There was no elaborate celebration after Khabib Nurmagomedov choked Justin Gaethje unconscious. No smiling or shouting, no arms in the air, and no running over to hug his cornermen.
Instead, Nurmagomedov sunk to the canvas and released three months' worth of emotions that were bottled up during his training camp for his lightweight title defense at UFC 254 on Saturday in Abu Dhabi, United Arab Emirates.
Nurmagomedov's father, Abdulmanap, died in July of a heart condition complicated by COVID-19. Last week, the lightweight champion called 2020 "the hardest year in my life."
No one knew what would happen with Nurmagomedov's mixed martial arts career following the death of his father, whom he often referred to as his best friend.
Well, not only did Nurmagomedov continue his career, but he looked more dominant than ever. He submitted Gaethje with a beautiful triangle choke in the second round.
Nurmagomedov entered his third title defense with a 28-0 professional record and as a 3-1 betting favorite, so the result was not particularly shocking; the real surprise came during his postfight interview.
"This was my last fight," Nurmagomedov revealed.
And just like that, "The Eagle" had flown away, leaving behind only memories of the most dominant run in UFC history.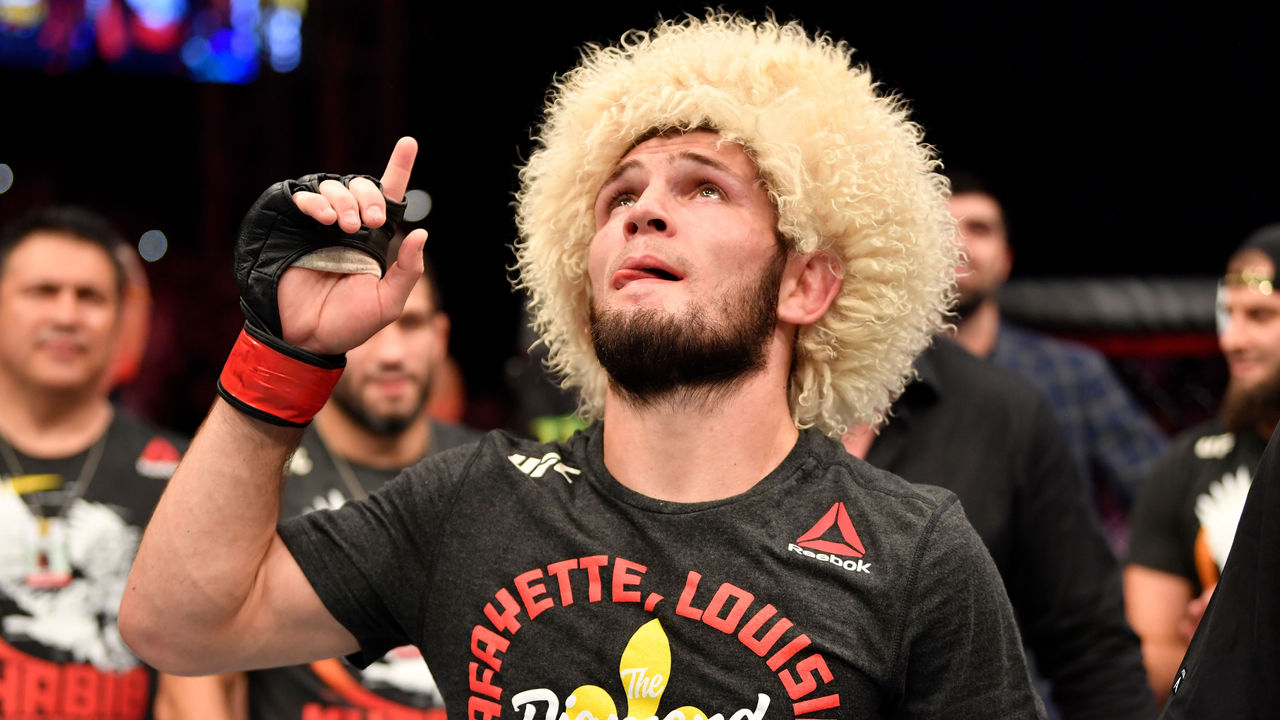 As the old saying goes, no one retires undefeated. But perhaps it should rather be that no one retires undefeated ... except Khabib. Nurmagomedov's perfect 29-0 record - which featured bouts against several top contenders in the sport's deepest division - is remarkable and historic, and it probably won't be matched for a long time, if ever.
It's important to consider how he won his fights: Nurmagomedov absolutely mauled his opponents. If he wasn't submitting them, he was obliterating them with ground-and-pound. At the very least, he was always in control. Nurmagomedov's bouts were virtually never close; the Russian lost two rounds in his career, and he never got rocked or even cut.
Even the very best get cut, and usually more than once. Remember what Jon Jones looked like after his first fight with Alexander Gustafsson? Or Georges St-Pierre after his controversial win over Johny Hendricks? Or, more recently, Israel Adesanya after his war against Kelvin Gastelum?
Getting cut open - at least on occasion - goes hand in hand with competing in combat sports, yet Nurmagomedov somehow managed to defy the odds and escape this brutal career without bleeding once. There may be no data to quantify the significance of that, but no one can argue it isn't astonishing.
At the end of the day, Nurmagomedov made everybody look like they didn't belong in the cage with him: Dustin Poirier, Conor McGregor, Edson Barboza, Michael Johnson, and the list goes on.
Gaethje could easily be the second-best lightweight on the planet, and it took Nurmagomedov only 27 seconds after his final takedown to put the challenger to sleep.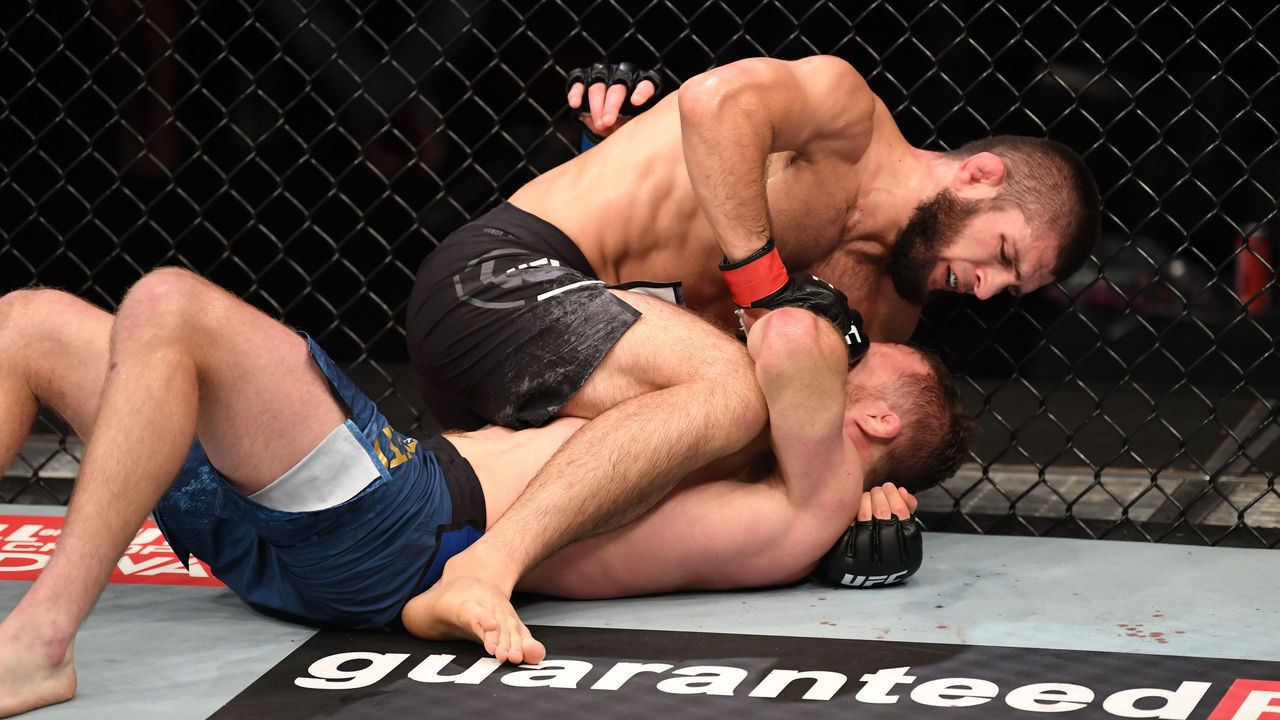 That being said, Nurmagomedov being the greatest fighter of all time is a bit of a different story. He's in the conversation and, without question, one of the best to ever do it. But is he the greatest? I don't think so.
The biggest argument against Nurmagomedov is his longevity, or lack thereof. Had he stuck around for a couple more years, Nurmagomedov could've cemented himself as the GOAT.
Though he was considered somewhat of an uncrowned king for a while, Nurmagomedov started his reign as UFC lightweight champion in April 2018. And within that time, he defended the belt only three times.
In comparison, Jones has held the light heavyweight title on and off for nine years and defended it 11 times, and he holds the UFC record for most victories in title bouts at 14. Demetrious Johnson holds the record for most consecutive title defenses at 11, and Anderson Silva (10) and St-Pierre (nine) are right behind.
Nurmagomedov's title wins over Al Iaquinta, McGregor, Poirier, and Gaethje were all one-sided and impressive, as was his career as a whole. But he never came close to cleaning out a division like Jones, Johnson, Silva, and St-Pierre did. Nurmagomedov holds victories over just four of the current top 15 lightweights.
It's a matter of finding the balance between dominance in individual contests and dominance over the course of one's career, as there are multiple ways to measure greatness.
Nurmagomedov is certainly near the top of any all-time list after destroying everyone put in front of him. He seemed to be the closest thing to unbeatable that we ever experienced in MMA, but he falls just short of the likes of St-Pierre and Jones simply because we didn't see enough of him.
In the end, Nurmagomedov will walk away from a magnificent career - one defined by utter dominance - without a single scar on his face. And that's something none of the other greats can claim.