Featherweight contender Brian Ortega beat Chan Sung Jung via unanimous decision in the UFC Fight Night main event Saturday at Flash Forum in Abu Dhabi, United Arab Emirates.
Here are three takeaways from the event.
Y'all must have forgot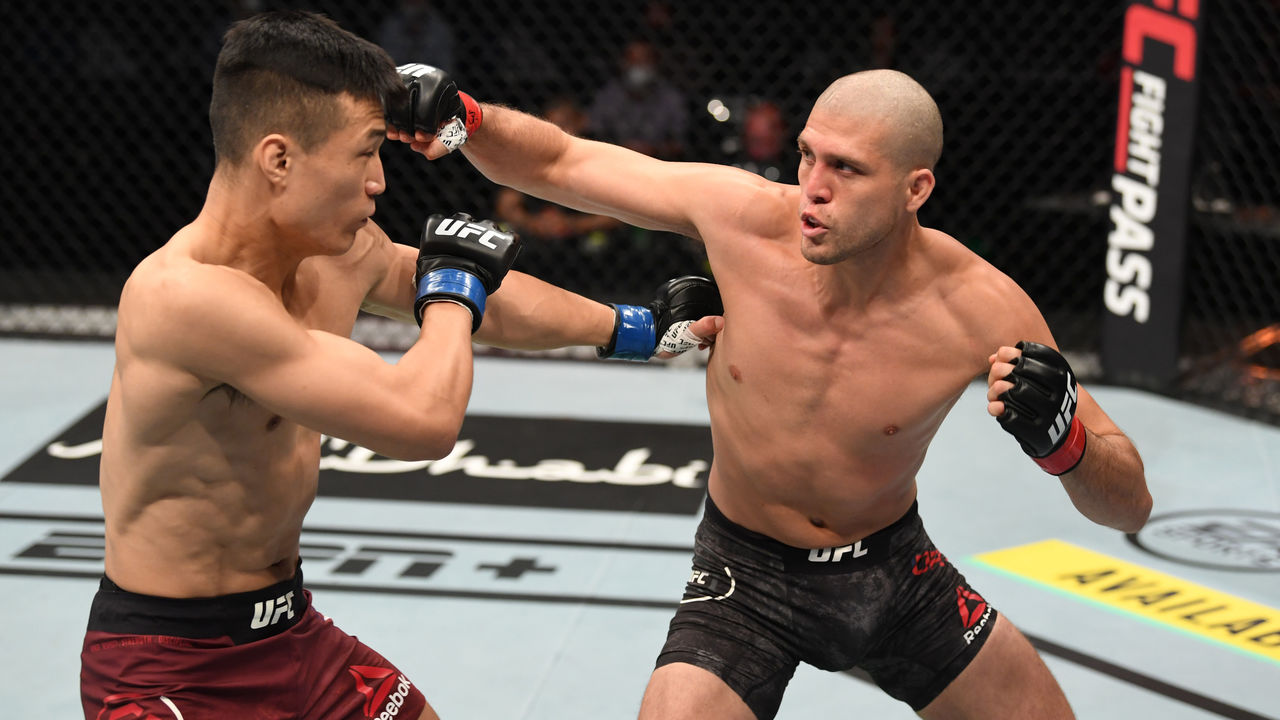 This goes for me, too.
Two years is an eternity in mixed martial arts. That's how long it had been since Ortega last stepped into the Octagon. And Ortega lost his most recent fight, a title challenge against then-champion Max Holloway at UFC 231 in December 2018, in devastating fashion.
Ortega was a +170 underdog against "The Korean Zombie," and most pundits predicted the latter would walk away with the victory. Hindsight is 20/20, but it feels like many of us were underestimating Ortega heading into this fight.
His layoff and performance against Holloway had some fans wondering if Ortega would ever look like the killer who knocked out Frankie Edgar and submitted Cub Swanson. The concern was fair, but it's almost as if we forgot about Ortega's previous accomplishments.
Instead of coming in rusty, Ortega looked better than ever, clearly using the time off to his benefit.
Ortega put on a masterful performance, outpointing Jung on the feet through five rounds and hurting him on multiple occasions. He repeatedly beat "Zombie" to the punch and used his range to stay out of the way of his opponent's offense.
The 29-year-old looked like a lifelong striker despite coming up predominantly as a grappler. Jung is one of the best technicians in the 145-pound division, and Ortega completely shut him down.
After Ortega's loss to Holloway, I feared he'd hit his ceiling. But the sky's the limit for this new version of Ortega as he gears up for another title shot against current champion Alexander Volkanovski.
Andrade emerges as Shevchenko's biggest challenger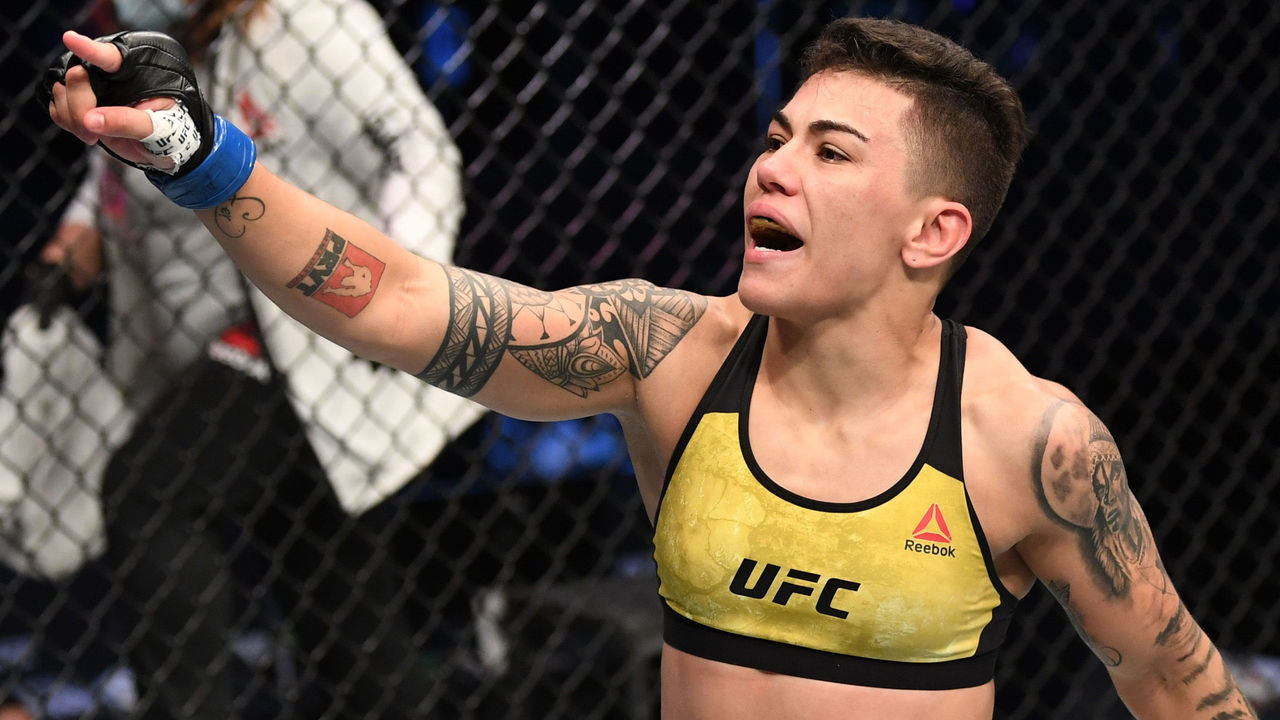 UFC women's flyweight champion Valentina Shevchenko is in need of opponents, and Jessica Andrade might've emerged as one of her toughest prospective tests.
Andrade, a former strawweight champion, destroyed No. 1-ranked flyweight contender Katlyn Chookagian in her divisional debut. The Brazilian, who initially competed at bantamweight, decided to move to flyweight after suffering back-to-back losses at 115 pounds.
Andrade has immediately become one of the top flyweight contenders, which is big for the UFC. Stylistically, she could pose one of the biggest challenges to Shevchenko, the dominant titleholder, and Andrade has more name value than most others in the division. Shevchenko has held the belt for nearly two years, has defended it three times, and is well on her way to cleaning out the weight class. Shevchenko is scheduled to face Jennifer Maia on Nov. 21 and is currently a -1250 favorite.
Expect the UFC to rush Andrade into a title fight with Shevchenko, either immediately after Shevchenko's bout with Maia (assuming the champion retains her belt) or after Andrade earns one more victory. This isn't to say Andrade would be competitive against Shevchenko, and certainly not that she would win. But given Andrade's bully style and power, if anyone can give Shevchenko a run for her money at 125 pounds, it's probably "Bate Estaca."
Let's give Almeida a pass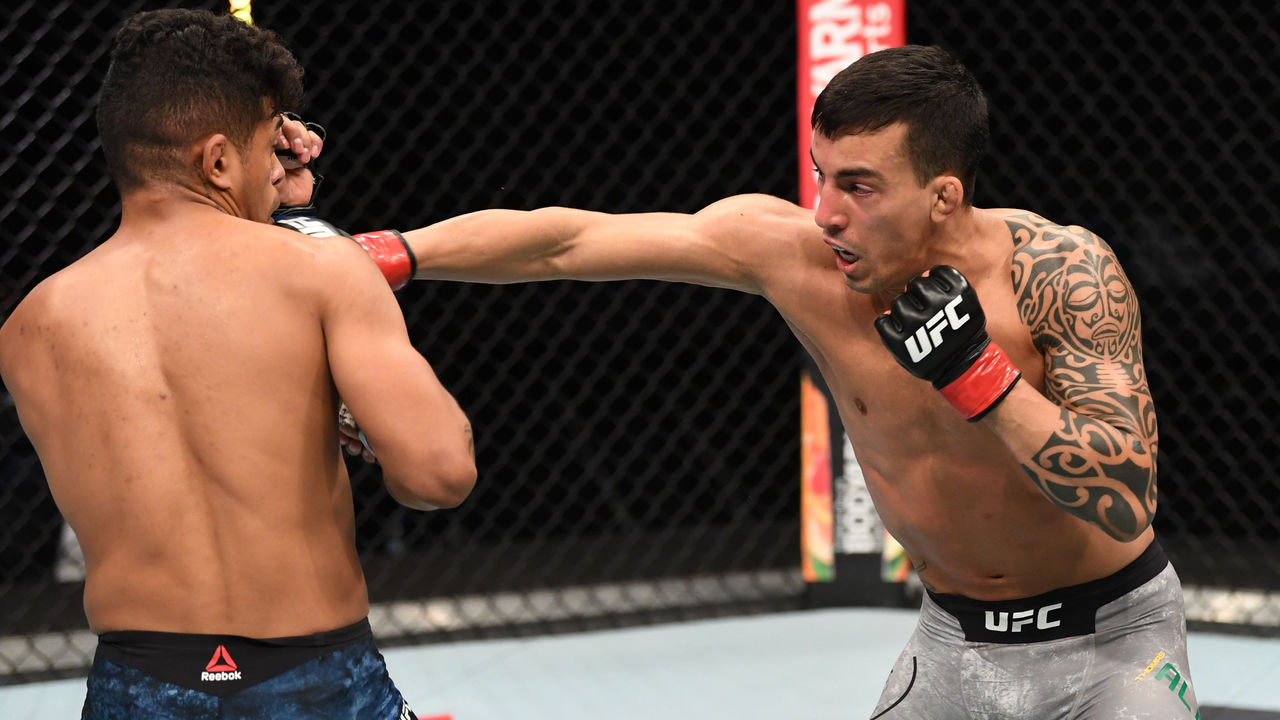 Thomas Almeida looked rusty in his featherweight bout against Jonathan Martinez, but that's understandable - this was his first trip to the Octagon since January 2018.
Does this unanimous decision loss mean "Thominhas" will never again be a contender? Not necessarily. Martinez is one of the most underrated fighters in the division, and Almeida made the bout competitive at times. It wouldn't be shocking to see him rebound from his three-fight losing streak in his next bout.
That said, Almeida needs to get back on track before people count him out for good - and before the UFC decides to part ways, which is definitely a possibility if Almeida loses another one. This is a guy who many thought was the next big thing five years ago, and he's a mere 1-4 in his past five outings.
Almeida didn't show a ton of promise against Martinez - a level of fighter that he should've beaten five years ago - but I'm willing to give him one more shot to show he can still become a contender in the UFC.