Featherweight contenders Brian Ortega and Chan Sung Jung - better known as "The Korean Zombie" - will meet Saturday in the UFC Fight Night headliner at Flash Forum in Abu Dhabi, United Arab Emirates.
Here are three key storylines heading into the event.
How will Ortega look after his layoff?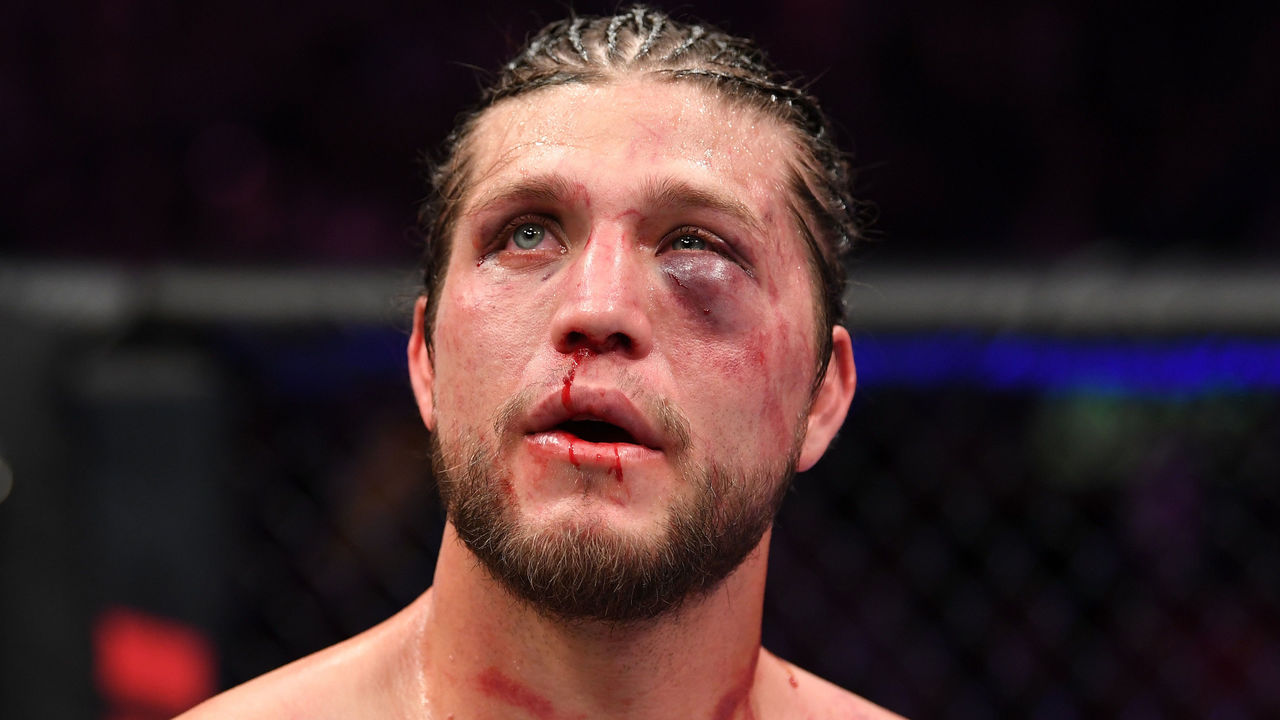 Ortega hasn't stepped into the Octagon since his title bout loss against then-champion Max Holloway at UFC 231 in December 2018. He took a beating in that fight, suffering a broken nose, broken thumb, and a mangled face.
We knew it would be a while before Ortega returned to action, but no one thought his layoff would last this long. The 29-year-old was set to face Jung at UFC Busan last December, but Ortega tore his ACL a few weeks out, delaying his comeback by almost a year.
It's tough to say how Ortega will look. It's been nearly two years since his last fight, so "T-City" is bound to have picked up some new tricks throughout his journey back. He's also been working with new coaches and training partners ahead of this bout. Ortega was already an established contender, having beaten the likes of Frankie Edgar and Cub Swanson, so it's doubtful he'll look like a completely new fighter.
Ortega might never be the same after the damage he endured against Holloway, though. We've seen one defeat change fighters for the rest of their careers - former UFC champions Renan Barao and Anthony Pettis are perfect examples. Ortega is still young, so he should bounce back, but we won't know until he faces Jung.
Ortega has never dealt with a layoff of this magnitude in his UFC career. Before this, his longest hiatus was 13 months, between wins over Clay Guida and Renato Moicano in 2016 and 2017. Ortega spent nearly two years out of the cage in 2011, but that's well before he was an elite fighter.
There are many questions and few answers heading into Ortega's return, but we're sure to learn a lot about the state of his career this weekend.
Will Andrade call flyweight home for good?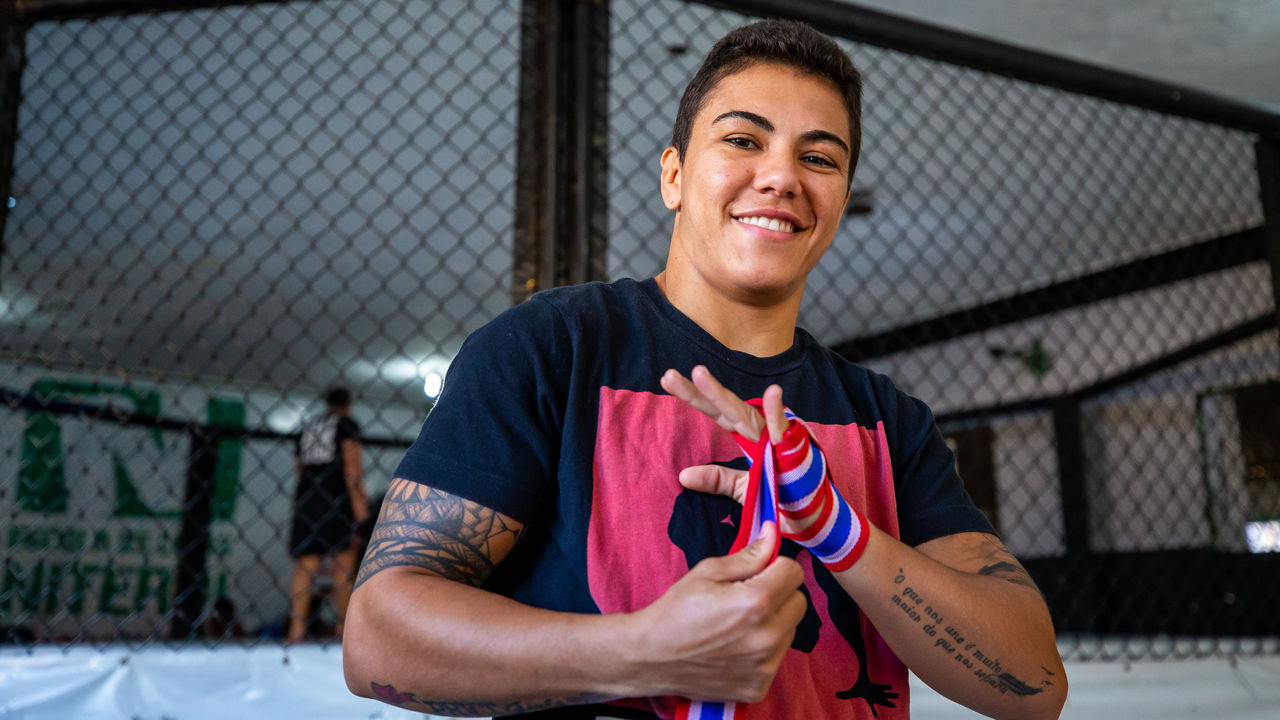 Former UFC strawweight champion Jessica Andrade is making her women's flyweight debut against No. 1-ranked Katlyn Chookagian in the co-main event.
The Brazilian competed at bantamweight before moving down to 115 pounds and before the promotion had a 125-pound division. Now, Andrade will meet in the middle and try to make waves in a third weight class.
The flyweight division is fairly shallow, which is the biggest reason to think Andrade - who's still ranked No. 2 as a strawweight - will do well in it. Valentina Shevchenko is the dominant champion, and everyone else is two steps behind her. It's reasonable to think Andrade could beat someone like No. 5-ranked Jessica Eye. In fact, Andrade holds a victory over Joanne Calderwood, the sixth-ranked flyweight.
Andrade will face a similar issue that prevented her from becoming a top contender at 135 pounds - most of her opponents will be bigger than her.
That's especially true against former title challenger Chookagian, who's 5-foot-9 and has a 66-inch reach. Andrade is 5-foot-1 and has a 62-inch reach. That's a drastic difference.
It's not clear whether Andrade plans to permanently compete as a flyweight, but Saturday's performance is likely a determining factor. If she wins, Andrade is immediately in the title picture. If she puts up a valiant effort against Chookagian but falls short, I could see "Bate Estaca" sticking around and taking on a slightly lower-ranked fighter. If Chookagian blows her out of the water, it could prove Andrade isn't fit for the weight class.
Can Almeida still be a contender?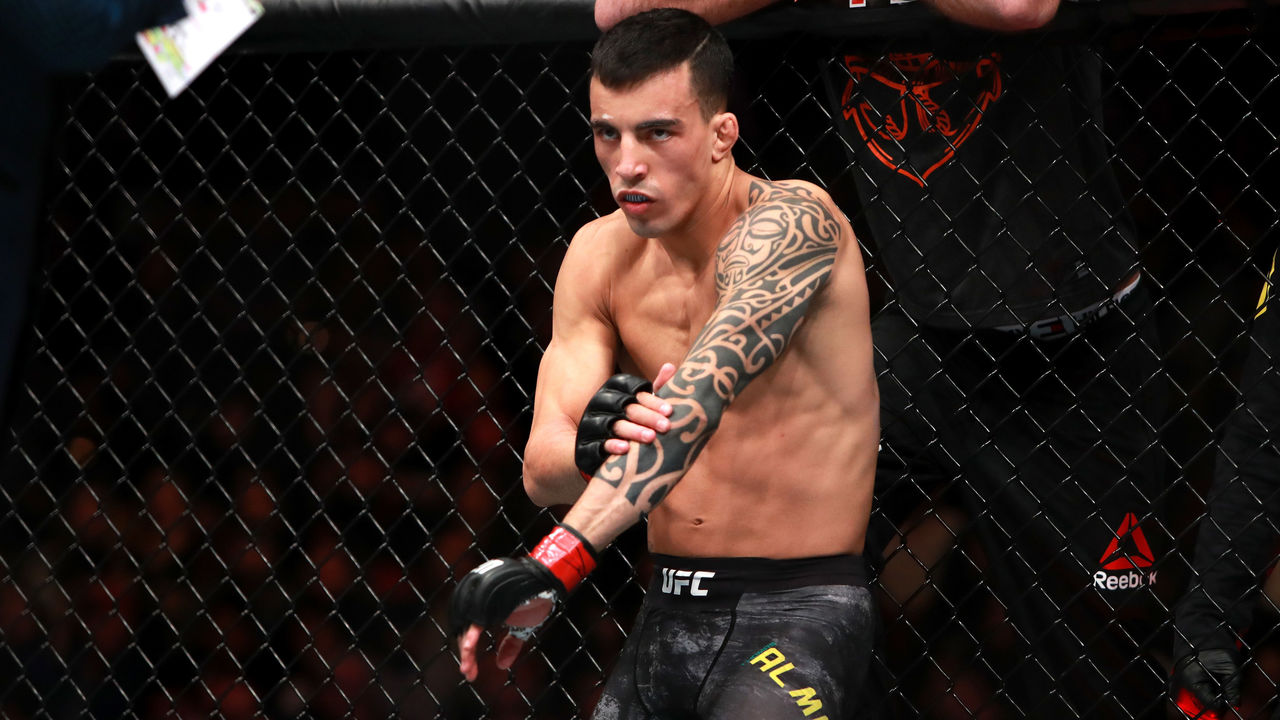 Once proclaimed a future bantamweight champion, Thomas Almeida will end a nearly three-year layoff Saturday night.
Almeida will meet Jonathan Martinez in one of the most important fights of his career. It's a must-win if the Brazilian wants to become a top contender in the promotion.
"Thominhas" hasn't competed since a TKO loss to Rob Font in January 2018. Think about how long it's been. Daniel Cormier was the UFC light heavyweight champion, months away from beating Stipe Miocic for the heavyweight title. Champs Israel Adesanya and Zhang Weili hadn't made their UFC debuts. Conor McGregor's bus attack hadn't happened, nor the infamous brawl after he fought Khabib Nurmagomedov. Hell, Nurmagomedov wasn't even a UFC titleholder yet.
So, yeah, it's been a while.
Many fans had high hopes for Almeida, known for his action-packed fights when he came to the UFC in 2014. He started his tenure with four straight wins, three by knockout. There was a lot to like.
But Almeida is a mere 1-3 since then. He suffered stoppage losses against Cody Garbrandt and Font and dropped a decision to Jimmie Rivera. The 29-year-old's last victory came against Albert Morales in 2016. Almeida seemed to hit a ceiling during that skid, forcing him to consider making changes if he wanted to live up to expectations.
It remains to be seen if Almeida's game has evolved during this time off, but we'll know soon enough. Martinez is no slouch and is a good measuring stick to see where Almeida's at.
Almeida is arguably one of the most exciting fighters in the sport, so I'm looking forward to seeing him back in the Octagon. Most of all, I'm interested to see if he can turn his career around and finally become a legitimate player in the bantamweight division.