In "Split decisions," theScore's Nick Baldwin weighs in on the hottest topics in mixed martial arts.
This week, UFC president Dana White revealed plans to book a welterweight bout between Colby Covington and Jorge Masvidal.
Multiple reports indicate that Conor McGregor is in serious talks to face boxing legend Manny Pacquiao.
And with Jon Jones moving to heavyweight, Jan Blachowicz knocked out Dominick Reyes at UFC 253 to capture the vacant light heavyweight title.
Let's discuss.
Is Covington-Masvidal the fight to make?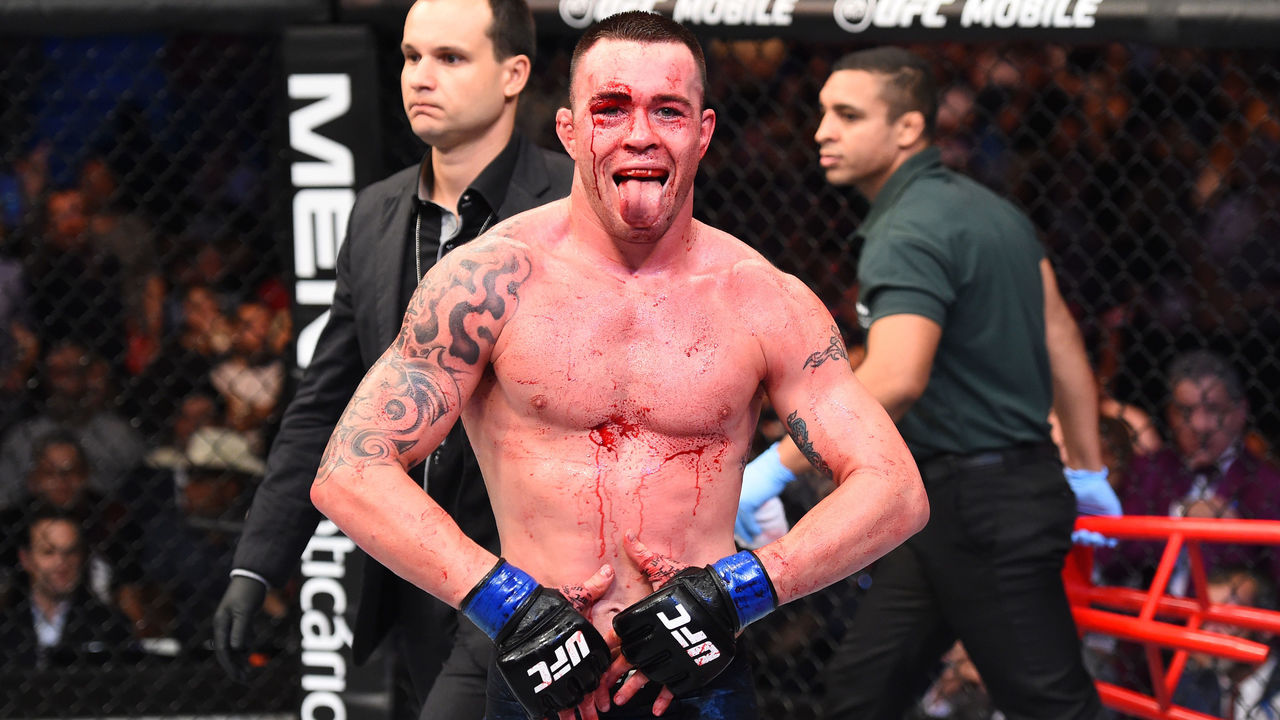 This all depends on who you ask.
Both Covington and the UFC want this fight, but it may be tougher to convince Masvidal that it's his best option.
There's no doubt this would be a megafight: Covington is one of the most controversial fighters and Masvidal is one of the most popular ones after winning the "BMF" title last year. The two used to be roommates and training partners, but now they hate each other. They're both also former title challengers who are looking to earn another shot at welterweight champion Kamaru Usman. The stakes couldn't be any higher.
But, stylistically, this matchup is suited to Covington's strengths. He's an outstanding wrestler, and we already saw Usman utilize his own wrestling to beat Masvidal in July. "Chaos" could easily do the same.
It comes down to what Masvidal wants. If he's looking for a payday, then this is a solid option. "Gamebred" isn't getting another title shot without winning at least once or twice, so this is likely the biggest fight available to him. But if Masvidal hopes to fight for the belt again, or if he truly wants to be a 170-pound contender, he should avoid Covington.
Will McGregor-Pacquiao happen?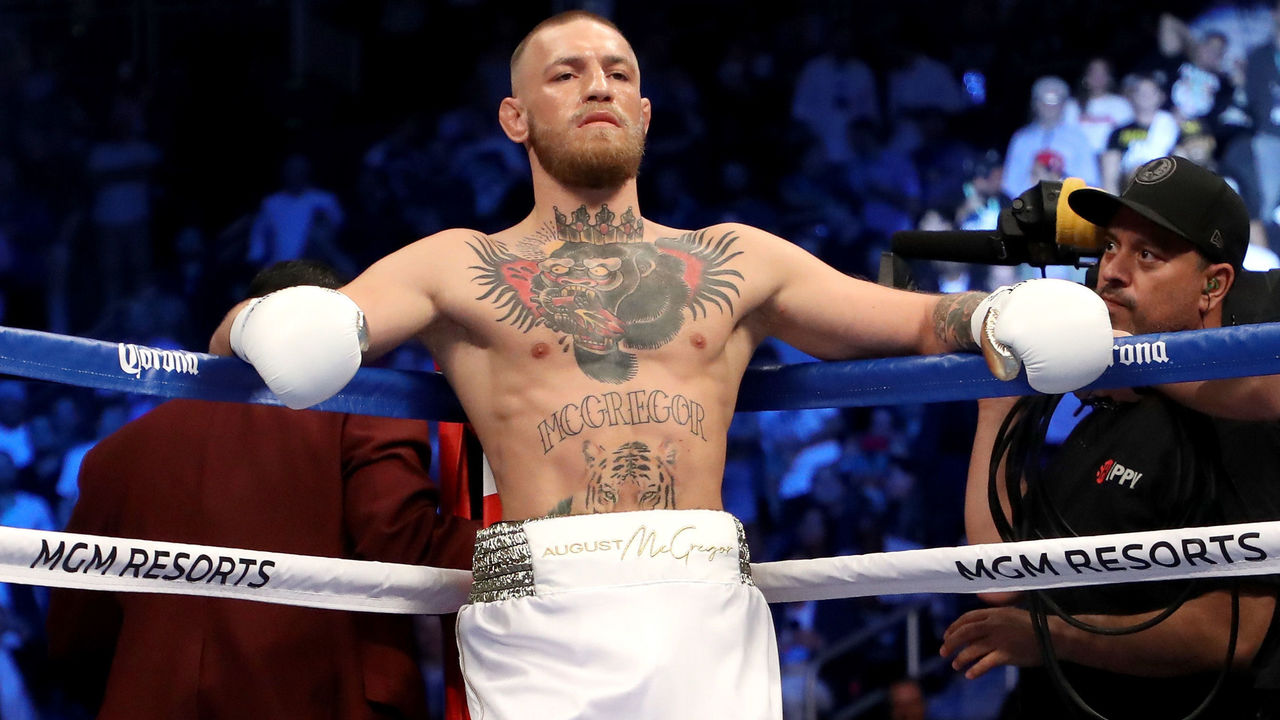 If this was happening in 2015 or 2016, when McGregor was a UFC champion and before he fought Floyd Mayweather, it'd be easy to shoot down these rumors.
No one thought Mayweather-McGregor would actually happen, and it's still hard to believe it did. So, at this point, McGregor is liable to fight anyone.
"The Notorious" doesn't seem overly keen on returning to the Octagon in the near future, and he's not a UFC champion, so now would actually be one of the better times for this boxing match to take place.
McGregor's manager and head coach and Pacquiao's assistant have all confirmed that talks of the fight - which could happen in December or January - are very real. White shrugged his shoulders this past weekend when asked about the possibility of McGregor-Pacquiao, so that's probably a good sign, too.
If 2020 has offered us any sort of a lesson, it's that you should expect the unexpected.
Will Blachowicz escape Jones' shadow?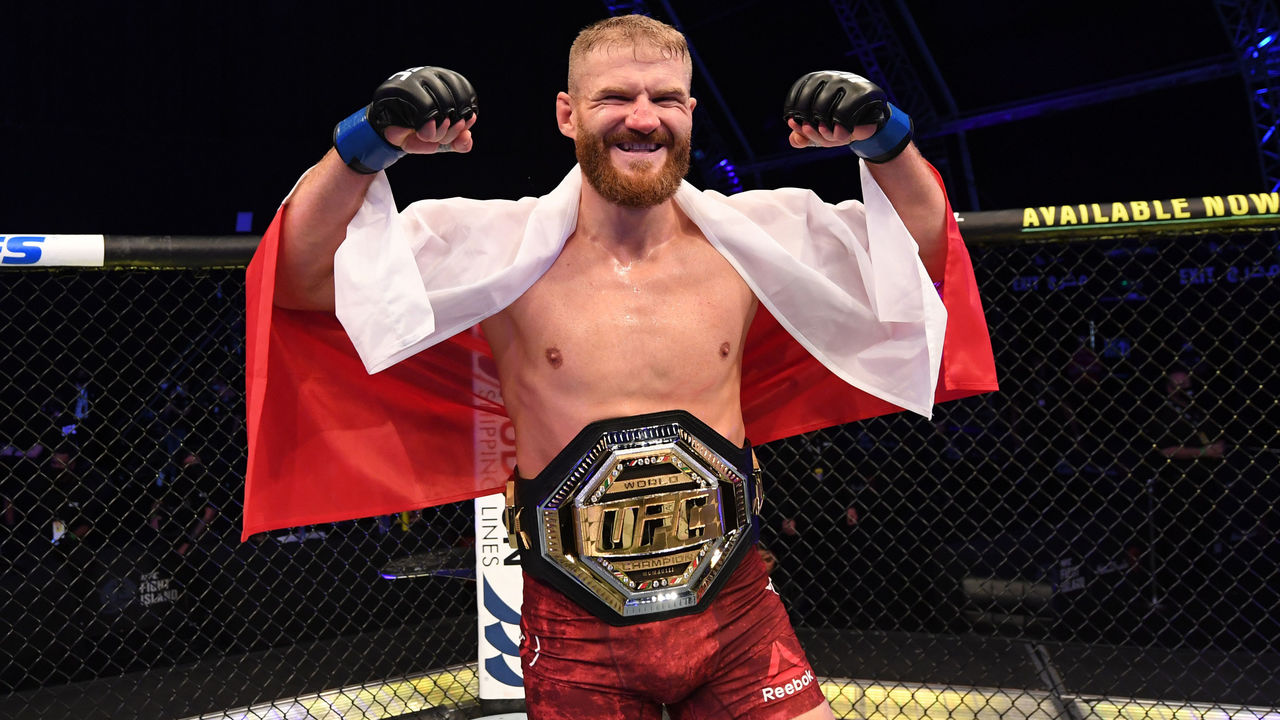 It still feels surreal that Blachowicz is the UFC light heavyweight champion.
A lot of that has to do with the fact that Jon Jones no longer holds the belt, which is surreal enough on its own.
It won't be easy to step out of Jones' shadow, and "Bones" teasing that he could stay at 205 pounds less than an hour after Blachowicz's title win won't help matters.
Jones reigned over the light heavyweight division for so long that his name became synonymous with it - it's almost as if he owns the weight class. Even when Daniel Cormier was the champion, you always knew Jones was there, waiting for his chance to take back his throne.
The way Blachowicz beat Reyes will work in his favor, as it was as clear-cut as it gets. And fans haven't forgotten that Reyes is the man who arguably edged out Jones in February. Blachowicz may not be a big-time headliner for a while, but this was ultimately as good as it could get in hopes of legitimizing his belt.
Will anyone emerge as a longtime champ at 205 pounds?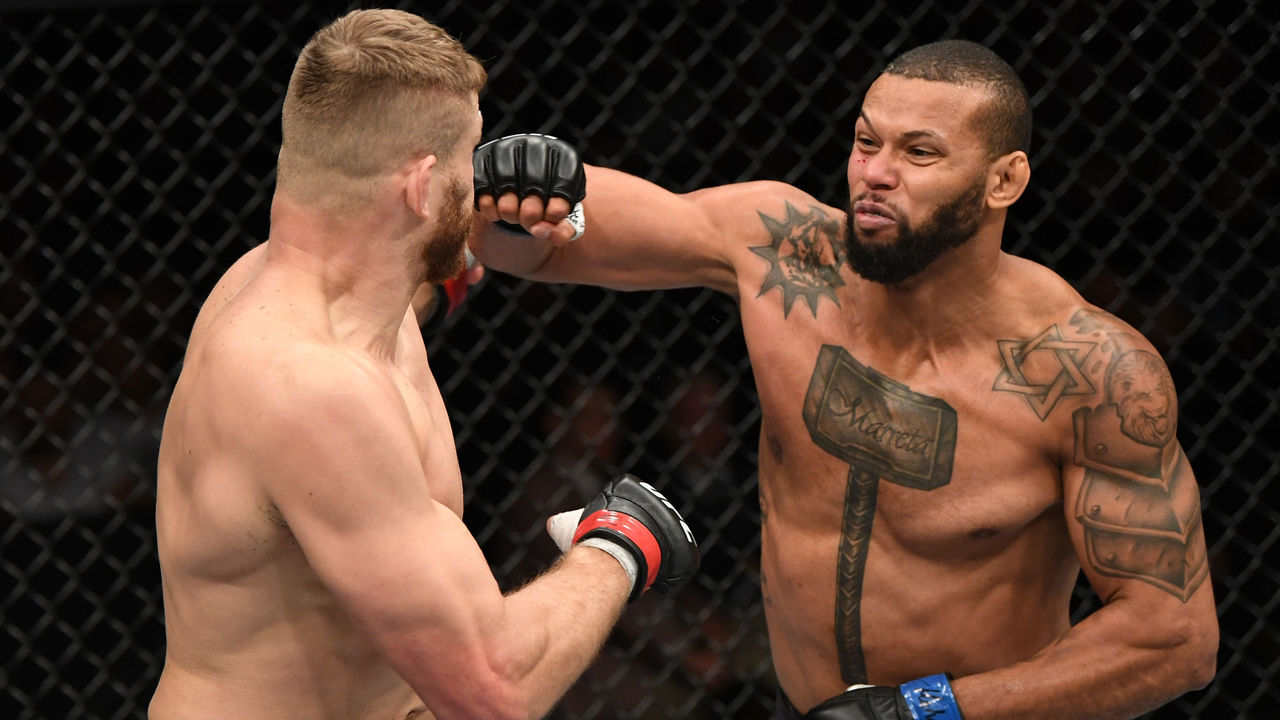 The prospect of escaping Jones' shadow won't matter if Blachowicz is atop the division for only a short while.
Light heavyweight is, for the first time in what feels like forever, wide-open. The Nov. 7 fight between Thiago Santos and Glover Teixeira will likely determine Blachowicz's first challenger.
The landscape is reminiscent of when the strawweight class was created in 2014: Carla Esparza became the inaugural champion, but it was the woman who beat her the following year, Joanna Jedrzejczyk, who went on to be the division's longtime titleholder.
Blachowicz can certainly beat his upcoming opposition, but it will be a tough road ahead for the Polish fighter, who lost to Santos in early 2019. And the 37-year-old has suffered five defeats inside the Octagon, so he's obviously not invincible. It won't be surprising if someone else holds the throne this time next year.
Santos likely has the best shot at becoming the longtime champ at 205 pounds. He already beat Blachowicz and took Jones to a split decision in July 2019.
Teixeira winning their bout isn't out of the realm of possibility, but it's hard to envision the 40-year-old holding the belt for a long time.
Aleksandar Rakic and Jiri Prochazka could be contenders down the road, but I'd like to see a bit more from both of them - especially Prochazka, who's only 1-0 in the UFC - before declaring them future champions.