Israel Adesanya retained the middleweight title via a second-round TKO of Paulo Costa in the UFC 253 main event Saturday night at Flash Forum in Abu Dhabi, United Arab Emirates.
In the co-headliner, Jan Blachowicz finished Dominick Reyes in the second round to capture the vacant light heavyweight belt.
Here are four takeaways from the event.
Star-making night for 'Stylebender'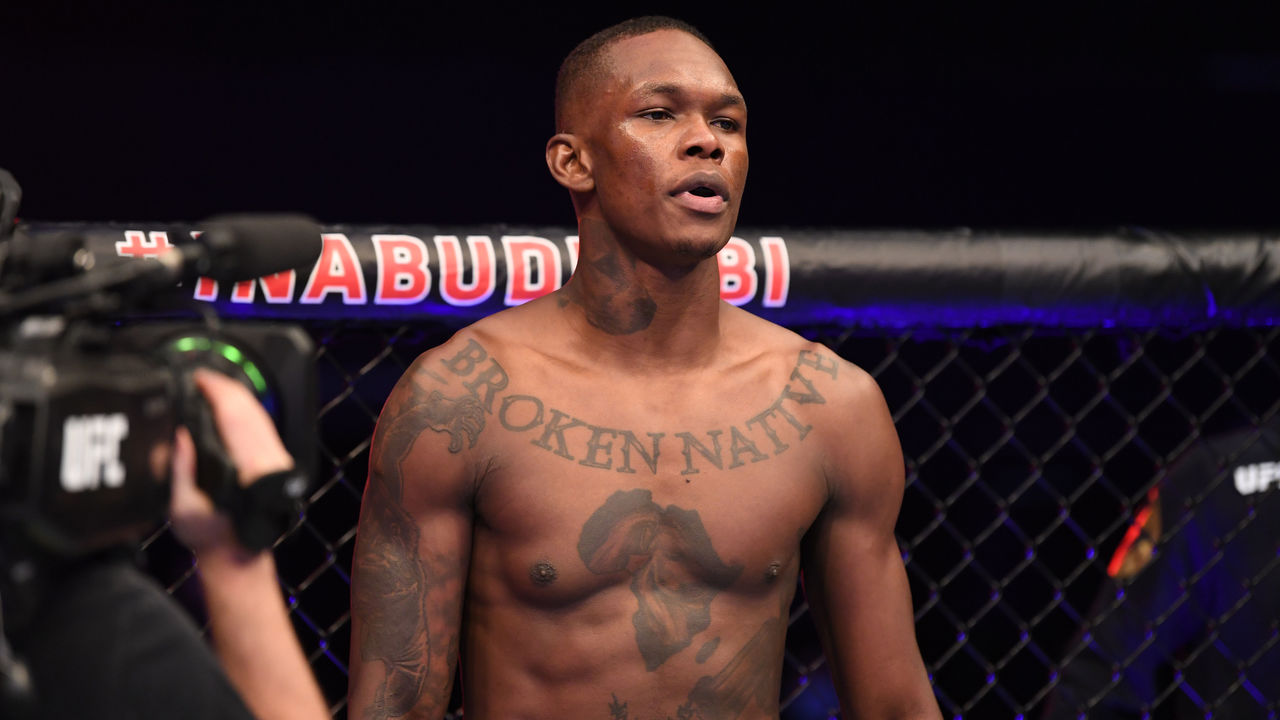 When Adesanya stepped into the Octagon for the first time in February 2018, it was evident a potential future star had arrived in the UFC. Adesanya had charisma, his subtle trash talk was unique, and he fought with flash.
"The Last Stylebender" has continued to live up to the hype throughout his UFC journey, culminating in a middleweight title victory last October over Robert Whittaker. And when fans reflect on his career, Saturday's win over Costa may be the one that skyrocketed the 31-year-old to stardom.
Adesanya entered his second title defense coming off a lackluster win over Yoel Romero in March. That was a highly anticipated matchup, and the two stared at each other for 25 minutes. Adesanya ultimately finished the job, but his win won't be remembered as a career highlight.
Six months later, his epic win over Costa helped support the notion that Romero's game plan and unwillingness to engage played big parts in why that fight played out how it did.
More importantly, this latest win will make fans forget about the Romero fight altogether. MMA is very much a "what can you do for me now" kind of sport, and with events happening almost every weekend, every fighter's last performance is their most important. Adesanya recognized that, even after he beat Costa, all people talked about was his outing against Romero.
"Because of what happened last time (against Romero), you thought, 'Oh, he's so boring.' ... Trust me, I had to make y'all remember and I had to remind the world why we the best," Adesanya said postfight.
Adesanya putting on a show against Costa was important, and he made this win look easier than expected. He picked apart Costa, who struggled to come forward and throw his signature bombs. It was essentially a perfect fight for Adesanya.
The win came against a man many thought would be the champ's toughest test to date, someone who could give him problems, and maybe even dethrone Adesanya. The man who looks like a superhero. The man who went toe to toe with Romero and finished every opponent before that.
Instead, Adesanya dominated Costa, making it look like there was a significant skill discrepancy between them.
So, if Adesanya can do that against Costa, who can't he beat? That's what many fans are thinking now as the New Zealander becomes a massive star in the sport.
Costa blows shot at UFC gold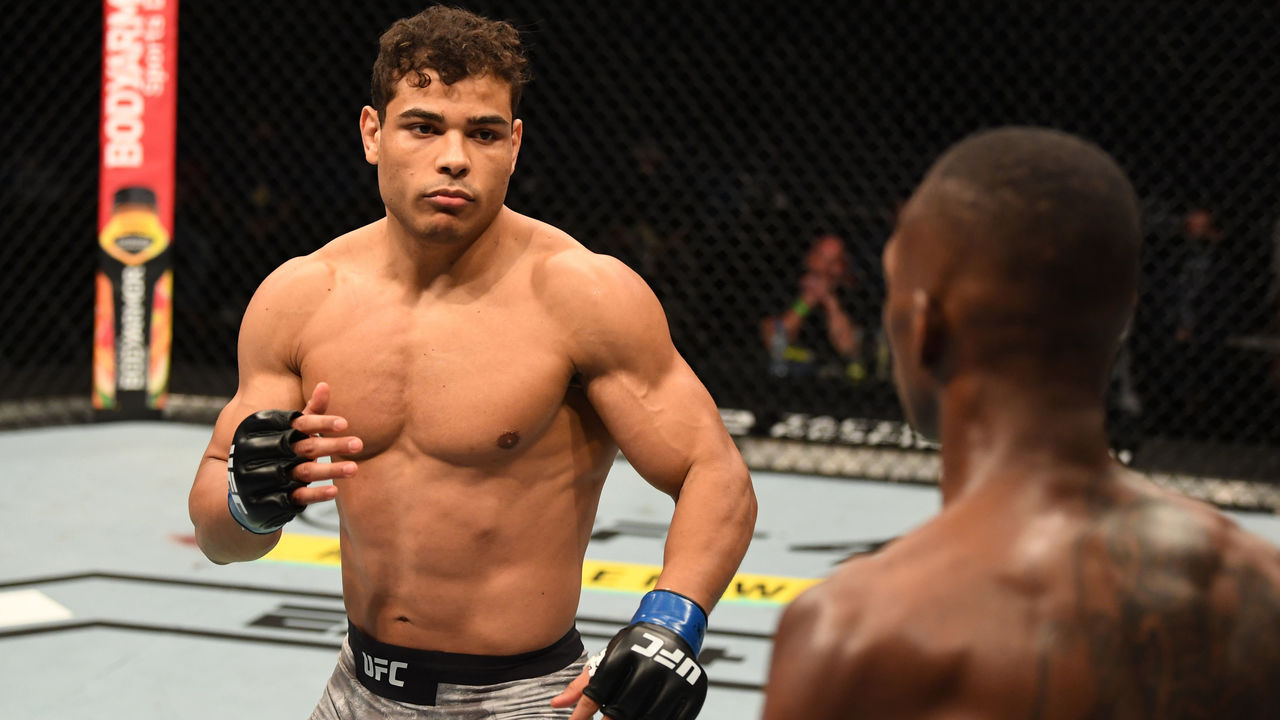 There was a reason many considered Costa to be Adesanya's most dangerous test to date. "The Eraser" often comes forward with a ton of power and aggression, which usually results in a devastating knockout loss for his opponents.
That guy didn't show up against Adesanya. Instead, Costa stayed in the champion's range, which is never smart, and he was seemingly content to get picked apart and have his legs chopped down. Oh, and he stuck his tongue out at Adesanya two times too many. It's almost as if Costa was waiting for Adesanya to beat him.
I'm sure Costa came in thinking and hoping he would win. Suggesting otherwise would be unfair to a fighter who was 13-0 as a pro and 5-0 in the UFC. And this was the biggest matchup of his life, so I'm sure he was taking it seriously. But Costa wasn't able to execute, and his game plan was the wrong one. He made the worst decisions possible in those nine minutes before getting finished.
Costa needed to get in Adesanya's face for a shot at beating him. He needed to bully him. And because not every punch would land - but if one did, it very well could've been lights out for Adesanya - he needed to throw, and throw, and throw.
He did none of that.
Blachowicz cements his legacy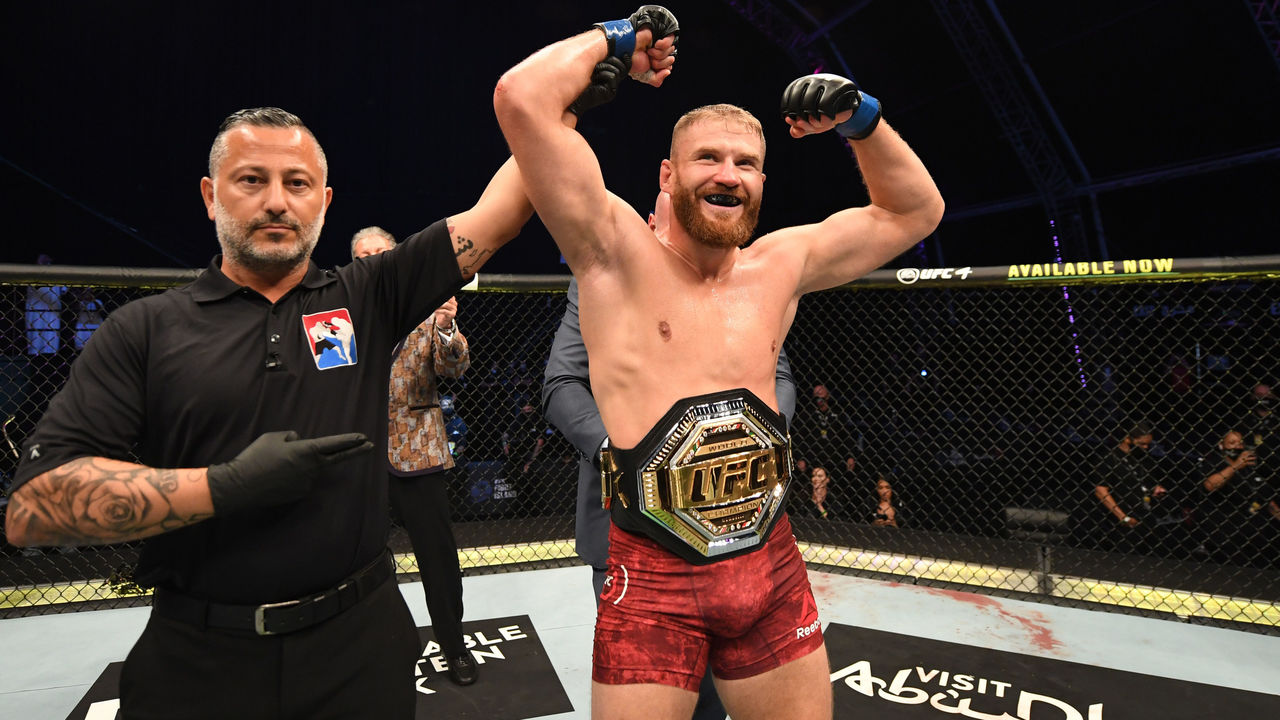 You don't have to go too far back in time to find Blachowicz on a two-fight losing streak after suffering four losses in his past five fights.
That was in early 2017 following the Polish fighter's loss via decision to Patrick Cummins - which, let's be honest, isn't a defeat you want on your record. With his career not heading in the right direction, I questioned whether the skidding Blachowicz was even a UFC-caliber fighter.
But over the past three years, Blachowicz has turned things around in a career-defining way. The 37-year-old is 8-1 since that skid, with his lone loss coming against Thiago Santos. He's picked up wins over Luke Rockhold, Corey Anderson, and Ronaldo Souza, but none bigger than his knockout of Reyes on Saturday.
Your brain may refuse to believe it, but Blachowicz is now among the elite - not just at 205 pounds, but in the UFC. He's a champion.
Sure, he didn't beat Jon Jones for the light heavyweight title, since Jones vacated it last month. But he beat the guy who many thought edged out Jones in February. So in some ways, the victory might be even more impressive, and he earned the win in rather easy fashion.
Regardless of what you think, Blachowicz's belt is legitimate and well-deserved. And no matter what happens next, he'll go down in the history books as a UFC champ.
If someone told me in 2017 that Blachowicz would reach the pinnacle of the sport before getting released from the UFC, I'd call you a liar.
A new flyweight contender has arrived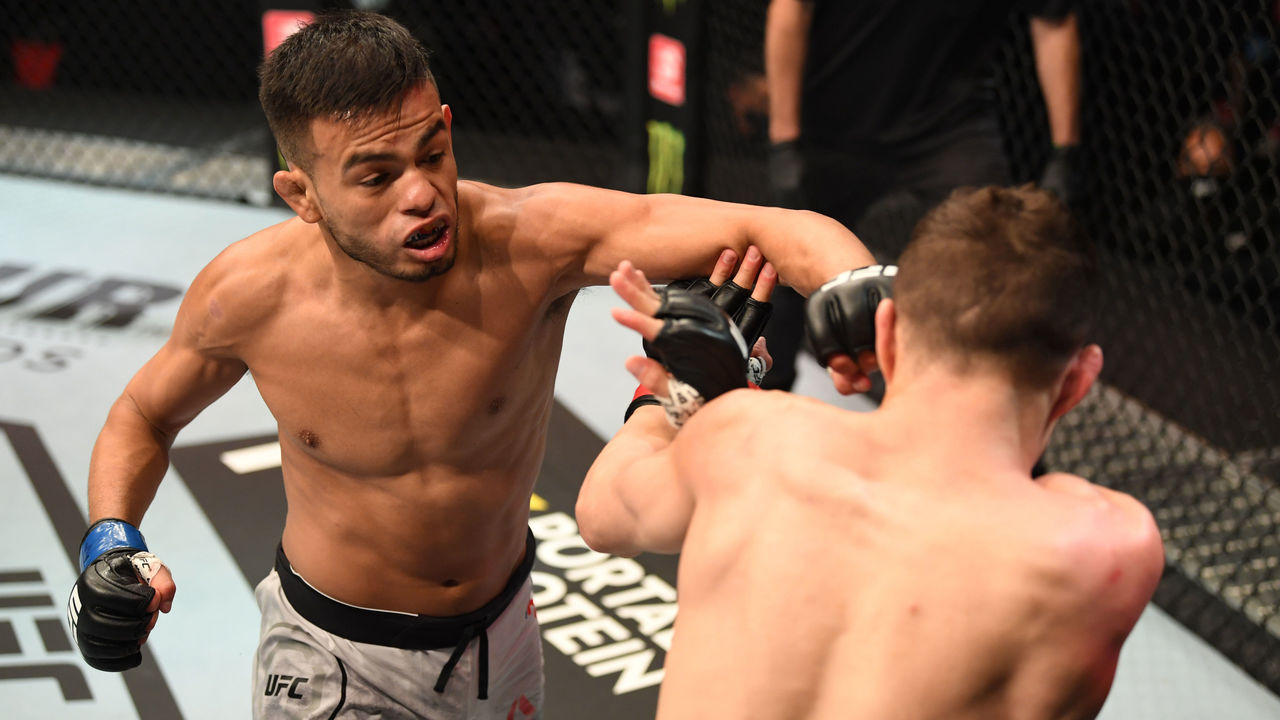 Ladies and gentlemen, keep your eyes on Brandon Royval, the hottest flyweight in town.
The 28-year-old upset Kai Kara-France in his main-card bout on Saturday, submitting the Kiwi in the second round after producing a "Round of the Year" candidate in the opening frame.
That came following Royval's submission of former title challenger Tim Elliott during his UFC debut in May.
"Raw Dawg" wasn't supposed to beat Kara-France or Elliott, and yet he's 2-0 in the Octagon. Not only was he victorious in both fights, but he finished his opponents while putting on entertaining performances.
UFC president Dana White loves exciting fighters who look for the finish, and Royval fits that bill. With the flyweight division in need of contenders, the promotion might put Royval on the fast track. And I wouldn't complain, as he's shaping up to be a great addition to the top of the weight class.
Royval is nearly a contender anyway. He was ranked No. 9 heading into Saturday's fight, and Kara-France was No. 7. One or two more wins and Royval will be in the title picture, waiting for a shot at champion Deiveson Figueiredo.