Israel Adesanya and Paulo Costa have been on a collision course for more than two years, well before either were top contenders in the UFC's middleweight division.
The two undefeated combatants will finally settle their business Saturday night in a historic UFC 253 headliner, with Adesanya defending his 185-pound title for the second time against Costa in Abu Dhabi, United Arab Emirates.
Here's a look at the notable events that ultimately led to one of the most highly-anticipated and intriguing title fights in UFC history.
June 2018: Adesanya wants Hall-Costa winner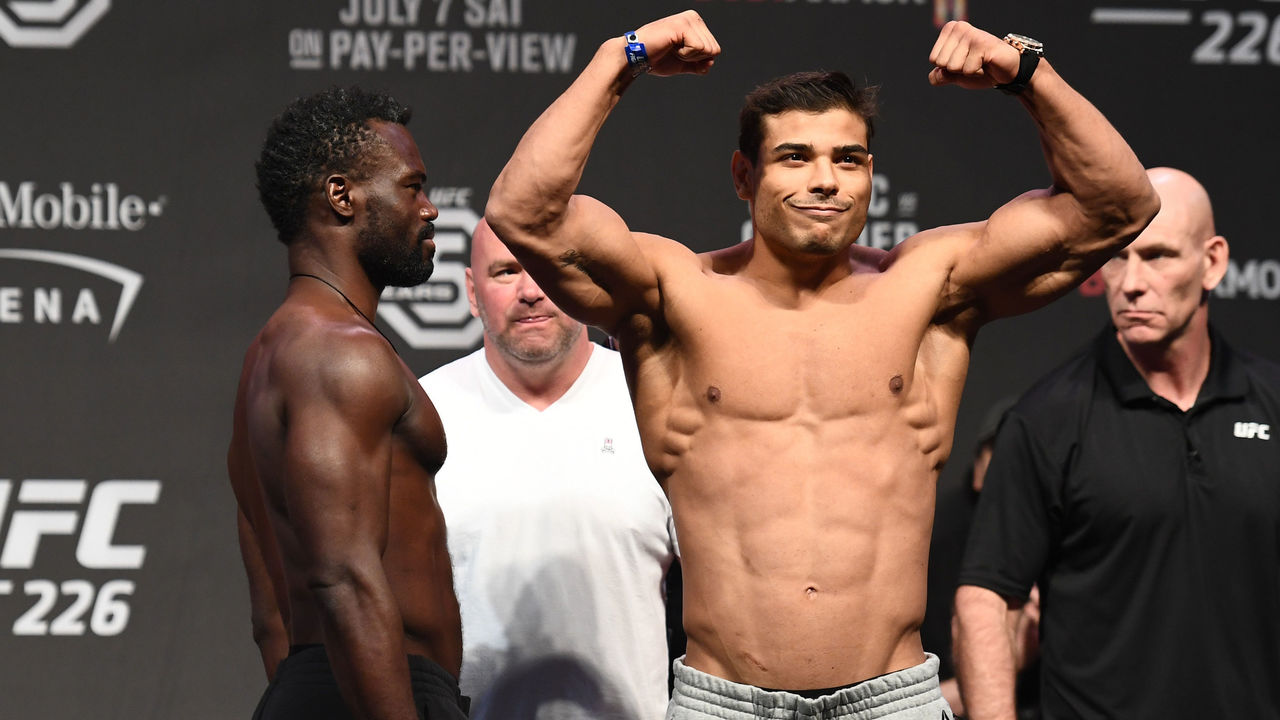 "The Last Stylebender" expressed interest in taking on the winner of Uriah Hall versus Costa a month before being slated to take his third Octagon trip against Brad Tavares in his first main event bout.
Adesanya, 2-0 in the UFC at the time, was scheduled to headline "TUF 27" finale on July 6, 2018 in Las Vegas. Costa, 3-0 in the UFC, would be taking a big step up in competition the following night at UFC 226.
Without looking past Tavares, Adesanya wanted a quick rise in the UFC. The New Zealander was particularly interested in a fight against Hall but said he'd be willing to fight Costa if he came out victorious.
"Whoever wins that fight, be it Paulo Costa or Uriah Hall, I'm standing in that cage and facing them," Adesanya told MMA Fighting, adding he would be cageside at the pay-per-view event to watch his teammate, Dan Hooker, fight Gilbert Burns on the preliminary card. "I want to see them, and I want them to feel me right after they win. I want them to size me up and realize what they're dealing with."
July 2018: Costa says 'who?'
Two days before Costa's fight against Hall, the media asked the Brazilian prospect if he was interested in a match against Adesanya if they both won that weekend.
Costa seemed to have his sights set on a highly ranked opponent, and Adesanya didn't make the cut - Costa didn't even appear to know Adesanya.
"I don't know who is him," Costa told MMA Fighting. "I don't know."
Adesanya-Costa was seemingly off the table for the immediate future.
July 2018: Adesanya doubles down on Costa callout
After dismantling Tavares over five rounds in a breakthrough performance, and after Costa finished Hall in the second round the following night, Adesanya reiterated he wanted to face the Brazilian.
"It wasn't spectacular," Adesanya said of Costa's performance in an interview with ESPN's Brett Okamoto. "I want him next.
"I saw what he did, and I'm like, 'I want him next, 100%.' You'll see. They're gonna say, 'Oh, he's too this, he's too that.' Alright, let me prove you wrong. I will prove you wrong."
Adesanya said Costa did not impress him, and he planned to go back home and watch the fight again - perhaps, in the back of his mind, already preparing for a future clash.
"I might have a look at a few tapes," he said. "I want to see this fight again actually. I called it two minutes before ... I was like, 'He's already fading away, he's fading easily.' ... He can get it eventually."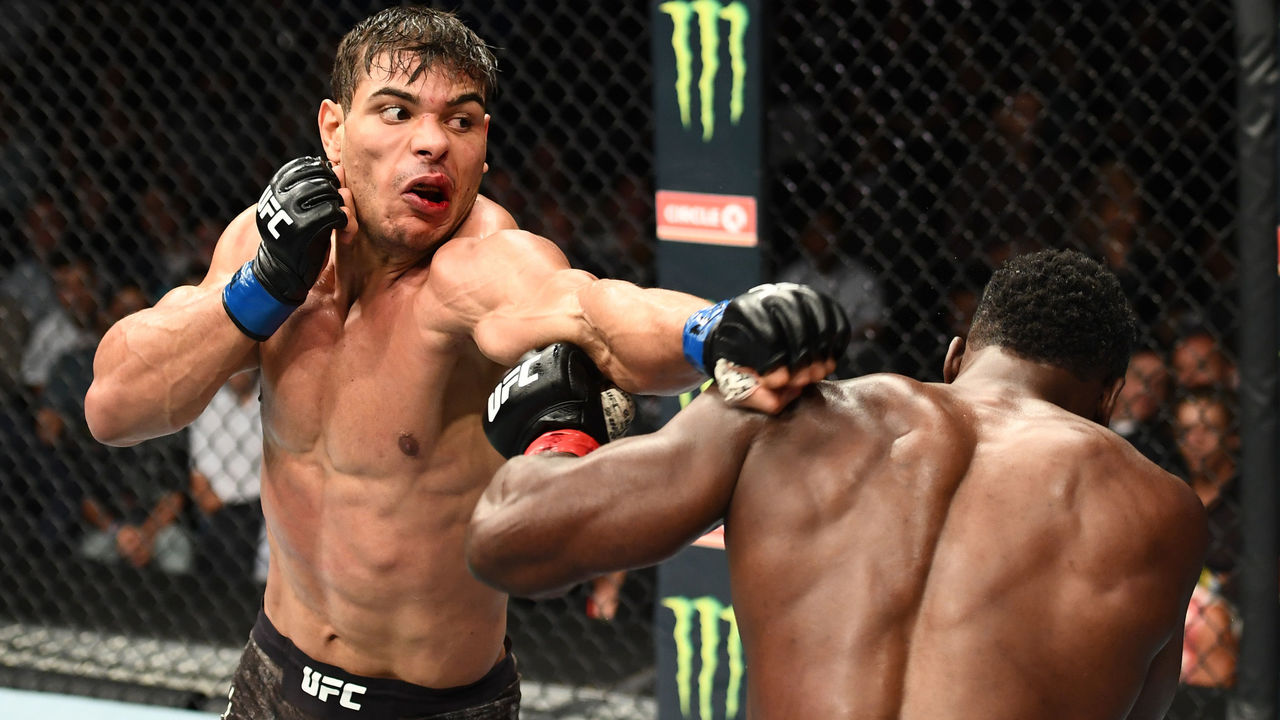 July 2018: Costa dismisses Adesanya again
Costa knocked out Hall on July 7, 2018, and picked up the biggest win of his career.
After the contest, the media again asked Costa about a potential bout with Adesanya. The rising star lopsidedly beat Tavares the night before, but "The Eraser" remained uninterested and quickly dismissed the possibility of a fight.
"I don't know who is him," Costa said during his postfight scrum, according to MMA Fighting. "I think when he comes to the top 10 or top five (in the) UFC middleweight (division), I can think about him."
Costa instead expressed interest in a match against former champion Chris Weidman.
July 2018: Adesanya, Costa see each other backstage
Adesanya and Costa allegedly had a backstage interaction - or lack thereof - at UFC 226. But you'll probably get a different story of what happened depending on who you ask.
Adesanya recounted that he and Costa showed up to do backstage interviews with Okamoto after Costa beat Hall around the same time. Adesanya claimed he stared at Costa while doing the interview, but Costa wouldn't look back.
"I'm looking at him the whole time talking to Brett," Adesanya told Submission Radio, according to MMA Fighting's Jed Meshew. "And he wouldn't look me in the eye. He just was looking at the wall, finding any reason to avoid, knowing who the f--- I am, knowing I just whooped ass that night before him."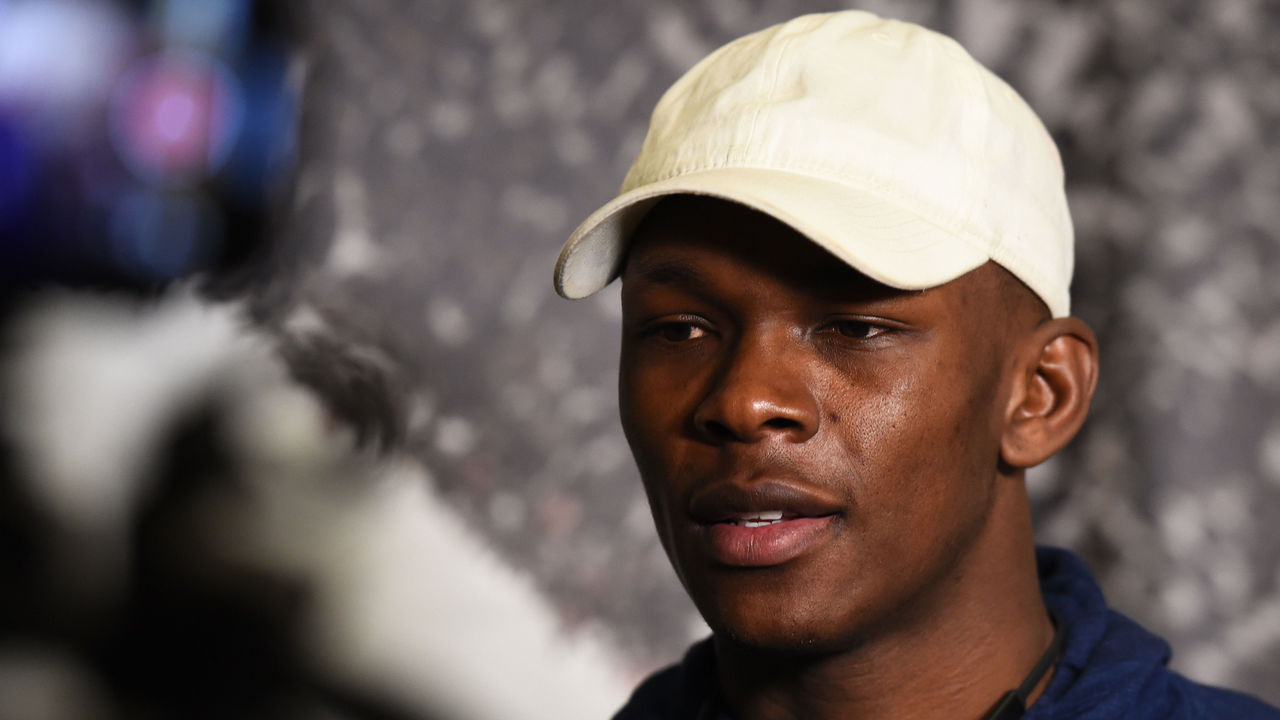 However, Costa said last month he doesn't remember having that silent interaction with the 31-year-old.
"I don't remember that part, but I remember I saw you walking there in the hall of the hotel and (I) thought this guy works for Cirque du Soleil because he's so skinny, he doesn't look like a fighter," Costa said during a joint interview on ESPN's "SportsCenter," according to MMA Fighting's Alexander K. Lee. "But after that, the people told me you fought one day before me, I think. But I really didn't know who you are."
July 2018: White says Costa-Adesanya won't be next
The media asked UFC president Dana White about the possibility of a Costa-Adesanya pairing at the UFC 226 postfight press conference.
White seemed to like the sound of it - or at least that Adesanya was confident enough to want to face a dangerous foe like Costa - but said there wasn't much of a chance the two rising middleweights would face each other next.
"That's awesome. I like that (Adesanya) wants that fight," White said, according to MMA Fighting. "Probably not the fight that's going to happen, but I like that he wants it."
April 2019: Adesanya wins interim title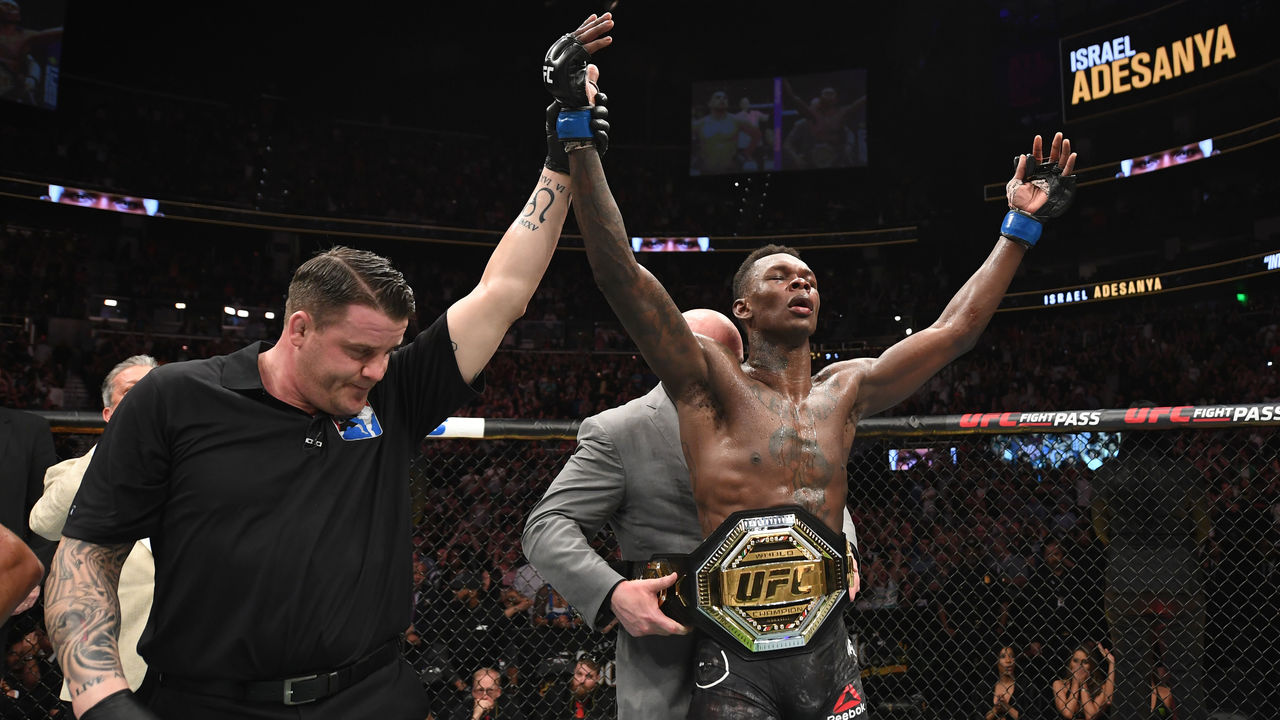 After the early interactions between Adesanya and Costa, it seemed like the UFC wanted to save that bout for when both were top contenders - or, better yet, when one was a champion.
Adesanya would beat Derek Brunson in late 2018 and Anderson Silva in early 2019, setting up an interim title fight against Kelvin Gastelum.
Adesanya edged out Gastelum in the UFC 236 co-main event on April 13, 2019 - a "Fight of the Year" candidate. That was the first time he had to dig deep to secure a victory, and it ultimately led to a future date with middleweight champion Robert Whittaker.
An Adesanya-Costa title bout also got one step closer to becoming a reality.
August 2019: Costa beats Romero to earn title shot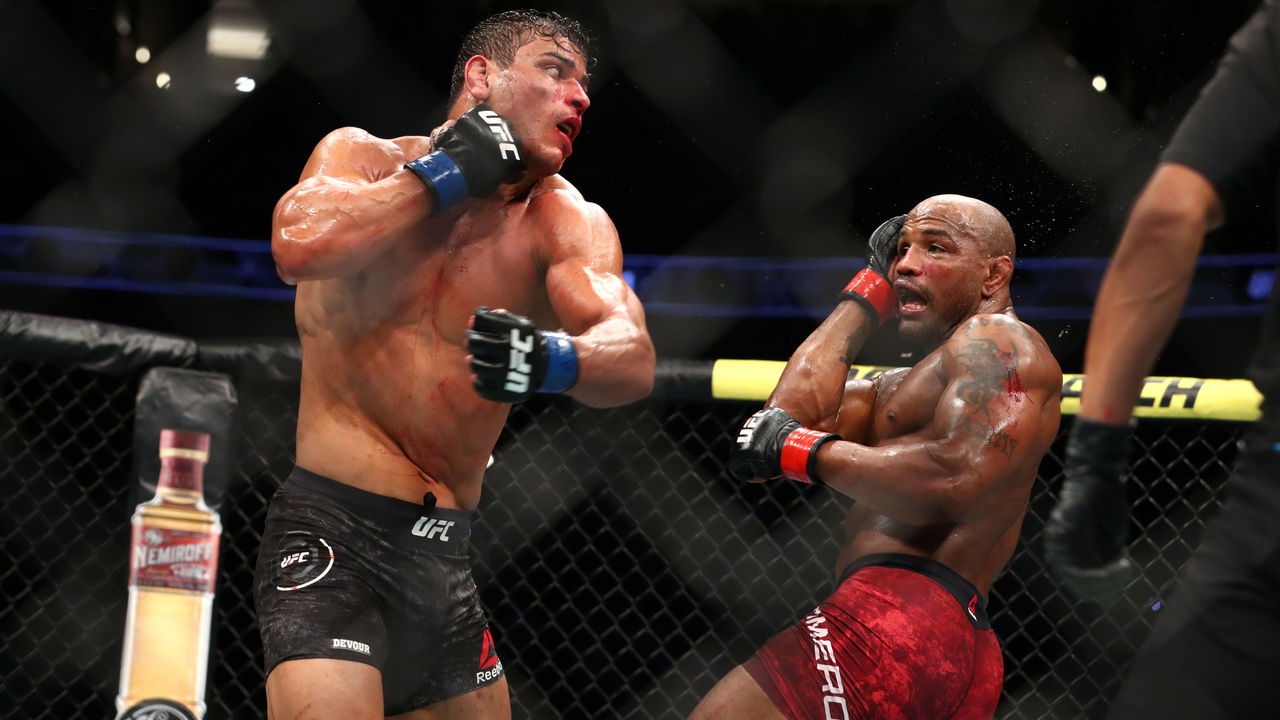 More than a year after beating Hall, Costa squared up against fellow human specimen Yoel Romero. Many saw the fight as a No. 1 contender bout, with the winner prepped to face either Whittaker or Adesanya.
Costa narrowly defeated Romero in an epic war at UFC 241 on Aug. 17, 2019 and called for a title shot in his postfight interview.
"I just come here to make one thing: to take my belt," Costa said. "I will be waiting for Adesanya, skinny clown Adesanya, against Whittaker. After this fight, I want my chance to prove I am the champion."
A month after his win over Romero, Costa told BJPenn.com's Cole Shelton White planned to fly him to Melbourne, Australia to watch Whittaker-Adesanya and promised to book the contender against the winner of that title fight.
October 2019: Adesanya wins title to set up Costa fight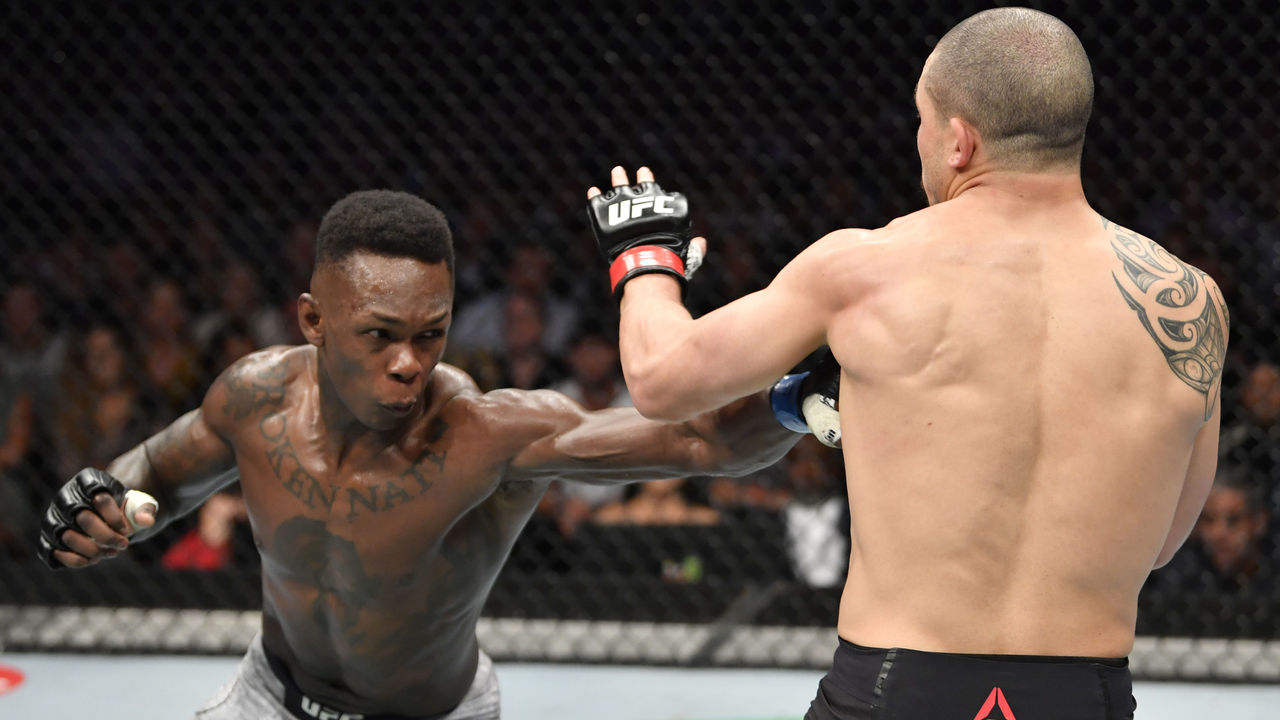 "The Last Stylebender" reached the pinnacle of the sport at UFC 243 on Oct. 5, 2019. Adesanya put Whittaker away in the second round of their highly-anticipated bout and captured the undisputed middleweight title.
Adesanya jumped up on the fence after the TKO finish and appeared to share a few words with Costa, who was cageside at the event.
"You know who's next," Adesanya said in his postfight interview. "I got this overly inflated balloon animal, this heavy ass Ricky Martin wannabe, this 'Borrachinha.' He better not step in here, because this is my f------ cage tonight.
"Trust me, when I'm done with him, he'll really look like Ricky Martin - botched."
There was nothing left to do but to do it. Adesanya versus Costa was the move, as the kids say.
October 2019: Costa out eight months due to surgery
The fight between Adesanya and Costa was again off the table less than a month later.
Costa had to undergo surgery after suffering a biceps injury and would be out of action for eight months.
Costa's impairment forced the UFC to consider other options for Adesanya's first title defense.
"We are working on something else with Israel right now," White told The Schmo, according to The Mac Life.
March 2020: Adesanya defends belt vs. Romero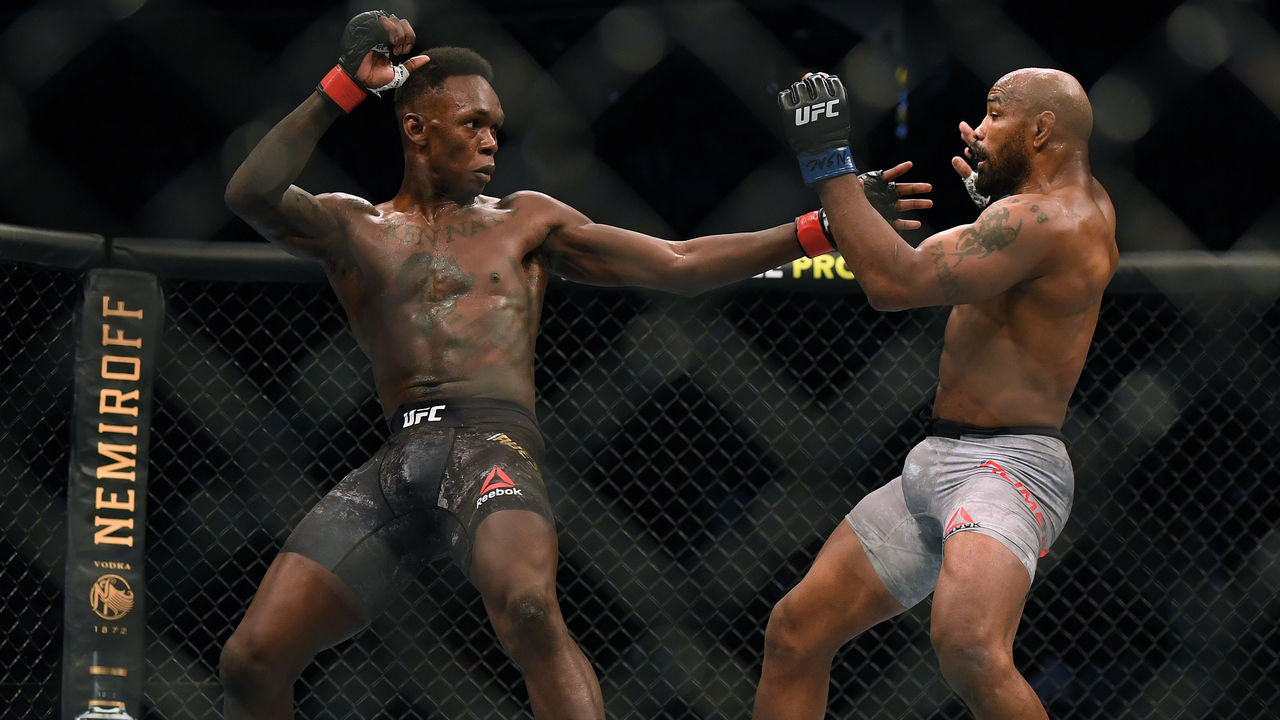 Costa was the only clear-cut No. 1 contender at middleweight, so the UFC opted to give Romero - the man that Costa last beat in a razor-thin contest - a shot at Adesanya's title.
Adesanya defeated Romero in a lackluster affair during the UFC 248 main event on March 7, 2020. Strangely, this ended up being the final fight with fans in attendance until present day, since the coronavirus pandemic forced a shutdown less than two weeks later.
Similarly to Adesanya's victory over Whittaker, a match against Costa - who again was in the building for the event - loomed.
"Now, next up for you is Paulo Costa, which will be a much different fight," UFC color commentator Joe Rogan said to Adesanya during his postfight interview.
Adesanya was unsurprisingly into the matchup and vowed to "f--- this motherf----- up."
"Costa, I'll see you soon, boy," the champion said at the end of his interview.
July 2020: Adesanya-Costa a done deal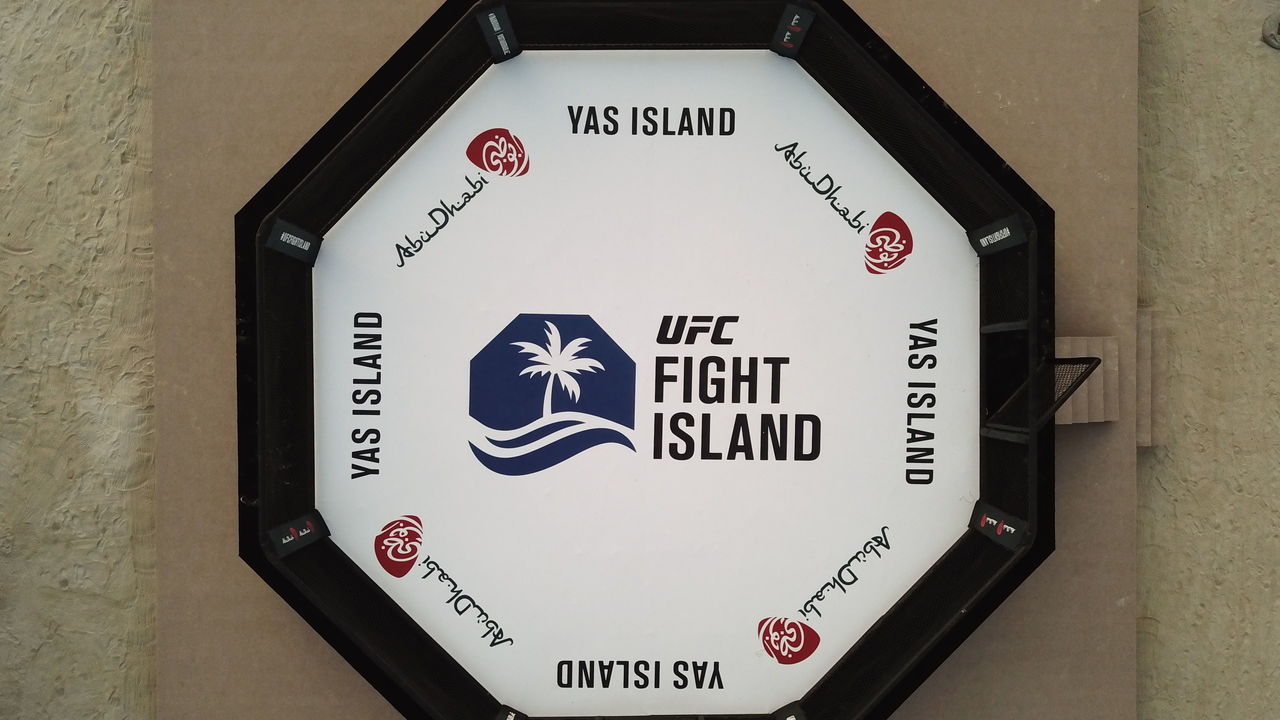 Costa seemed fully recovered by the first half of 2020, but the pandemic delayed the booking of several big fights expected later in the year.
However, Adesanya versus Costa was reportedly finalized on July 18, 2020 for the UFC 253 pay-per-view card scheduled to take place in Abu Dhabi.
The UFC eventually made the title bout official on Aug. 15 while also shifting the date from Sept. 19 to Sept. 26.
Main event. Five rounds. Fight Island. UFC gold on the line. Undefeated record on the line.
Many fans have waited over two years to see Adesanya and Costa go head-to-head. With both now at the top of the division, they'll finally do so in a matter of days, determining the world's best middleweight mixed martial artist.