Israel Adesanya will defend his middleweight title against Paulo Costa in Saturday's UFC 253 main event at Flash Forum in Abu Dhabi, United Arab Emirates.
Here are three key storylines heading into the pay-per-view event.
Stakes are high in unique title bout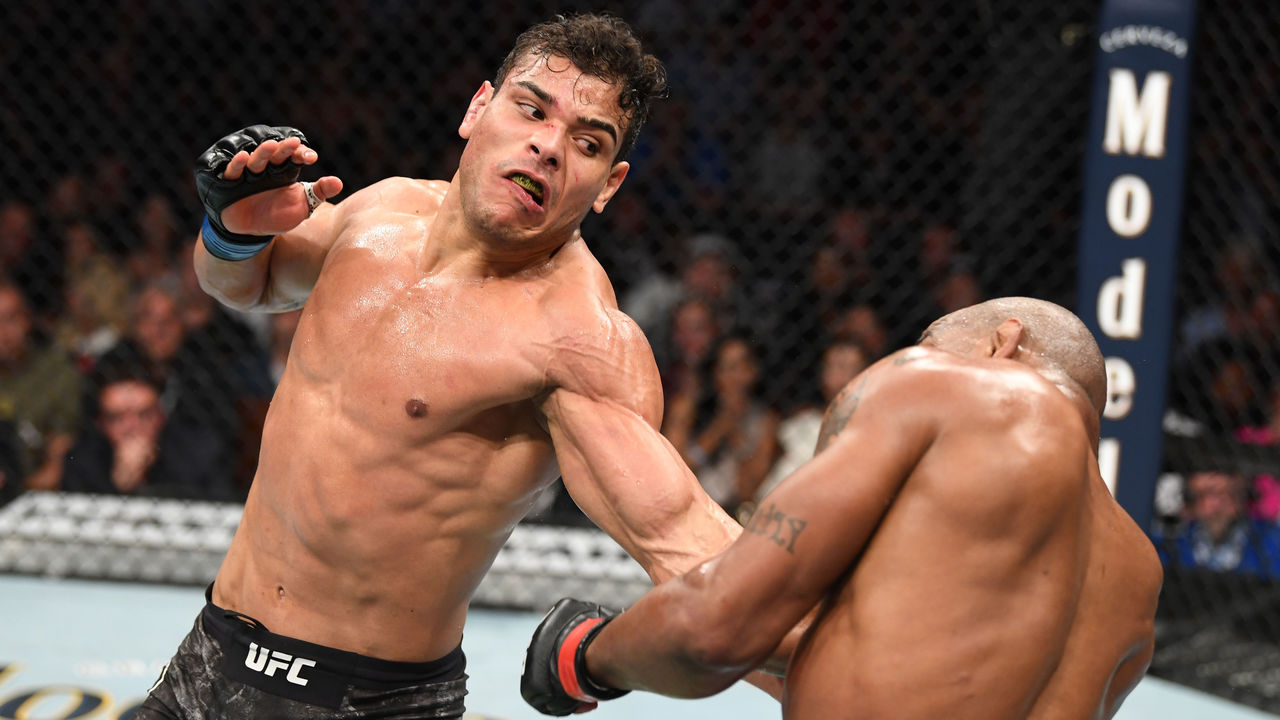 This will be only the second time in UFC history that two male undefeated fighters will meet for a title.
The first was Rashad Evans versus Lyoto Machida at UFC 98 in 2009; the latter won via knockout to capture the light heavyweight belt. Think about why this is so rare: In MMA, anyone can lose on any given night. It's a crazy sport. So, it's simply incredible for two undefeated fighters to reach its pinnacle around the same time before facing off with each other. Adesanya-Costa is a special fight.
Adesanya took the MMA world by storm when he made his Octagon debut in early 2018, finishing Rob Wilkinson. "The Last Stylebender" went on to rattle off three more victories that year. In 2019, he beat Anderson Silva, Kelvin Gastelum, and Robert Whittaker, an insane winning streak that culminated with the 185-pound belt being wrapped around Adesanya's waist.
Adesanya won 2018's Breakthrough Fighter of the Year, and he's a top candidate for 2019's Fighter of the Year.
Costa has had a similar rise, and just like Adesanya had his first crack at UFC gold last year, the Brazilian gets his in 2020. He came onto the UFC scene in early 2017, starching Garreth McLellan in 77 seconds. That ferocious finish sent a message to the rest of the middleweight division: "The Eraser" had arrived.
Costa backed up the hype following his win over McLellan. He went on to destroy the likes of former welterweight champion Johny Hendricks and Uriah Hall. Costa picked up the biggest win of his career in his last outing, edging out Yoel Romero in August 2019 to earn a title shot.
Adesanya and Costa are two powerhouses in the middleweight division - and the entire promotion - for different reasons. Adesanya is a master of precision, while Costa's a human specimen who hits like an absolute truck. This is an outstanding matchup stylistically, and the stakes are higher than in almost every previous title fight.
That's because they're undefeated, which is what makes this main event so intriguing. No one has been able to figure out either Adesanya or Costa over their 32 combined pro MMA fights. But that'll change Saturday. One man will walk away with his undefeated record intact; the other will not.
Whose record is more impressive?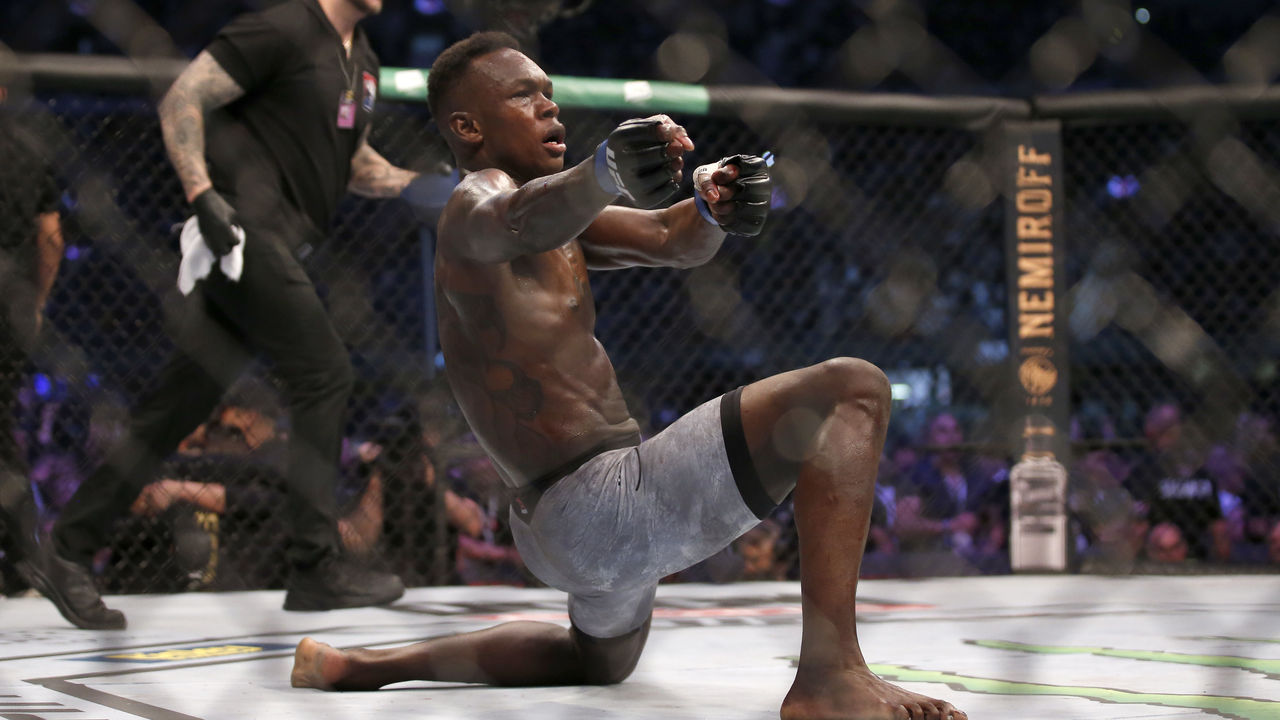 While Adesanya and Costa are both undefeated, that doesn't mean their resumes are equal.
It's tough not to favor Adesanya. He's the champion, after all, and he didn't have an easy path to the title. Adesanya made it look easy against Whittaker, and he dug deep to edge out Gastelum in a Fight of the Year candidate. Those are his best wins, with his first-round demolishing of Derek Brunson a close third.
On paper, Costa's biggest UFC accomplishment is getting past Romero, a longtime contender who's difficult to beat. However, that contest - which was also one of the best in 2019 - could've gone either way. So, Costa's best win is probably his TKO of Uriah Hall in July 2018, but that's not even as impressive as Adesanya's stoppage of Brunson.
This isn't to say what Costa has done hasn't been impressive. It has. You have to be talented to start your UFC career with a 5-0 record and beat someone like Romero. It's more of a testament to the strength of Adesanya's resume. This may not be reflective of how the fight plays out this weekend, but Adesanya and his resume walk away with a clear-cut victory.
New era at light heavyweight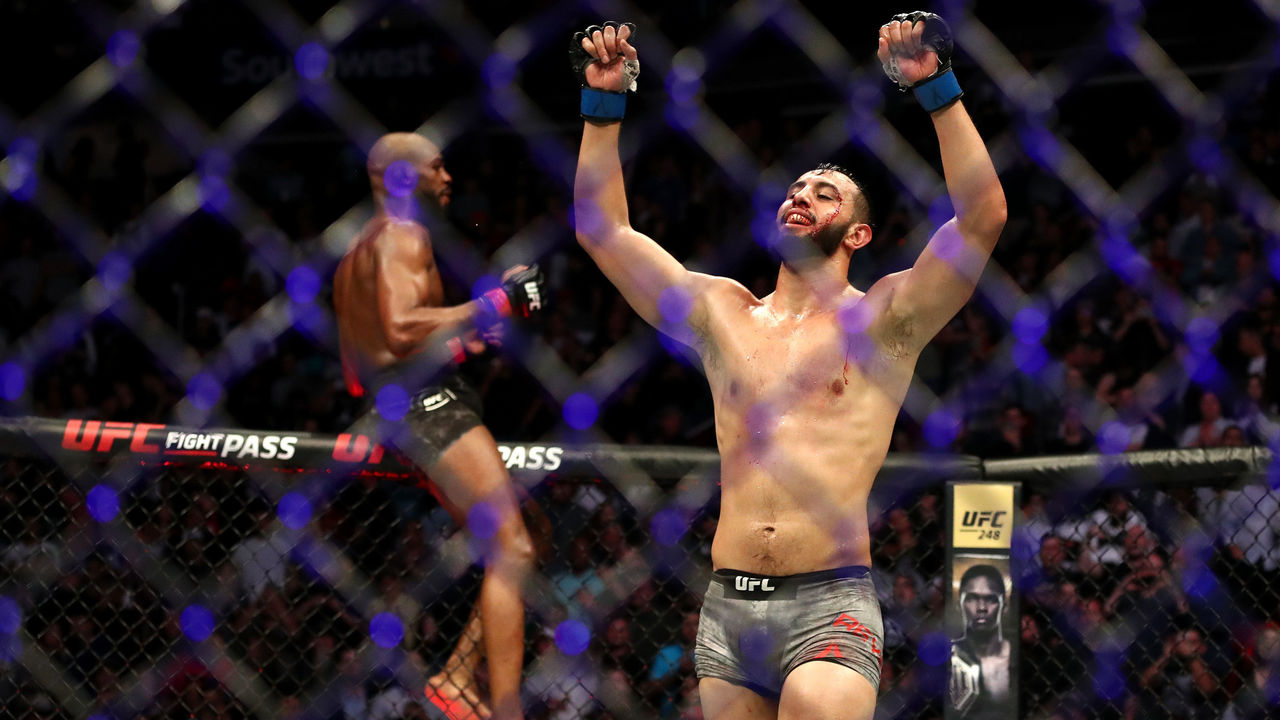 For the first time since 2011, someone other than Jon Jones or Daniel Cormier will hold the UFC light heavyweight title.
Dominick Reyes and Jan Blachowicz are set to meet for the vacant crown after Jones relinquished it in August to pursue a run in the heavyweight division. This will kick off a new era at 205 pounds and give someone else an opportunity to become the new face of the weight class.
Regardless of whether Reyes or Blachowicz becomes the new champion, it'll be interesting to see how fans perceive the title's legitimacy. I suspect it won't take much convincing that Reyes is the best if he wins, since he arguably beat Jones in their February title fight. But if Blachowicz wins, it might feel like he just earned the title of second best.
That happened when Cormier won the vacant belt against Anthony Johnson in 2015, just months after "DC" came up short against Jones as the challenger at UFC 182. For a long time, it didn't feel like Cormier was the real champion because Jones was stripped of the title after being involved in a hit-and-run accident. Had Cormier not gone on to win the heavyweight belt years later, his legacy easily could've been impacted by the fact that he didn't beat Jones.
But fans eventually moved on and accepted Cormier. As he defended the title and Jones continued to be out of the picture, Cormier started to feel like the real champion. The same thing will happen to the Reyes-Blachowicz winner; it simply may take longer if Blachowicz walks away with the strap.
This vacant title bout is also the beginning of what will be an interesting time at light heavyweight. It's suddenly wide-open after Jones moved on. The Reyes-Blachowicz winner could go on to hold the title for a long time, but it's also just as likely that someone like Thiago Santos or Aleksandar Rakic moves in and takes that spot down the road.
Long considered the Jon Jones division, Reyes and Blachowicz will try to make 205 pounds theirs Saturday night.