In anticipation of Saturday's UFC 253 main event between middleweight champion Israel Adesanya and Paulo Costa in Abu Dhabi, United Arab Emirates, theScore collected predictions from more than two dozen UFC fighters.
(Responses have been lightly edited for clarity.)
Alexander Volkanovski, featherweight champion and Adesanya's teammate: I have Izzy winning by decision. I think Costa will struggle to get into the range, where he does his best work. He'll get pieced up trying to get there, putting on a good show while doing it.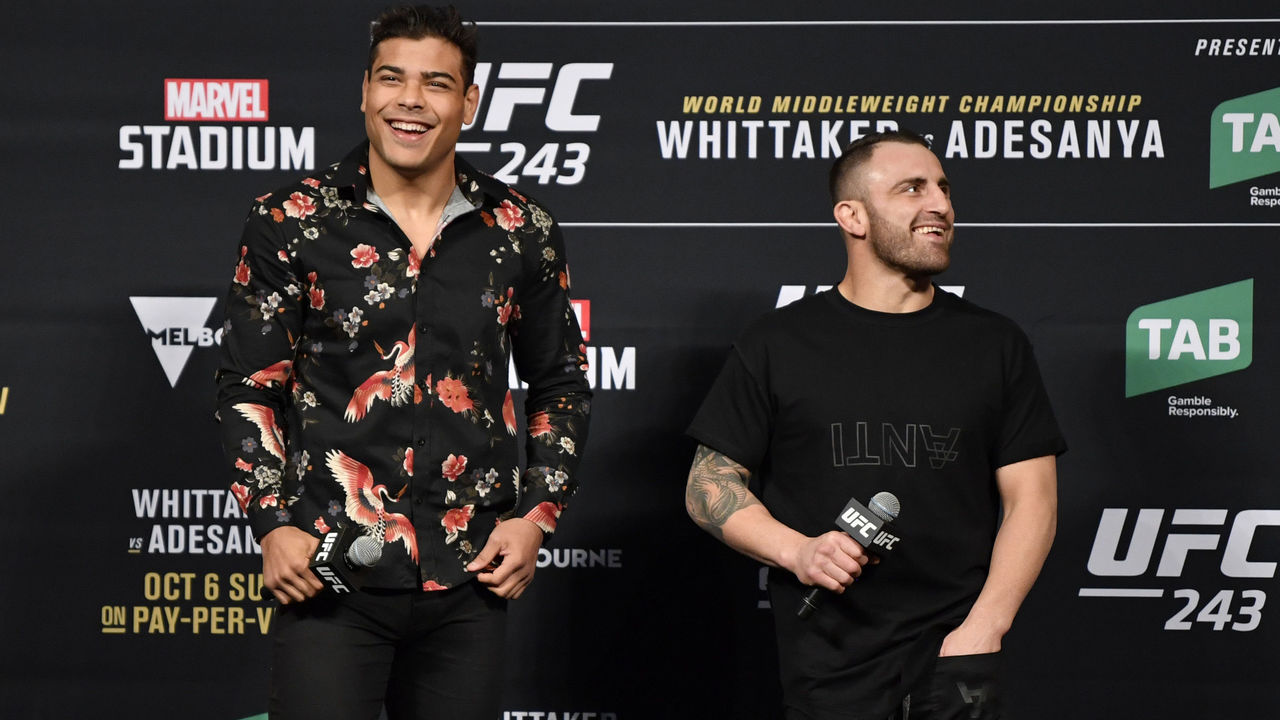 Valentina Shevchenko, women's flyweight champion: I think it's gonna be a very good fight. With the power that Costa has and the technical skills of Adesanya, it will be a great fight to watch. I think Adesanya won't let himself get exposed by the strikes of Costa and will work a lot with timing and speed. That will bring him victory in the fight.
Gilbert Burns, welterweight: I hope Costa. Tough fight, but I believe he can get it done in a war. It'll be a decision.
Santiago Ponzinibbio, welterweight: I think it's a really interesting fight. Paulo Costa has good power, good boxing, and puts on good pressure. Israel Adesanya fights very well in the distance. Good distance, more clean punches. I am very curious to see how Israel can work with the pressure of Costa. But he has amazing striking. I think he's more technical and he has more reach. He will connect with punches when Costa tries to close the distance, and the counterpunches will hurt. It's a very close fight, but I believe Adesanya has the better chance. I believe the belt will still be with him.
Beneil Dariush, lightweight: Israel by unanimous decision. I see Costa coming out fast and hard, but Israel taking control little by little.
Jimmie Rivera, bantamweight: I think with Costa's pressure, Israel is going to have a tough first and second round. But by the third, he'll figure it out and pull out a decision win.
Vicente Luque, welterweight: I believe it's gonna be a hell of a fight, especially because of Paulo's style of fighting. He's not a guy that ever backs down, he's always pressuring his opponents. Adesanya is another great fighter, great striker, and we know when he's pressured, he will fight. Whenever he's put in the situation where he needs to fight, he will fight. You saw that with Robert Whittaker, you saw that against Kelvin Gastelum.
Definitely it's gonna be a great fight, and it's a tough call. Technically, I believe Adesanya is the better fighter, but Paulo has really good fundamentals. And he pressures, he's a strong guy, so I think he has a shot at it. I will go for the underdog, I will go for Paulo Costa. I think he can get a knockout, especially in those first three rounds. Later in the fight, I think it might be an advantage for Adesanya because of the conditioning, but we'll see.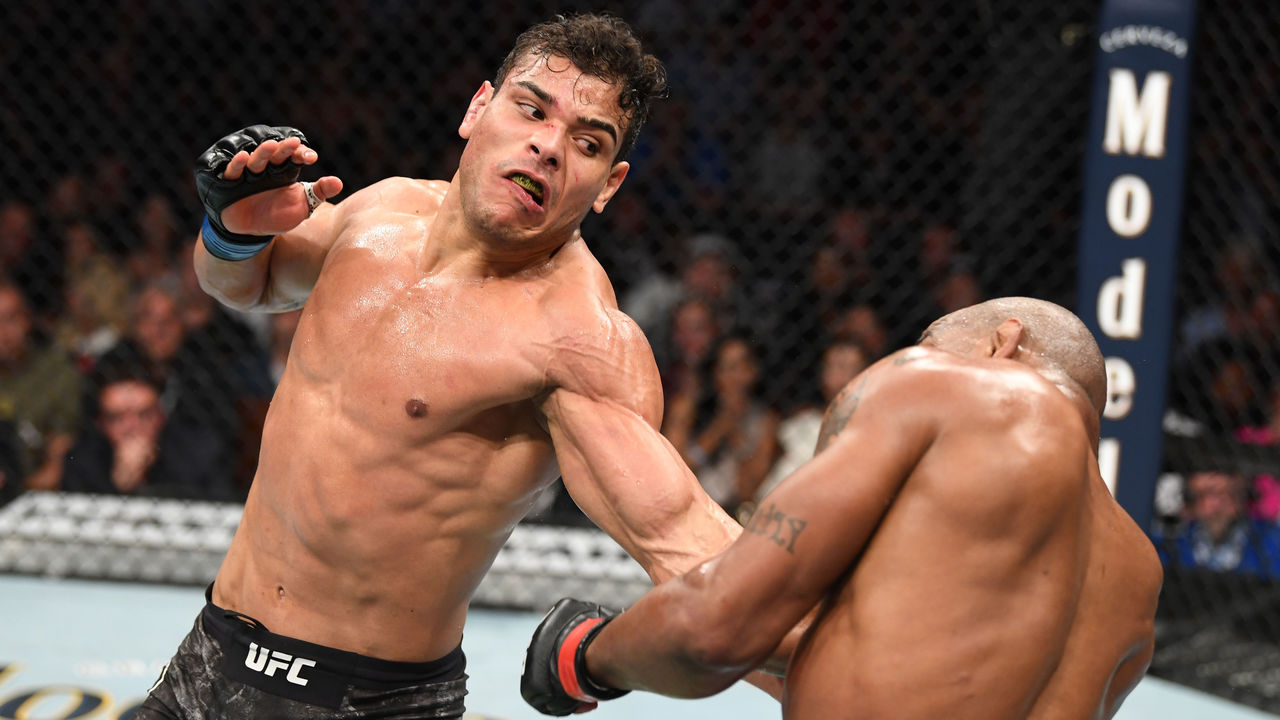 Shane Burgos, featherweight: Super tough fight to pick since both guys are undefeated. One of the most intriguing matchups in the sport right now, in my opinion. With that said, I'm leaning toward Adesanya. He's faced some adversity inside the Octagon and showed how mentally tough he is. We haven't seen Costa have to dig deep. The best striker he has faced - Uriah Hall - was doing really well before he got caught. I think Adesanya will be able to keep him at bay with his movement, stance switching, and his straight punches. I see him winning a decision in a competitive fight.
James Krause, lightweight: Tough one for me. Initially, I picked Costa, but I'm gonna rock with Izzy by close decision.
Julian Marquez, middleweight: I'm sticking with Israel Adesanya. Since the fight has been announced, I've been going back and forth with who's gonna win this fight, and I promise you I will continue to go back and forth until after the weigh-ins all the way to the moment they walk into the Octagon. This week's pick is Israel.
Sam Alvey, light heavyweight: I am picking "The Stylebender" to win this fight. Although he is not as explosive as Paulo Costa, he has more tools than him. Paulo is big, strong, mean, and hits like a truck, but Israel is just bringing more tools to the fight. All of that being said, I am betting around 98% at picking main events incorrectly.
Christos Giagos, lightweight: Adesanya. I think he is too technical.
Jared Gordon, featherweight: Costa by decision. I believe he will come forward and walk Adesanya down and throw big shots while talking some as well. I think Adesanya will hurt him but not finish. He'll get fatigued by Costa and start taking more punishment.
Jesse Ronson, lightweight: I hope Costa brings it to him. No one's ever put a serious wrestle grind on Adesanya and Costa can do it. But he's too dumb. He'll end up striking with him and lose a decision.
Marc-Andre Barriault, middleweight: I think if Paulo Costa cuts the ring properly and traps Izzy against the cage in the early rounds, he will be able to connect on Adesanya with good power shots and knock him out inside two rounds. I like Costa's style, we are both powerful and athletic fighters and always bring the heat inside the Octagon.
Tristan Connelly, lightweight: I think Israel will likely pick Costa apart. I see Izzy's ability to counterstrike being a problem for Paulo. But five rounds is a long time to be in there with a guy like Costa. I'm not counting him out either.
Nik Lentz, featherweight: Costa-Israel is an interesting fight. I would expect it to start with a lot of show and not much happening. Point fighting with Israel attempting to dance around him. MMA striking is very favorable to the longer fighters with reach. It's very hard to corner people in a "circle" so reach becomes exponentially important. Israel wins by knockout if he is able to land shots on the charging opponent. The only question is can he and what type of chin Costa has. I don't know the answer to that, which will make it fun to watch.
Ian Heinisch, middleweight: I think Israel will stick and move to get the win. But Costa has a chance to catch him with some real power, especially with a smaller cage.
Mike Rodriguez, light heavyweight: "Stylebender" is going to pick him apart for all five rounds. Gotta be patient and disciplined.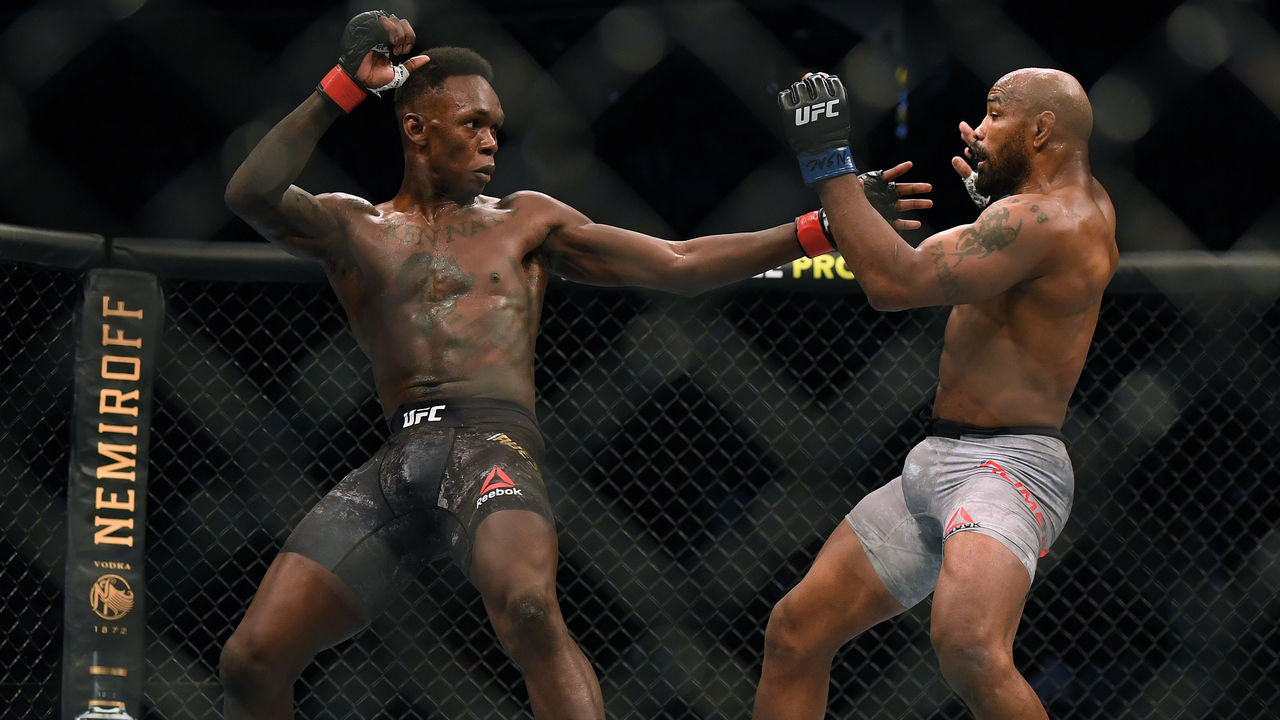 Ode Osbourne, bantamweight: If Costa can overwhelm him with volume, he has a fair chance. But if he stays on the outside and lets Adesanya find his range and take away his angles, he's going to get picked apart. Overwhelming Adesanya isn't an easy task since he was an elite kickboxer and is used to being in a small square. You can train for someone like that but it's a different animal once you are in front of them in real time.
Alex Perez, flyweight: I have Israel winning. I think Costa will run into something heavy. I say fourth-round TKO.
Andre Fili, featherweight: I got Izzy. Gonna be a great fight.
Louis Smolka, bantamweight: I'll take Adesanya. His kickboxing pedigree will show through and Costa will have a hard time finding him. Costa's best chance to win is to wait and throw second through Izzy's straight punches, close the distance, and grab a hold of Izzy and beat him up in the clinch or with takedowns. Or at least do this enough times to set (up the) timing and set up a big shot. However, every promo that his team has done seems to be of them relying on Costa's power to bully Izzy in the clinch or in the pocket against the fence. In order to do this, they are going to have to display footwork that Costa has yet to show. Maybe they are developing it in secret, who knows, but you can't trust what you can't see.
Drakkar Klose, lightweight: I think Adesanya is going to win this fight. I think his fight IQ is a little better. He's not just gonna stand in the pocket with Costa. Costa is great at that rock 'em, sock 'em style.
Zak Cummings, middleweight: Picking Izzy. Weathers the storm of Costa, starts finding his range, and picks him apart for a decision.
Herbert Burns, featherweight: I believe it will be a war. I expect both to be in great shape and the fight to go the distance with a close decision hopefully to Paulo Costa.
Alexander Hernandez, lightweight: I got Adesanya. I think he's much more refined than Costa and Costa will gas after three rounds.
Marvin Vettori, middleweight: I'm picking Adesanya. Costa doesn't have enough of the skills that are necessary to beat him.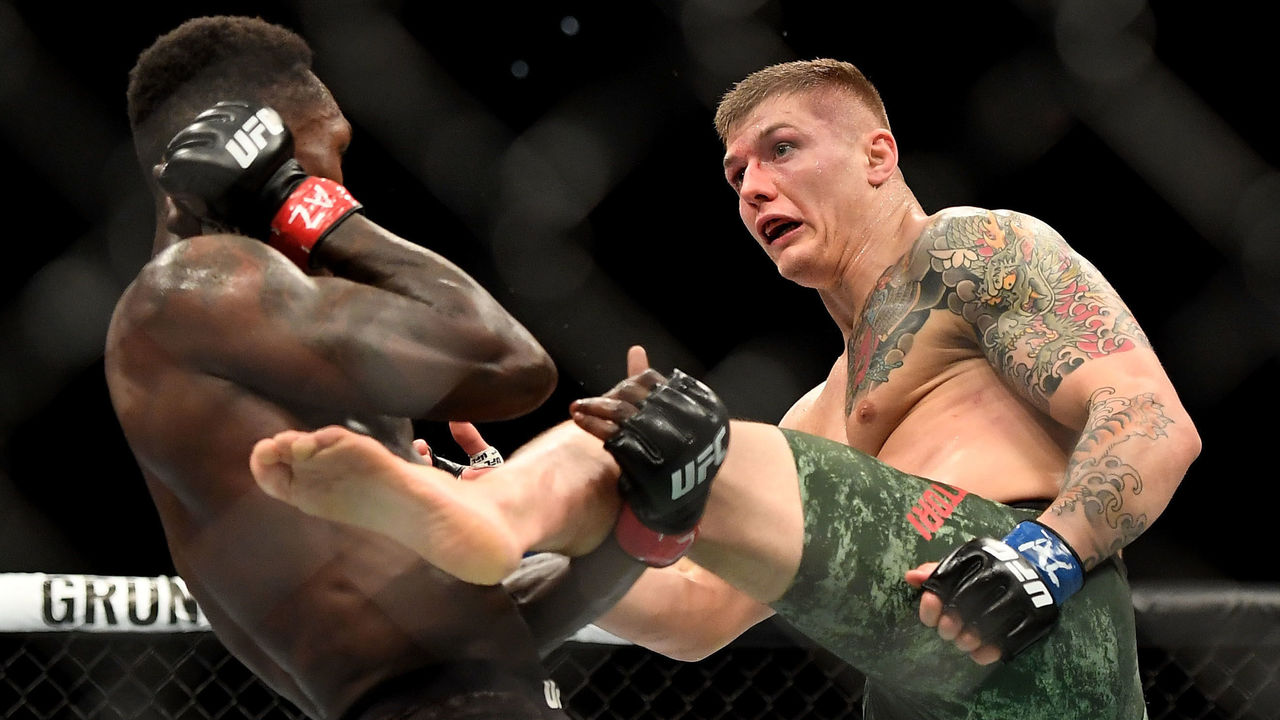 Brian Kelleher, bantamweight: It's going to be a hell of a fight. Paulo Costa's gonna try to walk forward and throw bombs, but that's going to be his downfall. I think Israel Adesanya is gonna counterstrike like he likes to. He's gonna kind of be on that back foot but I think he's gonna slip and cut angles and avoid those big power shots and land some crisp straight shots of his own. I think it's gonna add up, it's gonna be too much for Costa, and it's probably gonna be a TKO victory, referee steps in and stops the fight.
Fighters picking Adesanya: 24
Fighters picking Costa: 5