4 takeaways from Jones vacating belt, planning heavyweight move
Josh Hedges/Zuffa LLC / UFC / Getty
The Jon Jones era is over, for now.
The longtime UFC champion relinquished his light heavyweight title on Monday and announced he plans to move up to the heavyweight division.
Below are four takeaways from Jones' decision.
Right time for long-awaited move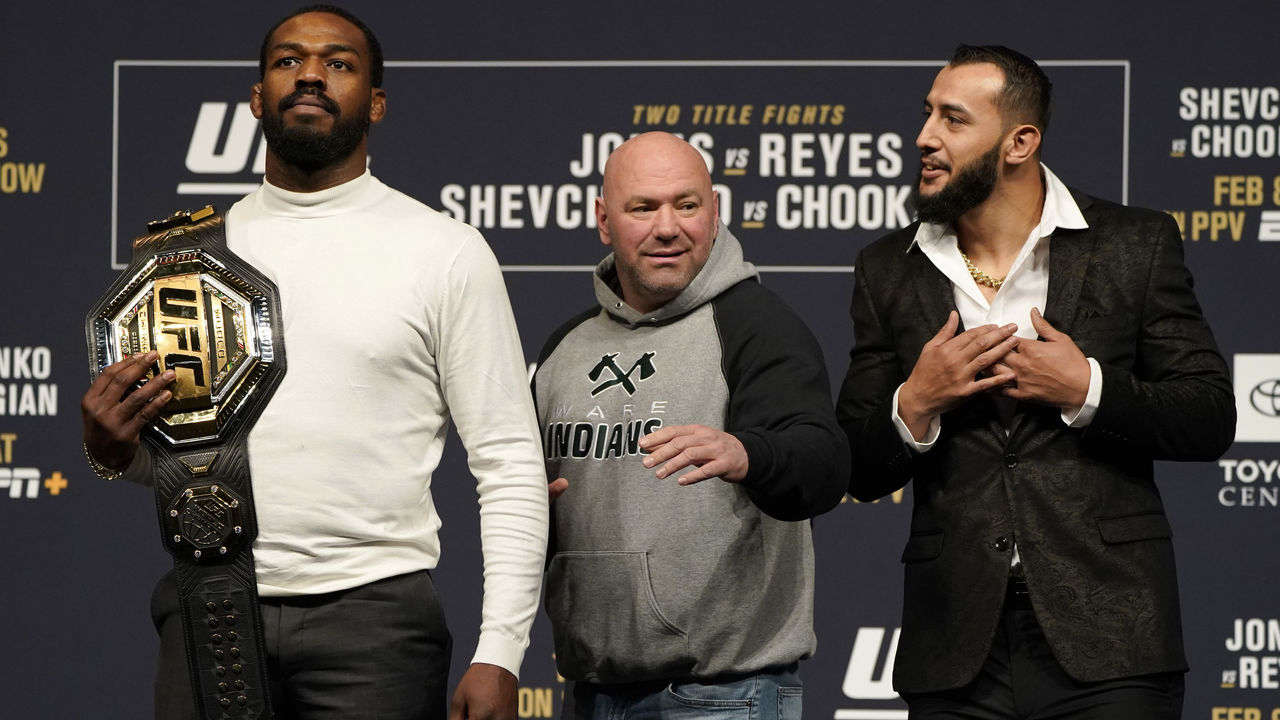 All signs indicate that Jones will move to heavyweight after vacating his 205-pound belt, as long as the UFC is willing to negotiate his salary.
Fans have long wanted to see Jones go up in weight because of his dominance in his own division. He's been the champion on and off since 2011 and never lost the title in the cage. "Bones" has talked for years about moving to heavyweight, but it's always come down to whether it was the right time, and he never pulled the trigger up until this point.
This isn't the perfect spot for Jones to jump up, but it's probably as good as it's going to get. There's essentially nothing left for him to do at 205 pounds - nothing interesting, anyway.
He could fight Dominick Reyes again, and many feel the two have unfinished business after Reyes arguably beat the longtime titleholder at UFC 247 in February. But that's a high-risk, low-reward fight for Jones, and having a controversial decision on his record won't affect his resume in the long term. (Look at Georges St-Pierre, for example, whose narrow win over Johny Hendricks doesn't stop people from calling him the greatest of all time.)
Jones hasn't quite looked like the fighter who knocked out Daniel Cormier, choked out Lyoto Machida, and put a whooping on Glover Teixeira, leaving some to speculate that he's past his prime. In that sense, a move to heavyweight may not work out; if he can barely beat Reyes or Thiago Santos, who's to say Stipe Miocic or Francis Ngannou won't destroy him? But perhaps the bigger challenges will bring out the old "Bones." At the very least, he should get paid more for those fights, and it'd be much better for him to lose at heavyweight than light heavyweight.
Thank you, Jonny Bones
The best part about this situation is the fact that Jones won't hold up the light heavyweight division while he attempts to challenge for the heavyweight belt.
Cormier, Conor McGregor, Amanda Nunes, and Henry Cejudo are the four fighters in UFC history to hold two titles simultaneously, and only Nunes returned to her original weight class of bantamweight after winning her second belt. It's simply too difficult to actively defend belts in two weight classes.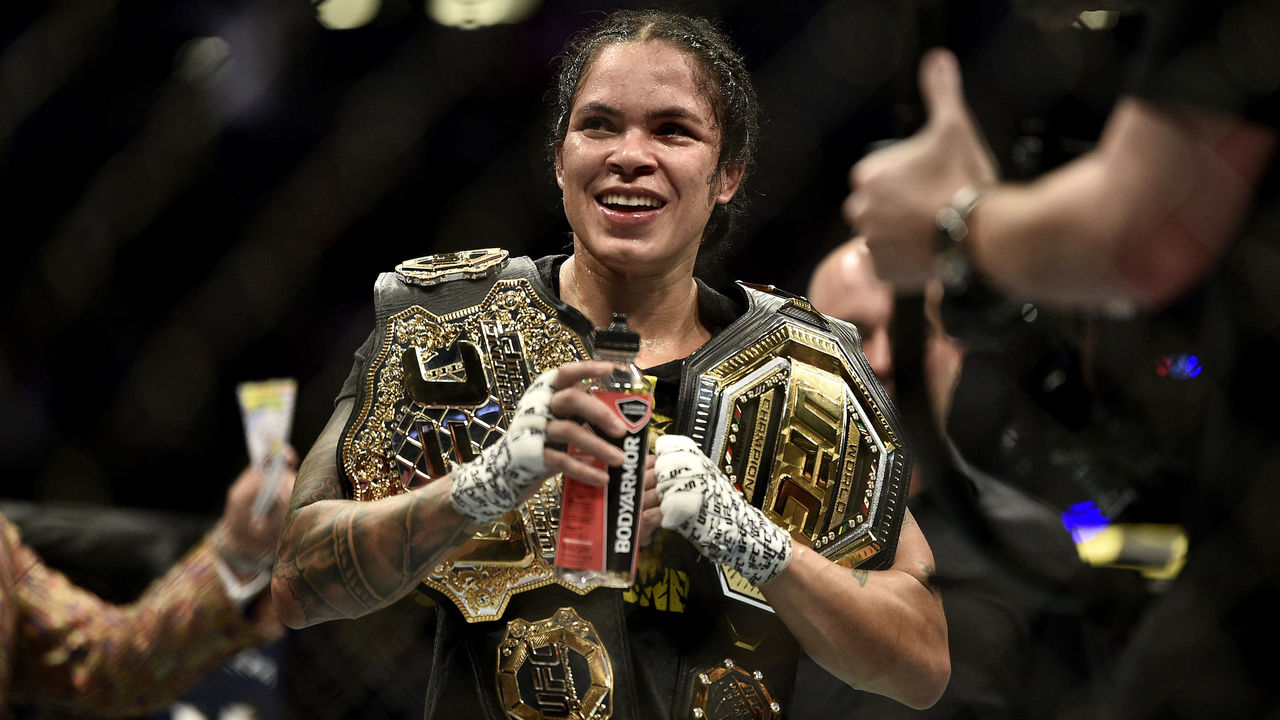 It's unlikely Jones would go back down to 205 pounds and defend that title if he won the heavyweight strap. By first vacating, he won't be added to the list with McGregor, Cormier, Nunes, and Cejudo if he wins another belt. Instead, he'd be in the same category as St-Pierre, Randy Couture, and BJ Penn, who all captured UFC gold in two different divisions but didn't hold the belts simultaneously.
By making that sacrifice, Jones is helping progress the light heavyweight division. Good on ya, Jonny Bones.
Vacating is a risk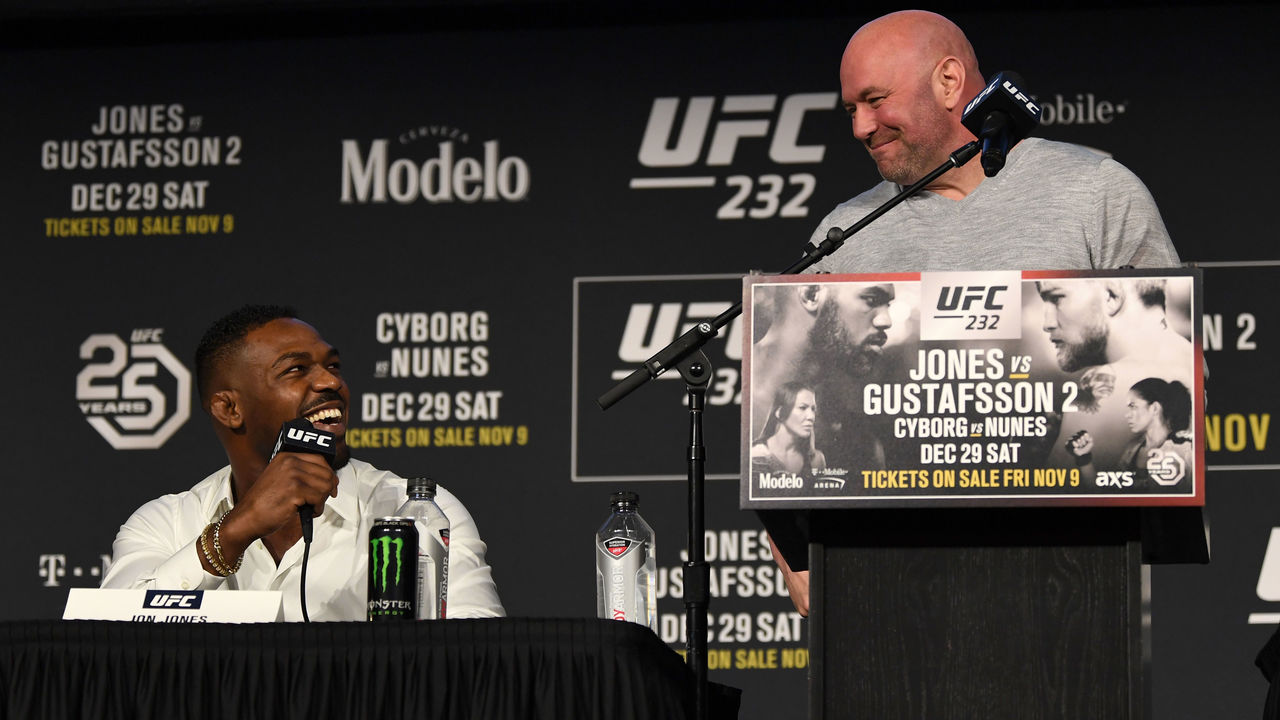 Jones should be applauded for relinquishing his belt, but there are also some risks involved.
It could all blow up in his face. The two sides eventually would've had to come to terms if Jones kept the light heavyweight belt, but, instead, the longtime champion is now hoping the UFC will open up its checkbook and give him a nice payday to come back at heavyweight. He sounded confident Monday that negotiations will go well, but the promotion could easily decide it doesn't need Jones, and he may be without a fight for a while.
But perhaps the UFC and Jones do agree to terms for a heavyweight fight and he faces the winner of Miocic-Ngannou 2 in early 2021. If Jones loses that fight, the current pound-for-pound king - and one of the best ever - would have a harder time moving forward than he would have if he simply chalked up the loss to not being fit for the weight class and returned to 205 pounds to defend his belt.
The future of 205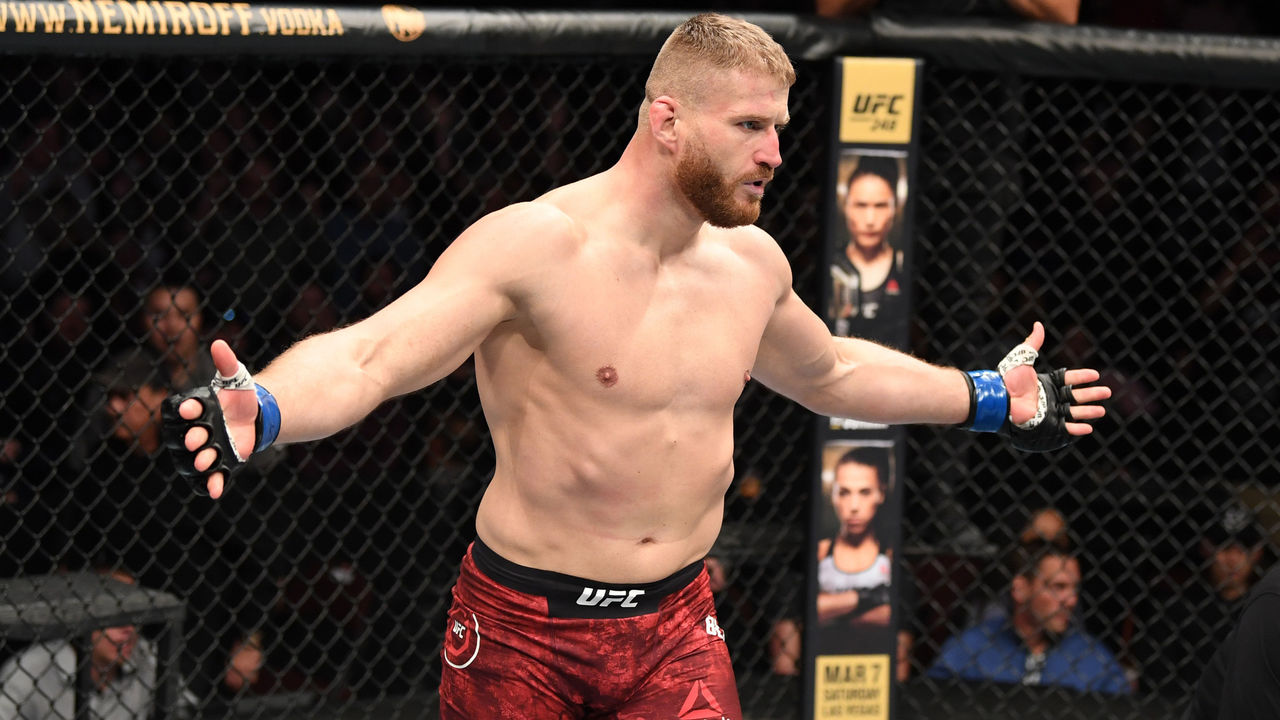 Jones was both good and bad for the light heavyweight division.
He's one of the biggest stars in the UFC, so he's always drawn attention to the division, which it otherwise likely wouldn't have received.
But at the same time, Jones has cleaned out the weight class more than once, which has made 205 pounds appear to be a weaker division in recent years compared to lightweight, featherweight, or welterweight, and it's been tough for the UFC to shed light on what else it has to offer.
Jones' departure will open things up and finally give someone new the chance to be the light heavyweight champion - only Jones and Cormier have held the belt since 2011. Reyes and Jan Blachowicz are reportedly targeted to face off at UFC 253 on Sept. 26, and that fight will likely be for the vacant strap. Neither is the biggest name - though Reyes has definitely gained some popularity since his fight with Jones - but a UFC belt would give one of them a bigger audience.
The division certainly isn't overflowing with contenders, but with Jones' reign in the rear-view mirror, other fighters - such as Reyes and Blachowicz - can become top names in the sport.
Comments
✕
4 takeaways from Jones vacating belt, planning heavyweight move
  Got something to say? Leave a comment below!