Daniel Cormier needs to go back to his roots if he wants to recapture the heavyweight belt at UFC 252.
"DC" is a former Olympic wrestler and was the senior United States national champion every year from 2003-08. Before that, he was a standout at Oklahoma State, where he became an All-American and registered a 53-10 record. Cormier is one of the most accomplished wrestlers to transition to MMA and has since become one of the greatest fighters of all time.
So, after securing a takedown against Stipe Miocic two minutes into their August 2019 rematch and holding him down for the remainder of the frame, why did Cormier essentially abandon his wrestling for the rest of the fight?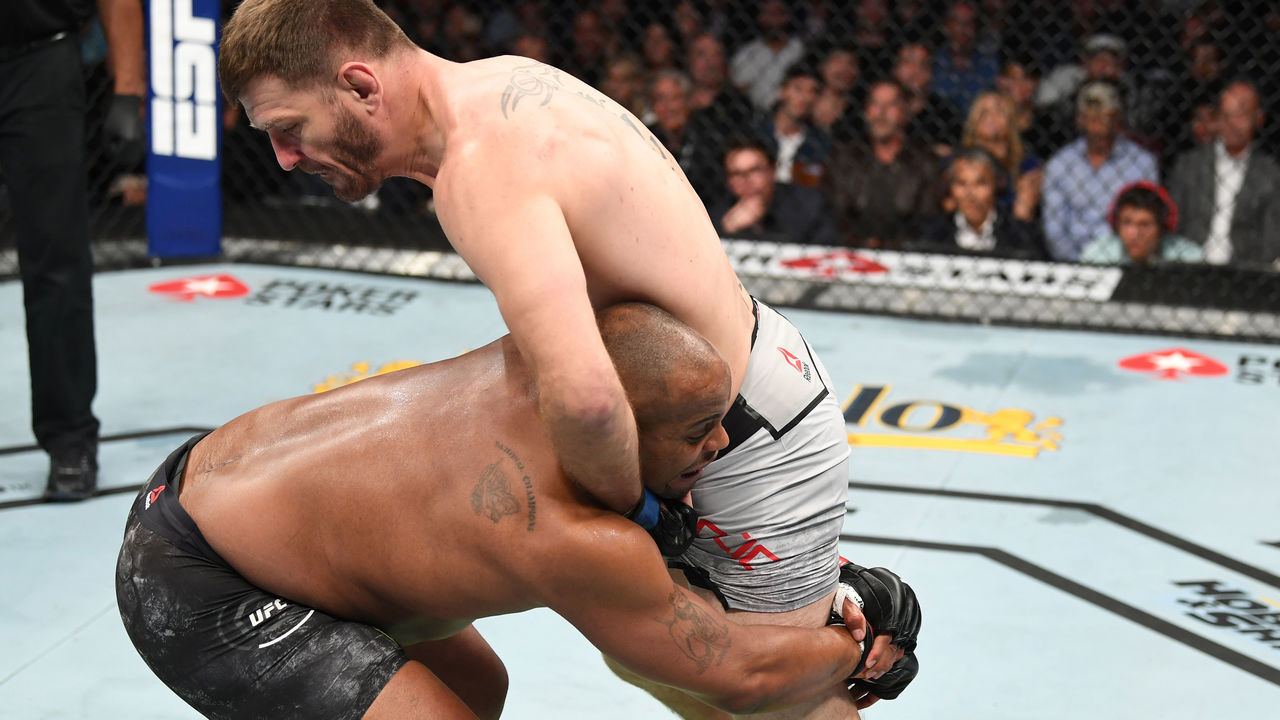 The only answer is that he fell in love with his striking - and it's tough to blame him. He knocked out Miocic in their first fight in July 2018 to win the UFC heavyweight title. Cormier did exceptionally well on the feet against Miocic in the early rounds of the rematch despite taking a wrestling-heavy approach in the first frame. However, not going back to his wrestling might've cost him the fight. Miocic had a bit more success in the third round as Cormier started to tire, and the current champ really found his groove in the fourth, which ultimately led to a TKO win.
Cormier said he plans to wrestle Miocic in their trilogy bout, which will headline Saturday's event in Las Vegas and arguably determine the greatest heavyweight in the company's history. He hasn't even tried to keep his game plan a secret. Cormier understands he messed up in the rematch - by striking with Miocic, he allowed his opponent to adjust and land several body shots in the fourth round, which hurt Cormier and led to the finish - and the former two-division champion intends to fix his mistakes.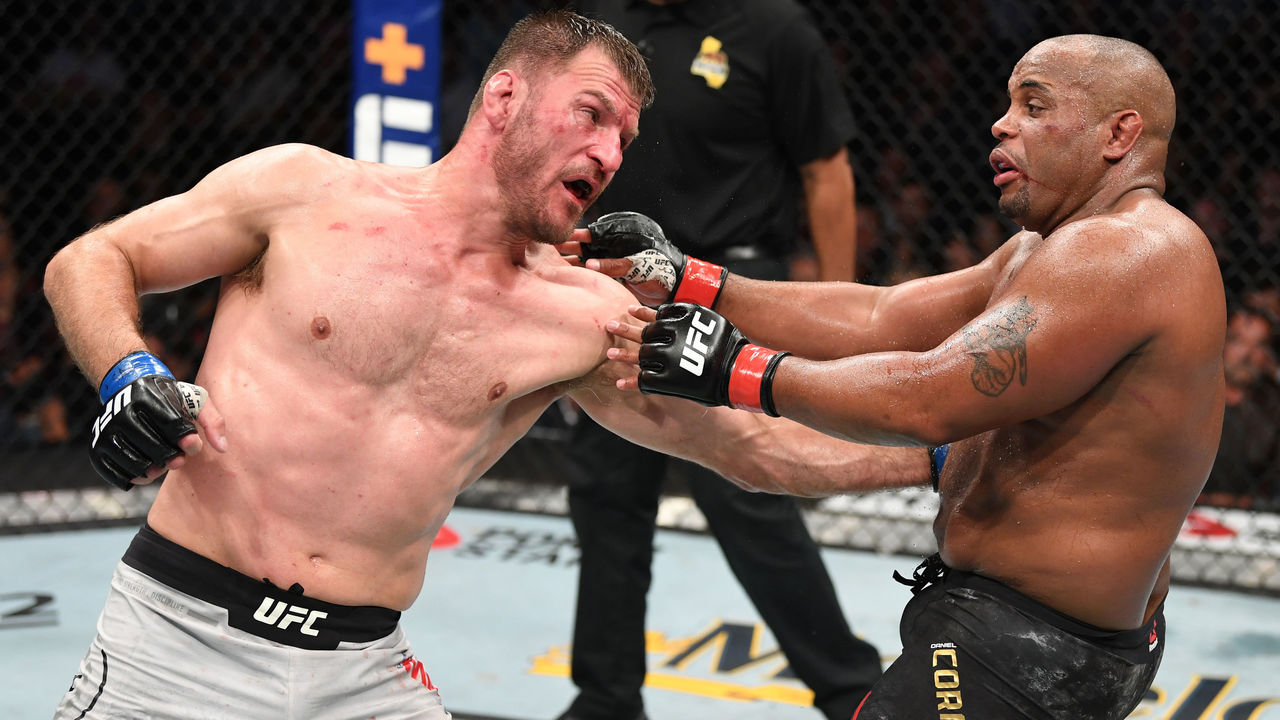 Cormier has recognized his best path forward, but that still won't win him the fight. He needs to follow through on his promises, though doing so will be easier said than done. As good a wrestler as Cormier is, he's a darn good striker, too, and if he starts to find success on the feet against Miocic - whether in the first round or the third round - who's to say he won't continue to strike with him again?
"We were just pleading with him to go back to wrestling and doing the things that were working," Cormier's coach, Javier Mendez, recently told ESPN's Marc Raimondi about the last fight. "He didn't listen. He's very competitive. You can't tell DC, 'You can't beat me this way.' He'll be like, 'Oh, no? OK.'"
That may be a mental battle Cormier will have to get past. He might need to tell himself during the fight that wrestling Miocic is what he wants to do.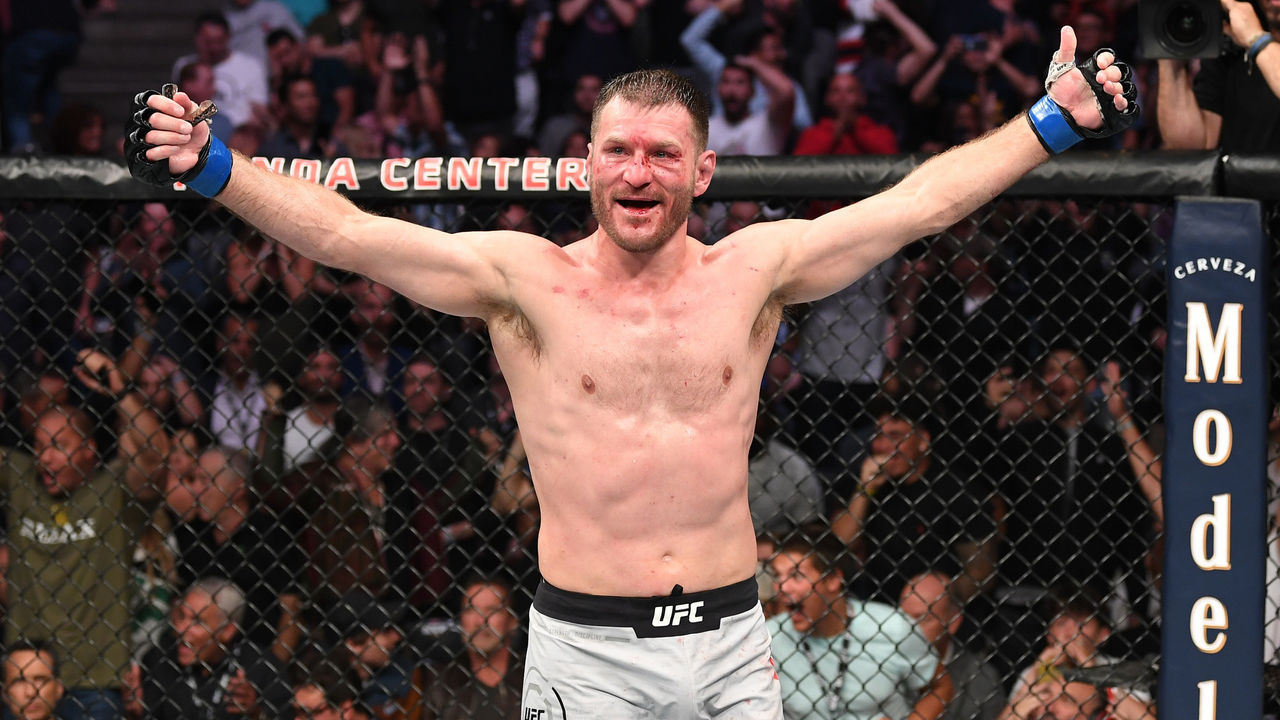 For Miocic, it'll be important that he keeps as much space between himself and Cormier as possible.
The champion will need to stay busy in the stand-up department to limit Cormier's opportunities to shoot for takedowns. That will also allow Miocic to rack up points on the feet, which will be crucial if the fight goes to a decision - even if that doesn't seem particularly likely considering the results of the first two clashes.
Miocic should assume he'll get taken down at one point or another because Cormier is such a good wrestler and because Miocic got taken down rather quickly - and easily - in their 2019 fight. The hope for Miocic is that he's been working from his back all training camp, especially considering Cormier outright said he plans to wrestle in the rubber match.
Keeping a distance will also let Miocic avoid the clinch position. That's where Cormier got in many of his impactful shots in the rematch. Miocic's best work - including the fight-altering body punches - came at range, and as the bigger man, that'll almost always be the case when he and Cormier fight.
It would also be wise for Miocic to take this title defense into deep waters, as he appears to have superior cardiovascular fitness. Cormier has claimed he's in better shape for this fight - he underwent back surgery eight months before the rematch and believes it took a toll on him - but it's tough to completely take his word until we see him in the championship rounds. Ultimately, Miocic should plan to weather the storm in the first couple of rounds again and look for a late finish.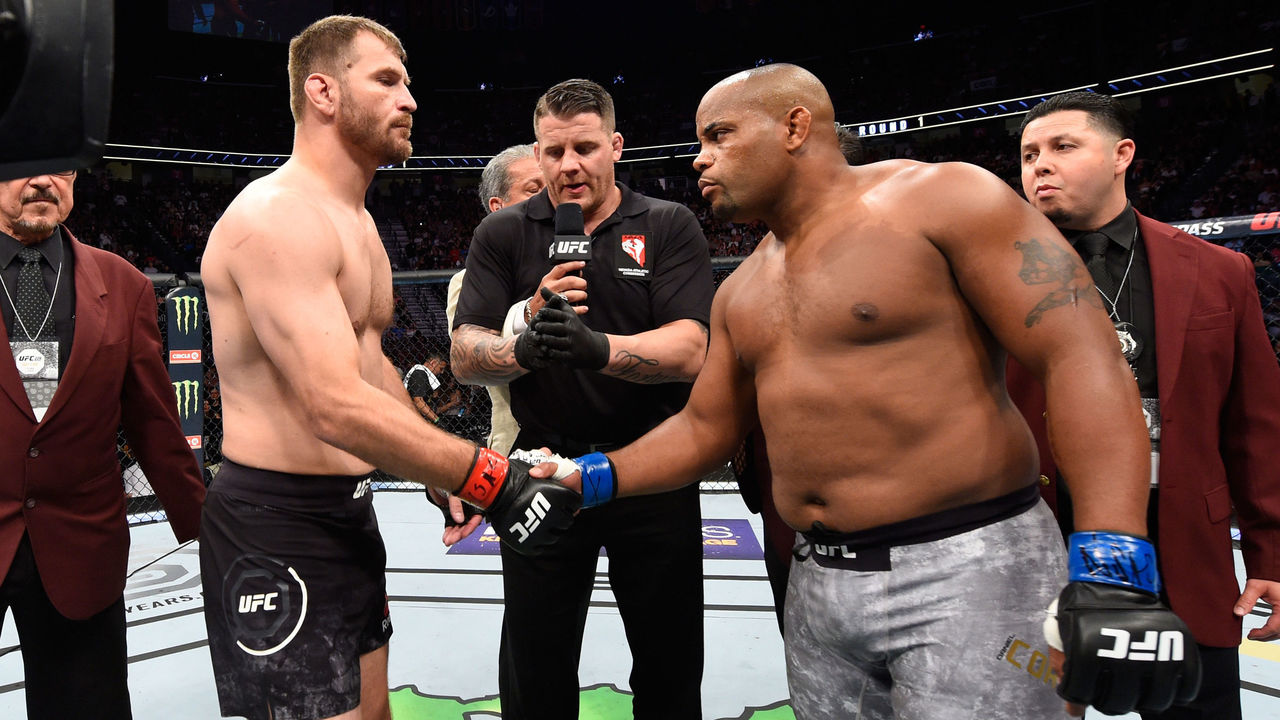 While Cormier wants this fight on the ground and Miocic wants it on the feet, it's not that simple. Cormier can still strike with Miocic if he watches his stamina and blocks any body shots from the titleholder. Miocic has dominated multiple foes with his wrestling in the past, even getting "DC" to the mat briefly last year.
The two heavyweights are very familiar with each other, having shared approximately 25 minutes in the Octagon. And they're obviously evenly matched - this fight won't really come down to who's the better man, which is a rarity in the sport. It'll come down to the small intricacies - will Cormier fall into the trap of striking with Miocic? Will he have more in his gas tank than in the rematch? Will Miocic be able to stop Cormier's takedown attempts, and will his chin hold up again? Will Cormier be able to fend off Miocic's body shots, or will that prove to still be a weakness?
On their best nights, Cormier and Miocic are equally talented. Ultimately, the fighter who solves his opponent's puzzle will leave the cage with the UFC heavyweight belt wrapped around his waist.