Heavyweight contender Derrick Lewis beat Aleksei Oleinik via second-round TKO in the UFC Fight Night main event Saturday at the UFC Apex in Las Vegas.
Here are three takeaways from the event.
Lewis closing in on another title shot
"The Black Beast" has a lot of momentum after winning his third straight fight. If he keeps this up, it won't be long before he gets another crack at the UFC heavyweight belt.
Lewis' days as a legitimate contender seemed to have been over: He challenged Daniel Cormier for the title on short notice in late 2018, losing via second-round submission, then dropped his next fight to former champ Junior dos Santos. But he's since bounced back with a pair of decisions over Ilir Latifi and Blagoy Ivanov, and now he's earned his first finish in almost two years.
If current champion Stipe Miocic wins his scheduled trilogy bout against Cormier next weekend at UFC 252, he'll likely go on to fight Francis Ngannou in a rematch. Still, Lewis could get a No. 1 contender bout against Curtis Blaydes. There aren't too many other heavyweight contenders waiting in line - it's Ngannou, Blaydes, Lewis, and then everyone else.
But if Cormier wins and retires as planned, the division would be left wide open - so much so that Lewis could potentially fight for the vacant title without getting another win. It's possible the UFC would just book Miocic-Ngannou 2 to crown the new champion, in which case Blaydes-Lewis could still happen for the next title shot. But it would be good news for Lewis if Miocic can't fight for the vacant belt, or if the UFC decides against that route.
Additionally, the promotion may not want to hold a third Ngannou-Blaydes bout just yet despite them being ranked No. 2 and 3 in the division, respectively, as Ngannou already holds two wins over Blaydes. That could mean Ngannou meets Lewis in a rematch for the vacant title. And while their 2018 fight was a snoozer, a second clash would surely be more entertaining.
Weidman has fallen off a cliff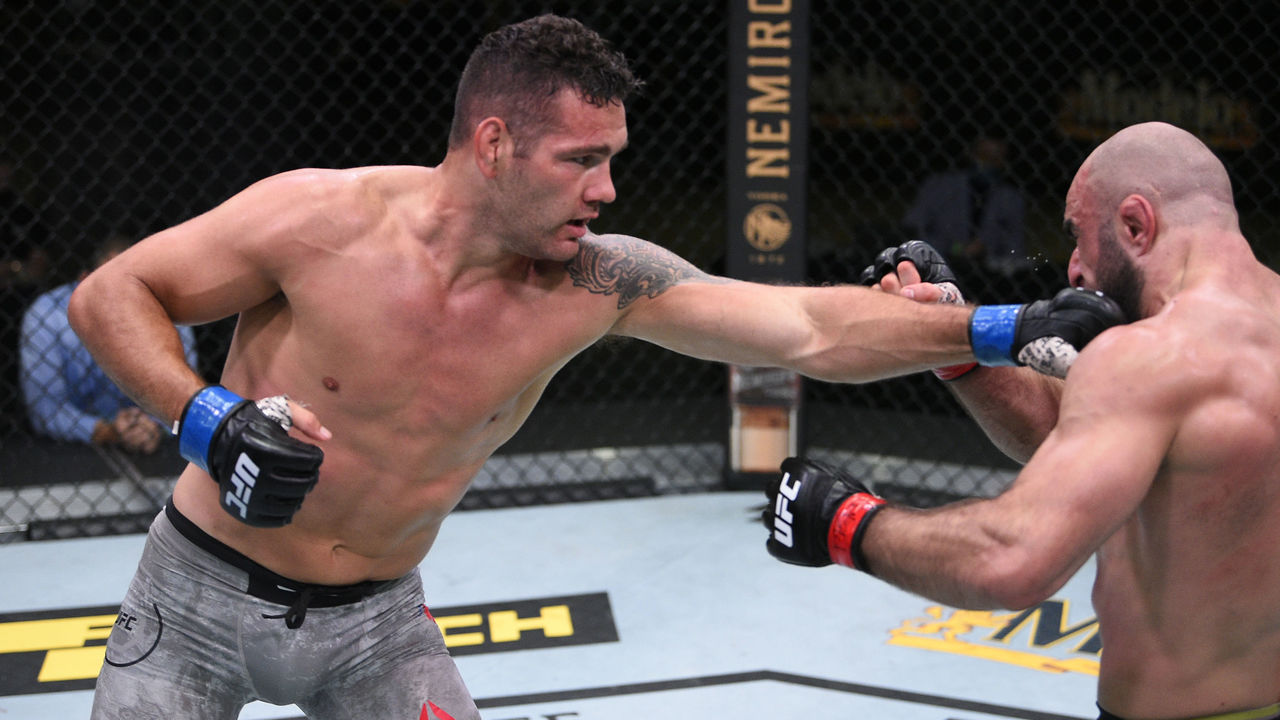 It was important that former middleweight champion Chris Weidman returned to the winning column in the evening's co-main event against Omari Akhmedov. But Weidman's unanimous-decision victory wasn't the most impressive performance, and it's obvious that he's far from the same guy who held the belt from 2013-15.
Weidman won the first round and was especially dominant in the final frame, using his wrestling to smother Akhmedov, who's not considered an elite contender. However, Akhmedov got in some big shots in the second frame and tired Weidman out.
Weidman deserves credit for being able to take over in the third round to secure the judges' nod, but this fight wouldn't have been remotely competitive if he was the Weidman of old - the man that knocked out Anderson Silva and bested Lyoto Machida on the scorecards. The damage Weidman endured in several knockout losses has obviously taken a toll.
Up until now, Weidman had only been fighting killers, so the Akhmedov bout was a good measuring stick to see where he's really at. The 36-year-old proved that he's not shot, but he also made it clear that he can no longer beat the top contenders at 185 pounds. There's no point throwing "The All-American" in there with guys like Robert Whittaker, Paulo Costa, and Jared Cannonier, because he won't have much of a chance.
Who's this new Dariush?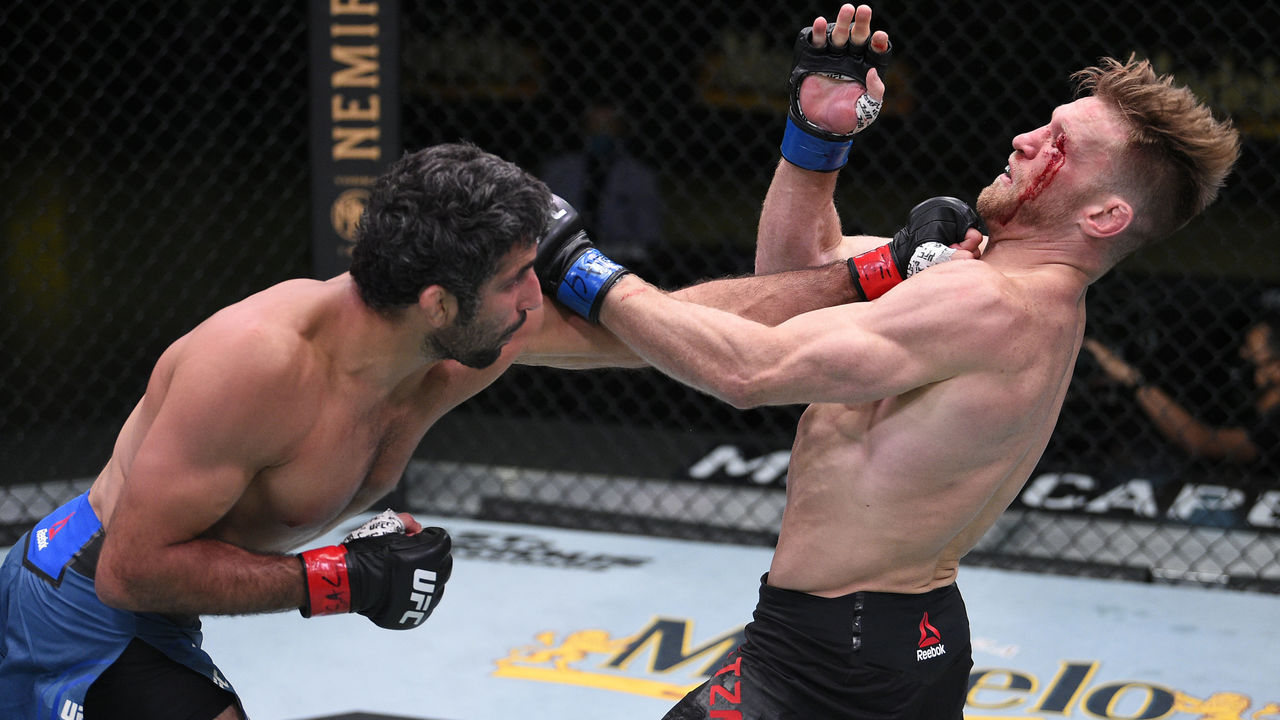 Beneil Dariush seems to be a changed man.
The lightweight contender's style hasn't always captivated a large audience. He's a jiu-jitsu expert, so his wins usually either end in a submission or a gritty decision. Dariush has had many impressive performances in his day, don't get me wrong. But they haven't always had fans eager to see more.
That was until he viciously finished Drakkar Klose in March in what will go down as one of the best exchanges of 2020. Klose stunned Dariush with a couple of hard shots, and instead of looking to get the fight to the mat, Dariush marched forward, swinging wildly and eventually knocking his opponent out cold.
Dariush followed up that epic performance with an even better knockout - yes, somehow he topped it - on Saturday, stopping Scott Holtzman with a spinning backfist in the first round. Grappling wizard or knockout artist - which one is it?!
Going for the big knockouts might not actually be the smartest route for Dariush. He seems to leave himself open at times on the feet, and it may not end well against a better striker; Dariush has been knocked out before. But this new game plan has worked for the 31-year-old so far, so who am I to argue? Plus, these finishes have been a whole lot of fun, so I can't complain. There definitely seems to be a lot more buzz around Dariush than at the beginning of 2020.