Cody Garbrandt is set to move down to the flyweight division and take on champion Deiveson Figueiredo at UFC 255 on Nov. 21.
A few flyweight contenders were waiting to get the first crack at Figueiredo, who won the vacant belt in July. But instead, a former bantamweight champion who's never competed in the division will jump the line.
Here, theScore examines the Figueiredo versus Garbrandt booking and whether this was the right decision.
Biggest fight UFC can put together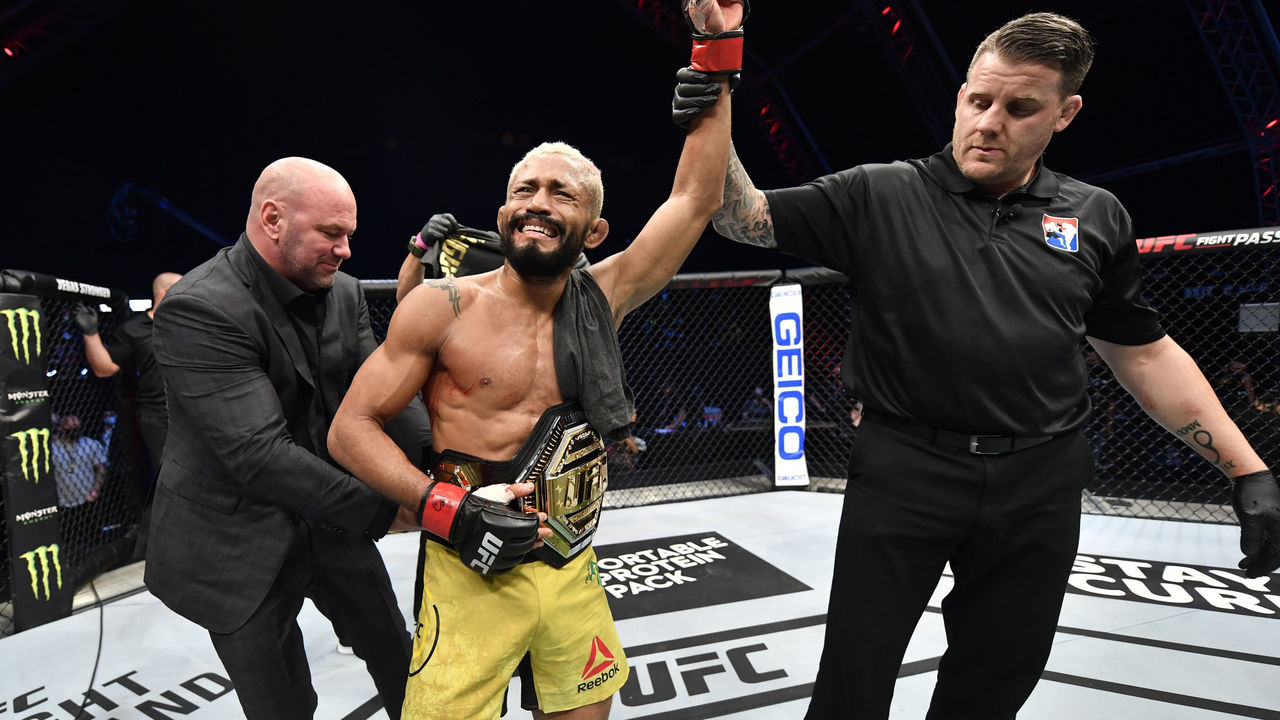 Figueiredo-Garbrandt was the flyweight title bout that would generate the most fan interest.
Garbrandt is a much bigger name than the top flyweight contenders, including Brandon Moreno, Alex Perez, and Askar Askarov. "No Love" is a former 135-pound titleholder and someone the UFC has looked to market in the past; he could've been a star if he hadn't gone on a three-fight skid after capturing the bantamweight belt in 2016.
Booking a title fight with Garbrandt as the challenger instantly injects life into the division for the first time in a couple of years. It could be huge for the future of 125 pounds if the Team Alpha Male product walks away with the belt and goes on to defend it.
This is also probably the most intriguing matchup. Though Garbrandt's willingness to brawl has led to three knockout losses in his past four bouts, he remains an elite fighter when he's at his best. He proved that in June against longtime contender Raphael Assuncao, whom he brutally knocked out at UFC 250. Garbrandt's also coming down from 135 pounds and is used to fighting bigger men than Figueiredo. That could end up being a problem for the Brazilian titleholder.
Still a risk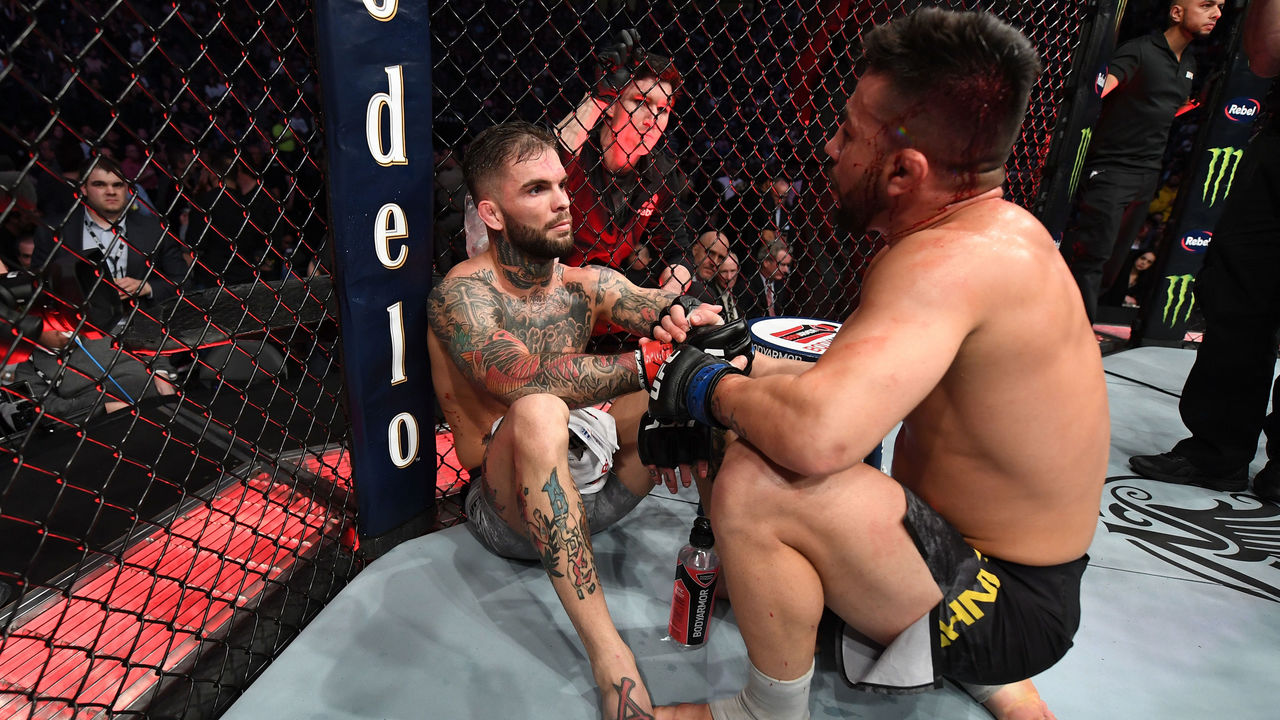 There's a downside to Figueiredo-Garbrandt, even though it may seem like a perfect fight. Yes, it probably will do better pay-per-view numbers than a different flyweight title bout, but what if Garbrandt loses? He's someone the UFC wants to win, and throwing him in the Octagon with one of the most powerful flyweights - who's also dangerous on the ground - may not end well.
Garbrandt still has a chance to turn his career around and reach his full potential. The win over Assuncao was important for Garbrandt to stay relevant, and his fight IQ in that clash seemed improved. If he wins a few more bouts, and especially if he becomes a UFC champion again, his star could still shine.
But a few more losses - especially brutal ones - would be detrimental to Garbrandt's career. If he loses to Figueiredo and goes on another skid, it would be tough for him to get close to the top again, even at the age of 29. Eventually, fans will give up on you - or forget about you - if you keep losing fights. This title bout may not help the ex-champ's career in the long run.
Not fair to the flyweights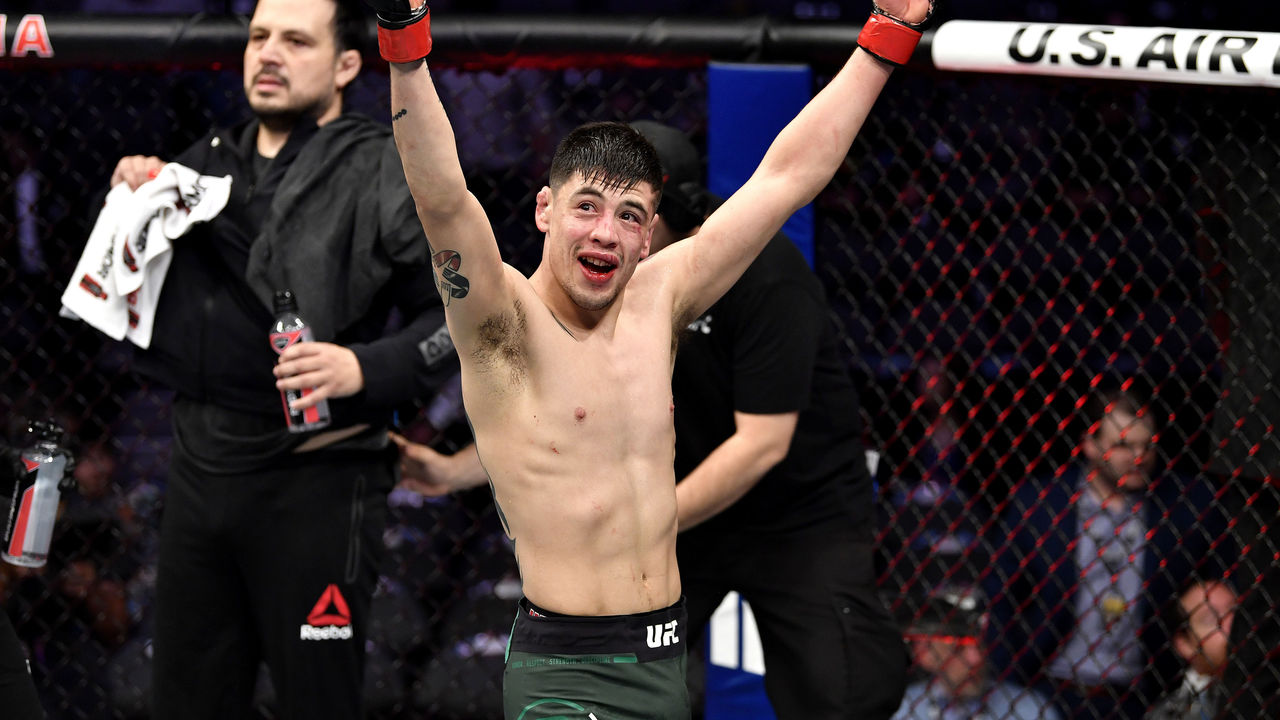 Garbrandt is a bigger name than the aforementioned flyweights and he's possibly the toughest test for Figueiredo, but that doesn't mean he deserves a title shot.
After all, Garbrandt has never competed in the flyweight division. There's no way this is fair to Moreno, Perez, Askarov, and every other UFC flyweight because this may just hold up the division.
This isn't as egregious as, say, Jose Aldo competing in a vacant bantamweight title fight earlier this summer. Aldo was 0-1 in the division and jumped over someone else - Aljamain Sterling - who clearly deserved a shot. In this case, there's no clear-cut No. 1 contender. Moreno, Perez, and Askarov could've all gotten the title shot, but they didn't do more than enough to earn it.
Still, one of them definitely deserved to be next in line. They've been winning fights and working their way up to that opportunity, only for someone who has a 0-0 flyweight record to jump the line.
At the end of the day, the UFC has to have merit determine who gets a title shot if it ever wants to be considered a real sport. Those opportunities can't be based on a fighter's popularity and who will make the promotion the most money. Until things change, many people won't take the UFC seriously.