Heavyweight contenders Derrick Lewis and Aleksei Oleinik will meet Saturday in the UFC Fight Night headliner at the UFC Apex in Las Vegas.
Here are three key questions heading into the event.
How will Lewis-Oleinik play out?
This may seem like an obvious question. After all, we wonder how every fight will play out, right?
But this weekend's main event is different. The clash of styles between Lewis and Oleinik - and the uncertainty surrounding the outcome of that clash - is truly the biggest talking point heading in.
Lewis, 35, is one of the promotion's most powerful heavyweights, with 10 of his 14 UFC wins ending in knockouts. He can finish anyone, and he certainly can earn knockout No. 11 against the 43-year-old Oleinik, who's been stopped in the stand-up department before.
Oleinik, on the other hand, is a grappling specialist. "The Boa Constrictor" has 59 victories as a professional, 48 of which are submissions. Oleinik's style is rather unorthodox, and he's more dangerous than he may look. It wouldn't be all that surprising if he caught Lewis with a choke on the ground.
If I had to pick a betting favorite, I'd probably go with Lewis; he's younger and has a strength advantage. That could help in defending Oleinik's submission attempts if the fight gets to the ground. Lewis is indeed a 2-1 favorite, but this bout should really be closer to a pick 'em. Lewis has a clear advantage on the feet, while Oleinik has a distinct edge on the mat. Each fighter's strength is his opponent's weakness.
The outcome of this fight all depends on where it takes place. If Lewis keeps it standing - either because he's able to defend Oleinik's takedowns or because Oleinik simply doesn't attempt enough of them - he will win. If Oleinik gets it to the mat and smothers Lewis, he should be able to secure the victory. But which scenario will it be? Your guess is as good as mine.
Does Weidman have anything left in the tank?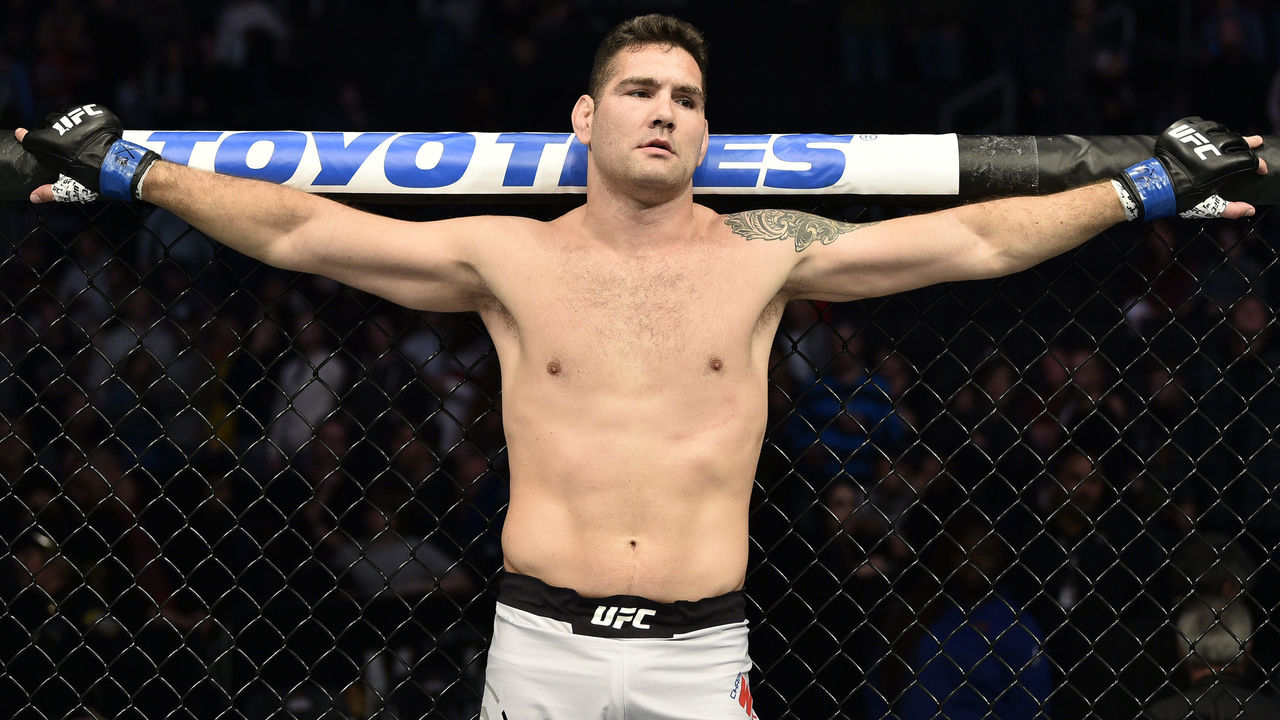 We'll know the answer to this question come Saturday night.
Former UFC middleweight champion Chris Weidman is scheduled to meet Omari Akhmedov in the co-main event. Weidman hasn't won a fight in over three years and he's 1-5 in his last six contests. He's faced only elite competition, though, including Dominick Reyes, Yoel Romero, and Ronaldo Souza.
Akhmedov represents a significant step down for Weidman - which is exactly what the native of New York needs at this point in his career. "Wolverine" is tough and enters Saturday on a six-fight unbeaten streak, but he's not considered an elite middleweight - at least not yet.
A Weidman win would prove he's not totally done. It also would show that the 36-year-old probably should've been fighting lesser competition far sooner, giving him a chance to rebuild his career instead of dropping several bouts in a row. But even if he's victorious Saturday, Weidman will probably need to beat someone slightly more established than Akhmedov before he can become a contender again at 185 pounds.
If Weidman loses, that will be all the indication you need to know he has nothing left.
What else should viewers watch for?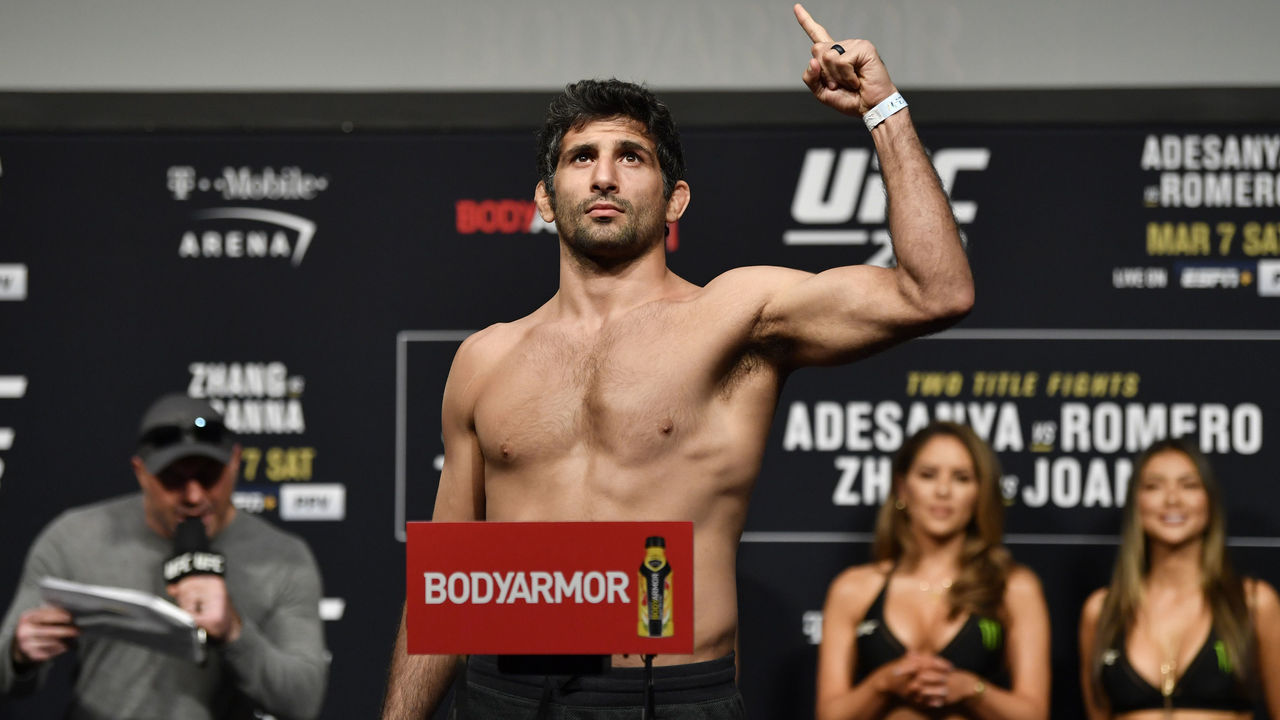 Fans should pay attention to the main-card opener between Beneil Dariush and Scott Holtzman.
The bout will feature a pair of well-rounded lightweights, each one riding a fair amount of momentum. Dariush has won four straight fights after a rough patch in 2017 and 2018, three of them by stoppage. The 31-year-old is coming off an epic knockout win over Drakkar Klose at UFC 248 in March.
Holtzman, meanwhile, is 5-1 in his past six outings after going 2-2 to start his Octagon career. He's coming off a grueling decision win over veteran Jim Miller. It's taken him five years since joining the UFC, but "Hot Sauce" is now someone to watch at 155 pounds.
Dariush currently sits No. 14 in the weight class while Holtzman is unranked - a testament to the stacked nature of this division. Not everyone can be a contender, and this bout will decide who might be worthy of a chance to make a run to the top.