Middleweights Derek Brunson and Edmen Shahbazyan will meet in Saturday's UFC Fight Night headliner at the UFC Apex in Las Vegas.
Here are three key questions heading into the event.
What will Shahbazyan's path look like if he wins?
It'll be tough to deny Shahbazyan as a contender if he beats Brunson. He's already 4-0 in the Octagon, and a trio of first-round finishes have fans going crazy over the Ronda Rousey protege.
Shahbazyan won't quite enter the title picture with a victory this weekend, as he's ranked No. 9 at middleweight and Brunson is just above him at No. 8. Jared Cannonier and Jack Hermansson deserve title shots before either fighter, but Shahbazyan would definitely join the list of top contenders with a victory.
Brunson has lost to only the best of the best, including current champion Israel Adesanya, former champs Robert Whittaker and Anderson Silva, title challenger Yoel Romero, and longtime contender Ronaldo Souza. He's beaten everyone else, and if Shahbazyan gets past him, that'd be a good indication that he's shaping up to be a star.
The problem is he's still just 22 years old, so the UFC will have some tough decisions to make after this fight. Shahbazyan is years away from his physical prime and bound to get better. So, even if he "deserves" a No. 1 contender fight should he beat Brunson, it may be better for the promotion to move the prospect along a bit slower.
On one hand, you want to capitalize on what you have - a young fighter who appears to be on a collision course with Adesanya. But, on the other, a bout with the likes of Cannonier or Hermansson could prove too much for Shahbazyan at this point in his career. If the UFC's not careful, his potential could be crushed.
Should Calderwood have agreed to fight Maia?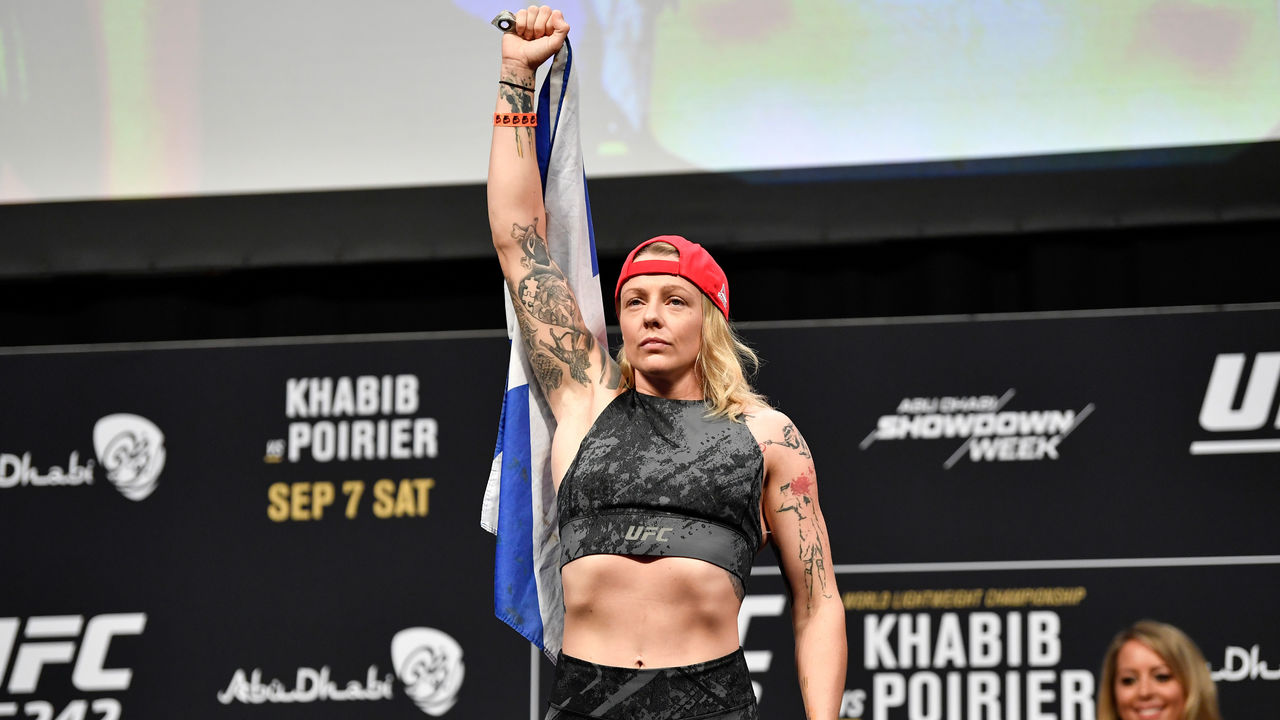 Joanne Calderwood is scheduled to co-headline Saturday's event against Jennifer Maia in a women's flyweight bout - and taking this matchup was a mistake.
Calderwood was set to meet Valentina Shevchenko for the belt in June, only for the champion to pull out of the contest due to an injury. Shevchenko recently told theScore she initially wanted to return in August but later realized she wouldn't be able to until the end of 2020. Calderwood - ranked No. 3 in the division - didn't want to wait, so she took the fight against No. 6 Maia instead.
You can't really blame her for making that decision, which easily could've come down to the fact that she needs to make a living. "JoJo" hasn't stepped into the Octagon since September, which means she hasn't earned a paycheck in almost a year. Perhaps Calderwood felt as though she had no choice, and the harsh reality of this sport is she wouldn't be alone in that regard.
Still, it likely would've been in her best interest to sit out a bit longer and get that deserved shot at Shevchenko. Crazy things happen in MMA, and though Maia is the underdog for this weekend's bout, she could win it. That'd be a big setback for Calderwood, and who knows when she'd get another title fight.
What else is there to watch?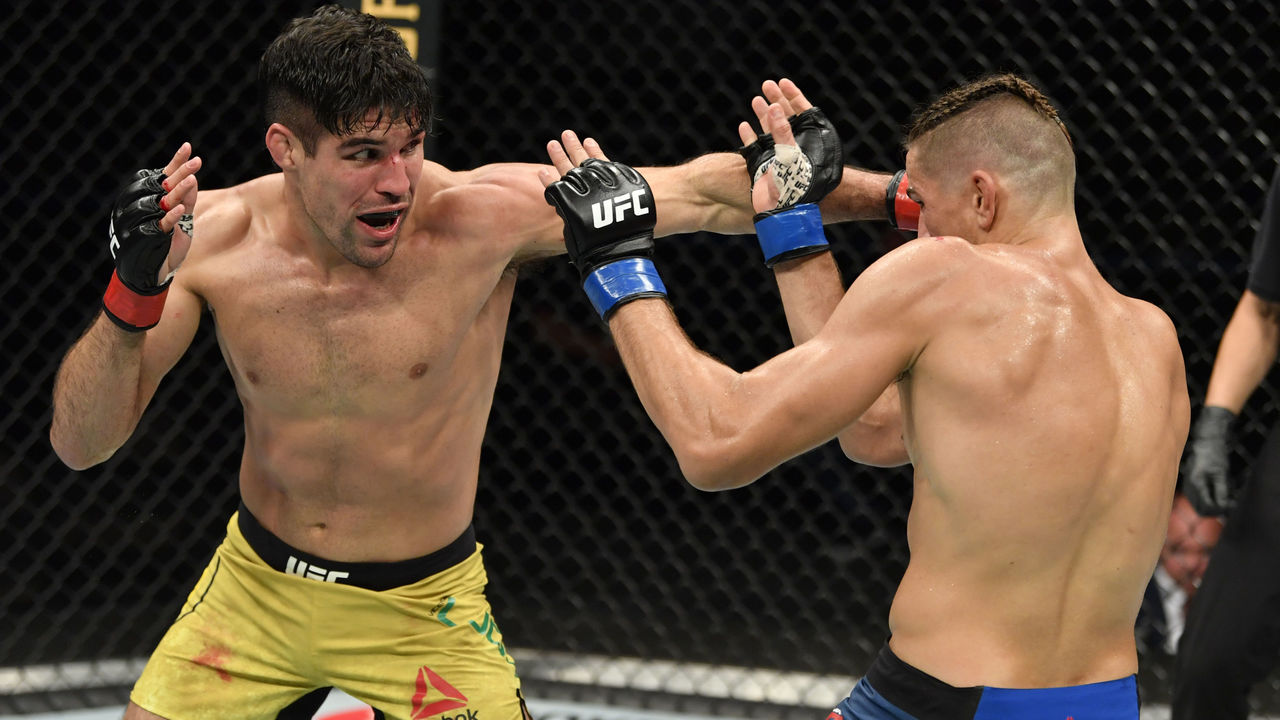 Fans should look forward to a welterweight tilt between Vicente Luque and Randy Brown.
Luque is one of the most exciting fighters in the promotion. His nickname, "The Silent Assassin," suits him well. He doesn't talk trash and has quietly racked up seven victories in eight fights. More importantly, six of those wins were finishes, and the other was Fight of the Night. Luque simply isn't involved in boring contests.
Brown, meanwhile, picked up a pair of impressive TKO wins after an inconsistent run during his first few years with the UFC, when he registered a 4-3 record from 2016 to 2018. It took longer than expected, but he's become someone to watch at 170 pounds.
This will be a war. If the No. 12-ranked Luque extends his winning streak to two, he deserves a shot at another top contender. If Brown pulls off the upset, a new face will be in the mix in the division.