Kamaru Usman retained the welterweight title via unanimous decision over Jorge Masvidal in the UFC 251 main event Saturday night at Flash Forum in Abu Dhabi, United Arab Emirates.
In the co-headliner, featherweight champion Alexander Volkanovski edged out former titleholder Max Holloway in a rematch. Also on the card, Petr Yan captured the vacant bantamweight title with a fifth-round TKO of Jose Aldo.
Below are four takeaways from the event.
Usman will be around for a long time
If you're not a fan of Usman's fighting style, you better at least get used to it, because he's not going anywhere.
"The Nigerian Nightmare" showed again that he's clearly the best welterweight on the planet - and if he keeps this up, he'll soon enter the all-time great conversation.
Usman entered the UFC as a wrestler, but his striking has evolved throughout his five-year tenure, and he's now one of the most well-rounded athletes in the sport. The 33-year-old is a force, no matter his opponent: he beats fellow wrestlers like Colby Covington on his feet, and he beats strikers like Masvidal on the ground.
While Saturday's main event wasn't Usman's most crowd-pleasing performance, he did what he had to do, and that's important. It shows that Usman recognizes his most viable path to victory - he won't get sucked into a brawl against a dangerous striker, for example.
That fight IQ will take Usman a long way, and right now, it doesn't seem like anyone can stop him.
Holloway not done yet, but what now?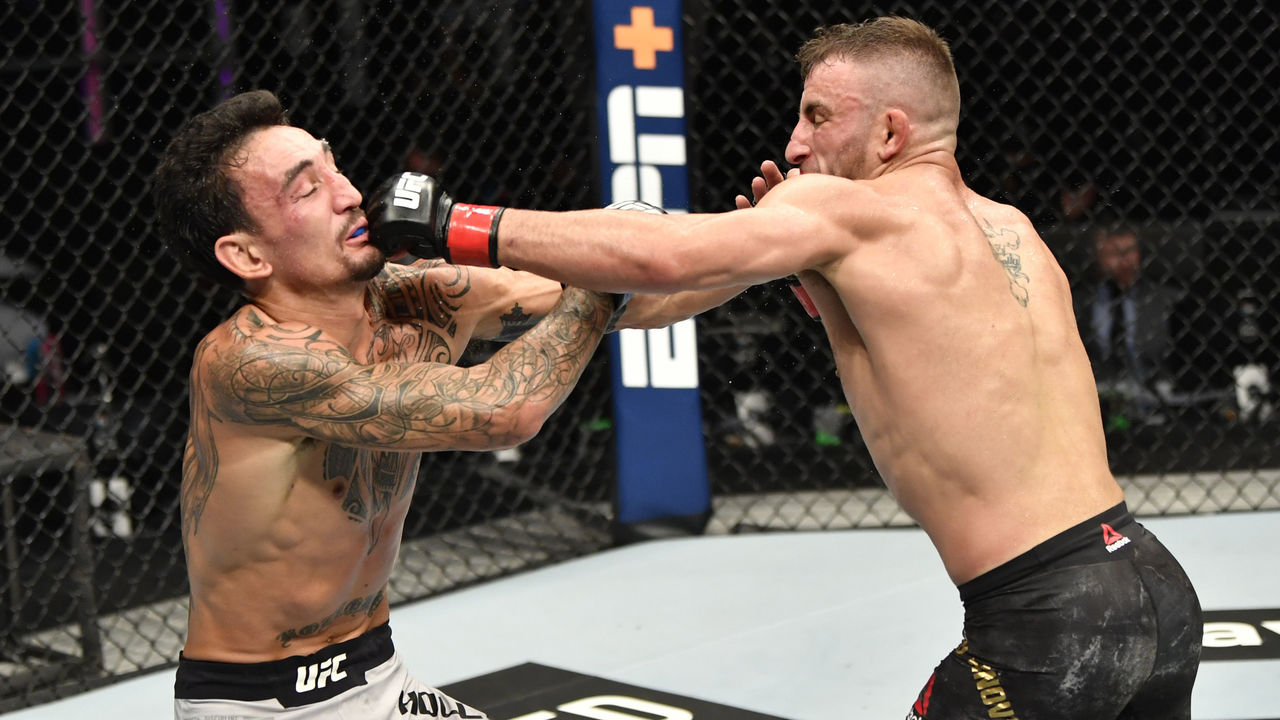 With his future in mind, this was about as good a loss as Holloway could take in a rematch with Volkanovski.
Eighteen of 27 media members scored the featherweight title bout for Holloway, so while it wasn't a landslide, there was definitely an argument to be made for the former champion.
Holloway showed in another five rounds against the Australian that he's far from done. "Blessed" looked incredible in the first 10 minutes, and he kept the last three frames very competitive. It was a much different fight than the first, which Volkanovski won via unanimous decision last December.
In defeat, Holloway proved some doubters wrong, and I'm admittedly one of them. I didn't think he'd be able to make the necessary adjustments to come close to beating Volkanovski, but he almost took back the belt. Holloway's clearly the second-best featherweight in the UFC and a third fight against Volkanovski would be a toss-up.
Unfortunately for the 28-year-old, this still puts him in an odd situation. Holloway's now lost twice to the current champion in his division, and even though the rematch was close, he's unlikely to get another title shot, at least not in the short term. While this outcome is much better than if Holloway again lost in decisive fashion, a move to lightweight may still be his best bet if he wants another crack at UFC gold in the foreseeable future.
Yan-Aldo just the appetizer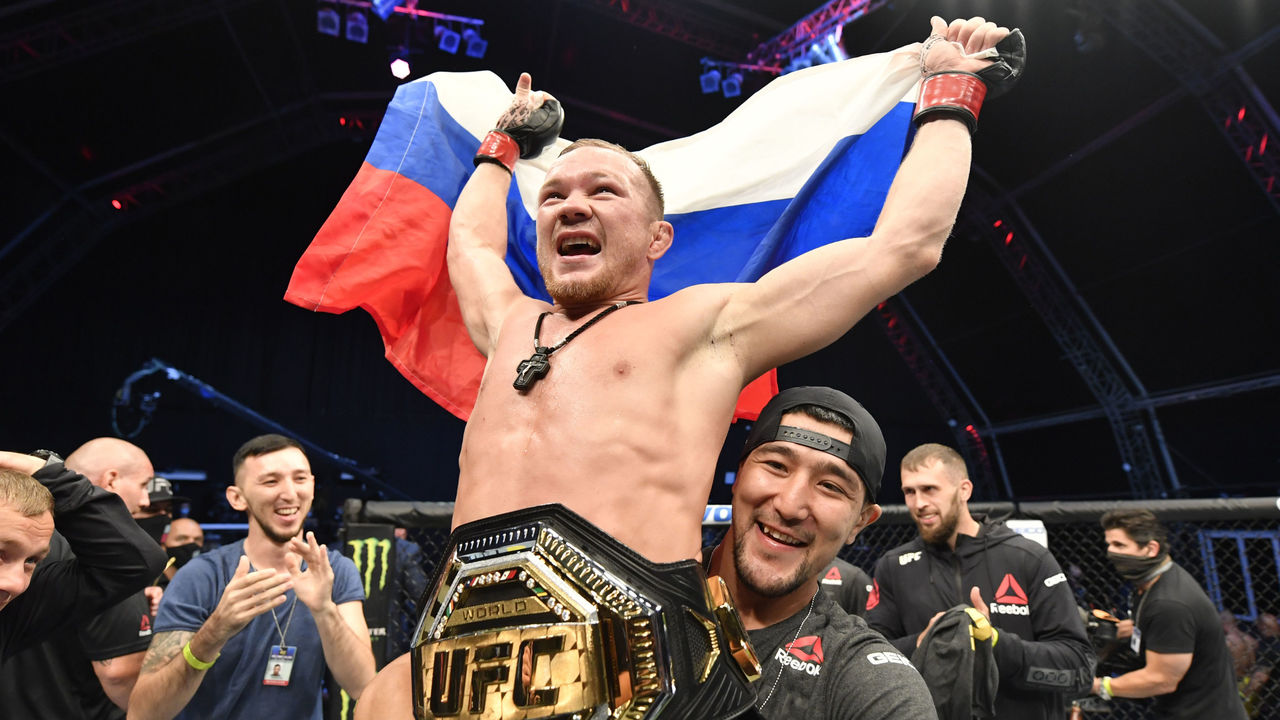 Yan's the new bantamweight champion, but he'll have to get past top contender Aljamain Sterling to truly prove himself.
Let's be honest: Aldo shouldn't have had a title shot in the first place. The Brazilian competed in the division only once before, losing a split decision to Marlon Moraes last year.
Yan-Aldo wasn't the top two 135-pound fighters in the UFC going at it. This was Yan adding a big name in Aldo - a former featherweight champ and one of the best of all time - to his resume.
And that's fine, that's not taking anything away from Yan, who's been a rising star in the division ever since his debut in 2018. The Russian absolutely deserved the opportunity to fight for the belt, and is a deserving UFC champion.
But Sterling's won five straight bouts, most recently making a statement against Cory Sandhagen at UFC 250 in June. He should've been in Aldo's spot, and now he's waiting in the wings. "Funk Master" is the man Yan will have to beat to truly be considered the undisputed bantamweight king.
VanZant's time in UFC likely over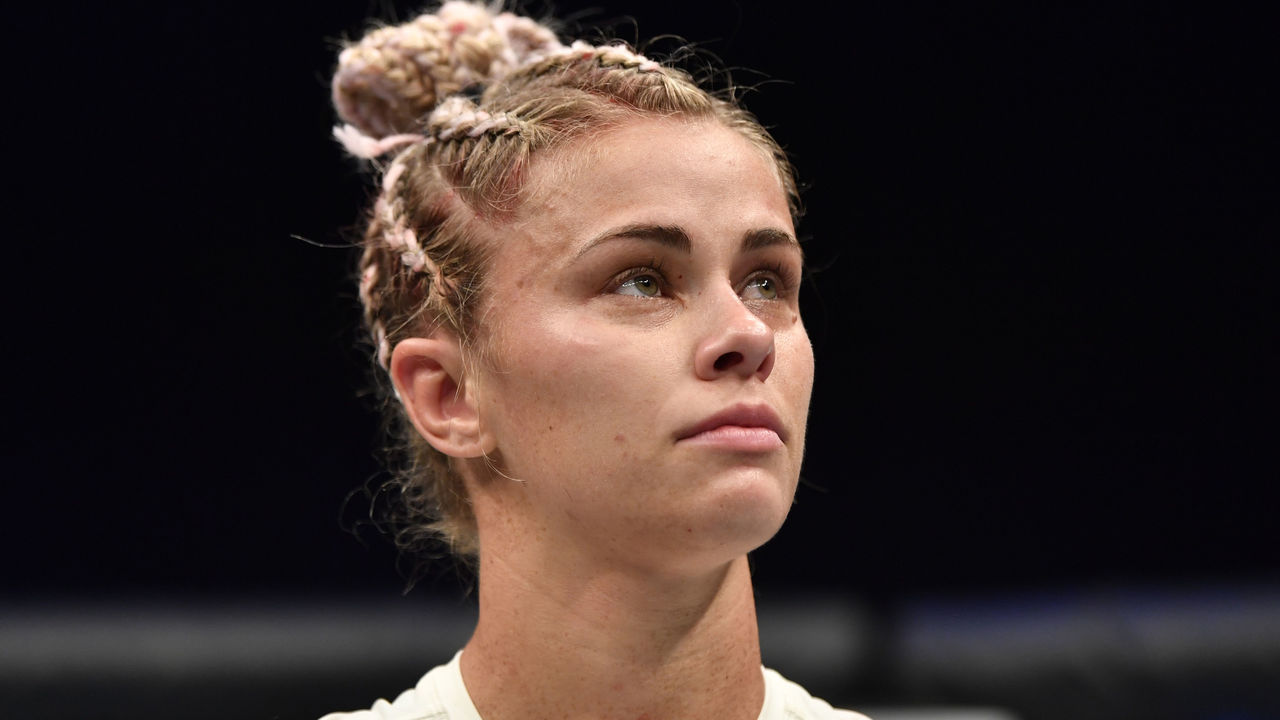 It was well documented ahead of UFC 251 that women's flyweight Paige VanZant, once a top prospect and potential future star, would be fighting out her current contract in her bout against Amanda Ribas.
It's also well known that VanZant hasn't been happy with her pay in the promotion and that she planned to test free agency, win or lose. Finally, it was clear that "12 Gauge" had her work cut out for her against Ribas, a rising contender.
Ribas extended her UFC record to 4-0 with a first-round submission and it was ultimately easy work for the Brazilian; she showed why she was a 7-1 favorite.
UFC president Dana White said after the fight that VanZant should explore free agency, and he likely wouldn't say that about someone he's eager to re-sign. Based on recent comments from both sides, it doesn't appear VanZant and the UFC will come to terms on a new deal. VanZant rose to popularity a few years ago thanks to a stint on "Dancing With The Stars," but she hasn't quite lived up to expectations in the cage. The UFC's probably ready to move on.
Expect VanZant to sign with Bellator - her husband, Austin Vanderford, competes in that promotion. It seems like a perfect fit, and it wouldn't be surprising to see the 26-year-old fighting for the women's flyweight belt there sooner rather than later.