Ahead of Saturday's UFC 251 in Abu Dhabi, United Arab Emirates, theScore's Nick Baldwin makes his picks for the evening's main-card bouts.
Welterweight championship
Kamaru Usman (16-1)
vs.
Jorge Masvidal (35-13)
Usman stood and traded blows with Colby Covington last December, but he'll take a different approach in his second title defense. Instead, the current champ will return to his wrestling roots to shut down Masvidal's dynamic striking.
While "Gamebred" is an underrated wrestler and grappler himself, he's struggled against those kinds of competitors in the past. Usman is the best of the best in that area, so expect "The Nigerian Nightmare" to hold Masvidal up against the fence and get him to the mat with regularity.
Masvidal would still be a lofty underdog if he had a full camp to prepare for Usman - stepping up on a week's notice will only make matters worse. However, the American Top Team product can knock out anybody if he lands, so Usman will play this one safe and grind out a win.
THE PICK: Usman, unanimous decision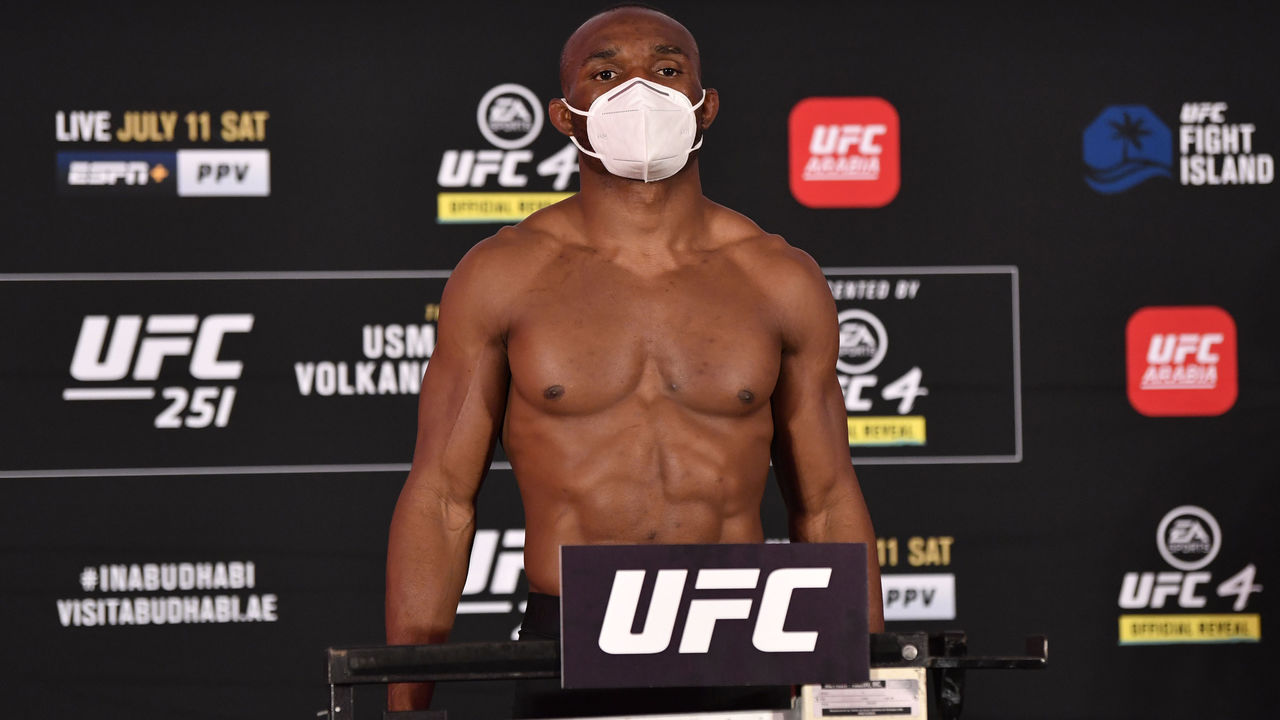 Featherweight championship
Alexander Volkanovski (21-1)
vs.
Max Holloway (21-5)
Volkanovski put on a striking clinic when he challenged Holloway for the featherweight belt last December. The Australian shut down Holloway's stand-up game - the Hawaiian's best weapon - and picked him apart with leg kicks, earning a unanimous decision victory.
That was only seven months ago, so it's difficult to say whether either fighter will make any significant adjustments. I have to base my pick off the first bout, though, and I didn't see anything during those 25 minutes that makes me believe Holloway can take back the crown.
Expect Volkanovski to take a similar approach in Saturday's clash by chewing up Holloway's leg and using defense to avoid the challenger's best shots. It won't be surprising if Holloway makes this one competitive, because he's still one of the division's best, but I can also see Volkanovski dominating more than he did in the first encounter.
THE PICK: Volkanovski, unanimous decision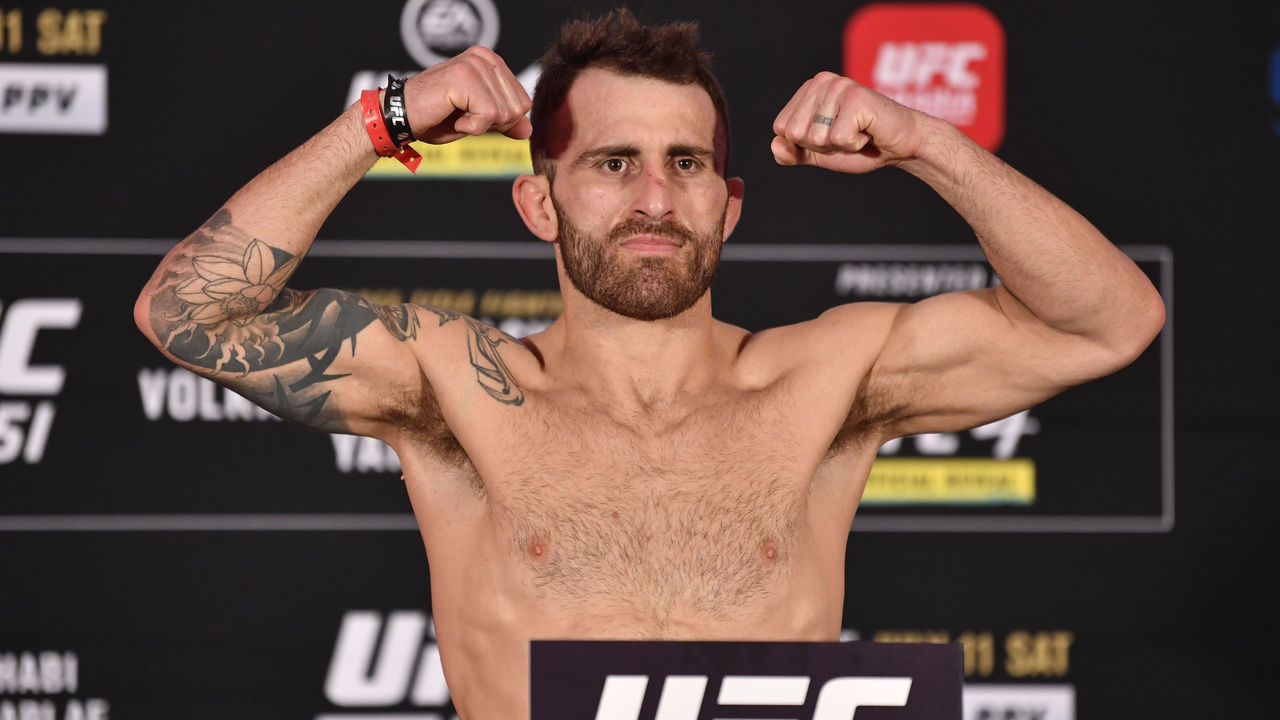 Bantamweight championship
Petr Yan (14-1)
vs.
Jose Aldo (28-6)
Yan has been touted as a future champion for a while, and he'll finally realize that dream Saturday night.
Young and hungry, "No Mercy" is the one with momentum. He's going up against an aging Aldo, who's riding a two-fight skid. Even if you think Aldo is better technically, it's tough to pick him in this spot. Yan uses pressure to overwhelm his opponents, which often leads to a devastating finish, and he'll do just that against Aldo.
The first couple rounds will be close because Yan is a bit of a slow starter and Aldo is the better boxer. The former featherweight champion might be able to squeak out the first round by keeping Yan at his range. He took No. 1 Marlon Moraes to a split decision last year, showing he can hang with elite fighters even with his best days behind him.
But expect Yan to take over as the fight progresses. Aldo had no problem going three rounds in the new weight class against Moraes, but going five against the relentless Yan may be a different story. Yan will begin to punish the Brazilian with strikes in the second half of the fight to either win a lopsided decision or score a late stoppage.
THE PICK: Yan, fifth-round TKO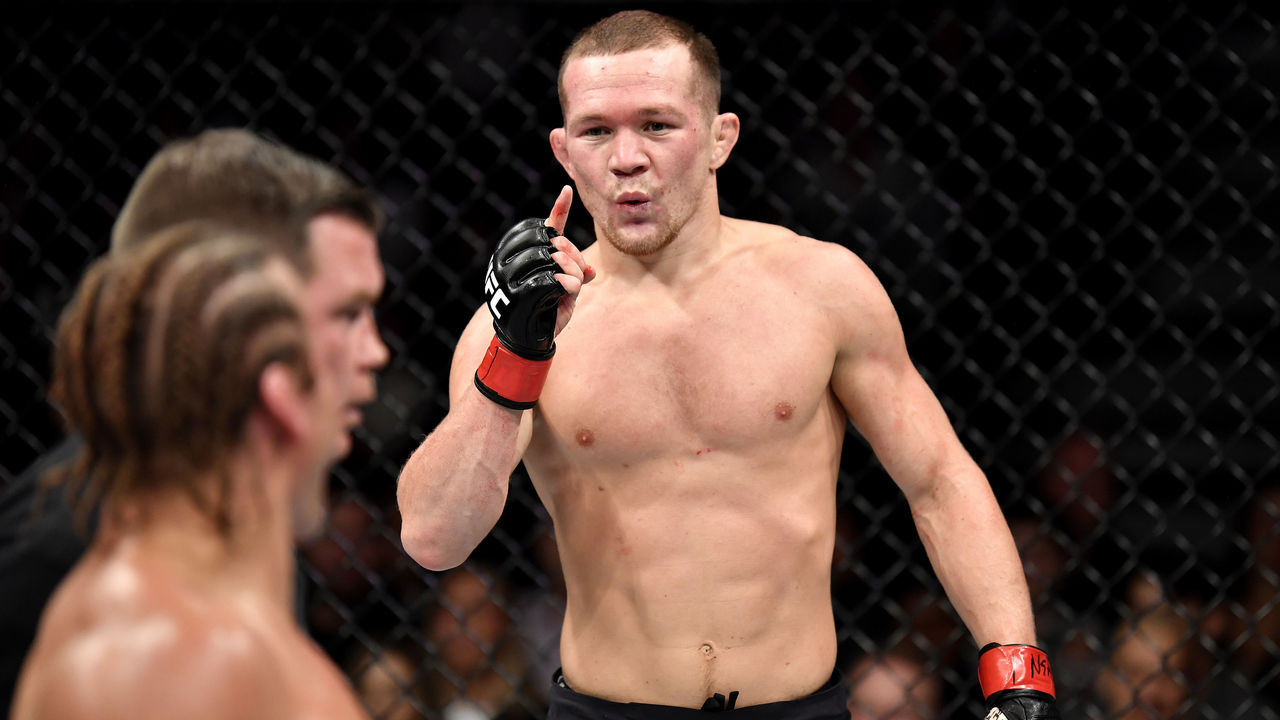 Strawweight bout
Rose Namajunas (8-4)
vs.
Jessica Andrade (20-7)
In a battle of former 115-pound champions, Namajunas will avenge her May 2019 loss to Andrade.
"Thug" boasts a critical three-inch reach advantage over her Brazilian foe. Namajunas will stay on the outside, attacking Andrade with jabs and other punches, and Andrade will struggle to close the distance.
Of course, anything can happen in an MMA bout, and we saw that in Namajunas and Andrade's first match. Namajunas looked good in the first round, but Andrade knocked her out cold in the second by slamming her on her head, ending the fight. I credit Andrade for the victory, but the slam knockout doesn't seem like an easily repeated outcome.
Andrade's best shot is to rush into Namajunas' range and land a huge bomb, but Namajunas is an intelligent fighter. She should be able to stay patient and pepper Andrade for three rounds. Andrade lost that way during her 2017 fight against then-champ Joanna Jedrzejczyk. On paper, Namajunas is the better fighter.
THE PICK: Namajunas, unanimous decision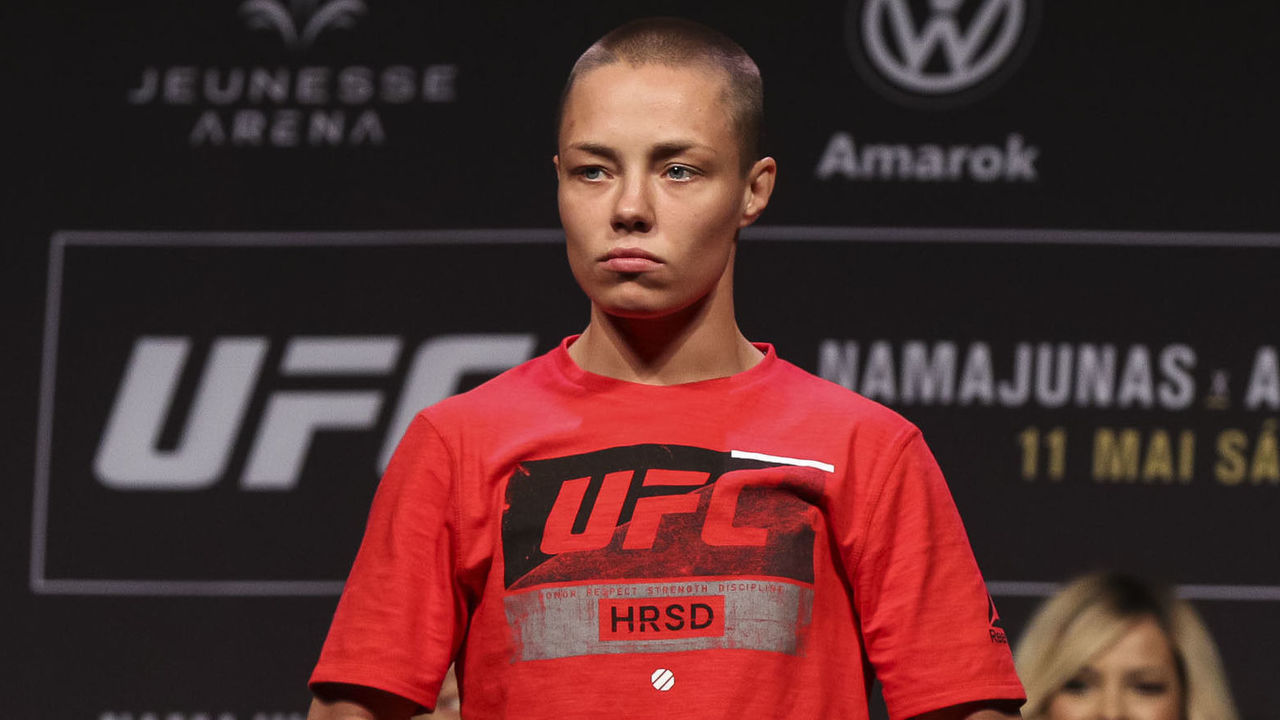 Women's flyweight bout
Amanda Ribas (9-1)
vs.
Paige VanZant (8-4)
There's a reason why Ribas is a 7-1 favorite. The Brazilian is better than VanZant in every area of the game, and I can't envision a way "12 Gauge" walks away with a win other than some sort of freak happening or fluke.
As we saw in her UFC debut last year against Emily Whitmire, Ribas is a slick grappler, but she's also really talented in the striking department. Ribas is only 3-0 in the UFC, but she's already shaping up to be a future contender.
VanZant has moved away from a grappling-heavy, bully style despite it being her most successful approach. Additionally, the 26-year-old hasn't competed since January 2019 and she's only had four fights in nearly four years. That time off, coupled with lingering arm injuries, is not going to help her in this fight. Expect Ribas to dominate VanZant, whether the fight is taking place on the feet or on the ground.
THE PICK: Ribas, second-round submission