UFC 251 will serve as a career-defining event for multiple fighters. Welterweight champion Kamaru Usman is set to meet challenger Jorge Masvidal in the main event, and featherweight title-holder Alexander Volkanovski and former champ Max Holloway will square off for the second time in the co-headliner.
Here's what's at stake for the four stars when they enter the Octagon on July 11 in Abu Dhabi.
Kamaru Usman: A moral victory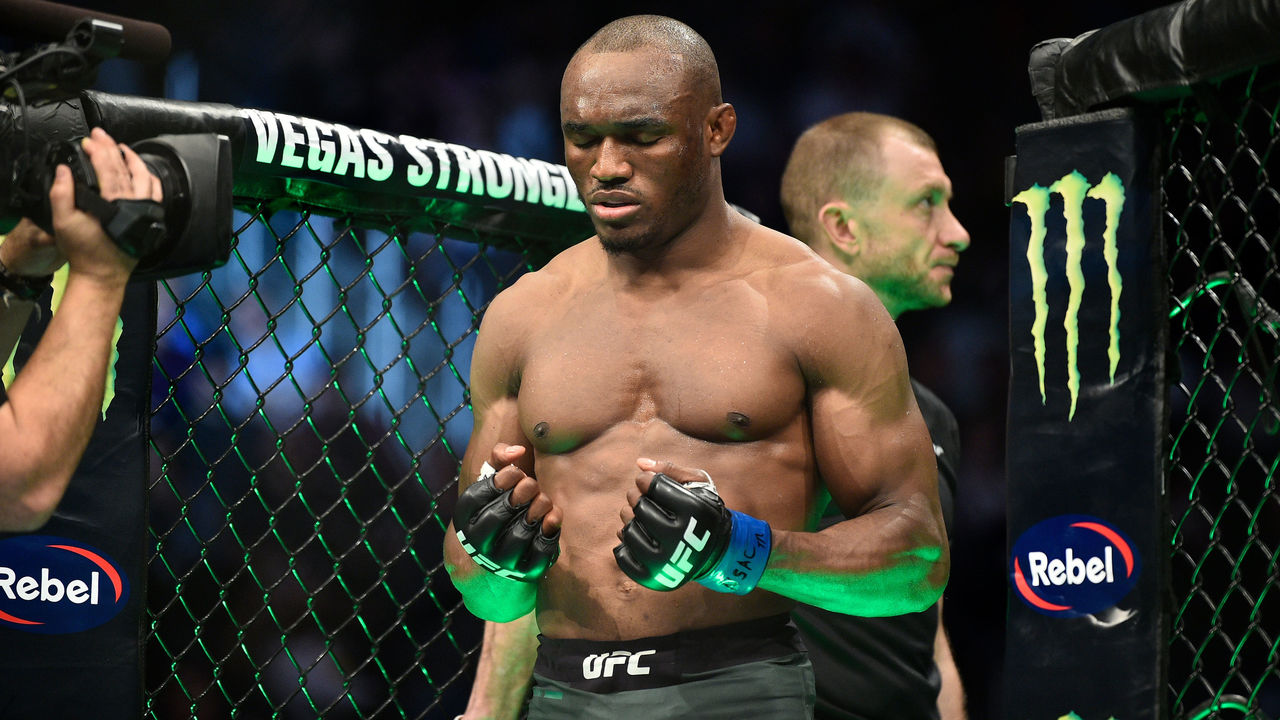 This bout has been officially scheduled for only a few days, but Usman and Masvidal traded barbs over the past several months.
The two were involved in an altercation and nearly came to blows at Super Bowl radio row in January, which is when many mixed martial arts fans knew they needed to see this fight sooner rather than later.
There's so much more than just a win at stake when two fighters don't like each other. Usman-Masvidal is personal, which makes it that much more unfortunate that it comes on short notice. Despite the lack of months-long buildup, it would be an incredibly satisfying moral victory for "The Nigerian Nightmare" if he retains his title Saturday.
Usman would also benefit from a boost in star power should he win, as Masvidal has become somewhat of a mainstream darling. Usman, meanwhile, has struggled for recognition throughout his 16-month title reign.
However, Masvidal has shown he's more than capable of humbling - and humiliating - his opponents. Usman will do his best to avoid becoming the most recent fighter to be "baptized" by the BMF champ.
Jorge Masvidal: Superstardom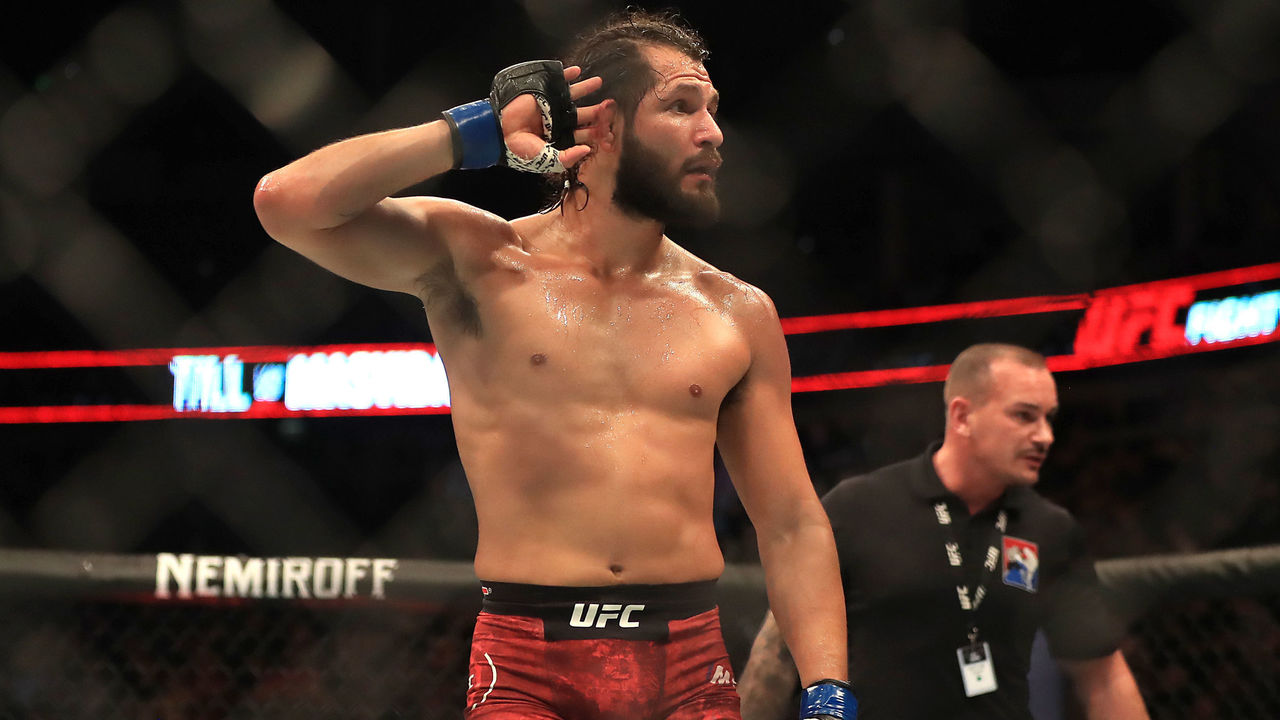 Masvidal is already one of the most popular fighters on the roster, and winning an undisputed title would put him over the top.
After suffering two straight losses in 2017 and spending the following year on the sidelines, "Gamebred" broke through. He put the world on notice with a record-setting knockout of Ben Askren before finishing 2019 with a win over Nate Diaz to capture the BMF belt.
The latter bout headlined a pay-per-view card at Madison Square Garden - a spot generally reserved for megafights - and forced DAZN to delay Canelo Alvarez versus Sergey Kovalev by more than 90 minutes that night for fear of a lack of viewers.
Ultimately, the UFC created an entire belt for Masvidal-Diaz, one of the highest-selling pay-per-views of 2019. That's all you need to know that Masvidal is a star in the making.
A true veteran of the game, Masvidal has logged 48 professional fights since debuting in 2003, when he was still a teenager. The one thing missing from his resume is UFC gold.
Winning the welterweight championship could set up a potential bout with Conor McGregor or a big-money rematch with Diaz, either of which would be among the biggest fights in the promotion's history. Masvidal would be a superstar.
Alexander Volkanovski: Start of his own legacy
One win over Holloway apparently wasn't enough.
Volkanovski earned a unanimous-decision victory over the Hawaiian in late 2019 to capture the featherweight title, but he'll have to beat Holloway a second time to truly start a new chapter in his career.
UFC president Dana White expressed interest in a rematch almost immediately, presumably because Holloway was the champion for more than two years and not because the first fight was overly close.
For now, Holloway is still somewhat attached to Volkanovski's own legacy. It wasn't long ago that he was dominating Brian Ortega and Frankie Edgar in his own title defenses, and some believe he can bounce back and wear the crown again.
If Volkanovski wants to move on and defend his title against other contenders, he needs to leave no doubt that the "Blessed" era is over.
Max Holloway: Relevancy as a contender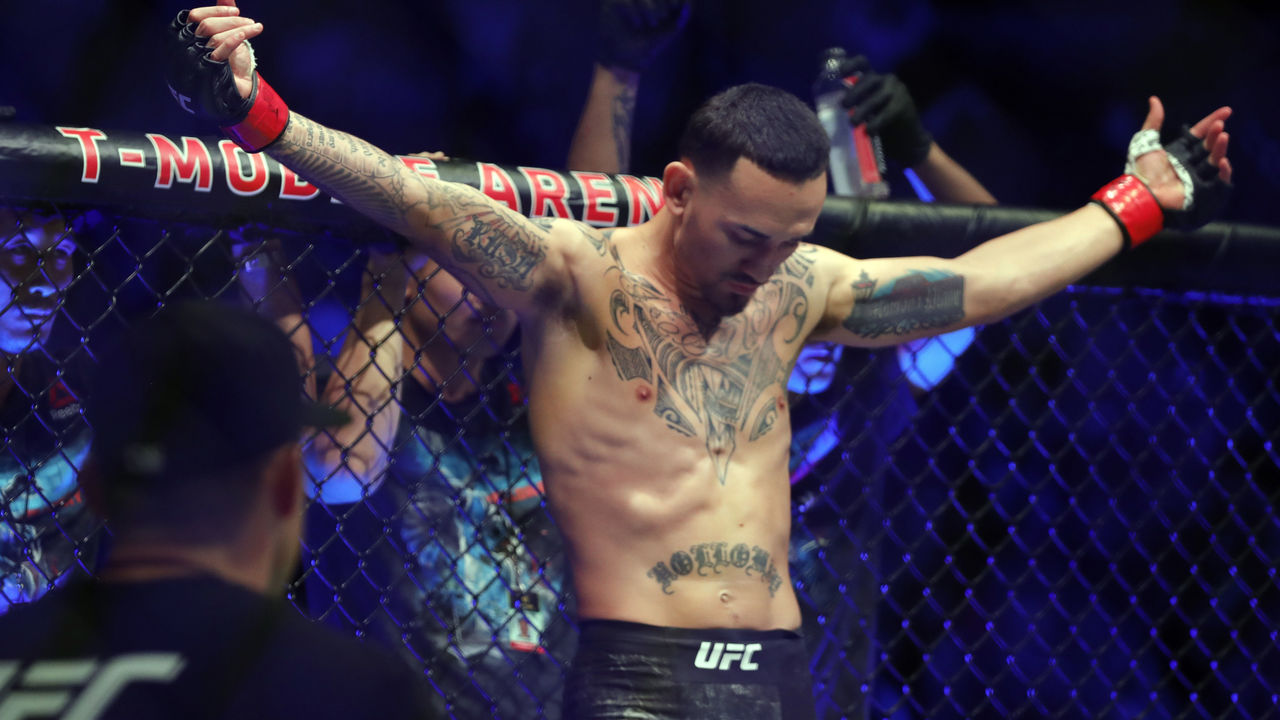 It's a bit weird to think this because Holloway is still only 28 years old, but his days as a featherweight title contender could be over if he loses to Volkanovski again.
That's not to say Holloway wouldn't beat most of the other featherweights in the UFC - he probably would - but two losses against the current champion is never a good situation.
It also doesn't help that there are several contenders waiting in the wings at 145 pounds. Chan Sung Jung, Zabit Magomedsharipov, and Yair Rodriguez are all zeroing in on title shots. If Holloway loses this weekend, he'd have to put together a serious winning streak to get back in the title hunt, and that will take time and be hard to do.
Considering Volkanovski's well-rounded style, he'll be unlikely to lose the belt anytime soon if he records his first title defense Saturday. That means Holloway wouldn't be able to go through someone else in an attempt to get back the strap.
If Holloway wins the rematch, he would prove the doubters wrong and a trilogy bout would be in the cards. But a loss would be a setback that Holloway can't afford.