Kamaru Usman will defend his welterweight title against late replacement Jorge Masvidal in Saturday's UFC 251 main event at Flash Forum in Abu Dhabi, United Arab Emirates.
Here are four key questions heading into the pay-per-view event.
Will short notice be problematic for Masvidal?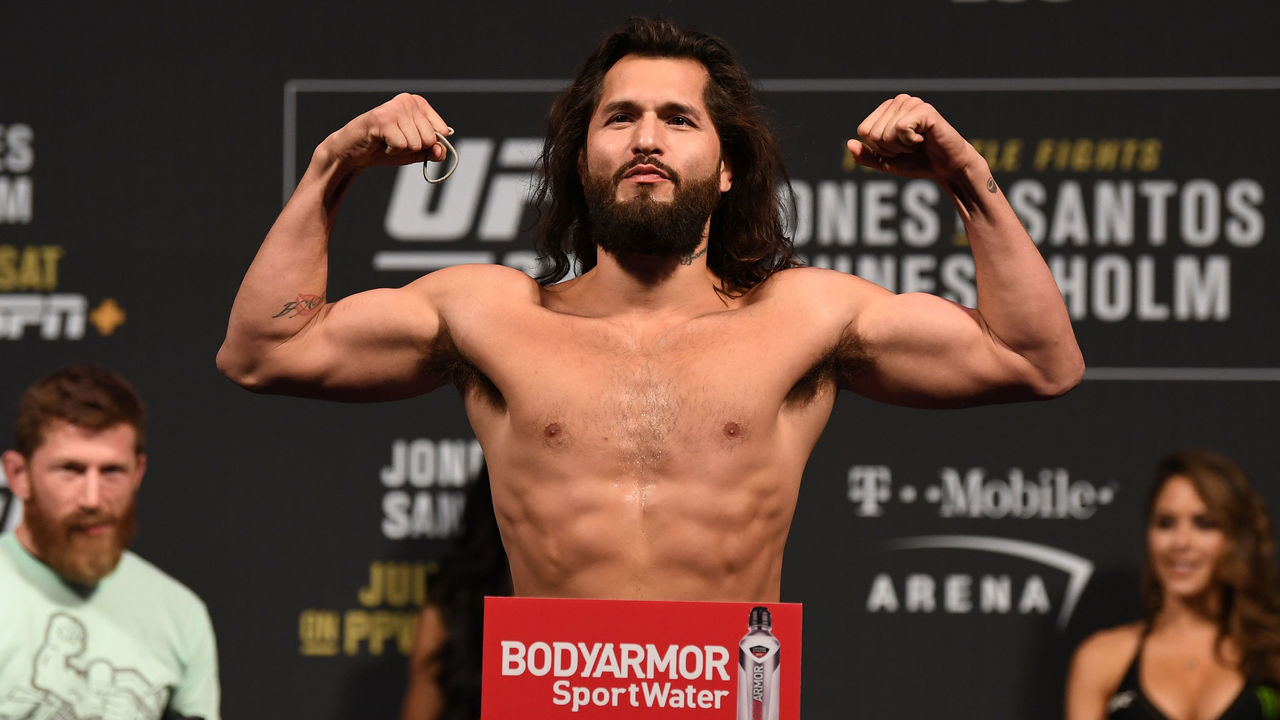 The championship bout between Usman and Masvidal was finalized Sunday after original challenger Gilbert Burns tested positive for the coronavirus late last week.
That could be problematic for "Gamebred," who has officially six days to prepare for one of the toughest bouts of his 17-year career. Usman is ranked No. 6 on the promotion's pound-for-pound list, is undefeated in the Octagon, and is riding a 15-fight winning streak.
According to ESPN's Ariel Helwani, Masvidal was preparing to fight Usman until early June, when negotiations with the UFC fell through. Usman and Masvidal were in talks in January, but the COVID-19 pandemic - and then the failed negotiations - put a halt to those plans.
Even when Burns was pegged as Usman's next challenger, Masvidal kept training, Helwani said - just not quite at the same intensity you would a month out from a five-round fight.
So, it sounds like Masvidal will be in good shape for the fight, but I still can't help but think that the lack of preparation time will be an issue. Usman has been training with the July 11 date in mind, Masvidal has not. The 35-year-old told Helwani on Monday that he weighed 190 pounds - 20 pounds over the welterweight limit for title bouts. We've seen fighters cut more than that in the same period of time, but that doesn't mean Masvidal's cut will be easy.
Stylistically, Usman is a tough matchup for the challenger because of his wrestling, and that'd be the case even if the latter had a full camp. Without one, Masvidal might be biting off more than he can chew.
Who's risking more: Usman or Masvidal?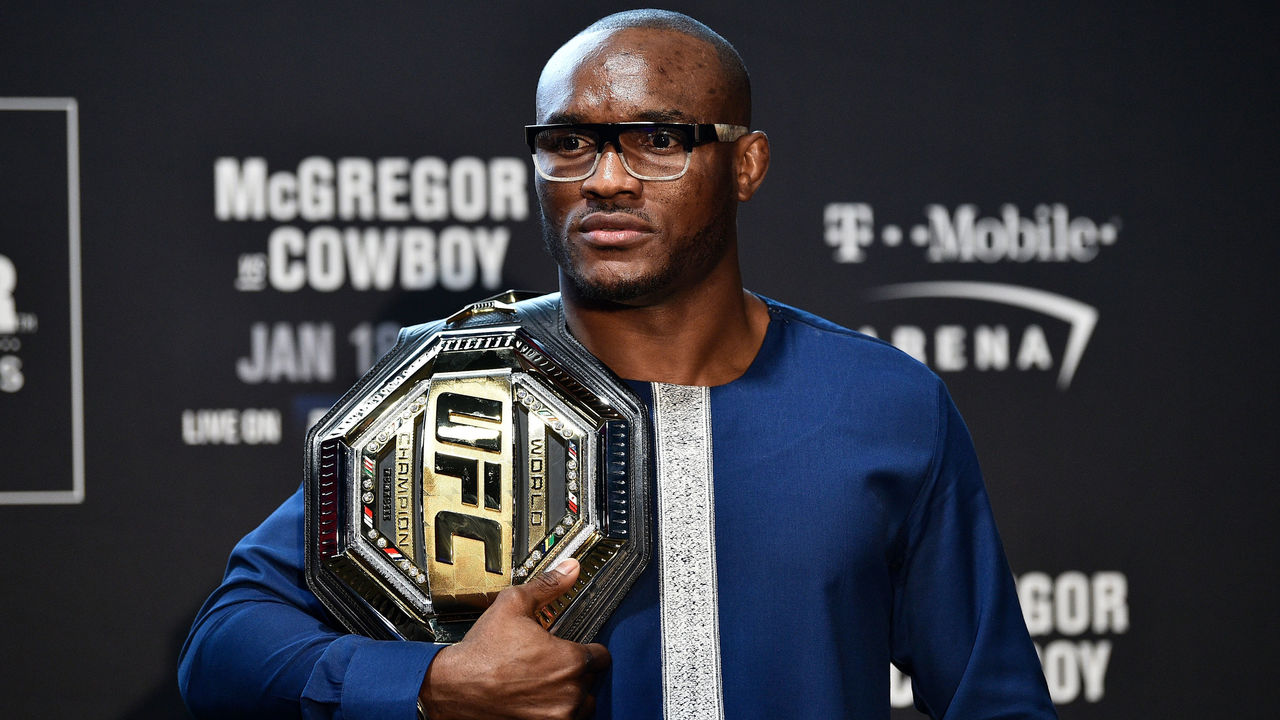 Usman is risking more, but he's in that position because his belt is always on the line.
If anything, there are less risks involved in this fight than there would've been against Burns, who could have given Usman some problems - or at least was a worse matchup than Masvidal on paper. But at the same time, Usman has been getting ready for Burns, and by taking a new opponent on short notice, that's a risk in itself.
On the flip side, usually when a fighter takes a bout on short notice, there's only upside. That's because if they lose, they were already at a disadvantage, and it doesn't end up counting for much.
But for Masvidal, I don't think that's necessarily the case. He became one of the most popular fighters in the promotion last year by taking out Darren Till, Ben Askren, and Nate Diaz, ending his 2019 campaign as the "BMF" champion. If he continues off that momentum with a win over Usman to capture his first real UFC belt, he'll be a star. But if he loses, a considerable amount of that power would go away. It might've been in Masvidal's best interest to wait to fight Usman until he had a full camp to prepare.
Will Volkanovski-Holloway 2 be any different than their first meeting?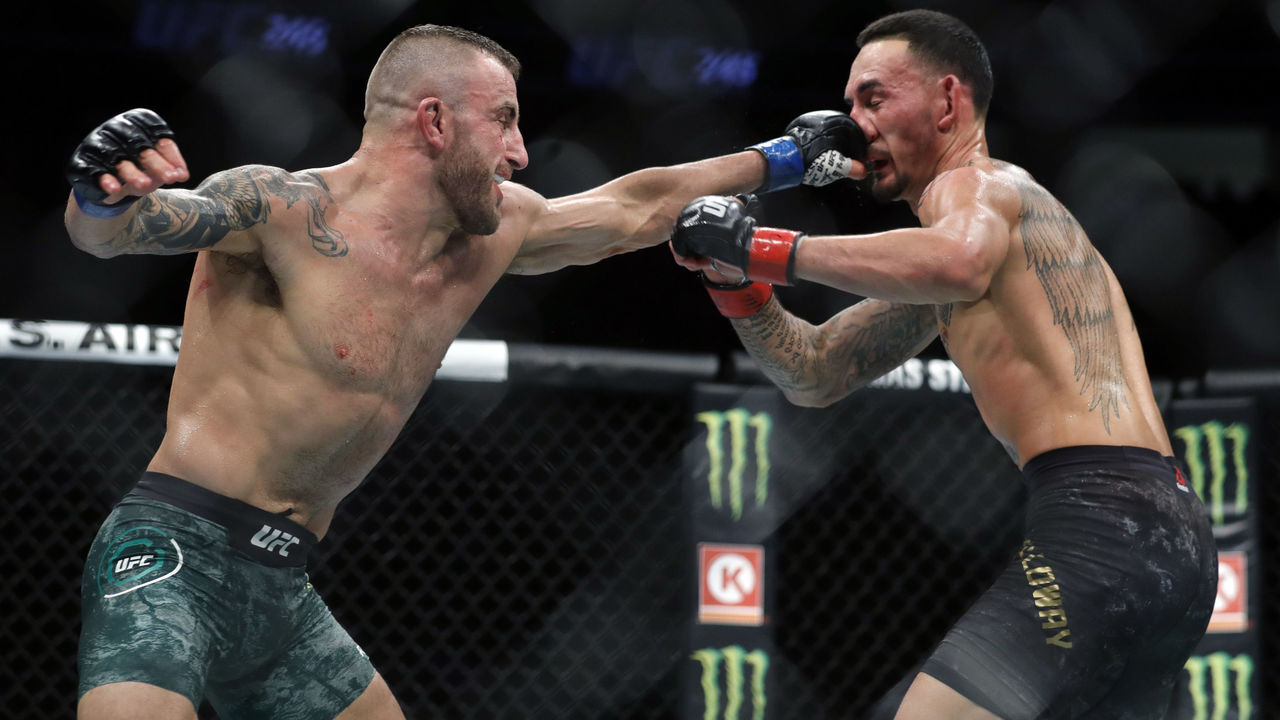 I don't think so. Not drastically, anyway.
No rematch is identical to a first fight between two combatants, but based on Alexander Volkanovski's clear-cut win over Max Holloway last December to capture the featherweight belt, it should mostly be rinse and repeat for the Australian titleholder. Volkanovski shut down Holloway's striking game and picked him apart with leg kicks. There was no indication Holloway would perform better in a rematch, especially just seven months later in less-than-ideal training conditions. Volkanovski appeared to simply have his number.
If anything, the rematch will be more dominant for the champ. In the first meeting, Holloway edged out two rounds on two judges' scorecards. That could change in this weekend's fight; it could very well be Volkanovski figuring out how to win every round. The Hawaiian is tough, though, so I don't see Volkanovski finishing him. And the Australian has a granite chin himself, so this one will likely go to another decision.
What's on the line in Namajunas-Andrade 2?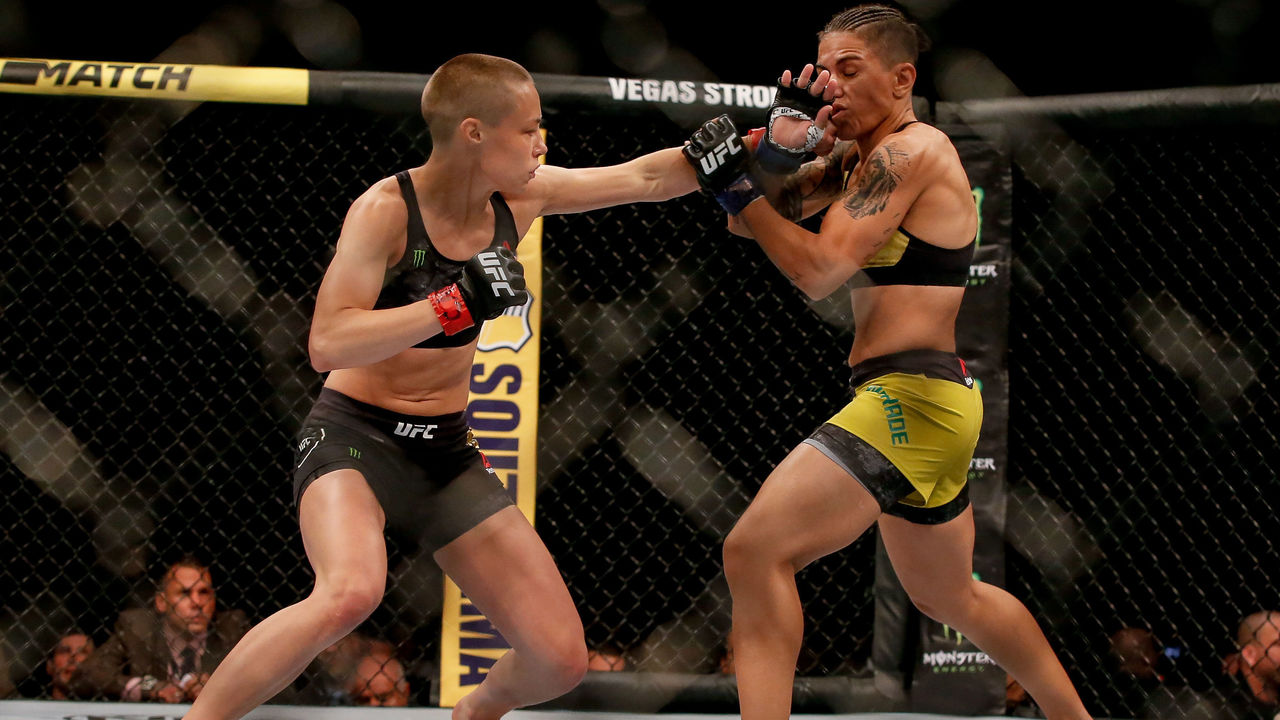 Former strawweight champions Rose Namajunas and Jessica Andrade are set to meet in a rematch on the main card.
They first met at UFC 237 in May 2019 where Andrade finished Namajunas, who held the title at the time, via second-round knockout to capture the 115-pound belt. An Andrade slam resulted in the finish, but up until that point, Namajunas had been performing well, leading many to believe that a rematch would play out differently.
Namajunas hasn't competed since that bout, and Andrade has only fought once, losing the title to Zhang Weili last August via early TKO.
For both of them, this is a chance to get back on track. "Thug" also has an opportunity to avenge the loss and prove that the slam was more of a fluke than anything. Andrade, meanwhile, can show she really is the better fighter.
Beyond that, it's quite possible that the winner of this fight will go on to challenge Zhang for the belt - especially if Namajunas wins, since she hasn't fought the champion yet. The only contender who might be ahead of the winner of Namajunas-Andrade 2 is Tatiana Suarez, but she's still apparently dealing with an injury. Andrade is ranked No. 1 in the division and Namajunas is right behind at No. 2, so unless it's a snoozer of a fight, the winner should get a title shot.