5 options for Poirier's next fight after thrilling win
Chris Unger / UFC / Getty
Dustin Poirier doesn't have a clear-cut next opponent after returning to the win column against Dan Hooker in last weekend's UFC Fight Night main event, a "Fight of the Year" candidate. Here are five options for his next fight.
Conor McGregor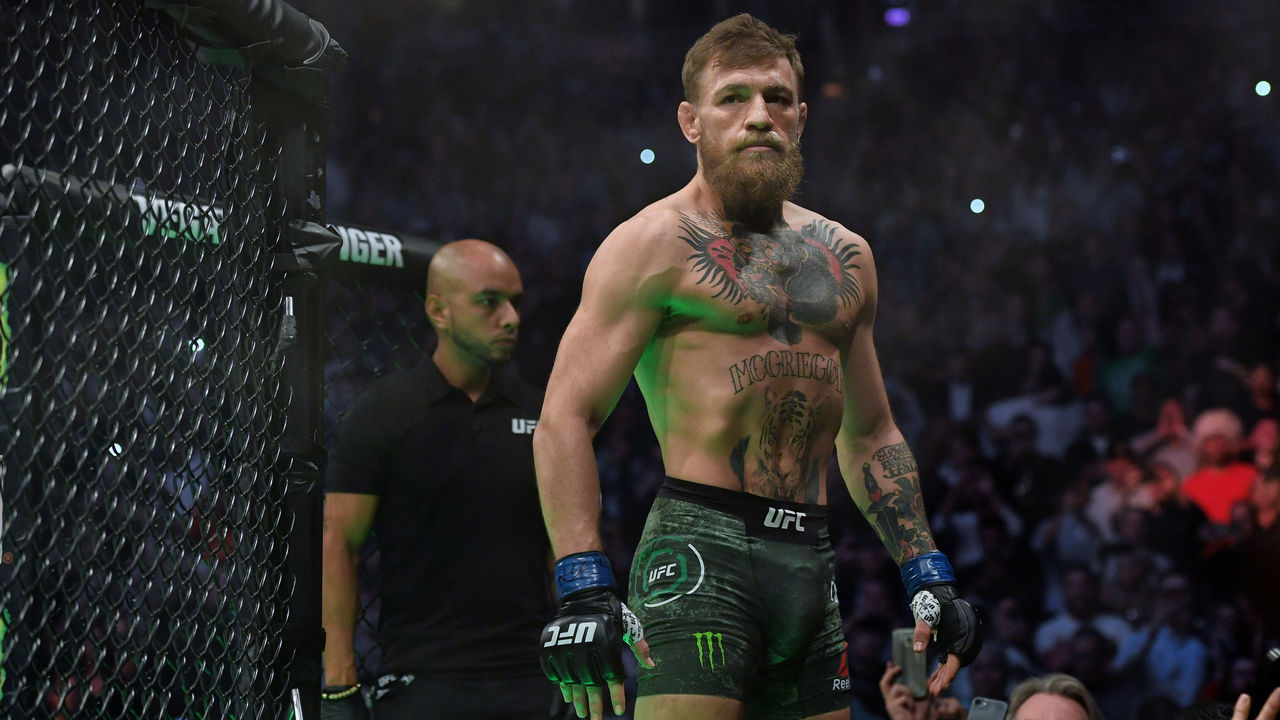 Poirier has never held the undisputed belt, and his UFC interim-title reign only lasted five months, but he's up there with Khabib Nurmagomedov, BJ Penn, Eddie Alvarez, and Benson Henderson among the greats in the lightweight division.
And after his epic win over Hooker, a rising contender who had won three in a row, "The Diamond" deserves a big fight - a money fight, if you will. And do you know what fits that bill? A rematch with Conor McGregor.
Poirier and McGregor met as featherweights at UFC 178 in September 2014, quite a while before either was in title contention at 145 or 155 pounds. The fight would be drastically different six years later, and the stakes would be extremely high.
UFC president Dana White wants McGregor to fight the winner of the title fight between Nurmagomedov and Justin Gaethje, which is expected to happen later this year. But the Irishman's latest win came at welterweight, and he hasn't won at lightweight since 2016. Realistically, he should have to fight a top contender in the division like Poirier to earn another title shot.
Poirier, meanwhile, lost to Nurmagomedov in devastating fashion just last September, so the UFC likely isn't in a rush to book him in another title fight as long as the Russian is champion. But if Poirier avenged his first-round knockout loss to McGregor, that would skyrocket him to stardom, and the promotion would have no choice but to give him another crack at the belt.
Tony Ferguson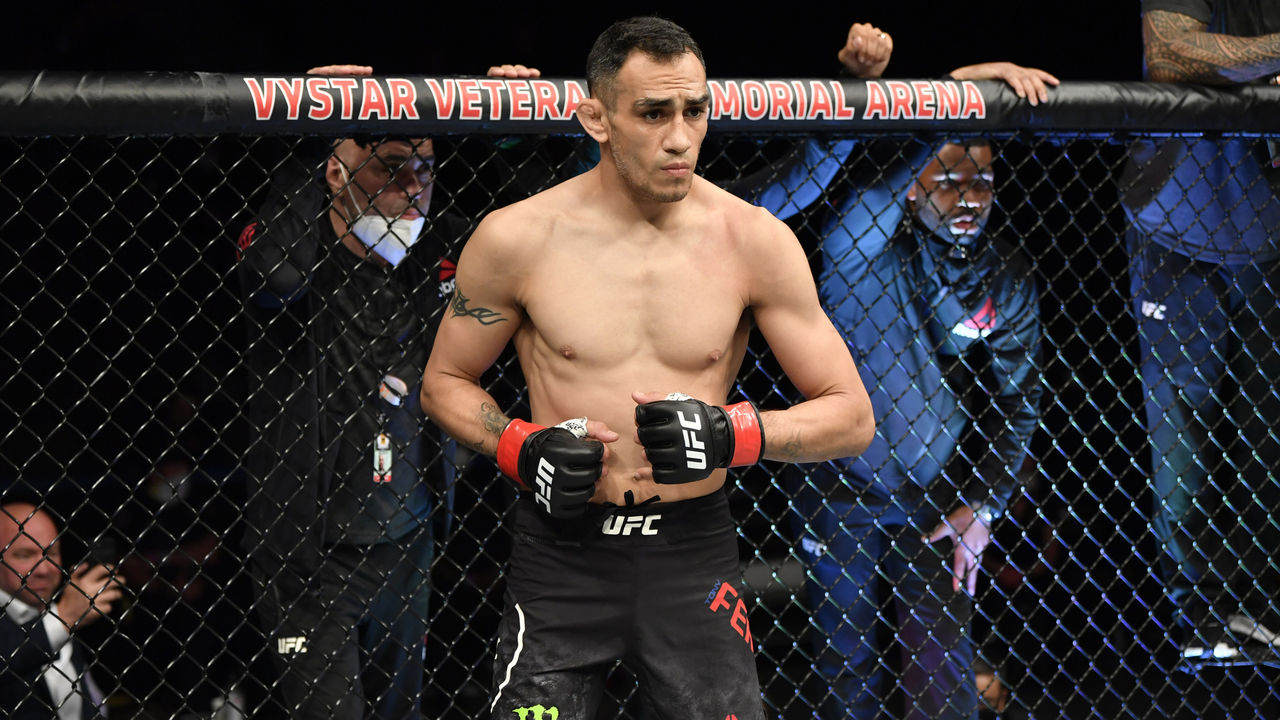 Fans have wanted to see Ferguson and Poirier square off for years.
Since they've long been two of the top fighters in the UFC's most stacked division, many people want to see who would come out on top. And stylistically, this matchup seems to have "Fight of the Year" written all over it.
This isn't a battle between rising contenders; Ferguson is coming off a one-sided loss to Gaethje, the interim champ, and Poirier is only one fight removed from his defeat to Nurmagomedov. So it wouldn't eliminate a potential title challenger, but it would put one of them back into contention.
If Ferguson won, and Nurmagomedov beats Gaethje, maybe the cursed Nurmagomedov-Ferguson fight would finally happen. And if Poirier won, you can't rebound from a title loss much better than with victories over Hooker and Ferguson. Even with McGregor looming, the winner of Ferguson-Poirier would have every right to a shot at the 155-pound belt.
Charles Oliveira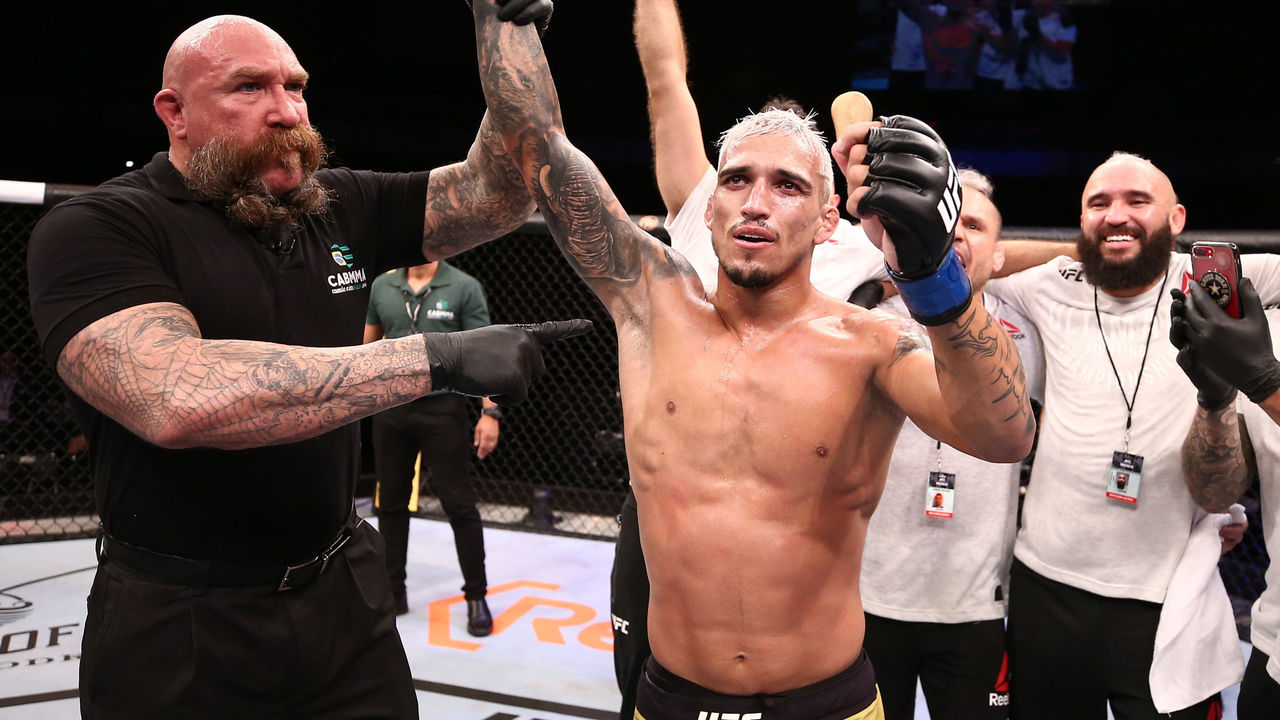 It wouldn't be surprising if McGregor has no interest in a Poirier rematch, and Ferguson might need some more time off considering the beating he took against Gaethje less than two months ago.
That could ultimately leave Poirier as the odd man out in the division, and he may have to fight another Hooker type - a rising contender who lacks McGregor's or Ferguson's name value.
Enter Charles Oliveira, who's quietly riding a seven-fight winning streak in the promotion. He most recently submitted Kevin Lee in the UFC Brasilia main event in March. Ranked No. 7 in the division, "Do Bronx" is due for a big fight.
Stylistically, Poirier-Oliveira is intriguing, and it's probably the most realistic option on this list. The latter is a dangerous jiu-jitsu artist - he has the most submission wins (14) and he's tied for the most finishes (16) in company history. Oliveira would almost for sure be an underdog against Poirier, who's predominantly a striker, but if he got the 31-year-old down to the ground, virtually anything would be possible.
Justin Gaethje (if he beats Nurmagomedov)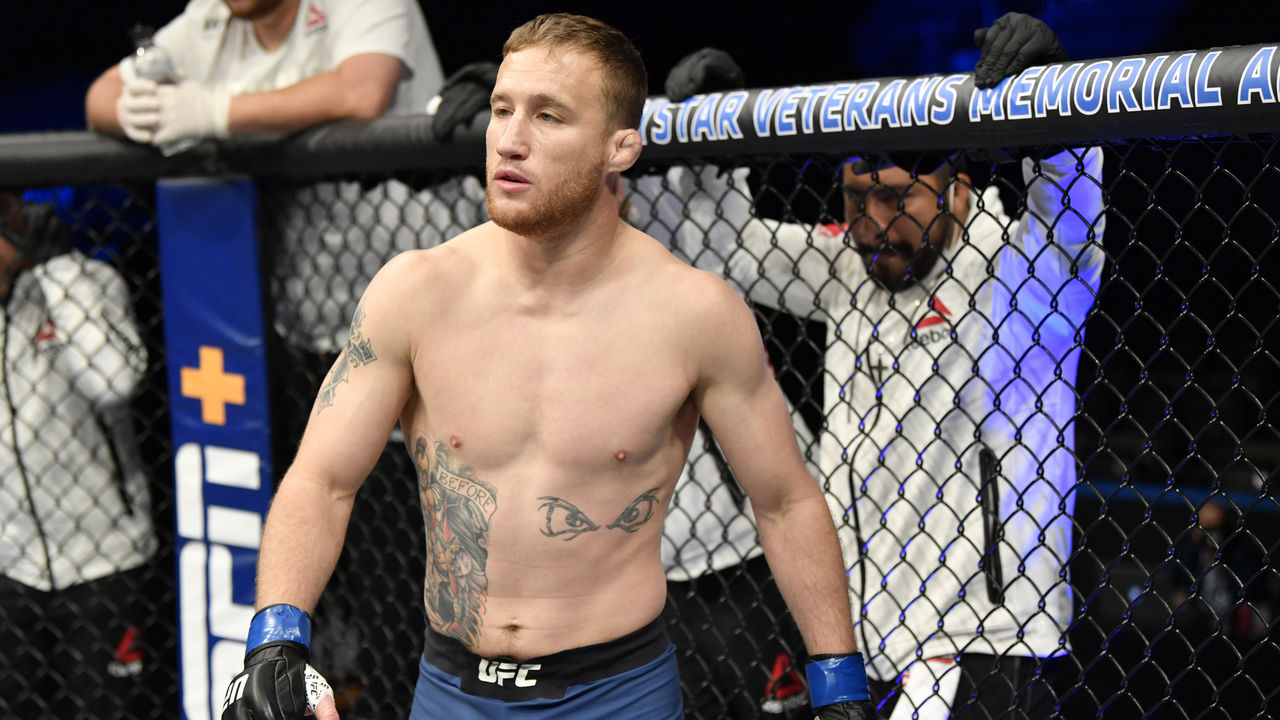 If Gaethje upsets Nurmagomedov and wins the lightweight title later in 2020, there's a chance the UFC will immediately give Poirier another title shot.
That's because Poirier beat Gaethje via fourth-round TKO in April 2018. Since then, Gaethje has evolved as a fighter and has won four straight bouts, but that win is still meaningful.
Gaethje recently indicated that the Poirier rematch is one of three fights he wants before he retires, and the American Top Team product has expressed interest himself. After all, Poirier-Gaethje was arguably the best fight of 2018, and a second bout between the scrappy lightweights would likely produce nothing but fireworks again.
The biggest argument against Poirier getting a title shot if Gaethje walks away the champ later this year is the fact that Nurmagomedov is undefeated at 28-0. The promotion would be foolish not to give the No. 2-ranked pound-for-pound fighter in the UFC an immediate rematch, as he'd deserve the opportunity and it'd be good business for the company.
Nate Diaz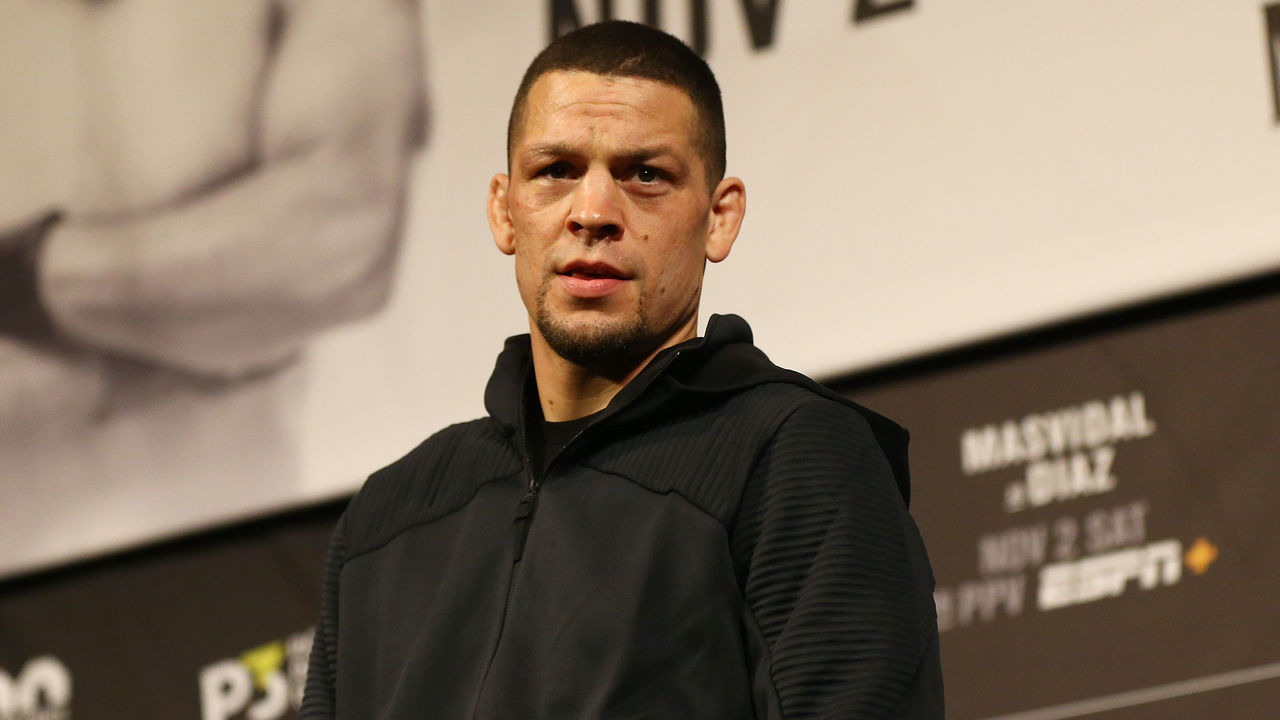 If Poirier doesn't get a big fight - the Nurmagomedov-Gaethje winner, McGregor, or Ferguson - he might decide to take a one-off bout at welterweight and wait for the lightweight division to clear up. The Louisiana native said as recently as last week that he envisions himself eventually retiring as a 170-pound fighter.
There'd be no point in booking Poirier in a meaningful fight that gets him closer to the welterweight title because that's not what he's chasing. But it'd still have to be a big fight, and one that falls under that category is a bout against the one and only Nate Diaz.
Poirier and Diaz were scheduled to meet at UFC 230 in November 2018, but the former fell off the card due to an injury. It was a highly anticipated clash, and that would remain the case two years later.
This is certainly the oddball matchup of this list - Diaz isn't a top lightweight contender, and that's the kind of fighter Poirier should face next.
But Poirier-Diaz has been booked before, and it might be one of the only fights that would get the latter back into the cage. Diaz is a former lightweight, so it might not even require Poirier to move up in weight. This matchup is not as unrealistic as it might look.
Comments
✕
5 options for Poirier's next fight after thrilling win
  Got something to say? Leave a comment below!