Amanda Nunes will defend her featherweight title for the first time against Felicia Spencer in Saturday's UFC 250 main event at the UFC Apex in Las Vegas.
Here are four key questions heading into the pay-per-view event.
Will the spotlight vault Nunes into stardom?
The last time Nunes - who's also the women's bantamweight champion - headlined a pay-per-view card, her career was much different than it is today.
It was just over two years ago when Nunes fought Raquel Pennington in a 135-pound title defense. That was before she captured her second belt with a shocking knockout victory against Cris Cyborg.
Nunes was more or less just another UFC champion, but now she's widely considered one of the greatest mixed martial artists of all time.
However, "The Lioness" has thus far been unable to convert her role in some of the biggest pay-per-view events into stardom. But this is a different Nunes; she's more dominant than ever before and her status among the sport's greats is firmly cemented. Now we'll see if she can also become one of the UFC's biggest stars.
Does Spencer have a chance?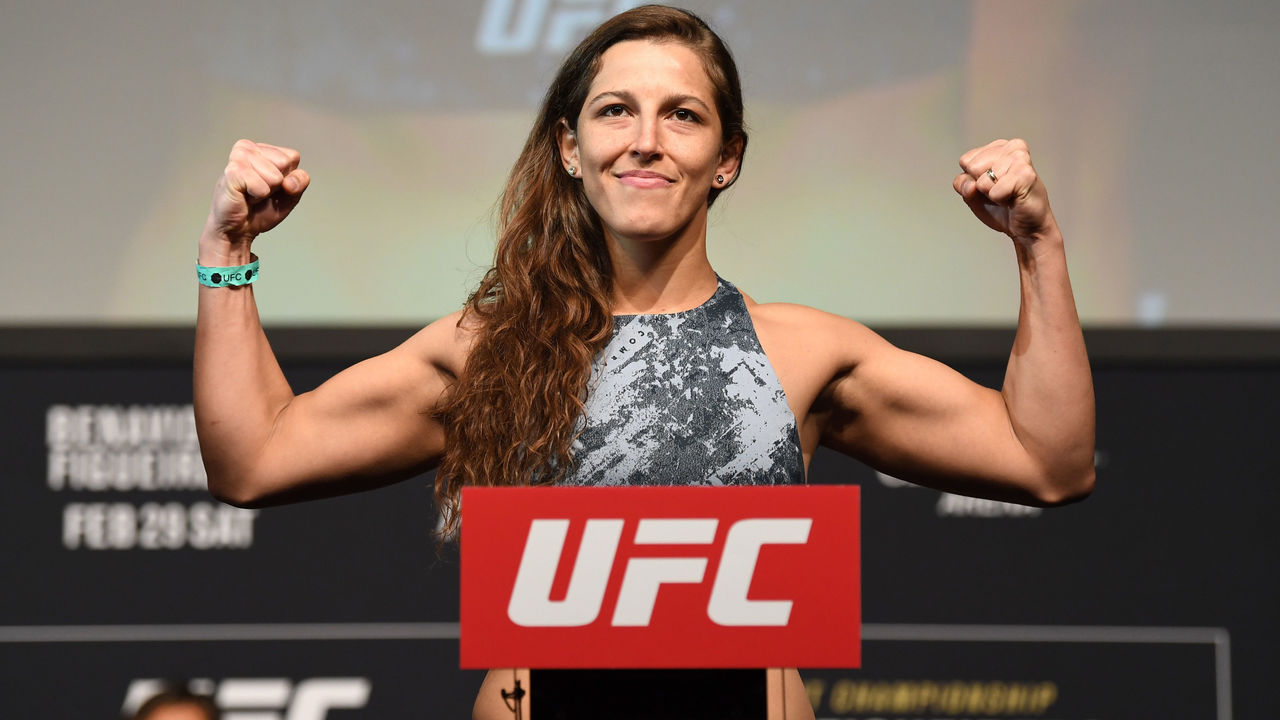 Anything can happen in MMA, but Spencer beating Nunes would definitely be one of the bigger upsets in UFC history.
The Canadian's toughness and durability are some of her biggest assets. If we see the Spencer who went the distance with Cyborg in 2019, this fight could be competitive. Ultimately, Spencer will need to get Nunes on her back if she's to have a chance of walking away with the belt - half of her professional wins have come via submission.
However, while Nunes is known for her power and speed on the feet, she's also an underrated grappler. Not only will Spencer have a hard time earning a takedown against the Brazilian titleholder, but getting the fight to the ground won't guarantee her a win.
Spencer will have to avoid Nunes' relentless striking, control the champ with her ground skills for lengthy periods of the fight, and be prepared to go five rounds for the first time in her career. The 29-year-old will have to put on the performance of a lifetime to beat Nunes, but crazier things have happened in MMA.
Can Garbrandt bounce back?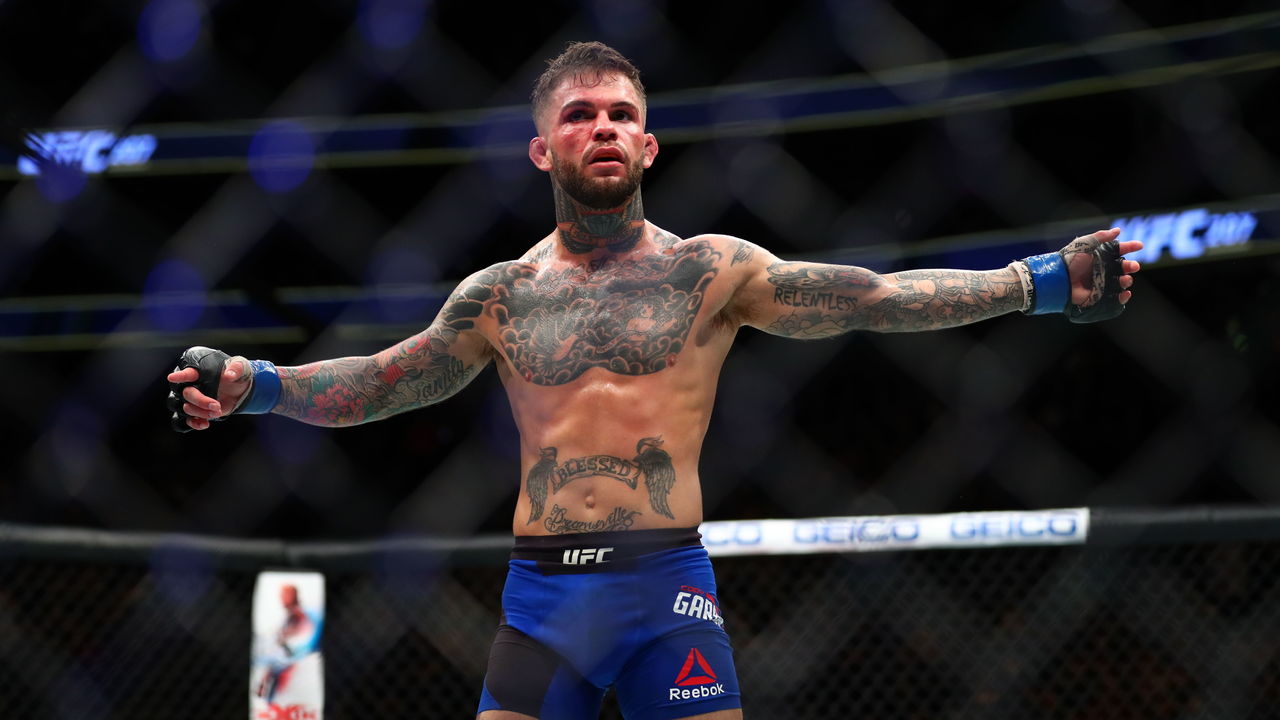 Former bantamweight champion Cody Garbrandt is set to return from a 15-month layoff in a pivotal co-headliner against longtime contender Raphael Assuncao.
"No Love" experienced a meteoric rise in the UFC, joining the promotion in early 2015 and ending 2016 as the bantamweight king. But his fall from the top was even quicker, as he's been finished in three consecutive fights - two in a row to T.J. Dillashaw and a devastating defeat to Pedro Munhoz in March 2019.
Garbrandt's victory over Dominick Cruz to capture the belt was one of the greatest performances in UFC title-fight history. No one would have guessed he'd be winless since that fight more than three years later.
Now, under the tutelage of famed coach Mark Henry, the 28-year-old has an opportunity to turn around his career. But, if Assuncao proves too big of a test, Garbrandt may never again fight for a title.
Is the Sterling-Sandhagen winner guaranteed a title shot?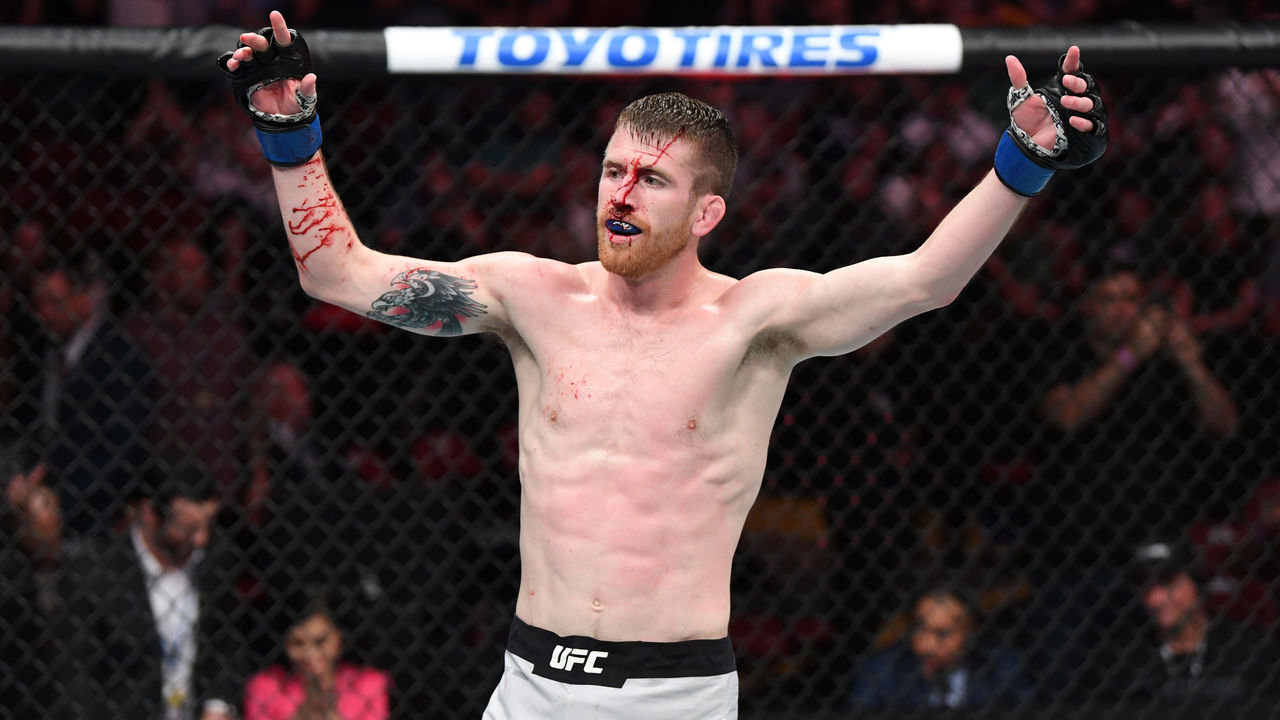 Nothing in life is guaranteed, especially title shots in the UFC.
The winner of Aljamain Sterling versus Cory Sandhagen should absolutely go on to fight for the bantamweight title against the winner of the planned vacant title bout between Petr Yan and Jose Aldo. But whether they will is another story.
Sterling has won four in a row and Sandhagen is undefeated in the Octagon. Meanwhile, the promotion offered a title shot to former featherweight champion Aldo, who's 0-1 in the division and riding a two-fight skid.
So, if Aldo can get a title shot coming off a loss, maybe Garbrandt can if he beats Assuncao. After all, the UFC had high hopes and considered him a future star when he was on his winning streak.
Garbrandt-Assuncao has taken the co-main event slot over Sterling-Sandhagen (the clear-cut No. 1 contender bout on paper), which shows the UFC could very well be gearing up to thrust Garbrandt back into the spotlight unless one of the other two impressive bantamweights can manage a spectacular finish.