Everyone loves a good underdog story, and during the UFC's history, there have been plenty of shocking moments. Here's a look at five of the biggest championship upsets in UFC history.
TJ Dillashaw def. Renan Barao via TKO, RD 5 - UFC 173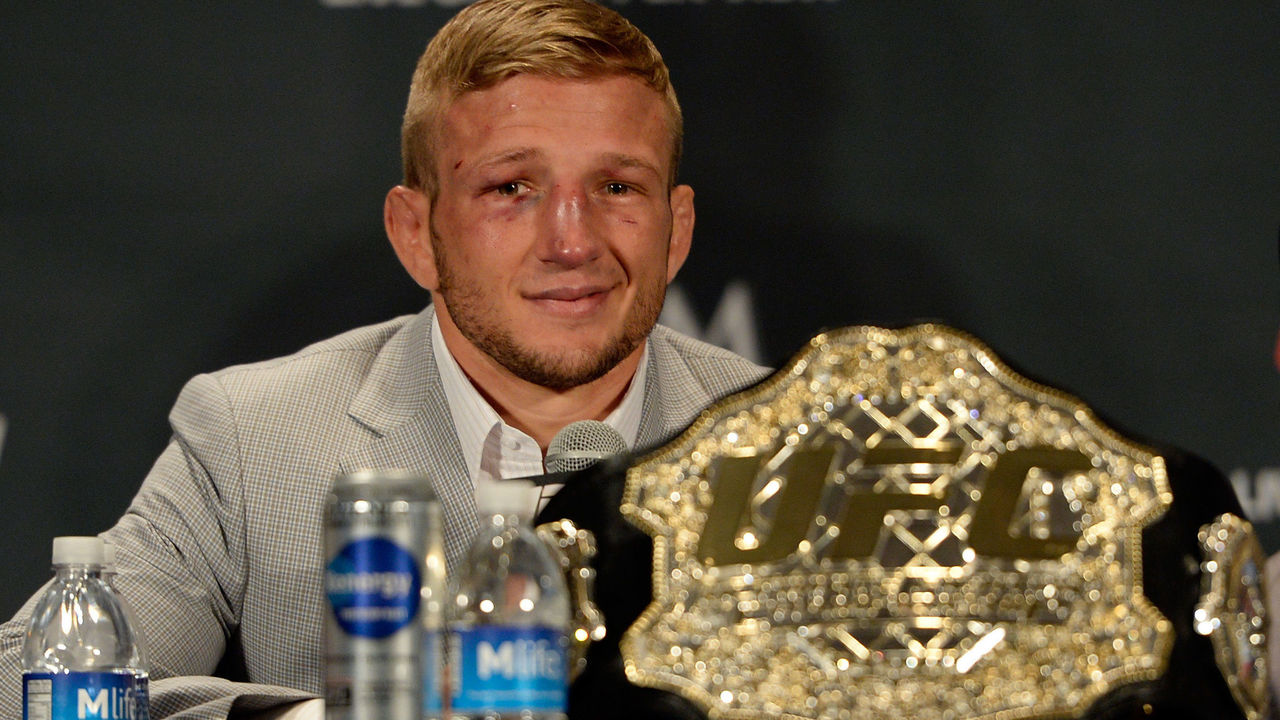 Bantamweight champion Renan Barao was riding a 30-fight win streak heading into his fourth title defense against TJ Dillashaw at UFC 173. After twice defeating Urijah Faber, Dillashaw's teammate at the time, not many were giving the Team Alpha Male standout much of a shot.
To the surprise of many, Dillashaw dominated the fight with his striking and landed a devastating left in the fifth round to hand the Brazilian his first loss since April 2005. The pair met again in July 2015 at UFC on FOX 16, with Dillashaw once again winning by TKO, this time in the fourth round.
Barao was never the same after both Dillashaw fights, going 1-6 in his next seven bouts before the UFC released him in December 2019.
Michael Bisping def. Luke Rockhold via TKO, RD 1 - UFC 199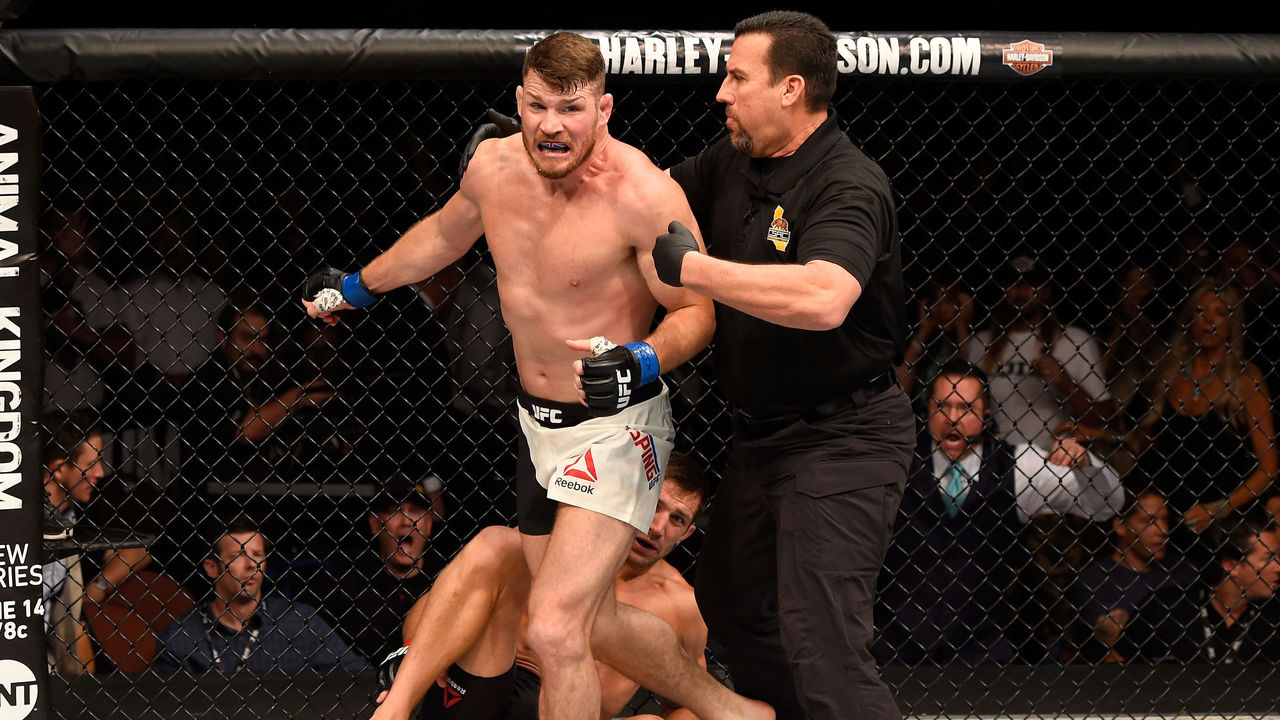 After middleweight champion Rockhold dominated their first fight en route to a submission victory at UFC Fight Night 55, many were overlooking "The Count" in their UFC 199 rematch.
Bisping replaced an injured Chris Weidman on a few weeks' notice and was in the midst of a resurgence in his career, winning four straight fights. With both men opting to keep the fight standing, Bisping landed a pair of left shots that dropped Rockhold in the first round.
Bisping defended his title once against Dan Henderson before losing it to Georges St-Pierre at UFC 217. Rockhold rebounded in his next fight against David Branch, only to lose his next three bouts by knockout.
Rose Namajunas def. Joanna Jedrzejczyk via TKO, RD 1 - UFC 217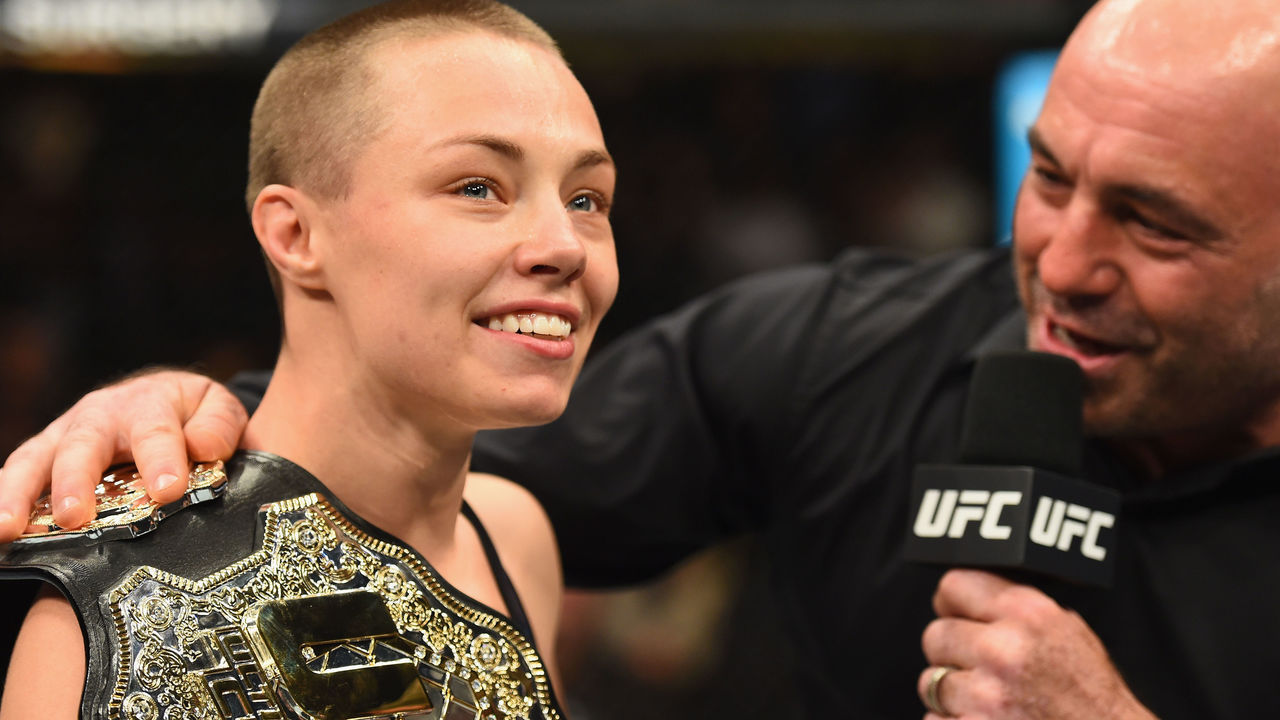 Jedrzejczyk looked unstoppable heading into her strawweight title defense against Namajunas at UFC 217. Boasting a perfect 13-0 record, Jedrzejczyk had dispatched her previous eight opponents in the Octagon.
None of that mattered to Namajunas, who was unfazed by Jedrzejczyk​​​​​​'s intimidation tactics leading up to the championship bout. From the opening bell, Namajunas pressed forward and found success early, dropping the champion within the first two minutes. After Jedrzejczyk got back to her feet, Namajunas tagged the Polish fighter again, this time capitalizing with punches from above for the TKO finish.
These two ran it back five months later at UFC 223 and Namajunas again came out on top, this time with a unanimous decision victory.
Holly Holm def. Ronda Rousey via TKO, RD 2 - UFC 193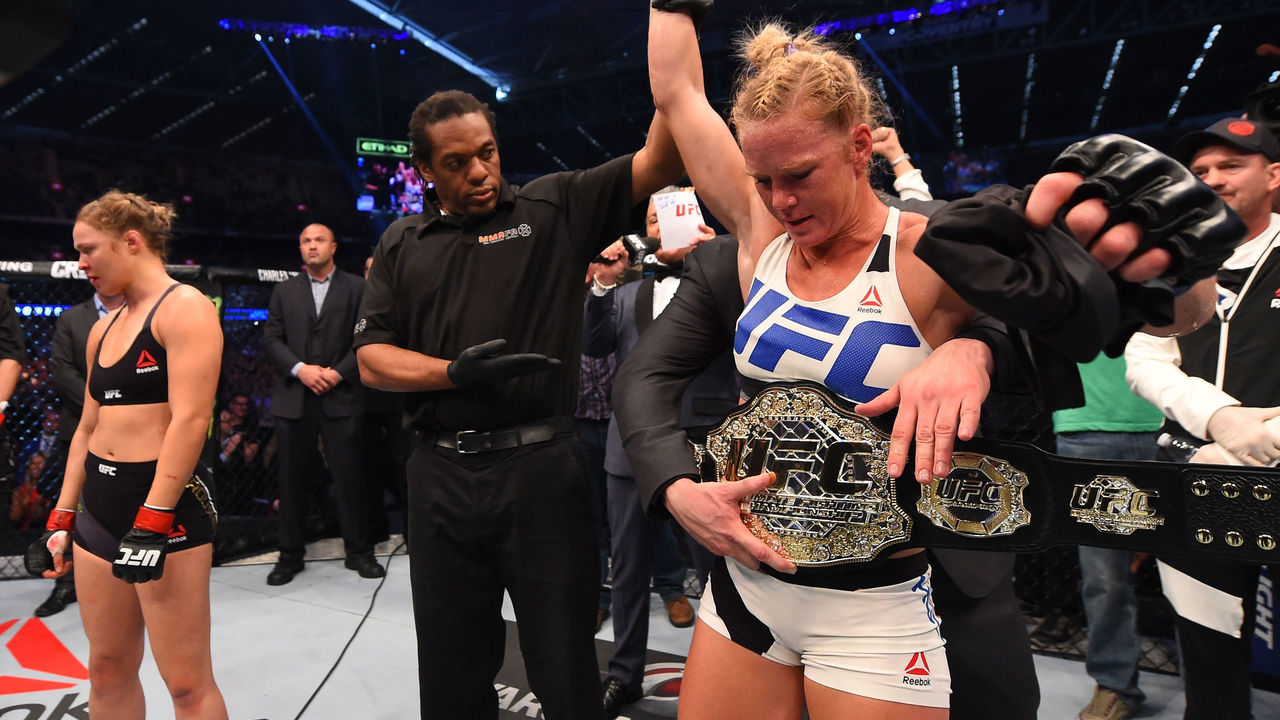 Similar to the Jedrzejczyk-Namajunas fight, Rousey was an undefeated champion who tried to intimidate her opponent, in this case by getting in Holm's face during the UFC 193 weigh-ins.
"Rowdy" came into the matchup off a 34-second knockout victory over Bethe Correia at UFC 190. That finish may have been one of the worst things to happen to Rousey, who fell in love with her striking as opposed to relying on her superior judo skill set. That proved costly in this title defense against a former boxing champion.
From the opening stanza, Holm looked far more comfortable in the striking department, landing several shots on the undefeated bantamweight. In the second round, Holm landed a devastating head kick and followed that up with punches to become the new women's 135-pound champion.
These two never fought again. Rousey headed to the WWE, while Holm lost her bantamweight championship to Miesha Tate in her first title defense at UFC 196.
Matt Serra def. Georges St-Pierre via TKO, RD 1 - UFC 69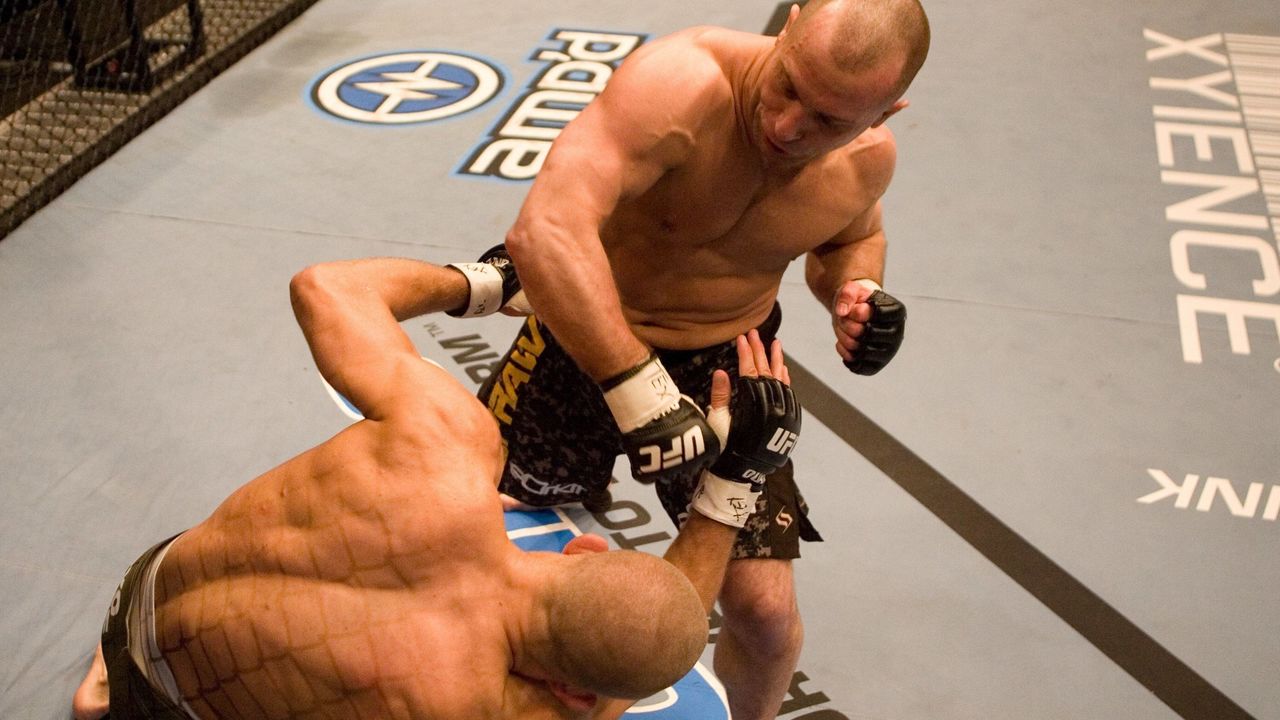 St-Pierre will always be regarded as one of the best mixed martial artists of all time, which is why his loss to Matt Serra at UFC 69 was so monumental.
Serra earned his title shot after winning The Ultimate Fighter 4 tournament and wasn't considered a serious threat with his 9-4 record. GSP was riding a six-fight win streak heading into the matchup, including a TKO victory over Matt Hughes in which he captured the 170-pound title.
"The Terror" lived up to his nickname from the opening bell, rocking the Canadian champion with a right hand and then another. St-Pierre fell to the canvas and Serra capitalized, raining down punches for the TKO finish.
St-Pierre defeated Josh Koscheck by unanimous decision at UFC 74 to bounce back from the loss, setting up a rematch against Serra in his hometown of Montreal at UFC 83. This time, St-Pierre came out on top, finishing Serra in the second round with knees to the body.