The UFC is trying to continue as scheduled amid the coronavirus pandemic, but the company's plans have, predictably, been disrupted.
With that in mind, let's take a look at some key storylines in the UFC lightweight division and explore how they might play out once the promotion returns to its regular operations.
Will Khabib-Ferguson happen in 2020?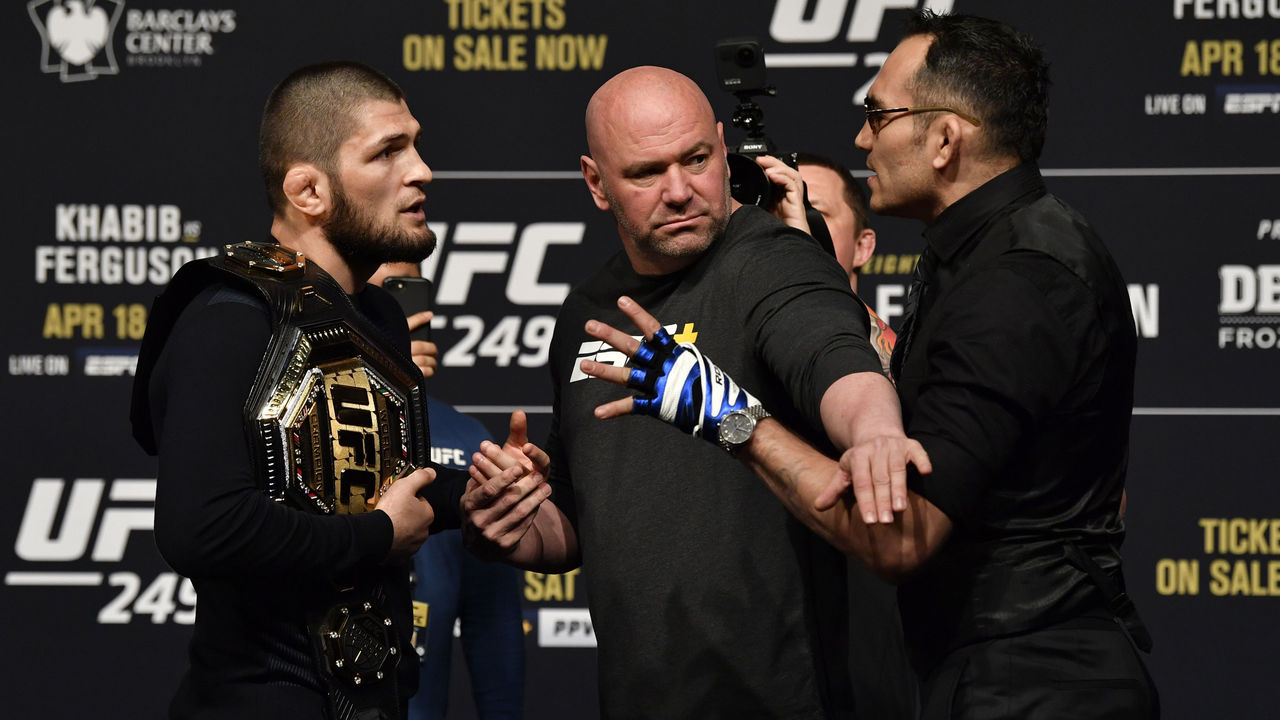 With Khabib Nurmagomedov stranded in Russia due to the pandemic-related travel restrictions, it's becoming less likely the long-awaited bout between the champion and Tony Ferguson will happen April 18 at UFC 249.
Nurmagomedov-Ferguson seemed destined to get canceled yet again even before "The Eagle" left California for his home country to finish up his training camp. After all, it's been called off four times in the past, so it only made sense something would go wrong again.
Next month is almost certainly off the table, but I think the fight gets put together later this year. Everything is still very much up in the air, but my fingers are crossed that the worst of this will be behind us in a few months and live sports will return.
Even if the sporting world is still on pause during the summer, that shouldn't affect the likelihood that Nurmagomedov-Ferguson happens. The champ doesn't train or compete during Ramadan, which runs from April 23 to May 23 this year, and he prefers to wait 45 days afterward to start training again. Therefore, Nurmagomedov wouldn't be able to fight Ferguson likely until September.
However, there's a chance the UFC could move on from the fight altogether. After it was canceled for the fourth time in 2018, UFC president Dana White said he'd never book it again. It's possible he'll finally reach a boiling point.
Additionally, Conor McGregor is always looming. White wanted him to fight the winner of the UFC 249 main event, and as exciting as Nurmagomedov-Ferguson is, a Nurmagomedov-McGregor rematch would almost definitely sell more pay-per-views.
But Nurmagomedov said earlier this year that McGregor needs to win 10 fights before getting the rematch. The lightweight king seems very much against running it back with "The Notorious," and he considers Ferguson a deserving opponent - he wants to test himself against "El Cucuy." Nurmagomedov doesn't strike me as someone who'd go against his own word and succumb to the pressure to take the rematch.
No matter how many times Nurmagomedov-Ferguson gets canceled, it always ends up being rebooked. I ultimately don't think that will change.
Is Gaethje the right opponent for McGregor?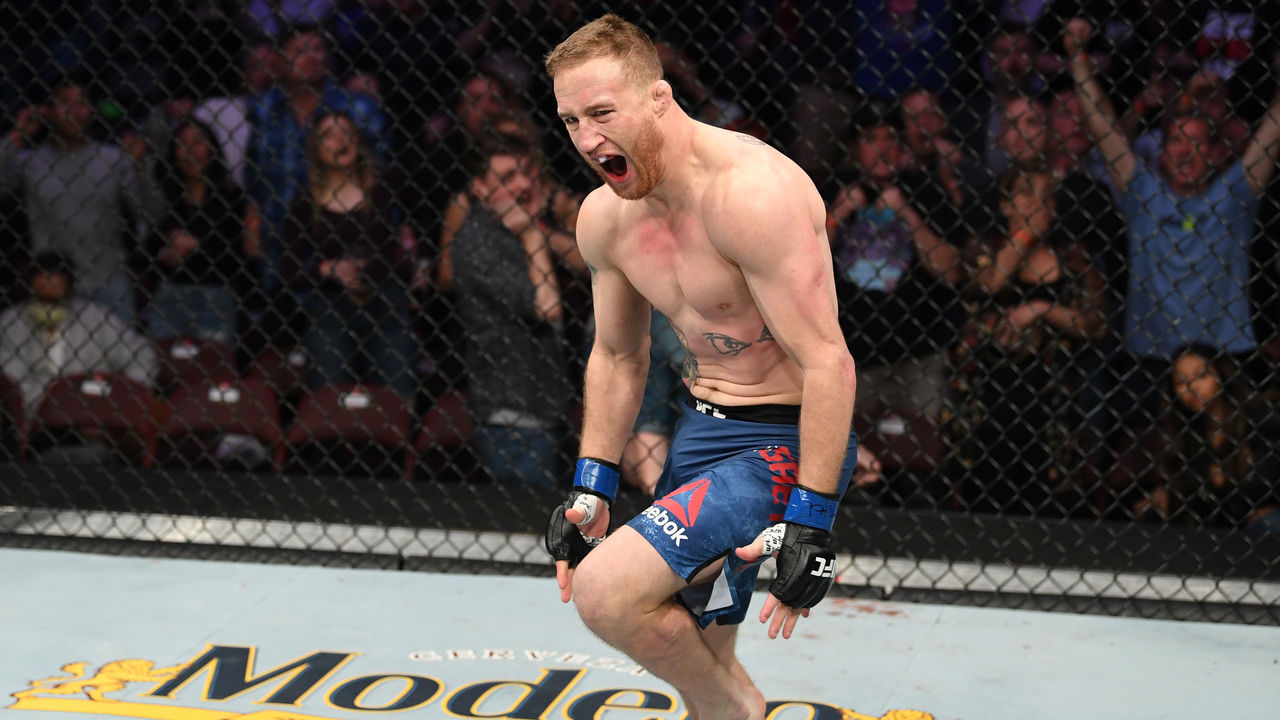 Two of McGregor's coaches recently said they'd like to see the superstar take on Justin Gaethje in his next bout. I won't be surprised if it gets booked since it seems McGregor is always up for a challenge, but I don't think it's the smartest fight for him to take.
Tons of options opened up for McGregor when he beat Donald Cerrone in his return. He could fight Jorge Masvidal for the BMF title or complete the trilogy with Nate Diaz. And if he wants to wait for the winner of Nurmagomedov-Ferguson (should it happen), White would be more than happy to grant him that wish. Hell, if McGregor picks up one more win at welterweight, he'd probably even manage to find himself in the Octagon against Kamaru Usman.
In terms of what makes the most sense for the lightweight title picture, McGregor-Gaethje is absolutely the fight to make. The former two-division champ wants to avenge his 2018 loss to Nurmagomedov, but he should have to win at lightweight before he gets there. He hasn't done so since 2016 when he beat Eddie Alvarez for the title. Gaethje, meanwhile, is red-hot; he's won three fights in a row, all by first-round knockout.
But Gaethje isn't as big of a name as those others, and McGregor has more to lose against him, as his odds of getting another 155-pound title shot would be slim with a loss to "The Highlight." Comparatively, if Masvidal beat McGregor in a heavier weight class, it wouldn't have as much of an impact on the Irishman's career trajectory. Overall, Gaethje - who'd have a real shot to win, too - is the riskiest fight for McGregor, and he absolutely has the power to avoid it.
Who does this hiatus hurt the most?
Ferguson has the most to lose, as it grows more and more unlikely he'll actually get a shot at undisputed gold each time the Nurmagomedov bout is canceled.
No one would have said the 36-year-old didn't deserve a title shot after the 2018 cancellation, but that's just the way it worked out. Nurmagomedov squared off with McGregor later that year and then Dustin Poirier in 2019. The schedules simply didn't line up.
Who's to say that won't happen again? Maybe the UFC does head in the direction of a Nurmagomedov-McGregor rematch, and maybe the champ agrees to it.
Anytime the Nurmagomedov-Ferguson fight isn't listed on the UFC's schedule, the possibilities are endless, and that's not ideal for the latter.
What's one fight you'd like to see get booked?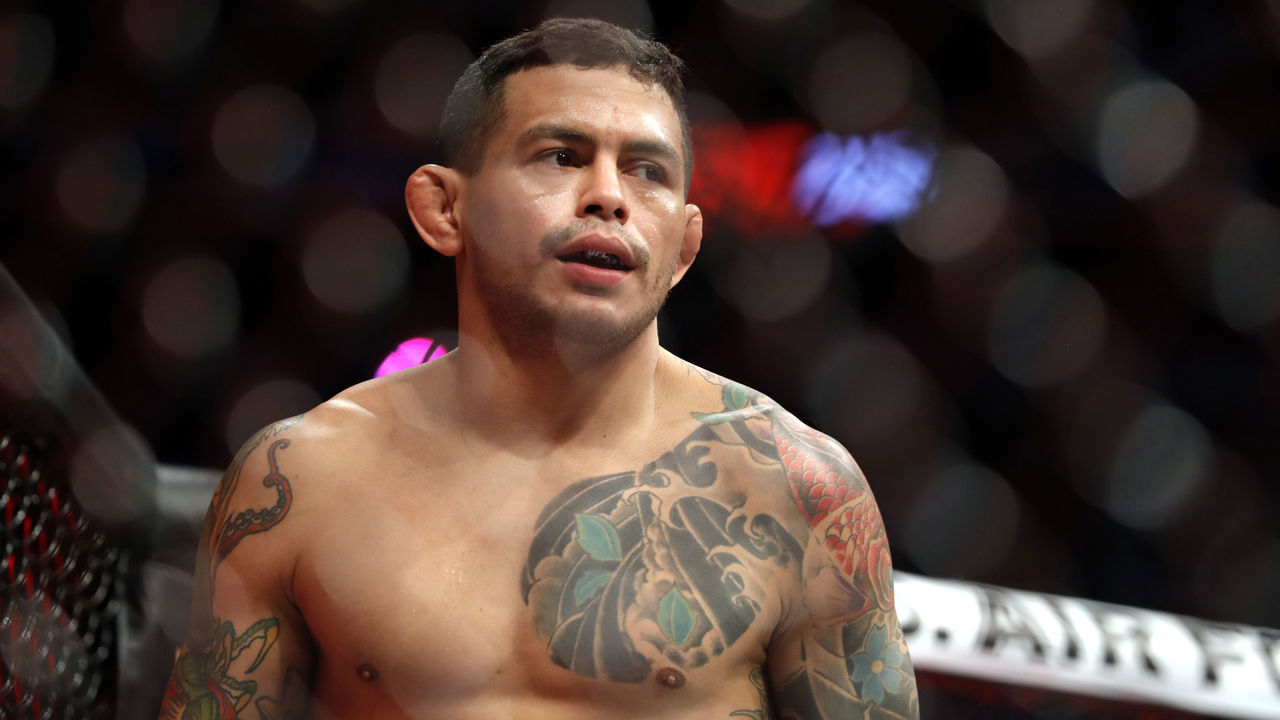 Beyond the obvious, aforementioned choices, one fight that needs to happen is Charles Oliveira versus Diego Ferreira. They're both on big winning streaks and seem to be one victory away from title contention.
Oliveira - No. 8 in the division - beat Kevin Lee in the UFC Brasilia main event earlier in March, and Ferreira - No. 12 - tapped out former champion Anthony Pettis at UFC 246 in January.
Both are superb grapplers with improved striking, so it'd certainly be an entertaining fight to watch. And the stakes would be high, as it seems likely only one will be able to make a legitimate run at 155 pounds with the division as crowded as it is.
Who's one rising fighter to watch out for?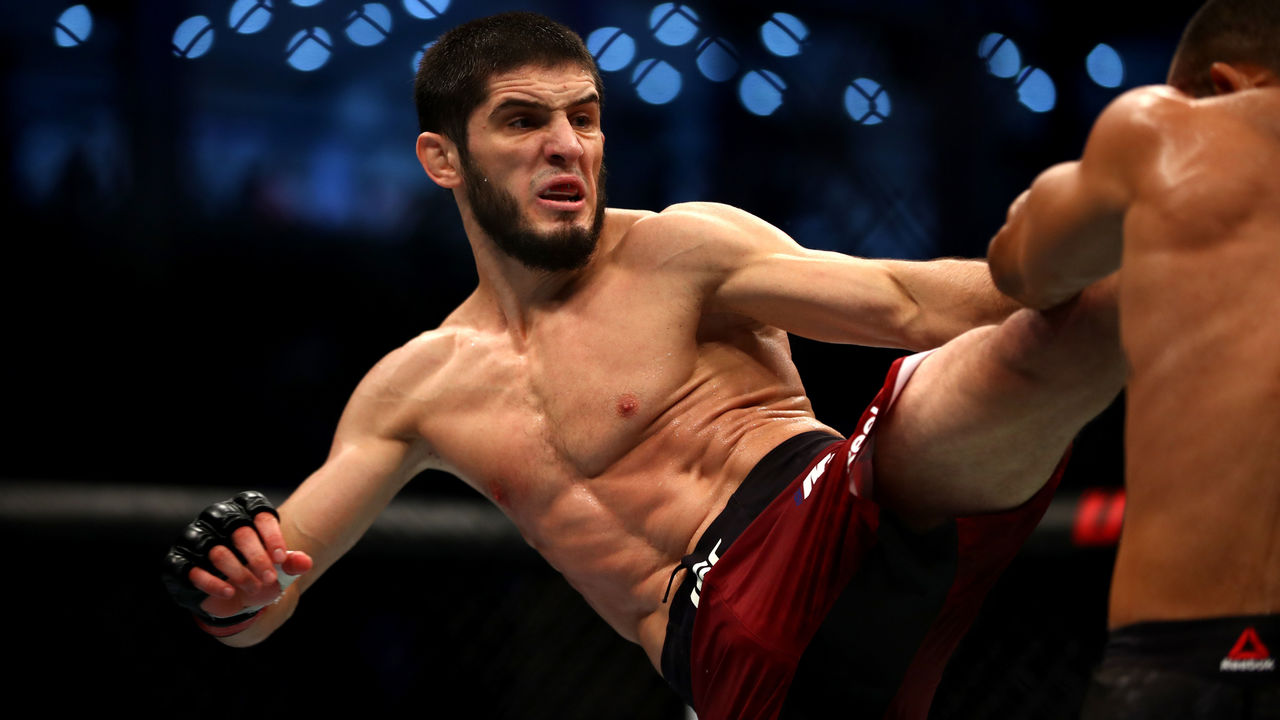 Islam Makhachev.
The training partner of Nurmagomedov is 7-1 in the UFC and 18-1 as a pro. He's looked pretty much unstoppable besides a quick knockout loss in his second UFC fight and is ranked No. 14 in the division.
Makhachev, who struggled to stay active over the past few years, is scheduled to take on Alexander Hernandez at UFC 249 - but who knows if that'll happen. It seems the bad luck may continue. But if he can get in a few more fights within the next year or so, Makhachev will be at the top of the division in no time.