Saturday's UFC 246 main event is crucial for Conor McGregor and Donald "Cowboy" Cerrone. Here's what's at stake for the two welterweights when they clash in Las Vegas.
Conor McGregor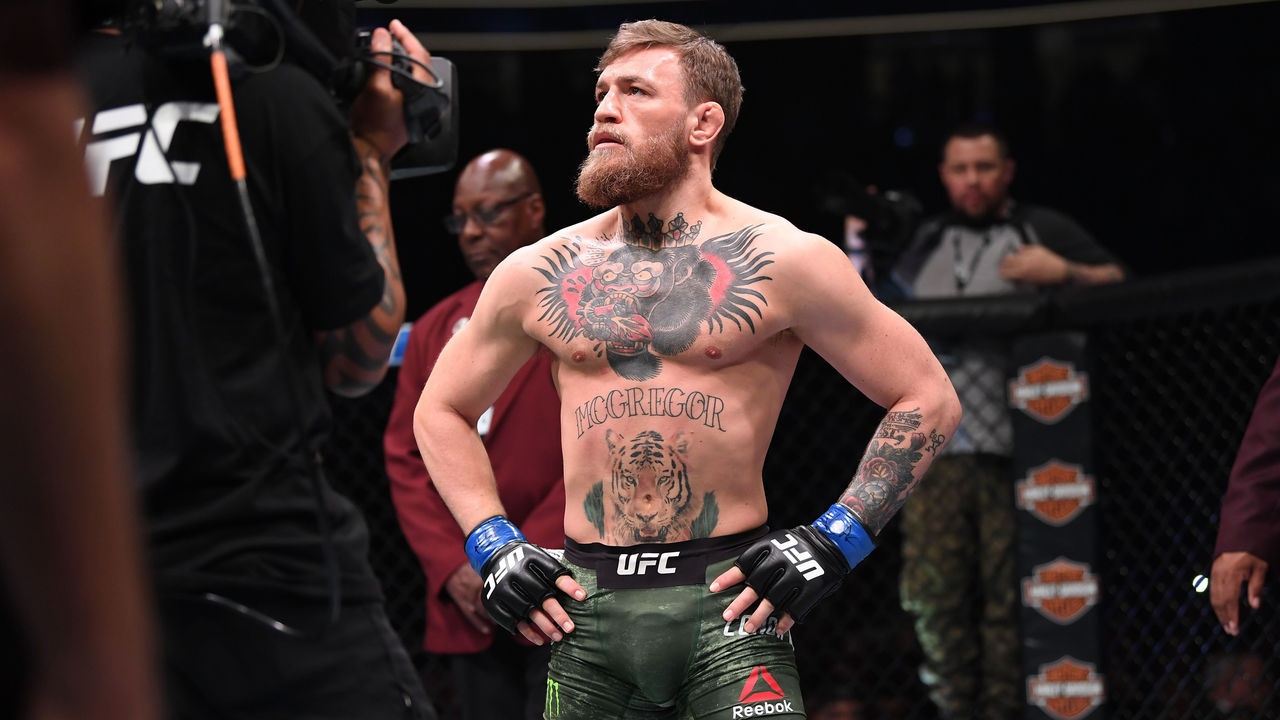 His popularity
Beating Cerrone is necessary if McGregor wants to remain the most popular fighter in the sport.
McGregor's brand right now isn't exactly where it was when he held two UFC belts four years ago. After a historic run from 2015-16 in which he won the featherweight and lightweight titles, the Irishman sat on the sidelines for the better part of the last three years while dealing with numerous legal troubles.
Interest in McGregor has been on a downward trajectory due to his long absences, lack of winning, and run-ins with the law.
Victory, which is ultimately what got "The Notorious" to the very pinnacle of the sport, has suddenly become a rarity for him. No matter how well McGregor might talk, he wouldn't have become a global phenomenon had it not been for the seven-fight winning streak that kicked off his UFC career.
Fans have been let down lately, and they'll stop caring altogether if McGregor falls short again.
The only way McGregor can emerge as the superstar he once was is if he wins at UFC 246.
All the title shots
There's a very good chance McGregor will find himself in a title fight this year if he beats Cerrone.
The UFC has already said it wants him to fight for the lightweight title after Khabib Nurmagomedov defends it against Tony Ferguson on April 18.
If Nurmagomedov wins that bout, McGregor may want to take another fight before doing the rematch, as the Russian observes Ramadan and won't fight again until the fall. In that case, McGregor fighting Jorge Masvidal for the BMF title would make the most sense, especially because the Irishman's bout against Cerrone is at 170 pounds.
McGregor has also expressed interest in fighting Kamaru Usman for the welterweight title. While that doesn't appear to be the most logical option right now, it could legitimately happen by the end of the year if McGregor fights and gets past Masvidal.
Nurmagomedov-McGregor 2 seems to be the more likely title fight of the two, but if McGregor sticks at welterweight - and wins - why not have him fight for that belt instead?
Regardless, if the ex-champ finds success Jan. 18, he could very well line himself up for a shot at one or more UFC belts by the end of 2020.
Donald Cerrone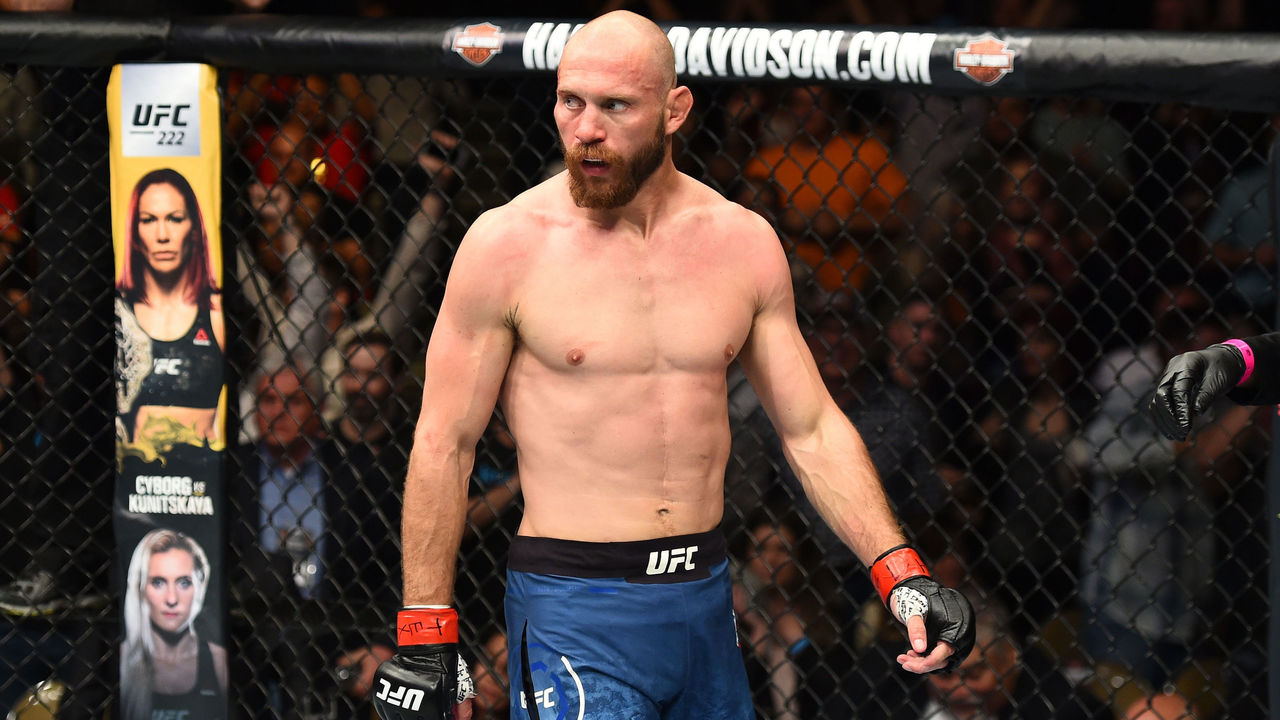 Superstardom
There's a certain kind of glory that comes with besting McGregor in the cage.
Everyone gathers around to watch McGregor - he's the biggest star in the sport's history and he gets a lot of buzz. What happens if he loses? People start to talk about the person that beat him.
Nate Diaz and Nurmagomedov, who submitted McGregor in 2016 and 2018, respectively, can attest to that. They were standout athletes before, but by defeating McGregor, they became two of the sport's most talked-about figures.
It'd be no different for Cerrone. If the 3-1 underdog pulls off the upset, the spotlight would instantly be on him.
To "Cowboy," his life would largely remain the same. He'd still be the guy who fights anyone, anytime, anywhere. He'd still be the daredevil who goes cave diving and mountain biking - among other dangerous activities - when he's not training.
But in the eyes of everyone else, Cerrone's life would be different. The attention and all the new fans would be overwhelming. People would hound him for years, curious to hear what it was like to beat a man who was once considered unstoppable.
Whether he wants it or not, the grizzled fighter, who holds the records for most wins and finishes in UFC history, would be more than deserving of some newfound fame.
The last laugh
McGregor and Cerrone have a surprisingly long history.
At a press conference in September 2015, they publicly traded verbal barbs for the first time. Cerrone shot down the idea of McGregor moving up to the 155-pound division, telling him the lightweights would be too big for him. McGregor fired back by saying he sees "stiffness" in the weight class.
That moment could've been the beginning of a rivalry. At the time, McGregor and Cerrone were gearing up for a featherweight title unification bout against Jose Aldo and a lightweight title shot against Rafael dos Anjos, respectively.
Had they both won, a superfight could've been made. McGregor went on to capture undisputed gold, but Cerrone lost in his lone UFC title shot to date. They headed in opposite directions after that - Cerrone moved to welterweight and McGregor won the lightweight belt - and for years the fight wasn't considered a possibility.
Cerrone would've agreed to the McGregor fight at any point in the past four years. But it didn't make sense for McGregor's career. And because he's the one who calls the shots, they've never fought.
But now, McGregor badly needs to get back on track, and there's no better opponent for him than a past-his-prime Cerrone.
It appears to be his safest option, so McGregor is finally willing to do it. How ironic would it be if Cerrone upsets him? Cerrone's waited years for this moment, to try to shut up the Irishman once and for all, and he'll certainly have the last laugh if he gets it done.