Jorge Masvidal is officially the "Baddest Mother F-----" on the planet.
In an anticlimactic end to the BMF title fight, Masvidal defeated Nate Diaz via doctor's stoppage after the third round in Saturday's UFC 244 main event at Madison Square Garden.
Masvidal had opened up a big laceration above Diaz's eye, and the doctor deemed the welterweight unable to continue.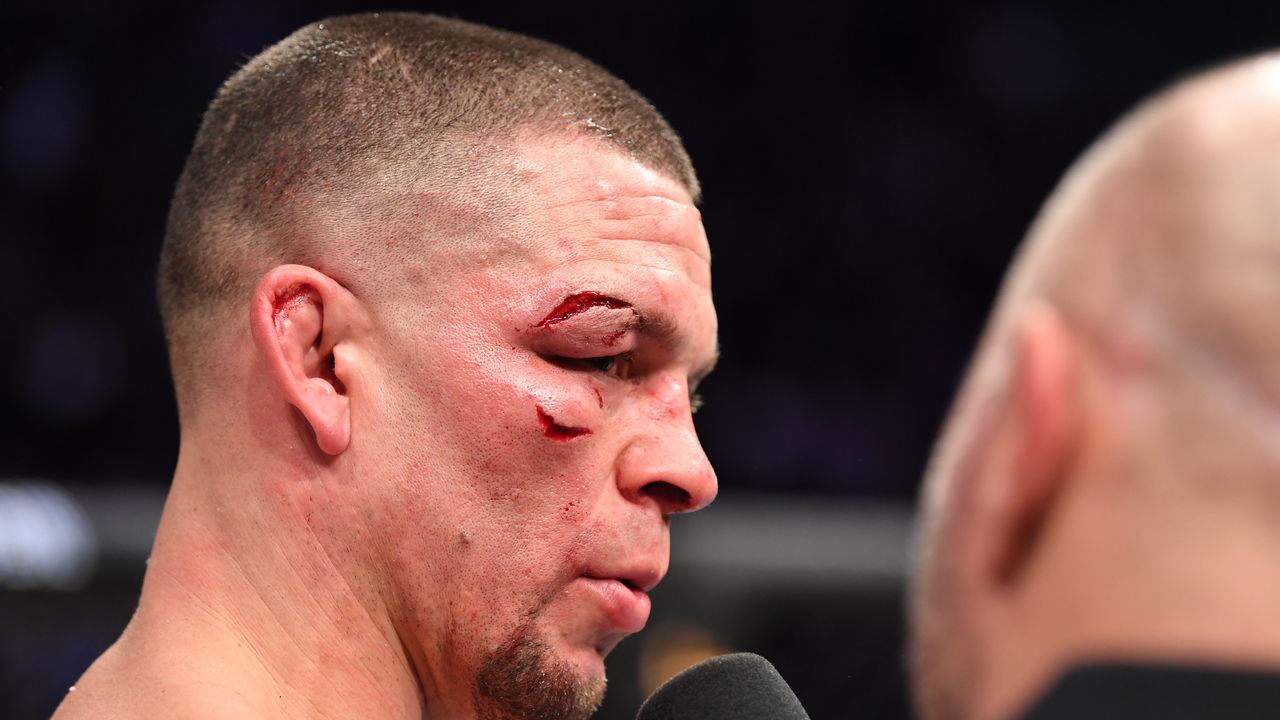 The much-anticipated fight was living up to expectations through three rounds, and fans rained down boos after being deprived of what was setting up to be an instant classic.
A disappointed Masvidal was crowned by Dwayne "The Rock" Johnson after his TKO victory.
Masvidal - who was coming off a historic five-second knockout of Ben Askren - dominated much of the first three rounds, pushing Diaz's legendary chin to its limit with multiple huge shots.
Diaz used his usual walk-down style to pressure his opponent but took heavy damage from a constantly smiling Masvidal.
While Diaz refused to be put down, Masvidal was clearly ahead on the scoreboard before the fight was called off.
The UFC stars promised an immediate rematch after the controversial finish.