The Phillies have mastered the psychology of the postseason
Rich Schultz / Getty Images
The Philadelphia Phillies are built well for October.
They've pummeled opponents with home runs, especially early in games, sending Citizens Bank Park crowds into a frenzy. The power matters because it's more difficult to manufacture runs with long rallies in October, when pitching staffs are winnowed down to the best starters and relievers.
The Phillies benefit there, as well, because they have two ace-caliber arms in Zack Wheeler and Aaron Nola, who take on a greater share of innings in the postseason relative to the regular season because of added off days. That allows a team to shed the weakest units of its staff, and lean into its best arms. Wheeler and Nola accounted for 47% of the Phillies' innings pitched through Game 3 of the NLDS.
The Phillies have the right players and the ideal roster construction for October. We witnessed it last fall when they were the lowest-seeded NL team yet buzzed through division winners St. Louis and Atlanta on the way to a World Series berth. They're proving it again this October, as they're two wins from a return Fall Classic trip as a wild-card team.
But it's not just the skill sets. The Phillies also appear to have the right psychology for postseason play.
They're playing loosely, confidently, and urgently. It speaks to their makeup, and it starts with their manager, Rob Thomson.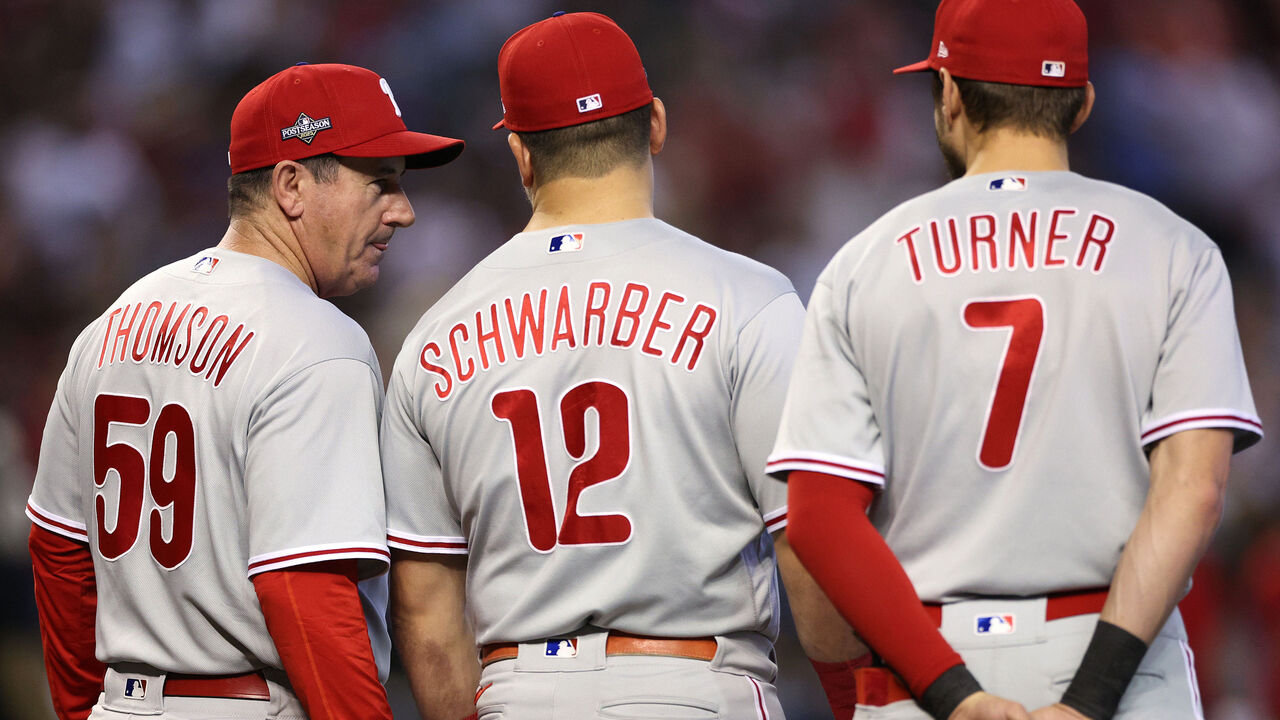 You may recall that it was Thomson - from Sarnia, Ontario - who replaced Joe Girardi as Phillies manager in early June last season when the club was 22-29 and 5 1/2 games out of a wild-card spot. The longtime minor-league and bench coach - he spent 28 seasons in the Yankees organization in a variety of roles - finally had his chance. Along the way, he learned something about communication.
Most managers can learn to read heatmaps and spreadsheets that are now part of modern job duties. But how decisions are communicated to players is key. And it seems Thomson is a master presenter - he knows what to share and what not to with his players in order to get their maximum performance.
Consider what he told reporters about a decision to remove starting pitcher Ranger Suárez from Game 1 of the NL wild-card series. Thomson knew he was going to remove Suárez early in the game, but elected not to tell him.
"There is one thought where you tell them to empty the tank, 'Don't worry about going deep,'" Thomson said afterward. "Is that the best message to send him? Or is it, 'Hey, you know, just go and pitch your game. Don't worry about anything, just pitch your game.'
"So I decided not to tell him and let him pitch his game. We let him pitch his game and he did well. He was disappointed to come out. And all those (decisions) are scrutinized this time of year, and I get it. If that didn't work, it would be scrutinized. It is what it is, and you have to make the decision in your mind that you need to make."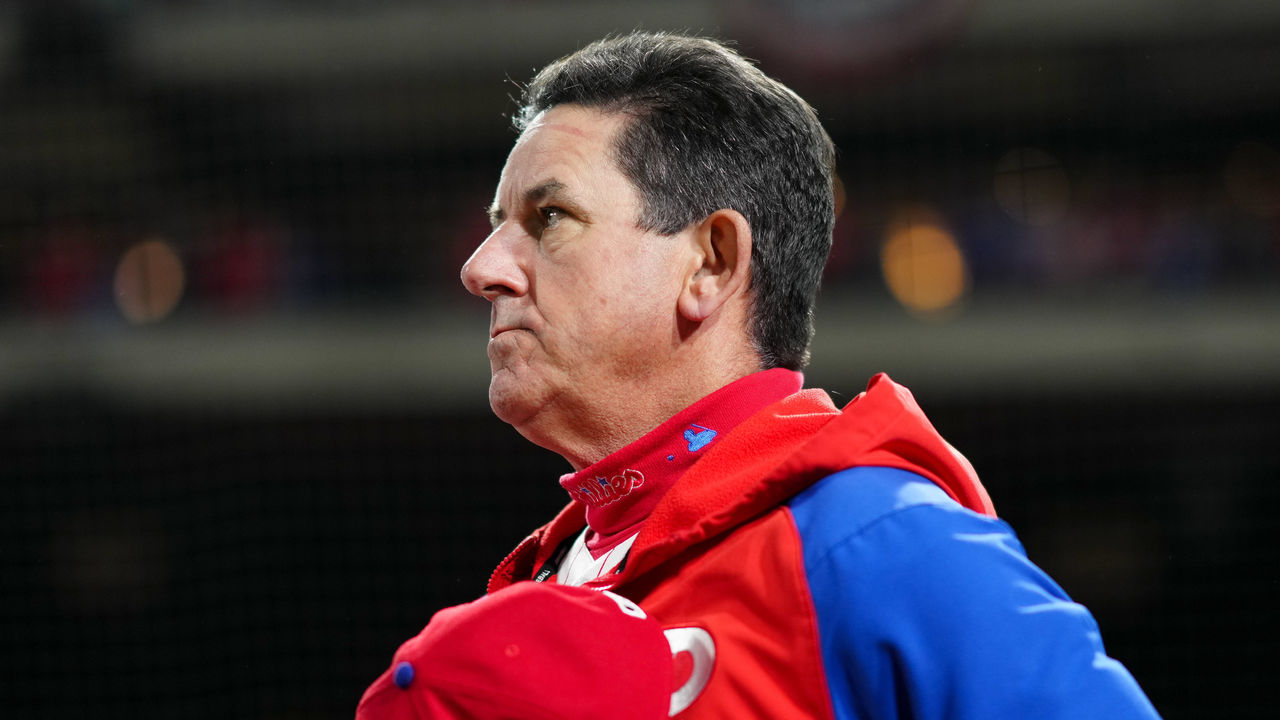 Suárez told reporters postgame that Thomson's read was "perfect."
"I know myself as a competitor, it would have taken me out of my comfort zone. As a starting pitcher, you want to go deep into games. If I had known it was going to be a short outing, it probably would have taken some energy out of me."
Suárez pitched 3 2/3 scoreless innings and six relievers followed him in a shutout effort against the Marlins.
But there are times Thomson wants players to know his perspective. When he first took over for Girardi, he wanted to address a clubhouse that he felt was pressing.
"We had great expectations coming out of spring training because we knew we had a good ballclub, and then it didn't happen right away," Thomson told The New York Times. "So it built up a lot of pressure, and you could feel it. So the first thing we tried to do was just calm everything down, slow it all down."
He started sending the lineup to players the night before games to let them know whether they were playing or not and where they were in the batting order.
As a former beat reporter, I've witnessed players arrive at the clubhouse, look at the posted lineup card, and get irritated if they're not in it. One player even stormed into the manager's office. It doesn't appear to be a practice that puts players in the best performance mindset.
"I think it gives them peace of mind when they go home at night," Thomson told the Times. "They can sleep better knowing whether they're playing or they're not playing. … I know it's important not only to young guys but also the veterans. They know exactly where I'm at, where the coaching staff is at, the playing time, with their role. It just gives them a little bit of peace of mind."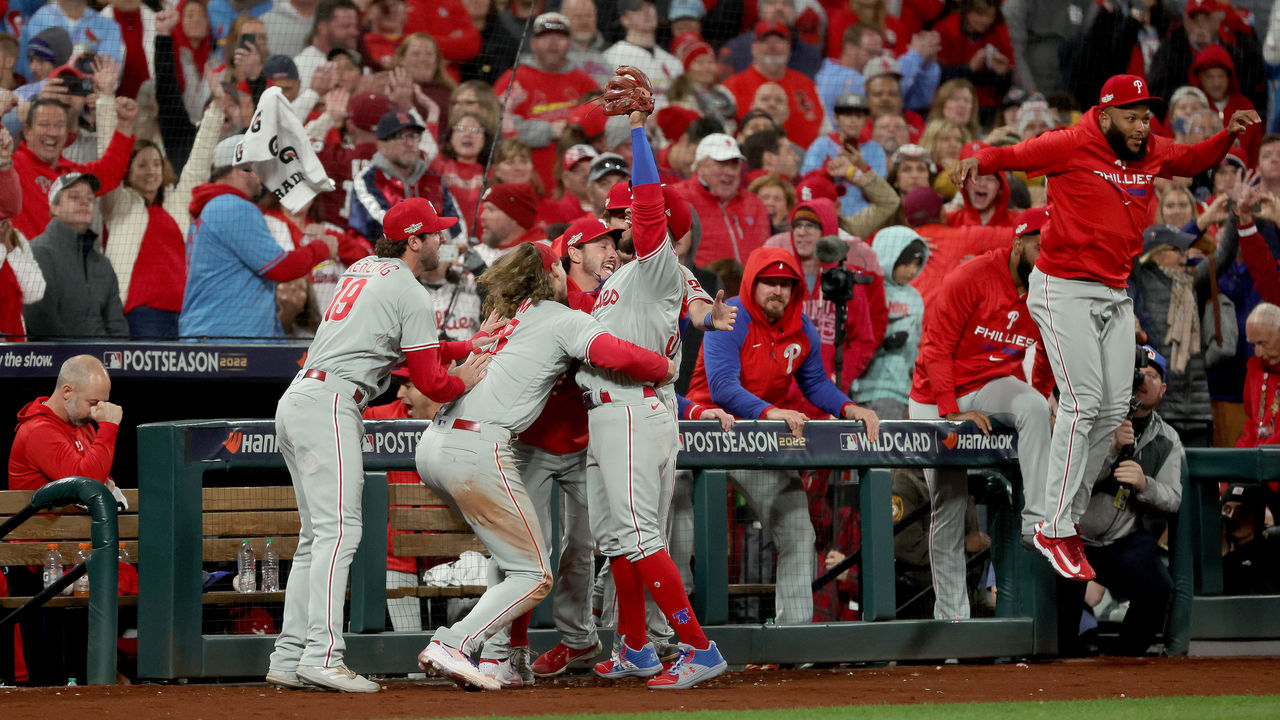 The Phillies also don't overcomplicate things for players, which might help come October.
"I think (Philadelphia) is a little different," Phillies shortstop Trea Turner told reporters before Game 2 of the NLCS. "It's a little old school. It's less information in a good way. Sometimes you can get caught up a lot in the video or the numbers. Throughout the season, we've kind of learned what we like, and what we don't like. We're doing the same thing we've kind of done all year."
Veteran players who Phillies president of baseball operations Dave Dombrowski added in free agency have made a difference in the clubhouse culture, too.
Consider the case of Alec Bohm last season.
In the second inning of an April game against the Mets, Bohm, then 25 and embarking on his second full season in the majors, made a routine play from third base. A sarcastic cheer poured down from the Citizens Bank Park crowd because he made three errors the night before.
A TV camera caught Bohm's reaction. He turned to shortstop Didi Gregorius and said: "I (expletive) hate this place."
After the game, as the Phillies walked into the clubhouse, Bohm learned his reaction was going viral. He knew the media would soon be flooding in. Waiting for him at his locker were a couple of veteran teammates, including Nick Castellanos.
"Do you know what you're going to tell them?" Castellanos said, as recounted by Alex Coffey of the Philadelphia Inquirer.
"No," Bohm said.
"That's OK. I know how lonely that feels, making three errors in a game," Castellanos said. "Own it. Don't shy away from it. Just be honest.
"I know that right now it seems like it's your whole career in a moment, but it's really just a small bump on a wonderful masterpiece. You're going to look back on this as something that made you better."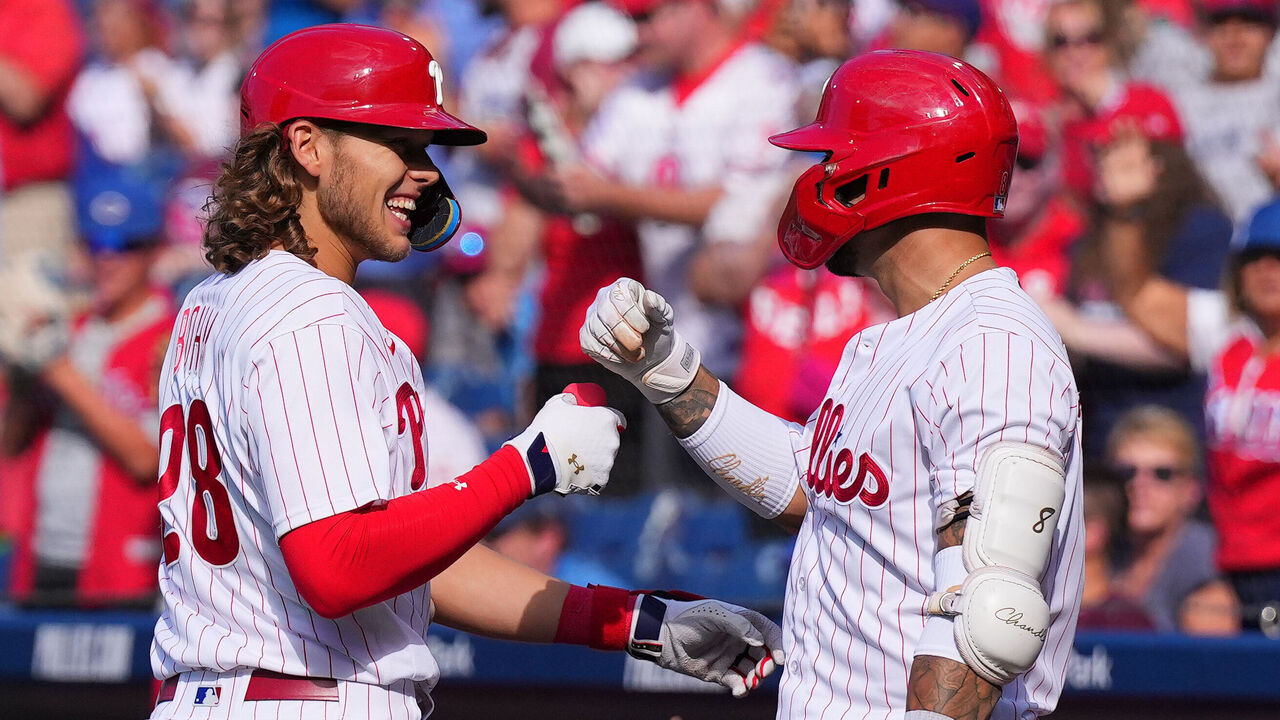 When the reporters entered and gathered around Bohm, Castellanos remained nearby.
Bohm sincerely held himself accountable. He said emotions got the best of him. He didn't mean what he said, he explained.
The next day at the ballpark, Bohm received a standing ovation.
This could have went differently. Bohm could have left the clubhouse or hidden from reporters. He could have tried to blame others. Perhaps he would have handled it the same way without veteran teammates supporting him, but we've seen players struggle in tough media markets. Joey Gallo admitted this year he had a tough time playing in New York. Players aren't robots even if we boil down their performance value into numbers.
Bohm recovered and even improved. After being nine runs below average defensively at third base last season, he was one run above average this season, according to Statcast's Outs Above Average measure.
In Game 1 of the NLCS on Monday, he smoothly fielded a grounder off the bat of Lourdes Gurriel Jr. and started a game-inning double play. He let out a primal scream - like the collective crowd did.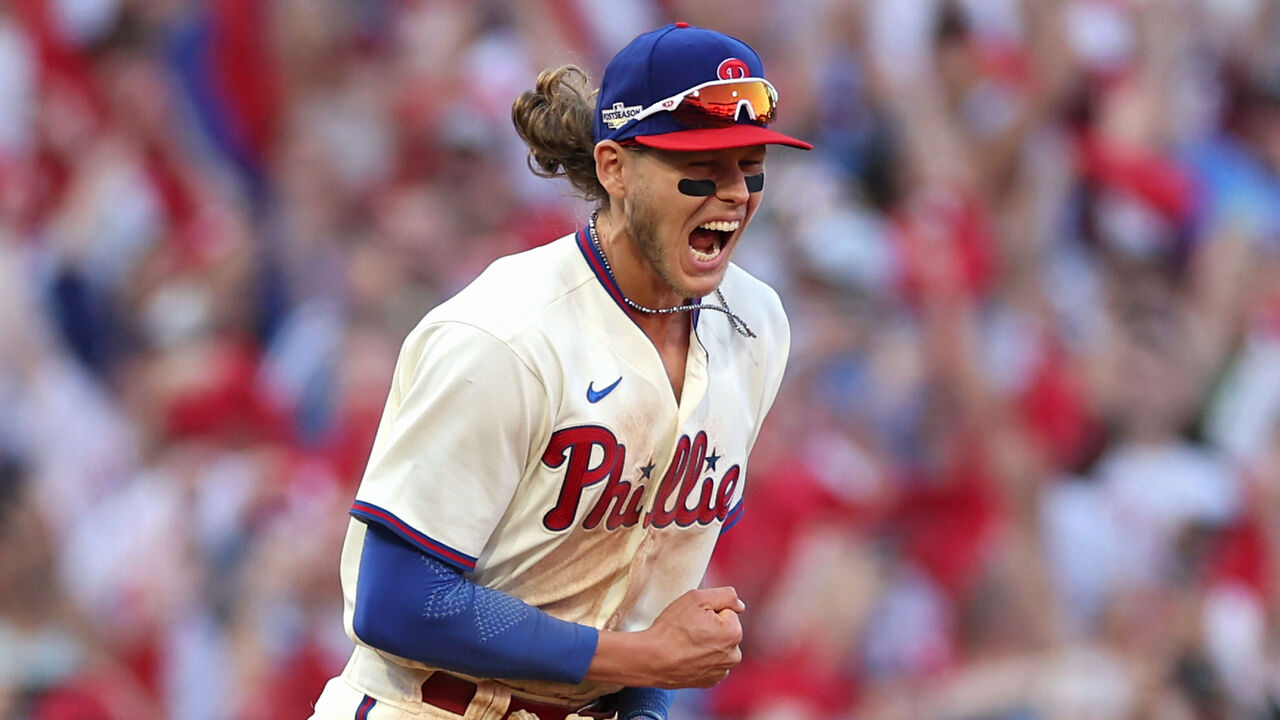 In the fourth inning of Game 2, Bohm charged a grounder off the bat of Tommy Pham, backhanded the ball, and made an accurate throw across the diamond for an out.
"Another terrific play by Bohm," TBS analyst Ron Darling said on the broadcast. "Earlier in his career, he would have let that ball play him. He attacked the ball with his back hand. Definitely a lot more confident."
The Phillies are a talented team positioned to succeed in October, but perhaps they've also mastered the psychology necessary to excel in the postseason. That's tougher to measure, but it doesn't mean it doesn't count. And it may count for a lot.
Travis Sawchik is theScore's senior baseball writer.