MLB team-by-team end of season awards
theScore's MLB editors hand out awards for all 30 MLB clubs with the regular season complete.
Arizona Diamondbacks
MVP: Corbin Carroll
Best Pitcher: Zac Gallen
Most Improved: Geraldo Perdomo
Most Disappointing: Zach Davies
Best Rookie: Corbin Carroll
Carroll's emergence in his rookie campaign helped lift the D-Backs into a playoff spot, while Gallen cemented himself as a Cy Young contender with another outstanding campaign. Perdomo cooled down considerably after an outstanding first half, but he still got on base at a .353 clip and stole 16 bags.
Atlanta Braves
MVP: Ronald Acuña Jr.
Best Pitcher: Spencer Strider
Most Improved: Matt Olson
Most Disappointing: Kyle Wright
Best Rookie: Jared Shuster
The Braves have a handful of players who easily could've been team MVPs on other clubs. However, Acuña, who became the first member of the 40-70 club, is the obvious pick here. Strider was the only pitcher to record 20 wins and led the majors with 281 strikeouts. Olson hit an MLB-high 54 homers after going deep 34 times in 2022.
Baltimore Orioles
MVP: Adley Rutschman
Best Pitcher: Kyle Bradish
Most Improved: Yennier Cano
Most Disappointing: Cole Irvin
Best Rookie: Gunnar Henderson
Rutschman is likely a lock as the team's MVP for years to come. The young backstop has emerged as arguably the game's best all-around catcher. Bradish quietly put together a career season. Cano was a throw-in to the Jorge López trade last season, but the right-hander burst onto the scene in 2023, forming a dynamic bullpen duo with Félix Bautista.
Boston Red Sox
MVP: Rafael Devers
Best Pitcher: Chris Martin
Most Improved: Triston Casas
Most Disappointing: Alex Verdugo
Best Rookie: Triston Casas
Casas figured things out after a tough April. The young slugger blends impressive power with great plate discipline and should be a mainstay at first base for years. Martin's bullpen brilliance will get lost in the shuffle, but the veteran was excellent all season.
Chicago Cubs
MVP: Cody Bellinger
Best Pitcher: Justin Steele
Most Improved: Adbert Alzolay
Most Disappointing: Trey Mancini
Best Rookie: Javier Assad
Bellinger set himself up nicely for free agency with his best season since winning NL MVP in 2019, and it'll be interesting to see if he stays in Chicago. Steele emerged as the Cubs' ace after injuries and inconsistency from Marcus Stroman and Jameson Taillon. Mancini was designated for assignment after registering a .635 OPS in 79 games.
Chicago White Sox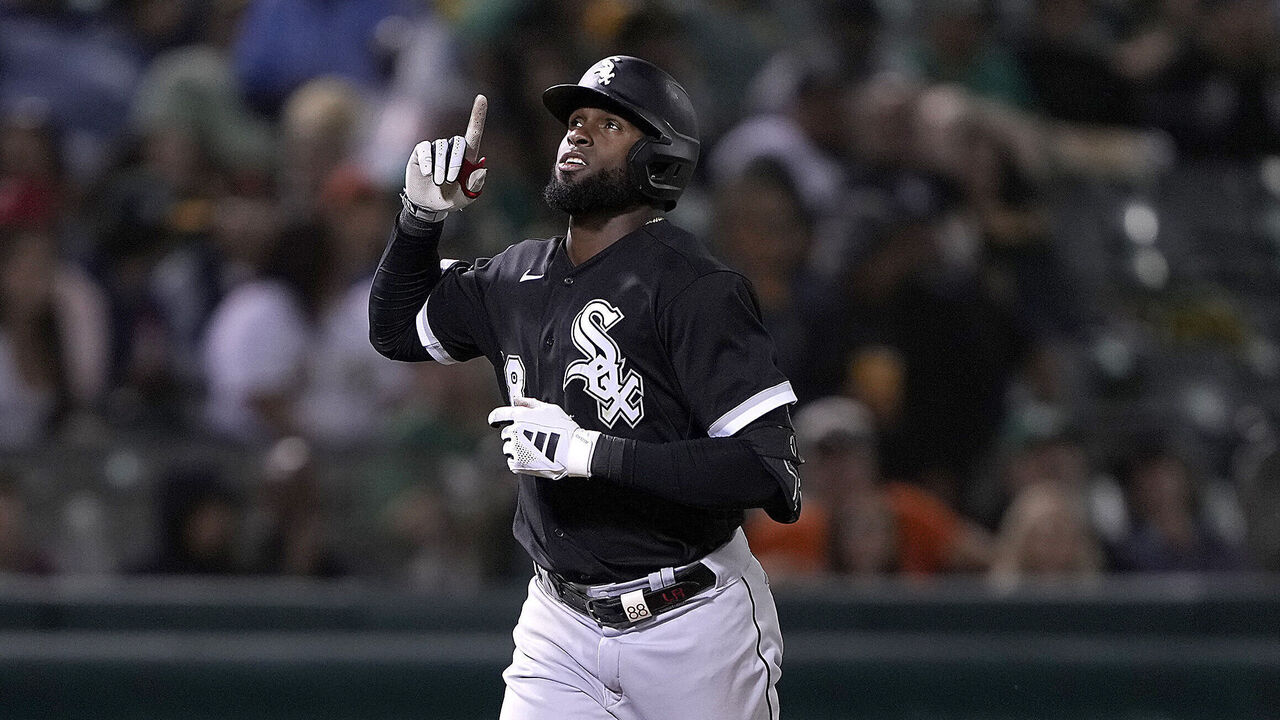 MVP: Luis Robert Jr.
Best Pitcher: Dylan Cease
Most Improved: Luis Robert Jr.
Most Disappointing: Tim Anderson
Best Rookie: Gregory Santos
Robert appeared in more than 100 games for the first time, playing 145, and had a breakout season. The 26-year-old hit 38 home runs with 80 RBIs and a .857 OPS. Cease regressed after an impressive 2022 but was still Chicago's most consistent hurler in a disappointing campaign. Anderson's year was disastrous - he hit one home run with a .582 OPS in 123 games.
Cincinnati Reds
MVP: TJ Friedl
Best Pitcher: Alexis Díaz
Most Improved: Will Benson
Most Disappointing: Wil Myers
Best Rookie: Spencer Steer
The Reds had several worthy team MVP candidates, but Friedl gets the nod. The steady center fielder quietly put together a solid season (.819 OPS) and gave Cincinnati certainty in the outfield. Meanwhile, Steer, Benson, and Díaz played critical roles. Benson ended up with a team-best .863 OPS in only 108 games after hitting .182 in 61 plate appearances last year. The future is bright in Cincinnati.
Cleveland Guardians
MVP: José Ramírez
Best Pitcher: Tanner Bibee
Most Improved: Josh Naylor
Most Disappointing: Zach Plesac
Best Rookie: Tanner Bibee
Ramírez's quiet excellence continued in 2023 as he cemented himself as one of the greatest players in franchise history. Bibee emerged as a strong rotation performer, especially after ace Shane Bieber's extended injury absence. Plesac posted a 7.59 ERA in five starts, cleared waivers, and eventually accepted a Triple-A assignment.
Colorado Rockies
MVP: Nolan Jones
Best Pitcher: Brent Suter
Most Improved: Elias Díaz
Most Disappointing: Kris Bryant
Best Rookie: Nolan Jones
There weren't many highlights in a 103-loss Rockies season, but Nolan Jones stood out. The 25-year-old should garner NL Rookie of the Year consideration after leading qualified rookies in OPS, hitting 19 homers, and posting a 135 wRC+. Bryant continues to disappoint after signing a seven-year, $182-million deal. He hit .233 (73 OPS+) in only 80 games.
Detroit Tigers
MVP: Spencer Torkelson
Best Pitcher: Eduardo Rodriguez
Most Improved: Spencer Torkelson
Most Disappointing: Javier Báez
Best Rookie: Reese Olson
Torkelson arrived after a miserable rookie 2022 season, hitting 31 home runs with 94 RBIs in 159 games. There's an argument that Báez's six-year, $140-million contract is the worst in baseball. He hit nine home runs with a .592 OPS in 136 games.
Houston Astros
MVP: Kyle Tucker
Best Pitcher: Framber Valdez
Most Improved: Chas McCormick
Most Disappointing: José Abreu
Best Rookie: J.P. France
The Astros' lineup was hit hard by injuries and inconsistency all year. Tucker proved to be a saving grace, posting a near 30-30 season with quiet, daily efficiency. He kept Houston going without Yordan Alvarez, Jose Altuve, and others. Abreu's first year after signing an expensive free-agent deal was a disaster. France was a pleasant surprise at the back of the rotation as a rookie.
Kansas City Royals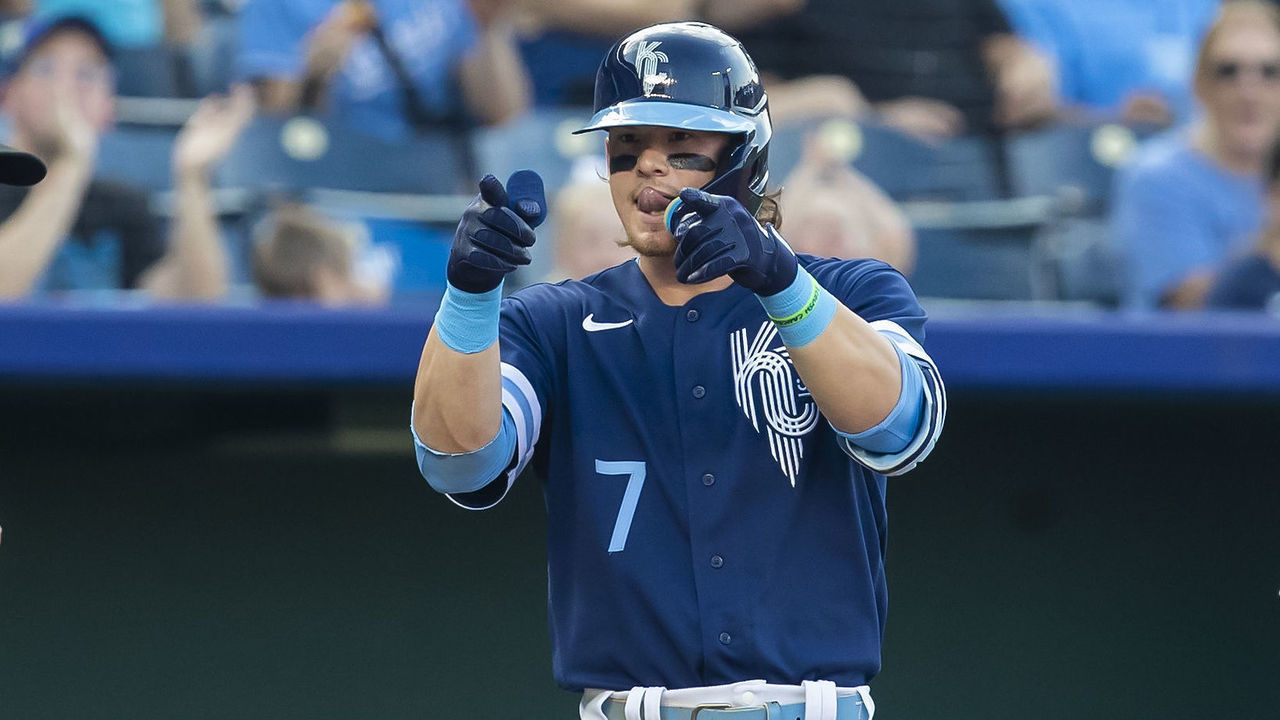 MVP: Bobby Witt Jr.
Best Pitcher: Cole Ragans
Most Improved: Bobby Witt Jr.
Most Disappointing: Brady Singer
Best Rookie: Maikel Garcia
Witt's growth into a 30-40 player as a sophomore stood out in an otherwise dismal Royals season. If Kansas City returns to relevance, it'll be because of him. The club also got a good one in Ragans, who pitched like an ace after the Royals acquired him from Texas for rental Aroldis Chapman in June. Singer took a major step backward and finished his season on the IL.
Los Angeles Angels
MVP: Shohei Ohtani
Best Pitcher: Shohei Ohtani
Most Improved: Mickey Moniak
Most Disappointing: Anthony Rendon
Best Rookies: Logan O'Hoppe/Nolan Schanuel
Ohtani made this easy. The two-way star tried to carry the Angels to the playoffs by himself before his historic season was finally cut short by injuries. Moniak, a former Phillies first overall pick, seems to have finally found a home in Anaheim. He's not a star (113 OPS+), but he showed he can contribute. There were many Most Disappointing Angel candidates, but Rendon "won" after another injury-plagued campaign. He hit two homers in 43 games.
Los Angeles Dodgers
MVP: Mookie Betts
Best Pitcher: Clayton Kershaw
Most Improved: J.D. Martinez
Most Disappointing: Noah Syndergaard
Best Rookie: James Outman
If it weren't for Acuña, the Dodgers would likely have two players battling each other for NL MVP in Betts and Freddie Freeman. They were terrific in leading the Dodgers to their 10th division title in 11 seasons. Martinez might be the steal of the offseason, giving the Dodgers 33 homers, 103 RBIs, and a .893 OPS for $10 million.
Miami Marlins
MVP: Luis Arraez
Best Pitcher: Jesús Luzardo
Most Improved: Jorge Soler
Most Disappointing: Joey Wendle
Best Rookie: Eury Pérez
Arraez flirted with .400 for months before settling for back-to-back batting titles; he was the heart of the Marlins' offense all season. Soler went from 13 homers with a .695 OPS in 2022 to 36 homers and an .853 OPS in 2023. Pérez, 20, gave the rotation a jolt, posting a 3.15 ERA with 10.6 K/9 over 19 starts.
Milwaukee Brewers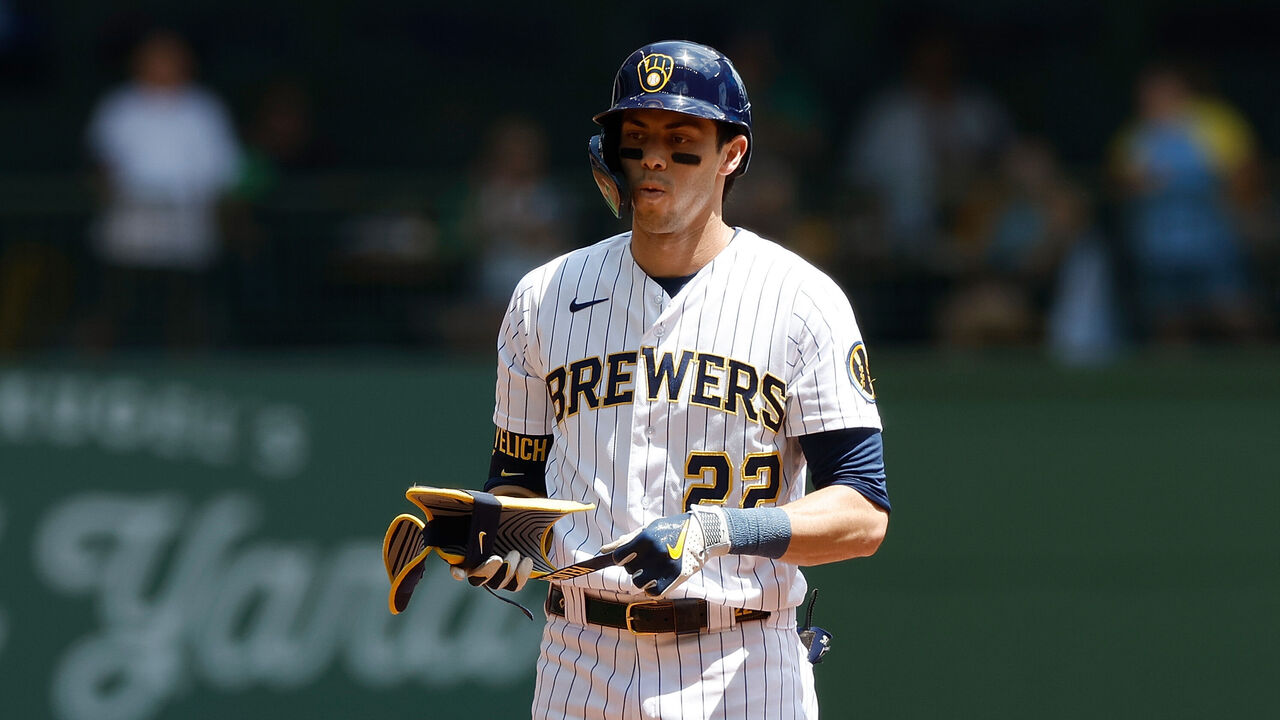 MVP: Christian Yelich
Best Pitcher: Devin Williams
Most Improved: Joel Payamps
Most Disappointing: Jesse Winker
Best Rookie: Sal Frelick
Yelich finally returned to something resembling his MVP form. His .818 OPS won't win him any hardware, but 2023 was his best season in years, offering a sign that he can still be an impact bat in a lineup that sorely needs him. Williams beat out starters Corbin Burnes and Freddy Peralta for top pitching honors with a dynamite bullpen season that puts him among baseball's best closers. Payamps helped, suddenly transforming from journeyman middle reliever into dependable mid-inning arm.
Minnesota Twins
MVP: Sonny Gray
Best Pitchers: Sonny Gray
Most Improved: Max Kepler
Most Disappointing: Carlos Correa
Best Rookie: Edouard Julien
Gray was the Twins' engine, posting one of the best seasons of his career. He finished as the majors' FIP leader (2.83) and allowed only eight home runs in 184 innings (a league-low 0.4 HR/9 rate). Offensively, Kepler's return to form and Julien's emergence as an on-base machine were the only sure things for a club that lost many regulars to injury and used 21 different position players.
New York Mets
MVP: Francisco Lindor
Best Pitcher: Kodai Senga
Most Improved: DJ Stewart
Most Disappointing: Jeff McNeil
Best Rookie: Kodai Senga
Lindor put together his first 30-30 season to go along with 5.9 fWAR on arguably the majors' most underwhelming club. Meanwhile, Senga ended up being one of the NL's best hurlers after starting the year behind Justin Verlander and Max Scherzer in the rotation. The Japanese right-hander's 2.98 ERA was second only to Blake Snell in the Senior Circuit. McNeil's .711 OPS was a big letdown after his 2022 batting title.
New York Yankees
MVP: Gerrit Cole
Best Pitcher: Gerrit Cole
Most Improved: Michael King
Most Disappointing: Carlos Rodón
Best Rookie: Anthony Volpe
Cole was the light in a dark Yankees season and appears set to win his first Cy Young. King transitioned splendidly from a relief role to the rotation, posting a 1.49 ERA in eight starts. Rodón's first season in the Bronx was worse than a disaster; he missed time with injuries, making only 14 starts, and finished with a 6.85 ERA. Volpe endured some growing pains but is still the club's shortstop of the future.
Oakland Athletics
MVP: Zack Gelof
Best Pitcher: Paul Blackburn
Most Improved: Brent Rooker
Most Disappointing: JJ Bleday
Best Rookies: Zack Gelof/Esteury Ruiz
Gelof earns A's MVP honors despite playing only 69 games. The rookie only needed two-plus months to finish the season as Oakland's leader in fWAR (2.8), wRC+ (133), and slugging (.504) among A's with at least 250 plate appearances. He and fellow freshman Ruiz, whose 67 steals set a new AL rookie record, showed that Oakland has some good future pieces. Rooker was one of baseball's best stories in 2023: He bounced around with a .668 OPS over his first three big-league seasons and then proceeded to hit 30 homers and represent the A's at the All-Star Game as a 28-year-old.
Philadelphia Phillies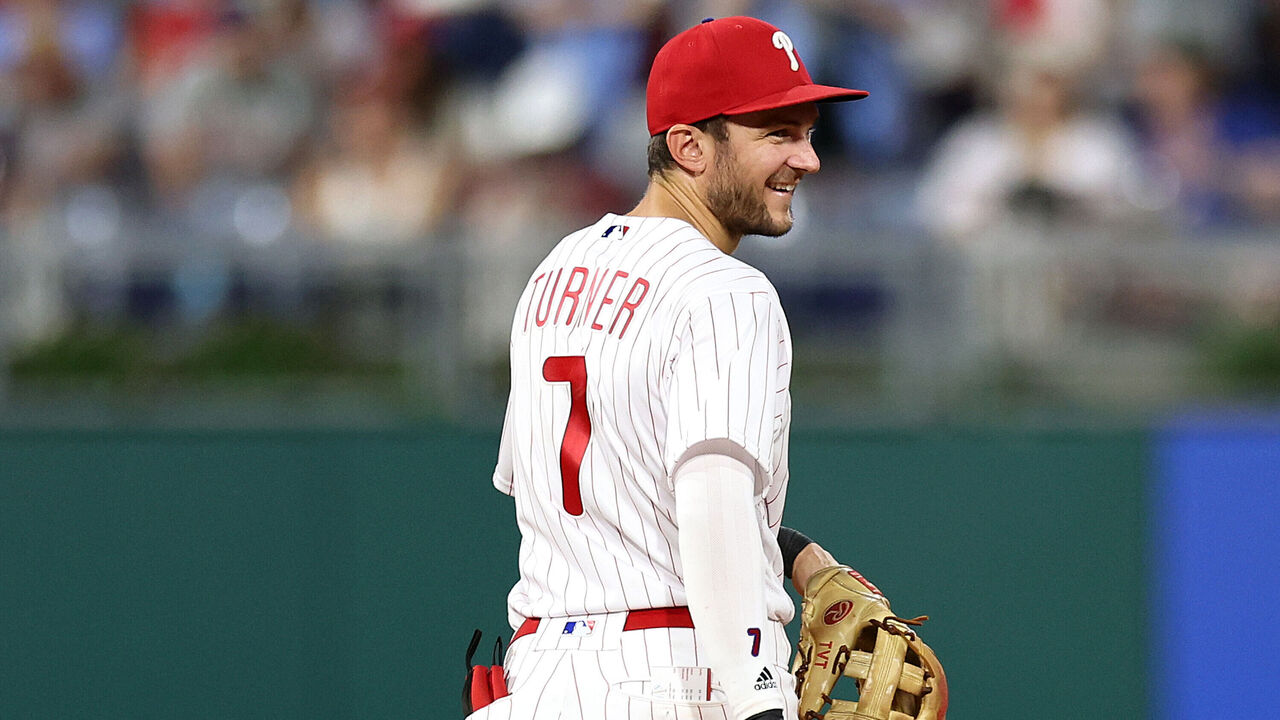 MVP: Trea Turner
Best Pitcher: Zack Wheeler
Most Improved: Nick Castellanos
Most Disappointing: Michael Lorenzen
Best Rookie: Johan Rojas
Turner, Kyle Schwarber, or Bryce Harper could've all been MVP, but Turner was a monster down the stretch and finished with the best fWAR of the club's position players. Castellanos' bounce-back campaign was also big; he went deep 29 times after hitting 13 homers in 2022. Lorenzen authored a 5.63 ERA with Philadelphia after being acquired at the deadline. Although he managed to throw a no-hitter, he may not be on the wild-card roster.
Pittsburgh Pirates
MVP: Jack Suwinski
Best Pitcher: David Bednar
Most Improved: Connor Joe
Most Disappointing: Roansy Contreras
Best Rookie: Jared Triolo
Suwinski took another step forward, finishing with a team-high .793 OPS, 112 wRC+, and 26 homers. Bednar was again lights out in the ninth inning, and the 30-year-old Joe turned in a surprisingly solid season as a utility man, putting up career-best numbers. Contreras was unable to build on his solid rookie campaign; his ERA spiked by almost three runs and he finished the season in the minors.
San Diego Padres
MVP: Juan Soto
Best Pitcher: Blake Snell
Most Improved: Ha-Seong Kim
Most Disappointing: Jake Cronenworth
Best Rookie: Tom Cosgrove
Despite Soto's and Snell's best efforts, the Padres missed the postseason for the second time in four years. Soto hit a career-high 35 homers and led the league with 131 walks. Snell was sensational in his free-agent season, posting the lowest ERA in the bigs while striking out an absurd 31.5% of hitters he faced.
San Francisco Giants
MVP: Logan Webb
Best Pitcher: Logan Webb
Most Improved: Wilmer Flores
Most Disappointing: Ross Stripling
Best Rookie: Patrick Bailey
It was another fantastic campaign for Webb, who led the majors in innings and ground-ball percentage while finishing top five in the NL in fWAR, FIP, and ERA. Bailey looks like the Giants' catcher of the future thanks to his sparkling defense. He was worth 13 defensive runs saved and rated 94th percentile or better in framing, pop time, and caught stealing above average.
Seattle Mariners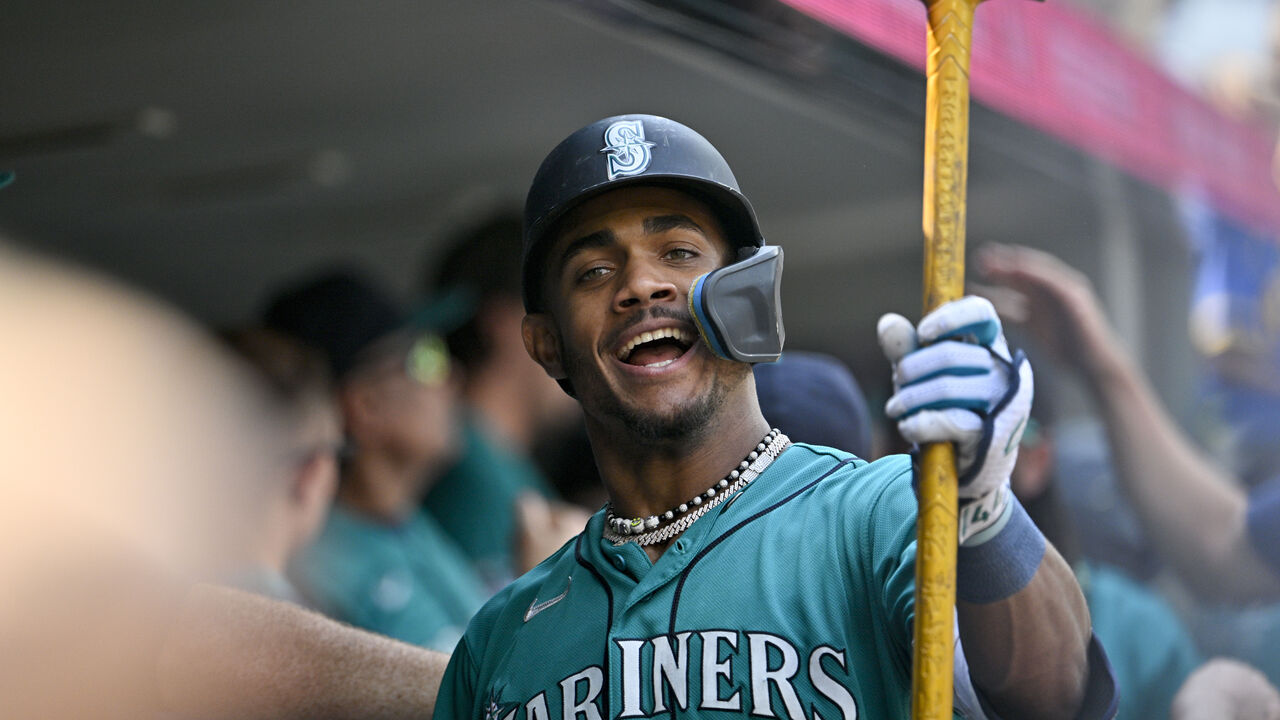 MVP: Julio Rodríguez
Best Pitcher: George Kirby
Most Improved: Jarred Kelenic
Most Disappointing: Ty France
Best Rookie: Bryce Miller
Rodríguez had a second half to remember and ended up with his first 30-30 season. He almost willed Seattle to the playoffs. Kirby narrowly beat Luis Castillo for top pitching honors after issuing only 19 walks in 190.2 innings - a sparkling 0.9 BB/9 rate. He had a team-best 1.04 WHIP. Kelenic, meanwhile, finally made good on some of his promise, while France's regression after his 2022 breakout was an issue for a team desperate for offense.
St. Louis Cardinals
MVP: Paul Goldschmidt
Best Pitcher: Ryan Helsley
Most Improved: Nolan Gorman
Most Disappointing: Giovanny Gallegos
Best Rookie: Jordan Walker
The Cardinals' disappointing season produced too many candidates for most disappointing player. Gallegos gets the (dis)honor after his massive step back as a dependable bullpen arm; his K/9 rate dropped and his ERA spiked before an injury ended his season. At least the Cardinals still had Helsley, who rose above the chaos to turn in another solid season out of the bullpen (albeit one disrupted by injuries). Goldschmidt also quietly went about his business, leading the team in most offensive categories.
Tampa Bay Rays
MVP: Yandy Díaz
Best Pitcher: Zach Eflin
Most Improved: Yandy Díaz
Most Disappointing: Taj Bradley
Best Rookie: Kevin Kelly
Díaz tapped into more power, hitting 20 home runs for the first time in his career while also sporting an OBP above .400. Eflin emerged as the Rays' most dependable starter after injuries to Shane McClanahan, Drew Rasmussen, and Jeffrey Springs.
Texas Rangers
MVP: Corey Seager
Best Pitcher: Jordan Montgomery
Most Improved: Dane Dunning
Most Disappointing: Martín Pérez
Best Rookie: Josh Jung
This is why the Rangers gave Seager $300 million. The 29-year-old hit 33 homers with a 1.013 OPS and challenged for a batting title despite being limited by injuries to 119 games. Montgomery ended up being the Rangers' best deadline acquisition, stabilizing the rotation after Jacob deGrom's and Max Scherzer's injuries. Montgomery had a 2.79 ERA and 1.09 WHIP while allowing only 13 walks and six homers in 11 starts down the stretch. Jung will get Rookie of the Year votes.
Toronto Blue Jays
MVP: Bo Bichette
Best Pitcher: Kevin Gausman
Most Improved: Yusei Kikuchi
Most Disappointing: Alek Manoah
Best Rookie: Davis Schneider
Bichette remains the Blue Jays' engine and one of the game's best offensive shortstops. Signing Gausman to a five-year contract continues to look very smart after the right-hander's second straight excellent season in Toronto. Kikuchi rebounded from a disastrous 2022 to set career highs in a number of statistical categories. He was needed after Manoah struggled so badly he was demoted on two occasions; it's hard to say what's in store for the 2022 Cy Young finalist. The torrid start to Schneider's MLB career after his promotion was a big reason why the Blue Jays were able to make the postseason.
Washington Nationals
MVP: Lane Thomas
Best Pitcher: Josiah Gray
Most Improved: CJ Abrams
Most Disappointing: Luis García
Best Rookie: Jake Irvin
The Nationals hovered around .500 in the second half thanks to improvement from core players like Thomas, who finished a career season with a club-best 28 home runs. Abrams also showed why he was a big part of the Soto trade. The 22-year-old shortstop went deep 18 times with 47 stolen bases after collecting two homers with seven steals across 90 games in 2022. Gray, 25, amassed a 3.91 ERA over 159 innings en route to becoming an All-Star.