After five decades in baseball, fun is still supreme for Mike Veeck
Jamie McCarthy / Getty Images
CHICAGO - In the Grand Ballroom of the Palmer Hotel, Mike Veeck again demonstrated last Friday that he might be the funniest man in baseball.
He captivated the crowd at the Society for American Baseball Research's annual convention for over an hour by demonstrating his gift for storytelling, recollecting the event he's most well known for in his hometown - Disco Demolition Night on July 12, 1979. The occasion resulted in an on-field riot and a forfeit by the White Sox of the second game of a doubleheader at Comiskey Park. Veeck worked in the team's marketing department then, and it was his idea.
Chicago is home to Veeck. It's where he had his first memory at a ballpark, holding his father's hand while touring Comiskey Park after Bill Veeck's group took control of the White Sox in 1959.
He was just a few hundred feet from Miller's Pub last Friday, where his father would often grab a beer, sit with a book, and put the book down to interact with anyone willing to chat. He, like his son, listened to fans. He was the man who brought baseball the exploding scoreboard, ivy to Wrigley Field's outfield wall, and Eddie Gaedel to the plate. Bill Veeck was something akin to the P.T. Barnum of baseball.
Mike Veeck has owned and operated minor-league teams since the late 1980s and carried on his father's legacy of fun at the ballpark.
He's most known for putting independent baseball back on the map with the success of the St. Paul Saints, which he founded in 1993 and sold, along with his partners, to Diamond Baseball Holdings this year. From 2015-19 in the independent American Association, the Saints averaged more than 8,000 fans per game.
Like his father, Veek's known for outrageous promotions with St. Paul and other clubs, like hosting the world's largest pillow and food fights and having dogs and pigs bring game balls to the umpires. There's been a Tonya Harding Mini-Bat Night and a No One Night (locking out fans). And there was nearly a Vasectomy Night on Father's Day in Charleston, South Carolina, until a firestorm of protest prompted Veeck and his team to cancel it.
Veeck explained a bit of his process to the crowd at the Palmer House.
"You in this audience don't necessarily need fun promotions to go to the ballpark. But there's a large group of people that will fall in love with this beautiful game of baseball if they come in and get exposed to it," he said.
Veeck has always been about fun, and the Veeck family has always tried to inspire "hope," he says.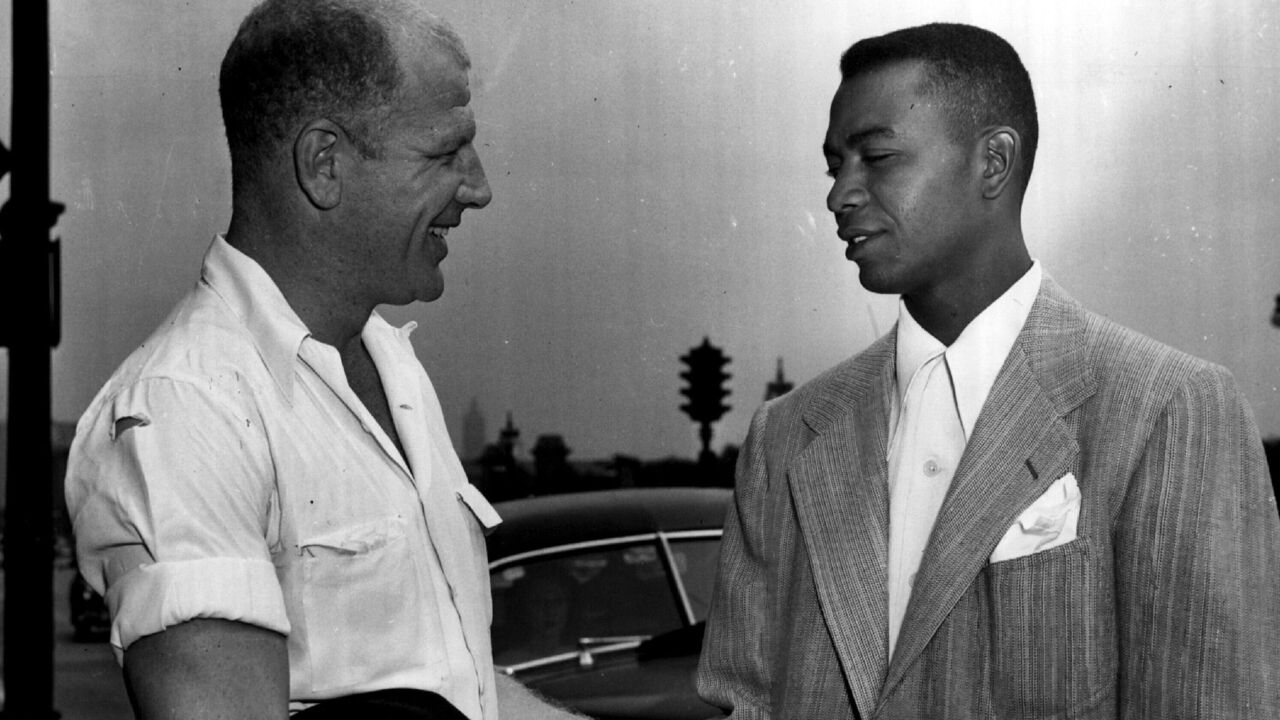 His father signed the American League's first African-American player, Larry Doby, when Bill Veeck owned the team in Cleveland.
On May 31, 1997, the Saints became the first professional men's team since integration to roster a female player, Ila Borders, who would pitch four seasons and log 101 innings in independent baseball.
Veeck also employed a radio color analyst born without eyes, Don Wardlow, and gave noted amputee Dave Stevens a chance to play minor league baseball in 1996.
Veeck understands despair, trying to help bring people out of it, having lost his 27-year-old daughter, Rebecca, in 2019 to Batten disease, a rare genetic condition that also robbed her of eyesight.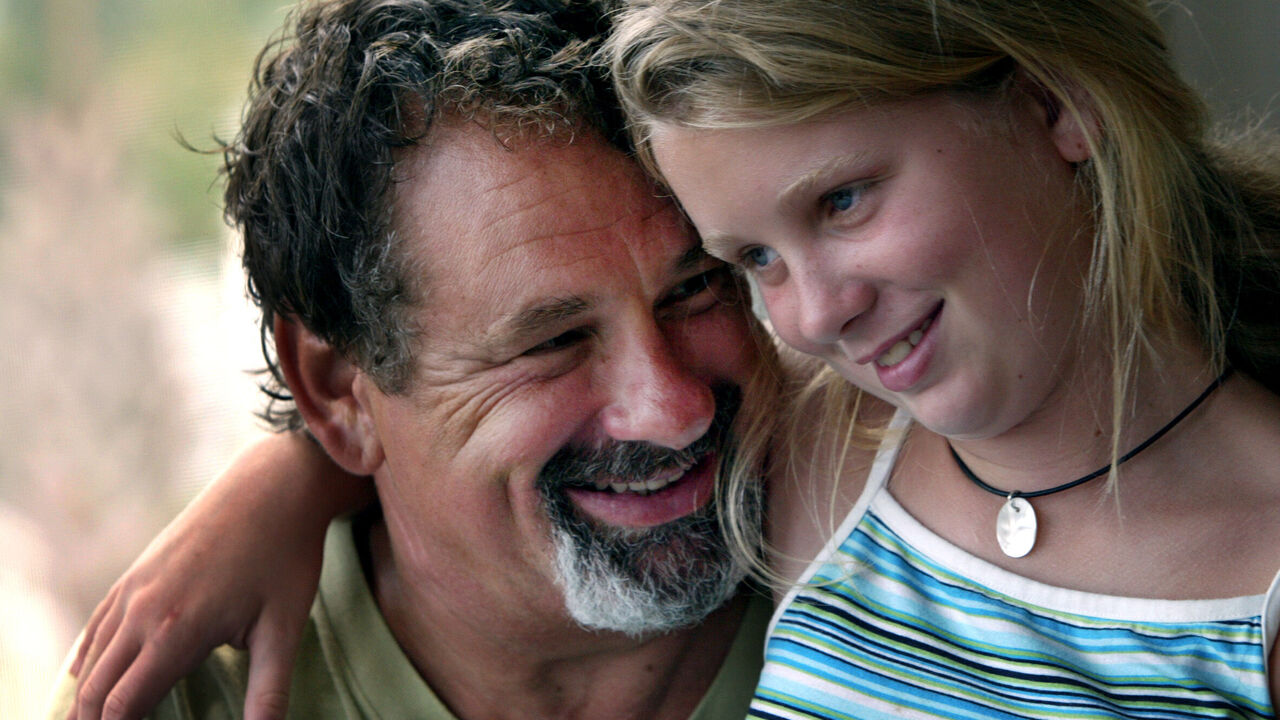 He's been about second chances, too.
After being suspended and released following positive drug tests, Darryl Strawberry signed with St. Paul in 1996. He hit 18 home runs in 29 games when the New York Yankees inked him.
Following Disco Demolition Night, Veeck left the White Sox the next year and said he believes he was blackballed from the major leagues. His life spiraled. He divorced. He lost custody of his son. He eventually enrolled in Alcoholics Anonymous and righted himself.
In 1989, New York lawyer Marvin Goldkang bought a distressed, independent minor-league franchise and was told by Baltimore Orioles GM Roland Hemond that "if you're crazy enough to buy the Miami Miracle, you're crazy enough to hire Mike Veeck," as Veeck recounted to Sports Illustrated's Gary Smith. The Goldklang Group, with Veeck and actor Bill Murray in the fold, has owned five teams in all.
A documentary about his life in baseball, "The Saint of Second Chances," is scheduled to be released on Netflix in September.
As fans gathered around for autographs and a few words at the SABR convention, it was clear the 72-year-old successfully carried on the family tradition. Everyone at the Palmer Hotel was having fun.
Veeck sat down with theScore to discuss his history, his process, being the son of Bill Veeck, and the state of baseball.
theScore: Why do you feel like fun is lacking in baseball, at least at the major league level?
Veeck: Because the money is so big. … What (MLB) needs to do is to get 150 like-minded men and women who have been working in the minor leagues and move them en masse to the major leagues. That's what you need to have happen.
The Twins were so funny (while Veeck was with St. Paul). 'We have hired the marketing director from the Royal Bank of Canada,' they'd announce, and I sit over there slobbering. I couldn't wait to get my hands around that person's throat because they didn't love baseball. You go to minor leagues, these are people working 16-hour days, seven days a week, because they love what they do. They are making no money. You elevate them. Bring them to the major leagues. It would eliminate a lot of problems."
theScore: And that could lead to changing who's working as ushers, interactions with the fans?
Veeck: We had what we call the usher-tainers (in St. Paul). It's the improv guys who are out of work. It's having your beer delivered by Elvis or Marilyn. There's all these out-of-work actors. Chicago is even better. Second City. Look at all the actors. … 'Wally the Beer Man' was an institution for 40 years in Minnesota. He made a fortune. Not all of us have that capability. So you make a character, and that makes it just a little more interesting.
We are trying to get a club in Joliet (Illinois) right now, and the first gag is everyone is named Jake. All the name tags. That came from Bill and the Blues Brothers."
theScore: Independent baseball is making a comeback in part thanks to your efforts, and there's an opportunity with Major League Baseball reducing its affiliate count. Why is independent baseball important?
Veeck: We were using the pitch clock three years before they were in the majors. We can put Ila Borders out on the mound. We can try all of these things because your world and mine are not going to jerk because a guy with no legs had an at-bat, which made hundreds of thousands of people sit up because there is hope. That's why independent baseball is so important.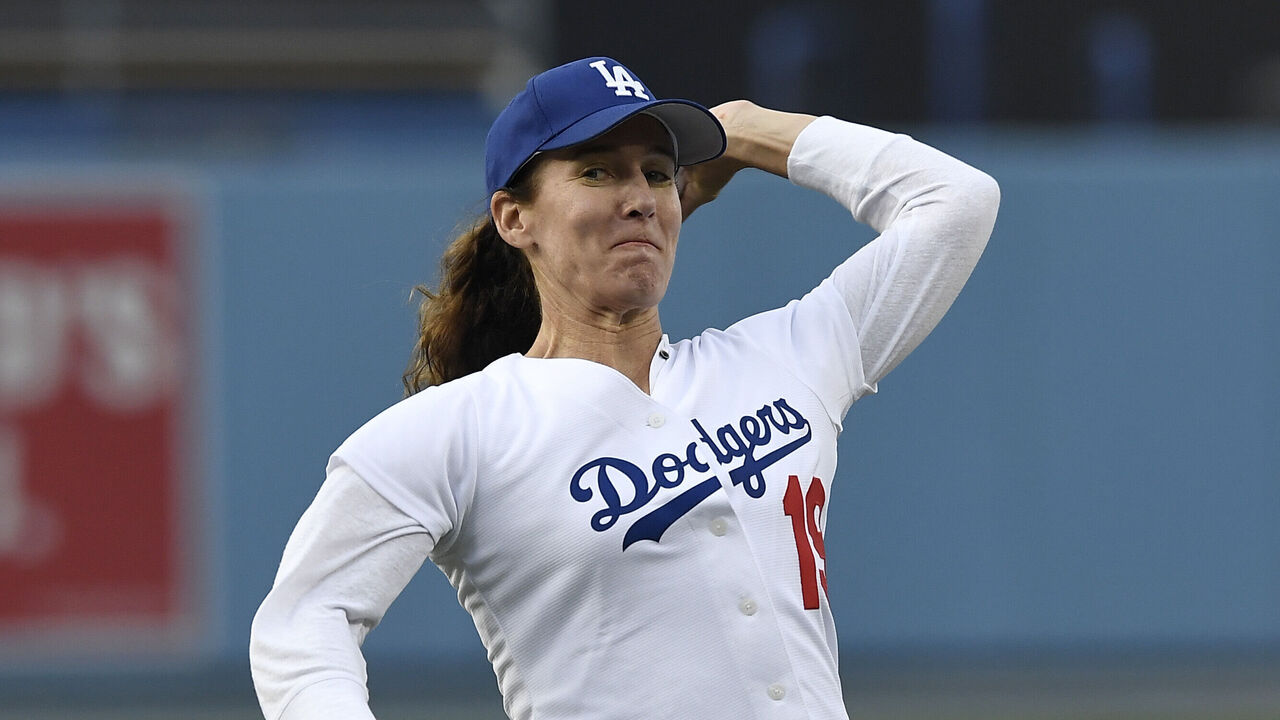 theScore: Do you like the new MLB rules?
Veeck: "I do. Yeah, definitely. … As soon as baseball announces they are going to cut beer sales in the eighth inning (not the seventh), you know they are leaving a little bit of money on the table. But I think it's the right thing to do."
theScore: How do you come up with ideas?
Veeck: Companies never cancel their sales meetings. They cancel their customer-service meetings. Those can go away. Unfortunately, they'll cancel their creative meetings. But the sales meetings, they're sacrosanct. That's wrong.
With the Saints, we had an hour every week where we just brainstormed ideas. Everyone has an opportunity to throw 'em in. Doesn't mean they get used. But it's all by your fellow employees.
I will stand at the gate (to speak to fans). 'Oh, you're standing at the gate. It's a photo op.' No. We trained (employees) in St. Paul. Fans would just come to the gate, and they would say, 'You gotta problem with this. You gotta do this. You need this over there. You need a kids' area.'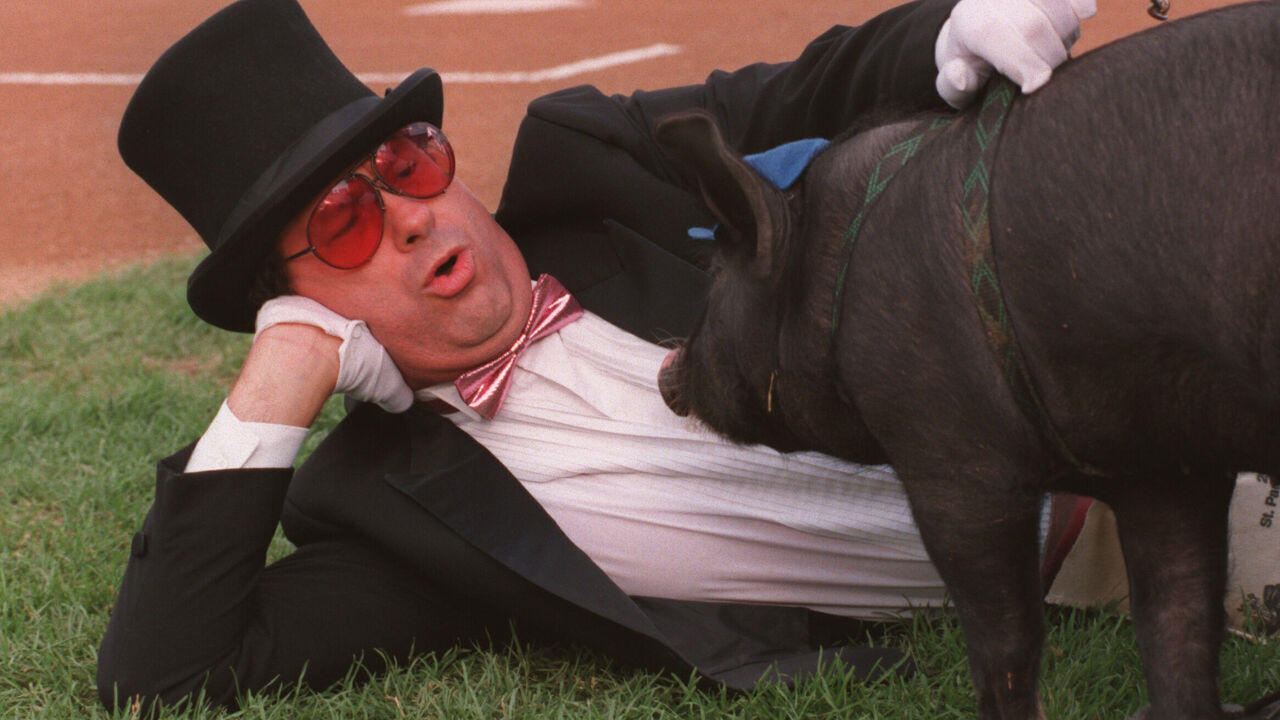 theScore: You mentioned during your talk that your dad preferred not to advertise but rather to surprise an audience. However, you generally take a different approach and promote. Why the difference?
Veeck: My dad and I always fought about this. … He loved the idea of Eddie Gaedel. He kept it under wraps. In that case, he had to because he knew they would make it difficult for him to do if he had telegraphed it. … After the O.J. (Simpson) thing, we had a Ford Bronco come out and drive around the warning track twice. We didn't say a thing. People just went crazy.
My position is, (Bill Veeck) was a man of his time. Now, Jesse Cole (founder and owner of the Savannah Bananas) is a man of his time, using Instagram to market nationally. It's just different vehicles.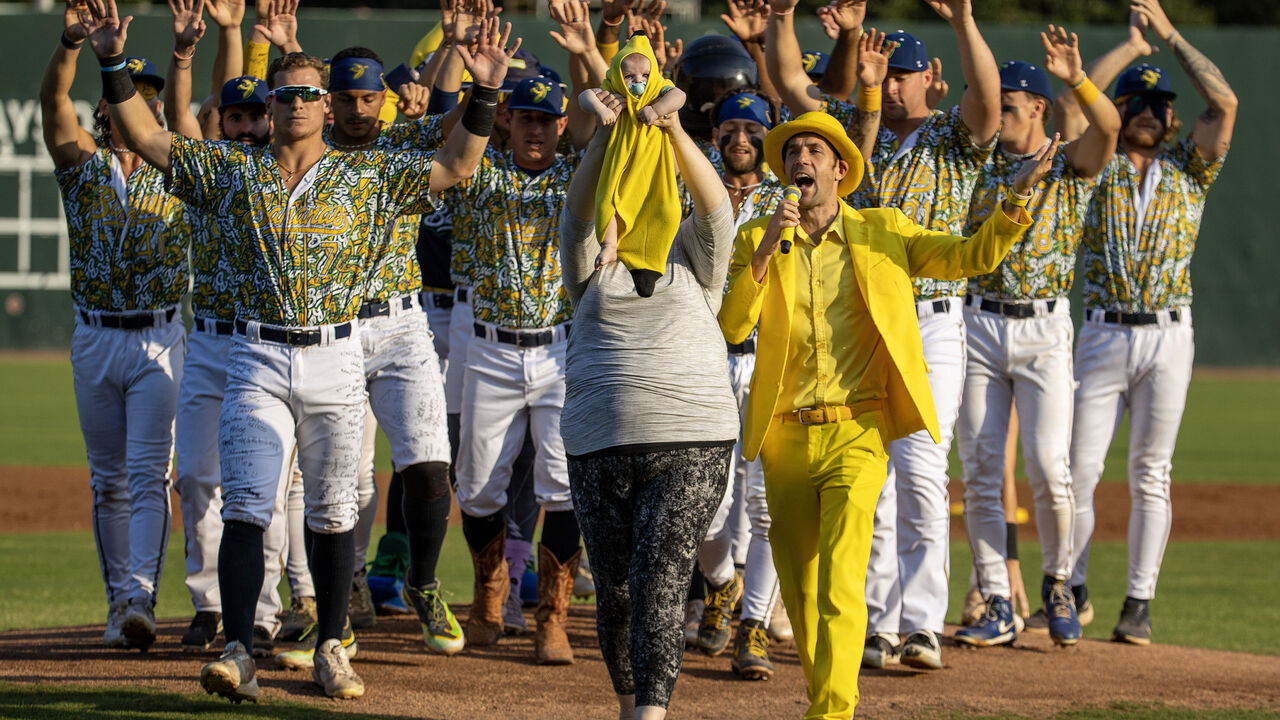 theScore: When you briefly returned to the majors with the Rays in 1999, you didn't stop taking chances. (An indoor fireworks display at Tropicana Field didn't quite work out as planned).
Veeck: The guys didn't close the vents. Because the marketing guys hated the operations guys, which I never knew, so the ops guys just left the vents closed. I fell on the sword as good leaders do, and (former Rays GM) Chuck LaMar let me. I couldn't believe it. I'm in the elevator alone with him, and I said, 'I probably shouldn't have shot those fireworks off.' And he said, 'Yeah, you probably shouldn't have.'
theScore: How difficult was it to be the son of Bill Veeck?
Veeck: I love my father, but I didn't want any part of the legend. … The people that said, 'Bill Veeck hired his kid.' Well, his father hired him. I said to him one day, 'You don't know what it's like to be your son.' He said, 'Really? You don't know what it was like to be William Louis Veeck Sr.'s son.' (Mike's grandfather was a sportswriter and former Chicago Cubs president).
I was afraid of my father when I started to work. Who wants the comparison? You could never achieve that. But St. Paul added a lot because I had the ideas and (proved) I could do that. It was a growth thing. … We sat together a lot during the last three, four years of his life. Smoked cigarettes and drank beer.
theScore: What did you learn in those final years with your father? How do you remember him?
Veeck: Patience. It gave me this great appreciation. When my daughter was dying, I used all the things he taught him. He became, more and more, a better father.
Here was the greatest operator in modern times in baseball, whom the fans loved. He used their ideas. He listened to them. The fans loved Bill Veeck because he was them, and they were he.
Travis Sawchik is theScore's senior baseball writer.
Comments
✕
After five decades in baseball, fun is still supreme for Mike Veeck
  Got something to say? Leave a comment below!