What effect is the pitch clock having on pitchers and injuries?
The first season of the pitch clock also feels like a time of attrition.
It seems like a major-league pitcher has left a game with an injury every day during the first quarter of the campaign. Just Wednesday afternoon, Los Angeles Dodgers starting pitcher Dustin May exited with right elbow pain, and San Francisco Giants starter Ross Stripling departed with a back ailment.
Many can't help but connect the new countdown clocks to the injuries.
But have injuries actually increased over last year? If so, are they up because of the pitch clock? Or is it simply the nature of throwing overhand and the stresses that come with ever-increasing velocities and designer breaking-ball usage?
theScore analyzed data from ManGamesLost.com - which records all game-level injuries in four North American pro sports - for the first 40 days of the 2022 and 2023 seasons. We eliminated injured-list stints that resulted from spring-training or prior-season injuries to focus on in-season injuries to muscles and joints. We also excluded stints related to illness.
What did we find?
IL trips for pitchers are up slightly versus last year - 72 to 69. However, total days lost this year are slightly down from 1,138 to 1,132 in the same period.
As for specific injury types caused by the act of throwing, shoulder injuries are flat season over season, but elbow injuries are up to 22 from 13 last year.
There's not yet been a spike in the most dreaded type of elbow injury, the torn UCL requiring Tommy John surgery. According to Jon Roegele's database, Tommy John surgeries for major-league pitchers from February through May are up by just one this year to nine from eight, with 10 days left in May. Neither of those compares to the 19 recorded in that period in 2021. The record for the four-month span, which is when most UCL injuries occur, is 20 in 2014.
Does the pitch clock bear any responsibility? The limits of this data don't tell the story of what's being talked about in clubhouses and dugouts. Sports injury expert Will Carroll, who regularly interacts with sports medicine and training staffs in baseball, suspects the pitch clock is having an impact but added that it's difficult to tie it to any one injury or find a pattern.
"That's the problem with all of these. If you look at almost any injury, I can't say Kumar Rocker's elbow popped because he had to get a pitch off in 15 seconds," Carroll said. "I can't say that (Nick) Lodolo's tendinosis is an issue (tied to the clock). I cannot point to a single injury this year and say, 'Oh, pitch clock.'
"But looking at the whole piece of it, I feel like Columbo. Everybody might be guilty, but the pitch clock is over there in the corner, and he looks like he might be the killer."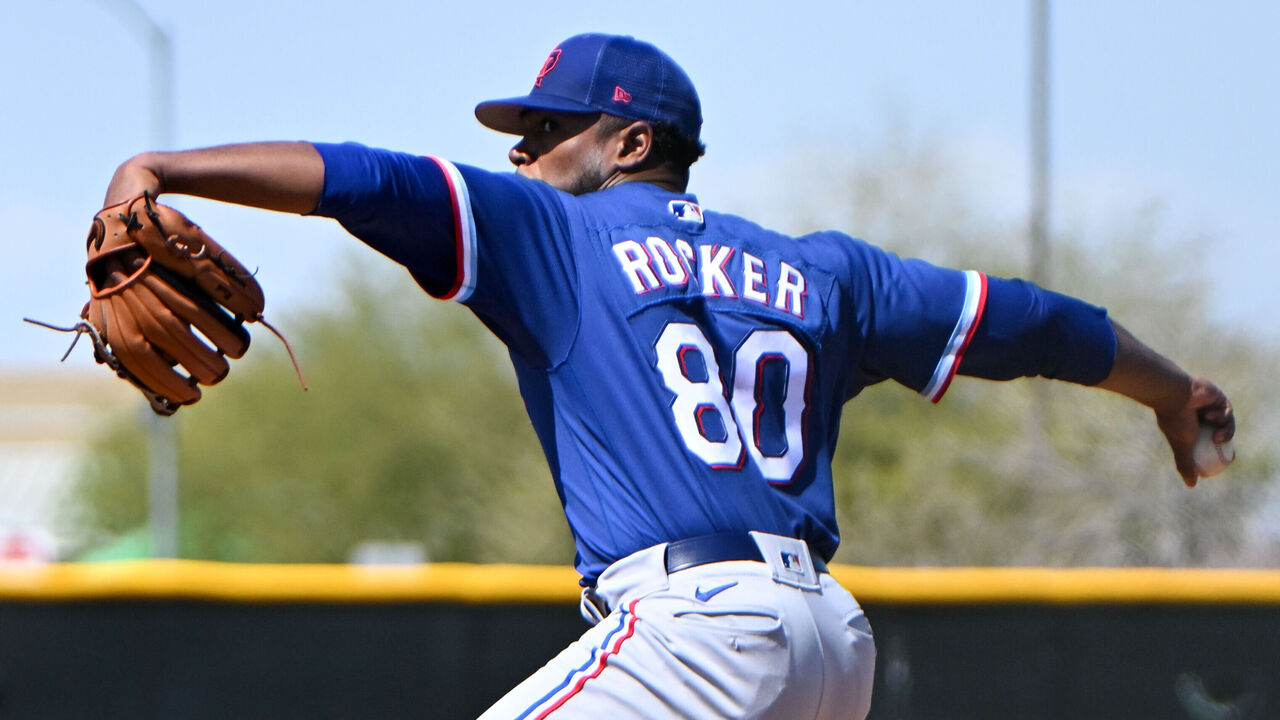 In trying to better isolate clock-related injuries, Carroll is monitoring a specific type of ailment.
"What I'm watching are the leg injuries," Carroll said. "The large muscles, the quad, the hamstrings, are more involved than people think. So, if it is an acute issue where they are wearing down, that's where they are going to wear down first. I don't think looking at elbow and shoulder is going to tell us a lot because those tend to be more about forces."
Pitching leg injuries are up at the major-league level, with nine IL trips covering 101 days lost so far compared to five trips and 63 days lost last year.
Carroll said that if the pitch clock is causing some injuries, he believes the ailments aren't tied to less time between pitches.
"I have enough data on guys with heart rate (monitors) that I know it was never a cardiac problem. It's a recovery problem," Carroll said. "Most of that (recovery) happens between innings. I don't think, functionally, it's the pitch clock from pitch to pitch. I think it's the pitch clock from inning to inning. It's shortening the time they have to recover. … So, what we have is the same amount of work in a shorter amount of time."
Injuries have hit the Tampa Bay Rays particularly hard.
Rays starting pitcher Jeffrey Springs was on his way to what looked like a breakout season before suffering an elbow injury requiring Tommy John surgery.
Drew Rasmussen, another pitcher Tampa had spun into a top-the-rotation arm, also suffered an elbow strain last week. The Rays immediately put him on the 60-day IL. Rasmussen's already had two Tommy John surgeries, and the fear is he'll need a third.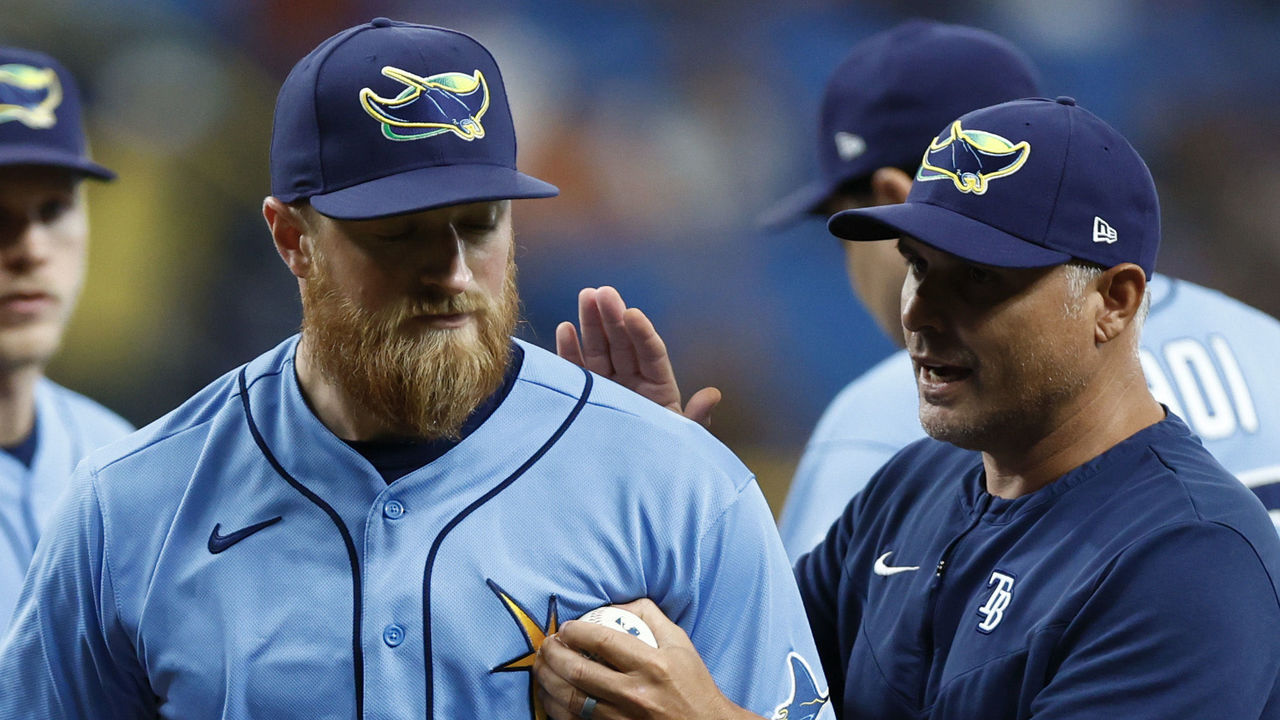 Rays pitching coach Kyle Snyder understandably feels gut-punched when his guys are hurt. He also suspects the clock is contributing to injury.
"We're in an era of baseball where it's all power, no art," Snyder said via text message. "It's a velocity-driven game right now. The guys are powerlifting every 15 seconds with half of their recovery time being cut abruptly this year, it's like when MLB implemented the substance rules midseason (in 2021). Nothing gradual. The minor-league process was a six- to seven-year evolution. I was in Durham at the time, and we were able to acclimate over time."
Snyder added that he feels like the banning of foreign substances could also be playing a role in some injury cases. He noted that there's research backing the idea that having to grip a less-sticky ball harder causes problems.
"It fatigues the flexor-pronator mass, which is essentially the first responder to the medial elbow," he wrote. "And when that fatigues from having to physically grab onto the ball harder to control it … especially for starters and their volume of throws per start, (that) makes them even more susceptible to medial elbow problems. The pitch clock and the inability to get the ball right are concerns.
"It will continue, if not get worse, in my opinion."
The Rays have made adjustments to give pitchers slightly more time for breathers.
They're having pitchers turn their backs to the catcher briefly before he throws the ball back since the clock doesn't start until the pitcher has the ball. The club is also discussing the best ways to manage the lessened recovery time between innings.
Even if the pitch clock plays a role, Carroll said he believes much more can be done to reduce injuries.
He cited the Breaking2 project led by Nike, with the ambitious goal of helping Eliud Kipchoge and other runners complete a marathon in less than two hours. The project attempted to optimize refueling by measuring calories expended and added during the race. Carroll said other sports are way ahead of baseball in recovery science.
"You wouldn't think there's a lot of carryover from the sub-2 project to pitching, but there is," Carroll said. "Most pitchers don't rehydrate well. They don't re-feed at all. They are doing almost nothing between innings. They are just sitting there.
"I'd guess all 30 teams have sports science departments at this stage, but are they listening to them?" Carroll added. "Are (teams) doing enough? Are we getting enough data? Simple things like heart rate would be amazing and be really good on a (TV) broadcast. If we did look at hydration, if we did look at re-feeding, if we did look at active recovery - there's so many things we're just not doing."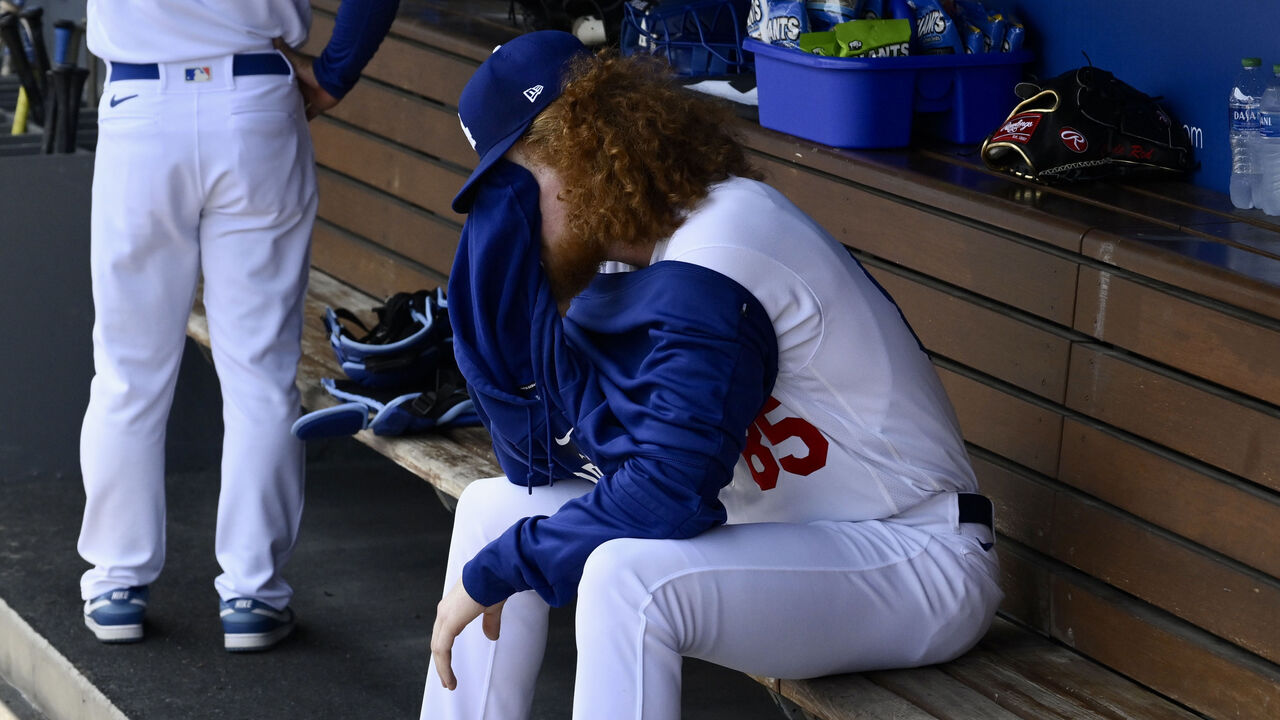 Despite the shorter recovery time, pitchers haven't scaled back their stuff. The average major-league fastball velocity is sitting at 94 mph, what would be a full-season record, and slightly up from 93.9 mph last season.
Driveline Baseball pitching director Chris Langin is skeptical about the pitch clock causing injuries. He noted there wasn't a major spike in Triple-A injuries in the first year of the pitch clock.
"I personally didn't buy that it was going to do that much from an injury or velocity standpoint," Langin said. "I don't think the data is significant enough to say the pitch clock is causing injuries.
"In theory, throwing harder, and people just generally being better at baseball, is just naturally pushing more people to push the limits - that increases injury rate but also increases entertainment."
Many believed baseball needed the pitch clock to speed up the game and make it more appealing to a wider audience. Of course, no one wanted pitcher injuries to be a result. We'll need more time and data to understand the pitch clock's overall effect.
"We always see more early in the season," Carroll said of injuries. "But I think we are going to see that carry into the season."
Let's hope that's not the case.
Travis Sawchik is theScore's senior baseball writer.
Comments
✕
What effect is the pitch clock having on pitchers and injuries?
  Got something to say? Leave a comment below!