MLB Roundtable: Astros scandal lingers; does Soto regret rejecting $440M?
theScore's MLB editors Michael Bradburn, Josh Goldberg, Bryan Mcwilliam, Tom Ruminski, Simon Sharkey-Gotlieb, and Brandon Wile answer some of the biggest questions throughout the 2023 season.
What has been your favorite early-season storyline?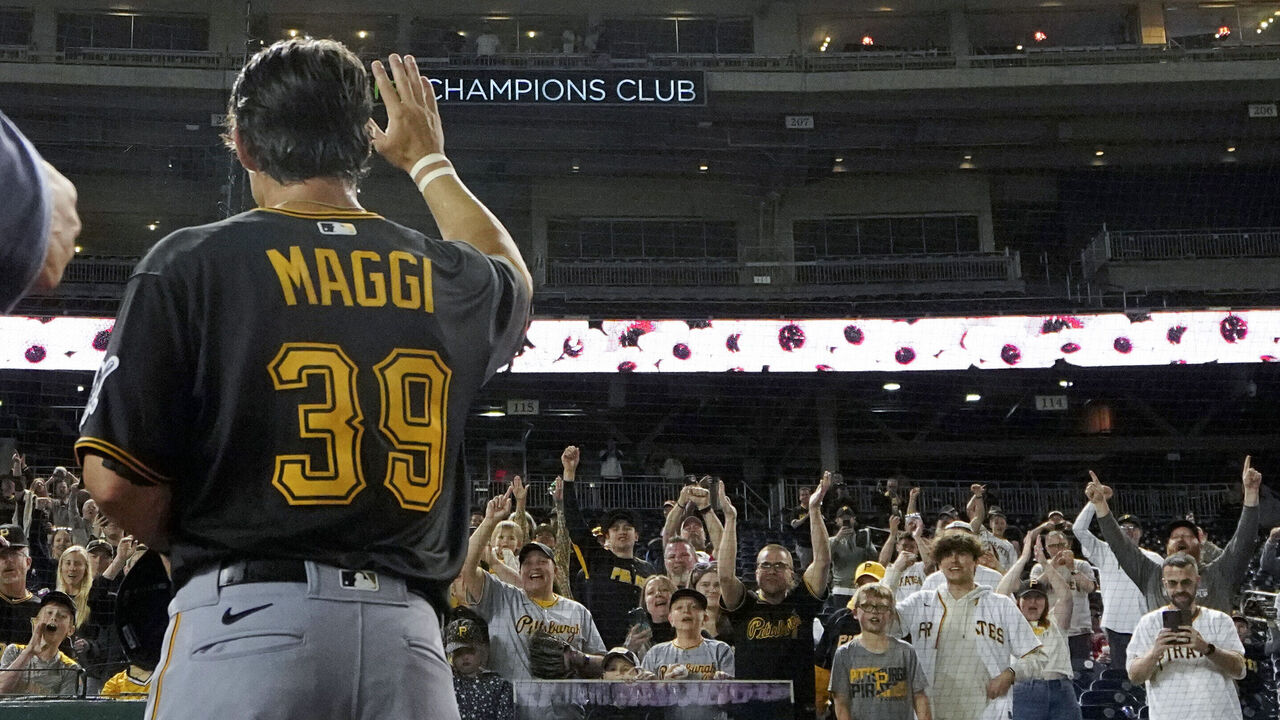 Drew Maggi makes MLB debut: After grinding through more than 1,100 minor-league games, Maggi made his MLB debut for the Pirates last month at 33 years old and even collected his first hit. To really paint the picture of how long it took Maggi to reach the majors, you need to look at his draft year. The utility infielder was selected in the 15th round in 2010, well behind Bryce Harper, Chris Sale, and Manny Machado, as well as Matt Harvey, who retired last week. Maggi's story should be an inspiration to never give up on your dream, and the Pirates deserve major credit for providing him with the opportunity. Watching his teammates react on the top step of the dugout when he collected his first hit will be one of the best moments of the season. - Wile
All of the offense: Pitching duels can be fun, but baseball is more entertaining when there's constant action on the field. Through 38 games for most teams, clubs have scored 440 more times and hit 184 more home runs than last season. But it hasn't been all about the long ball. Homers have made up about 13% of the season's hits, singles have increased by more than 260, and extra-base hits are on the rise. Add in shortened games due to the pitch clock, and fans spend less time waiting around for someone to strike out or hit a homer while being provided a more action-packed pace. Taking away shifts and clamping down on sticky stuff is partly responsible for the increase in offense, so kudos to the league for imposing these changes. - Mcwilliam
Smaller-market teams finding success: The Rays, Orioles, and Pirates are proving that money doesn't buy wins. The three clubs have a combined 74-39 record this season despite boasting three out of the four lowest payrolls in baseball coming into the season. The jury is still out on if Pittsburgh can sustain its winning ways, as the team has lost nine of 10 after a blistering 20-8 start. However, the Rays and Orioles look like legit playoff contenders in the ultra-competitive AL East. Tampa Bay has been by far the best team in the majors thanks to an explosive offense that's produced an MLB-leading 141 wRC+. Meanwhile, Baltimore's bullpen has been exceptional once again, amassing the third-best fWAR thanks to Felix Bautista and Yennier Cano. - Ruminski
Stolen bases are back: The new rules have been incredibly successful - there are so many things to love about the product baseball's putting on the field in 2023. But it's all about the steal. After years of rapid decline, stolen bases have returned with a vengeance. Consider that on May 9 of last season, there were a combined 565 stolen-base attempts, with 409 successful. This year, that's jumped to 1,013 attempts and 789 successful steals. Esteury Ruiz and Ronald Acuna Jr., the current league leaders, are reminding us that the stolen base is not just a weapon - it's fun. It's wonderful to see many people become reawakened to just how great the steal is. - Sharkey-Gotlieb
Who's one player not named Ohtani that's must-watch right now?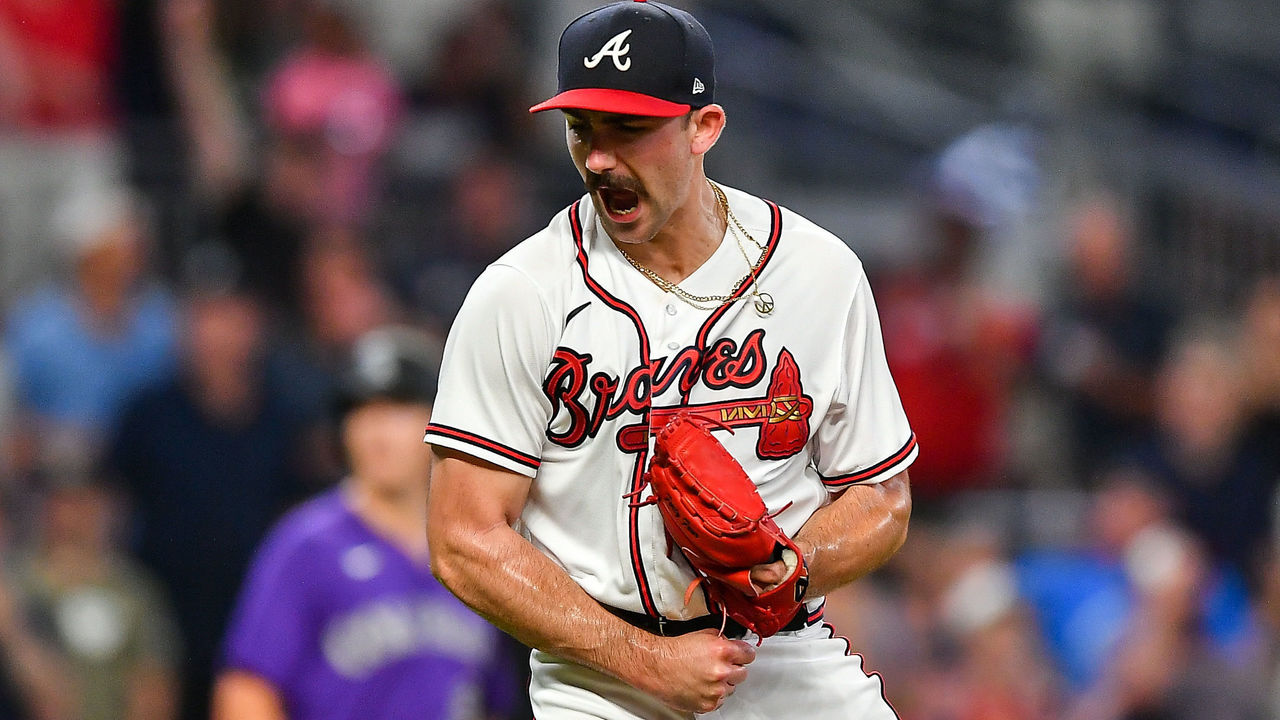 Spencer Strider: There's perhaps nothing more watchable in baseball than a pitcher at the top of his craft, and Strider has been that ever since he officially joined the Braves' rotation last year. Marlins manager Skip Schumaker perhaps articulated it best: "It felt like you were facing the closer there for eight innings." That really is the best way to think of Strider: he's an elite reliever who happens to be able to go three times through the order. It's nuts. In fact, the sophomore is the only qualified starter with a strikeout rate higher than 40%. Of every pitcher with at least 10 innings of work, Strider (ranked sixth) is one of three starters in the top 13 in strikeout rate, joined only by the injured Jacob deGrom and Jeffrey Springs. He has more strikeouts than Alek Manoah and Corbin Burnes combined. Can he maintain this for a full season? Who knows. But on a per-start basis, no one's better or more captivating than Strider. - Bradburn
Wander Franco: We're talking about a five-tool superstar who's doing things at 22 years old that most players can only dream about. He rakes, plays for the league's best team, and has made two of the most eye-catching defensive plays this season. The Rays have the young Dominican under contract until 2033, so baseball fans should expect plenty of Wander-ful moments in Tampa Bay over the next decade.- Mcwilliam
Ronald Acuna Jr.: Acuna is back with a vengeance after the worst season of his young career following an ACL injury in 2021. The Braves superstar has the third-highest fWAR in the majors while slashing .347/.438/.576 with seven homers and 22 RBIs. He's also the NL leader in hits, runs, and steals. The 25-year-old has a legitimate shot at becoming the first player since Alfonso Soriano in 2006 to have a 40-40 campaign. Acuna can beat you in so many ways; it's a pleasure to not only watch him healthy again but also reach a new level with his game. - Ruminski
Do we need to get over the Astros cheating?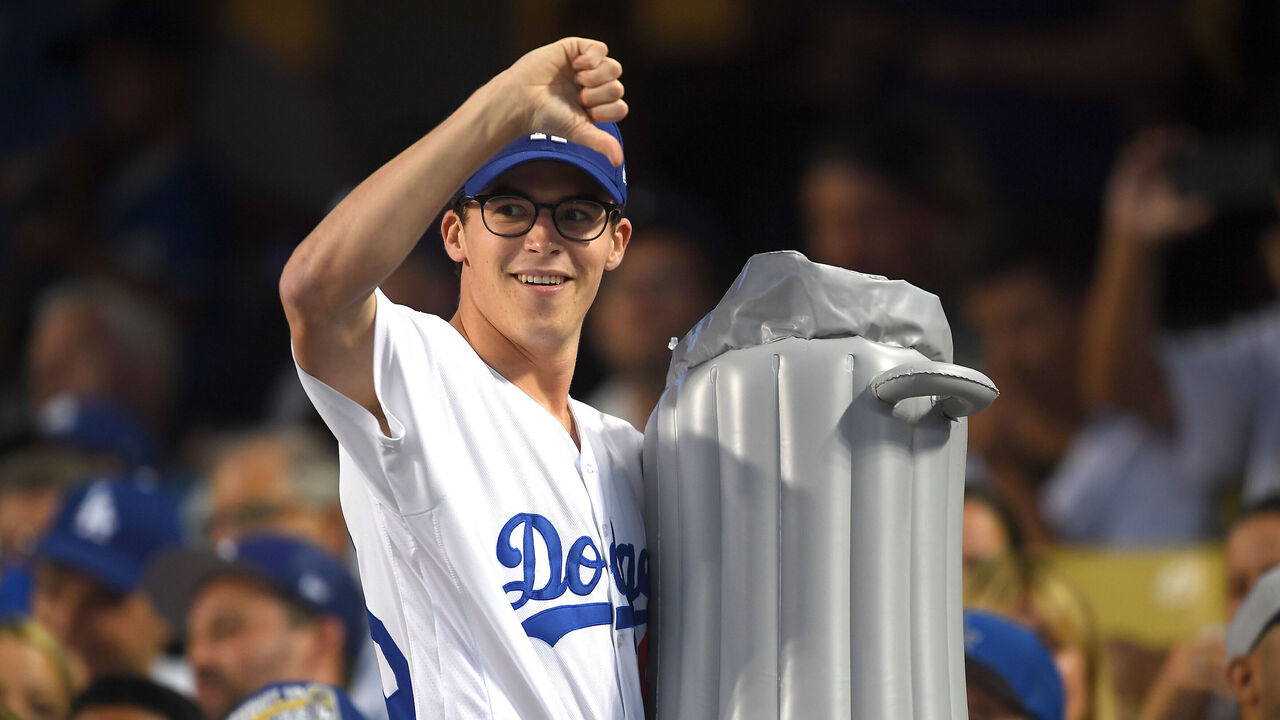 Yes: It's very likely that a good portion of MLB fans will never be able to forget what the Astros did. That's understandable, but at some point, you have to separate that group of players from the current batch of Astros. Only Jose Altuve and Alex Bregman remain from the roster that won the 2017 World Series. Are fans going to be yelling cheaters and banging trash cans at the 2040 Astros? It's time to let it go. - Goldberg
No: While it's correct that many MLB fans will hold this grudge until they die, many major leaguers should feel vindicated for continuing to hold the grudge against those players. Take, for instance, White Sox reliever Keynan Middleton, who called Carlos Correa a "cheater" after striking him out earlier this season. Middleton isn't beefing with the Astros; Correa is a member of the Twins now. Perhaps Middleton is more vocal than many other players, but it's hard for fellow competitors to cope with the fact that an entire team of players won a championship by breaking league rules. To players like Middleton, who played for the division-rival Angels in 2017, that's a lot to process, and it's not on us to police whether he's allowed to harbor that grudge or not. - Bradburn
What is the next change you want MLB to implement?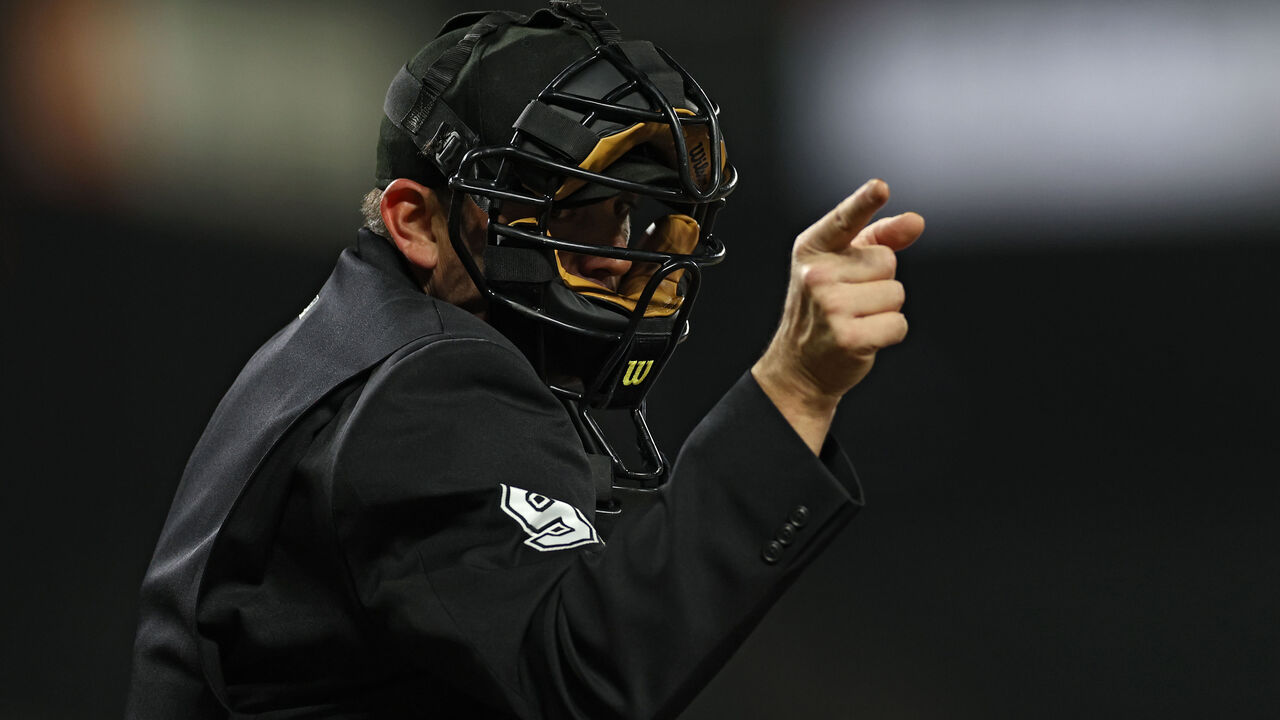 Strike-ball challenge system: MLB's new rules in recent years have been a massive success, but there's one more thing that could improve the game: Allow pitchers and batters to use a challenge system for balls and strikes. This would help limit some of the truly egregious calls we're still seeing while avoiding robot umps. This system is already working its way through the minors and allows each team to challenge up to three pitches during a game. It's quick, and it's accurate. Just like replay challenges on the bases, the goal is to get the call right without slowing down the game. Keep the human umpires, but use the technology to make the game better. - Wile
Move the mound back one foot: MLB studied this change during the second half of the 2021 Atlantic League season before abandoning the idea. That's too brief of a sample size to draw any definitive conclusions. So, with the caveat that it must be studied properly over a sustained period before it's brought to the majors, let's try it again. This idea isn't as radical as it may sound: The mound has continuously evolved over baseball's existence, moving from a flat "box" about 45 feet from home plate in the early days to its current distance in 1893; since then, the mound's height has been played with continuously. Each change was made to try and increase offense and level the playing field as pitchers began throwing harder and faster. Today, pitchers throw harder and faster than ever before. Even with the new rules, strikeout rates are actually up a tick in 2023, so it's not unreasonable to think that giving hitters some precious extra milliseconds would cut strikeouts down. Obviously, a fundamental change like this shouldn't happen overnight. But long term, if studied properly, we'd see it work as intended. - Sharkey-Gotlieb
Sudden-death Home Run Derby in extras: Baseball purists will riot if this idea is introduced to settle games that are tied after 12 innings. However, maybe it's not such a bad thing. Many resisted the ghost runner because it changed the "essence of the game," but the move actually was a big win for baseball by shortening unnecessary marathon games while adding instant drama and a sense of urgency to extra innings. Imagine what a thrilling sudden-death derby could do. Everybody loves the All-Star event, and now there'll be a sense of purpose with actual results on the line. Give me a Vlad-Judge showdown with five pitches each in a pressure-cooker situation. - Ruminski
No more changes: Things are in a really good place right now. Games are crisper with exciting offensive plays, stolen bases, and good pitching performances. With each additional rule change, you run the risk of oversaturating things and losing some of what makes the sport so unique and special. Let's stick with what's working for now. If things grow stale in the future, maybe then reassess and see if there are any potential tweaks to make things better. - Goldberg
Does Juan Soto regret turning down the Nationals' offer?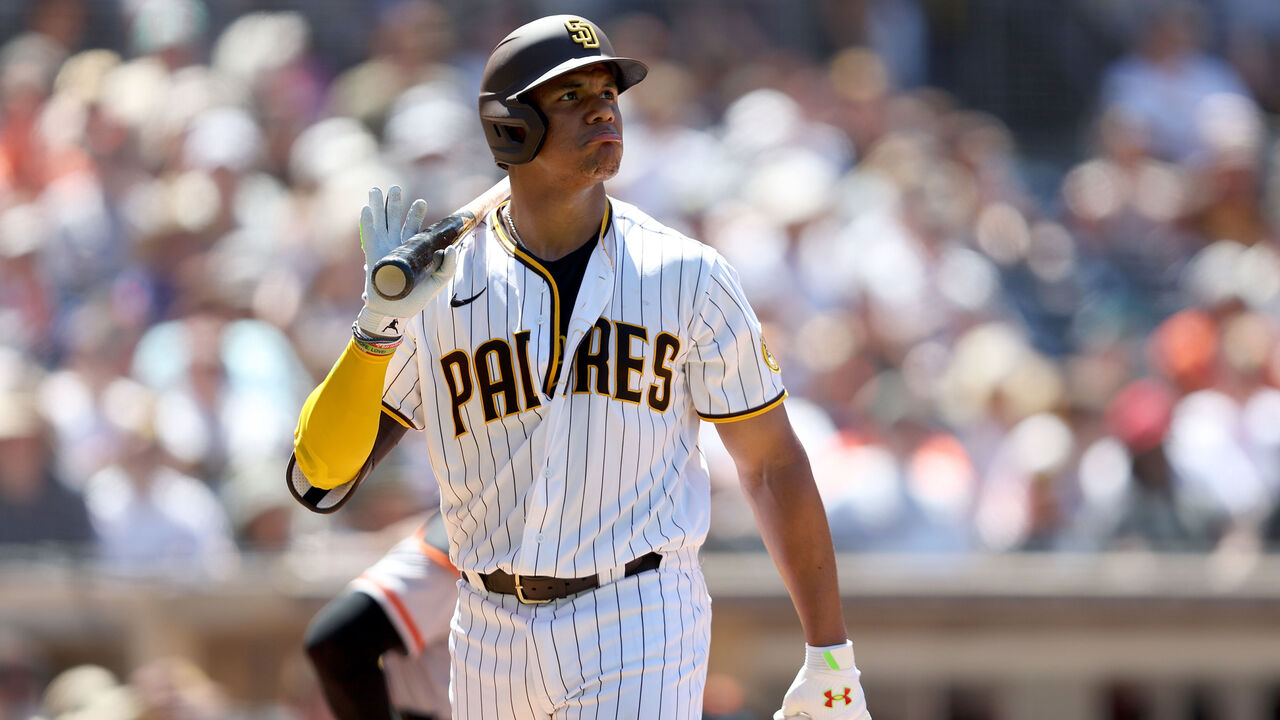 Yes: What are the goals of a professional athlete? Chiefly, to win a championship. Without a doubt, contributing to a team that'll go down as the best of the best for at least one season is every player's dream. Soto did that as a 20-year-old. Next, though, is to secure a fortune that puts you and your family in a position to never worry about money ever again. At the time, Soto was right to turn down a $440-million overture from any team. He'd already led MLB in on-base percentage from 2020-21 and boasted a .981 OPS (160 OPS+) entering the 2022 campaign before turning 23. All signs pointed to Soto being one of the most gifted and disciplined hitters ever. This year, though, he's striking out in 33.9% more plate appearances than his career norm (22.5% in 2023, up from 16.8% entering the season). He's on record saying he doesn't like the pitch clock and how rushed it makes him feel in the box. And while he's still producing at an impressive clip (.833 OPS, 136 OPS+), his patience is his hallmark. Thankfully, he's on a Padres team with an ownership group that's willing to hand out incredibly lucrative extensions. However, with Soto under team control through 2024, there's no rush to shell out, and if the Padres and their already swollen payroll don't start delivering, ownership's willingness to invest before Soto hits free agency could potentially dry up. - Bradburn
No: Sometimes, money isn't everything. Even if Soto doesn't secure a $440-million commitment from another club, it doesn't mean he was wrong to spurn the Nationals' offer. Washington was terrible in 2022 even with Soto's bat in the lineup. Locking into a long-term partnership with the Nationals wasn't a strong bet if he wanted to be a part of a consistent contender. Right now, it's hard to envision Soto landing a deal for even $100 million less than the Nationals offered with his uneven offensive production. However, there are still almost two seasons remaining until the 24-year-old hits free agency. Soto has plenty of time to right the ship at the plate and have his pick of the litter in free agency for a team that provides him with the combination of a lucrative contract and a path to consistently contend for the World Series. - Goldberg
Which executive or coach is most on the hot seat?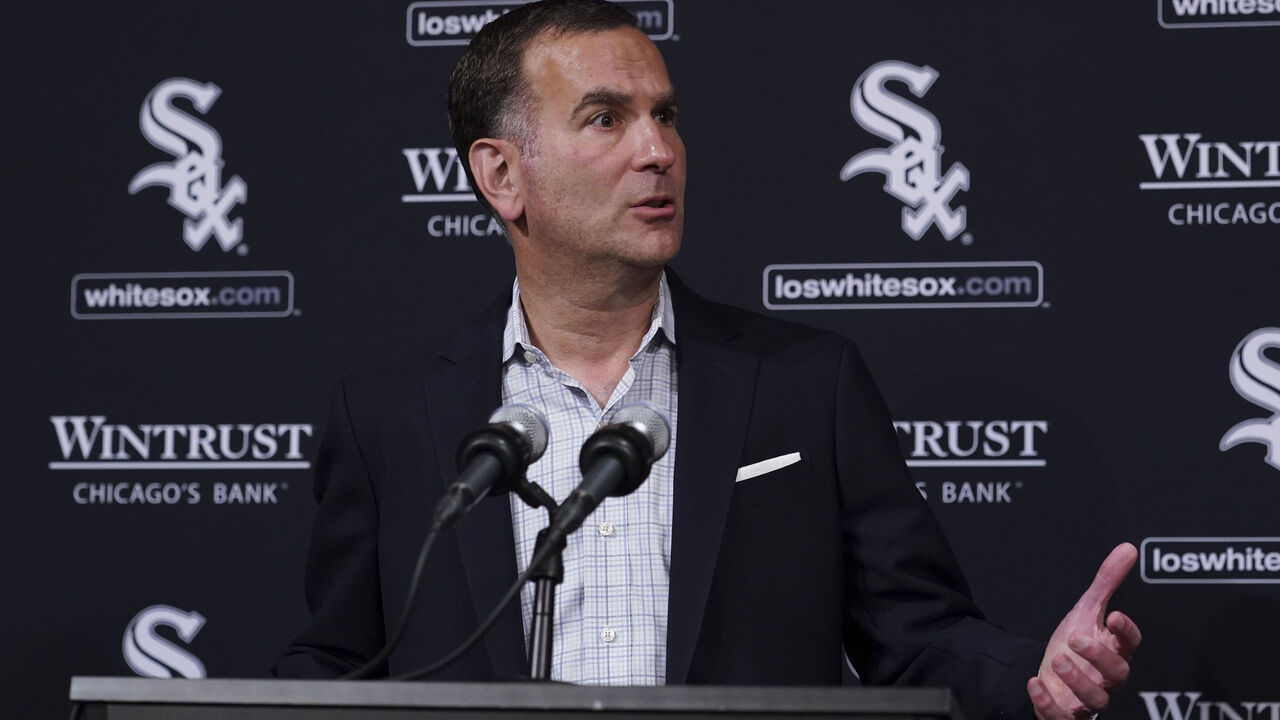 Rick Hahn: The White Sox general manager has nobody to blame but himself for a 13-25 start to the season. Hahn has already publicly taken responsibility, which makes sense because first-year manager Pedro Grifol isn't going to take the fall if Chicago's talented but oft-injured core continues to struggle to stay healthy and perform. Hahn put this team together and handed out long-term extensions to several players without proven major-league resumes. Owner Jerry Reinsdorf is loyal, but he could be forced to shake up the front office if things don't turn around quickly on the South Side. - Ruminski
Aaron Boone and Brian Cashman: The pair seem to be on the hot seat annually, but this year feels different. The Yankees are struggling, injuries are mounting (more so than in years past), and the boo birds have been out in full force in the Bronx. New York is last in the AL East despite baseball's second-highest payroll, with most of its recent big additions barely stepping on the field. Carlos Rodon, signed for $162 million, hasn't played. Frankie Montas and Lou Trivino, acquired last season in a trade with the Athletics, are out for the season. Giancarlo Stanton, Josh Donaldson, and Aaron Hicks - $63.5 million in total salary - have a combined minus-0.4 fWAR and 136 plate appearances. Managers are usually the first to go when things are awry, but Cashman's 25-year tenure with the organization could be in jeopardy, especially after he held himself accountable for all of the recent moves that have gone wrong. - Mcwilliam
John Mozeliak and Oliver Marmol: The Cardinals got off to their worst start in 50 years thanks in part to their rotation's bloated 5.40 ERA and now sport the NL's worst record. Marquee offseason acquisition Willson Contreras has been relegated to DH duties, and manager Marmol had a publicized early-season spat with outfielder Tyler O'Neill. Mozeliak, St. Louis' head of baseball operations since 2007, did nothing of substance in the offseason outside of signing Contreras to catch, which only amplified his failure to properly develop Yadier Molina's successor. Both his and Marmol's future likely depend on a quick in-season turnaround, and it doesn't seem like that's going to happen right now. The Cardinals haven't had a losing record since 2007, and St. Louis won't stand for anything less than a winner. If this spiral does continue, it's almost impossible to see how Mozeliak and Marmol survive. - Sharkey-Gotlieb
Comments
✕
MLB Roundtable: Astros scandal lingers; does Soto regret rejecting $440M?
  Got something to say? Leave a comment below!