1 reason to be excited for each NL team this season
The Major League Baseball season is around the corner and hope springs eternal. Not all teams set out with the same goal in mind, but there are reasons for every fanbase to be excited. Let's break them down, starting with the National League.
The American League can be read here.
NL East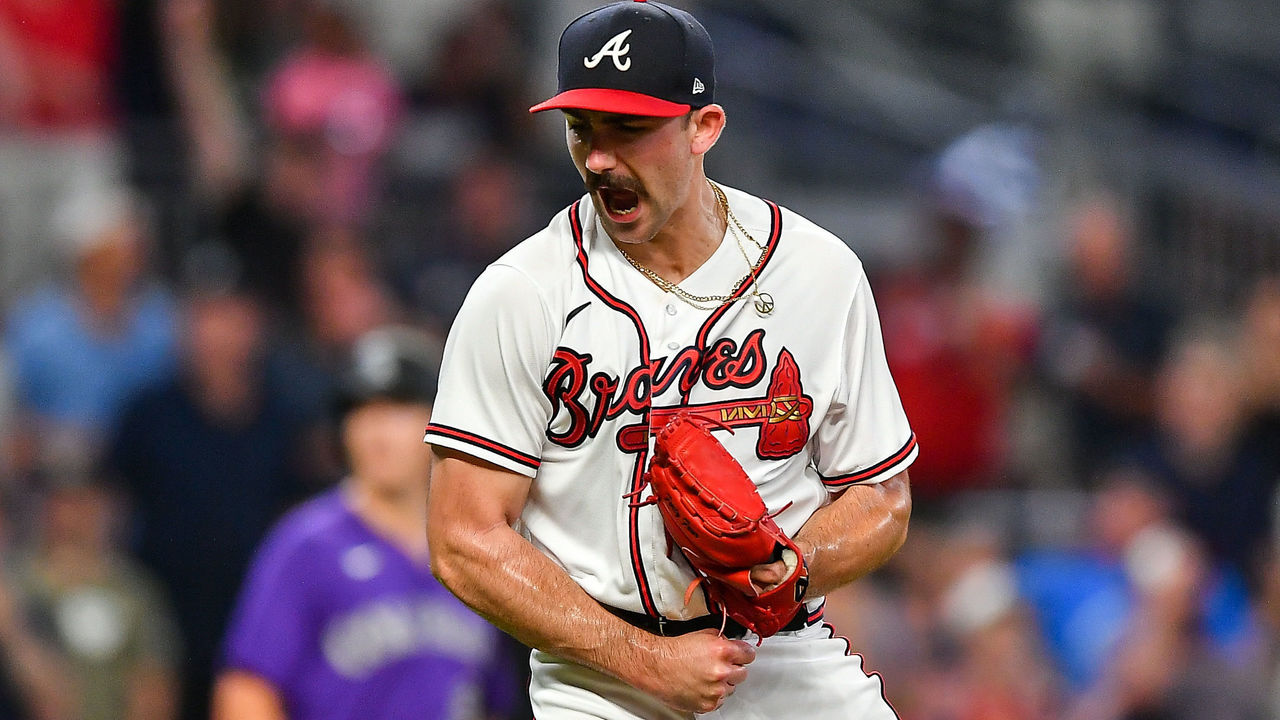 Atlanta Braves: Spencer Strider unleashed
There are tons of reasons for Braves fans to be excited entering the campaign, but let's hone in on one: a limitless Spencer Strider.
The NL Rookie of the Year runner-up opened the 2022 campaign in the Braves' bullpen, not making his first start until the end of May. Despite that, he was still one of 11 pitchers to reach the 200-strikeout plateau last year while throwing only 131 2/3 innings. Even further, his 38.3% K rate is the third-highest by a pitcher in a single season ever (min. 100 IP).
So, this year, Strider is starting in the rotation, with seemingly no innings limits or anything. What can the 24-year-old accomplish? Is the sky even the limit?
Miami Marlins: A possible step in the right direction
For as long as the Marlins have existed, they've seemed rudderless. Or, even worse, the rudder has been set to full-speed reverse.
This time, though, the roster is entering a season with an intriguing face lift, and it will be very intriguing to see if it pays actual dividends on-field. The biggest moves are in the infield, adding Luis Arraez at second base, Jean Segura at third, and shifting Joey Wendle to full-time shortstop after jettisoning Miguel Rojas to the Los Angeles Dodgers.
Of course, that leads to the very intriguing position change for budding star Jazz Chisholm Jr., who will move from second to center field and seems confident in his abilities to immediately threaten for Gold Glove awards. This doesn't make the team a contender, but it certainly makes the lineup deeper. Is this a baby step in the right direction or a lunge?
New York Mets: Steve Cohen and pretty much everything else as well
Everything is coming up Mets.
At this point, it has to be assumed that Cohen - who has a very hands-on role with running the team now that Sandy Alderson is no longer president of the club - will throw a blank check at any problem. And while many want to make that out to be a bad thing for the league (which it isn't, by the way), it's a great thing for Mets fans.
Look, it sucks to lose Edwin Diaz to a patellar injury in the World Baseball Classic. But if you think that Cohen, who committed over $800 million in contracts this winter, isn't already giving carte blanche to his baseball executives to make sure this team has the best possible options locking down as many wins as possible, you're delusional. The Reds shopping Edwin's brother Alexis Diaz? Cohen's on the phone. The Pirates make David Bednar available at some point? Incoming call from your buddy Steve. Whatever it takes to get it done, and that's a very new feeling for Mets fans.
Philadelphia Phillies: Fully operationally Dave Dombrowski
While the mightiest owner in baseball might be Cohen, the scariest executive to other teams is a fully operational Dombrowski.
The Phillies will have a couple problems to deal with in the regular season, losing Rhys Hoskins likely for the year due to an ACL injury and not getting Bryce Harper back until the second half. Thanks to Dombrowski's ruthless spending, though, they won't be without a superstar on Opening Day, with Trea Turner in the fold. Not to mention, new MLB rules that entice more stolen bases could make him a menace.
The Phillies' biggest weakness - and stop me if you've heard this one before, any other fans of Dombrowksi-run teams - was the bullpen. And they did a good job of addressing that as well this winter, adding Craig Kimbrel, Gregory Soto, and Matt Strahm.
Due to the injuries, it'll be a struggle to win the most competitive division in the league. But, once again, no one will want to run into Philadelphia in the playoffs.
Washington Nationals: MacKenzie Gore
Gore, a former third-overall pick, is arguably the most interesting part of the package that came over from the Padres in the Juan Soto trade, and Nationals fans will finally get their first look at him this year. The lefty is still figuring out his command issues in spring, allowing 11 runs on 23 hits and seven walks over 20 innings. But, really, this upcoming season for the Nationals is just extended spring training anyways. It'll be good to get him a full season's worth of work against major leaguers with no real consequences.
NL Central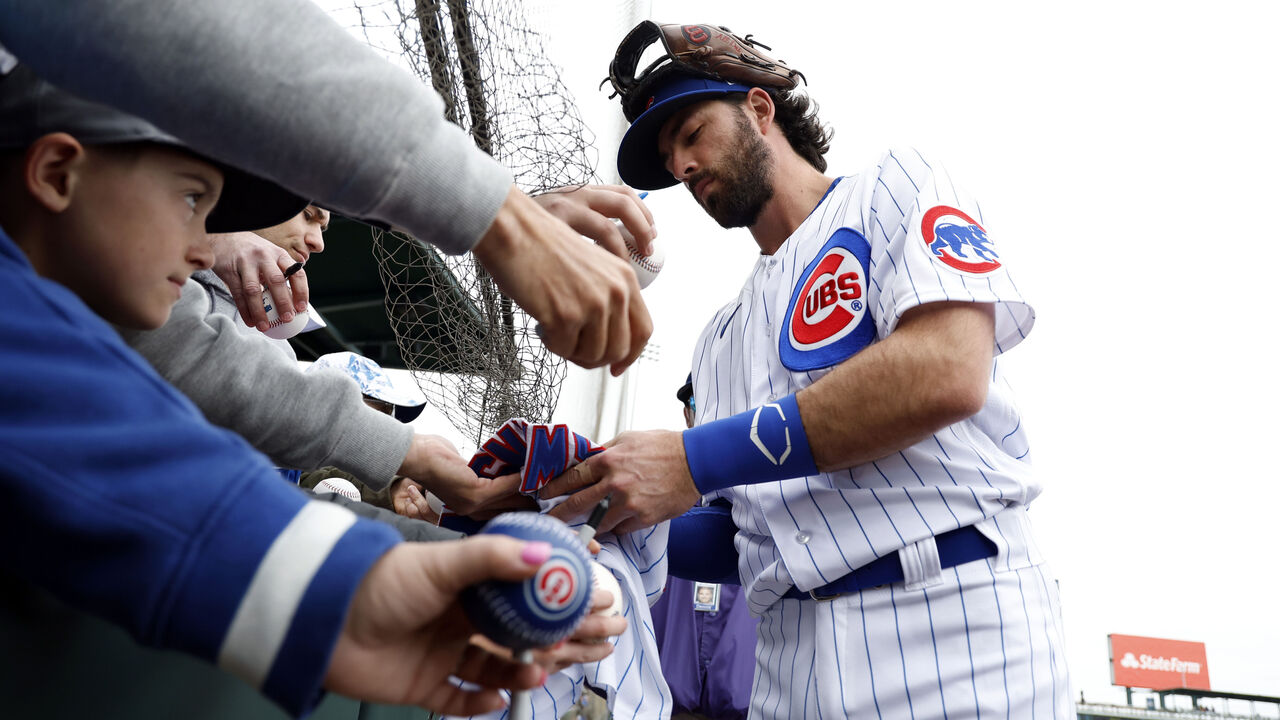 Chicago Cubs: The next era
Over the past few seasons, there have been incessant discussions about the dissolution of the 2016 championship team. After Willson Contreras signed with the division-rival Cardinals, Kyle Hendricks is the last remaining member of the World Series team.
Now, though, Cubs fans are free from all of that, and looking at a team that at best can contend, and at worst is interesting and a step in the right direction. The likelihood that all new additions - Dansby Swanson, Cody Bellinger, Trey Mancini, Eric Hosmer, Jameson Taillon, Tucker Barnhart, and others - mesh right away is slim. But that's also part of the fun sometimes. Let's enjoy the ride again at Wrigley.
Cincinnati Reds: Hunter Greene and Nick Lodolo
Reds fans won't have a whole lot to get amped about heading into this season, but it could be incredibly captivating to see how the team's budding young aces continue to grow.
Greene is more of the marquee guy, getting picked second overall originally as a potential two-way star, before settling in as a righty who can flash 100mph on the mound. His stuff is electric, but command and control issues have gotten in the way, as well as some durability. As a sophomore for a bottom-feeding team, he'll be freed from a lot of those lofty expectations, and that can only work in his favor.
Then there's Lodolo, who was the first pitcher off the board in the 2019 class, which was perceived to be weak at the time. While one pitcher can't prove an entire class was strong, the former seventh-overall pick has done his part and more, progressing quickly through the minors and making his debut last year. The lefty will still need to work on curbing his walks, but the strikeout rate certainly plays in the big leagues. The Reds really might have a pair of aces primed to build around ... whenever ownership decides that's worth it.
Milwaukee Brewers: The possibility of everything breaking right
The Brewers find themselves in a precarious position. In fact, if they start cold in the first month, pundits could quickly be calling for the rebuild to begin.
But that's not exciting at all! So, what if, the Brewers went full "Major League" and tried to win in spite of some poor decisions from management. Trading away Josh Hader for a worse reliever and a guy who was immediately lost on waivers? That's rough, but what if it just motivated Devin Williams to become even better in the ninth-inning role? Alienating your ace by telling him during his arbitration hearing that he's a big reason the team missed the postseason last year? That's a brutal look, but what if Corbin Burnes used it as motivation to carry the Brewers to the playoffs?
We're not saying it's probable. We're just saying it'd be exciting.
Pittsburgh Pirates: Andrew McCutchen's milestones
The prodigal son returns, and he's got some historic milestones to surpass this time around.
The last time McCutchen was in a Pirates jersey, he was routinely finishing as an MVP finalist. While that stage of his career is over, he'll still be a captivating reason for Yinzers to show up to PNC Park.
At 1,948 career hits, he's 52 shy of reaching the 2,000-hit plateau. He's also 13 homers short of 300 and eight doubles away from 400 in his career and 300 in a Pirates uniform. If he plays well enough this year, too, he might even get a shot at surpassing Roberto Clemente for third all-time in homers for the franchise, currently sitting 37 back of the Hall of Famer.
St. Louis Cardinals: The best lineup in team history?
It might seem outrageous given the franchise's storied history, but this lineup really might be their best ever. Take in that both Nolan Arenado and Paul Goldschmidt were MVP-caliber players last year (with the latter actually winning the award) and then just add Willson Contreras, who has been one of the best offensive catchers in baseball since he first made his debut in 2016.
And it's not just top heavy, either. It's deep. Lars Nootbaar is extremely underrated, and Tyler O'Neill shows flashes that make you believe he could hit 40 homers one year. Then there's the possibility of spring sensation Jordan Walker potentially making the team with former top prospects Dylan Carlson and Nolan Gorman also representing intriguing depth.
NL West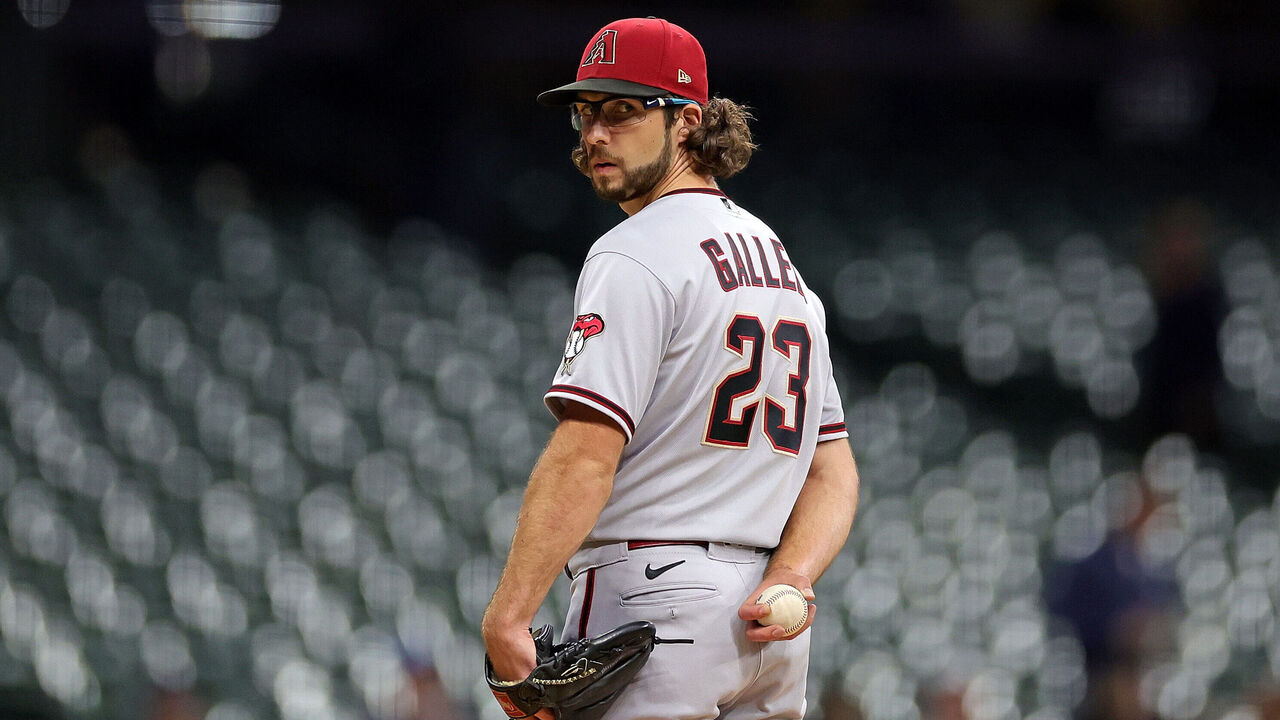 Arizona Diamondbacks: A ton of little things
I know this is supposed to be one thing to be excited about. And, on paper, the Diamondbacks do not seem like a team with a lot of championship or even postseason potential. However, this could be a pivotal season for them as they eye contention as early as 2024.
It starts with Zac Gallen, who is a legitimate dark-horse threat for the NL Cy Young. The 27-year-old really turned a corner after the All-Star break last year, posting an incredible 1.49 ERA and 2.07 FIP in 90 1/3 innings over his final 14 starts.
Then there's a trio of young budding stars in Corbin Carroll, Alek Thomas, and Gabriel Moreno, who seem to be the type of players any franchise would love to build around. Carroll is the marquee man, ranked as MLB's No. 1 prospect and the odds-on favorite to win NL Rookie of the Year. Moreno is very interesting as well, coming over from the Toronto Blue Jays in exchange for Daulton Varsho, and he'll be leaned on heavily behind the dish after Carson Kelly's spring injury.
There's lots to like about this team as it seems to trend in the right direction. Will all of them take a big enough step forward that it warrants the front office to make some free-agent investments next winter? Let's see.
Colorado Rockies: A full season of Kris Bryant
Let's be honest, there's not a whole lot to love in Denver. Arguably, the team's biggest free-agent addition was Mike Moustakas, who seems to have won a gig on the Opening Day roster thanks to a strong spring, an injury to Brendan Rodgers, and an abysmal showing in camp from Nolan Jones.
That being said, Bryant is still pretty exciting. And if the former MVP and four-time All-Star can stay healthy, then watching what he can accomplish at the plate in Coors Field could be very entertaining. Despite being held to 42 games last year, Bryant looked decent, posting an .851 OPS. While the slugging didn't materialize, his keen eye was on display. If fully healthy, a return to 30+ dingers doesn't seem outlandish at all.
Los Angeles Dodgers: Slightly less pressure and the target elsewhere
It's been a decade of the Dodgers being treated like the team to beat by the 29 other clubs, going as far back as 2013. There's a slight caveat here, because in order to ditch the target on their backs, the Dodgers cut their payroll by quite a lot and let Trea Turner, Cody Bellinger, Justin Turner, Tyler Anderson, and others leave via free agency, and replaced those stars with less expensive veterans. They might not be threatening the century mark in wins - which they've accomplished four times over the past five full seasons - but they're still an excellent team and title contender. They're just not thee title contender, which is probably at least partly thanks to Steve Cohen throwing around cash like it's confetti. It's somewhat alarming that, over that span, the Dodgers only won one World Series. But, now, they'll get to quietly compete for a second and a chance to become a true dynasty.
San Diego Padres: Stars all over
The Dads have arrived.
No matter where you look on the diamond, the Padres are just loaded with stars. In fact, for this reason, they should maybe be considered World Series favorites. Some recent postseason woes have prevented everyone from buying in immediately, but the power dynamic in the NL West looks to have finally shifted.
There are certainly some question marks about the team's ceiling. Are both Matt Carpenter and Nelson Cruz worth roster spots at this point in their careers as mostly positionless veterans? Is the rotation deep enough to deal with the absence of Joe Musgrove to start the year? But those worries melt away when you are reminded of the fact that it's Juan Soto, Manny Machado, Xander Bogaerts, and (eventually) Fernando Tatis Jr. driving the offense. The expectations should be a championship.
San Francisco Giants: The consolation prizes
Look, it's probably pretty rough for Giants fans to exit this offseason and be legitimately excited (thanks, Jon Heyman):
But, we're here to tell you that the consolation prizes are actually pretty great. And that starts with spring sensation Michael Conforto, who has hit four homers over 13 contests. He's also racked up 13 strikeouts, so, it's not all sunshine and roses, but that's what spring training is for; working out the kinks and, in Conforto's case, getting back to game speed after a year-long layoff due to injury.
San Francisco also added Sean Manaea and Ross Stripling to the rotation, and, while those guys have struggled in camp, they're key depth to a team with wild-card aspirations. It's all about the silver linings. And even though they didn't land the reigning AL MVP, the roster is fun and plucky and perhaps good enough.
Comments
✕
1 reason to be excited for each NL team this season
  Got something to say? Leave a comment below!