'Slow-motion' crash: How Diamond Sports' bankruptcy will affect teams, fans
David John Griffin / Icon Sportswire / Getty Images
Less than four years ago, Sinclair Broadcasting purchased Fox Sports' regional sports networks (RSNs) from Disney for $9.6 billion. Funded by debt, Sinclair spun off a subsidiary called Diamond Sports Group as the owner.
Late Tuesday afternoon, severely underwater because of that debt burden and rapidly changing patterns in people's TV viewing habits, Diamond filed for Chapter 11 bankruptcy protection with the U.S. Bankruptcy Court for the Southern District of Texas.
The filing was expected and came less than a month after Diamond defaulted on a $140-million interest payment to its creditors.
But what does this mean for Diamond, the teams for which it holds broadcast rights, and fans of those teams? The new baseball season is only two weeks away, while hockey and basketball are in the regular-season stretch drives.
To help understand what this filing means and what happens next, theScore spoke with former Las Vegas bankruptcy judge and Northwestern University bankruptcy law professor Bruce Markell.
"What Chapter 11 allows is for a company to keep operating while it is negotiating how to divide up its value, and it does that through the automatic stay," Markell said.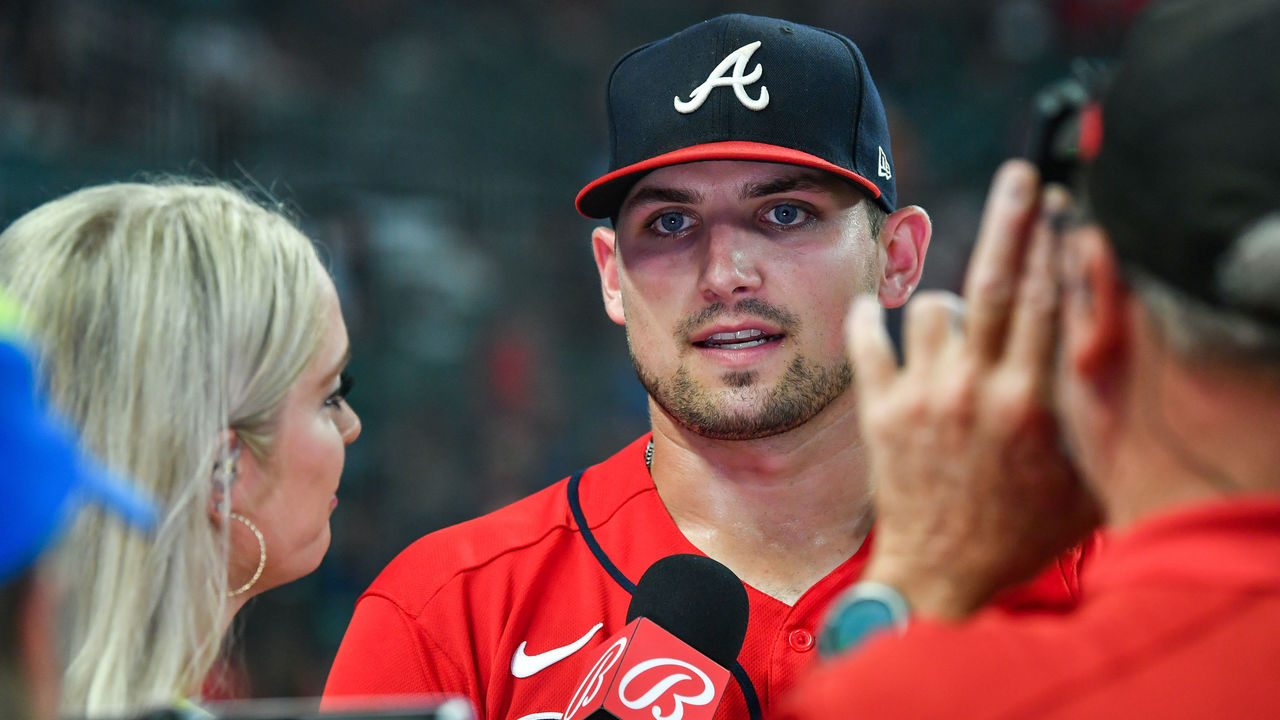 The automatic stay is perhaps the most powerful tool afforded to the bankrupt company. The protection allows Diamond to maintain its assets, most notably its TV sports rights, to keep its business afloat as it attempts to figure out a way to pay its creditors, reduce its expenses, potentially raise more cash, and fulfill, amend, or shed their TV contracts with clubs.
"Once you file bankruptcy, no one can take any action to collect a debt against you unless you go get court permission," Markell said. "The goal of Chapter 11 is for there to be a plan of reorganization, which is a document detailing who gets what, and who does what."
The automatic stay also means that creating that plan takes a while to play out. "Dealing in bankruptcy, a lot of times, is getting used to watching slow-motion crashes," he said.
Diamond said in a statement on Tuesday that it expects to work out a restructuring agreement that will allow it to become a standalone company. Diamond said its top-tier secured creditors will not lose anything in the deal, while secondary and unsecured creditors will wind up with an equity stake in the new company.
In court filings on Wednesday, the Athletic reported that Diamond said it expected the restructuring to wind up by the end of 2023.
It all means that the lights are not at risk of going out, at least not immediately, on Bally RSN channels in most affected markets this baseball season. The situation in Cleveland, Cincinnati, San Diego, and Arizona is a little more muddled, but more on that later.
Most Bally broadcasts could very well go on as usual throughout the season.
"Lots of companies file Chapter 11 and go on their merry way working on their debt without anyone really noticing," Markell said. "Sears filed Chapter 11. GM filed Chapter 11. Chrysler filed chapter 11. Schwinn Bicycle filed chapter 11. Even Chuck E. Cheese filed Chapter 11.
"The moment you shut down the business, you lose so much value, and it costs so much to start up again with so much uncertainty. The (reason) why you have Chapter 11 is to reduce the loss in value among the stakeholders."
Even if MLB wanted to take back all the rights that Diamond holds, the Chapter 11 protection means the league cannot do that.
"Even though the contract itself might say, 'If you don't pay we terminate' ... you are stayed from doing it," Markell said. "(MLB) would have to get court permission to do that, and a court is not likely (to award that), especially in the early stages of a case.
"When I was a judge (from 2004-13), people would say, 'Well, they didn't pay me!' I'd say, 'Well, look around. This is the land of broken promises.' Everyone in bankruptcy has not been paid in one way or another, so that's not a particularly good argument to make in terms of why you should be able to take back rights, or exercise rights, because bankruptcy is where that all gets worked out."
Making this situation more complex is the collection of different rights that Diamond holds. It has broadcast and streaming rights to all 16 of its NBA clubs and 12 NHL teams, but it only holds streaming rights to five of the 14 MLB clubs that it has cable deals with. The nine other MLB clubs own their own streaming, in-market rights.
MLB cannot stream in-market games where Diamond holds cable-only rights because of the exclusivity of its broadcasting rights, a league source confirmed.
"The idea is to get the rights back and have an option available for linear and also for streaming (in-market)," the source said Tuesday. "And to do that kind of across the board as a model of the future. It's going to take a little while to get there."
MLB is concerned about the current erosion of its overall reach, the league source said. It's not just because the U.S. cable subscriber base declined from a peak of 100 million in 2014 to 70 million at the end of last year but because Diamond has failed to reach agreements with a number of cable and satellite providers to carry its RSNs.
The league source said the concept of eventually having more centralized control over local, in-market options and to combine those with out-of-market games on the existing MLB.TV streaming platform or a third-party distributor has been discussed at owners' meetings.
"Exactly what that is going to look like, and the options available, I think it is TBD at this point, but that is the general idea ... using our MLBTV service to eventually have that in-market option," the source said. "As a longer-term matter, we also see it as a solution to the blackouts, which for years has been a thorn in our side."
But first, MLB must wait on Chapter 11 to play out with Diamond. It will take time to cobble together rights for a robust in-market, direct-to-consumer product. And Diamond and its creditors might not want to surrender all rights.
Chapter 11 provides another big help beyond the protection of assets: Diamond can cherry-pick the assets it wants to keep, or "assume" in legal language, and the assets it wants to shed, or "reject."
That usually means hanging on to the most valuable or profitable assets and cutting ties with the least profitable.
Josh Kosman of the New York Post reported Diamond intends to reject the cable rights for the Cleveland Guardians, Cincinnati Reds, Arizona Diamondbacks, and San Diego Padres.
The Athletic also reported Wednesday that the Texas Rangers filed notice last week that they would seek to get out of their deal with Diamond if the company filed for bankruptcy. Diamond asserted that it had not missed any payments to the Rangers and will fight to retain the rights.
Any of these moves under Chapter 11 requires court approval since creditors are also represented. But Markell believes that ought to be "fairly easy" for Diamond to relinquish the rights to the four teams if both sides are agreeable to that plan. Even if the paperwork was filed immediately, he estimates a court hearing would not be arranged for about 45 days.
Assuming those rights are relinquished sometime early this season, those four clubs' games could be streamed in-market on MLB.TV, and teams could also deal directly with other broadcasters to find an in-market television home. MLB commissioner Rob Manfred has said such a scenario will result in a revenue hit for clubs.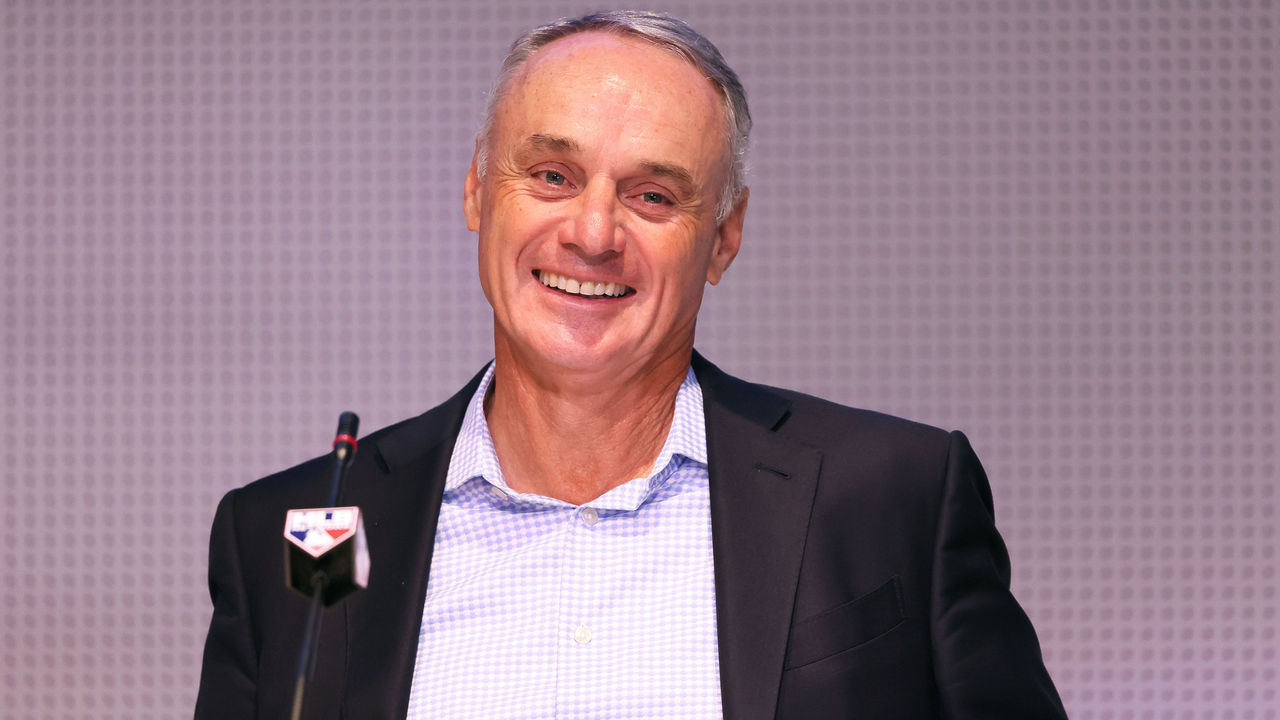 MLB released a statement Tuesday night, assuring fans it intends to broadcast games in any market where cable broadcasts are disrupted, saying it is "ready to produce and distribute games," and has hired additional "media professionals" to help fill in potential voids with broadcasts personnel.
The expected contract rejections are potentially similar to the situation with the AT&T Sportsnet and Root Sports RSNs, which hold the cable rights to four other MLB clubs - the Pittsburgh Pirates, Colorado Rockies, Seattle Mariners and Houston Astros, as well as NHL and NBA teams.
AT&T Sportsnet's parent company, Warner Bros. Discovery, is exiting the business of live sports and is spinning off its RSNs on April 8. It's negotiating to return those rights to the clubs, but if it cannot, another bankruptcy filing is likely.
What that means is eight MLB clubs could take back their cable rights and be without a guaranteed linear cable home at some point this season - but the games would at least be available to stream on MLB.TV.
As for Diamond, even if it can emerge from Chapter 11 holding its more profitable RSNs, it won't exactly be in great shape.
According to their last public financial filing through Sept. 30, Diamond had $9.1 billion in outstanding liabilities on the balance sheet against $4.4 billion in total assets. It said in its statement Tuesday it has about $425 million in cash.
The cord-cutting trend is also picking up pace. Comcast, the largest cable provider in the U.S., reported subscriber losses of 11% in 2022. Borrowing money is also more expensive in this environment of higher interest rates.
"They've yet to be able to present a plan that makes us feel confident there is a way out for them," the league source said.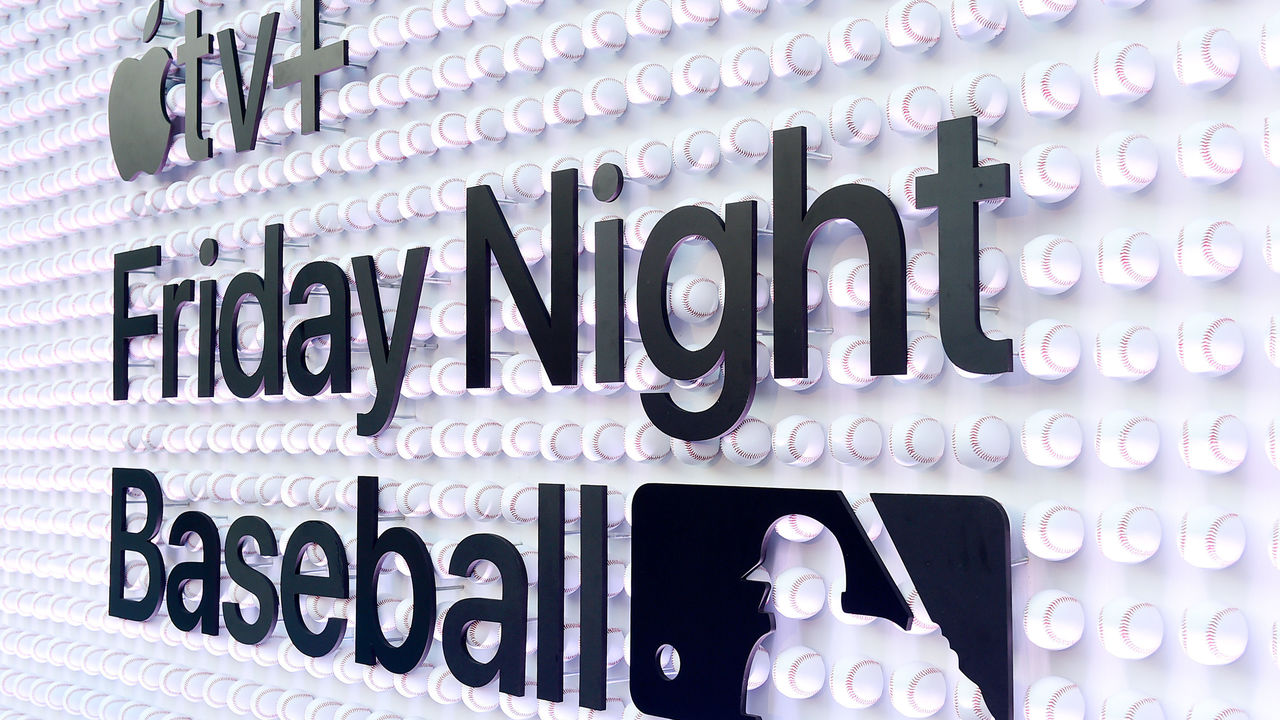 How it ultimately ends, Markell said, includes a wide "variance of recoveries" of dollars lent and owed.
"The rule in bankruptcy is owners (in this case Diamond and Sinclair) do not take anything until creditors are paid in full, that means the full $9 billion," Markell said. "Some Chapter 11s will pay 100 cents on the dollar (of debt and contractual obligations). But there are few of those.
"What's going on now, I imagine, is lots of negotiations where Sinclair and Diamond are talking to primarily the bondholders and the sports teams and saying, 'Listen, our business model doesn't make sense anymore. We cannot pay you what we used to,'" Markell said. "For you and I as consumers, that's usually deadly.
"For businesses (saying), 'We can't pay you,' the next question is, 'What can you pay us?' And that's what they are working out now ... and that's usually a back-and-forth negotiation. 'Pay us less now or pay it up on the back end,' or, 'Give us some equity in the business.' All sorts of negotiations are on the table.
"(In Chapter 11) you are reorganizing expectations as much as you are reorganizing debts and liabilities."
Ultimately, club owners and Diamond creditors will likely take hits in the short term while MLB and the other leagues figure out how to pivot to a new model to deliver games to fans.
"All cases are unique, but there's always a pattern: There is a business, but the pricing is off," Markell said. "Someone is going to make money by bringing visual games to people who want to sit on their chairs in their house and watch. The question is, how do you do it?"
Travis Sawchik is theScore's senior baseball writer.
Comments
✕
'Slow-motion' crash: How Diamond Sports' bankruptcy will affect teams, fans
  Got something to say? Leave a comment below!