Players are running wild on the bases, and other spring observations
Julio Aguilar / Getty Images
Watching baseball this year might feel a lot like going back in time to, say, 1985.
It's not just the pitch clock, which is set to quicken game times to their fastest pace since the mid-1980s. Watching on-field action might also feel like stepping into a time machine and turning the dial back four decades - that's how often players are trying to steal bases.
Given the limitations in how often pitchers can disengage from the rubber, the increased size of the bases, and perhaps using the pitch clock as a timing mechanism, baserunners are going wild this spring.
Through play Sunday, teams stole 282 bases, or 1.92 combined per game compared to 1.12 per game last spring.
That's a massive leap. Consider some historical context: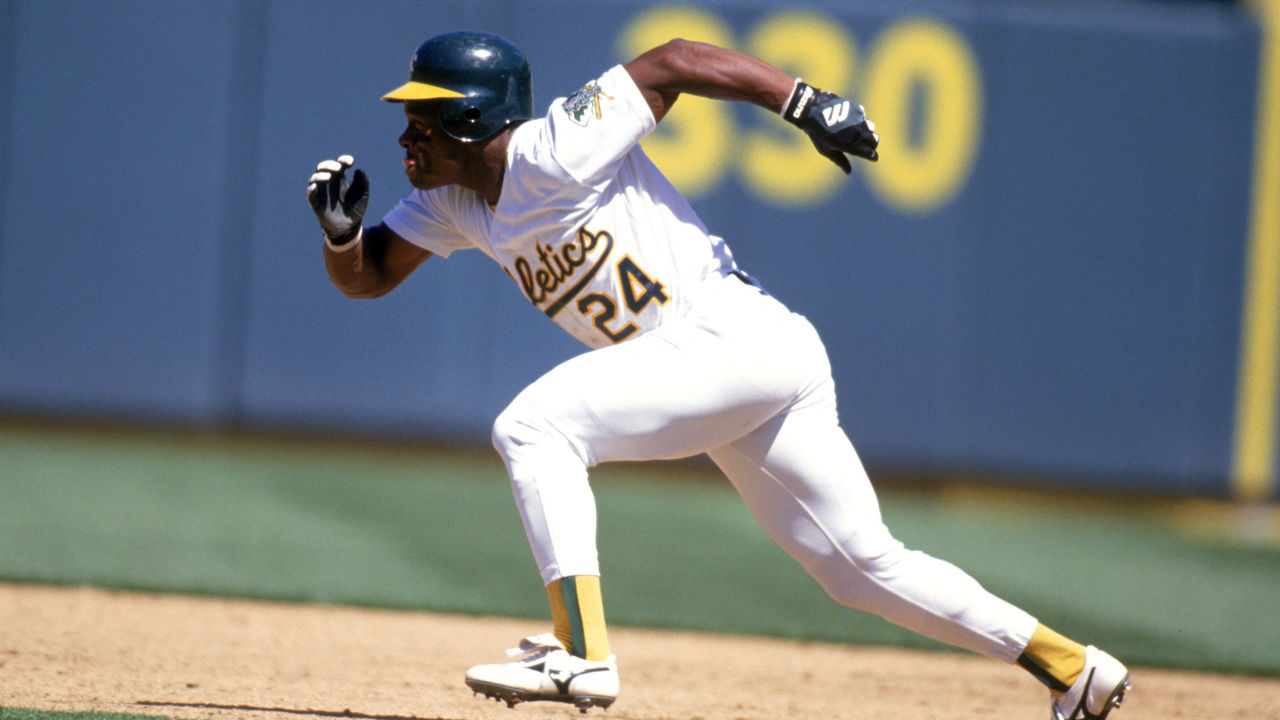 Yes, backup and minor-league catchers get more work in spring training than they will in the regular season, so we ought to expect run-game attempts to slow down. For instance: In the regular season last year, both teams combined to steal 1.02 bases per game, a bit less than in spring training (1.12).
But players are still running a lot more, and a lot more successfully.
Through play Sunday, teams were stealing bases at an 81.2% success rate compared to 72.9% last spring - a significant spike.
While teams have been running less often in recent years, effectiveness on the bases has improved, as MLB runners stole successfully at a 75% clip in each of the last three seasons, well above the historical average. In fact, when runners' success rate hit 75.6% in 2021, it was the best rate since the 1940s. (There are only 10 seasons on record of teams stealing bases at 78% or better and each occurred before 1949.)
Triple-A saw a similar surge last season when the new rules were trialed there. Players stole 4,161 bases at a 78.5% success rate. In 2019, with no clock and smaller bases, there were 2,626 steals and a 69.6% success rate.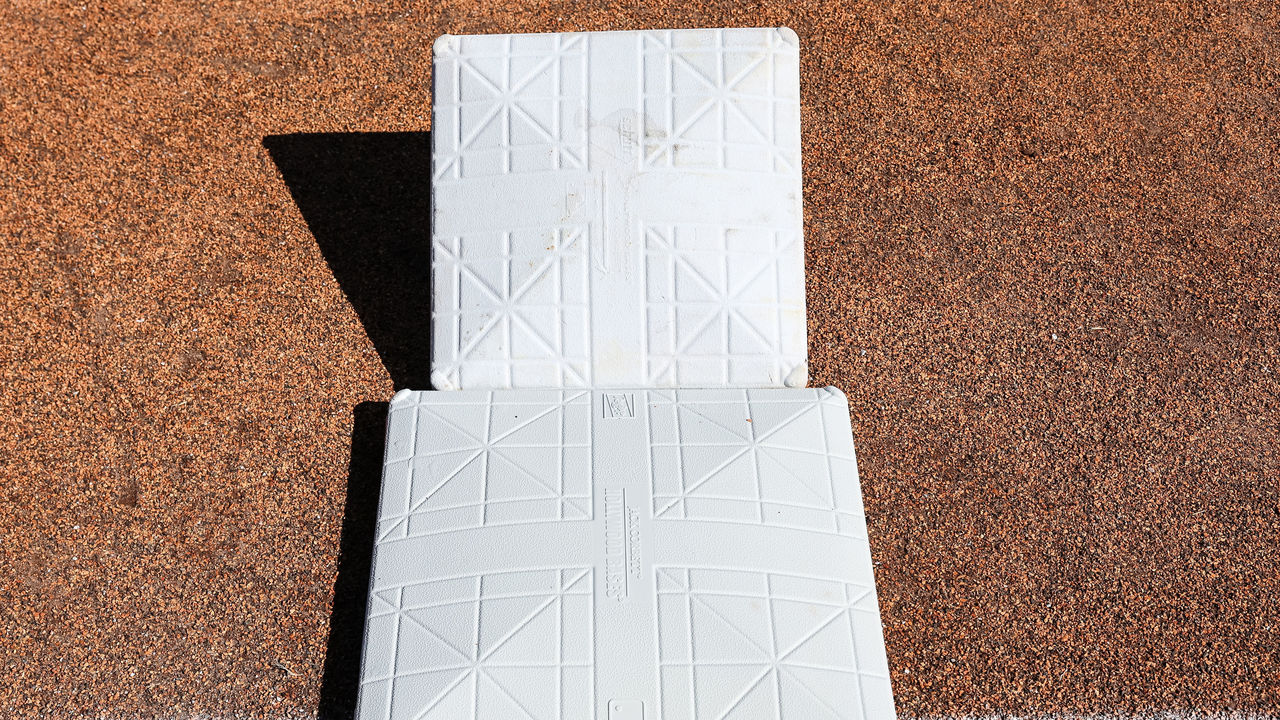 There will be more action - perhaps a lot more - in more condensed games this season.
A new kind of shift
The Boston Red Sox implemented a creative new version of the shift against Minnesota Twins outfielder Joey Gallo on Friday afternoon, putting their left fielder in shallow right where second basemen often played the extreme pull-hitting Gallo in recent years.
Infielders are prohibited from overloading one side of the field and from positioning themselves on the outfield grass this season, but outfielders' movements aren't restricted. Greater risk will come from vacating a slice of the outfield; beating such a shift will likely often result in an extra-base hit. While most ground balls are pulled, balls hit in the air are generally sprayed more equally throughout the outfield.
In specific situations, the Gallo shift could be effective. He was facing a left-handed pitcher in this plate appearance and he doesn't go the opposite way against lefties as often as righties. It'll be interesting to see how aggressive teams are in positioning their outfields early this season.
Neither team learned anything from this at-bat - Gallo walked.
Shift-ban blues
Which team might be most affected by the shift ban? It could be the Los Angeles Dodgers.
By limiting hard contact combined with above-average and well-placed defenders, the Dodgers were an MLB outlier in holding opponents to a .257 batting average on balls in play from 2020-22. The MLB average was .290.
But not only did the Dodgers part ways with quality defenders in shortstop Trea Turner and center fielder Cody Bellinger, they also lost middle infielder Gavin Lux to a season-ending knee injury last week. The Dodgers saved 86 runs last season according to Sports Info Solutions' data, and 38 came from shifts. It's one reason why the NL West figures to be more wide open this year.
Among the new rules, the shift ban seems to have had the least effect this spring. Spring batting average was .259 last year. It's .263 so far this spring.
No cooling the heat?
There was some belief the pitch clock would slow fastball velocity since it would reduce rest time between pitches.
But through Sunday, the average fastball velocity this spring (93.4 mph) was about identical to last year (93.5 mph). We'll have to see what happens when starting pitchers are stretched out, but there might not be much of a velocity drop-off. According to Baseball America, the average minor-league fastball last year (92.3 mph) was the same as in 2021 without a clock.
A spring stat that matters
It's tough to make too much of many spring training performances. Yes, Jarred Kelenic's four home runs are encouraging - even if they were all on center-cut pitches.
Remember: Kyle Higashioka hit seven home runs last spring, second most in the majors. You forgot, didn't you?
One measurement worth monitoring, however, is pitching velocity.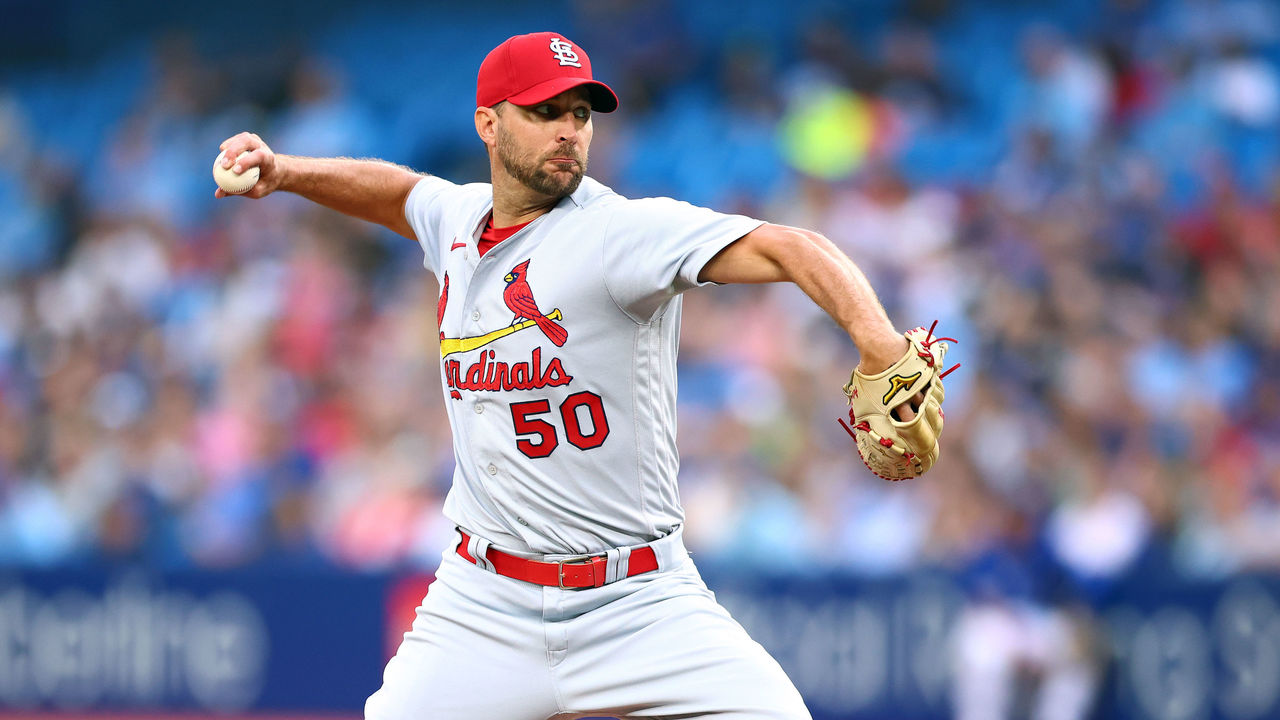 Some notable velocity decliners this spring include Craig Kimbrel (minus-2.6 mph), Matt Manning (minus-3.2), Daniel Bard (minus-3.4), Chris Bassitt (minus-3.4), and Adam Wainwright (minus-3.9). Bassitt claims he isn't pitching at full effort intentionally. Velocity does tick up a bit as the regular season progresses.
Carlos Rodon's velocity was also down from his 2022 average but his readings weren't captured in Baseball Savant's searchable database. Not all spring data is available.
Some notable increases include Chris Sale (who hit 96 mph Monday), Bailey Ober (plus-1.7), and Jesus Luzardo, Mitch Keller, and Drew Rasmussen, who are all up 1 mph.
It's early, but radar-gun readings can be a big deal.
Travis Sawchik is theScore's senior baseball writer.
Comments
✕
Players are running wild on the bases, and other spring observations
  Got something to say? Leave a comment below!