1 reason to be excited for each AL team this season
The MLB season is around the corner, and hope springs eternal. Not all teams set out with the same goal in mind, but there are reasons for every fan base to be excited. Let's break down the American League.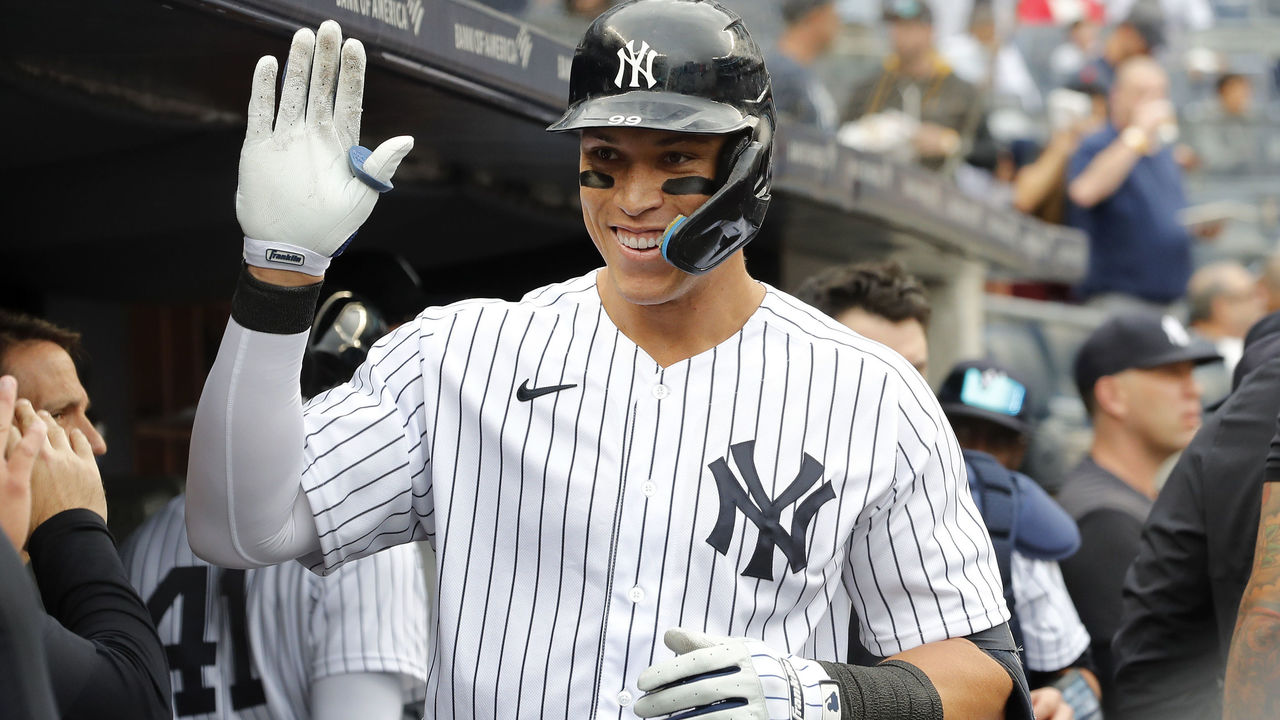 AL East
Baltimore Orioles: Grayson Rodriguez's debut
The Orioles were arguably the most pleasant surprise in baseball last season. Baltimore defied expectations en route to an 83-79 record - its first winning campaign since 2016. Manager Brandon Hyde is loaded with young offensive talent, but the pitching staff remains a bit of a question mark. Rodriguez is the club's top pitching prospect and is expected to begin the year in the rotation. The young right-hander struggled through injuries in 2022 but flashed his immense potential when healthy. Rodriguez posted a 2.20 ERA and a whopping 12.53 K/9 in 14 starts at Triple-A last season. The Orioles are hoping Rodriguez can boost a rotation that finished 21st in the league in ERA and 27th in K/9. He could easily emerge as Baltimore's best starting pitcher in 2023.
Boston Red Sox: A healthy Chris Sale
It's been a nightmarish few years for Sale. The Red Sox ace has made just 11 starts since 2020 and 36 since signing a five-year, $145-million contract extension in March 2019. Sale is healthy entering the season and will be a huge wild card as Boston aims to avoid a third last-place finish in the division over the last four years. It will be fascinating to see how Sale's stuff fares after such a long period of inactivity. The Red Sox are counting on him to lead a rotation filled with question marks.
New York Yankees: An encore from Aaron Judge
After setting the American League record with 62 home runs in 2022, Judge will now try to replicate that incredible performance. With a nine-year, $360-million contract in his back pocket, Judge appears poised to lead the Yankees for the remainder of his career. When asked if he had a prediction for how many homers he'll hit this season, Judge only said, "You never know." He has hit at least 50 home runs in the two campaigns where he appeared in at least 150 games. Judge could become the first player since Sammy Sosa and Mark McGwire to hit 60-plus long balls in consecutive campaigns.
Tampa Bay Rays: Wander Franco, Brandon Lowe returning to form
Tampa Bay's two stars combined to appear in just 148 games last season due to a variety of injuries. Without Franco and Lowe's presence, the Rays slumped offensively. The club finished in the bottom third of the league in runs scored, home runs, and OPS. The Rays will need Lowe and Franco to return to the form they showed in 2021 when they combined for 7.3 fWAR and each posted a wRC+ over 125. If Lowe and Franco can stay healthy, the Rays will have a lineup that can make life miserable for their AL East rivals.
Toronto Blue Jays: Strong outfield defense
The outfield alignment in Toronto looks vastly different from the one that finished 18th in outs above average last season. Gold Glove winner Kevin Kiermaier and Daulton Varsho were brought in, while Teoscar Hernandez and Lourdes Gurriel Jr. were moved out. The Blue Jays are hoping more fundamentally sound outfield play will help their pitching staff as they try to win games in a fashion different from what fans have grown accustomed to. The revamped outfield could be especially helpful with the dimension changes at Rogers Centre. An outfield trio of Varsho in left field, Kiermaier in center, and George Springer in right could be one of baseball's very best defensively - provided they can stay healthy.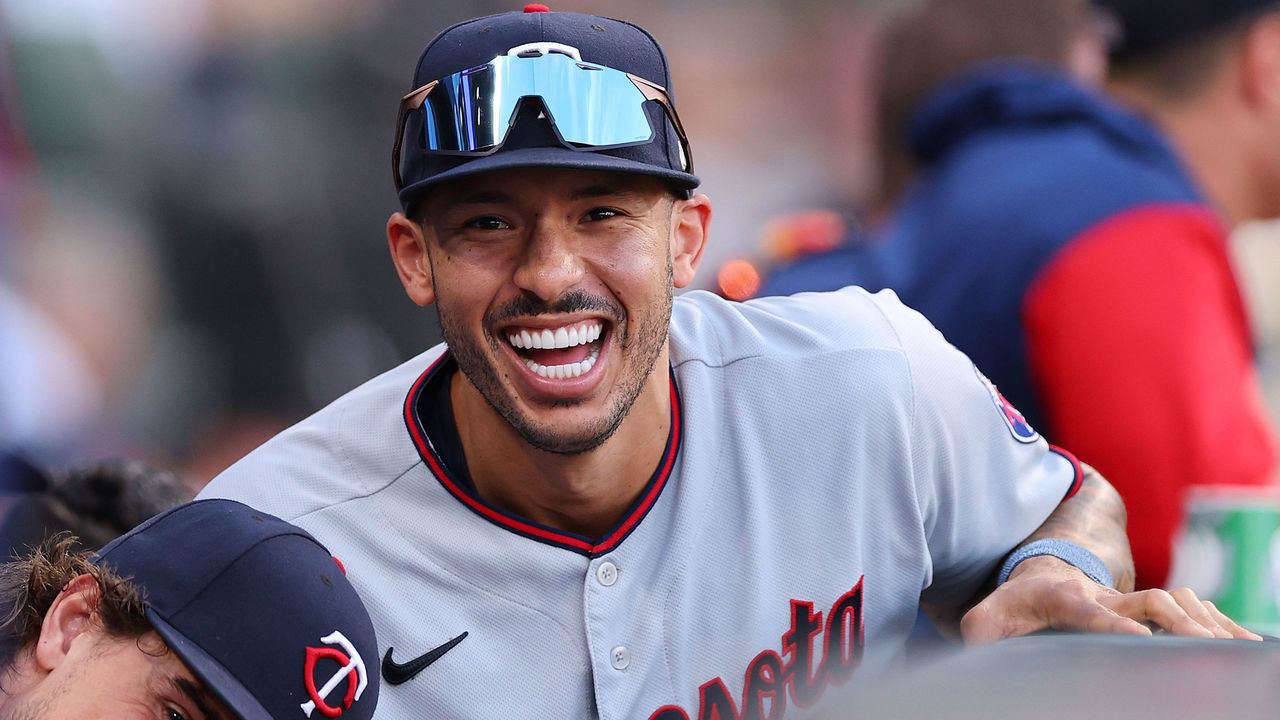 AL Central
Chicago White Sox: A healthy Yoan Moncada
Moncada struggled mightily in 2022. The 27-year-old admitted he rushed back from an oblique injury while posting a career-worst 76 wRC+ across 104 games. Moncada is just a campaign removed from a 120 wRC+ and 4.0 fWAR. If he can return to that form, it could go a long way in helping the White Sox rebound from a bitterly disappointing performance last season.
Cleveland Guardians: More firepower
The Guardians signed sluggers Josh Bell and Mike Zunino this offseason in an effort to beef up the lineup after finishing 21st in slugging percentage and 29th in home runs last season. The lack of power was particularly glaring in the Guardians' playoff run, as they mustered just seven runs and five homers over seven October games. Bell and Zunino might not be the players they once were, but their presence in the lineup should help alleviate some of the pressure on the likes of Jose Ramirez, Andres Gimenez, and Amed Rosario.
Detroit Tigers: Miguel Cabrera's swan song
It appears 2023 will be the last ride for one of the Tigers' greats. The soon-to-be 40-year-old isn't assured of an everyday role this season but should still be expected to get his fair share of playing time as fans get a last chance to appreciate one of the best hitters of his generation. Maybe Cabrera will be able to sip from the same fountain of youth that Albert Pujols did during his magical farewell campaign in 2022.
Kansas City Royals: Another Zack Greinke adventure
Greinke has morphed into one of baseball's most interesting characters over his incredibly successful 19-year career. The 39-year-old has been a chameleon on the mound, finding new ways to approach his craft while remaining relatively effective as his career winds down. Greinke posted an impressive 3.68 ERA last season despite a paltry 4.80 K/9. Baseball fans may never see another pitcher quite like him, so it would be wise to appreciate him for as long as he decides to take the ball every fifth day.
Minnesota Twins: Carlos Correa's surprising return
Very few expected Correa to return when the offseason began. But after an unprecedented saga in which the Giants and Mets walked away from monster deals, the All-Star shortstop ended up back with the Twins on a six-year contract. There will be plenty of eyes on Correa's ankle moving forward, but Minnesota scored a huge coup to retain his services for the remainder of his prime years. The Twins will now hope that having Correa back in the fold will help them bounce back from a disappointing 78-84 season.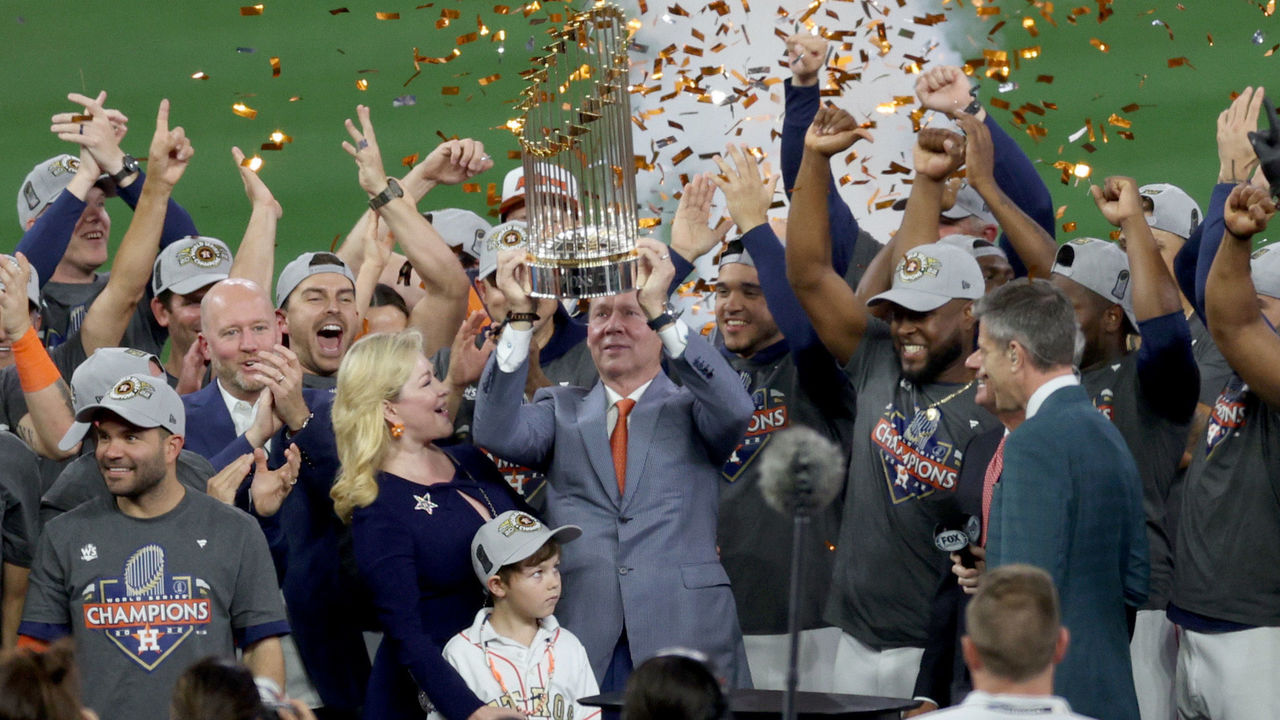 AL West
Houston Astros: Another season with World Series expectations
The Astros have been in the preseason World Series conversation for more than a half-decade and are seeking a staggering seventh consecutive league championship series in 2023. Even with some front-office upheaval, the Astros retained a number of key free agents while also bringing former MVP Jose Abreu in to solidify first base. Fans have enjoyed plenty of success over the past few years, and the club is well-positioned to contend for championships for years to come.
Los Angeles Angels: Shohei Ohtani
It's hard to say what the future holds for Ohtani. The two-way star is scheduled to hit free agency at the conclusion of the 2023 season. Teams are already licking their chops at the prospect of duking it out to secure Ohtani's services. The Angels were aggressive this offseason in improving the roster in an effort to reach the playoffs for the first time since 2014. Maybe a postseason berth convinces Ohtani to stay. Either way, Angels fans should savor every moment they get to watch one of the most incredible talents in the history of baseball.
Oakland Athletics: Shintaro Fujinami's rookie season
The A's are in another complete rebuild, leaving fans searching for things to get excited about. The debut of Fujinami should fall into that category. The Athletics landed the Japanese right-hander on a one-year deal this offseason. Fujinami has electric stuff, but the knock on him in Japan was his inconsistent command. On a team with very few notable stars, Fujinami could emerge as a player worth paying attention to for fans in the Bay Area.
Seattle Mariners: The starting rotation
Seattle boasts one of MLB's best starting rotations. The core four of Luis Castillo, Robbie Ray, Logan Gilbert, and George Kirby is as good as any staff in the game. The Mariners have plenty of exciting position players, but the rotation could be the backbone of their success in 2023. Seattle's starters finished 11th in the league with a 3.75 ERA last season and it feels very likely that this group will easily surpass that mark in 2023. For the first time in a long time, Mariners fans have plenty of reasons to get excited.
Texas Rangers: A revamped (and risky) pitching staff
The Rangers entered the offseason in dire need of significant upgrades to the pitching staff. General manager Chris Young proceeded to go out and add two-time Cy Young winner Jacob deGrom, Nathan Eovaldi, Andrew Heaney, and Jake Odorizzi. Last year's Opening Day starter, Jon Gray, could realistically start the third or fourth game this season. Despite the excitement surrounding the additions, there is significant injury risk with a number of the hurlers. DeGrom made just 26 starts over the past two campaigns, while Eovaldi and Heaney have also battled injuries throughout their careers. All of Young's new pitchers are on the wrong side of 30. With Odorizzi unlikely to be ready for the start of the season, things are already in a state of flux. It remains plausible that the Rangers' new rotation stays healthy and leads them back to contention. However, the possibility of it all going haywire is very real too.
Comments
✕
1 reason to be excited for each AL team this season
  Got something to say? Leave a comment below!