Grading the Arraez-Lopez trade
The Miami Marlins and Minnesota Twins hooked up for an intriguing trade on Friday. Reigning AL batting champion Luis Arraez is off to South Florida, while right-hander Pablo Lopez heads to Minneapolis along with prospects Jose Salas and Byron Chourio. theScore baseball editors Michael Bradburn and Brandon Wile break down the deal and hand out a grade for each team.
Marlins pay big for Arraez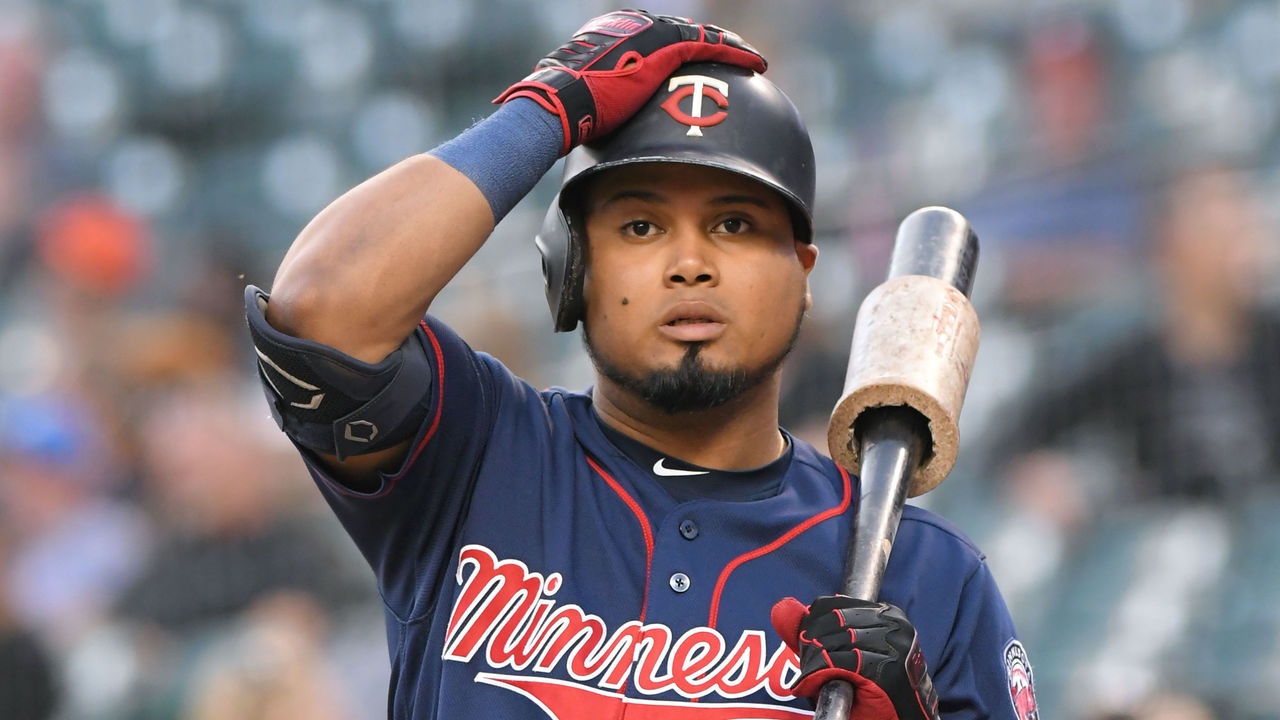 Marlins: B-
The Marlins finally pulled the trigger and traded from their pitching depth following months of rumors. General manager Kim Ng decided Lopez was the odd man out despite the right-hander putting together a career season that featured a 3.75 ERA and 174 strikeouts over 180 innings.
Miami dealt from a position of strength in order to improve what was an awful offense last year, but did the club really get any better here?
It was evident heading into the winter that the Marlins needed to add offense. The club finished 22nd in strikeouts, 24th in home runs, and 27th in OBP, OPS, and walks last season. The additions of Jorge Soler and Avisail Garcia last offseason proved to be a disaster, as the pair combined for just 21 home runs. The $80 million committed to the duo meant the front office likely wouldn't receive clearance to spend big on another bat this winter. Jean Segura, who signed a two-year, $17-million contract earlier this month, has been the only free-agent position player added this winter, and his salary was offset somewhat by the Marlins dumping Miguel Rojas to the Los Angeles Dodgers.
Before getting to the bad, it has to be said that Arraez is a nice player and checks a lot of boxes for Miami. He can hit at the top of the order and sprays the ball to all parts of the field. He's an elite contact hitter - his 7.1 K% was the best mark in MLB last season among qualified hitters. He's also relatively cheap (set to earn either $5 million or $6.1 million this year in his second of four years of arbitration eligibility). These qualities will benefit a club starved for offense, but that can be said for almost anyone the Marlins were to acquire this winter.
As much as Arraez will help, there's an argument to be made that the Marlins would have been better off trying to acquire a different type of hitter or at least not adding additional prospects on top of Lopez. Arraez hits for almost no power; he had just eight homers in 547 at-bats last season. He ranked in the seventh percentile in hard-hit percentage, 11th percentile in barrel percentage, 31st percentile in max exit velocity, and 48th percentile in average exit velocity, per Baseball Savant. He's not particularly fast, stealing just eight bases for his career with only a 50% success rate. Arraez's left-handed bat also won't help an offense that ranked dead last in the majors in OPS against left-handed pitching in 2022.
Arraez's 2022 spray chart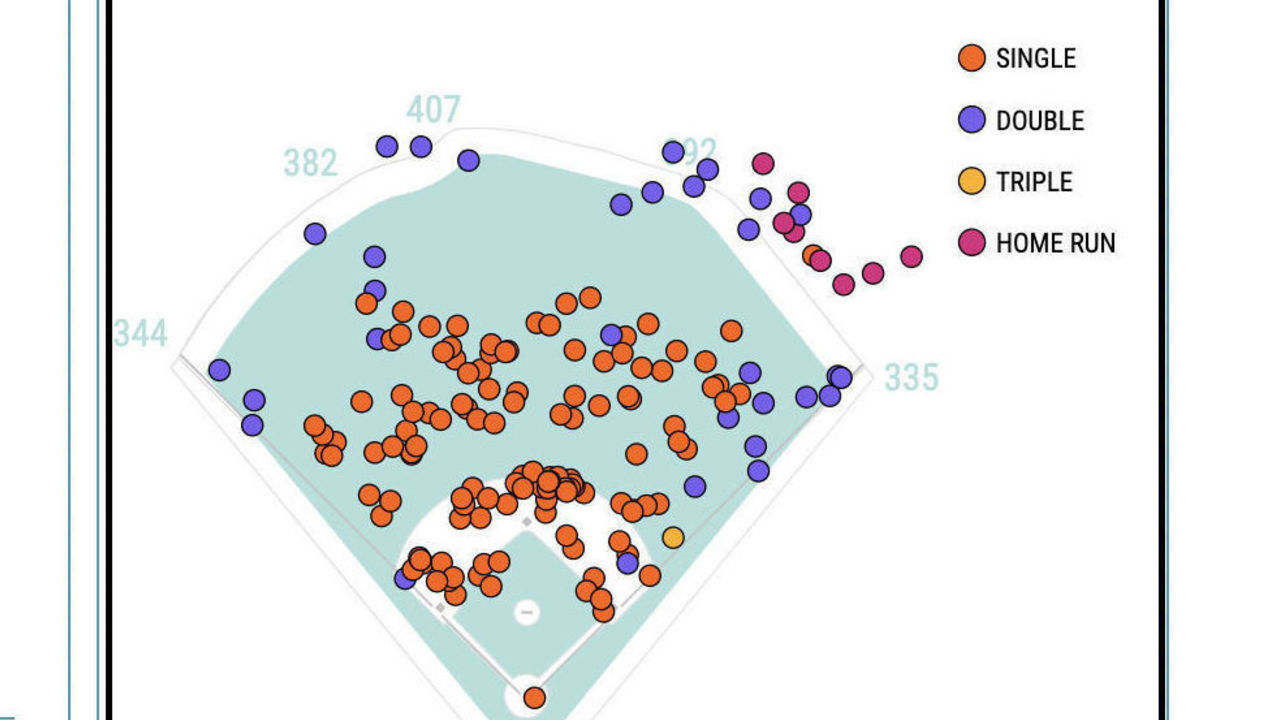 Career splits
| Split | PA | HR | AVG/OBP/SLG |
| --- | --- | --- | --- |
| Vs. RHP | 1198 | 12 | .330/.382/.426 |
| Vs. LHP | 371 | 2 | .261/.350/.320 |
While it won't be an issue for the Marlins to slot Arraez in the lineup due to their need for MLB-level players, slotting him in defensively is more complicated. He's a poor defender despite appearing at first, second, and third base last season. Arraez graded in the 15th percentile in outs above average and 35th percentile in arm strength. The Twins used him as either the first baseman or designated hitter in 94 of his 144 games last season.
Ng projects Arraez will be the team's everyday second baseman, pushing Segura to third base and Jazz Chisholm Jr. to center field - a position he's never played professionally. Chisholm is a strong defender, and there's an argument that his defense in the infield will be even more important moving forward with the rule changes banning shifts. The 24-year-old was limited to 60 games last season with a stress fracture in his back and a torn meniscus, so having him play one of the most physically demanding positions doesn't seem like the best idea.
And none of this even takes into account the loss of Lopez. Sure, the Marlins had a deep pool of starting pitching, but they'll now be asking a lot from a group of inexperienced arms. There's no telling how Sandy Alcantara will perform after his Cy Young campaign in which he threw more innings than any other MLB starter. Does Johnny Cueto have that much left in the tank? Lopez was one of only two Marlins pitchers to throw more than 108 innings. Now the team will hope Jesus Luzardo can stay healthy, Trevor Rogers can bounce back from a miserable sophomore season, and Edward Cabrera can build off a promising rookie year. Lopez may have been expendable, but his departure really puts the spotlight on the rest of the rotation to deliver. - Brandon Wile
Twins sell high for Lopez, plus prospects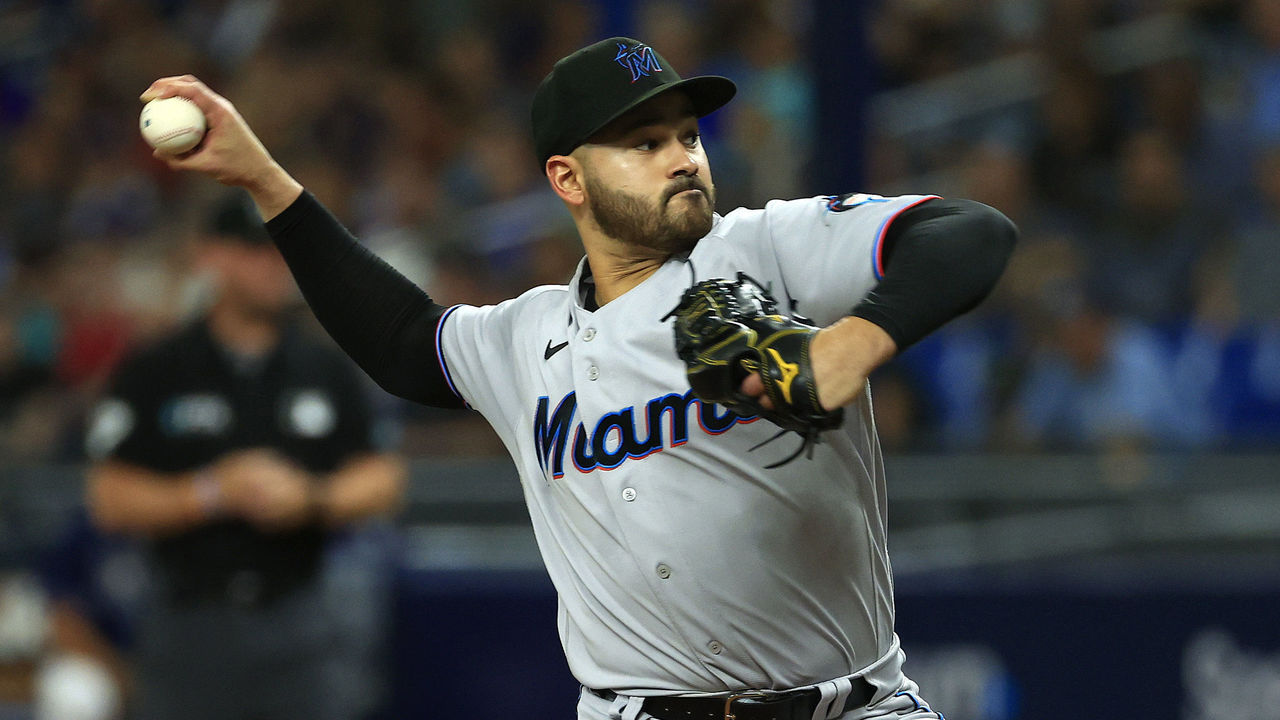 Twins: B+
Put bluntly and definitely oversimplified, Lopez is the pitching version of Arraez: a perfectly fine player with not much upside. That being said, the Twins needed a Lopez-like player in the rotation much more than someone like Arraez in the lineup. For that, Derek Falvey and Co. deserve kudos. And that's without acknowledging the prospects they got as well, which we'll get to.
There's really nothing that the 26-year-old righty does that will blow anyone away. But he makes up for it by doing a lot of things pretty well, perhaps even above average, which is a skill set that makes him an adequate mid-rotation to back-end starter.
Last year, Lopez's best in the majors by a pretty sizeable margin, he ranked 63rd percentile in average exit velocity, 71st percentile in hard-hit rate, 69th percentile in whiff rate, and 70th percentile in getting opponents to chase pitches outside the zone. Conversely, he sat 19th percentile in barrel rate, 49th in expected batting average, 51st in expected slugging, and doesn't have a fast or deceptive fastball.
Either way, that all wound up equating to a 3.75 ERA and 3.71 FIP over 180 innings, which ranked 33rd and 31st out of 45 qualified starters last year, respectively. That's fine, but certainly not ideal.
Even further, while becoming a qualified starter is certainly a difficult threshold to achieve in modern baseball, this was Lopez's first time qualifying or even eclipsing the 125 innings. To be fair, he did work the entire pandemic-shortened campaign and came 2 2/3 innings shy of qualifying.
At 180 frames over 32 starts, Lopez really wasn't worked that hard, either, averaging less than 5 2/3 innings per game. Lopez was trusted to record an out beyond the seventh inning just once, and only 11 qualified starters had a lower average IP per game. Most of those players were either elite strikeout guys whose pitch count gets high early before needing reinforcements from the bullpen (like Kevin Gausman or Charlie Morton) or pitchers who seem like pretty adequate comps to Lopez himself, such as Jordan Montgomery:
| Pitcher | IP | ERA | FIP | K/9 | BB/9 | HR/9 |
| --- | --- | --- | --- | --- | --- | --- |
| Lopez | 180 | 3.75 | 3.71 | 8.7 | 2.65 | 1.05 |
| Montgomery | 178 1/3 | 3.48 | 3.61 | 7.97 | 1.82 | 1.06 |
Montgomery, a lefty, did have a slightly better year overall, and the only underlying difference was that Lopez struck out more guys but also issued more walks. Going forward, it might be interesting to see if Lopez attempts to emulate Montgomery even more, living inside the zone and trading off some strikeouts for fewer walks. One thing Montgomery does have going for him, though, is he gets a truly staggering amount of whiffs on pitches inside the strike zone, only trailing Shane McClanahan, Dylan Cease, Carlos Rodon, and Shohei Ohtani last year. So expecting Lopez to match that might be unwise and, frankly, unfair.
There's also the added wrinkle that MLB is introducing shift restrictions for the first time next season, so limiting balls in play - even moderately, like Lopez - could be a better recipe for success. Montgomery may even be due for some regression based on the new rules.
As for Lopez's contract status, the Twins' new addition is arbitration-eligible through 2024. That keeps costs low over two seasons for mid-market Minnesota, as a competitive window opens with the recent re-signing of Carlos Correa. That's also important as the team assesses what to do with its rotation. Here's how it looks at the moment, along with how soon each pitcher can test free agency:
| Pitcher | Final year under contract |
| --- | --- |
| Joe Ryan | 2027 |
| Sonny Gray | 2023 |
| Tyler Mahle | 2023 |
| Kenta Maeda | 2023 |
| Bailey Ober | 2027 |
| Chris Paddack* | 2025 |
| Lopez | 2024 |
* - Paddack is still recovering from Tommy John surgery
So, at the end of this upcoming campaign, Gray, Mahle, and Maeda could all walk, which would leave the Twins with Ryan, Lopez, Ober, and Paddack to rebuild a rotation around. While that's not ideal, adding Lopez to that picture makes a ton of sense. And if Mahle bounces back and is extended, then that's a five-man staff that could certainly win the AL Central.
It's a nice addition for the Twins and one they likely needed to make. Perhaps a more impactful, cost-controlled starter would've been preferred, but even one-for-one for Arraez, this would've been a good swap to make.
That brings us to the prospects the Twins also added to their system. Off the top, it seems weird that the Marlins - a team further away from contention - believe they're in a position to offload a good starting pitcher along with prospects for a hitter like Arraez.
Coming back to the Twins is a 19-year-old shortstop in Salas and 17-year-old outfielder Chourio.
Salas made it to High-A last year but didn't fare especially well. Considering it's early in his development, results shouldn't matter too much, and he acquitted himself well enough to go 44-for-191 with four homers in 48 games after a very strong start at Low-A. Baseball America's Josh Norris says that he "has no standout tool, but he doesn't have a glaring weakness, either," and while he's currently raw and undersized, he could bloom into a big leaguer.
Chourio is a pretty recent signee out of Venezuela and has a limited professional track record to glean from. He did dominate the developmental Dominican Summer League, though, going 63-for-183 with 19 stolen bases and almost as many walks as strikeouts. He hasn't developed much of a power stroke, but that could change, and his game seems to revolve more around his speed, anyways. That's an interesting prospect to have in your system, with MLB introducing rules this season - policing pickoff attempts, making bases bigger - that could revitalize the desire to roster speedsters. - Michael Bradburn
Comments
✕
Grading the Arraez-Lopez trade
  Got something to say? Leave a comment below!