5 great under-the-radar acquisitions this MLB offseason
Every fan wants their team to sign the top free agent in the winter, but there's only one Aaron Judge. The fact is, there are a bunch of lower profile players who can also help a team win, and while they don't get the headlines of the New York Yankees retaining their record-breaking slugger, they could still play integral roles in pennant races.
Let's take a look at five great under-the-radar acquisitions this offseason:
J.D. Martinez, Dodgers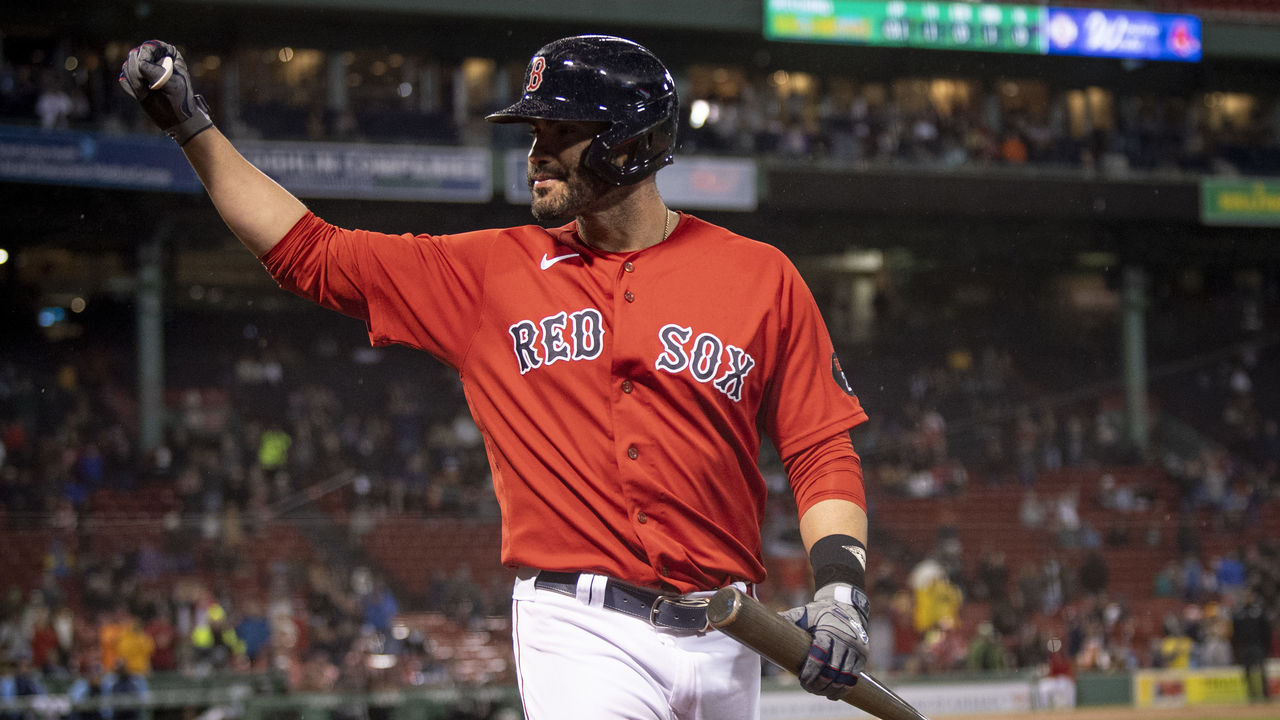 Martinez doesn't seem like a guy who should even be on an under-the-radar list, but the Los Angeles Dodgers added the 35-year-old on a sneakily great one-year, $10-million contract.
The Dodgers are having an uncharacteristically quiet winter, seemingly attempting to reset their luxury tax. So, it's also kind of shocking that, for a team known for constantly landing huge stars, this is its big signing. That being said, there's plenty of reasons to love this move.
First, Martinez is still a very good hitter, crushing 44 homers with a .484 SLG in 287 games over the past two seasons. At this point in his career, he should almost certainly be confined to designated-hitting duties, and the Dodgers have the flexibility elsewhere in the lineup to easily accommodate that. Just last year, he sat 87th percentile in barrel rate and 84th in expected wOBA - slightly higher than Vladimir Guerrero Jr. and Matt Olson, to name a couple.
Second, the five-time All-Star is reuniting with Mookie Betts as well as his old hitting coach Robert Van Scoyoc. Even if that doesn't actually make him play better, it will certainly help Martinez acclimate more smoothly to his new surroundings.
And, finally, Martinez does seem to rise to the occasion when playing for a winning club. When he was moved in the middle of the 2017 campaign from the Detroit Tigers to the Arizona Diamondbacks, he hit 29 homers over the final 62 games of the year while suddenly entering a pennant race. When playing for the 108-win Boston Red Sox the following year, he enjoyed his finest season yet, boasting a .629 SLG with 43 homers en route to a World Series championship. And when the Red Sox weren't playing well, neither was he.
Most of the talk in Los Angeles is about the club losing Trea Turner, Justin Turner, Tyler Anderson, and a bunch of others. But don't let that distract you from the fact that Martinez can still be an impact player in the heart of a contending team's lineup.
Erik Swanson, Blue Jays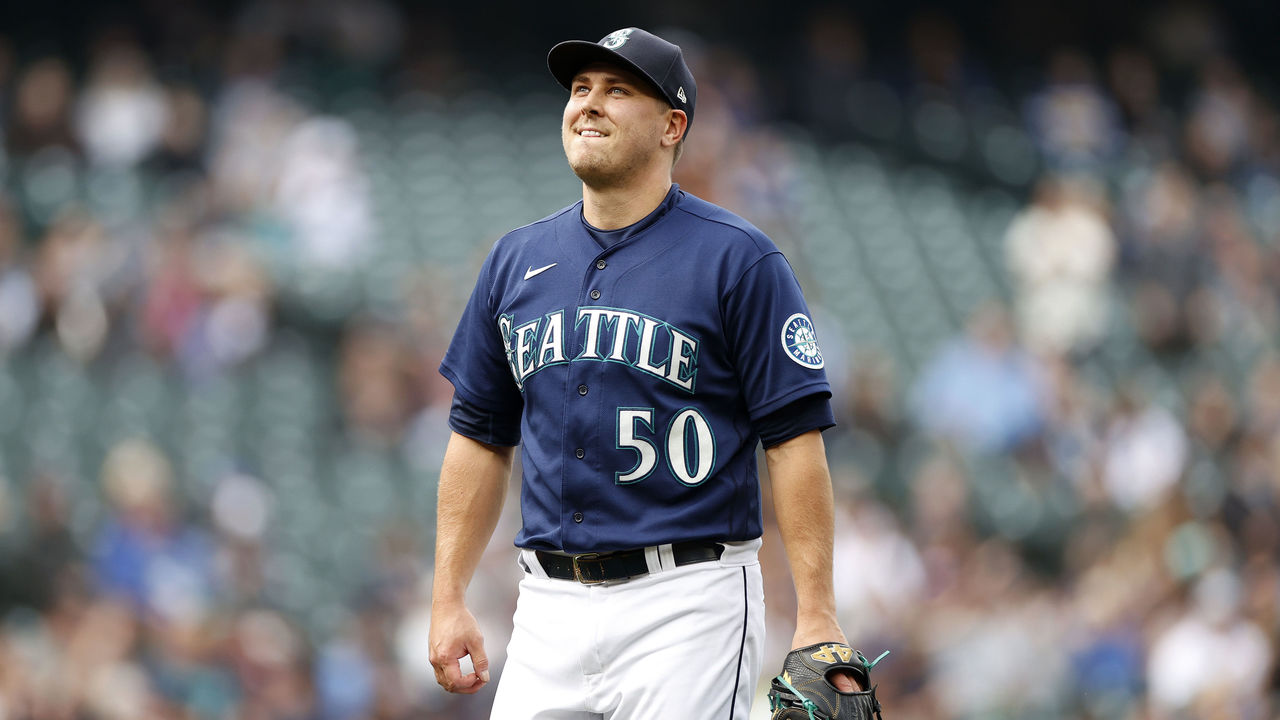 Early in the offseason, the Jays addressed their most glaring need, sending slugger Teoscar Hernandez to the Seattle Mariners for righty reliever Swanson as well as pitching prospect Adam Macko. We'll just be focusing on Swanson here, though.
The 29-year-old broke out in a huge way last season, authoring a dominant 1.68 ERA and 1.85 FIP over 53 2/3 innings, and inflating his strikeout rate to a whopping 34%. Combined with his 5% walk rate, only four qualified relievers were better than Swanson by K-BB%; Edwin Diaz, Andres Munoz, Ryan Helsley, and Chris Martin (we'll get to him later).
In a stacked Mariners bullpen, Swanson did not see much high leverage time. And, in those higher pressure moments, Swanson was not as sharp, allowing a .707 OPS against. So, it's tough to tell if he was a one-season apparition or if he made lasting changes that will continue to work.
One indication that he won't regress, though, is how well his stuff played. There are tons of ways to rack up strikeouts. Blue Jays fans will remember that Robbie Ray racked up a ton of K's by expanding the zone. However, when he did work in the zone, his propensity to cough up homers came back to bite him. That's the case for many pitchers.
Conversely, though, Swanson dominated while also living in the zone. 42.7% of his pitches were in the strike zone - right around the league median for qualified relievers - and he generated swings and misses on those pitches better than everyone except Diaz, Munoz, and Josh Hader. He was sensational at fooling hitters on pitches that should've been hittable. It's a great indication of previous dominance and should forecast well.
Joey Gallo, Twins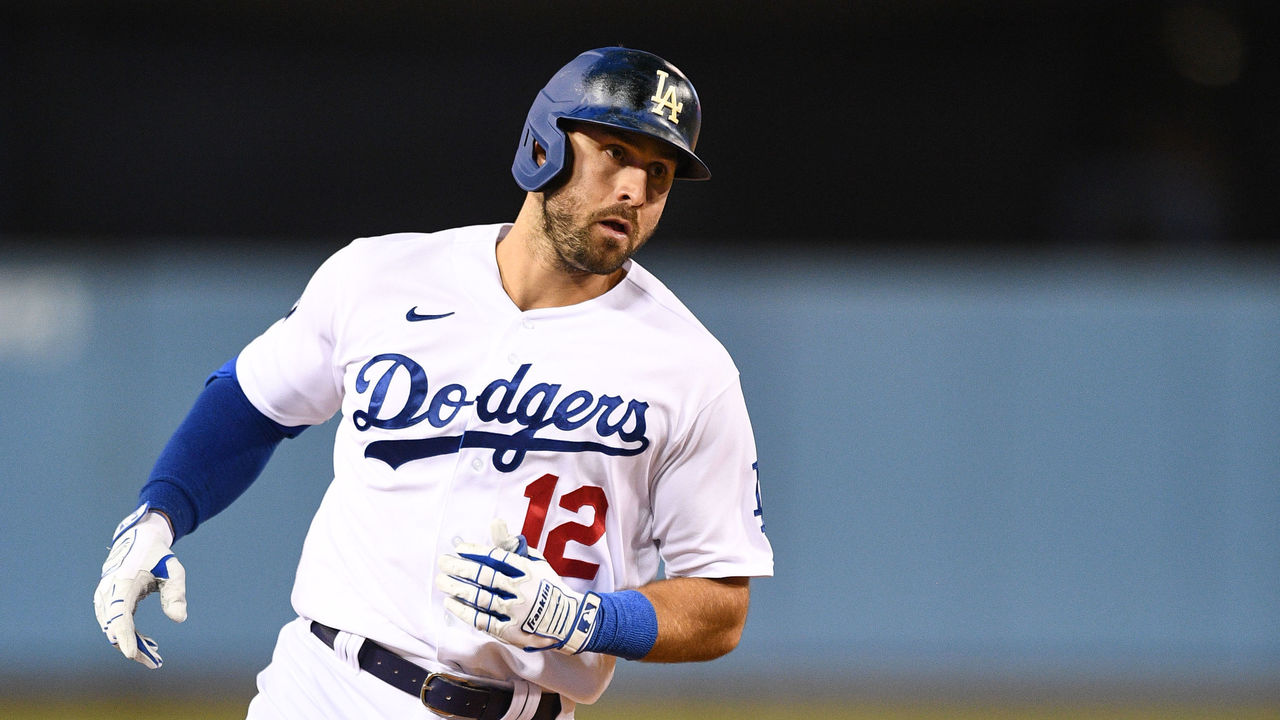 Based on recent performance alone, a one-year, $11-million deal does seem a bit high. However, there's no such thing as a bad one-year deal, and Gallo's ceiling is still extremely high.
Despite both 2020 and 2022 being dismal seasons for him, since the beginning of 2017, he owns a .475 SLG, which is better than AJ Pollock, Joey Votto, and Michael Conforto. Even further, over that span he's hit the 12th-most homers, ahead of Mookie Betts, Francisco Lindor, and George Springer.
The worry with Gallo is pretty clear. The ball seems to be deadened, and if he isn't hitting flyballs over the wall then he just isn't putting balls in play at a good enough rate to make up for his brutal strikeout rate. If the deal goes wrong, his whiff rate will certainly be the chief culprit, and Target Field certainly isn't an easy ballpark in which to drive homers. Those are the worries that led to 29 other teams not outbidding the Twins for an outfielder who has as many homers as Giancarlo Stanton over the past six seasons.
The hope, though, is that his elite barrel rate and keen on-base acumen turn him back into the prolific slugger he was as recently as 2021. The most notable change to Gallo's Savant profile between his strong 2021 and dismal 2022 was that his chase rate dipped precipitously. Gallo always struck out a lot, but between 2019-21 he only swung at 22.8% of pitches outside the zone. Last year, though, he expanded the zone 31.5% of the time. If he can get back to showing patience at the dish and being selective on which offerings he attempts to drive, he could be quite a find for the Twins. And it also wouldn't hurt if he recaptured the defensive form that made him a surprisingly great defensive outfielder as recently as 2021.
Chris Martin, Red Sox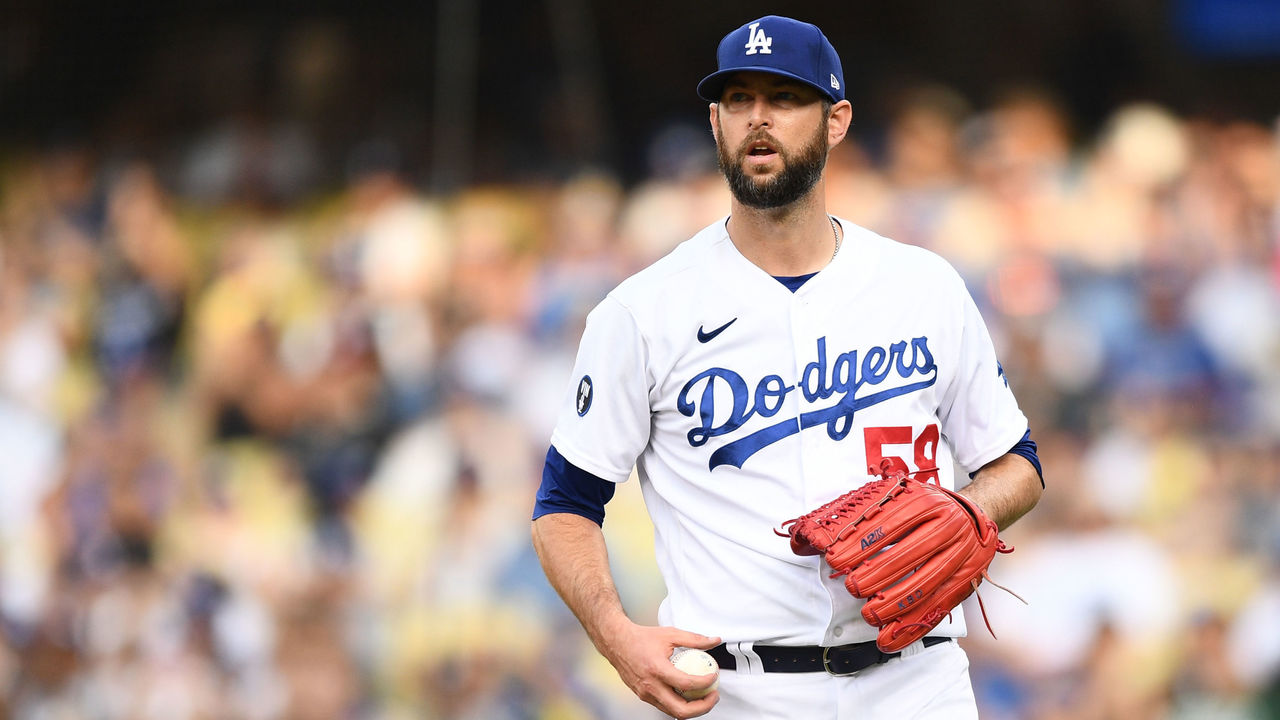 Martin has never been considered an elite reliever, either as a closer or a high-leverage fireman. However, he may have turned a corner last year that will have him filling that role upon joining the Red Sox.
It's a two-year, $13.5-million deal for a 36-year-old reliever, so there's some risk here, but there's also potential for substantial reward if the changes he made at the midway point of last year turn out to be lasting.
After joining the Los Angeles Dodgers at the trade deadline, the righty authored an incredible 1.46 ERA and 1.13 FIP over 24 2/3 innings. The Dodgers are somewhat known for weaponizing data to put their players in better positions to succeed, but it's not as though Martin will forget those lessons in Boston.
From the Chicago Cubs to the Dodgers, he made a leap from very good to great by improving control and command while working inside the zone far more often. With the Cubs, 45.9% of Martin's offerings finished inside the zone. But in L.A., he improved to 51.2%. That translated to other successes as well. With more pitches finishing as strikes, opposing hitters also started swinging at offerings outside the zone way more often - from 30.8% with the Cubs to 43.7% with the Dodgers. That's a massive jump in pitches being turned into whiffs or easy outs.
He did this, amazingly, without conceding any whiffs on pitches inside the zone. If a pitcher starts working inside the zone more, you'd likely suspect a higher contact rate on those pitches. But no, Martin kept his zone contact rate at a very good - though not great - 80.6% for the year, barely varying at all when changing teams.
The most worrisome change is the homer rate, which could be flagged as unsustainable. Going from problematically high 1.44 HR/9 in the first half to 0.36 in the second half, somewhere in between should likely be expected going forward. But if Martin genuinely made command and control changes that help him limit walks while also generating a small uptick in strikeouts, then squaring him up is also going to be at least slightly more difficult. The Red Sox might've found a great one.
Michael Conforto, Giants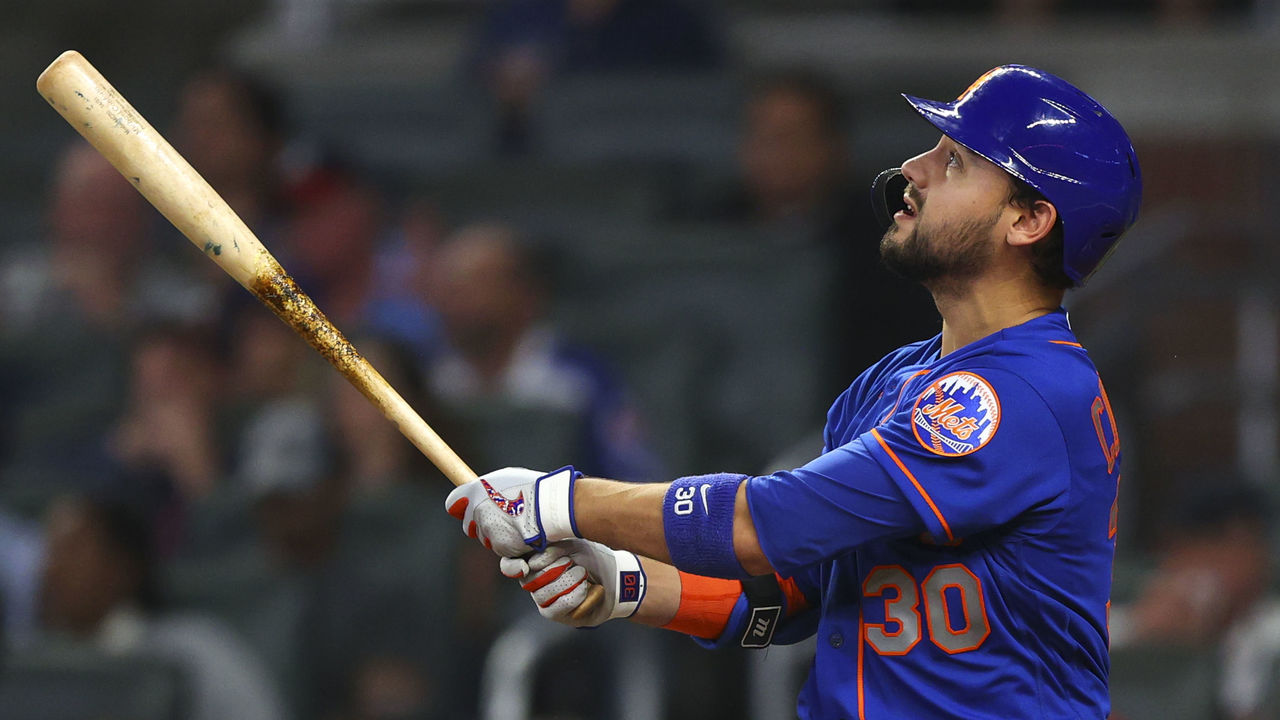 It's admittedly pretty brutal for Giants fans to go from thinking they landed Judge, then thinking they signed Carlos Correa, and then having to settle for Conforto on a two-year, $36-million contract. But, there's a lot to like.
Conforto is the ultimate bounce-back candidate. The former All-Star hasn't played an MLB game since Oct. 2, 2021 after a series of poor decisions had him reject the qualifying offer and wallow in free agency before requiring shoulder surgery.
The optimist would suggest that the shoulder ailment he suffered likely played a role in his poor platform season in 2021, when he posted the lowest wRC+ of his career since his first full season way back in 2016. Between 2017-20, Conforto's 133 wRC+ ranked 14th among qualified outfielders. In 2021, he took a massive hit, though, barely hitting above the league average and also looking pretty poor defensively.
Even further, the optimist would likely point out that, while shoulder ailments make it tough for hitters to build back their slugging ability (see: Cody Bellinger), after Conforto's full year off, presumably without the repetitive swinging every single day that is an MLB season, he should be very ready to rake. There might be some timing issues he needs to work through to get back up to speed, but that's what spring training is for.
There is substantial risk to the deal and the upside is limited by the Giants continuing to offer player-friendly opt-out clauses. In this particular deal, Conforto is eligible to hit free agency again next winter if he reaches 350 plate appearances in the upcoming campaign. If the 29-year-old manages to play a full season even at his 2021 rates, it's hard to imagine he doesn't prefer hitting the open market once again to see if he can get something better than the one-year guarantee he has remaining with the Giants. So, in all likelihood, this deal either goes poorly or it's a great one-year play for San Francisco. Time will tell.
Comments
✕
5 great under-the-radar acquisitions this MLB offseason
  Got something to say? Leave a comment below!