Assessing the Blue Jays' sneaky-good offseason
Icon Sportswire / Getty Images
This is an important offseason for the Toronto Blue Jays.
Following an abbreviated playoff appearance in 2022, the team still had one of the most enviable lineup cores in the game. Vladimir Guerrero Jr., Bo Bichette, George Springer, and emerging star Alejandro Kirk can stay together for three more seasons.
Toronto also has one of the better top-of-the-rotation groups - featuring Alek Manoah, Kevin Gausman, and Jose Berrios - under club control for at least the next four seasons.
Combined, this is one of the best foundations in the majors on which to build. Only Gausman and Springer are over age 30.
The next three years represent the Blue Jays' best contention window since their halcyon early 1990s. Each win above replacement the front office can add around that core, and each net-positive player transaction (or mistake), carries a lot of weight.
This winter is vital for the club's ability to not just compete at the top of the competitive AL East, but to also construct the kind of roster that can win in October.
Complicating those roster moves was the team's budget. Without being allowed to spend wildly by the franchise's parent company, Rogers Communications, Blue Jays president Mark Shapiro and general manager Ross Atkins wouldn't be in the mix for the top-end free agents. Toronto ranks ninth in team payroll before arbitration, according to Spotrac.
So how are the Jays faring? With much of their offseason work likely completed, the Blue Jays have quietly made significant improvements.
The club's most important, and costly, acquisition was trading for outfielder Daulton Varsho from the Arizona Diamondbacks. Getting the well-rounded Varsho, who produced 4.6 WAR last year, required a package headlined by top prospect Gabriel Moreno. But it could well be worth it.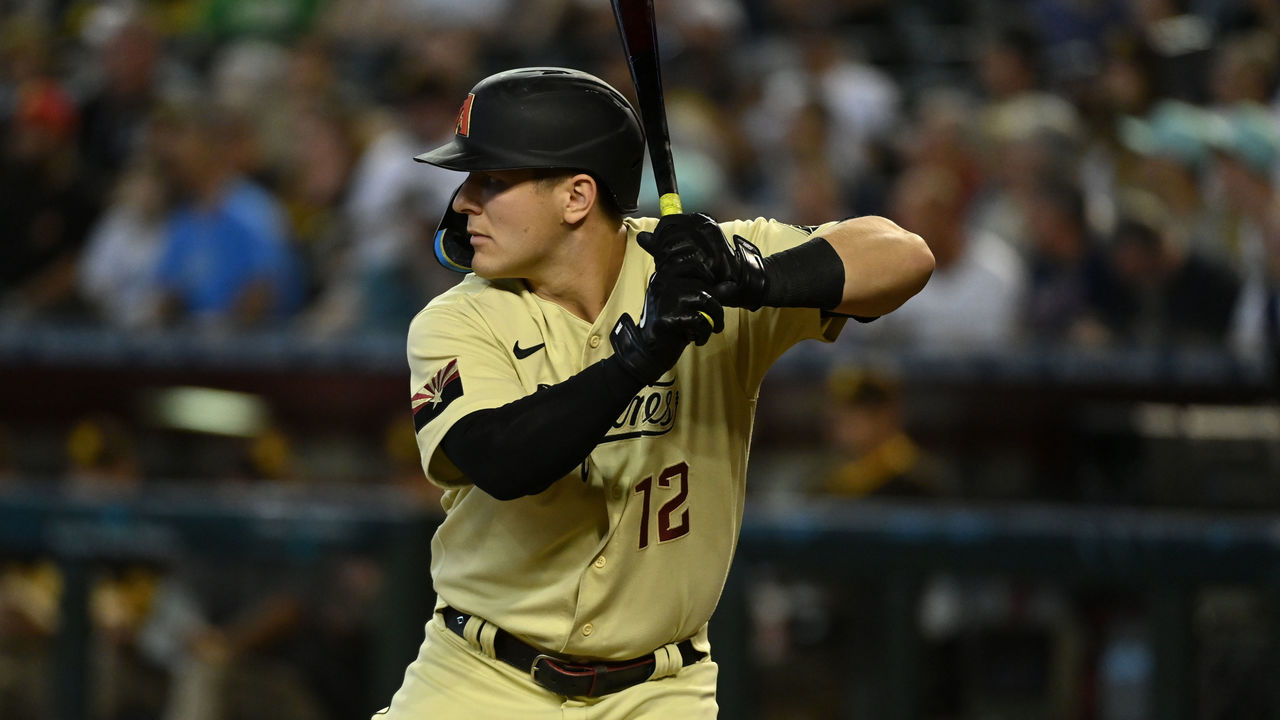 The 26-year-old Varsho helps in two important ways. For starters, he's a left-handed hitter, and he was very good last year against right-handed pitching, producing 121 wRC+. His mark was just 52 against lefties.
Finding more left-handed hitting was a key to the offseason. The Blue Jays' lineup was the most right-handed heavy in the majors last season, and it wasn't close. Toronto tallied 4,085 plate appearances from right-handed hitters facing right-handed pitchers. That was nearly 600 more than the second-ranking Marlins and approaching a level double the MLB midpoint.
The Jays were the only club boasting fewer than 1,000 plate appearances from left-handed hitters facing right-handed pitching.
With MLB's shift ban arriving this season, it's even more important to have left-handed bats that can take advantage of the right side of the infield, which will be less heavily defended than in shifting's glory days.
Varsho may not even turn out to be the most productive left-handed bat the Jays added. On Tuesday, they came to terms on a one-year agreement with free-agent first baseman Brandon Belt.
Belt isn't without risk; the longtime San Francisco Giants first baseman comes with a long history of injuries, including missed time with knee, neck, and thumb issues last year.
But when he's healthy, he mashes.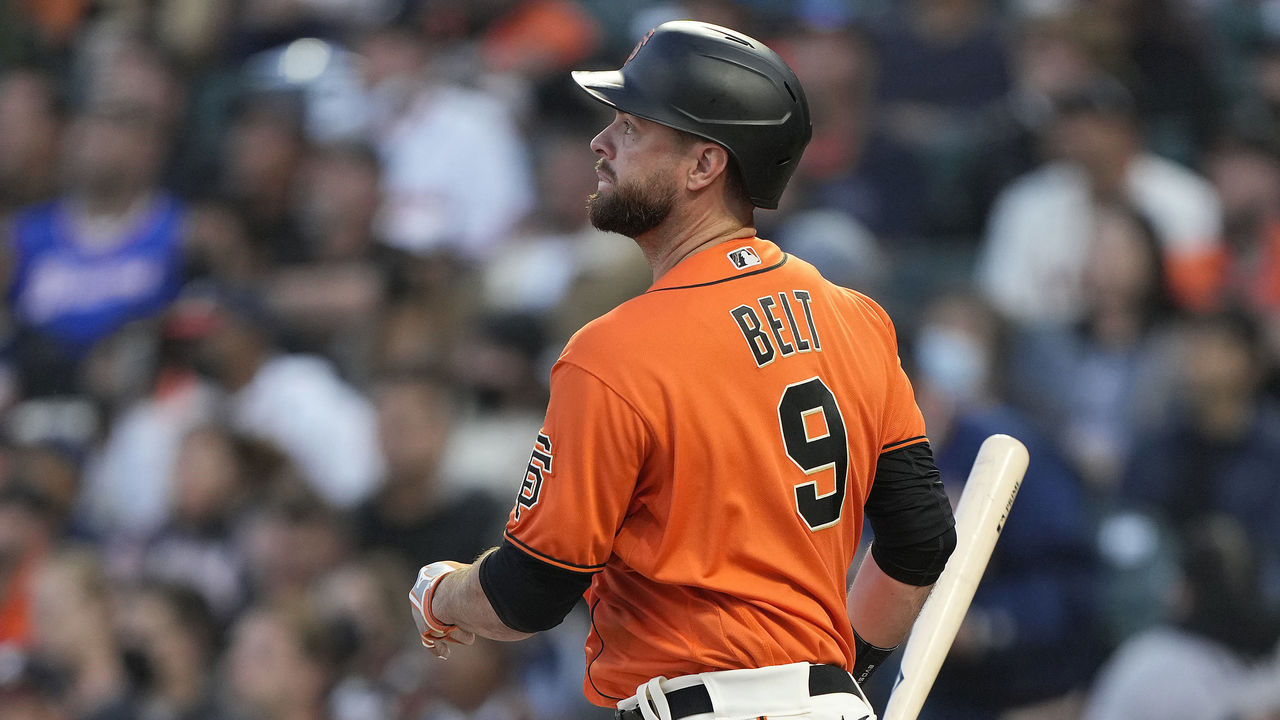 The Blue Jays took a calculated risk in November by trading middle-of-the order bat Teoscar Hernandez for relief pitcher Erik Swanson and a pitching prospect. I didn't love that deal on its own, even in light of the Jays' bullpen issues and Hernandez approaching free agency. But examining their moves as a whole, acquiring Belt allows the Jays to fill multiple voids while strengthening the bullpen and balancing their lineup.
Belt owns a 124 wRC+ for his career. When he was mostly healthy in 2020 and 2021, he produced the third-best wRC+ mark in baseball (162). Hernandez owns a career 120 wRC+ and bats from the right side.
Varsho will also help the Jays' below-average outfield, an area the team dramatically upgraded this winter. He was rated as a plus glove in center and right field last season.
Another free-agent addition, Kevin Kiermaier, is a lefty bat long known for his elite glove. While he's perhaps lost a step in center field at 32, he upgrades the overall production, or lack thereof, from the departed Raimel Tapia, Bradley Zimmer, and Jackie Bradley Jr. (Kiermaier produced 1.1 WAR in 63 games last season; the other three combined for 0.0 WAR.)
The Blue Jays were six defensive runs saved below average last season. Varsho tied for second in the majors with plus-19 DRS in the outfield. Since 2011, Kiermaier leads the majors in outfield runs saved.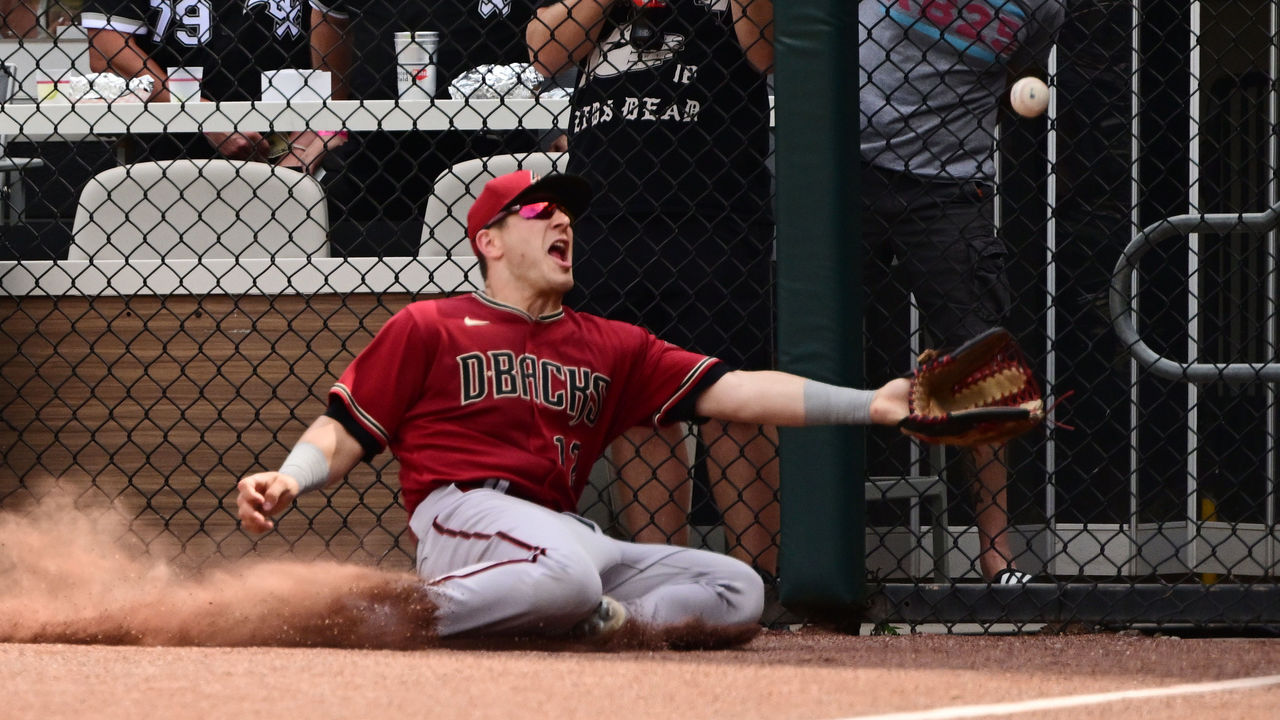 This means the Jays' outfield should no longer be defensively below average, which could potentially deliver two or three wins of low-key value. (Every 10 runs of added value equates to about one win.)
On the pitching side, adding Swanson to an embattled bullpen is a big deal.
While the Jays' late-game failings could be seen as a player development issue - relief pitching ought to be one of the easier player groups to nurture - Swanson helps bolster a relief corps that experienced an epic failure in the playoffs after blowing 23 saves in the regular season. Ideally, a club wouldn't trade a middle-of-the-order bat for bullpen help, but the Jays needed help now.
As for the rotation, the Jays should now be as deep as any team in the league. Their big free-agent addition was the underrated Chris Bassitt, who is more than just an innings-eater.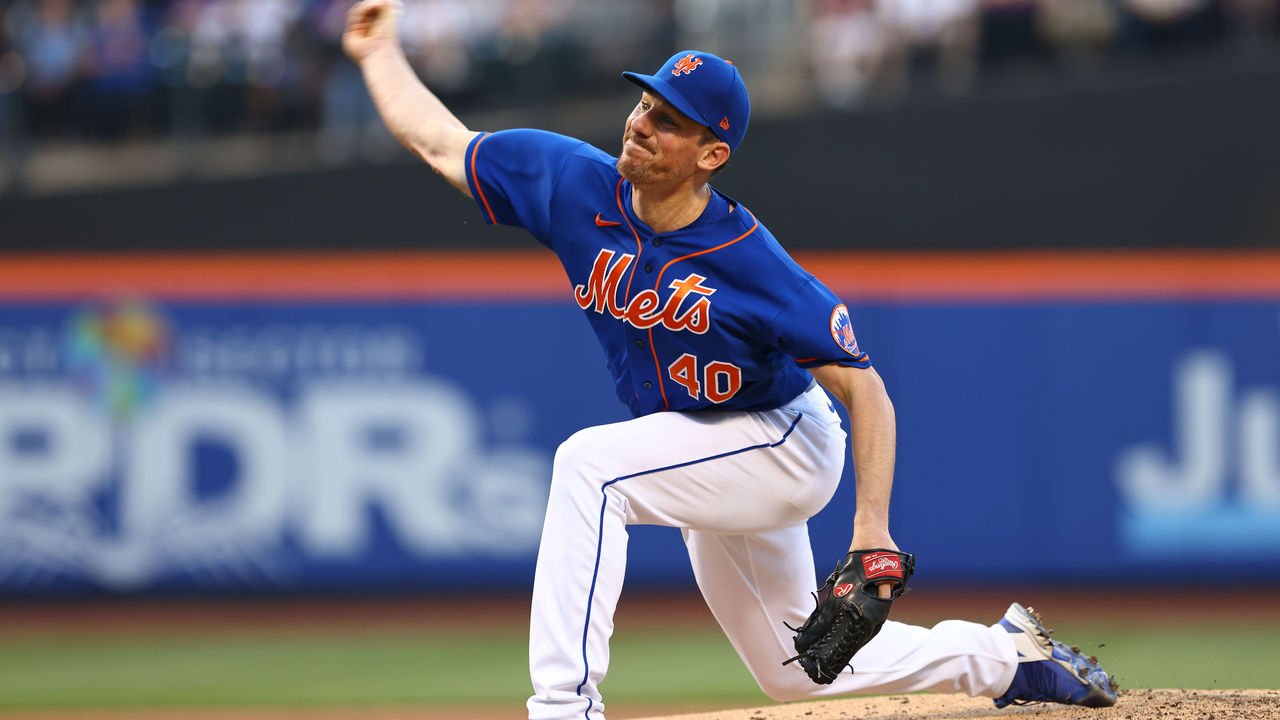 Bassitt ranks 22nd in the majors in pitching WAR over the last two seasons, and he put himself in the AL Cy Young race in 2021 until a scary comeback liner caused him to miss five weeks near the end of the season. While he doesn't blow hitters away with elite velocity, he is one of the most deceptive pitchers in the game because of his unusual delivery and release point. He owns a deep arsenal and good command. In Toronto, he becomes one of the strongest No. 4 starters in the game - and he might be more than that.
While the Jays haven't signed any of the biggest stars on the market, they have added underrated players and hidden value. They will enter the new season as a stronger team with a chance to advance deeper into October.
Travis Sawchik is theScore's senior baseball writer.
Comments
✕
Assessing the Blue Jays' sneaky-good offseason
  Got something to say? Leave a comment below!