MLB Roundtable: Free-agent edition
With Major League Baseball free agency in full swing, theScore's MLB editors Michael Bradburn, Josh Goldberg, Bryan Mcwilliam, Simon Sharkey-Gotlieb, and Tom Ruminski answer some of the biggest questions heading into the offseason: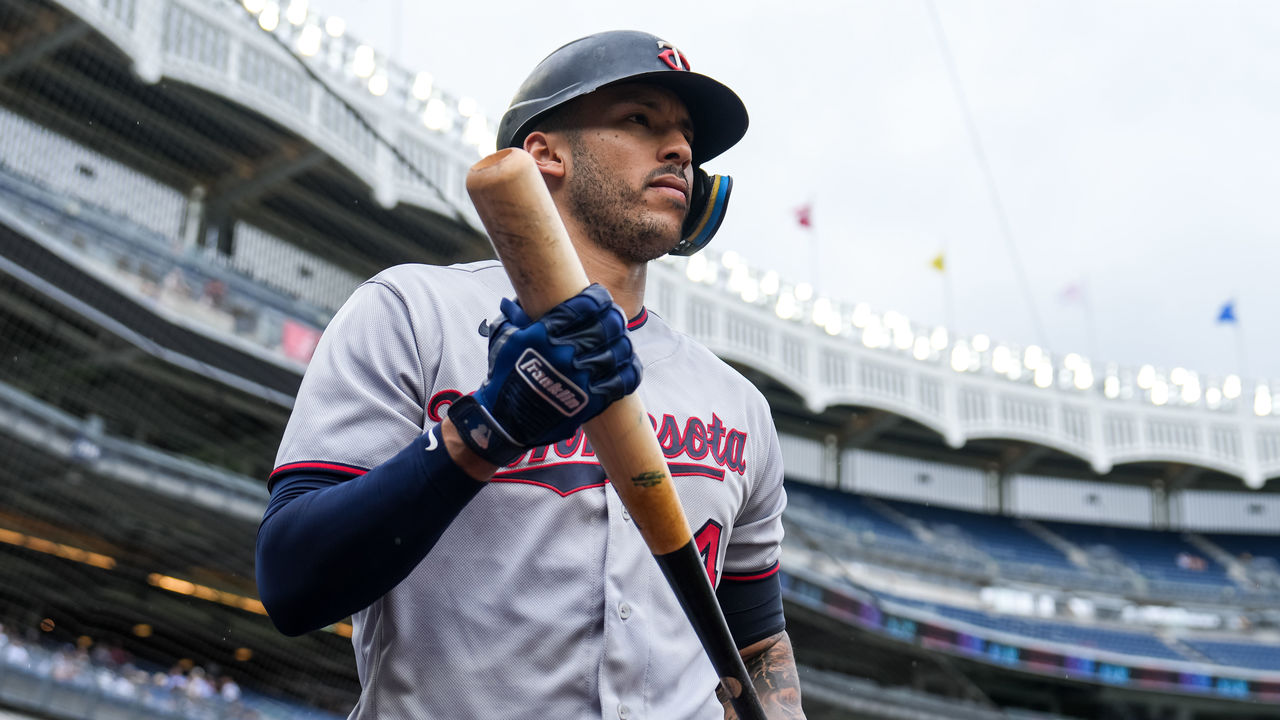 Which FA would you want to sign if you're a GM?
Carlos Correa: Although his statistics in 2022 were a bit muted compared to years past, Correa is still primed to secure the lucrative, long-term deal he sought last offseason. Entering his age-28 campaign, Correa is firmly in his prime and arguably baseball's best all-around shortstop. He's the type of player who can help transform a franchise, and his gaudy career postseason numbers are likely to further entice interested teams. Correa's injury history is the only concern associated with handing him the contract he's expected to covet. The two-time All-Star has appeared in 150-plus games just once over his eight-year career. - Josh Goldberg
Aaron Judge: Yes, Judge is going to cost a fortune. But we're talking about one of baseball's best and most marketable players. The outfielder has not only put together historical seasons in both 2017 and 2022, but he's also recorded video-game-type numbers annually - 220 career homers and a .977 OPS. Judge and his ridiculous 6-foot-7, 282-pound frame is the type of presence fans flock to the ballpark to see, and he's extremely well-liked throughout baseball by his peers and coaches. The two main knocks on signing Judge to a lucrative long-term deal are his age - he'll be 31 in April - and health. He's only played three full seasons in his career, but you're willing to live with the back end of his contract if he's a star in the first years of it. - Bryan Mcwilliam
Brandon Nimmo: He's not the sexiest name on the open market, but he gets the job done. First, he's one of the few free-agent outfielders who can reliably patrol center field. Second, he (Moneyball voice) gets on base. In fact, since the beginning of 2018, Nimmo ranks sixth among qualified hitters with a .388 OBP - behind only Judge, Bryce Harper, Freddie Freeman, Juan Soto, and Mike Trout. And he won't break the bank to sign since he isn't the flashiest player, hitting merely 57 homers over that same span. Some projections peg him getting a five-year deal worth roughly $24 million per season. That's not bad at all for a guy who turns 30 just days before Opening Day. He won't suddenly transform any team into a contender - no player will. But he's a key role player who can hit atop a lineup on a club with championship aspirations. - Michael Bradburn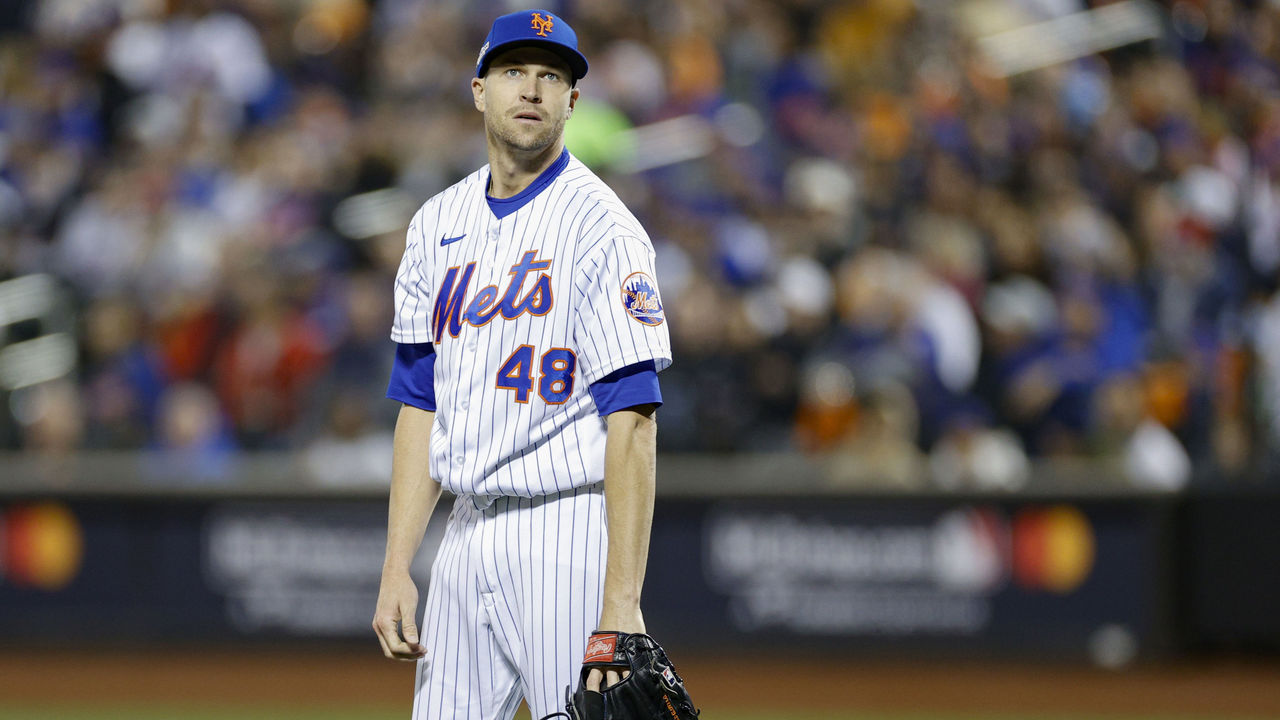 Which high-profile FA would you stay away from?
Jacob deGrom: It pains me to say this because I genuinely love watching him pitch, but giving big money to deGrom right now represents a major risk. Yes, there's arguably nobody better when he's on the mound. The numbers speak for themselves. But just how often will he be on the mound for his next team?
Here's the reality nobody wants to talk about: deGrom's made just 26 starts in the last two years (38 if you count the pandemic season). Forearm problems cut his historic pace short in 2021, an injury that developed two months after he dealt with a side issue. This past year, he returned to post an eye-popping 14.3 K/9 rate with just eight walks ... in only 64 1/3 innings, all coming after August. A scapula injury delayed deGrom's season debut by four months, so the Mets were incredibly careful with him. Also, he's turning 35 in June.
If I'm a general manager looking to spend money on pitching, I need to think long and hard about committing that much cash to an aging pitcher with a litany of recent arm issues, no matter how great he may be. The last thing any team wants is to watch deGrom's arm wreck what's left of his career while paying him big money. - Simon Sharkey-Gotlieb
Justin Verlander: Who wouldn't want to add a three-time and reigning Cy Young winner to their staff? Well, me. His bounce-back campaign from Tommy John surgery is being treated by many like he's back to prime Verlander. But that's not the case. He was still a horse the last time he won the Cy Young in 2019, leading MLB with 223 innings pitched and a 0.80 WHIP, not to mention his elite 35.4% strikeout rate. In 2022, though, while Verlander impressively won the ERA title, he threw merely 175 innings and struck out only 27.8% of opposing batters. He made up for the lack of whiffs by suppressing homers at a spectacular rate. However, you have to consider that he'll already be 40 years old by Opening Day and entertaining multi-year offers.
This isn't signing 37-year-old Max Scherzer off one of his best seasons to a three-year deal. This is signing a veteran ace one year removed from Tommy John and coming off a strong but not necessarily dominant campaign to a likely two-year, $70-million deal at minimum. That might look fine during the first year, but what are the odds he keeps it up in his age-42 season and beyond? No thanks. - Bradburn
J.D. Martinez: It would be wise to stay away from Martinez - even on a short-term deal. The five-time All-Star is coming off one of the worst seasons of his 12-year career. He recorded 16 homers after going deep 28 times in 2021. The 35-year-old also posted a pedestrian .790 OPS compared to his career .872 OPS. The veteran designated hitter won't provide any value if his bat isn't elite. There are better ways to spend money than committing to an aging DH. - Tom Ruminski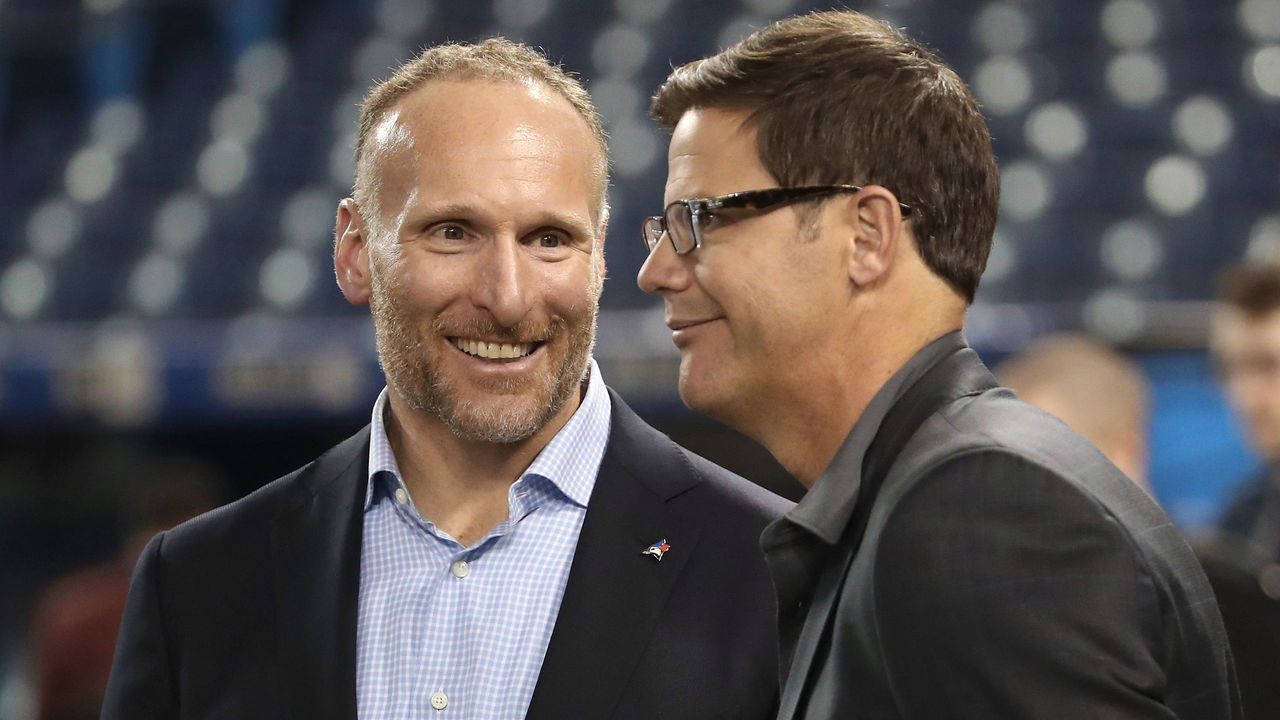 Which team needs to win the offseason?
Toronto Blue Jays: The Blue Jays' rebuild has put them back in contention with a talented core. However, that core has yet to win a postseason game, and the pressure will be ratcheted up to another level to break through in 2023. It'll be interesting to see how much financial flexibility ownership grants president Mark Shapiro and general manager Ross Atkins in continuing to add to the existing crop of players. The AL East is as formidable as ever, so the Blue Jays will have to continue to be aggressive in improving their roster if they want to continue on their upward trajectory. - Goldberg
New York Yankees: There are many questions surrounding the Bronx Bombers after the Astros unceremoniously swept them in the ALCS. Aaron Boone will return as manager, but who's calling the shots in the front office? Brian Cashman is still looking for a new contract. Assuming Cashman returns, the Yankees will likely need to dish out over $300 million just to keep Judge. That's a lot of money to invest in a slugger on the wrong side of 30, albeit one coming off a historic 62-homer season. New York also has holes at third base and shortstop, even though the club says it's fine with Isiah Kiner-Falefa and Josh Donaldson. The bullpen doesn't have an elite closer, and the rotation needs another pitcher or two because Luis Severino and Frankie Montas are injury liabilities - Ruminski
Chicago White Sox: The White Sox needed to win last offseason as well but sat on their hands and wound up floundering to .500. However, they really need to have a good winter this time around so that fans of the team forget that AJ Pollock was their biggest addition last offseason. Pollock posted an abysmal .681 OPS in 2022 and still couldn't wait to reject a $13-million player option to ditch the South Side.
Perhaps most importantly, general manager Rick Hahn is at the point where this club needs to contend to save his job. While that doesn't mean ownership is going to suddenly approve signing Judge, that pressure should put some urgency into Chicago's operations. In fact, ownership doesn't seem willing to spend much at all, but the club can make some key tweaks without breaking the bank. Get some reliable rotation depth behind Dylan Cease, Lucas Giolito, Lance Lynn, and Michael Kopech. Add some high-leverage setup guys behind closer Liam Hendriks. If you're not going to re-sign Jose Abreu, then ink a key outfielder so Andrew Vaughn can take over at first base. Whatever it is, get busy. - Bradburn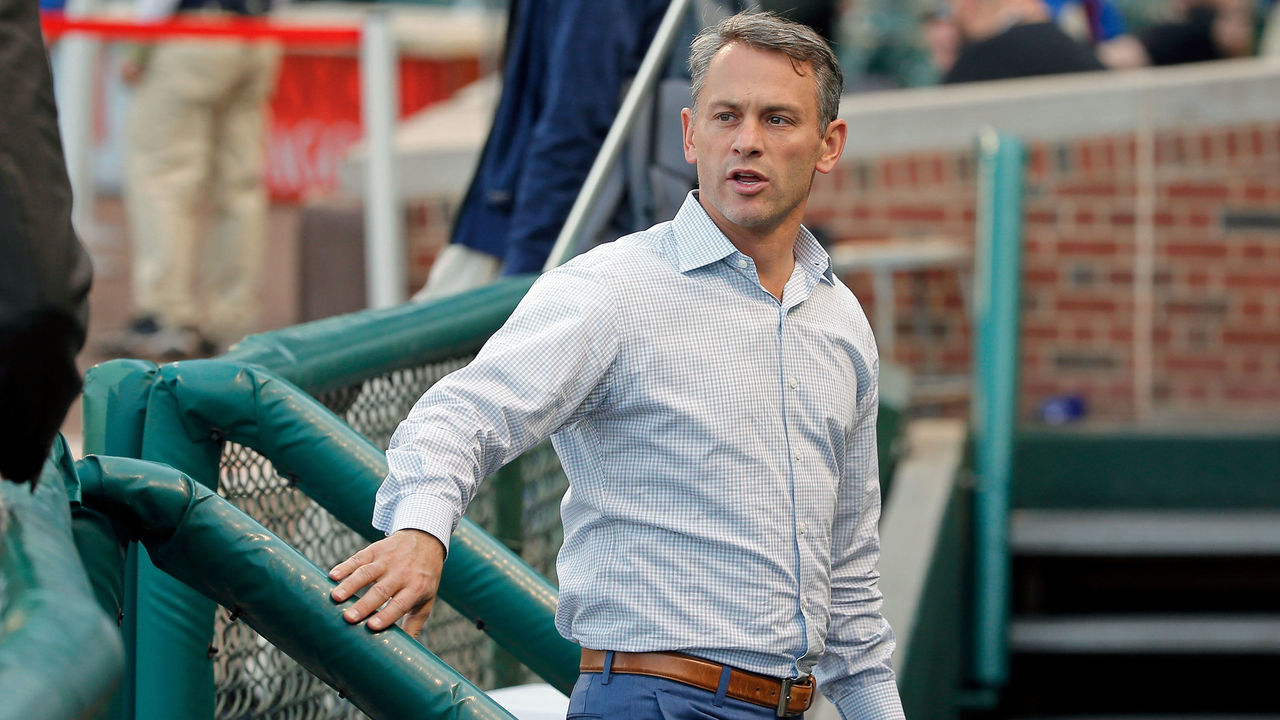 Which team will make the biggest surprise signing?
Chicago Cubs: Don't sleep on the Cubs. Chicago enters 2023 with a projected Opening Day payroll of $144 million after playing pretty good baseball down the stretch last season - eight games above .500 in the second half. The team has significant areas of need, like shortstop, which it could address with a big-ticket signing like Correa. One thing is certain, the front office didn't pay handsome amounts to Marcus Stroman and Seiya Suzuki last year to finish middle-of-the-pack again. - Mcwilliam
Arizona Diamondbacks: Don't roll your eyes. Remember when the Snakes signed Zack Greinke out of the blue? How about Madison Bumgarner? Sure, the MadBum deal hasn't really worked out, but that's not the point. The D-Backs have always been a bit of a wild card in the free-agent market, dating back to Randy Johnson. While they may be coming off an 88-loss season, it still feels like the timing's right for them to strike again and supplement their excellent up-and-coming young core.
Stable management and a desirable location will help grab free agents' attention. Arizona also enters the winter with a projected Opening Day payroll of just over $103 million, potentially leaving it with some financial wiggle room. Maybe the D-Backs won't be in the Judge sweepstakes, but you can be sure they'll shock everyone again with an unexpected signing this winter. - Sharkey-Gotlieb
Baltimore Orioles: The Orioles will be a major problem for the rest of the AL very soon. Adley Rutschman and Gunnar Henderson look like superstars in the making, while the bullpen is excellent. Baltimore also has a very deep minor-league system to entice free agents looking for long-term stability. The club's rotation was its Achilles heel amid an out-of-nowhere 83-win season. Only five teams in all of baseball finished with a lower fWAR than the O's starting pitchers in 2022. Adding a front-end starter to pair with top pitching prospect Grayson Rodriguez and the return of John Means from Tommy John surgery would help move things in the right direction. - Ruminski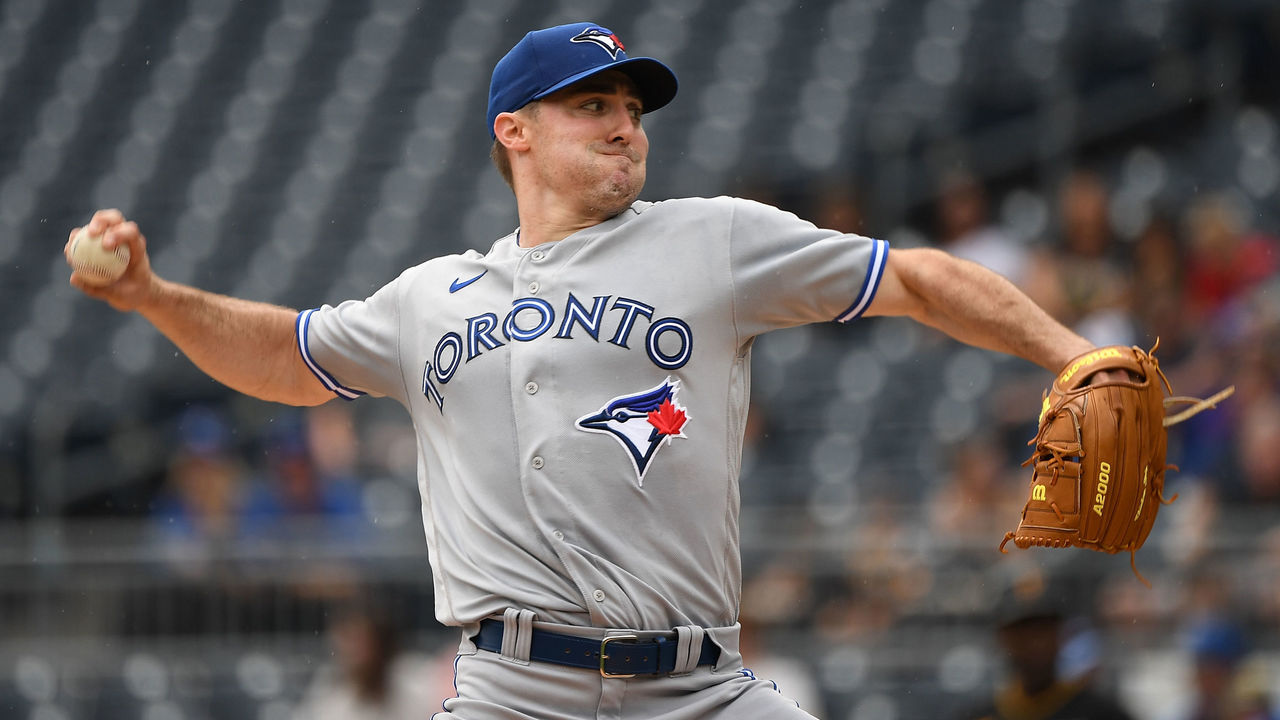 Which FA will be the biggest bargain?
Ross Stripling: Stripling isn't the top pitcher on the market, but somebody will get a fantastic deal when they sign him. The 32-year-old stepped into the Blue Jays' rotation after Hyun Jin Ryu went down, turning into a much-needed rock for the staff behind Alek Manoah and Kevin Gausman. While he didn't strike out a ton of batters, Stripling allowed the fewest walks (20) and homers (12) among Toronto starters. He also had the second-lowest ERA, WHIP, and ERA+ on the team. While not an ace, Stripling proved this year that he's a capable mid-rotation starter who'd fit perfectly on just about any contender. He might be the most underrated pitcher on the market this winter. - Sharkey-Gotlieb
Kodai Senga: There's always a certain level of mystery involved in predicting how a Japanese player will perform in the majors. However, Senga's arsenal, which features a mid-90s four-seam fastball and devastating splitter, would create plenty of problems for MLB hitters. The 29-year-old recorded a 1.94 ERA, 1.06 WHIP, and 156 strikeouts over 144 innings during the 2022 campaign with the Fukuoka Softbank Hawks in Nippon Professional Baseball. Plenty of teams are reportedly interested in signing the right-hander since he doesn't have to be posted. Clubs also won't likely have to break the bank on a multi-year contract compared to landing deGrom, Rodon, or Verlander. - Ruminski
Michael Conforto: Conforto hasn't appeared in a big-league game since October 2021 due to a shoulder injury, which, combined with being tied to draft-pick compensation, made him a risk. The one-time All-Star will likely have to take a subpar deal to prove he's healthy. That could turn out to be a bargain for a club willing to roll the dice. When healthy, the 29-year-old is capable of hitting 30 homers and driving in 90 runs. He's also a left-handed hitting on-base machine who has twice posted an OPS over .900. - Mcwilliam