How - and why - the Mariners brought back the two-seam fastball
Alika Jenner / Getty Images
During his June 6 start at Houston, Robbie Ray felt like he had no answers facing the Astros.
They were on his four-seam fastball and slider - the two bread-and-butter pitches that had won the lefty a Cy Young a year earlier and landed him a nine-figure deal with the Seattle Mariners.
He was growing frustrated. He was already off to a so-so start to the season, and now the Astros homered three times and scored four runs against him in the game's first two innings. So Ray did something he hadn't done with any regularity since 2016 - he turned to a two-seam fastball.
Ray blanked the Astros the rest of the way. He continues to throw a two-seamer and is now employing it at a career-high rate (20.4% of pitches) despite not throwing it the first two months of the season.
And since he became a three-pitch pitcher on June 7, he's looked more like his Cy Young-winning self, compiling a 2.53 ERA in that span, which ranks eighth in the majors among qualified pitchers, according to FanGraphs. He's the veteran leader on a loaded pitching staff that includes young, talented starters Logan Gilbert and George Kirby.
"I needed to try something different," Ray told theScore last week. "And the first thing that came to mind was (the sinker). I used to throw a two-seam way back when, but I haven't thrown a two-seam in five or six years. It's a pitch they haven't seen. I figured I might as well try it."
Was there any tinkering with pitch ballistic data or high-speed cameras to later refine the grip?
"No," Ray said. "Just grip it and throw it."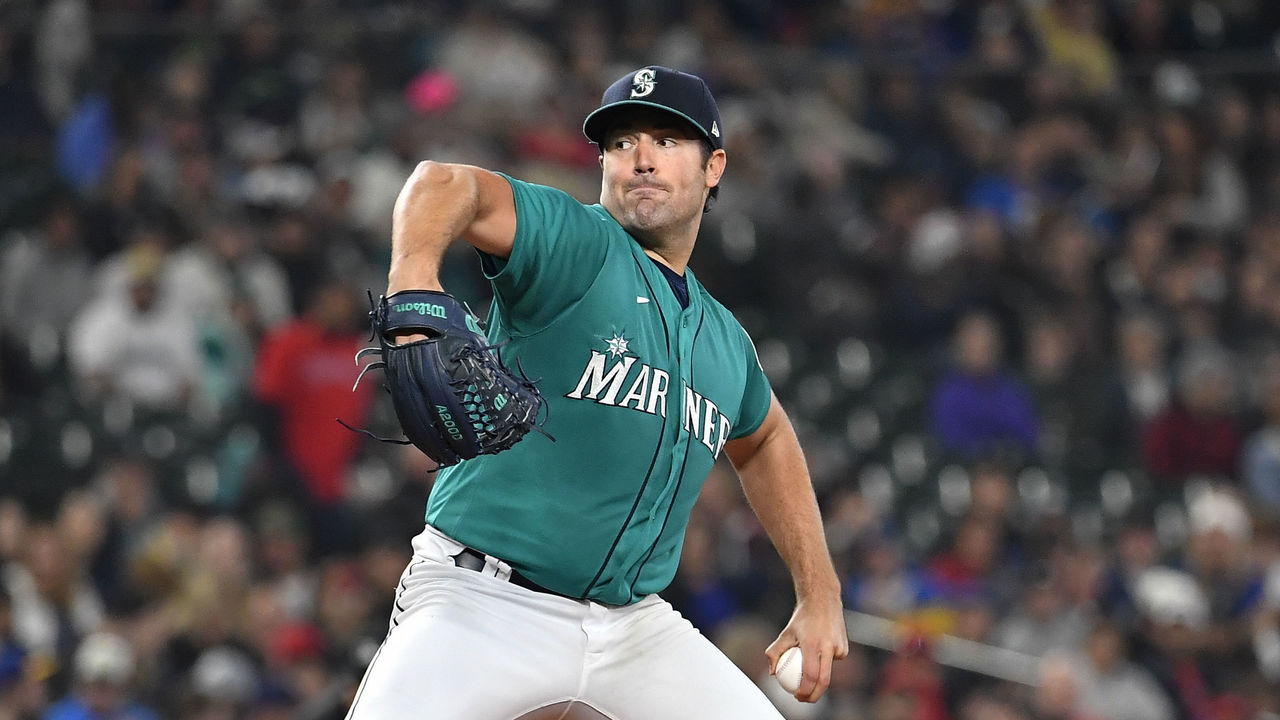 Ray's experience mirrors a trend with the pitch. Not only has it spread within the Seattle clubhouse, but it's back in fashion among other major leaguers.
When pitch- and ball-tracking systems were put in place in all MLB stadiums in 2015, hitters learned more about ideal swing planes and launch-angle concepts. As they did, two-seamers began to be hit more. Uppercut swing planes connected effectively with the pitch and sent it soaring.
The pitch went from a positive run value in 2014 to negative in the first year of Statcast, and it remained a below-average pitch league-wide for three more seasons. The pitch's usage across MLB fell from 21.2% in 2014 to a 14.8% share last year.
Fastballs, two- and four-seamers combined, account for less than half the pitches thrown this season (49%) for the first time in the pitch-tracking era, according to FanGraphs.
Four-seamer usage is declining again this season to 33.5%, replaced by more sweeping sliders and downward-breaking curves. But two-seamer usage has increased to 15.5%.
Among pitchers who have thrown at least 50 innings this year, 42% are throwing both two- and four-seam fastballs, compared to 37% last year.
The pitch has become particularly popular in Seattle.
Kirby watched Ray with his new pitch for a few starts. On June 22, Kirby's eighth major-league start, he adopted the two-seamer, which he had never thrown while dominating opponents in the Mariners' farm system.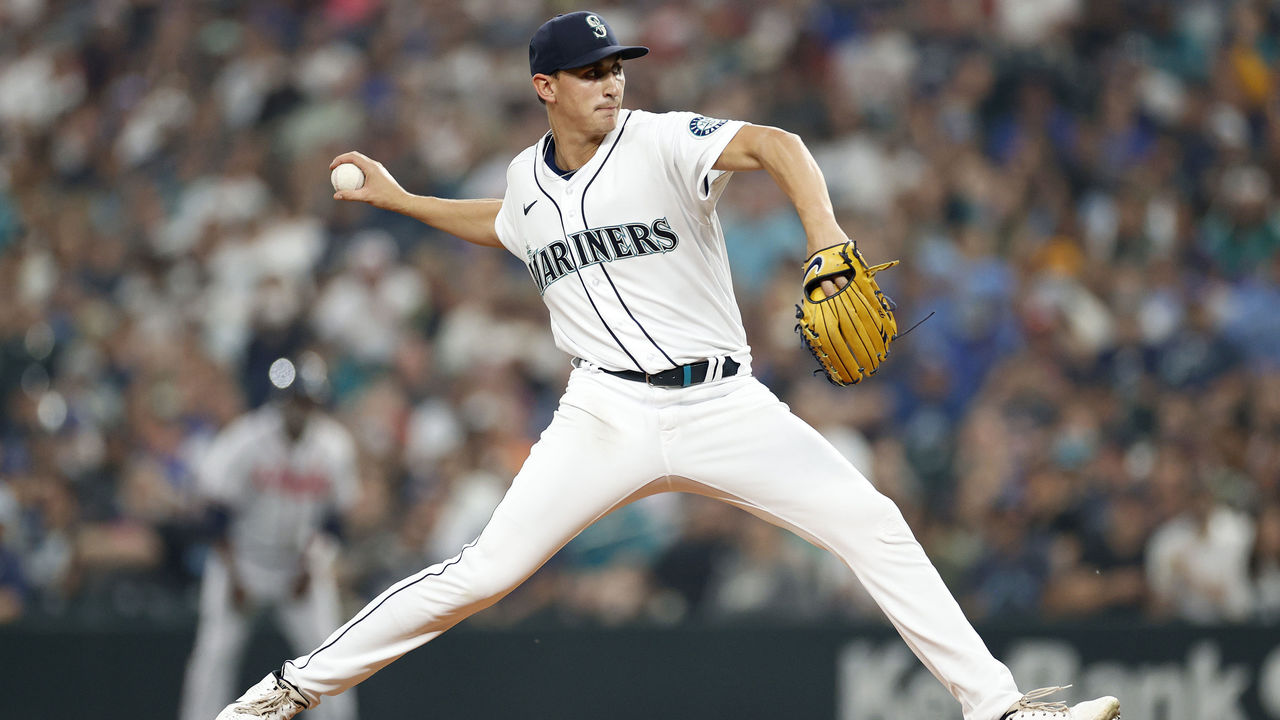 Kirby didn't spend any time with high-speed cameras or other modern gadgetry to learn and refine the pitch, either. He just discussed the grip with Ray, watched some of Ray's bullpens, and began throwing it.
"I liked the way he was throwing it. He got a lot of big swings and misses," Kirby said. "I just threw it. I don't look at the number a whole lot. If it feels good, it's usually what I'm going to go with."
Almost immediately, he was able to throw those darting, back-door two-seamers that Greg Maddux used so often in the 1990s.
"The reason I did it is I was trying to get into lefties more, so I thought it would be a good option," Kirby said.
In part because of the pitch, Kirby owns reverse platoon splits: lefties are hitting .201 against him, while righties are hitting .321.
He's also used the pitch to back-door righties on the outside corner.
As a staff, the Mariners threw two-seamers at just a 3.6% rate in April and a 5.1% rate in May. That jumped to 11.1% in June, 11.7% in July, 14.3% in August, and 13.1% in September.
The Mariners have the second-best ERA in baseball this month (2.05) and are 43-21 since July 1.
Why don't more pitchers use both fastballs? Unlike a breaking-ball grip or wrist position at release, fastball types are simply tied to seam orientation in the pitcher's hand.
"I think we are creatures of habit," Ray said. "And initially, when things are working, you don't want to do it. It's like, 'Why would I change? I won the Cy Young last year. I threw a four-seam and a slider. Why should I change?'"
But he finally did because he had to.
In the process, he gave the Mariners' staff, and perhaps opponents in a playoff series this October, something else to consider.
Travis Sawchik is theScore's senior baseball writer.