MLB's new rules look positive, but what are the unintended consequences?
Rich Schultz / Getty Images
Last week, Major League Baseball announced it will implement three dramatic rules changes next year: a pitch clock, a shift ban, and larger bases. They are some of the most significant on-field rule changes since lowering the height of the pitching mound in 1969.
What type of impact can we expect these changes to have? And will they help the sport with its declining offense and pace-of-play problem?
Let's begin with the addition of the pitch clock, which aims to address baseball's biggest issue when it comes to fan entertainment and engagement.
Under the new rule, pitchers will have 15 seconds to begin their throwing motion with the bases empty and 20 seconds with runners on base. Batters must be back in the box with eight seconds remaining. Violations by pitchers will result in an automatic ball added to the count, while infractions by batters will result in an added strike.
Quickening the pace by any means - remember the short-lived attempt in 2015 to keep batters in or near the box between pitches - is still necessary. The average game was three hours and 11 minutes last season, a record high. It's down to 3:07 this season, but this is the 11th consecutive year it has been over three hours. MLB is also losing fans in the stadiums, down more than 6,000 per game since 2007.
In the first year of pitch tracking in 2007, when pitchers' pace first began being recorded, there were 21.6 seconds between pitches. Generally, the time between pitches keeps growing longer. Last year, pace hit a tracking-era record of 23.7 seconds between pitches. It's been reduced to 23.1 seconds this season, mostly with the help of PitchCom.
It's not just pitchers who deserve blame; batters might have necessitated the clock more than anyone.
During a three-and-a-half-hour nine-inning game between the Pirates and Cardinals in 2014, I started a stopwatch each time batters stepped out of the box with both feet, stopping the timer when they returned to the box. I found batters spent a combined 39 minutes and 51 seconds out of the batter's box during their plate appearances, practicing an ever-growing number of between-swing rituals: from adjusting the velcro on their batting gloves to taking practice swings. Each exit averaged 12.5 seconds, on top of the time it would take for the pitcher and catcher to agree on a pitch, resulting in 18% of that game being dead time caused by batters. Pitch pace was 22.2 seconds in 2014 and increased by a full second in 2015.
That game didn't feel unusual, but it was a departure from how the game was played for so long.
In 2017, SB Nation's Grant Brisbee examined two similar games - one from 1984 and one from 2014 - to learn why games were "so damned long." Again, the added time was not due to baseball action.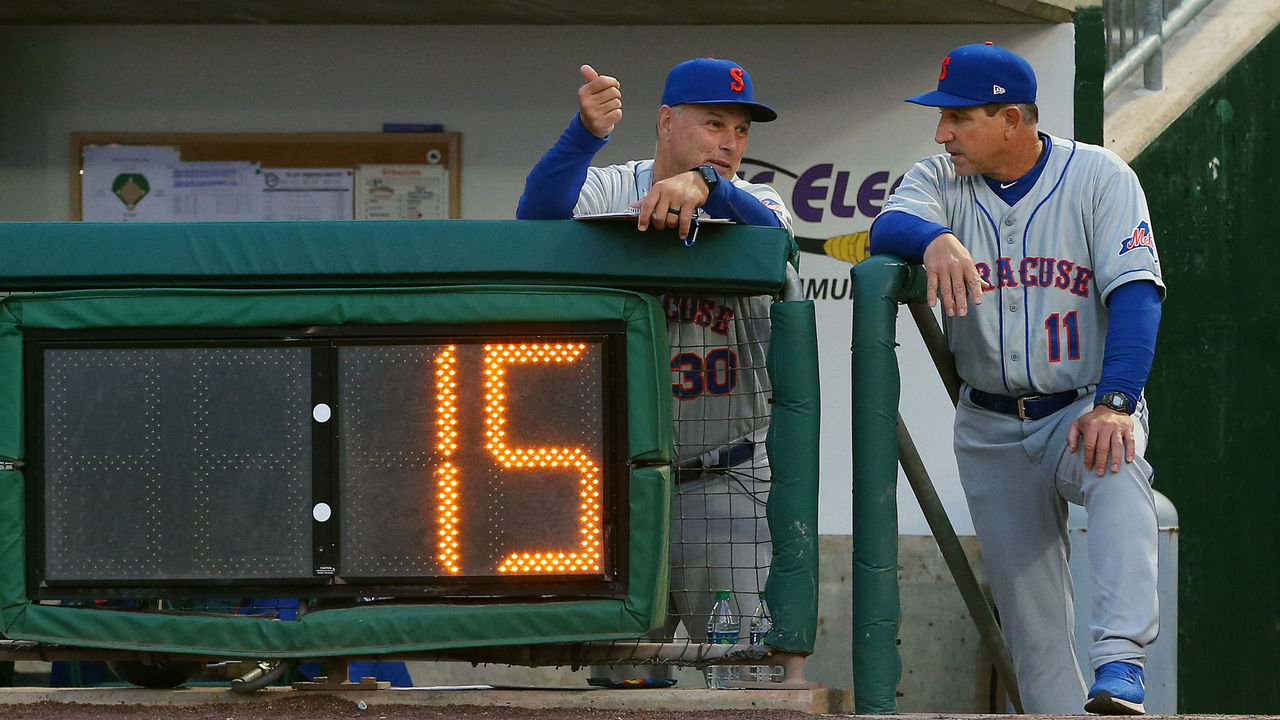 In 2014, former MLB commissioner Bud Selig lamented: "A guy gets in the batter's box, ball one, and now he's adjusting all this crap he has on. And I'm thinking to myself, watching the game, 'What is he adjusting? He hasn't swung the bat.'
"My friend (Hank Aaron) tells me over and over again on a twice-a-week basis he never got out of the box. And if he did, he said (Don) Drysdale 'would have drilled me.'"
We've already been given a sneak peek of what to expect from a pitch clock, which has been implemented at the minor-league level.
The average nine-inning Triple-A game is 21 minutes shorter with the pitch clock this year, averaging two hours, 43 minutes, according to Baseball America. The trend is similar throughout the minors.
The players on MLB's competition committee voted against the changes last week, and some players have spoken out against the new rules. There are likely to be unintended consequences, and hopefully, they don't include more injuries as pitchers try to speed up. But baseball needs this change. It could also reduce strikeouts, as there's some evidence that slower pace is tied to greater velocity.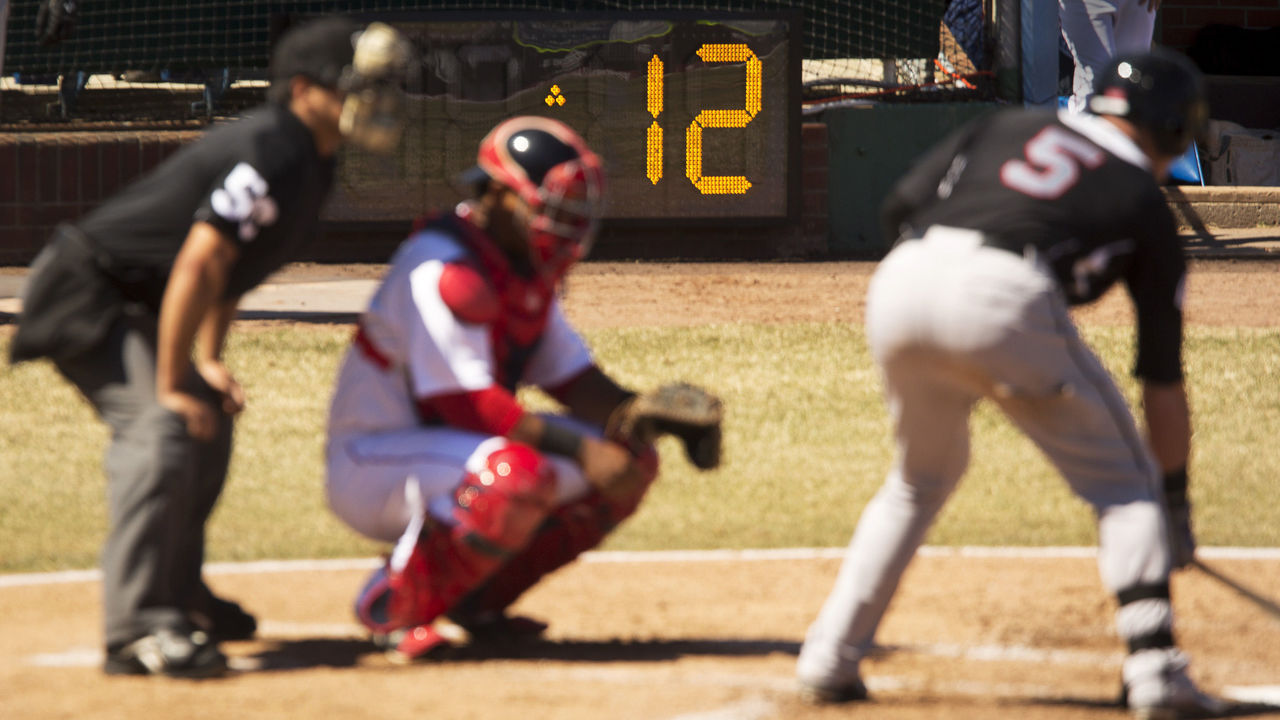 Speeding games up could also affect baseball's attendance decline. Baseball owns the oldest average fan among the major North American sports. The sport lost 11 million in attendance, or 13% of paying fans, from its peak in 2007 to 2019, the last full year before COVID. Through Sept. 11, 2022, attendance was down another 5.7% from 2019 - which would be the lowest average gate since 1996.
And while some regional TV ratings are strong, ratings for jewel events like the World Series and All-Star Game have declined sharply from their peaks. At a time when society and technology are moving faster than ever, and free-flowing sports like soccer and basketball are enjoying record audiences, baseball is moving slower.
Baseball needs to pick up its pace.
Enjoy the shift while you can
The other dramatic rule change will force two defenders to begin each pitch on either side of second base and have their cleats on the infield dirt. The days of overloading infields, playing the second baseman in shallow right field, and four-man outfields are at an end. The shift is dead.
Defensive shifts have exploded in usage over the last decade. There were 3,206 plate appearances with a defensive shift in 2010, increasing to a record 65,222 last season, according to FanGraphs. There have been more than 64,000 this season with three weeks left. It's become more common to see defenders in a shift than a traditional, balanced alignment, particularly against left-handed hitters.
From 2002-19, left-handed batters were more effective than right-handed batters, per weighted runs created plus (wRC+). But every year since, right-handed hitters have been more effective. In 2002, lefties held a plus-12 wRC+ edge, but right-handers were ahead by four points this year.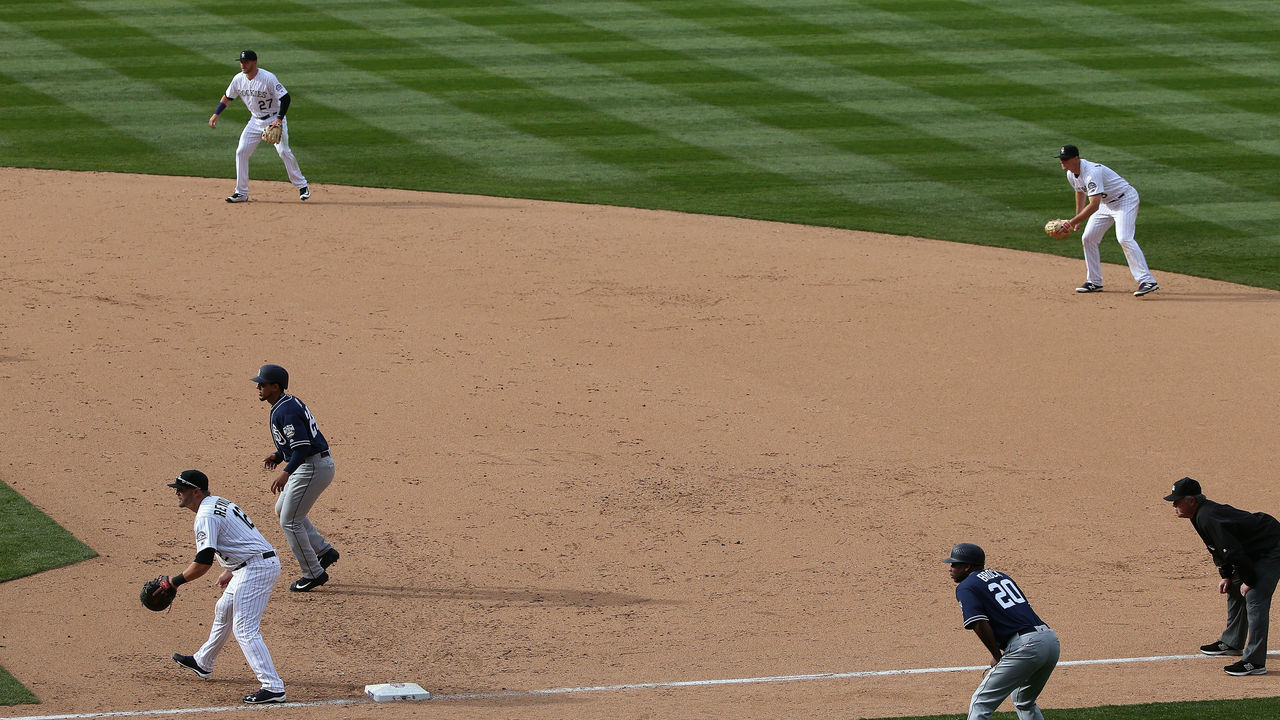 Overall, MLB batting average keeps declining - mostly because of strikeouts - but batting average on balls in play also dropped significantly in the last three years, sitting between .292 and .291 after resting closer to .300 for most of this century.
The greater volume of shifts each year, powered by the data captured on each plate appearance, may explain why BABIP dipped. Experimentation in the minor leagues has shown mixed results, though.
Baseball America reports that in Double-A, there hasn't been much of an effect over multiple years of experimentation. But in High-A, BABIP is down seven points this year from .314 to .307, and in Low-A, it's down six points from .323 to .317.
One concern some have expressed is that the shift ban will only compel slugging lefties to try and pull more balls, combating baseball's efforts to move away from the so-called "three true outcomes."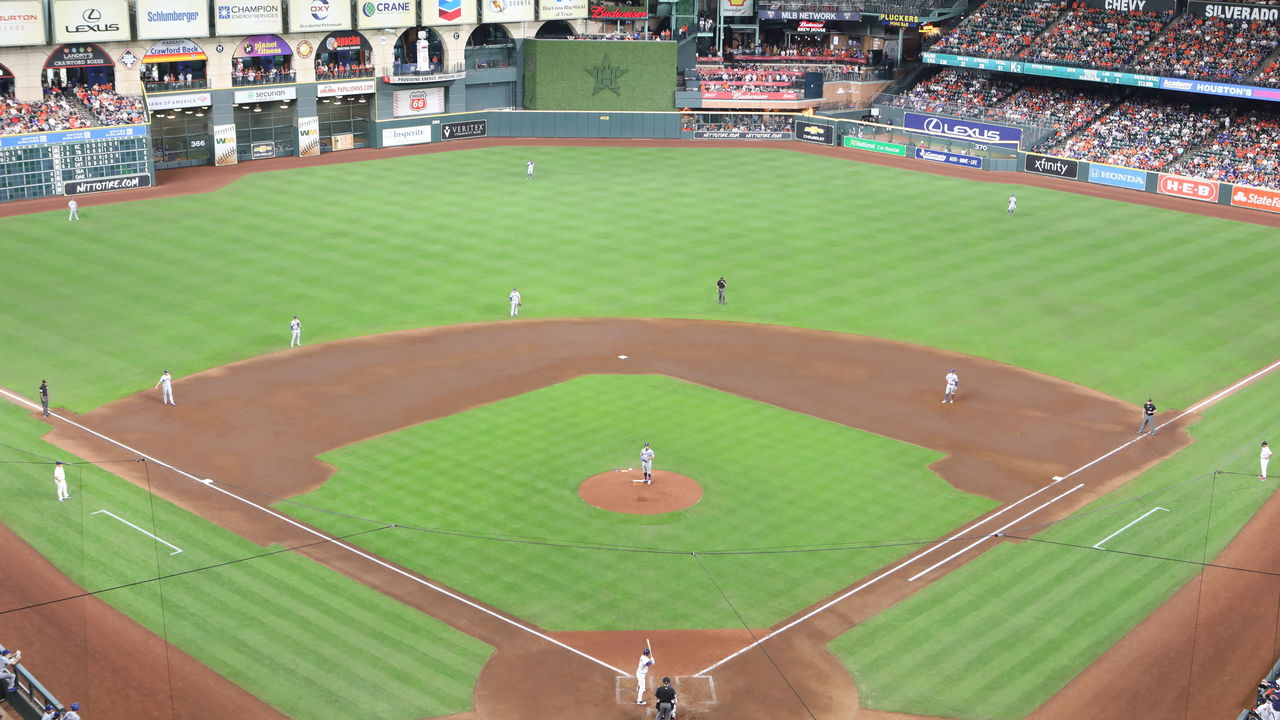 There might be another consequence, too: fewer home runs.
Shifts incentivized batters to hit balls over the shift, and ground-ball rates against the shift have declined nearly every year as shifts have increased. Will that continue?
Will bigger bases make a big impact?
The third rule change will increase the size of bases from 15 inches to 18 inches. Part of the reason is for safety - first basemen will get more breathing room at the bag - but it's also to incentivize more base-stealing.
Even without larger bases, MLB teams and baserunners have become more effective at stealing, tallying 75% success rates in each of the last three years, the highest rates since at least 1960.
But MLB doesn't just want efficiency; it wants volume. The sport desires more action on the field, whether that's balls in play or runners in motion.
In the minor leagues, where there have been bigger bases at all levels this year, there are significant spikes in steals.
In Triple-A, there were 0.65 steals per nine innings in 2019, which rose to 0.74 in 2021 when the season was split between smaller and larger bags. The rate is now 0.96 this year. Success rate also climbed to 77.9% this season from 69.9% in 2019, but some of that can be attributed to the limit on pickoff throws, which is also coming to the majors.
In Double-A, steals per nine innings increased to 1.09 this year from 0.83 last season and 0.79 in 2019. The increases are similar at both High-A and Low-A.
Not everyone loves the new rules, but they are designed to make games move quicker and pack more action in less time. They are the types of changes the sport needs.
Travis Sawchik is theScore's senior baseball writer.
Comments
✕
MLB's new rules look positive, but what are the unintended consequences?
  Got something to say? Leave a comment below!