How Guardians catcher Hedges hacked PitchCom to pump up his pitchers
Rich Schultz / Getty Images
CLEVELAND - Shane Bieber paused for a moment in the first inning of an early-season start against the Chicago White Sox.
He was hearing voices - a specific, human voice.
Until taking the mound, Bieber hadn't noticed anything out of the ordinary as he went through his warmup routine, tossing a few pitches and adjusting the volume on his PitchCom audio receiver. Major League Baseball debuted the pitch-calling system this year to cut down on sign-stealing. The Guardians righty had become familiar with the new technology and its installed artificial voice since being introduced to it during spring training in Arizona.
But when the first pitch call came in and Bieber heard "fastball," the word was delivered in catcher Austin Hedges' voice.
Bieber cracked a smile.
"I came into the dugout (after the first inning) and I said 'I hate that,'" Bieber said. "I was half-joking. We have a fun relationship."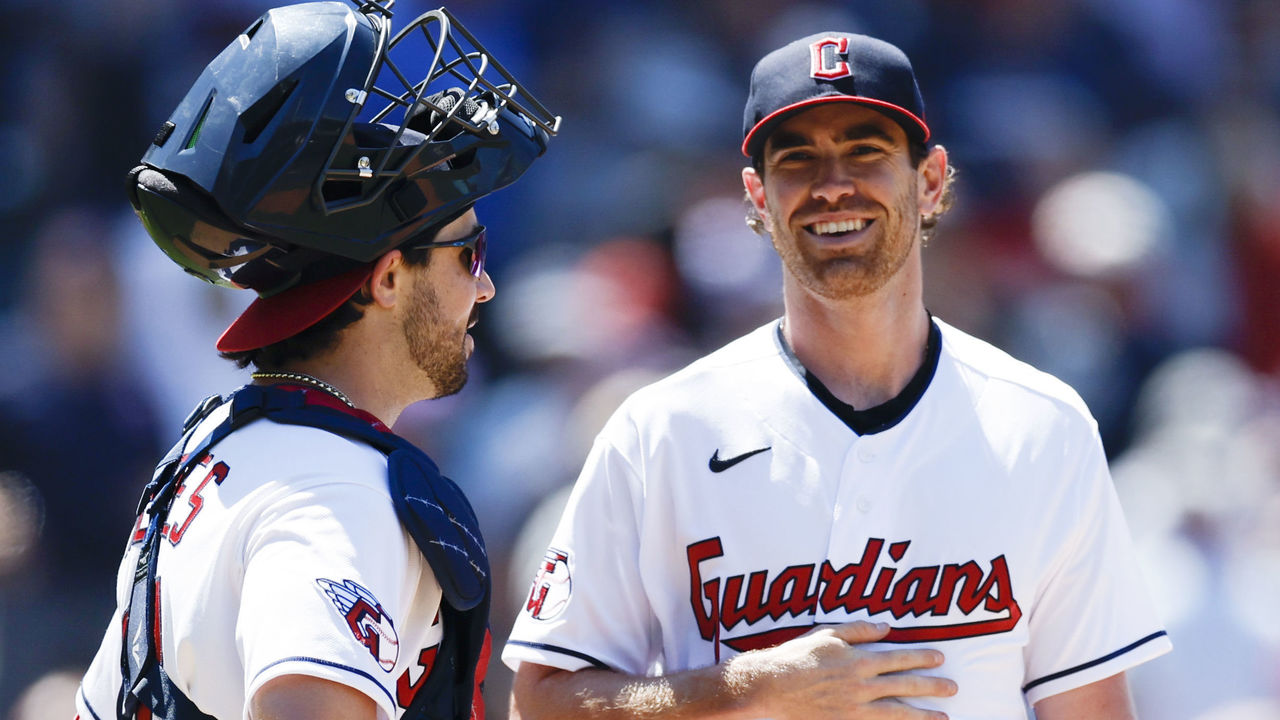 It was the staff's first taste of their catcher's attempt to hack PitchCom in a way that benefited the team.
Hedges is always thinking about his craft. As he experimented with PitchCom this spring and learned it could be reprogrammed, he began to wonder about potential ways to extract added benefits from it.
"My brain is quite obsessive about the catching position," Hedges said. "It's tough to turn my brain off. My brain would just start spinning, and I would have all these ideas."
Even while watching TV or playing video games at his apartment in early April, his thoughts wandered to hacking PitchCom. Could it be altered to pick up the game pace? The default version required pressing two buttons: one for pitch type and one for location. The process could take a couple of seconds to relay the info. If the pitcher shakes off a couple of times, Hedges found it could take 10 seconds to find a pitch they agreed on.
He also wondered if there was a way to deliver psychological boosts to his pitchers during the game. What if he could simulate a mini-mound visit without using any of the allotted five?
"You've never been able to talk to your pitcher from behind home plate," Hedges said. "I'm like, 'What if we can take advantage of talking to the pitcher in a way without using a mound visit? Whether that's positive reinforcement - or even negative, if you need it."
He began to bounce ideas off the coaching staff and pitchers. While he liked that he no longer had to worry about runners on second stealing signs, he missed the emphasis he could add when he placed his fingers down for an old-fashioned pitch call. He wanted to add a human element to the new system.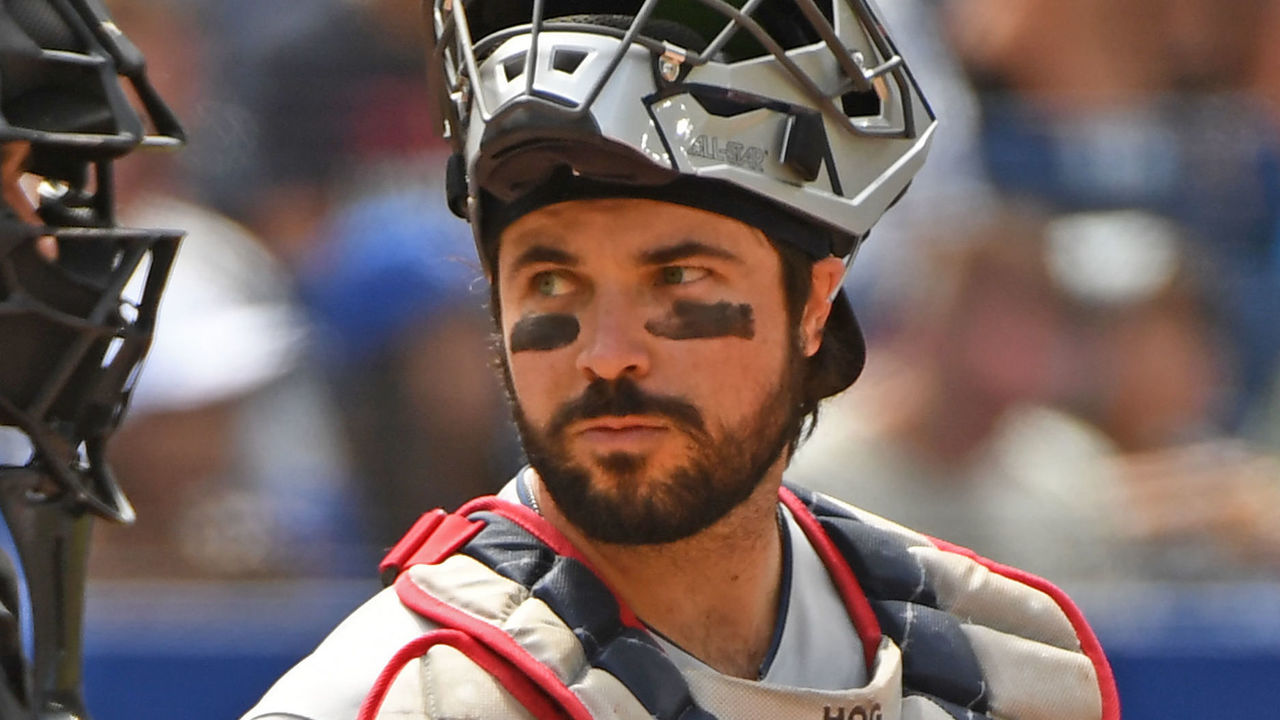 On April 20, his secret project rolled off the production line.
Triston McKenzie was the man on the mound in the second game of a doubleheader. He was aware Hedges had somehow reprogrammed PitchCom to feature his own voice but wasn't aware of all of Hedges' new tricks.
The Guardians held a 2-0 lead to start the top of the fifth inning when McKenzie got into trouble with back-to-back walks. White Sox infielder Danny Mendick then doubled down the left-field line. Reese McGuire scored and Adam Engel was waved home as Cleveland left fielder Steven Kwan collected the ball along the wall in foul territory. Kwan threw a strike home. Guardians backup catcher Bryan Lavastida caught the ball on one bounce and dove to his left to tag the sliding Engel out.
As he walked off the mound, McKenzie heard Hedges' voice through the receiver, but it wasn't a pitch call. It was an empathic "F--- yeah." Two or three of them.
McKenzie buried his face in his glove and appeared to yell something exuberantly.
"I walk off the mound being elated about the play," McKenzie said, "and then (Lavastida) pushed the button, and it threw me for a loop at first. Then I was like, 'That's so sick.' It got me even more fired up.
"I came into the dugout, and I was like, 'Is that you? I love that shit.'" McKenzie said he told Hedges. "I hugged him."
McKenzie gets a "F--- yeah" after well-executed pitches as little jolts of positive reinforcement now.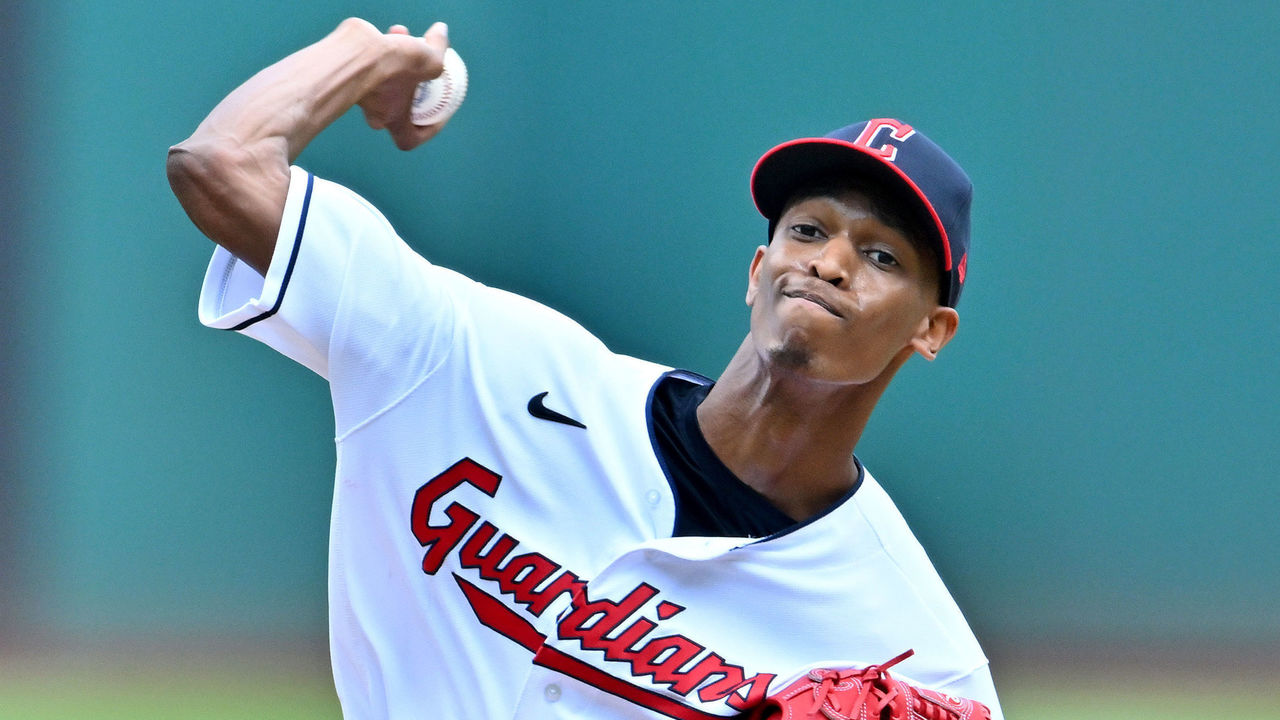 Hedges said it took a couple of takes to record the pitch calls and his emphatic messages because the audio files have to be one second or less to be loaded into the system.
"It's just another way to communicate," Hedges said, "to take advantage of a really cool piece of technology."
Fiery Guardians closer Emmanuel Clase gets the most "F--- yeah" messages. Hedges recorded his pitch calls and commands in English and Spanish and switches depending on the pitcher's preference.
"He, specifically, loves it," Hedges said. "Any time you can fire him up, he tends to throw extra nasty."
Bieber said he hasn't gotten an "F--- yeah" this year.
With an even-keeled disposition, perhaps Bieber doesn't need such boosts. Hedges tries to understand his batterymates' temperaments as well as he can. On a Sunday morning in the clubhouse, he played cards with that day's starting pitcher, Cal Quantrill, bonding over a shared love of fantasy football.
With Bieber, the focus is on pace.
"We move pretty quickly," Bieber said. "We keep it pretty straightforward."
Hedges' first focus was to improve the device's speed to help the tempo. He had Cleveland's IT staff reprogram it to have one button communicate pitch type and location instead of making two separate selections. The device has been reprogrammed four times this season as ways are sought to continuously improve it.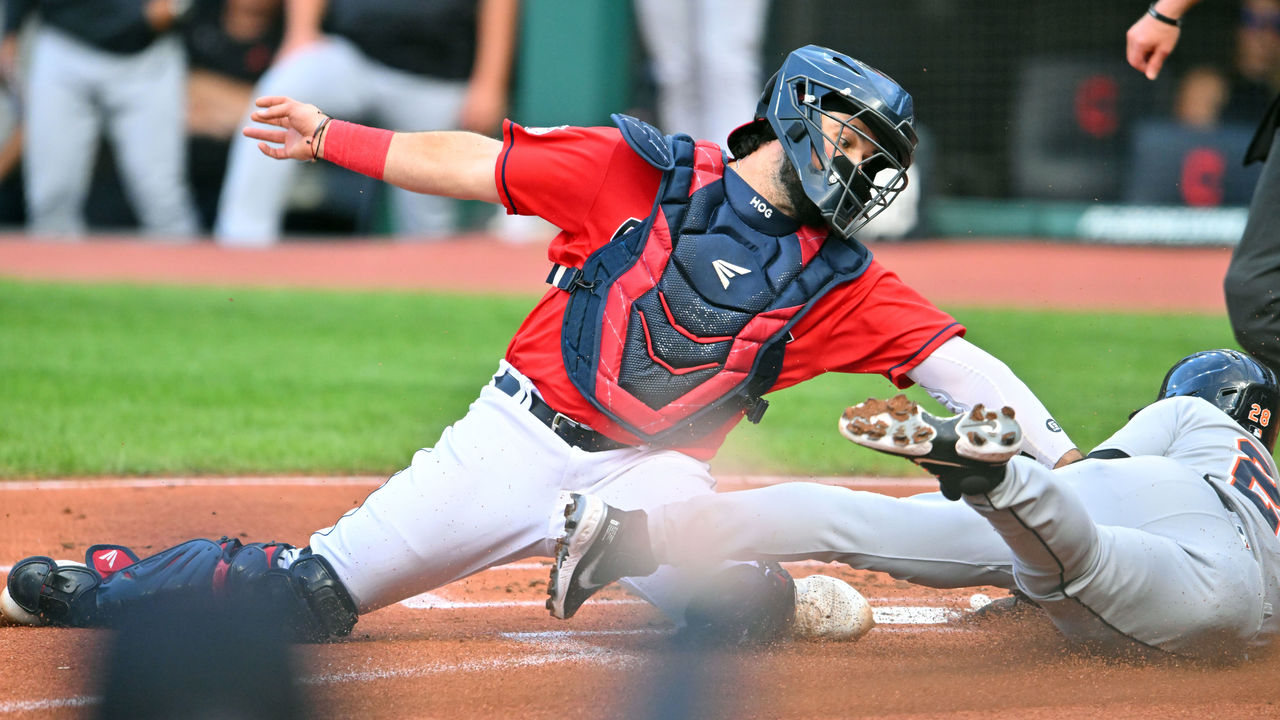 At 19.9 seconds, Bieber is the quickest pitcher on the Guardians' staff and one of the quickest in baseball. His pace is up from 23 seconds from last year.
The staff ranked 19th in pace last season, averaging 23.9 seconds between pitches. This year, it's third at 22.2 seconds. It's the greatest reduction in the majors.
"Once the season started and games actually matter, I was getting a bunch of thoughts on how we could make it better, specifically, with the tempo stuff," Hedges said. "How efficiently could I click buttons?"
As a staff, Cleveland had a 4.34 staff ERA last year, which ranked 18th in the majors and 10th in the American League. This year, the club's 3.60 ERA ranks eighth in the majors and fifth in the AL. While it's difficult to know what role the tempo has played, McKenzie said it is important for him.
"The biggest thing for me when I'm pitching is rhythm, and the PitchCom helps with that," McKenzie said.
As for the league as a whole, PitchCom has helped reduce the time between pitches to 23.1 this season, down 0.6 seconds from last year. Carving time off pitch decisions will be important next season when MLB adopts a pitch clock.
Hedges' hacks appear to be unusual. Baltimore's Adley Rutschman, catching for a team that is now tech- and data-driven itself, said the Orioles are using the default PitchCom settings.
Seattle's Curt Casali told theScore the Mariners are also using the default voice. But after hearing what Hedges was up to in Cleveland, Casali began thinking about what's possible.
"I want one (option) that says, 'Blow his doors off,'" Casali said, "or something like 'hip shot,' for a front-door two-seamer, or 'snipe,' (for) a back-door two-seamer.
"It's cool. I like that. I wish I could have a little thing for each pitcher."
Casali thinks it could be something the Mariners look into this offseason. Perhaps more teams will follow Hedges and the Guardians' example. There might be more communication edges to be extracted from MLB's new technology
Travis Sawchik is theScore's senior baseball writer.
Comments
✕
How Guardians catcher Hedges hacked PitchCom to pump up his pitchers
  Got something to say? Leave a comment below!