Josh Naylor talks hockey, return from gruesome injury, and his new swing
Josh Naylor is enjoying a breakout season for the surprising, first-place Cleveland Guardians this summer. The left-handed hitter joined the organization in the summer of 2020, coming over from the San Diego Padres in the Mike Clevinger trade.
Making the former 12th overall pick's campaign all the more impressive: it follows a gruesome on-field injury Naylor sustained last season, in which he fractured his right fibula and dislocated his right ankle.
The Mississauga, Ontario, product sat down with theScore recently to discuss his early development in his native Canada, his injury recovery, and his role in helping the Guardians to a surprising season.
theScore: Canada isn't known as a baseball hotbed. How did you develop as a young player and accumulate the necessary reps in a colder climate?
Naylor: I played for an organization called the Ontario Blue Jays during a lot of my younger years. I think from 12 to 18. They had a huge indoor facility that had a lot of batting cages, bullpens, two weight rooms, and a track. It was available to all players, all year, for training. I took advantage with my brothers and my dad. (Naylor has two younger brothers: Myles, a top amateur player, and Bo, a highly-regarded prospect in the Cleveland organization.) I had an opportunity to play on the national team so we traveled from state to state, internationally. I think that's how I was able to get a lot of my reps in, taking advantage of those opportunities.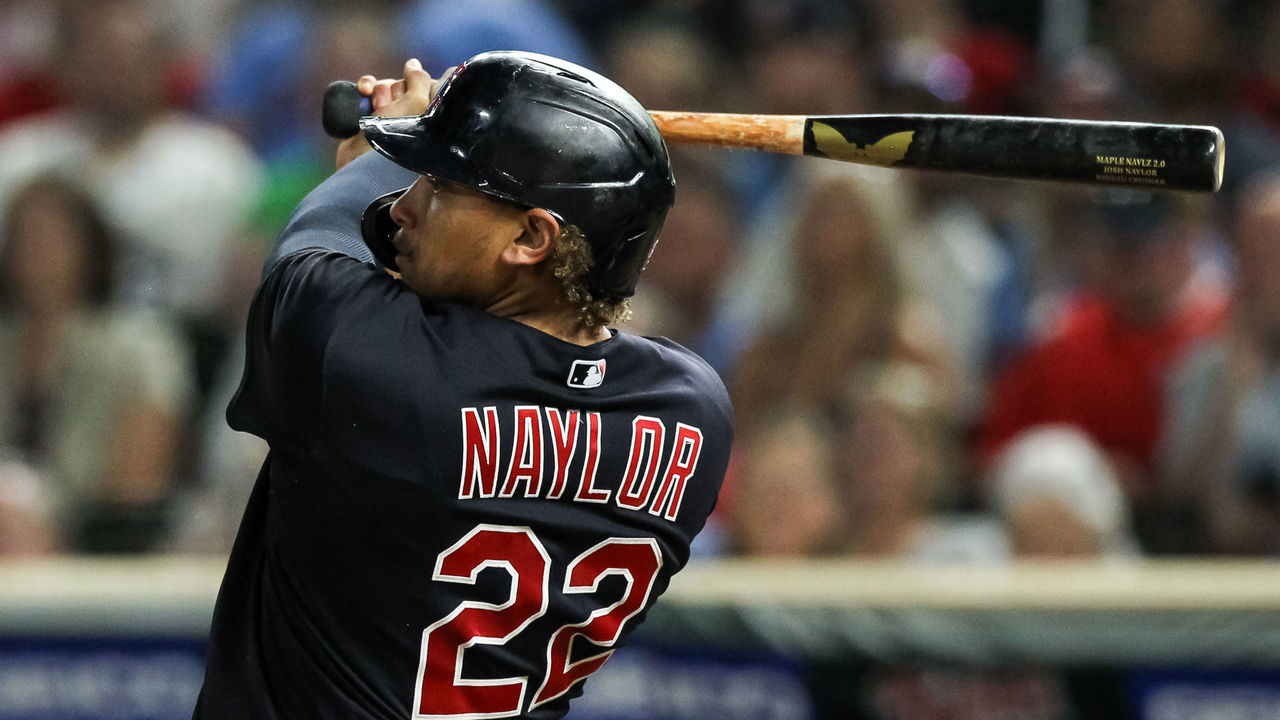 How long did you play hockey? How did it help you develop as a baseball player?
I played until I was 13. The reason - and I'm not trying to brag at all - but I think the reason I have such good eye-hand coordination is because of hockey. I think I have good fast-twitch muscles because of hockey. … You have to move on the fly, think quickly, you have to adjust to situations fast. I think (hockey) really helped develop me as a baseball player.
Your comeback from last June's serious injury is remarkable. What drove you through it, through rehab, to come back and beat estimated recovery timetables? What was most difficult about your recovery?
I didn't want to hear (an estimated one-year recovery time). I knew I could come back earlier, just depending on how hard I worked. I knew I could get there before the 12-month timeline.
Walking (again) was the hardest part. Driving was hard. Little things you don't realize you do every day with your ankle, like holding the pedal down and going to the brake (while driving). That was really uncomfortable. Walking was really uncomfortable. Learning to run again was uncomfortable. It was all kinda crappy, but it was all worth it.
I'm never really proud of myself or happy for myself. I don't really care for my personal happiness at all. … The reason I came back early was for (my teammates). I came back early for a chance to compete with them early in the season, and push for a playoff spot.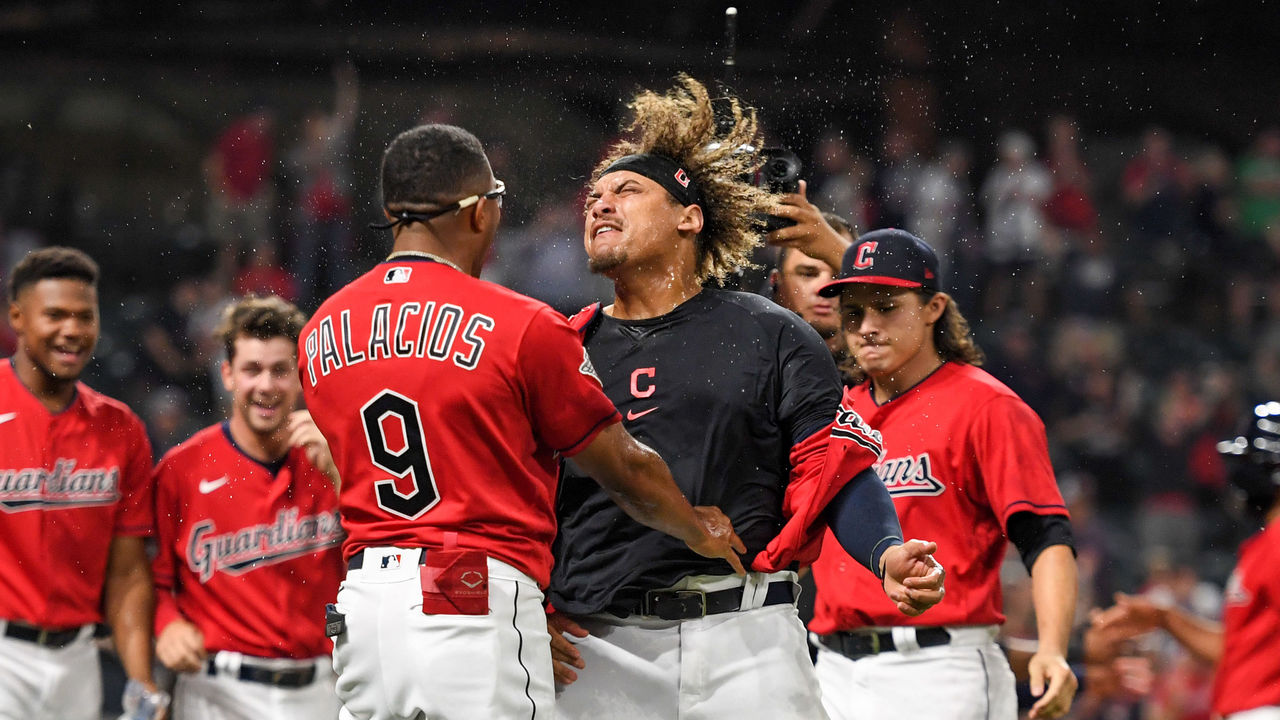 What are some factors that led to your breakout? (Naylor entered play Thursday with a 127 wRC+ and .273/.326/.480 slash line.)
Just experience in the league. Learning how pitchers pitch you. I also think my injury played a big part in my success this year. Just having to change the way I play the game, change the way I swing a little bit.
What did the injury change about your swing?
I couldn't hit the same as I hit last year after the injury. (My ankle) hurt too much. I had to adjust my stance and figure out a way to hit without pain. I got comfortable in a certain position and it just kinda stuck, felt comfortable. It feels actually stronger than my previous hitting mechanics. It's just the positioning of my ankle. The landing is a little softer. Not being so aggressive on my landing, being more relaxed in the box so I don't do too much.
I worked with my brothers and dad throughout the offseason and they helped me figure out stuff to do to help cater to my leg injury.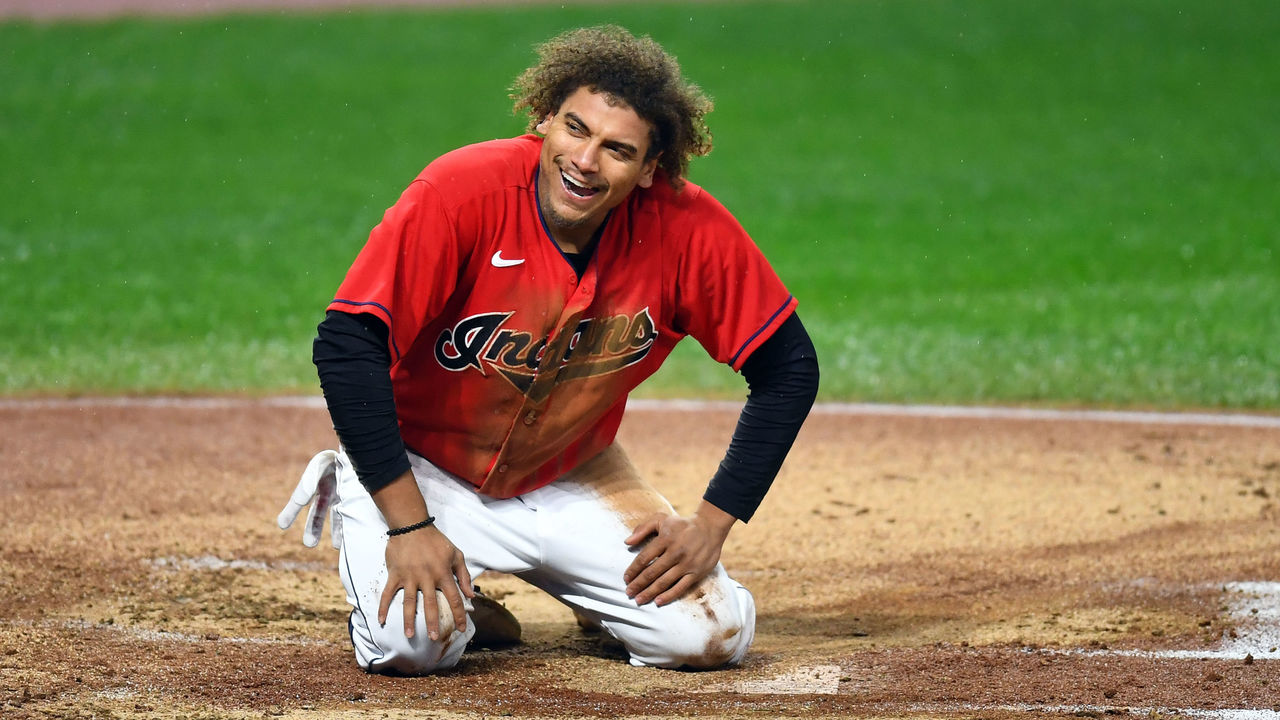 How often do you communicate with your brothers, especially Bo, who could soon join you in the majors here?
We text every day, not necessarily always about baseball. … Sometimes my brother will contact me and say, 'Hey, I'm struggling with this. How do you do this?' And if I can't get the answer, I will ask one of (my teammates) to help me.
It's unusual to play baseball with as much intensity as you do, which we see in some of your play and celebrations. Where does that intensity come from? I suppose you are proof baseball can be played with a football- or hockey-like mentality?
Enjoying the moment and celebrating success. … This game is hard enough as it is, if you do something exciting, I think you should have the right to celebrate and be happy for yourself, and be happy for your teammates. I think any sport I would play, I would react the same way.
You will find the most failure in baseball. It's hard to deal with sometimes, but it teaches you a lot. ... When you find that success from failure, you are more excited because you know you can do some things. Nothing is impossible if you work your hardest.
Travis Sawchik is theScore's senior baseball writer.