Cam Vieaux's struggles show relief pitching is still near a breaking point
Dylan Buell / Getty Images
On Friday at PNC Park, Cam Vieaux jogged out of the Pittsburgh Pirates' bullpen to pitch the eighth inning of a blowout game.
Although the Milwaukee Brewers led 9-1, much of a relatively large crowd of 20,409 - well above the season average for the lowly Pirates - had stuck around on a humid night for postgame fireworks. Undoubtedly, parents assured antsy kids the game would soon be over.
Vieaux still had not recorded an out when the lefty's 45th pitch of the inning missed wide and Luis Urias walked to first. The first 10 Brewers to bat reached safely.
"They gotta do something," Pirates play-by-play voice Greg Brown said on the telecast. "They can't keep Vieaux out there much longer."
Had his outing ended there, it would have been the most pitches thrown without recording an out since MLB started tracking pitch counts in 1988. Paul Wilson threw 41 pitches without recording an out in 2003.
"Get (Vieaux) the hell out of there. Forty-five pitches, no outs. His arm doesn't have to die for this game," Pirates beat writer Alex Stumpf wrote on Twitter.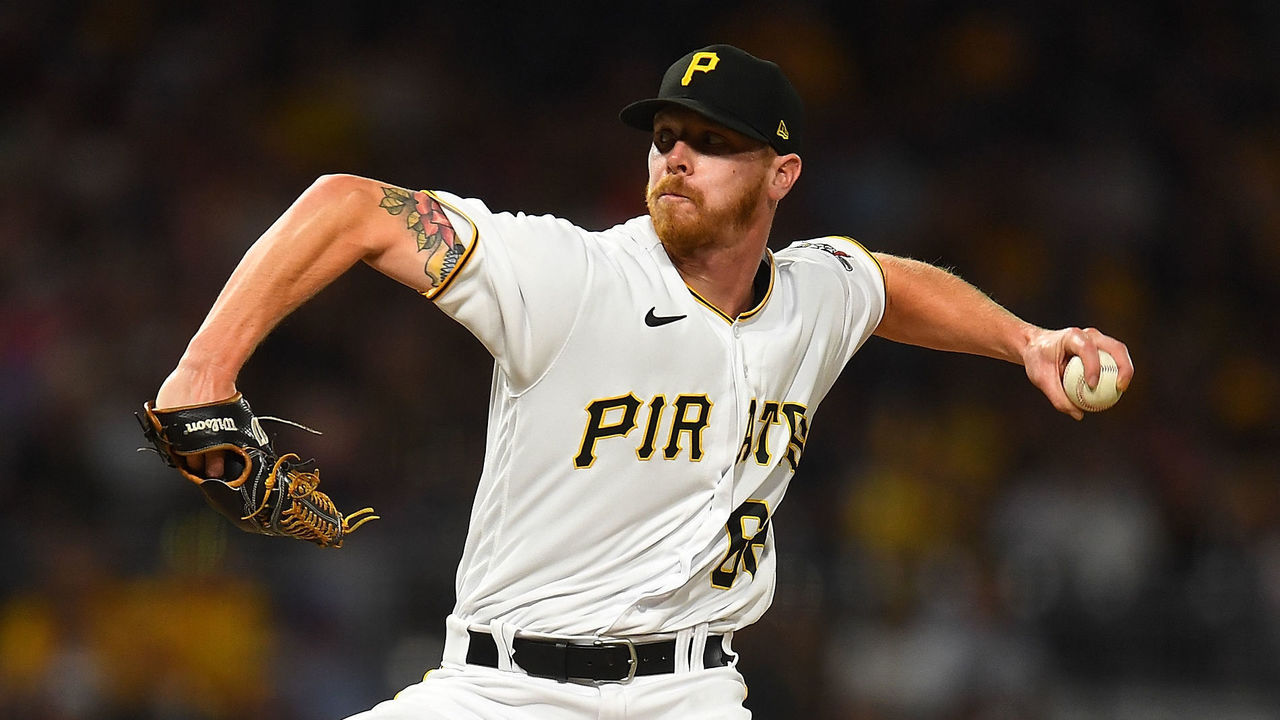 Yet, no one was stirring in the Pirates' bullpen.
Pirates manager Derek Shelton was reluctant to go to another bullpen arm after starter Roansy Contreras was unable to pitch out of the second inning. Pittsburgh starters average the fewest innings in the National League, just 4.59 frames per start.
The night ended with Vieaux flirting with history for pitches thrown by a reliever in a single inning. The whole episode brings into question what MLB ought to do about teams regularly running out of arms, which can negatively affect both pitchers' health and game quality.
"That's tough for anyone to come in that situation and throw that many pitches," Brewers outfielder Andrew McCutchen told reporters after the game.
"You don't want to see anyone go through that. You don't want to see anyone get hurt."
It wasn't until the 48th pitch Friday - 23 minutes into the top of the inning - that Vieaux recorded an out, and that was a line drive smoked to center by Omar Narvaez. The 28-year-old rookie reliever, face reddened by the workload and humidity, spun around quickly to watch the ball flight, fearing more damage. PNC Park fans reacted enthusiastically when the ball was caught - they were that much closer to the fireworks show.
Miraculously, Vieaux retired the next two batters: Keston Hiura whiffed on a 3-2 pitch - the 55th pitch of the inning - for the second out, and Jonathan Davis mercifully hit the first pitch he saw to center for a flyout.
The 56-pitch, 27-minute half-inning was over.
"I knew that we didn't have anyone behind me and that it was my job to wear it," Vieaux said after the game.
Vieaux's five-game stint in the majors came to an end when he was returned to Triple-A on Wednesday.
According to ESPN, it was the most pitches thrown in a single inning since Russ Ortiz threw 61 in the second inning of his start on July 26, 1999. San Francisco Giants manager Dusty Baker was known for letting pitchers rack up big pitch counts back then.
According to the Baseball-Reference.com database, the most pitches thrown in any outing of three outs or less is 69 by Wade Davis on June 29, 2013, who started the game and pitched into the second inning.
"Sleeping on it, well, I didn't sleep very much because of it," Shelton told reporters the next day. "I did think about it a lot. I talked to Cam last night. I talked to him again this morning. Hopefully, I'll never be put in that situation again, because it's probably been one of the most challenging situations."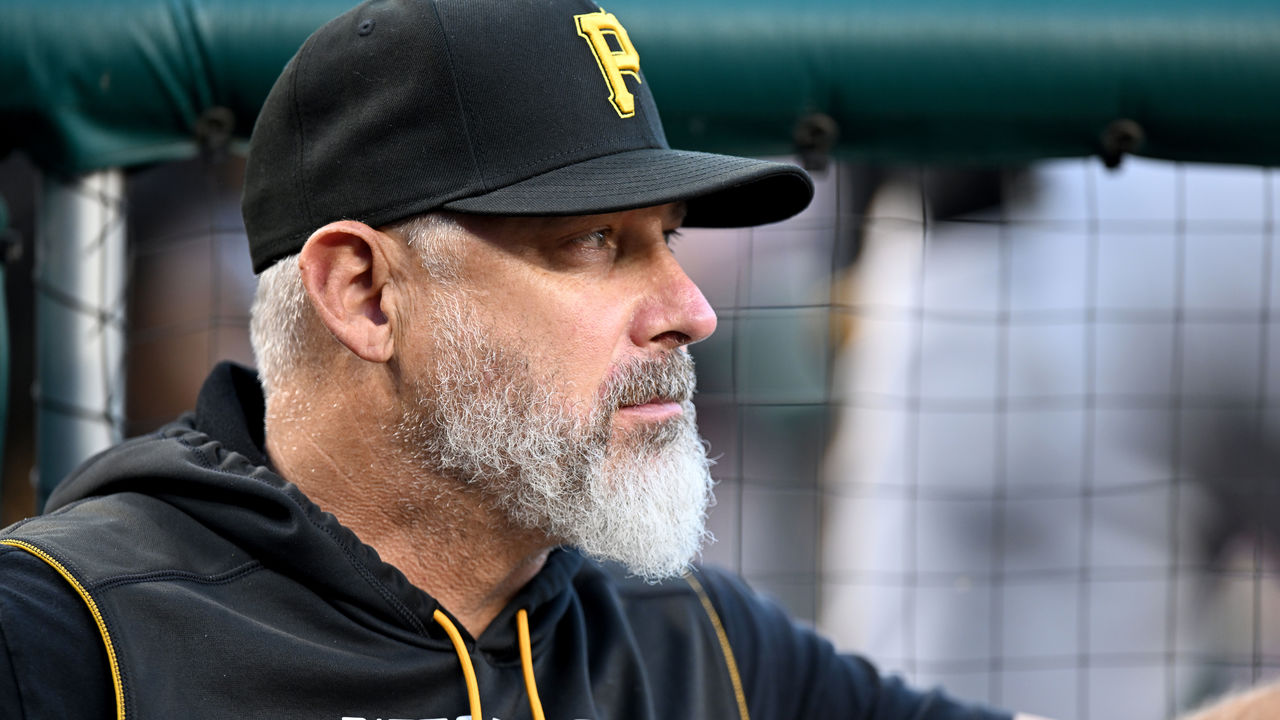 Shelton found himself in a similar situation on Wednesday. Behind 10-0 to the Yankees at home, Shelton called on infielder Josh VanMeter to pitch the ninth, as he'd done last Friday following Vieaux's disaster. VanMeter gave up six more runs, including a grand slam to Aaron Hicks.
With all the concerns about pitch counts for starters, relievers are more often being left in games to throw a one-inning stint of 30 or more pitches. In 1990 there were 102 such outings. Over the last two full seasons, relievers have endured more than 300 such appearances.
The reasons behind these changing trends? Starters are pitching fewer innings; the high-pitch, high-strikeout nature of today's game; the increasing rate of foul balls in the game. Foul balls began to outnumber balls in play in 2017 and the trend has been maintained every season since. As a result, more relievers are being tossed into extreme mop-up duty and more position players are finding themselves on the mound.
Last season there were 89 instances of position players pitching, which is just one outing shy of the 2019 mark of 90. This season has already accumulated 58.
MLB is on track to eclipse 100 outings from position players on the mound despite rosters being bloated with pitchers. Rosters expanded to 26 players last season, and this year teams were allowed to carry 14 pitchers through the first two months of the season. Arms are constantly being shuttled up and down from Triple-A as in recent years.
MLB has tried some measures. Beginning in 2020, pitchers were required to face at least three batters or pitch to the end of the inning; extra innings start with a runner on second to get to the end of games faster; there was a brief experiment last season with seven-inning doubleheaders. But those have not been enough to curb the issue.
What else, if anything, should MLB do? Does baseball need a 27th or 28th active player?
Some have proposed tying the DH to the length of time the starting pitcher is in the game to promote longer starts. In 2000, the average start was 5.9 innings; it's fallen to 5.2 in 2019 and 2022. More and more teams refuse to let starting pitchers work a third time through the order.
Should there be a mercy rule of sorts when a team decides it's going to rely on position players to finish a game?
And perhaps there ought to be more anti-tanking measures to avoid the wide disparities that exist between clubs like the Pirates and Yankees.
Friday's game concluded 3 hours and 34 minutes after it began and fireworks were exploding high above Pittsburgh's North Shore by around 11 p.m. But until something changes, position players will pitch and pitchers like Cam Vieaux will continue to be asked to take one, or rather 56, for the team.
Travis Sawchik is theScore's senior baseball writer.
Comments
✕
Cam Vieaux's struggles show relief pitching is still near a breaking point
  Got something to say? Leave a comment below!