Does a launch-angle plateau tell us hitters are falling behind pitchers?
Rich Schultz / Getty Images
The fly-ball revolution began with early anecdotal cases like one in Cleveland in 2013.
On Sept. 6 at Progressive Field, Justin Turner began using a new swing. This was two years before Statcast was deployed to quantify the characteristics of batted balls and just months after HitTrax started producing its first tracking devices. This was before any talk about launch angle and before balls were juiced. That day in batting practice, Turner began employing a leg kick, trying to hit the ball out in front of the plate and into the air.
Turner, then a New York Mets utility infielder, had learned the swing from former teammate Marlon Byrd. He had watched Byrd transform his batted-ball profile from ground-ball hitter to slugger. While Byrd's late-career change was tainted by PED suspensions, he did change how he hit. Turner knew he needed to do something. He was a weak-bat, glove-first role player headed into his arbitration years. He knew he was the kind of player who often isn't tendered a contract in the offseason.
After grounding out twice in his first two at-bats of the evening, Turner launched a high fastball off Cleveland reliever Cody Allen over the center field fence. For the first time that season, and the seventh time in his career, he had homered. He went yard again two days later. The Mets released Turner after the season anyway. He sought out Doug Latta, the coach Byrd worked with, and the rest is history.
You might be familiar with Turner's full transformation with the Los Angeles Dodgers or that of J.D. Martinez, whose own redevelopment story played out at the same time with the Detroit Tigers in 2014 after being dropped by the Houston Astros. They were some of the earliest adopters, players who had to take chances based on faith before the hard data was available. Their work saved their careers and inspired more players to join them. Coaches who believed in hitting the ball in the air - increasing launch angles - moved from outsider to insider status.
With the advent of Statcast data from all MLB stadiums and the wide adoption of tools to train hitters to repeat this successful swing path, the launch-angle era was born. After increasing in four consecutive seasons from 2015-2019, MLB-wide launch angle is flat for a fourth straight campaign entering June, according to FanGraphs. It currently sits at 12.6 degrees and is slightly down from the 2019 and 2020 peak of 12.7 degrees.
Did MLB hit its maximum launch angle?
In addition to the flattening curve, the distribution of batted balls toward more optimal angles hasn't improved. For example, the rate of infield fly balls is at a Statcast-era high this season at 10.4%. It was 9.5% in 2015.
After jumping in the early years of batted-ball tracking, the percentage of barrels, MLB's name for batted balls within the optimal launch angle and exit velocity ranges, is 7.6% this season after peaking at 7.9% in 2021.
This comes as batters are hitting just .240, which, if it holds for a full season, would be the lowest mark since batters hit .237 in 1968, the so-called "Year of the Pitcher." Batters hit .244 last season.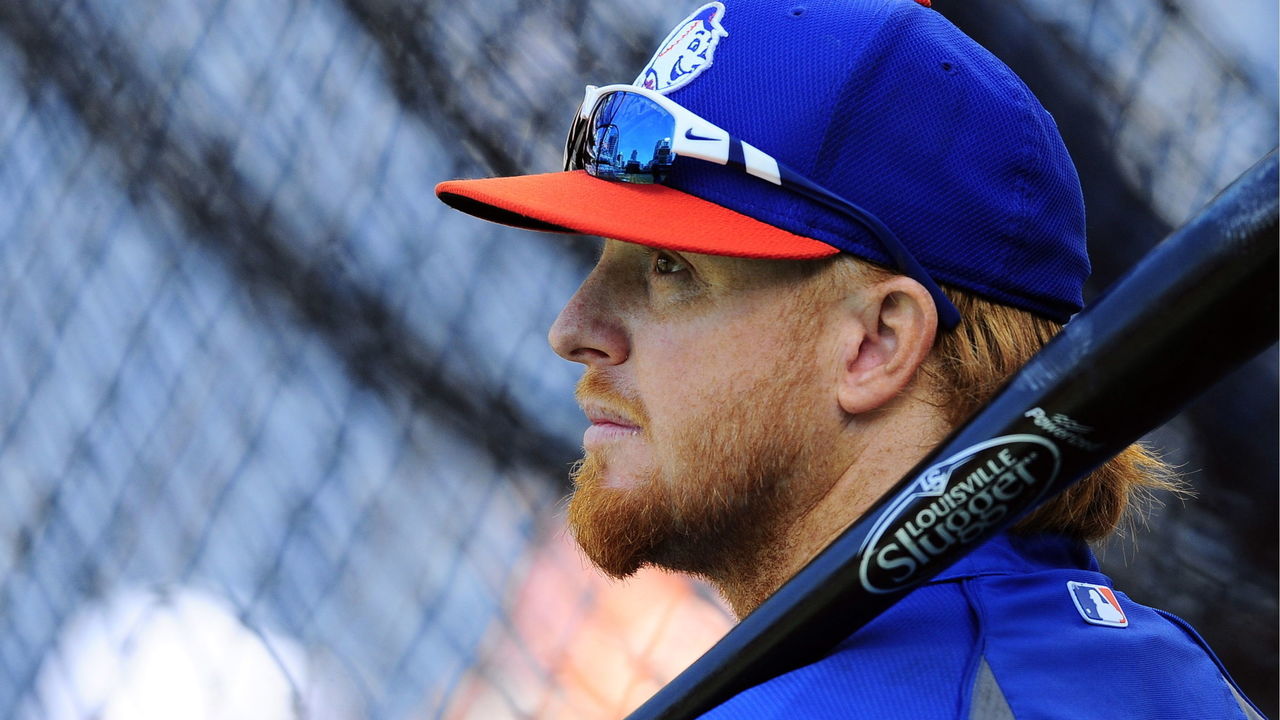 Hitters know where their optimal batted-ball planes are but have they reached their limits in accessing them?
St. Louis Cardinals minor-league hitting coordinator Russ Steinhorn, once a cutting-edge outsider when he coached at Delaware State, said we're still in the early stages of this new age of swing concepts and development practices.
"I think it happens with anything that is new. People tend to go to one extreme or the other to defend their case, and then end up figuring out that it's not one thing or the other but a combination of different variables," Steinhorn said. "Just like pitching when it was revolutionized by TrackMan, and it became all about velo and spin rate, people went to the extremes of those and then realized that there is more to pitch characteristics than just velo and spin. Like vertical break, horizontal break, tilt, tunnel, extension, etc., that make a certain pitch an average, good or great pitch.
"I believe the same may be going on with launch angle as teams and hitters are peeling back the layers more and more of different areas of analytics to find a better understanding of what it is and how to maximize it."
There are complicating factors in understanding if we've reached a launch angle equilibrium. One of those factors is baseball itself.
Batted balls aren't traveling as far in the first two months of the 2022 season. The ball is playing less lively. But Pittsburgh Pirates hitting coach Andy Haines said he's not suddenly asking his batters to start hitting ground balls because balls hit in the air will always be more valuable. It's also too granular of a request to try and hit at 20 degrees instead of 25 degrees, according to Haines.
"We're dealing with something that is so difficult already," he said.
And now add in a deader ball.
"The reality is this is real. This is not a slight difference," Haines said of the ball. "There are times when it is pretty extreme. … I am seeing (batted balls) that are 106 (mph) to 108 mph hit at 22 degrees that are absolutely scorched and don't go out of the stadium. That gets your attention pretty quickly."
Consider this ball off Ke'Bryan Hayes' bat that exited at 104.4 mph and 22 degrees. In most recent seasons, that likely would have been a home run.
Hayes has hit only one home run this season despite owning above-average exit velocity and an improved launch angle. Hayes has a .384 slugging percentage this season, but Statcast's expected slugging percentage for him is .492 through May 31. Haines said the predictive metrics suggest Hayes should have hit six home runs. But internally, Haines said the Pirates are paying less attention to predictive measures because they are based upon 2019 and 2020 batted-ball data, which came with a different baseball.
Perhaps some batters are slightly - consciously or unconsciously - adapting to a deader ball, which could slow launch-angle increases.
Among hitters who had at least 100 plate appearances in 2015 and 2016, 60.2% had launch-angle increases from one year to the next. In 2018, 60.3% did, and in 2019, 56.4% improved their lift. But the rate of increases is slipping to 52.8% last season and 50.6% this season.
The other complicating factor is the quality of pitching, which arguably continues to outpace the gains made in hitter training.
"I would love to tell you that we can kind of zig and zag here and move the needle more in our direction," Haines said. "The reality is, we're constantly trying to catch up on the offensive side to the pitching infrastructure in the game. That's the reality of it. With the pitch design and how efficient pitching is in using tech to be more efficient, and the immediate feedback they get, how they spin the baseball. It's so efficient on the pitching side on how to counteract the hitters.
"It's going to be very difficult to turn the needle in our direction."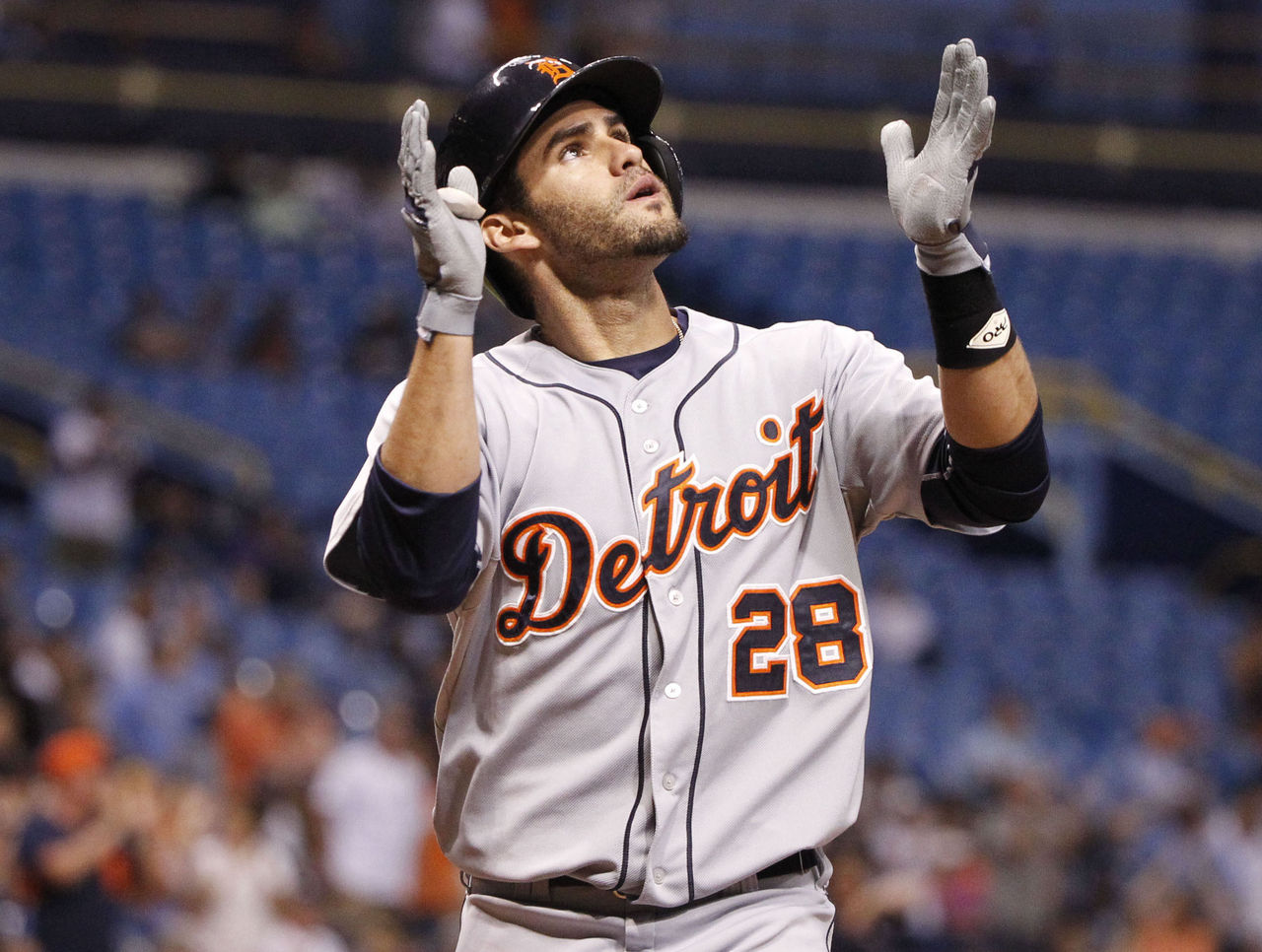 Fastball velocity is sitting at another record level this season (93.9 mph), up from 91.8 in 2008. More designer breaking balls enter the game every spring.
It might continue to be easier to design an optimum pitch versus an optimum swing. One difference between pitching and batting science is this: Pitchers dictate the action while batters react and adjust.
Lorenzo Garmendia is a private hitting instructor who runs Gradum Baseball in Miami. He uses all the tools and tech available to help teach his swing philosophy of getting balls in the air. More and more MLB hitters, including Mookie Betts, Carlos Correa, and Willy Adames, are working with him.
He also believes that hitters are still in the early stages of this new era of hitting. There's much work to do, and more open minds are needed to catch up to pitching.
"Can we get the … average up to 15 (degrees)? Yes," he said. "The pitcher has something to do with the equation, but if the industry gets better, 15-16 (degrees) is possible, absolutely.
"But we've got to get better as an industry. Pitches are getting better. They are open-minded. They go into the offseason to get a new pitch. It's only going to get harder to hit."
Travis Sawchik is theScore's senior baseball writer.
Comments
✕
Does a launch-angle plateau tell us hitters are falling behind pitchers?
  Got something to say? Leave a comment below!