Several factors suppressing baseball scoring this season
Cliff Welch / Icon Sportswire / Getty Images
On April 16, Chicago White Sox catcher Yasmani Grandal launched a fly ball off of Tampa Bay Rays pitcher Corey Kluber to deep left-center field. Grandal appeared to believe he had homered, dropping his bat with confidence and momentarily admiring the ball flight. The ball very likely would have left the playing field in recent seasons. But this isn't 2021 or 2019.
Baseballs aren't traveling as far at Guaranteed Rate Field and many other major-league ballparks this April compared to recent seasons. Up against the left-center wall, Tampa Bay outfielder Brett Phillips caught Grandal's fly ball.
Through Monday, batted balls classified as "barrels" - well-struck balls with launch angles between 26-30 degrees that leave the bat at a minimum of 98 mph - are traveling 4 feet fewer on the South Side of Chicago, according to Statcast distance estimates.
The average barrel distance is down in 22 of the 30 MLB parks compared to the same time period - April 7-25 - last year.
If you've noticed fewer runs scored and fewer homers, you're on to something. Teams are averaging exactly 4.0 runs per game, which would represent the lowest run-scoring average since 1981 if it holds over the full season. During the same period last April, teams scored 4.2 runs per game.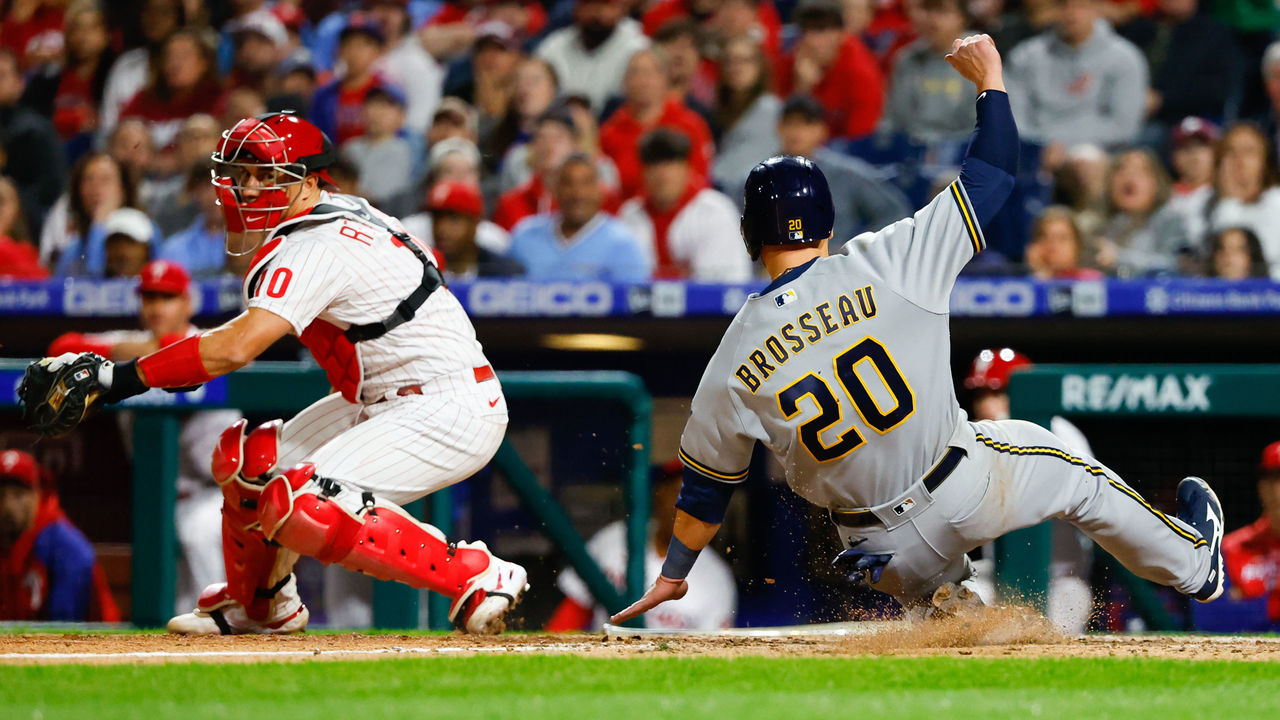 The MLB rate of home runs among all fly balls is 10% early this season compared to 13.3% during the same period last year, according to FanGraphs. The last time the HR/FB rate was in the single digits for a full season was 2014 (9.5%).
So what's going on? A lot, perhaps, involving the ball itself, outfield positioning, and humidors. Perhaps reducing the liveliness of the ball wasn't the best idea at a time when pitchers' skill level keeps increasing. Be careful what you wish for.
One issue is that after using two baseballs last year - a livelier older version and a deadened one - MLB is using only the new, deader baseball this season, according to a memo obtained by The Athletic's Eno Sarris and Ken Rosenthal. That baseball is supposed to fly a few feet less on longer fly balls.
But that doesn't explain everything.
The other issue is every MLB ballpark now has a humidor this season, whereas only 10 did last year. The idea is that, by using humidors everywhere, game balls will be more uniform.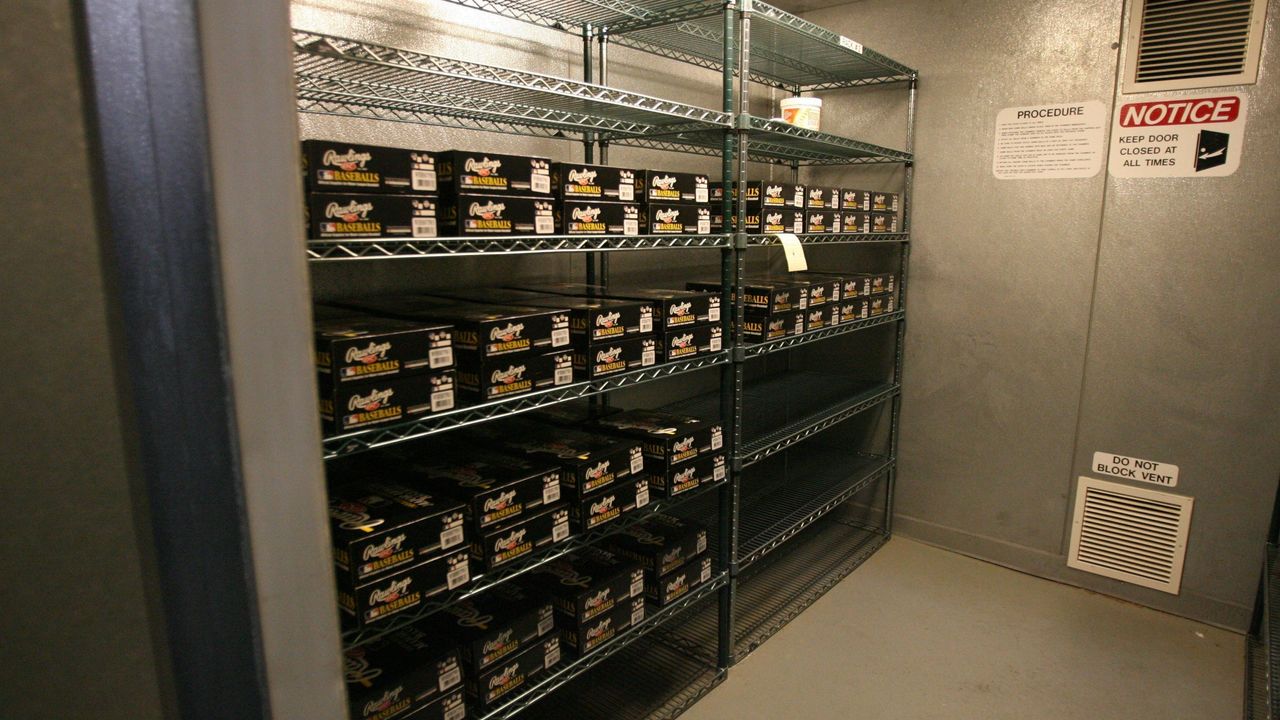 (In drier climates, a humidor reduces fly ball distance, but in high-humidity environments, balls should become somewhat livelier thanks to the humidor.)
High-humidity locations may well become livelier this season as temperatures and humidity increase. But thus far, the humidor seems to be a further drag on scoring runs.
Of the nine MLB ballparks that featured humidors last April (the Toronto Blue Jays have one at home but were playing in Dunedin, Florida, then), six have shown a reduction in average barreled-ball distance. Fenway Park, Chase Field, and Minute Maid Park were all down 10 feet or more.
That reduction might be mostly tied to the newer, deader baseball.
Sixteen of the 20 ballparks with new humidors this season have seen decreases in average barreled-ball distance, led by Progressive Field's drop of 27 feet.
What's interesting is this run-scoring slowdown comes at a time when there are more balls in play. The strikeout rate is down early this season, something MLB officials wanted.
The average strikeout rate was 24.4% last April, and in June, MLB began to crack down on foreign substance usage.
In-game checks now involve umpires physically checking pitchers' hands between innings. Through the same April 7-25 period this year, the average strikeout rate was 23.1%.
But those extra balls in play aren't being converted into runs. AL batters were hitting just .229 entering play Monday.
There might be another reason, too, for this run-scoring outage, beyond the ball and the humidor.
While shifts have long saturated major-league infields, outfielders are playing as deep as ever. Each outfield spot - center field (323 feet), left field (296 feet), and right field (296 feet) - is averaging its deepest starting position in the Statcast era.
Perhaps deeper outfielder positioning, plus a deader ball, explains why batting average on fly balls and line drives is at its lowest level so far (.433) since at least 2008 and why slugging percentage on such batted balls (.790) would also be a low mark since at least 2008 if it holds.
Is the weather a culprit? If anything, it should have helped this season a bit, as the average temperature to date has been 63.4 degrees Fahrenheit (17.4 degrees Celsius) compared to 61.9 F (16.6 C) for all games played through April 25 last year.
While it can be a mistake to make too much of what happens in the small sample size of April baseball, we might be in store for the least lively year of baseball scoring in some time.
Travis Sawchik is theScore's senior baseball writer.
Comments
✕
Several factors suppressing baseball scoring this season
  Got something to say? Leave a comment below!