Applauding the Twins' offseason blueprint and other spring notes from Florida
Brandon Sloter / Icon Sportswire / Getty Images
FORT MYERS, Fla. - Carlos Correa arrived in the Minnesota Twins' clubhouse last Tuesday to arrange his locker and settle in on the eve of his introductory press conference. He spoke informally with reporters and seemed to be energized by his new home.
Correa joining Byron Buxton makes the Twins duo just the fourth set of No. 1 and No. 2 picks from the same draft (2012) to be on the same team. They join Tim Beckham and Pedro Alvarez (2008 draft) with the 2017-18 Orioles, B.J. Surhoff and Will Clark (1985 draft) with the 1999-2000 Orioles, and Paul Wilson and Ben Grieve (1994 draft) with the 2001-02 Tampa Bay Rays.
It's safe to say the Buxton-Correa pairing holds much more promise.
Buxton, 28, and Correa, 27, are in their primes, have earned MVP votes, and are among the best athletes and most well-rounded players in the game. And they could still get better, particularly if Buxton can stay healthy.
The energy around the signing was palpable. Since landing Correa, the Twins have sold more than 100,000 tickets. This is what baseball fans, players, and the MLBPA wanted to see after the new CBA: a team on the bubble going for it.
The Twins are no sure thing, but they tried to improve this winter. Even after signing Correa and acquiring Sonny Gray, Gary Sanchez, and Gio Urshela in trades, FanGraphs projects Minnesota to be an 81-81 team. The Las Vegas consensus places the Twins' over-under win total at 81.5.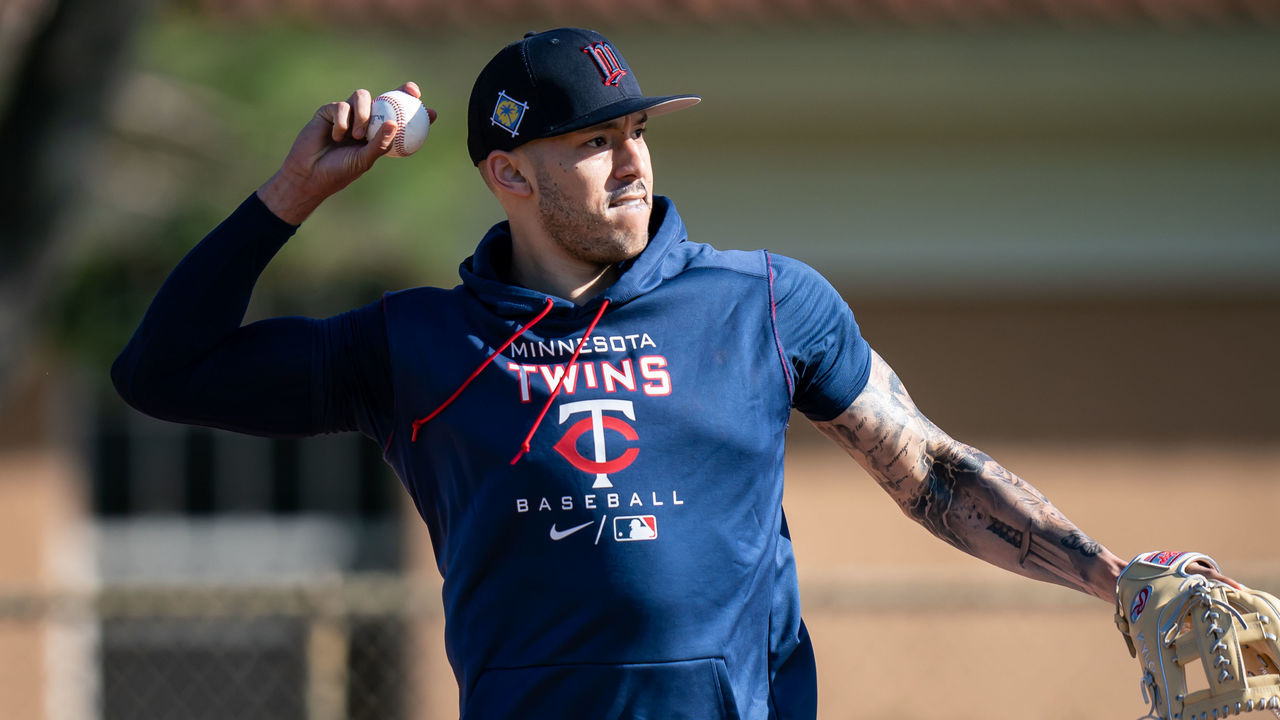 Maybe the Twins are just a .500 team, but they are at least an interesting club, and they've got an extra wild card to play for, too. Their fan base is excited and has hope. That's what the offseason and spring ought to be about.
The divide is growing
Correa and Trevor Story - who was introduced the same day at the Boston Red Sox camp a few miles across town - were the two of the final major free agents to sign last week in a record offseason for spending.
Offseason free-agent spending crossed the $3-billion mark for the first time last week, according to Spotrac. It currently stands at $3.2 billion.
While some clubs opened their checkbooks, not enough teams operated like the Twins and Texas Rangers, who spent money trying to get better.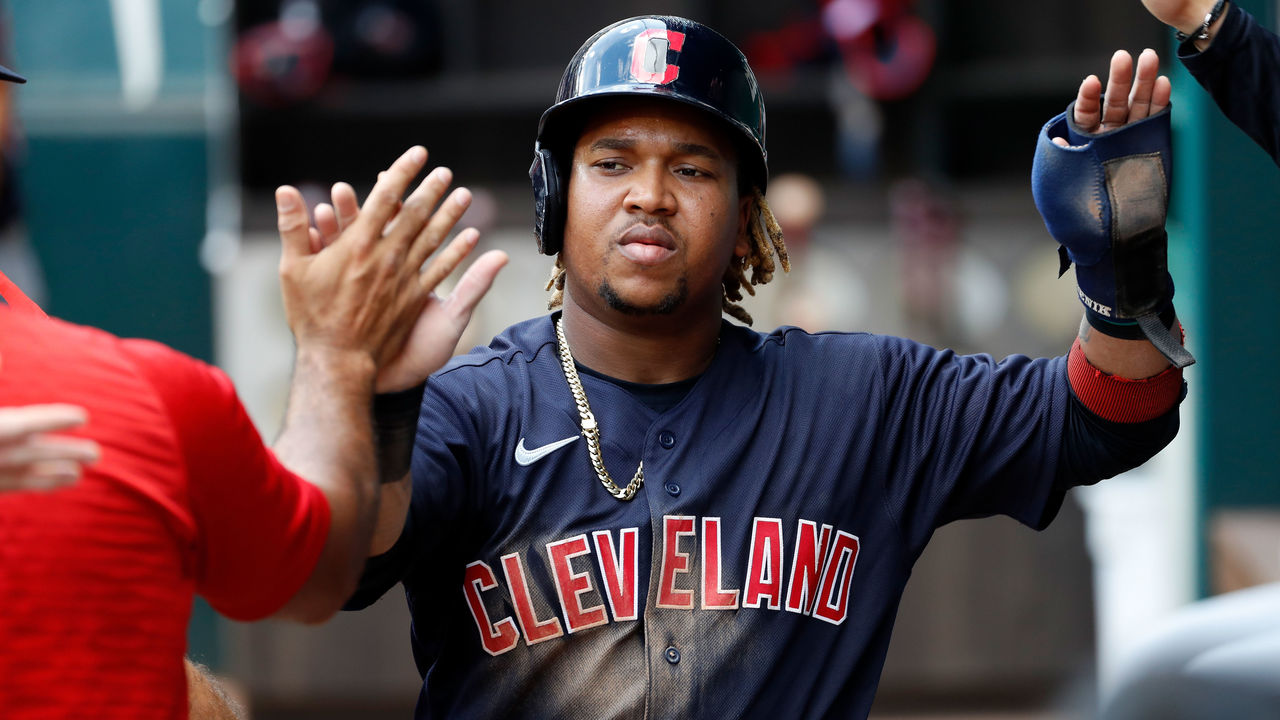 The gap between the top-five and bottom-five payrolls has grown during the competitive balance tax era, and it could set a record this year.
In 1995 and 1996, the last years before the CBT, the top five MLB payrolls combined were 2.4 and 2.5 times greater than the lowest five.
In 2010, the gap was 3.3 times. In 2021, the gap was 3.8 times.
On Opening Day, after all deals are signed, the gap figures to be more than five times. That got the attention of San Francisco Giants outfielder Joc Pederson.
The game needs less of what's happening in Oakland, Cincinnati, and Cleveland.
The Oakland A's stripped stars away from what had been a competitive core. The Cincinnati Reds are making curious moves. The Cleveland Guardians did almost nothing to augment a group that includes an MVP candidate (Jose Ramirez) and a Cy Young candidate (Shane Bieber) despite a paltry payroll.
While Twins fans are excited about the season, thousands of tickets remain unsold for Cleveland's home opener on April 15.
What if Correa and Buxton have career years together in the same lineup? What if young Twins pitchers like Joe Ryan and Bailey Ober break out? Those are the spring storylines that fans need. What the sport doesn't need is fan apathy.
Hitters push back
In Baltimore Orioles camp, high-velocity machines made their way onto the pregame field this spring, replacing some of the traditional coach-pitched batting practices. The Giants brought the machines onto the field last season as part of a new way of thinking about game preparation.
At the Minnesota Twins' complex, iPitch pitching machines have been deployed at batting cages - high-tech machines that can spit out a number of breaking-ball types and randomize pitch sequences to better resemble a game environment. Sixteen different MLB teams use the iPitch machine.
The Atlanta Braves' new spring training facilities are outfitted with a wide array of new-age training machines.
Teams are revamping coaching staffs and the tech they use. More and more coaches are being replaced with pitch machines during batting practice on major-league fields.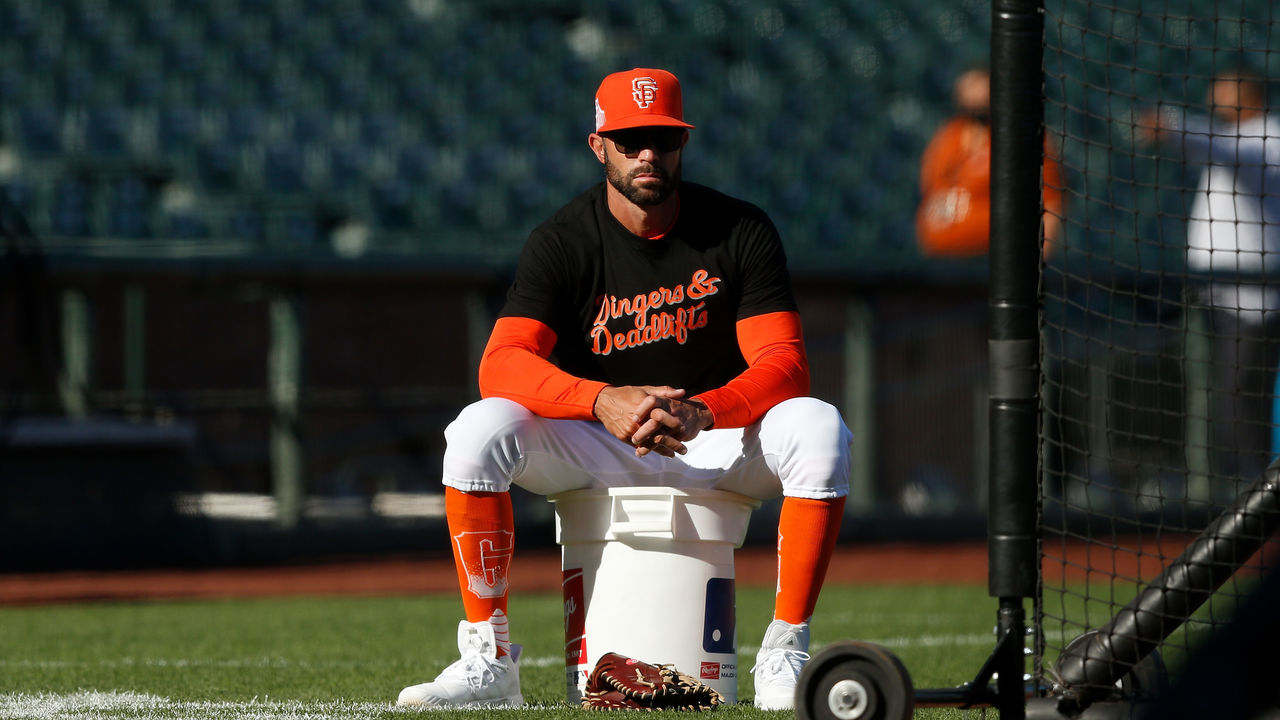 "We've been trying to do our best to simulate what our guys are going to see before the game starts," Twins manager Rocco Baldelli told theScore. "We still take some traditional coach-(pitched) batting practice, but there's a lot of other things going on the field, and sometimes behind the scenes, that are meant to simulate … what you're going to see from a major-league pitcher. Some of those things have gotten a little easier to do to where they are more realistic.
"The game has changed a lot. Pitchers have really been able to perfect what it takes to get hitters out. We're better at minimizing runs and suppressing runs. It's a challenge to hit in some ways more than before. Hitters are combating that. I think there are ways and tools to do that, and they are getting full use."
Did the Phillies trade too much glove for bat?
The free-agent signings of Nick Castellanos and Kyle Schwarber, potent power hitters but defensive albatrosses, created many questions about the Phillies' outfield defense. But there is a factor that encourages cramming as much offense as possible into Philadelphia's lineup: Citizens Bank Park.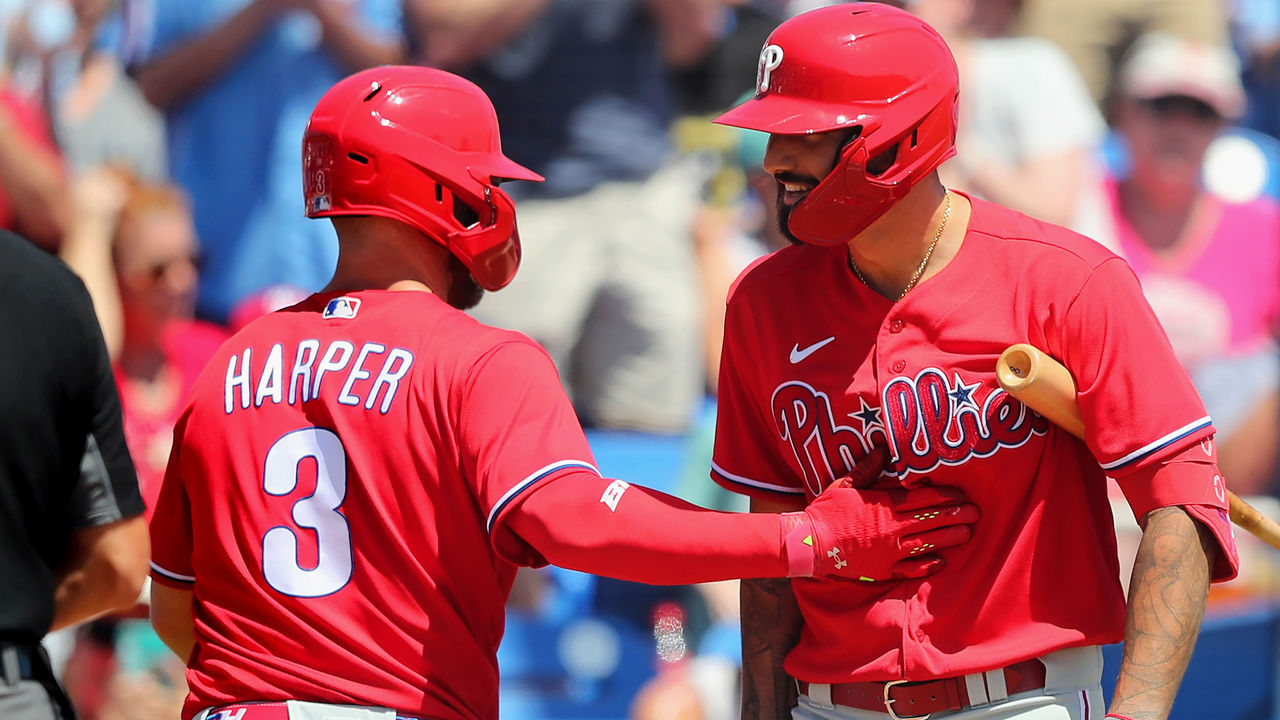 The Phillies' home has the third-smallest fair territory by square footage in the majors, according to an analysis of Clem's baseball stadium database. Only Fenway Park in Boston and Great American Ball Park in Cincinnati are slightly less roomy.
Perhaps the Phillies are absolutely right to try to slug their way to contention in what's becoming a very difficult NL East.
Is the next Justin Turner a new Yankee?
The Yankees disappointed some of their fans by not landing a major free agent this offseason. But they did acquire an interesting and versatile new player in Isiah Kiner-Falefa, who brings a valuable glove and perhaps some run-producing upside.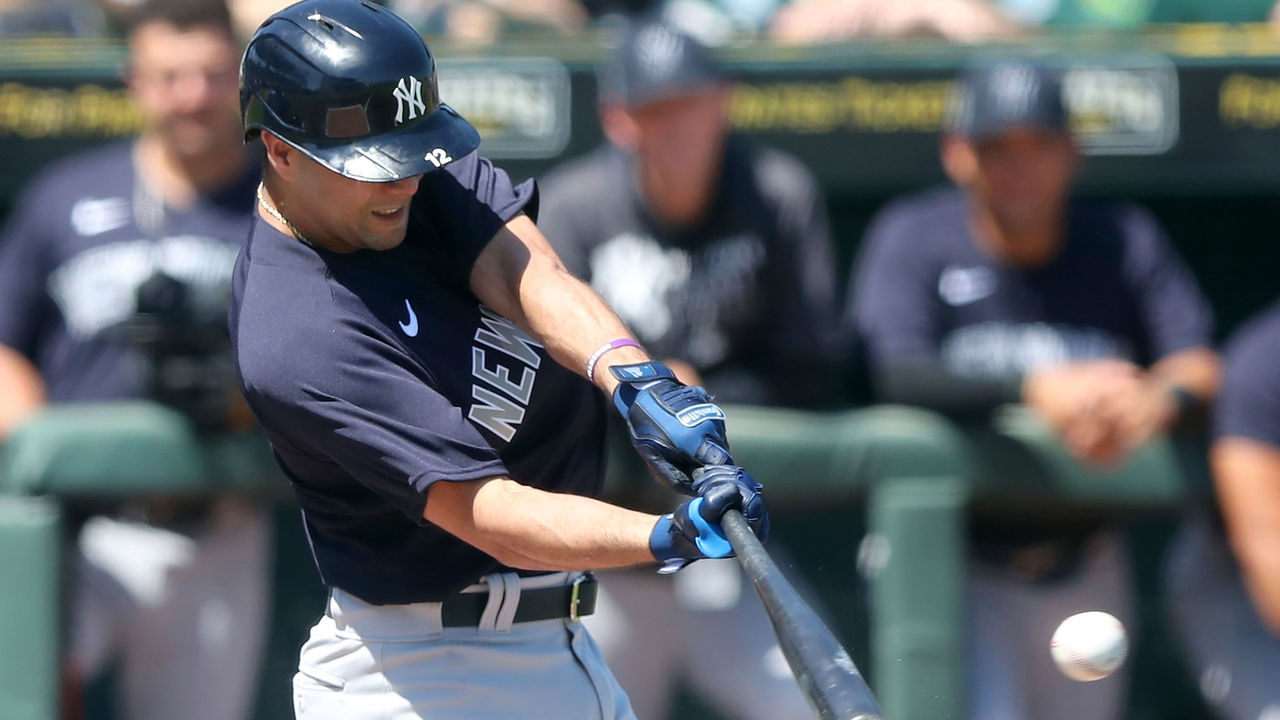 Like Turner before he arrived in Los Angeles, Kiner-Falefa is a steady, versatile defender. He's played shortstop, catcher, third base, and second base since his arrival in the big leagues with Texas in 2018. He's a good contact hitter but a below-average offensive performer with a career OPS+ of 81.
But this offseason, The Athletic's Lindsey Adler reports that Kiner-Falefa worked with Doug Latta, the hitting instructor who rebuilt Turner's swing and turned him into a star with the Dodgers. This spring, Kiner-Falefa adopted the Turner leg kick - and hit .375 in his first six spring games.
Stripling adds a new wrinkle
It's difficult to overstate the importance of pitching depth. MLB teams used an average of 30 pitchers last season, and the Blue Jays had 10 pitchers who made multiple starts. This year, teams will be challenged early as starting pitchers begin the season without the usual full six weeks of spring training to prepare.
One of Toronto's key depth options this season is Ross Stripling. He's trying to recapture his form from 2016-19 when he was a valuable Dodgers swingman who posted four consecutive seasons with sub-4.00 ERAs. His ERA- of 86 was the 46th-best mark among pitchers who threw at least 300 innings during that four-year span.
On the back fields in Dunedin, Florida, on Sunday, Stripling worked on a new pitch during an intrasquad game: a one-seam sinker.
"I need something that kinda keeps righties honest on the inside part of the plate," he told theScore. "My heater has a little cut. Most everything I throw moves away from a righty, so they are just doing this a lot." Stripling mimed leaning over the plate. "It's something that I can start on the plate that moves in. From my (over-the-top) arm angle, it's tough to make a pitch move in that direction, but this is a one-seam grip and it seems to have a little more left-to-right action than I've ever had. It's trending in the right direction."
Stripling's sinker is a product of the pitching lab at the Blue Jays' facility in Dunedin, which was part of the renovations completed last year.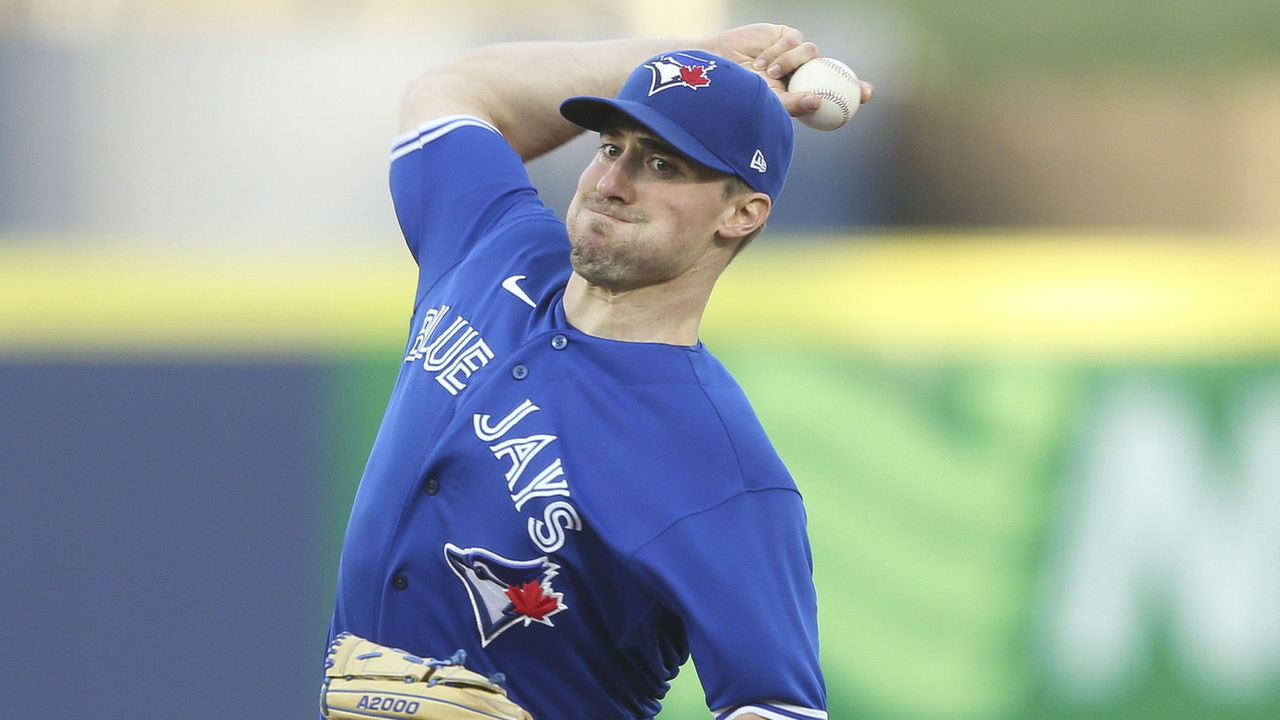 A new ball game
Humidors - storage cabinets that imbue game baseballs with a certain level of humidity - will be used in all 30 MLB parks this year, according to The Athletic's Eno Sarris.
The containers were already used in select high-elevation stadiums such as Coors Field and Chase Field to reduce the liveliness of baseballs in those low-humidity environments. But humidors are expected to make balls a bit more lively in high-humidity locations because the ball will become less heavy as it becomes drier. That could mean a bit more offense in places like San Diego, Los Angeles, and San Francisco, where the marine layer rolls in from the Pacific Ocean at night and reduces ball flight.
He said it
MLB will continue to police pitchers' use of sticky substances in an effort to prevent them from gaining an unfair advantage and reduce strikeouts caused by the higher spin achieved with sticky stuff.
"It went for a while and then you had things being introduced that had no place," Tampa Bay Rays reliever Pete Fairbanks told theScore. "I think there should be some sort of oversight to it, but it remains to be seen if that oversight is going to be positive or negative.
"I don't think there should be super glue in baseball."
Travis Sawchik is theScore's senior baseball writer.
Comments
✕
Applauding the Twins' offseason blueprint and other spring notes from Florida
  Got something to say? Leave a comment below!