The future of TV sports, Part 2: Where we're going
Getty Images / Photo illustration by Nick Roy / theScore
Sports television will not be immune to the digital forces that have rocked the rest of the media and entertainment worlds. Cord-cutting and improved streaming options are already having an impact on regular TV. Live sports may be the last anchor keeping households tied to cable and satellite plans, but that ground is shifting quickly. In this three-part series, theScore's Travis Sawchik explores where sports television content might be found in five years. In Part 2, he looks at where we're going. All three parts are available to read now and will be highlighted in the app throughout the week.
In 2004, there were more than 9,000 Blockbuster locations in North America. In 2007, Netflix pivoted from its mail-order DVD service to launch a game-changing, subscription video-on-demand service.
Today, there's one Blockbuster left, in Bend, Oregon. Netflix wasn't the only reason Blockbuster collapsed - its debt load of about $1 billion didn't help. And when it comes to what's next for sports television, having a stable cash flow and a tidy balance sheet may allow some companies to be more nimble than others.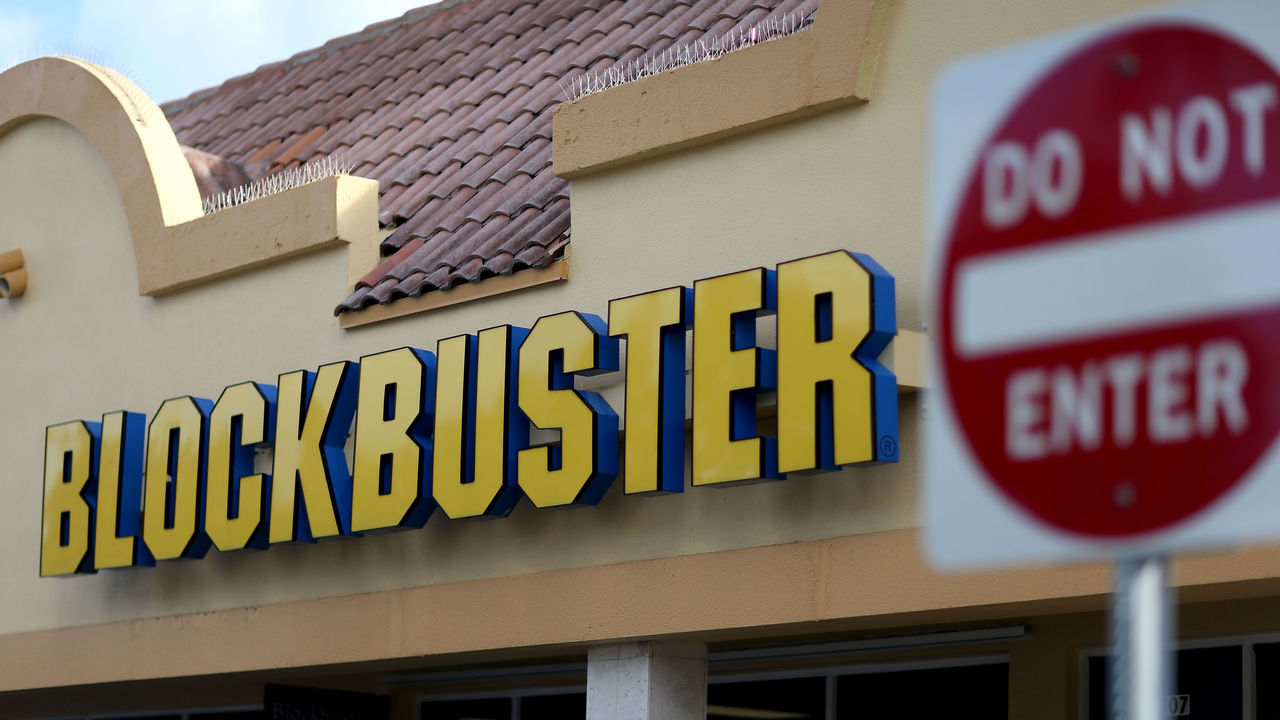 Legacy media companies have the experience, the brand awareness, and the broadcast rights, but this digital tipping point may leave some in the dust. Plus there are any number of outside players, and leagues themselves, who want a piece of this pie.
There are more options now for watching live sports than ever. Everyone is scrambling for the same thing: our eyeballs and our dollars.
"The million-dollar question for these legacy companies is how they can change a model that was their bread and butter?" Berlin said. "The biggest change is people aren't flipping through channels anymore, certainly the Generation Zers are not. We pick what we want to watch."
What will be the winning model?
Will it be better for leagues to keep their streaming rights and launch their own Netflix-like direct-to-consumer products, or do they benefit from finding third-party distributors? Will tech giants, all sitting on billions of dollars of cash reserves, disrupt traditional TV operators, or can regional sports networks (RSNs) and their cable partners be nimble enough to adapt?
Will there be a marketplace where fans and viewers can decide the winners and losers with their money, or will tech giants swoop in and create monopolies? And if the regional bundle comes undone, will teams within the same city find themselves competing against each other on separate services?
In the first part of our three-part series, we examined the current state of play and what pressures are causing live sports to become unbundled from the traditional cable model. Now we'll examine what a new live sports ecosystem might look like over the next five years.
Are direct-to-consumer products the answer?
Skip Sauer, an economics professor at Clemson University, is an Astros fan and his folks still live in Houston. When he visits them, he's frustrated by a peculiar development: He can't watch Astros games in Houston.
His parents' service provider, Dish TV, dropped all its RSNs, eliminating the last one in December. They haven't been able to watch their favorite team since mid-2019. During a recent earnings call, Dish chairman Charlie Ergen called RSNs "a tax" on the overall customer base, most of whom don't watch sports.
Sauer's personal MLB.TV account allows him to follow the Astros as an out-of-market fan but he's shut out when he visits Houston. MLB continues to black out games in anything it deems to be in the local market. That rule reaches a level of absurdity in Iowa, where the broadcasts of six midwest teams are blacked out.
"MLB needs to come up with a better model to distribute their product. NFL does much better, it's more centralized," Sauer said. "(MLB) can't afford to have teams fall off of local broadcasts. It's happening now. It happened in Houston."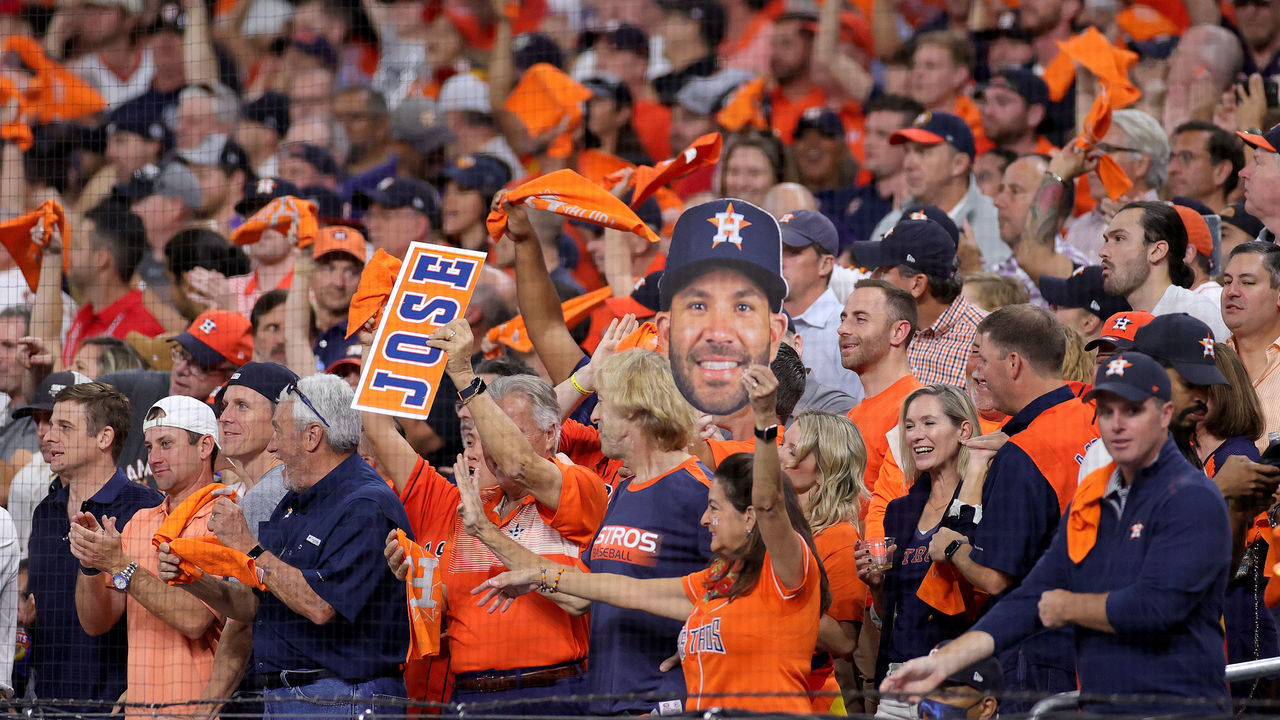 The NFL doesn't have a RSN problem. The NFL is the behemoth that parcels out all of its regular-season and playoff broadcast rights nationally in a seller's market. The NBA, MLB, and NHL still sell the majority of their games team by team in local markets only. The entire process is decentralized and fragmented, handled by the teams individually.
Could a direct-to-consumer offering that collects local rights and bypasses cable be the answer to cord-cutting for the leagues or their RSN partners?
Sinclair, through its Bally Sports RSNs, controls the cable, cable-streaming, and direct-to-consumer rights for 16 NBA and 12 NHL teams. Sinclair plans to launch a DTC product reportedly priced at around $23 per month. It recently took on another $600 million of debt to fund its plans.
That would add another streaming app to the burgeoning universe that is topped by the biggest players - Netflix, Prime Video, and Disney+, which all have more than 100 million subscribers - with Hulu, YouTube TV, Apple TV+, HBO Max, Peacock, Paramount+, and ESPN+ at the next level of an already saturated market.
A YouGov survey from last May found only 9% of Americans say they're willing to pay $60 or more in total for streaming services. That may seem low to some, but surely there are limits, like there were when consumers made the decision to cut the cable cord.
Sinclair estimates it could have 975,000 subscribers to its DTC service by the end of 2022, according to a Sports Business Journal report, and 4.4 million subscribers by 2027. Of course, even if it could launch such a product, and at a price that's four times the fee it currently charges cable providers, those revenues would fall far short of where it is now. The company lost an estimated 10 million subscribers through its disputes with carriers, in addition to the tens of millions of others who cut the cord. Sinclair reported it had 52 million linear subscribers in 2020.
Building a streaming content portal isn't easy. For example, Peacock - Comcast's streaming operation - lost $559 million in the fourth quarter of 2021.
Sinclair also wants to include MLB clubs in its proposed DTC product, but there are a couple of issues. For starters, MLB, which provides games to out-of-market fans through MLB.TV, is interested in exploring the launch of its own product for in-market streaming. Also, Sinclair only owns the DTC rights to four of the 14 MLB clubs it broadcasts on its TV channels.
Sinclair's CEO Chris Ripley believes the company has reached the critical mass needed to pull off the DTC product. MLB commissioner Rob Manfred disagrees.
"Sinclair does not have enough digital rights from enough clubs in order to have a viable direct-to-consumer product," Manfred said at the CAA World Conference in October.
In the U.S., a key question is whether anyone can secure enough rights to make all these regional deals profitable. Can Sinclair get more MLB team rights to add to its double-digit teams in the NBA and NHL?
On Sinclair's 2021 third-quarter conference call, Ripley said his expectation was that as MLB teams renewed their cable deals, Sinclair would take in more DTC rights. Ripley also said more consolidation in the industry is possible.
"I do think, ultimately, adding in rights from other groups like Comcast and AT&T makes sense," he said.
But if traditional cable operators fail to successfully launch DTC offerings, can MLB, and other leagues, eventually round up local rights and launch their own products that will satisfy fans who are only interested in their home team?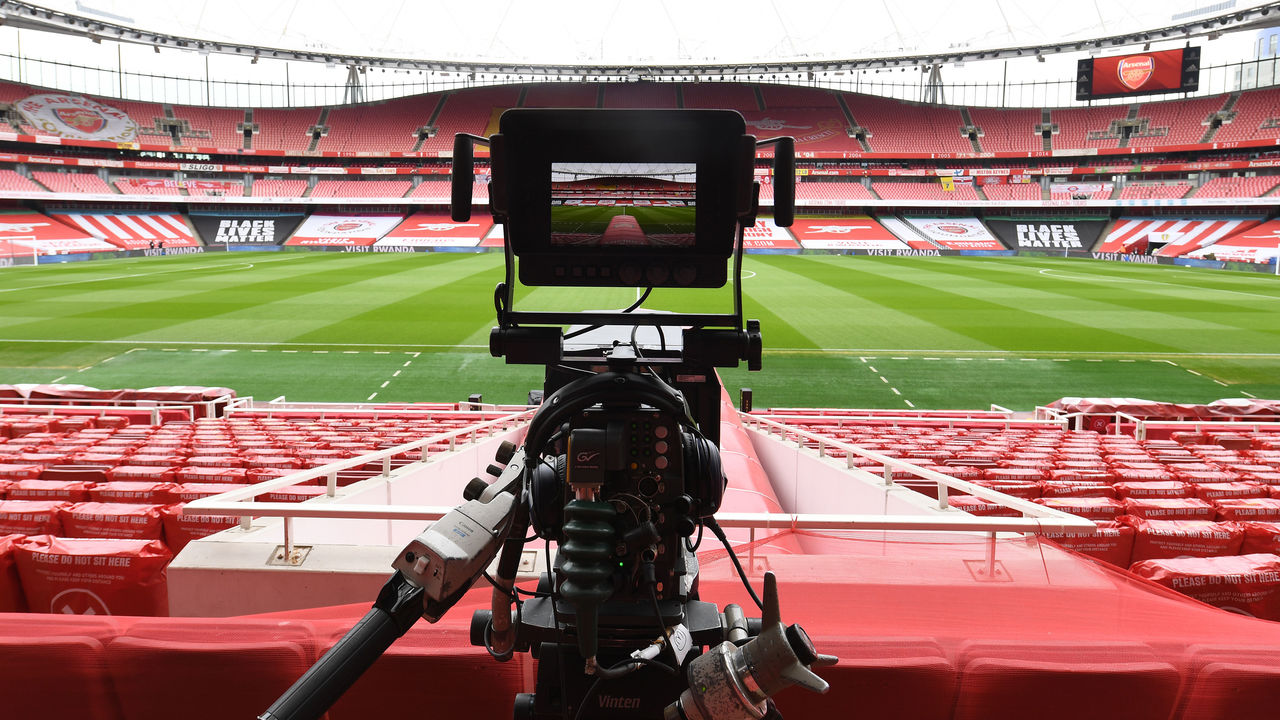 English Premier League chief Richard Masters said last year that the league was looking at creating its own DTC product, dubbed "Premflix," rather than selling broadcast rights in individual jurisdictions around the world. That could allow it to grow its global footprint and keep all the money it makes. Little has been said about the plan since, and the Premier League re-upped with NBC on a six-year extension in November. In Canada last month, the EPL signed an exclusive three-year deal that starts next season with the streaming service FuboTV.
Michael Schreiber, the CEO of Playfly Sports, says MLB, or any league, can't create a DTC, in-market product any time soon because of the wide array of rights deals held by RSNs. Some deals don't expire for another two decades.
"Local is fragmented," said Schreiber, whose media and marketing firm partners with Sinclair and its RSN properties to sell and create ads, among other services. "The leagues do not have the ability to repackage either rights for years. Some of the teams' deals go into the 2040s. When you go team by team and actually look at expirations of local rights, it's a whole matrix for the next 20 years.
"It's not like someone can say, 'I'm going to take all the local rights in the U.S. back' any time in the next 20 years."
That's a problem for any league with ambitions to launch a centralized DTC product. Sinclair's hold on the regional market means it would have to go bankrupt and shut down to open those rights to the market again.
"Then it would be possible," Sauer said, "to buy back rights as assets are liquidated."
But Schrieber believes the RSN position is stronger than many are painting publicly. He says there are two types of fans: casual fans who tune into national broadcasts, and "passion fans" who are loyal to their local teams and are invested in watching games in larger quantities.
"When you lose subscribers, you are more often than not, in the cable bundle, not losing (local) fans," Schreiber said. "They are keeping MLB, NHL, and NBA ratings relatively stable."
But even if Sinclair can successfully launch a DTC product, it could risk cannibalizing its cable product, hastening the loss of revenue by encouraging cord-cutting. There's also no guarantee that the price a new sports streaming service can charge will generate the same revenue the cable model did.
Could, say, MLB teams that hold their own individual DTC rights launch their own products? The New York Yankees' YES Network, which has a variety of stakeholders including Amazon and Sinclair, could undoubtedly do well, but what of small-market clubs detached from the bundle? Could they make it as solo operators in the DTC world?
Perhaps there is another way, a new type of third-party distribution partner that can better connect the consumer and live sports, and centralize distribution.
"I believe teams will continue to think (conventionally) with third-party media companies as partners for a couple of reasons," Berlin said. "No. 1, it mitigates the risk in terms of their ability to build a subscription base, and I also think there is going to be a new phenomenon occurring where these rights to live sports are so valuable that it will create a new age of bidding wars."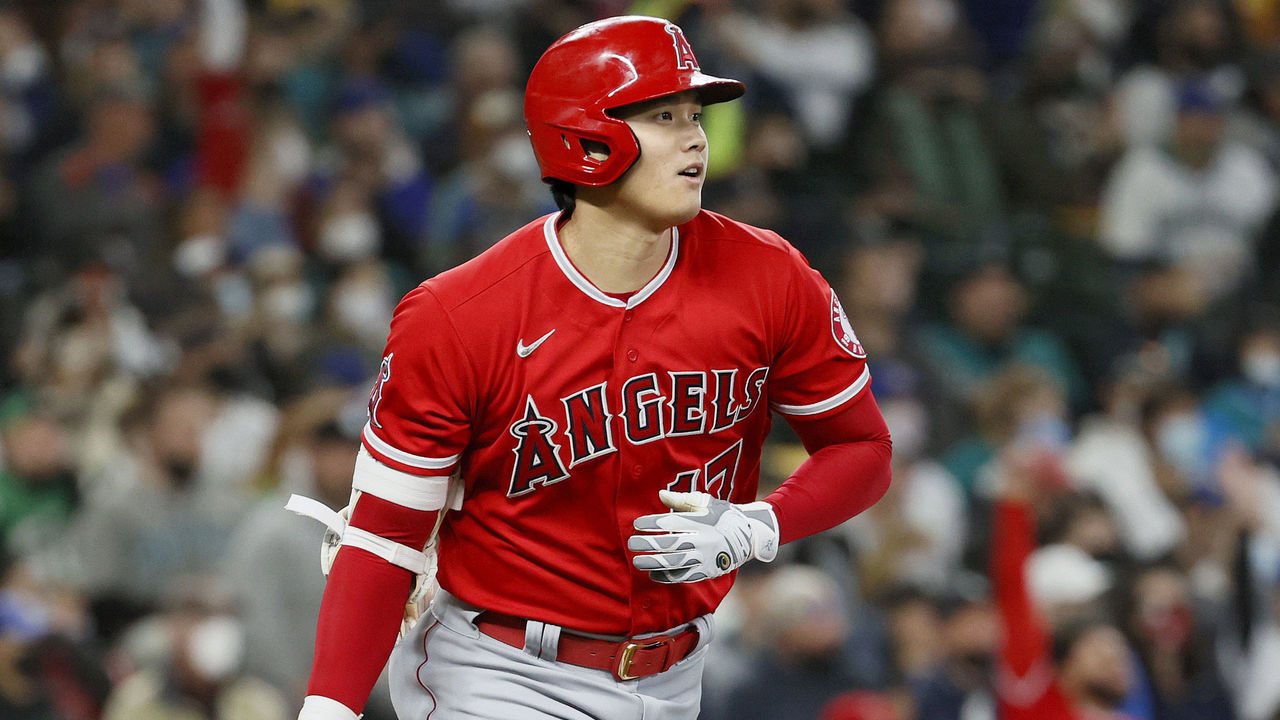 Said Greg Bouris, the director of the undergraduate sports management program at Adelphi University:
"Unless a direct model has a guarantee, at the team level, the thinking is, 'If it's not RSNs, it's going to be Amazon, a Hulu.'"
Will tech giants dominate?
Ashutosh Gangwar, the general manager for TV partnerships at The Trade Desk, a digital advertising platform that connects ad buyers and sellers, believes now is an ideal time for sports leagues to sell to tech giants.
"Given how important content is for these guys to have it, they'll pay through the nose for it," Gangwar said. "The reason everyone from Peacock to Disney+ is trying to build their audience is because whoever has the largest tentpole, in terms of audience, will be in the position to take the content and monetize it best."
Amazon is already beginning to experiment with the NFL's Thursday Night Football package. Starting in the fall, it will be paying $1 billion a year for exclusive rights to NFL Thursday night games for the next 11 seasons. Amazon first bought streaming rights to the Thursday package in 2017, with other traditional networks producing the broadcast and showing it on their channels or on the NFL Network. Next year, Amazon owns it all.
Gangwar sees advantages in pro leagues partnering with tech giants to distribute most of their live inventory as opposed to focusing on their own distribution products.
"If direct-to-consumer reach is much smaller, it's much easier to just license content to someone who has massive reach and make more money that way," Gangwar noted. "It's not an area where major leagues have traditionally had expertise or focused on, 'How do I build the largest possible audience?'
"Does that mean that they can't do it and start moving in that direction? I don't know the answer. But the current trend is leaning more toward the streaming services and device manufacturers, Amazon and Roku, being in a much better position to build scale around this audience."
Roku, which began life in 2008 as a streaming box you could attach to your television, might seem like a curious name in this arena. But it possesses its own streaming platform, Roku TV, and its operating system now powers the largest number of smart TVs. The data analysis firm Conviva reports that 32% of all streaming hours were watched via a Roku device in the third quarter of 2021. Its platforms have 56 million active users who streamed 18 billion hours of video in the third quarter.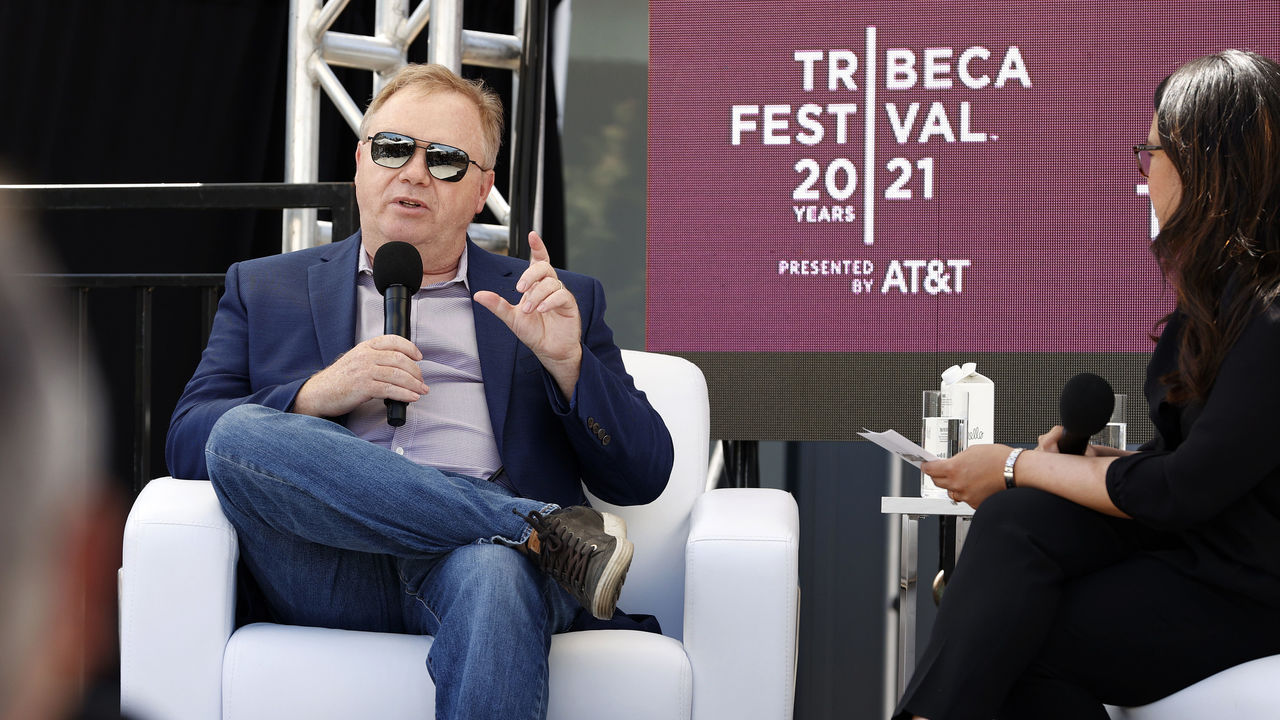 One of the weapons that cable companies employ is the customer-service hassle that comes with trying to cancel your service. But with the DTC apps, the process is much easier, sometimes requiring only one click. That ease means some streaming services have had issues with customer churn rates. Where sports could help a prominent distributor - like Amazon, Netflix, or Disney - is with its content inventories. A steady stream of live-game content could make it more difficult for a customer to drop the service.
Bouris suspects there might be more money from leagues in partnering with streaming giants than other league- or team-driven alternatives.
"What if a consumer paid $200 to Amazon and got all the MLB games?" Bouris said.
The NBA is the next major sport to have its national rights come up following the 2024-25 season, and some think Apple or Amazon could take a shot at securing those rights.
Wedbush Securities analyst Dan Ives covers Apple and wrote to his clients that because the tech giant has not purchased a content studio like MGM (which was bought by Amazon) or Hello Sunshine (bought by Blackstone Group), it could turn its focus to live sports as a way to catch up with Amazon and Disney in the race for subscribers.
Apple is spending around $7 billion a year on content and is sitting on $200 billion in cash, Ives wrote. Apple can buy anything it wants. He believes Apple could be a serious bidder for a number of rights packages, including NFL Sunday Ticket.
The New York Post's Andrew Marchand reported recently that Apple was in talks with MLB to broadcast a package of midweek national games that ESPN recently dropped.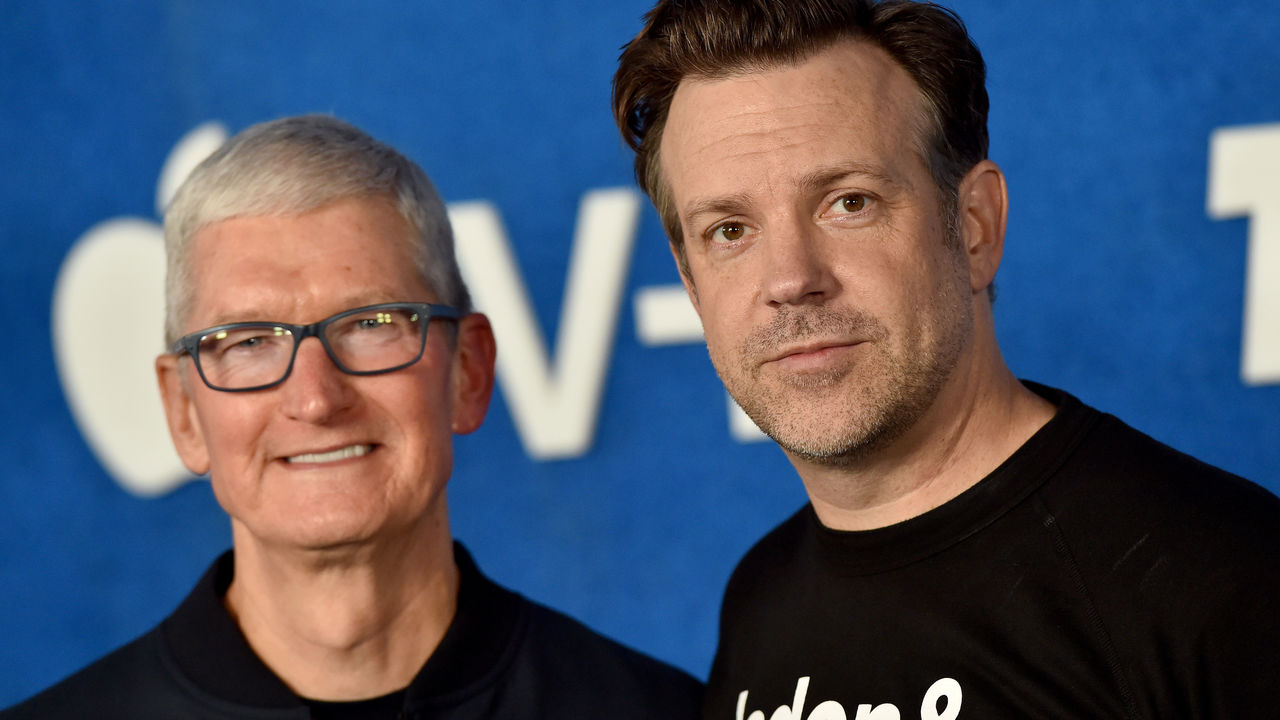 Another tech giant, Netflix, isn't yet involved in live North American sports, perhaps because most of its future growth is expected to occur internationally. But it has produced several sports documentaries, including "Sunderland 'Til I Die," which follows an English soccer club, "Drive to Survive" about Formula One racing, and a PGA version of "Drive to Survive."
And then there's an elephant in the room, the largest live sports rights holder: Disney subsidiary ESPN.
"ESPN can go out and ask $10 to $15 to be part of the cable-subscription package," Gangwar said. "But if you look at ESPN+, you can't charge $15."
ESPN currently charges a $7 a month cable carriage fee with around 75 million subscribers, down from 100 million at its peak. ESPN+, which also costs $7 a month, is growing, but counts just 17 million subs. ESPN+ isn't close to closing the revenue gap that comes from cord-cutting.
In an interview with CNBC in December, Bob Iger, the former CEO who is leaving Disney after successfully launching Disney+ and adding powerful brands like Star Wars and Marvel, was asked about ESPN's future.
"Sports is not going away," Iger told CNBC's David Faber. "Live sports consumption on what I will call a television experience, even if the television is connected very differently than the traditional TV was, is in my opinion a growth business … because of how exciting it is, how unpredictable it is. Being in that space is still valuable, but you have to go where the consumer is going. The question is one that Bob (Chapek, the new CEO) will deal with.
"If I would have remained, I would have pushed it pretty hard," Iger said about streaming live sports.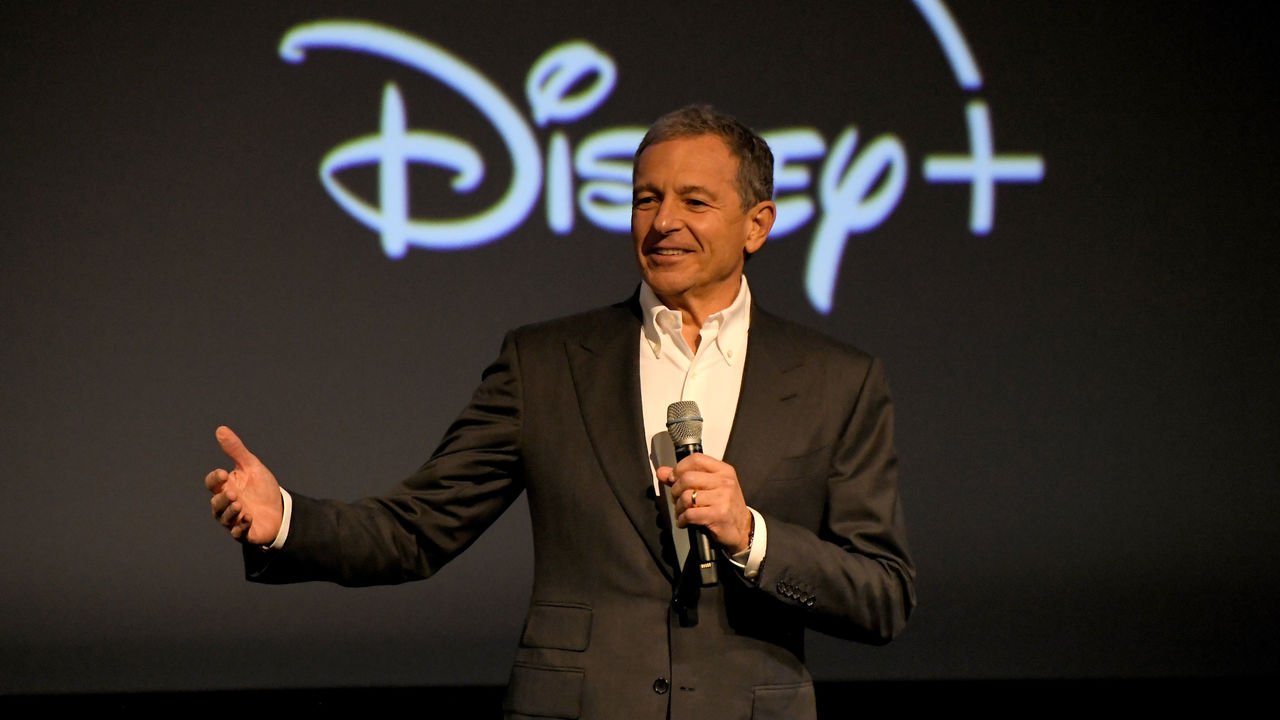 But it's tough to compete against tech giants, who are increasingly interested in content.
Amazon, Apple, and Alphabet (Google's parent company) are all worth at least six times more than Disney in terms of market capitalization. While Iger and Chapek speak publicly about a belief in ESPN's future, Disney reportedly explored selling ESPN.
"Amazon and the others have unlimited ability to pay whatever they want for those sports rights," Faber noted regarding the future of ESPN. "It's not even their main business."
Part of the appeal to big tech is how live sports could help their other businesses.
Berlin said that big tech possesses the potential to monetize live sports in a much greater way than legacy cable in the streaming space, which is perhaps the big opportunity beyond generating subscription revenue.
"I think the one element that hasn't really been figured out is how to monetize streaming beyond the subscription base," Berlin said. "Amazon is an interesting one because there is actual purchasing power directly tied to what Amazon can bring as a delivery system. It could be, 'Use this promo code right now and save $10 on your next Amazon purchase.' It changes everything."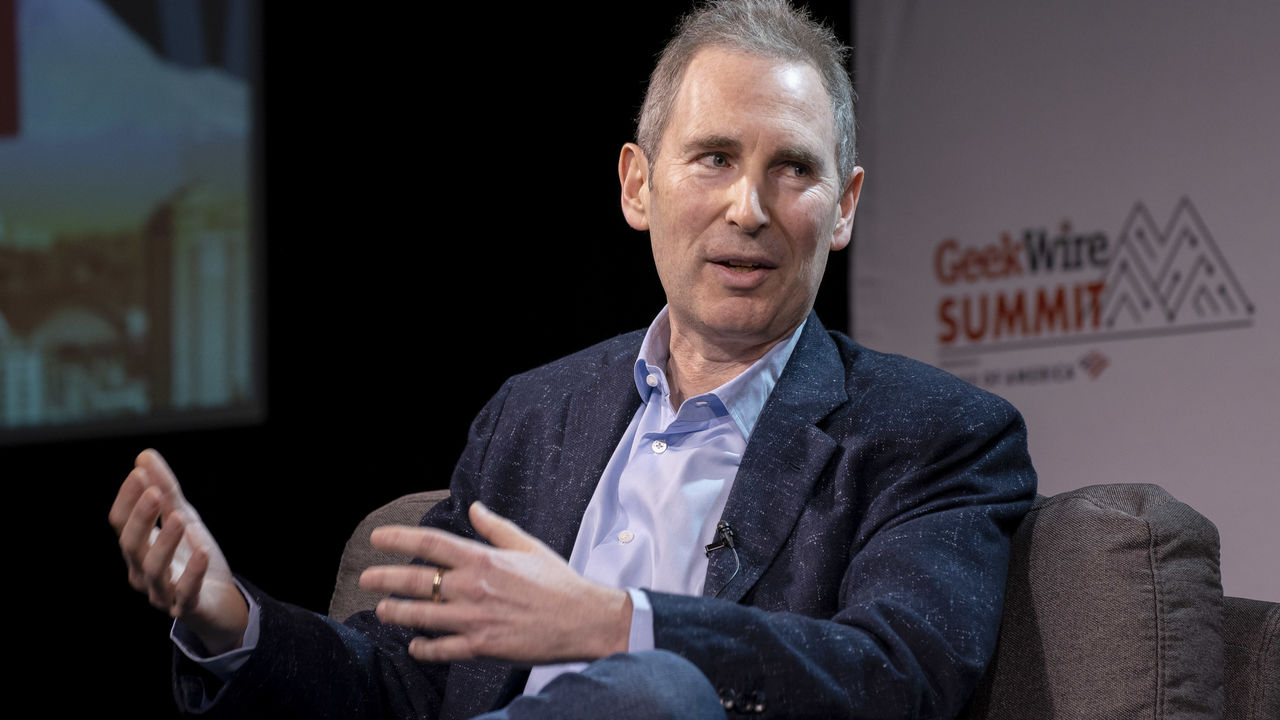 Major streaming players might be beginning to figure out how to monetize users.
For instance, Roku reported in its third-quarter earnings that its average revenue per user increased 46% from 2020 to $36.46. That was tied largely to doubling its ad impressions. As a subscription-based video-on-demand service (SVOD) like Netflix sees its growth slow in North America because it has already saturated the market, advertising-supported video-on-demand (AVOD) is still a growth industry. In fact, hours spent on AVOD streaming content exceeded SVOD for the third quarter, according to TVision research of 5,000 households.
Roku and other streaming giants also can directly collect data on viewers and learn how to monetize it. That can't hurt the bidding for live content.
Perhaps this scenario of post-RSN revenues for sports owners and players won't be so bad after all. And it might become more consumer-friendly in a way few are thinking about.
Old friends, new rivals
In an a la carte world, there could be another benefit for fans of pro sports: their teams would be incentivized to put better products on the field.
In the traditional cable model, the sports teams of a city or region are typically broadcast on the same RSN or those teams' multiple RSNs are bundled on the same cable tier. As a cable subscriber, you get all the teams' broadcasts.
In an unbundled world, teams within the same city and region could have to compete against each other for viewers if their rights are held by different platforms. Since there's a limit to the number of subscriptions consumers are willing to pay for, team owners would be more incentivized to create a compelling product. No more tanking for draft picks, perhaps.
Bouris said sports could also become more star-driven in the fight for subscriptions.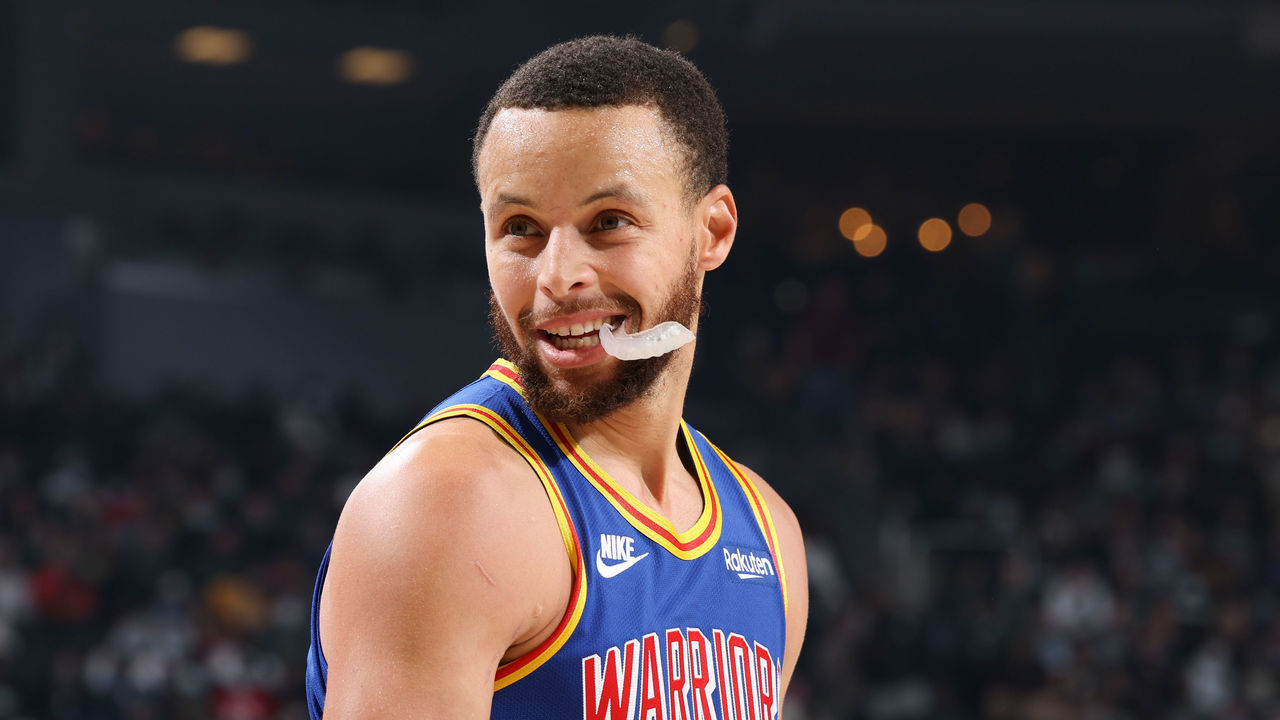 "It's going to force teams to be better consumer marketers," Bouris said. "In their current model, they get money on these long-term cable (deals). They don't have to do any marketing. No one can come in and compete."
That might all change.
"This is the great thing about media: competition is good. It usually works in the favor of the consumer," Gangwar said. "If your product is shitty and you are relying just on the distribution to cut you a check every month, you need to look at your product. I won't go into one specific league, but it will provide the incentive for these guys to have better consumer experiences, a better connection to the consumer and understand what they want versus what they have produced."
Given such a scenario, in, say, Detroit, the Tigers, Pistons, and Red Wings might no longer enjoy being bundled together on Bally Sports Detroit. The Ilitch family might be incentivized to do everything it can to make sure the Tigers and Red Wings aren't rebuilding at the same time, which might give some fans a reason to abandon them until they win again. Tom Gores' Pistons might not have the cushion of being bundled with the other two teams. In the New York metro area, imagine the Yankees, Mets, Devils, Islanders, Rangers, Knicks, and Nets making on-field decisions because of their subscription rates.
"They would have to vie for the same dollars against each other," Bouris said.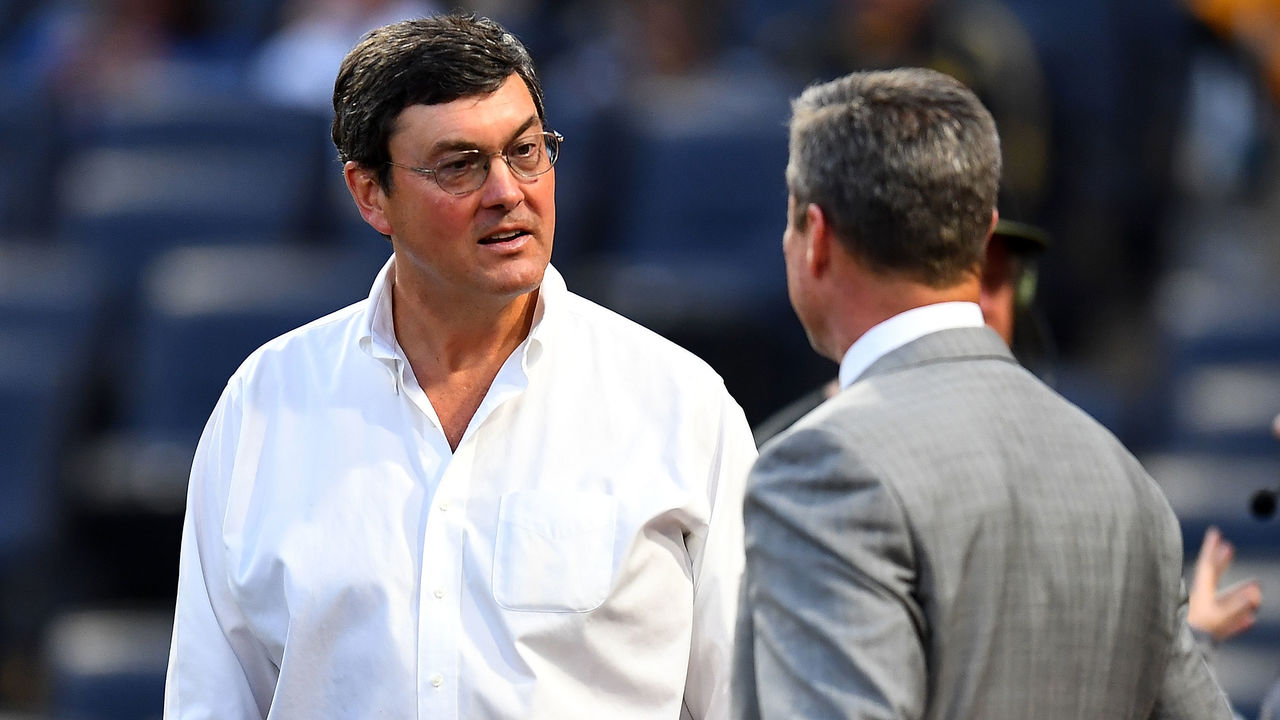 Our typical consumer from Part 1, Nick Alexander, didn't splurge for a streaming service after cutting the cable cord until he felt compelled to watch the Cavaliers when they started winning this season. He was willing to sit out the 2021 baseball season and he considers himself an avid fan. In an unbundled world, many consumers likely will be more selective. While MLB teams benefit from national TV dollars and a percentage of shared revenues, clubs like the Guardians, Pittsburgh Pirates, and Miami Marlins might not be able to run bottom-quartile payrolls year after year if they have to compete for local viewers.
This might be partly why MLB is also interested in exploring a DTC bundle with the NBA and NHL, to keep the cooperative framework of the cable model alive in the streaming world. But, again, those rights are scattered and fragmented, so centralizing them might be difficult to pull off any time soon.
That makes a compelling standalone product crucial.
At the college level, the Southeastern Conference owns what is widely regarded as the strongest football product. In recent years, some rival conferences prioritized expanding their geographic footprints - like the Big Ten adding Rutgers and Maryland football - to add subscribers to their conference cable channels, but did so without considering whether those additions added to the quality of the programming. Those conference expansion efforts didn't consider that the cable bundle might soon not exist.
SEC deputy commissioner Charlie Hussey said there is evidence its fans will follow the conference wherever the rights are held.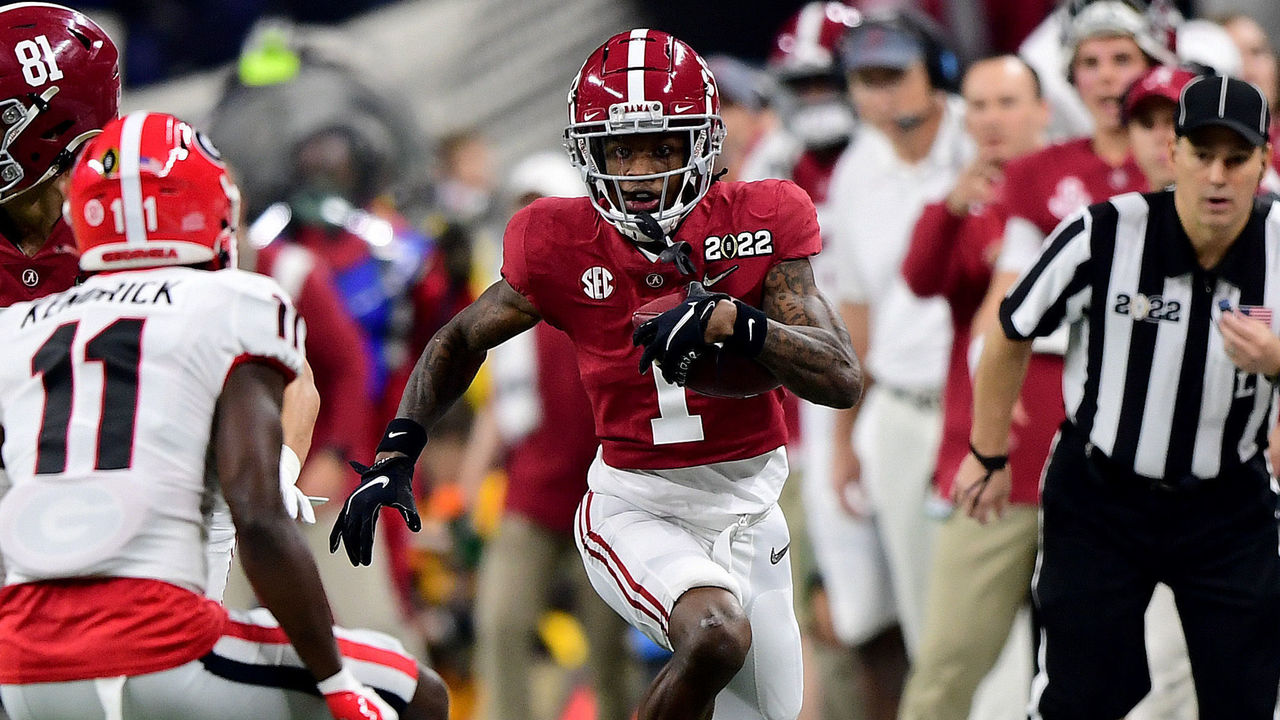 "When we decided to launch SEC Network in 2014 (with ESPN) … Bob Iger called it the most successful launch in the history of television," Hussey said. "That was a real tribute to the fans. We have an 11-state footprint. If the fans understood a cable provider was not going to carry the network, they really would change (providers) and because of that."
New tech, new opportunities
Unlike linear television, there is no guessing who is watching digital TV. As with internet ad-buying platforms, there's much more data. Not only who but when and what they're watching, and for how long.
Gangwar said a TV commercial in the fourth quarter of a tie game with programmatic ad-buying through streaming can generate more ad revenue for distributors than an ad in the first quarter or in a blowout game. There is more viewership, and it can be measured. While not all streaming-ad buying and selling is programmatic, more and more of it will be.
"That's the beauty of the auction," Gangwar said. "You don't go to the advertisers and say, 'I will charge you this amount no matter what.' (With digital) you say, 'I'm going to put it on the open market and whoever bids the highest gets it.'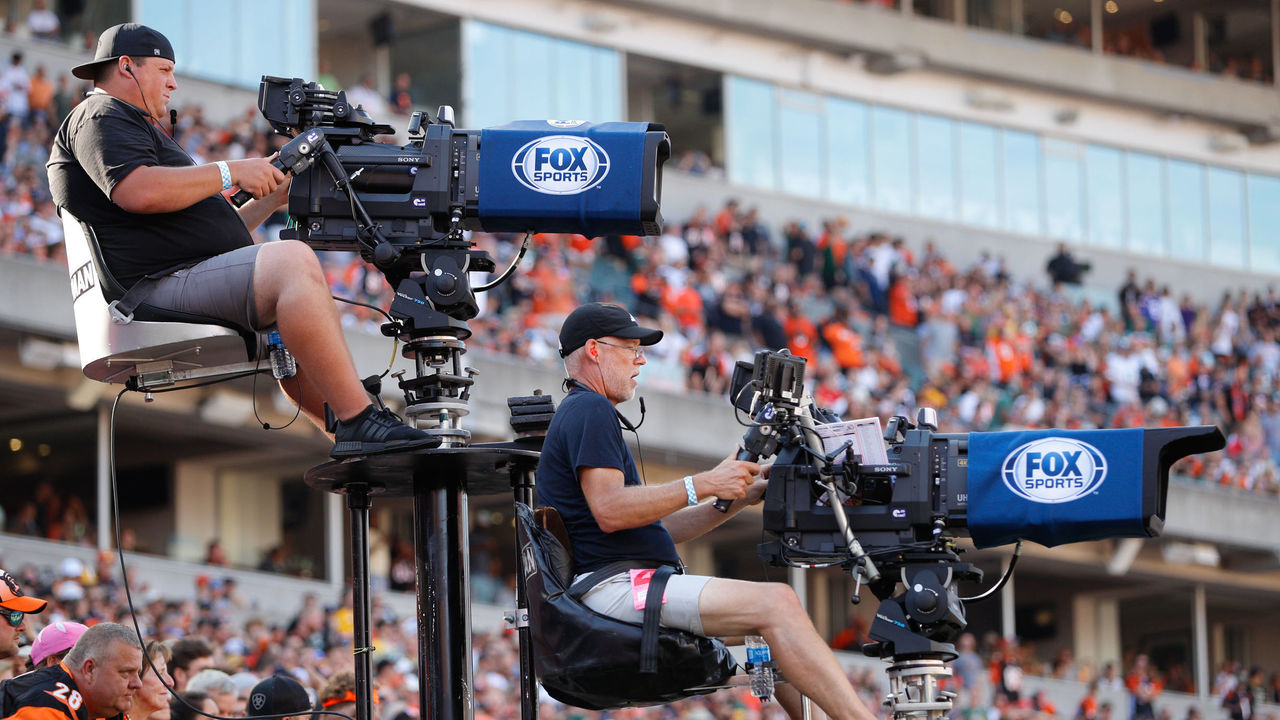 "When you sell a (traditional) sponsorship model, you are saying, 'All of my consumers are the same.' No, it's not necessarily true. There are some people that are high margin, some people more engaged. Programmatic ads allow you to slice and dice this market in multiple ways. Pay $35 for this guy but only $4 for this guy. That's the power this industry has never had. As people are learning it, they are really liking it."
According to a Trade Desk survey, 74% of marketers in April and May 2021 bought streaming ads connected to live sports. That's likely to only increase.
"Advertisers are finding ad buying to be more efficient and effective through connected TV compared to linear or traditional TV," Gangwar said. "If you talk to advertisers, agencies, or even publishers, the constant theme you hear is they have accepted this transition is happening. Two years ago it was, 'Maybe it will happen.' Now, it's reached that tipping point where no one is denying it."
As billions of ad dollars move from linear to digital, from traditional media conglomerates to new streaming giants, so, too, must the games.
Bouris hopes new technology is also compelling in another way: the evolution of broadcasts.
Will we have multiple camera options? New camera angles? Will there be more alternative broadcasts like Monday Night Football's ManningCast? New Amazon CEO Andy Jassy, a sports fan who built a sports bar in his basement, wants to bring the Mannings on board to broadcast their exclusive Thursday night package next year.
"In my opinion, where the ball has been dropped is in seeing more experimentation with the action, camera, sound quality," Bouris said. "I get excited when I think of that scene: sitting back, watching a big screen in my viewing room, and I have an app on my phone (choosing different camera) angles, going into the penalty box, dugout, batter's box. … Watch any event I want to watch, how I want to watch - that's streaming. That's the vision I want to see."
That vision might not be so far away, if anyone can figure out how to pay for it.
Travis Sawchik is theScore's senior baseball writer.
Part 1: How we got here | Part 3: How it looks in Canada
Comments
✕
The future of TV sports, Part 2: Where we're going
  Got something to say? Leave a comment below!