1 prediction for each AL team in 2022
Mark Blinch / Getty Images Sport / Getty
The new year is upon us, and while Major League Baseball is still locked out, 2022 should bring an ample amount of storylines. Here's a prediction for each AL team:
Baltimore Orioles
Rutschman makes All-Star roster: The Orioles may not want to bring Adley Rutschman up to start the season, but the 23-year-old is eight months older than Juan Soto and has accomplished all he can in the minors. He also has a legitimate shot to be one of the league's top catchers - a position lacking depth - immediately upon breaking into the majors and will be one reason for Baltimore fans to head back to the ballpark. The Orioles actually have a few players who might be worthy of an All-Star designation in Cedric Mullins and John Means, so it's not like Rutschman will just get in as the sole delegate. He managed to hit 23 homers over 123 minor-league games last year. He'll certainly contend for an AL roster spot if he can keep those slugging numbers up.
Boston Red Sox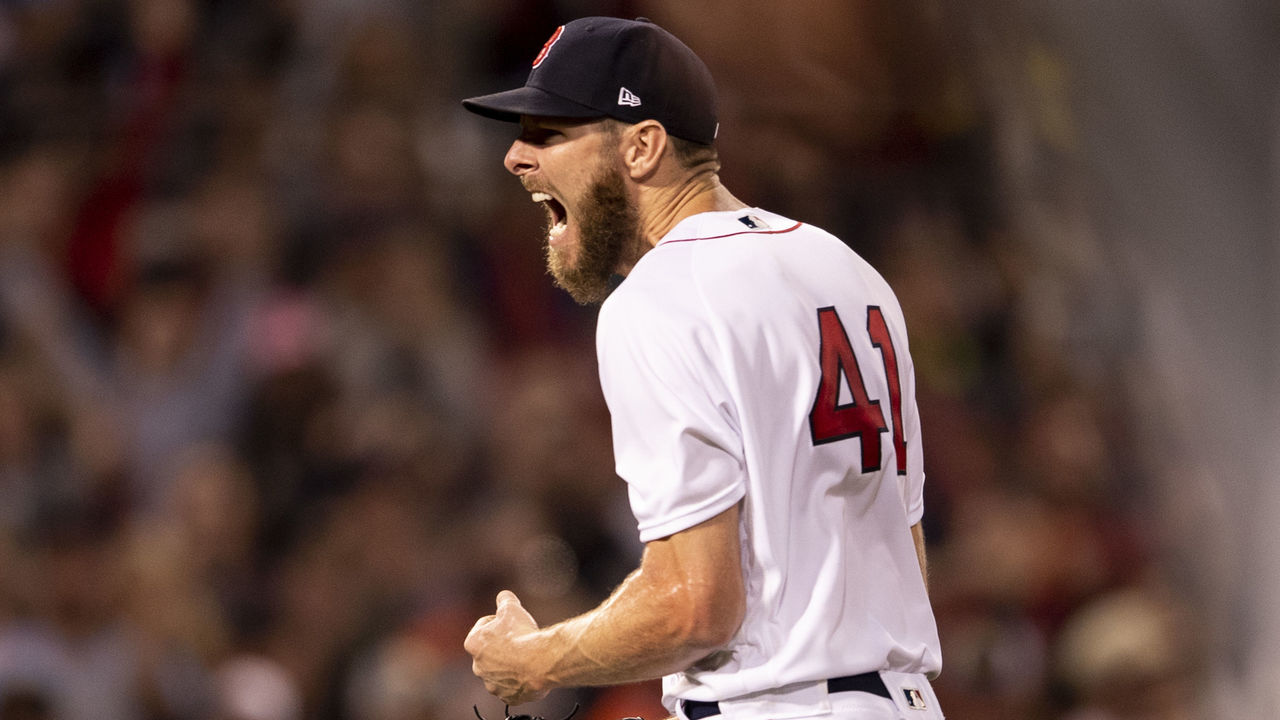 Sale recaptures ace form: It's mystifying that a Cy Young has eluded Chris Sale for this long, and it seems foolish to expect him to bounce back from Tommy John to become the best pitcher in the AL. However, the 32-year-old could find himself among the league's elite once again, despite appearing to lose a step over his nine starts to end the 2021 campaign. Over that span, Sale recorded more walks, allowed quite a few homers, and didn't rack up strikeouts at the truly bonkers rate he was previously known for. But even still, he authored a 3.69 FIP in 2021 - the same number posted by AL Cy Young winner Robbie Ray, just across 150 fewer innings. Sale might not be an innings eater anymore, but he'll be back leading Boston's rotation in no time.
Chicago White Sox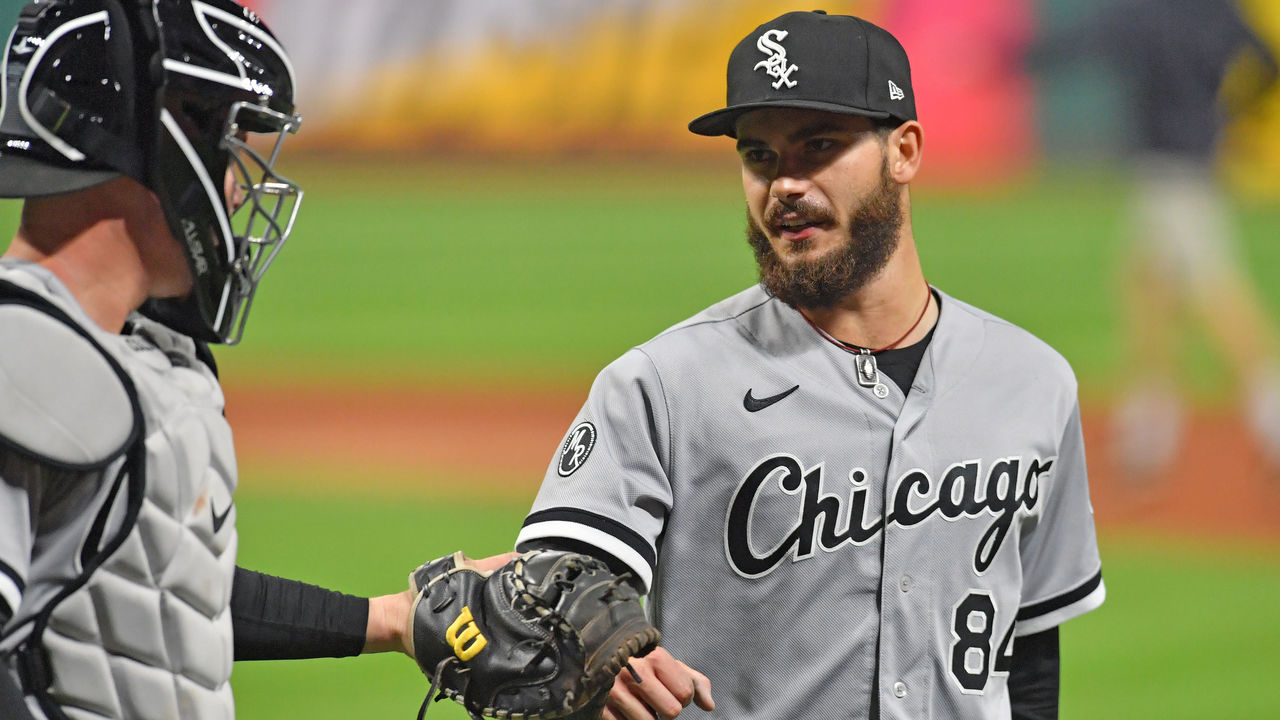 Cease wins Cy Young: Dylan Cease was gaining a reputation as being a frustrating prospect who struggled with walking batters, but he finally seemed to turn a corner last year. If Cease can carry the success into next season, then he'll carve through a weak AL Central and could easily become a favorite to win the Cy Young. Ray and Gerrit Cole are likely considered his stiffest competition. Here's how the trio fared in the second half of 2021:
| Pitcher | K% | BB% | HR/9 | ERA | FIP | WAR |
| --- | --- | --- | --- | --- | --- | --- |
| Cease | 35% | 9.3% | 1.10 | 3.67 | 3.06 | 2.2 |
| Ray | 32.2% | 7.6% | 1.26 | 2.53 | 3.42 | 2.2 |
| Cole | 33.4% | 6.6% | 1.20 | 4.14 | 2.95 | 1.9 |
Cease posted more strikeouts and gave up fewer homers than both aces. Sure, he allows more free passes, but those hurt less than the long balls both Cole and Ray tend to surrender.
Cleveland Guardians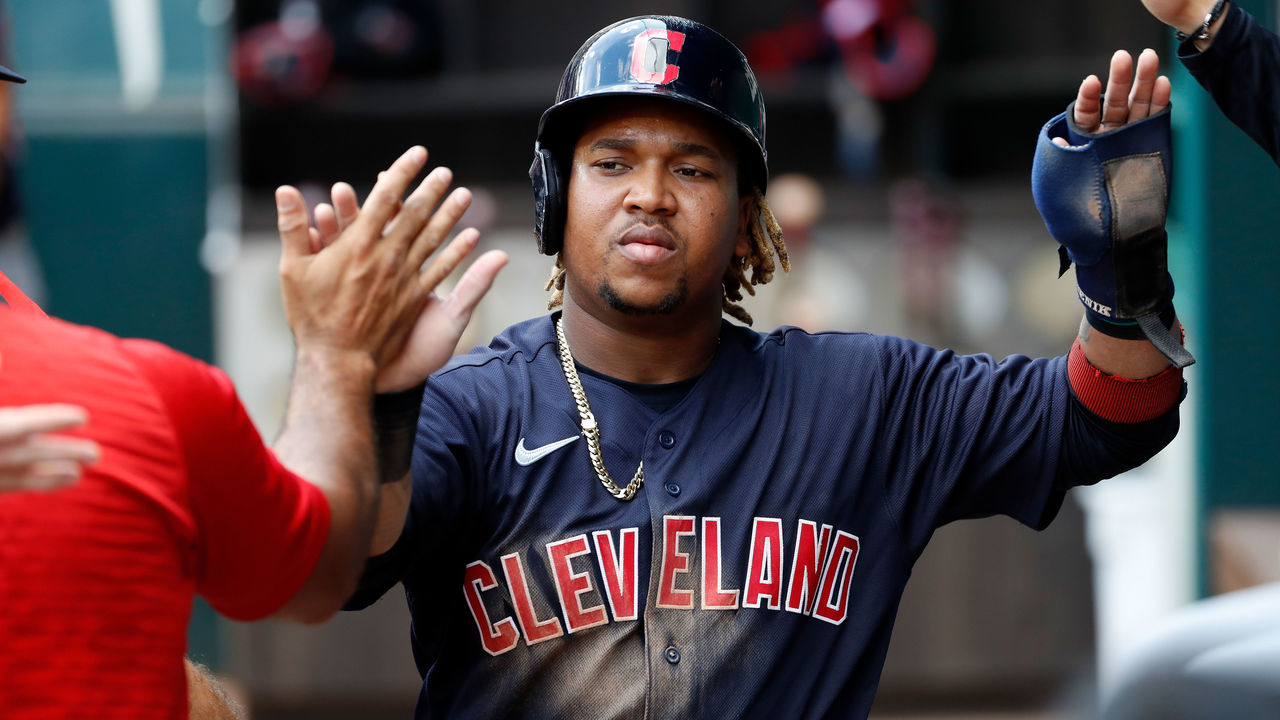 Jose Ramirez stays: In the coming months, the Guardians may find themselves under new management, or at least on the path to getting a new ownership group. In that case, perhaps the team's ethos of selling off franchise stars finally ends, and maybe Ramirez, who is owed $26 million over the next two seasons on a pair of team options, isn't traded away. Some damage might already be done. They're not the juggernaut they were a few years ago without Francisco Lindor and Mike Clevinger and the elite bullpen, but Ramirez and Shane Bieber are a great starting point in a weak division. Some investment could easily get them back in the wild-card hunt.
Detroit Tigers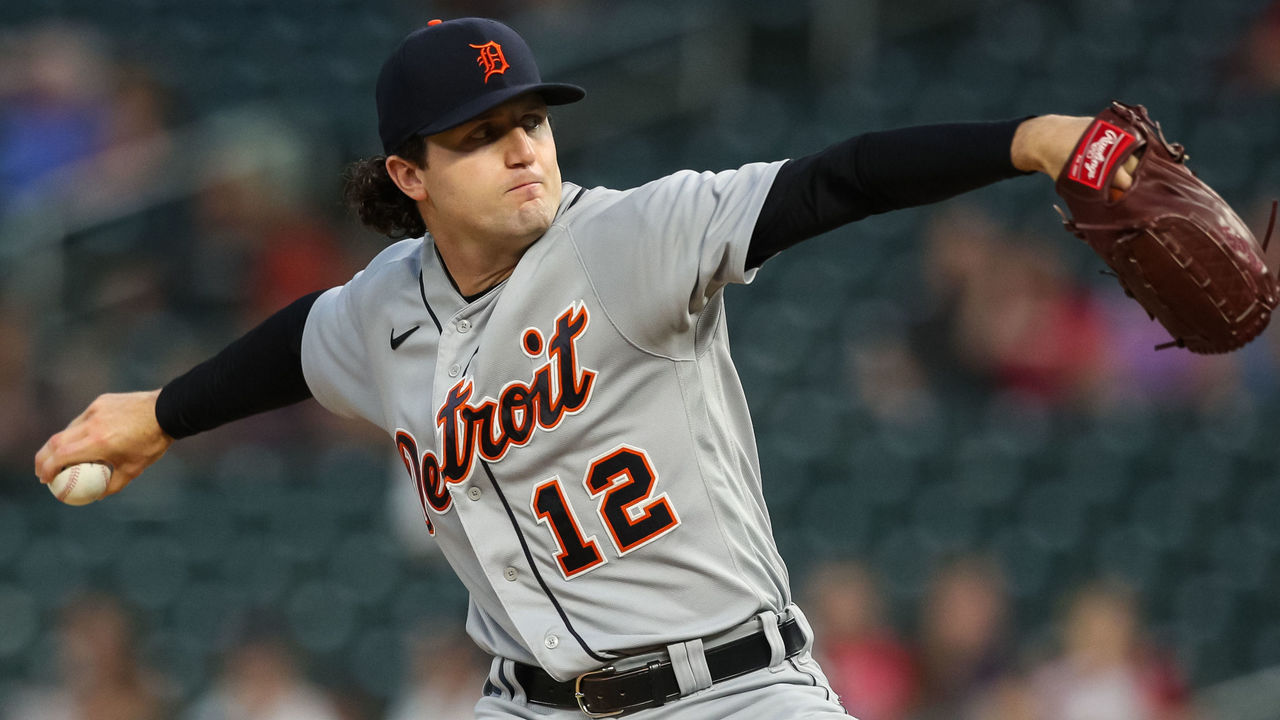 Rotation finishes with three 10-game winners: The Tigers haven't produced a single 10-game winner for four straight years, but next season's team features a well-rounded staff. The club isn't capable of contending just yet, but Eduardo Rodriguez, Casey Mize, Tarik Skubal, and Matt Manning will give them a shot at winning every time out. Alex Faedo, who underwent Tommy John surgery last January, could also find his way into the rotation at some point.
Houston Astros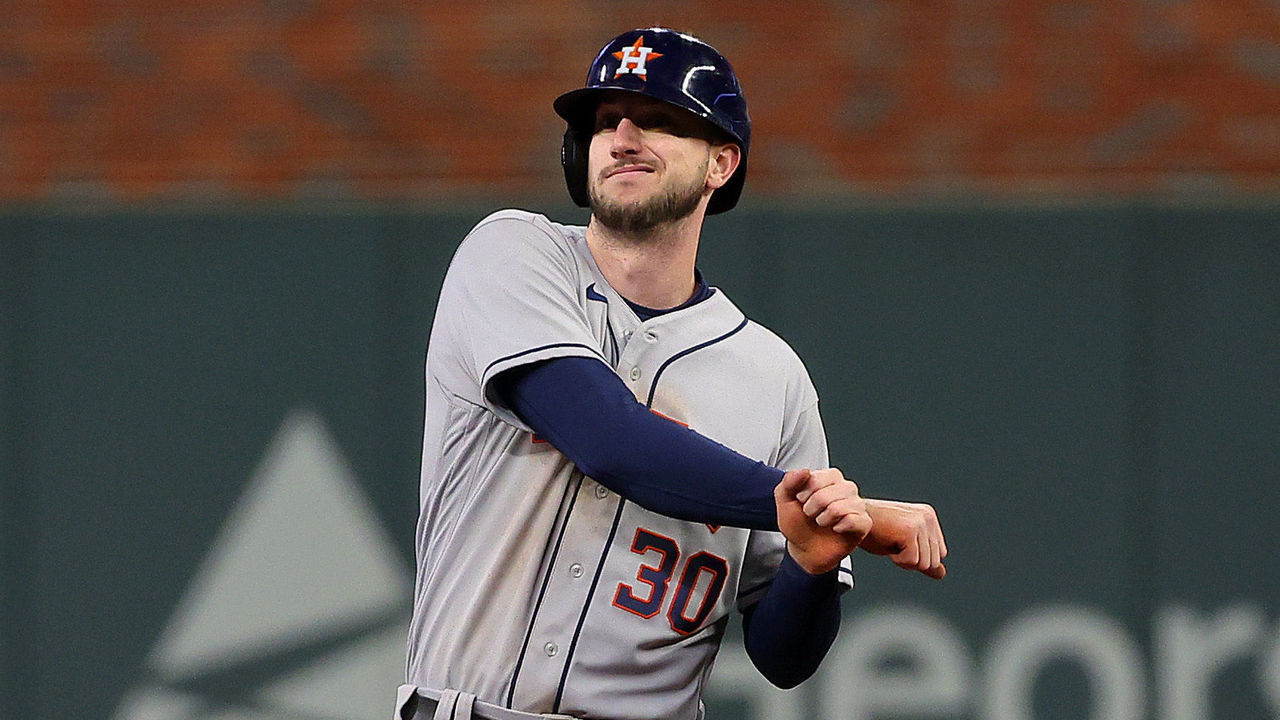 Tucker wins MVP: Kyle Tucker broke out in a huge way last year and still largely went unnoticed by the league as the Astros' unsung hero en route to winning a fourth division title in five years. The 24-year-old outfielder hit 30 homers, stole 14 bases, and posted a 147 wRC+ over 140 games. Fernando Tatis Jr. and Shohei Ohtani were the only qualified players with better numbers in all three of those categories. He's unbelievable, and 2022 will be the year everyone takes notice.
Kansas City Royals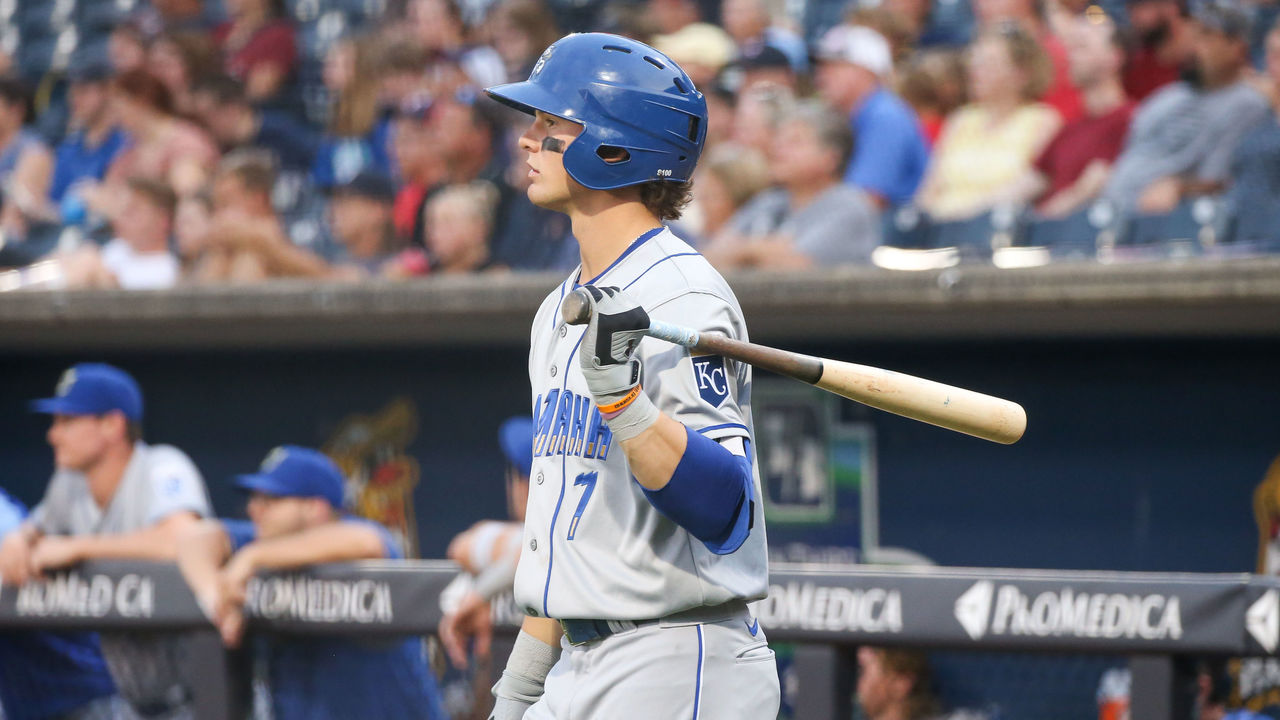 Bobby Witt Jr. makes Opening Day roster: It's unclear whether the new CBA will still incentivize keeping star prospects in the minors for the first few weeks of a season. Either way, Witt will force the issue too much to ignore in spring, and the Royals will have to bring the phenom to the majors for Opening Day. The 21-year-old shortstop hit .290/.361/.575 with 33 homers and 29 steals in 123 games over two minor-league levels, making it to Triple-A en route to winning Baseball America's illustrious Minor Leaguer of the Year award. Whether they play him at short or third base, or if he displaces Adalberto Mondesi or Nicky Lopez, it's clear he belongs with the big club.
Los Angeles Angels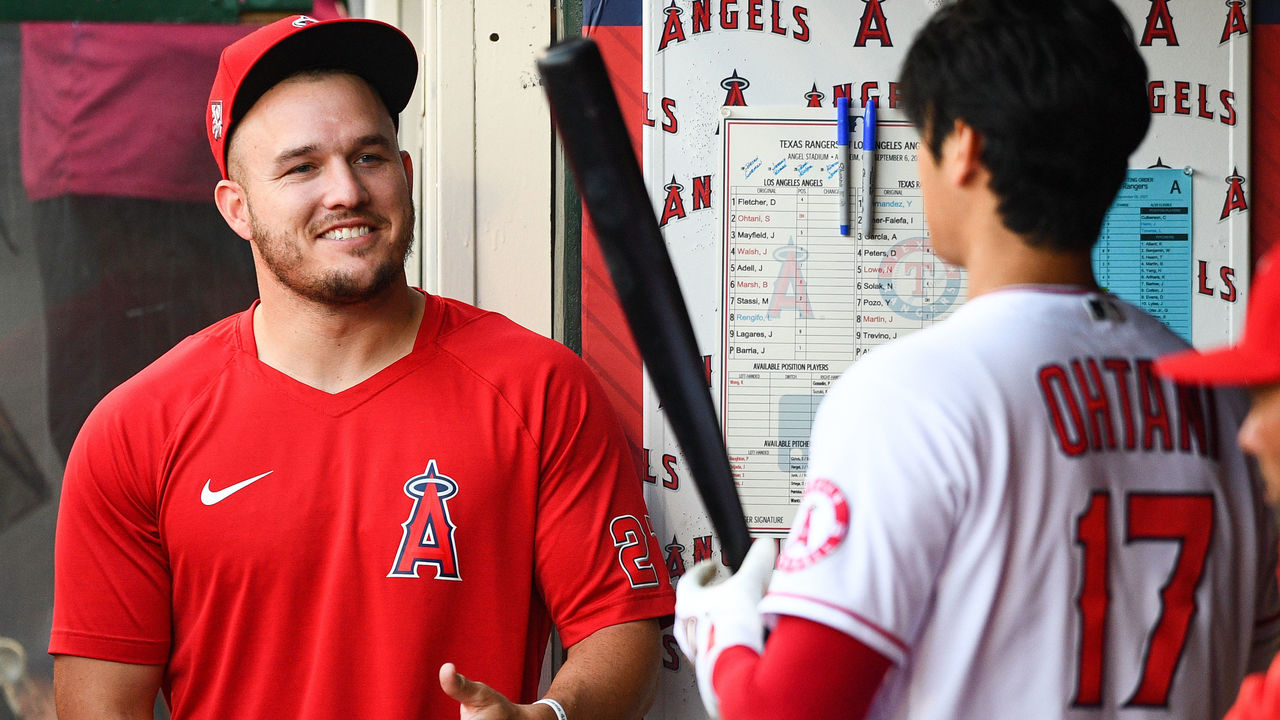 Playoff drought ends: Mike Trout's long-awaited return to the postseason finally happens. Currently, the AL West is ripe for the picking. Sure, the Rangers added Corey Seager, Marcus Semien, and Jon Gray, but they were more than two stars and a starter away from fielding a legitimate contender. Plus, they'll need at least a year to mesh. That leaves the Astros (who will likely be without Correa), Mariners (who might be ascending but are also the Mariners), and Athletics (who seem to be headed toward a rebuild) as the Angels' competition. L.A. retained Raisel Iglesias, added Noah Syndergaard, and will have a healthy and rested Trout next season. Hopefully, Shohei Ohtani reprises his role as a two-way phenom, and Anthony Rendon bounces back. The Angels are a decent team in a transforming division. Hey, it could happen.
Minnesota Twins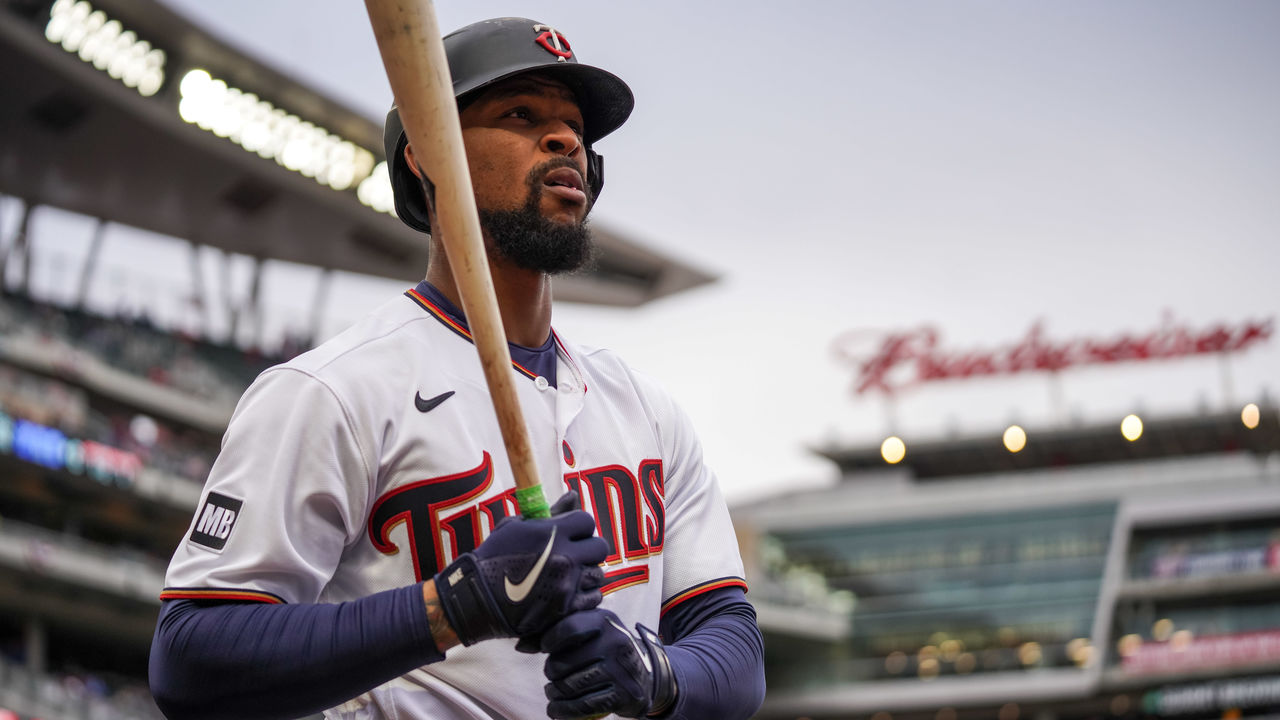 Buxton goes 30-30: Byron Buxton has recorded 70 homers and 71 stolen bases over 493 career games, which averages out almost perfectly to 23 of each over a 162-game season. However, the game-changing outfielder has never hit 20 dingers in a single campaign, and he's only eclipsed the 20-steals plateau once because he simply can't stay on the field. Eventually, though, he's going to play more than 140 contests, and his electric ability to wreak havoc on the basepath and crush the ball - posting an eye-popping .647 SLG last year in 61 games - will be put on full display. Why not do it in the first season of a brand new $100-million extension?
New York Yankees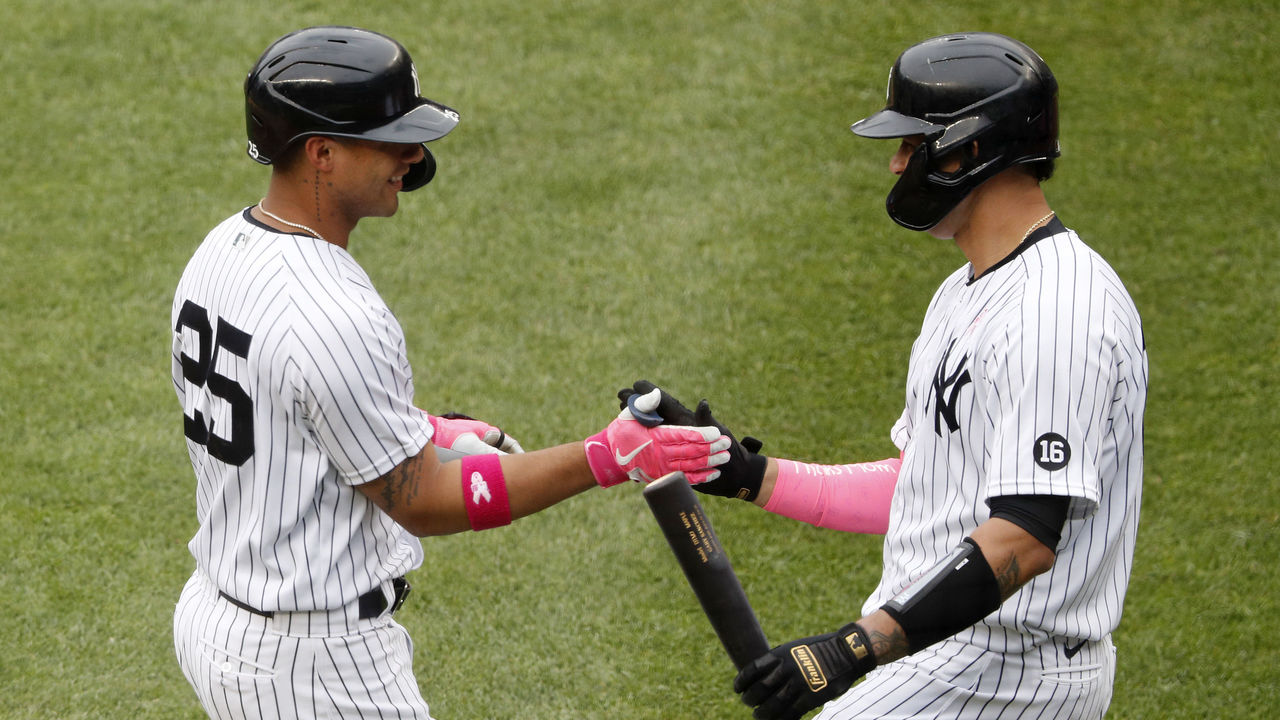 Neither Gleyber nor El Gary plays for them next year: The Yankees arguably have the most work to do of any MLB team once the lockout ends. The priority is, of course, fielding a better roster than last year, which failed to win a pennant for a 12th straight season. The second task is making sure there's money to extend Aaron Judge, who will be eligible for free agency next winter. Shipping both Gleyber Torres and Gary Sanchez will partially solve those problems. Perhaps Torres could be a key piece in a trade that nets them Athletics slugger Matt Olson or third baseman Matt Chapman? Brian Cashman has his work cut out for him.
Oakland Athletics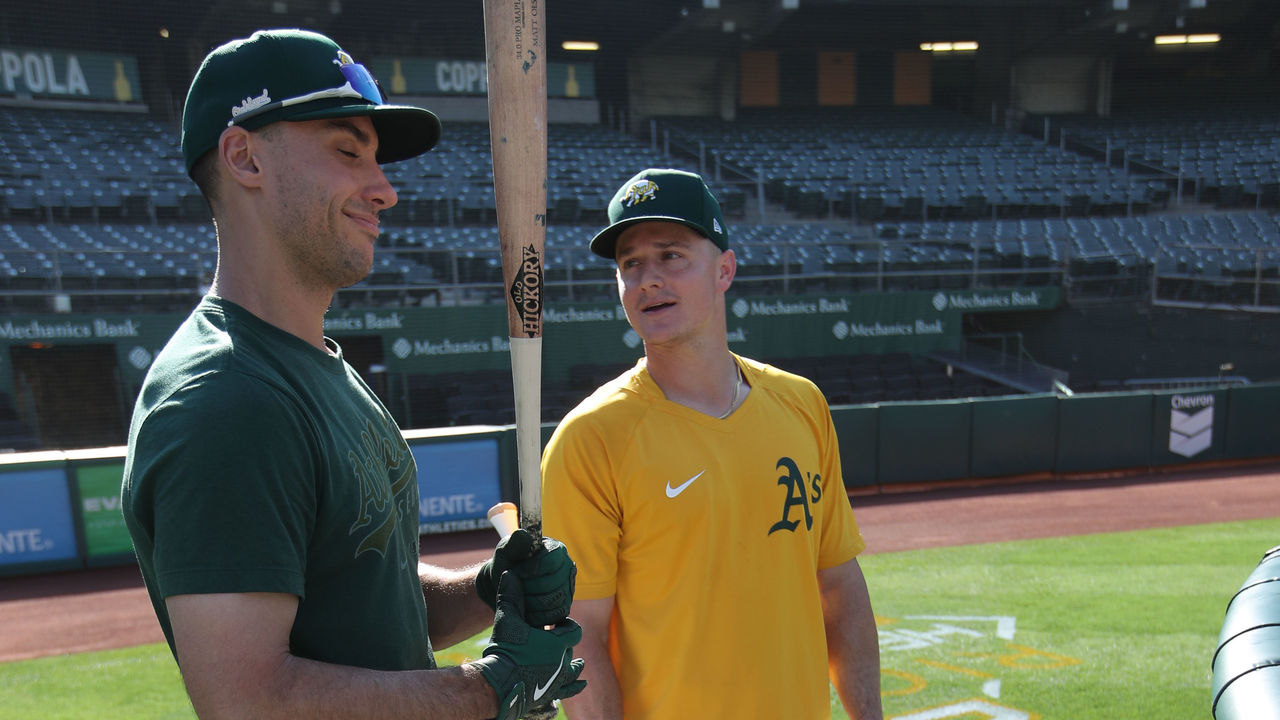 Finish last in AL West: The A's are in flux, there's no doubt. And while they routinely seem to find unconventional ways to win, it seems the front office wants to make some changes that'll inevitably make the team worse, like trading away Olson and/or Chapman. Oakland isn't destitute without those two and could retain Sean Manaea, Chris Bassitt, and Frankie Montas while also having Sean Murphy behind the dish. But the Mariners, Rangers, and Angels all look like they're getting better while the Astros still look great, even without Correa.
Seattle Mariners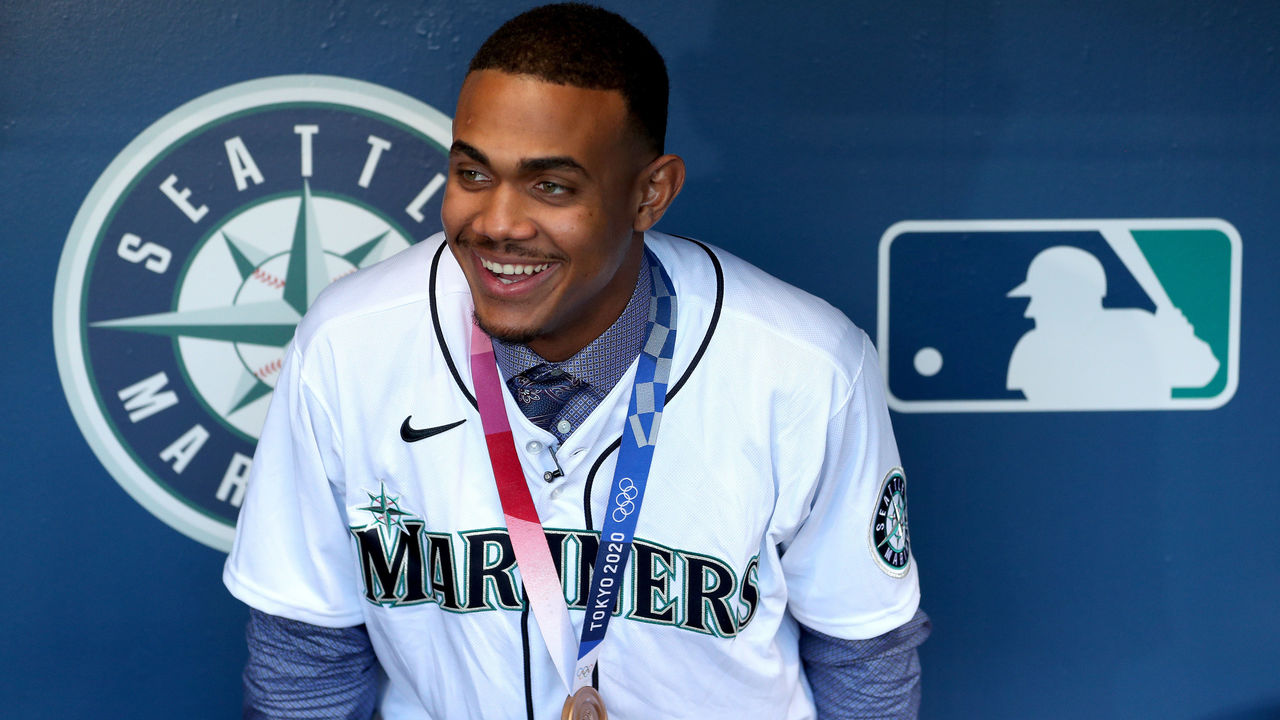 Julio Rodriguez wins Rookie of the Year: The headlines will likely be more about Jarred Kelenic, who broke into the majors last year to immense fanfare. However, Kelenic experienced some growing pains over his first 93 games, hitting .181/.265/.350. It's not a guarantee the 21-year-old Rodriguez will hit the ground running or if he'll even get the call to the majors. But, the front office did invest by landing Ray and may want to win. In that case, it certainly would help the cause to have a guy who posted a 1.001 OPS with 34 extra-base hits and 21 steals over 74 games across two minor-league levels last year.
Tampa Bay Rays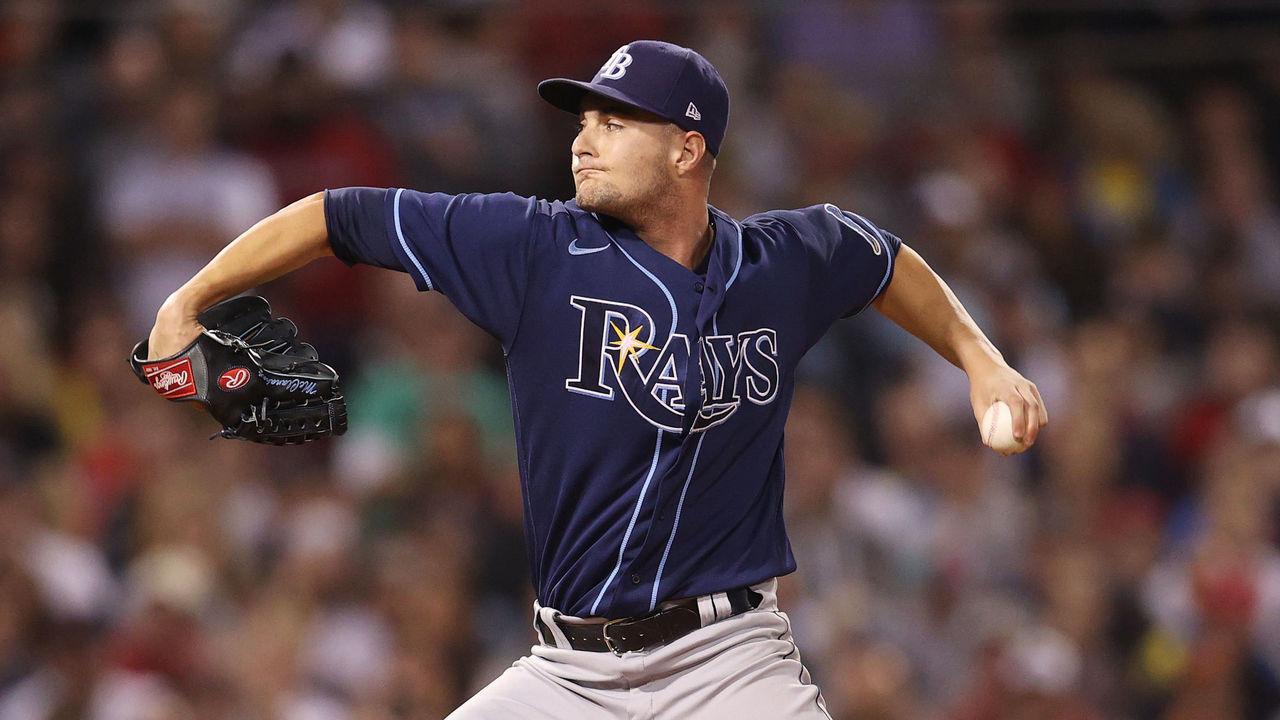 Franco finishes top 3 in MVP, and McClanahan finishes top 3 in Cy Young: It's crazy to think, but the Rays might field their best team yet next year, and both Wander Franco and Shane McClanahan could find themselves in the conversation for serious hardware. Not to mention, Brandon Lowe and Randy Arozarena could also garner MVP consideration, and former Cy Young winner Corey Kluber leads a staff of young aces that includes McClanahan, Luis Patino, and Drew Rasmussen. McClanahan was lights out in his first season with the club and likely would've earned some extra Rookie of the Year votes if he pitched more. Expect the 24-year-old lefty's workload to be the only thing holding him back while Franco continues to develop into a future superstar.
Texas Rangers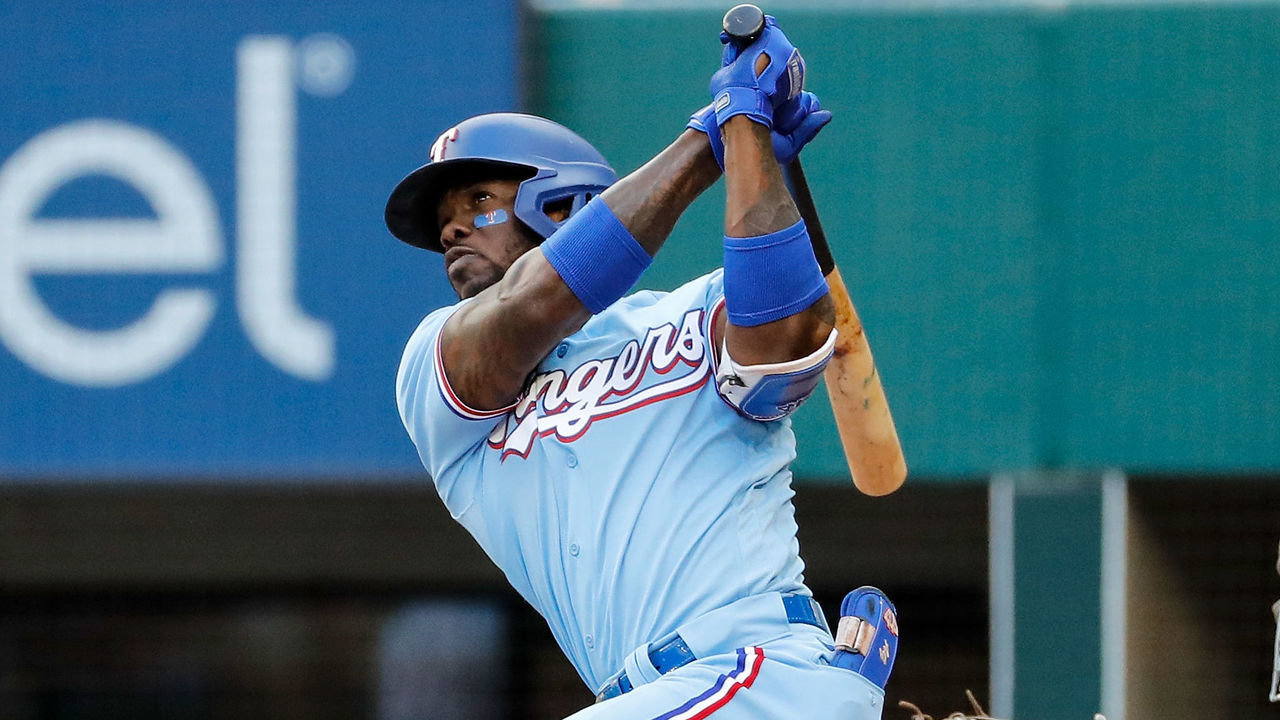 Neither Seager nor Semien leads team in homers: At first look, this may seem like a bold prediction, but it really isn't. Marcus Semien was a prolific slugger last year by crushing 45 homers, but his previous career high was 33. Corey Seager has never hit more than 26 dingers in a season. Meanwhile, Adolis Garcia is coming off a rookie campaign that saw him crush 31 homers. Sure, he struggled down the stretch as pitchers learned how to attack his weaknesses, but he'll likely see more strikes with Seager and Semien in the lineup acting as protection. Also, Nate Lowe is no slouch and could take an additional step forward from his 18-homer breakout season. The Rangers have plenty of pop.
Toronto Blue Jays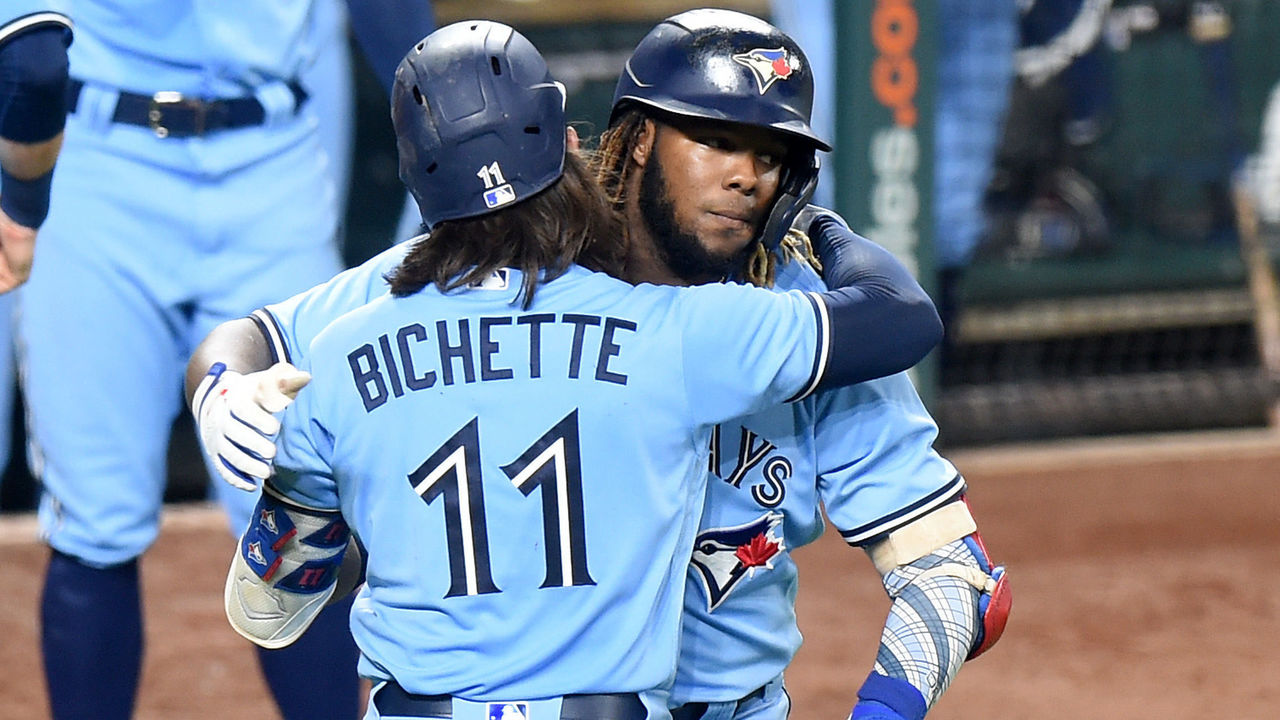 Finish with AL's best record: The Jays were by far the best team to miss the playoffs last year, posting a plus-183 run differential that was bested by only the Rays, Astros, Dodgers, and Giants. Whether it was early-season bullpen troubles or calling three different stadiums home throughout the year, they underperformed. Now, the Rays certainly aren't going away. In fact, as discussed in Tampa Bay's prediction, this might be their best roster yet. The thing is, you might be able to say the same about Toronto. The Jays still need to address losing Semien and likely will before Opening Day. But the rotation of Kevin Gausman, Jose Berrios, Hyun Jin Ryu, and Alek Manoah might be the deepest and most well-rounded in the division. Envisioning 100 or more wins for this team isn't especially difficult.
Comments
✕
1 prediction for each AL team in 2022
  Got something to say? Leave a comment below!