Manfred's letter should be call for players to dig in
Mark Goldman / Icon Sportswire / Getty Images
Major League Baseball commissioner Rob Manfred wasted no time painting the players' association as the greedier side in collective bargaining negotiations - and the one responsible for the lockout that MLB owners implemented early Thursday.
At 12:03 a.m. on Dec. 2, minutes after the collective bargaining agreement expired, MLB.com published a letter from the commissioner to the league's fans. It was an effort to shape public opinion ahead of what could be a lengthy work stoppage. Owners didn't have to lock out players, but Manfred said it's a defensive measure to prevent a strike like the one that ripped apart the 1994 season.
Much of the letter outlined a financial playing field that is far from reality for most players - and far from the players' vision for the next CBA. The letter was also something of an indirect message: If players want major changes, it's going to be difficult. The owners will test their solidarity. The fans? They'll have to wait.
Let's examine some of Manfred's, and by extension, the owners' assertions.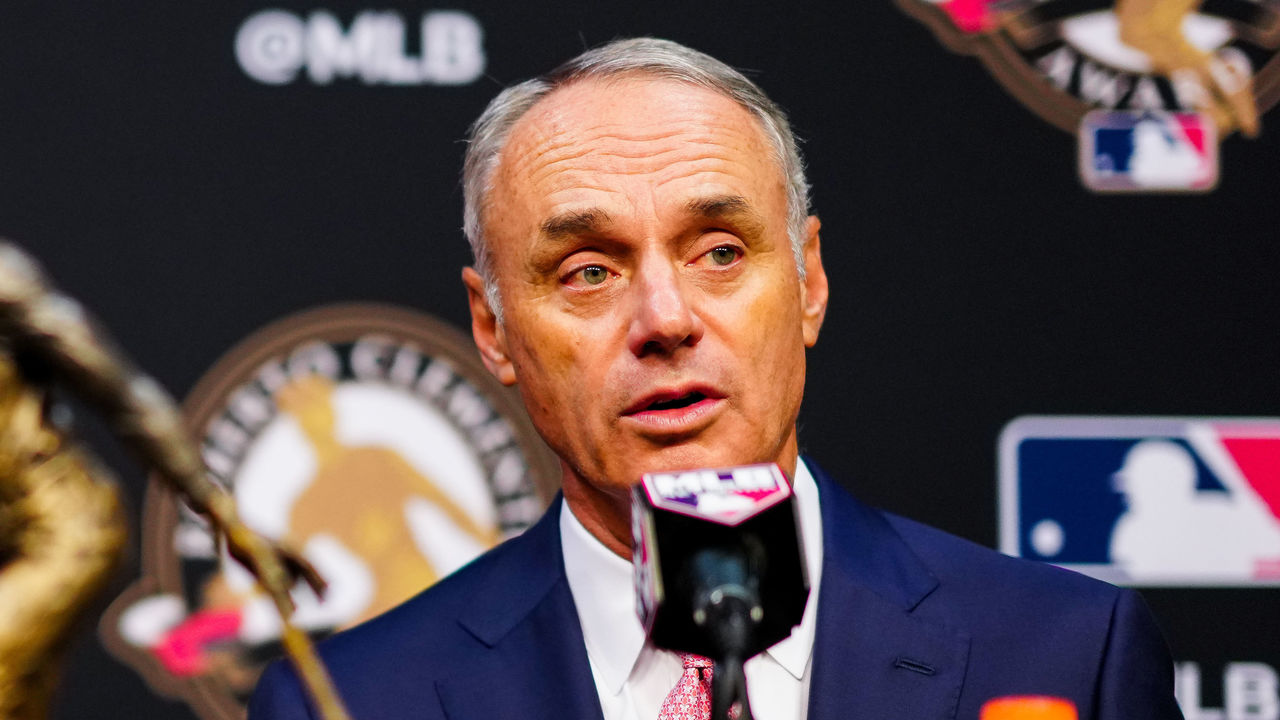 Manfred wrote that the stoppage occurred despite the "league's best efforts." Those efforts included a proposal delivered Wednesday at a seven-minute meeting to reduce players' pension funding, sources told theScore. Pensions weren't previously up for discussion, and players consider the topic a non-starter.
One player agent told theScore he felt owners used the issue of pensions to stall negotiations, the beginning of an effort to wait out and squeeze players. There's no date for talks to resume.
"Things are worse than I thought," the agent said.
Another agent said earlier this offseason that owners believe they have the advantage in negotiations because they are more united; there are fewer of them, and there is less disparity in their economic situations.
Manfred suggested in his letter that players entered talks in something of an enviable position compared to their pro sports peers.
"When we began negotiations over a new agreement, the Players Association already had a contract that they wouldn't trade for any other in sports," Manfred wrote. "Baseball's players have no salary cap and are not subject to a maximum length or dollar amount on contracts. In fact, only MLB has guaranteed contracts that run 10 or more years and in excess of $300 million. We have not proposed anything that would change these fundamentals. While we have heard repeatedly that free agency is 'broken,' in the month of November, $1.7 billion was committed to free agents - smashing the prior record by nearly (four times)."
Of course, many teams - even the New York Yankees recently - have treated the luxury-tax threshold like a salary cap, curbing spending to avoid the economic penalty for surpassing the line. And while it's true that teams spent a record amount in November, free agency is still broken for most players. It's just not broken for the elite players, like those represented by agent Scott Boras. Of the $1.9 billion committed to free agents to date, the top 10 players account for $1.28 billion. Three of the top four are Boras clients.
If Manfred wants to compare baseball's CBA to those of other sports, most players should invite the comparison to show how wanting MLB's deal is.
This fight really shouldn't be the owners versus Boras clients - stars will always be rewarded. The issues are between the owners and the other 99% of players.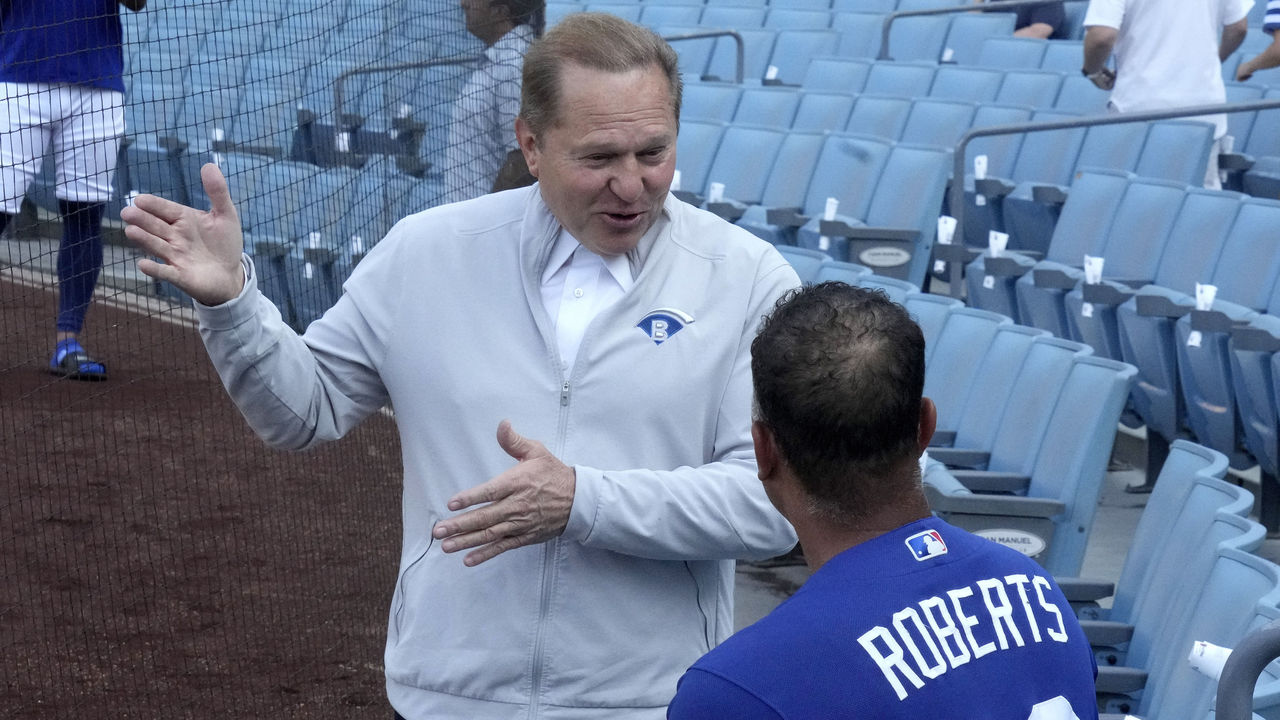 As we reported in November, the length of the average big-league career is declining. It was 4.79 years in 2003 but fell to 3.71 years in 2019, the last full season for which there is MLBPA data.
The average debut age of 25.6 years in 2021 marked an increase from 2011 (24.6 years) and 2001 (24.5), according to data from Baseball Reference.
There are far fewer players in their 30s. The share of position players 30 or older declined from 40.4% in 2004 to 29.9% this past season.
That all means fewer players are reaching arbitration and free agency, and when they do, they're more likely to be in the decline phase of their careers - something teams have grown more aware of in the analytics age. Clubs like the Tampa Bay Rays have learned to win largely without dipping into free agency.
Changing this calculus is one of the union's bargaining points. It's seeking lower barriers for arbitration and free agency, which currently sit at three years and six years of service time, respectively.
There have been no changes to free-agency eligibility since 1976 and no major changes to arbitration eligibility since 1991.
In the players' most recent proposal - one the owners dismissed in a matter of minutes Wednesday - they proposed gradually reducing free-agency eligibility to five years of service time and arbitration eligibility to two.
At his Thursday press conference, Manfred said: "The most negative reaction we have (from fans) is when a player leaves in free agency. Making that available earlier, we don't see that as a positive."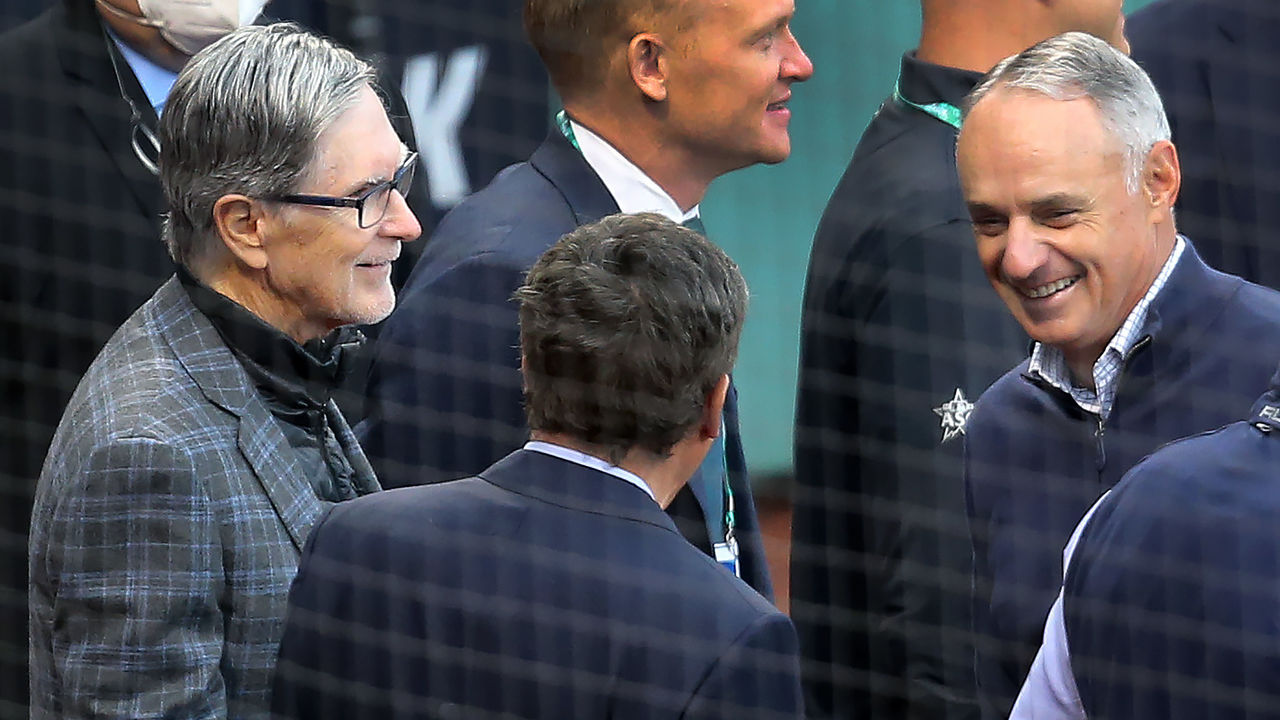 It was an odd statement on several levels. There's always one team welcoming the new addition - and the league showers its media portals with coverage of the transaction. The player's former team always had recourse to make a better offer to appease its fans.
As it is, most players never became free agents. Either their careers don't last long enough, or their teams keep them in the fold before they hit free agency.
And free agency isn't the only issue on which owners seem entrenched.
The spread between the league's minimum pay and arbitration pay has grown too wide, and MLB's entry-level wages lag behind other major sports.
Among all players to step on the field in 2019, 63.2% had less than three years of service time. They accounted for 53.6% of days of service time accumulated, but they combined for only 9.8% of player pay.
At the opening of the 2021-22 NHL season, 23% of players were paid within 10% of the league's lowest wage. In the NBA, it was just 3%.
The average MLB salary climbed to over $4 million in 2016, but it's declined slightly since. And the average is warped by the 11 players who earned more than $30 million last season. The median salary - the mark that half the players make more than and half make less than - was just $558,400 in 2019.
So the argument that MLB's 2017-21 CBA was the most enviable in sports - at least for most players - is simply not realistic.
But owners did offer a compelling idea this summer, one for which I have previously advocated: a salary floor. It would force teams to meet a certain spending level and perhaps avoid the kind of tanking that's happening in places like Baltimore, Pittsburgh, and Oakland. Manfred mentioned it in his letter.
"We offered to establish a minimum payroll for all clubs to meet for the first time in baseball history," Manfred said.
The owners wanted a reduced luxury-tax level along with the floor, something players oppose. But given the lack of spending by several teams, it's a model I believe players ought to embrace if they can't win on minimum wage, free agency, or arbitration - areas where owners claim they will not budge.
Another point of contention is the revenue-sharing model.
"The Players Association's vision for Major League Baseball would threaten the ability of most teams to be competitive. It's simply not a viable option," Manfred wrote.
"They never wavered from, collectively, the most extreme set of proposals in their history, including significant cuts to the revenue-sharing system, a weakening of the competitive-balance tax, and shortening the period of time that players play for their teams. All of these changes would make our game less competitive, not more."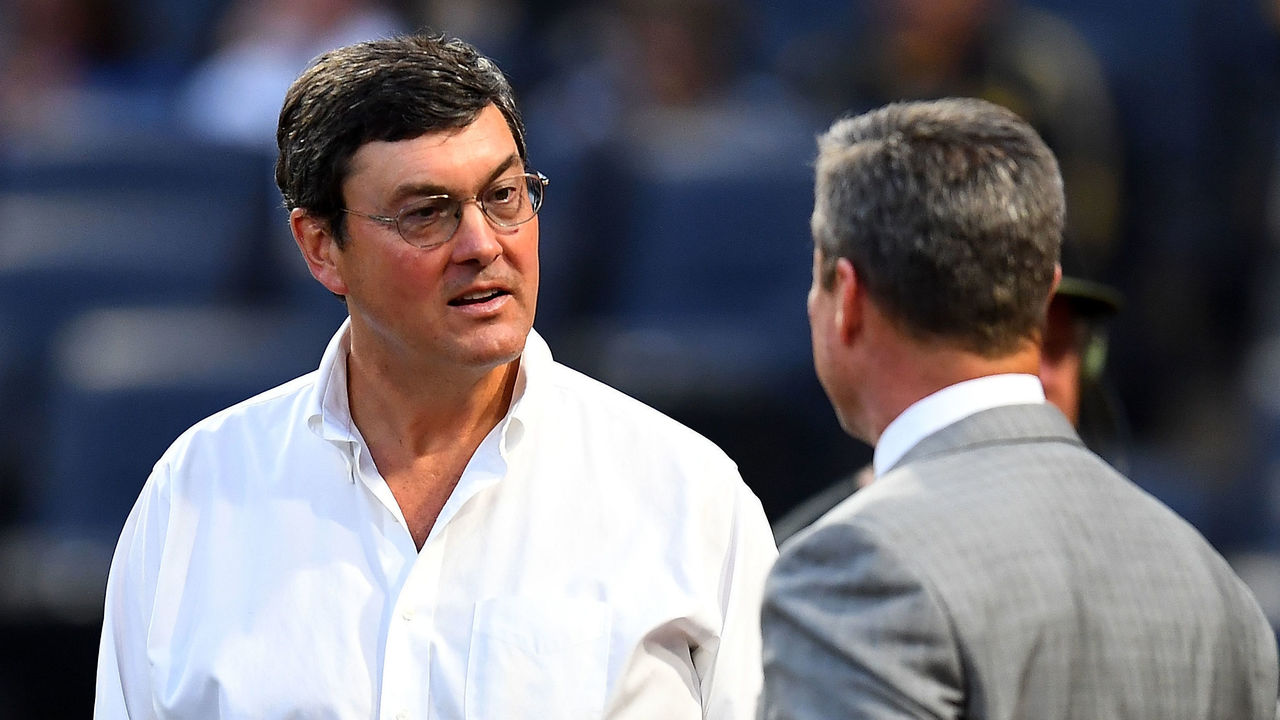 There's no evidence that revenue sharing is prompting bottom-tier clubs to spend the money they receive; those teams are largely not participating in free agency or later-stage arbitration.
For instance, the largest free-agent contract in Pittsburgh Pirates history is the three-year, $39-million deal the team gave Francisco Liriano in 2014. The Cleveland Guardians, meanwhile, are among a handful of teams that didn't spend a single dollar on major-league free agents in November. The Guardians recently agreed to a new lease to remain in Cleveland, but it came with millions of public dollars earmarked for stadium improvements.
At the core of this fight is this: The CBAs signed thus far in the 21st century have been increasingly in the owners' favor. Players' careers, meanwhile, have grown shorter. Teams have figured out how to win more cheaply. Players are realizing this, though some of their priorities remain too closely aligned with the top 1%.
Manfred did note MLB is willing to drop all draft-pick compensation tied to free agents, which has shown to be a drag on some negotiations but represents a relatively minor matter. That is something both sides can agree on. MLB also proposed a lottery system for draft picks to reduce tanking for top slots.
But on the biggest issues, owners and players remain far apart.
"We're here, and they're there," Manfred said Thursday. "We need to find a way to bridge the gap."
It's a wide gap. If Manfred's letter told anyone anything, it's that players need to dig in if they truly want change.
Travis Sawchik is theScore's senior baseball writer.