MLB's minimum wage has fallen behind. Players ought to fight to lift it up
With the Dec. 1 expiration date on Major League Baseball's collective bargaining agreement approaching, a number of ideas on how to balance the financial playing field and get the players a better deal have been shared.
They include reducing the service time required to reach free agency and arbitration, incentivizing teams to win more (and thereby spend more), and a salary floor to match the soft salary cap created by the luxury-tax threshold.
But one issue not generating as much attention - which would help the majority of players - is overhauling the game's minimum salary structure.
"If you raise the minimum salary, it solves a lot of problems," one agent told theScore. "You take better care of your younger players. You make the choice to go with a younger guy over a player in arbitration less of a no-brainer."
Modest minimum salary increases have always been a part of CBA deals, and players and owners have exchanged proposals that include minimum wage increases in their current negotiations, but the issue is lower on the priority list. The MLBPA recently proposed a bonus pool for pre-arbitration players; owners made a counter-proposal of WAR-based arbitration and a fixed age for free agency - policies the players have little interest in entertaining.
Though a bonus pool is an interesting concept (it would more fairly distribute dollars to younger players who produce on the field), basic changes to the minimum pay structure could have the widest-reaching effect of any possible policy change on the table.
The MLBPA is wary of tying players to fixed salary scales, but the one area in which a rigid salary structure is already in existence is baseball's pre-arbitration pay. MLB teams can pay players the minimum - and often do or near it - until they reach salary arbitration, which requires three years of service time in most cases. Not even stars are immune.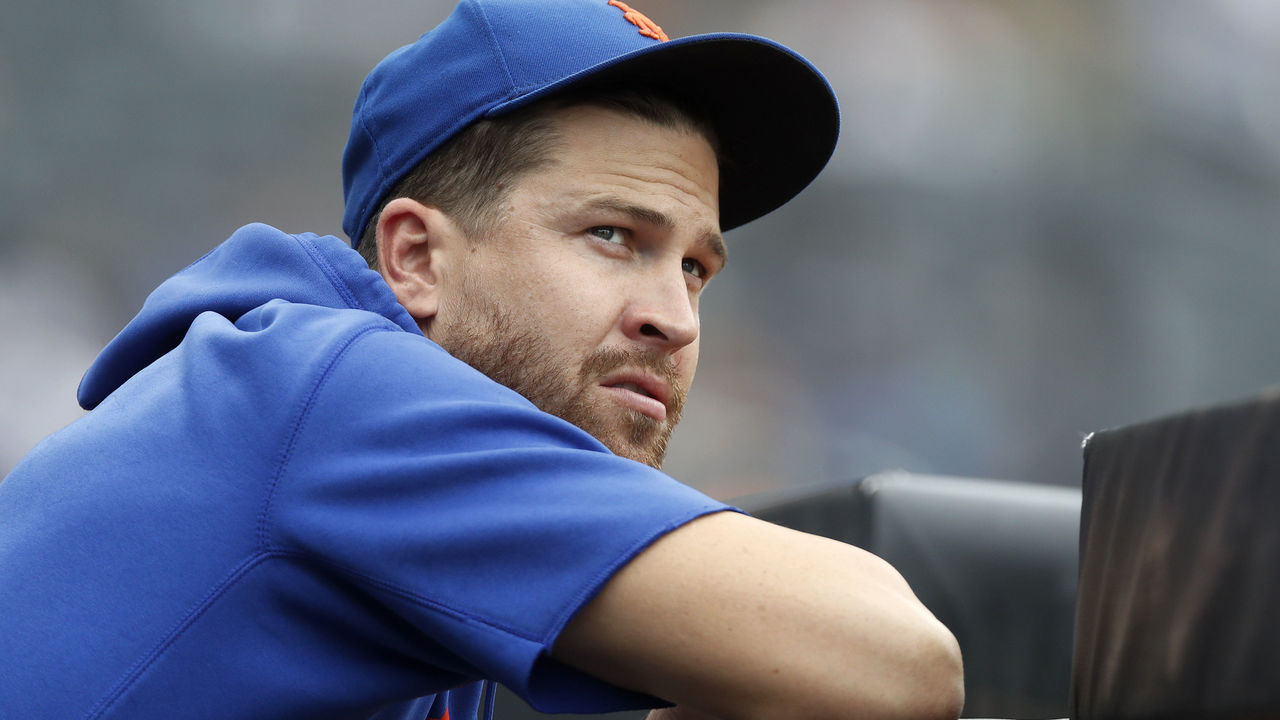 For instance, Jacob deGrom reluctantly agreed to a $607,000 salary in his final pre-arbitration year in 2016 despite being one of the best pitchers in the game. That same spring, Gerrit Cole said the Pittsburgh Pirates threatened him with a minimum salary if he didn't accept a $7,000 raise above the league's $507,500 minimum. Only a handful of young superstars have neared or reached $1 million in pre-arbitration salary for a season, including Mike Trout, Kris Bryant, and Mookie Betts.
Sure, free agency and arbitration have been hampered by baseball's analytical age, but the minimum wage is falling behind, too.
The MLB minimum salary of $570,500 in 2021 was behind those of the other major North American sports, which have cap-and-floor systems.
Baseball is the only sport that hews so close to the minimums no matter the player's value on the field. Drafted rookies in the three other sports are eligible to sign multi-year rookie contracts with the compensation tied to the salary cap or a formula. Drafted baseball players can earn signing bonuses based on a formula, but it's weighted heavily toward the first round, and many baseball players spend multiple years in the minors making below minimum wage.
Additionally, MLB's minimum is the lowest amongst major sports, and no other sport leans on its minimum-salaried players like baseball does. Consider that 63.2% of all players to step on the field in 2019 (the most recent year we have complete, full-season data from the MLBPA) had less than three years of service time. They accounted for 53.6% of days of service time accumulated, but they combined for only 9.8% of player pay.
At the opening of the NHL season this year, 23% of players were paid within 10% of the league's lowest wage. In the NBA, it was just 3%.
The average MLB salary climbed to more than $4 million in 2016, but it's plateaued there. That's the average, though, which is dragged upward by 11 players who earned more than $30 million last season. The median salary in 2019 was $558,400; a new minimum salary and a scaled system would help that number.
Moreover, since 2012, the minimum salary is up only 19%, not even keeping pace with United States inflation (20.5%). The average MLB salary climbed 30%, however.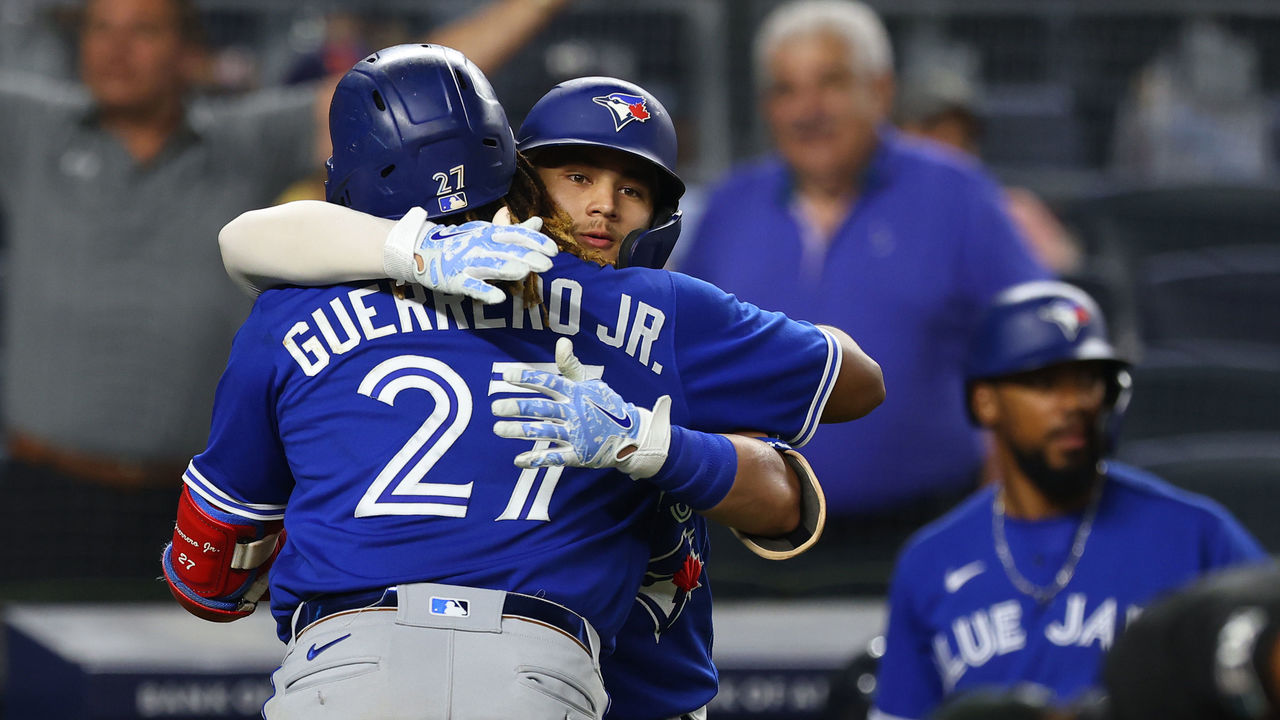 Raising the minimum could have a positive impact on players as they move up the salary food chain, too.
"If you raise the minimum, if you have some sort of graduated scale, across-the-board standard for players to make a certain amount of money within the zero-to-three (years of service time) range, maybe by the time you get to arbitration-eligible, you are making ($2 million to $2.5 million)," one agent said. "The spread (between early arb and minimum) would be much smaller."
While owners can avoid participating in free agency and arbitration, they can't avoid paying minimum wages.
If MLB applied the NBA rookie minimum, it would have placed $261.8 million into the hands of players with less than a year of service time in 2019, versus the $174.6 million they made as a group.
The NBA model would have given MLB players with one year of service time $223.3 million versus the $96.3 million they earned. Players with two years of service would have earned $188.6 million instead of $131.1 million.
All in all, if MLB applied the NBA minimum scale, it would have put an additional $272 million in the pockets of pre-arb players with two or fewer years of service; those who are most underpaid, who are the most common player type - the Toronto Blue Jays got major production from Vladimir Guerrero Jr. and Bo Bichette for a shade under $1.2 million combined.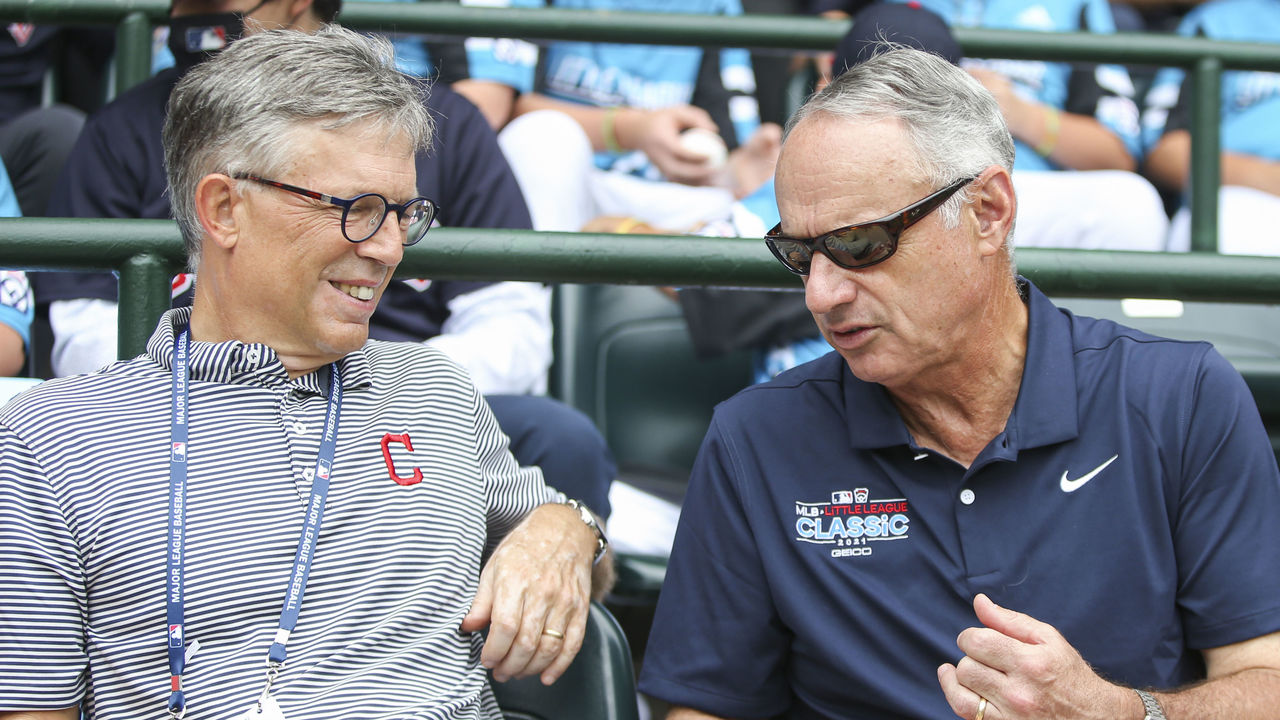 Yes, many fans perhaps don't care much for a quarrel between billionaires and millionaires, but that characterization is something of a misnomer. The majority of players who step on the field aren't millionaires and don't retire wealthy. Careers are shortening, too, as MLB teams often both delay the start of them through service time manipulation and then reduce the length of them on the back end by being less willing to pay for free agents.
In 2003, the average player had 4.8 years of service time, but that number was 3.7 in 2019. The average player has a shorter window to earn MLB income after reaching the pinnacle of the sport, following years of toiling in the minor leagues. More and more, pre-arb players are being treated as fungible roster pieces.
What fans do care about is games being played, and perhaps leveling the financial playing field with a lower minimum wage could help maintain that.
While adopting the NBA minimum scale wouldn't pay many pre-arb players their true performance value, it would better balance the field. (So would the MLBPA's bonus pool plan). It would raise the floor of earnings for most players, and the stars are still free to be handsomely rewarded on the open market regardless of the system.
Maybe the owners would never agree to such a scale like the NBA's, and maybe the players' priorities remain elsewhere. It's worth noting that five of the eight players on the MLBPA executive board are Scott Boras clients, and he often represents elite-level players who may not be as concerned about the minimum salary levels as other matters. It's the player reps and board who ultimately vote and agree to policies in the CBA that's presented to the full membership for a final vote.
The players have a long list of issues they want to be addressed and improved. But as the analytics age squeezes the trickle-down economics model that served players so well for so long, perhaps a focus on the minimum could help players by having dollars trickle up.
Travis Sawchik is theScore's senior baseball writer.
Comments
✕
MLB's minimum wage has fallen behind. Players ought to fight to lift it up
  Got something to say? Leave a comment below!