Hey baseball, we need some rule changes
Boston Globe / Getty Images
Major League Baseball's rulebook could use an injection of common sense.
Rules and rulings overshadowed on-field performance in a pair of postseason games Sunday, and that's less than ideal - especially for the Tampa Bay Rays and Houston Astros.
While the umpires on the field and replay officials in the New York command center may have very well made each call correctly by the book, that doesn't mean MLB's rules couldn't benefit from some rethinking about the spirit of what they're trying to accomplish.
For starters, the league's ground-rule double rule needs an adjustment following a crucial moment Sunday in Boston.
With two outs in the top of the 13th and the score tied 4-4, Tampa Bay's Kevin Kiermaier drove a ball to deep right-center field. His teammate Yandy Diaz, on first base, ran with the pitch since the count was full and there were two outs. The ball one-hopped off the fence and ricocheted off Boston right fielder Hunter Renfroe before going over the short Fenway Park wall.
Diaz was already past third base and on his way home when Red Sox outfielders raised their hands to alert umpires about the out-of-play ball.
The play was ruled a ground-rule double for Kiermaier since Renfroe didn't deliberately deflect the ball over the wall. Diaz was placed at third base, even though there wasn't a scenario where he wouldn't have scored. Mike Zunino followed with an inning-ending strikeout.
According to Rule 5.05 (a) (8), "Any bounding fair ball is deflected by the fielder into the stands, or over or under a fence on fair or foul territory, in which case the batter and all runners shall be entitled to advance two bases."
"If I stayed at second, that's fine," Kiermaier told reporters. "But I was hoping to see that Yandy scored because he would have scored, obviously."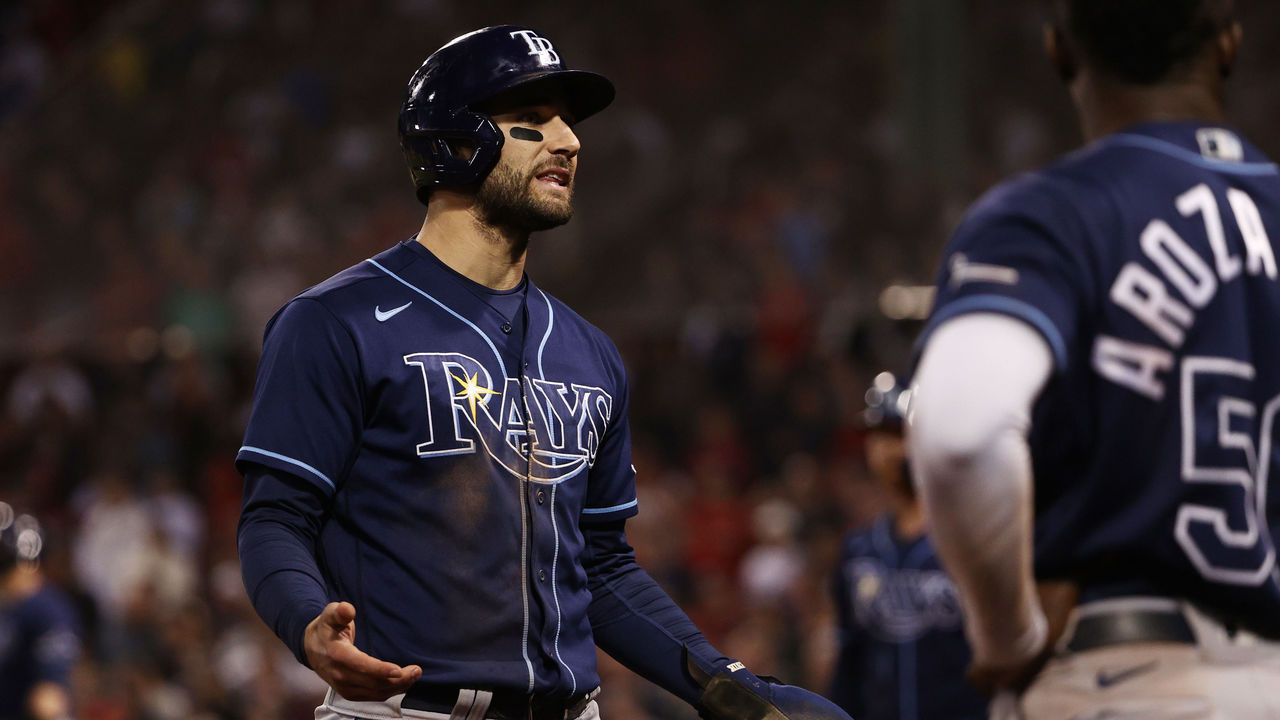 Perhaps the call didn't matter since Christian Vazquez ended the game in the bottom half of the inning with a two-run, walk-off homer. Perhaps Red Sox pitcher Nick Pivetta would have thrown differently to Zunino down a run. Perhaps the Rays would have used a different pitching plan if they had a lead. It's impossible to know.
What seems reasonable is the on-field umpires or review officials ought to have the ability to judge if Diaz would have scored. Maybe the Statcast's player-tracking data available in every park could have even guided them. At the very least, the information would show where Diaz was when the play ended.
Given his position on the basepath and the ball's distance from home plate, officials likely could have figured out the probability of Diaz scoring if they compared it to past plays with the same input. If a player owns, say, a 90% chance of advancing or scoring, he's awarded the base provided he continued to run and didn't fall, trip, or injure himself in the process of heading to the base in question.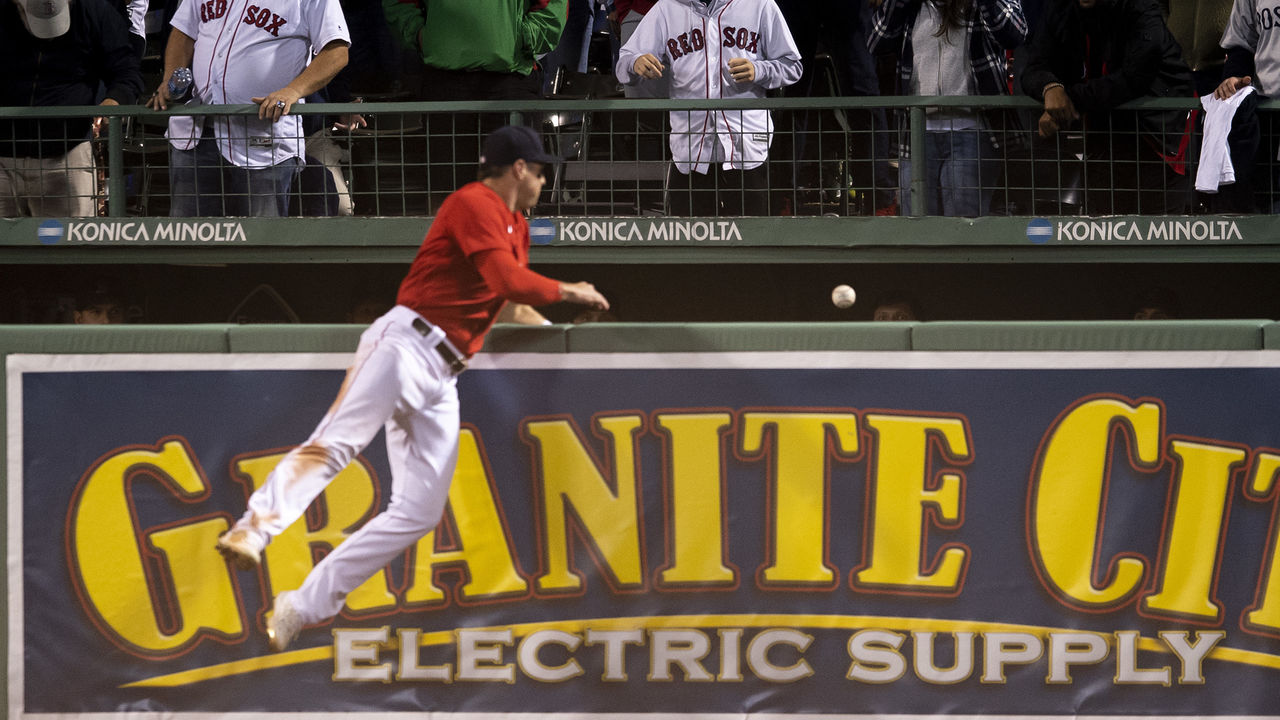 Perhaps there's a need for a ground-rule triple in certain situations. Former Twins manager Ron Gardenhire said he witnessed one in 2010.
While rule interpretations can lead to a slippery slope, there are plenty of judgment calls allowed in baseball - start with the strike zone, for instance - and a play like that should have some discretion. In today's game, data is available that would show the exact probability of a runner scoring. In Diaz's case, the chances were 100% or close to it. Instead, the game was a prisoner to the letter of the law.
It wasn't the only bizarre situation Sunday.
With the Chicago White Sox trying to stave off elimination in Game 3 of their ALDS series, White Sox catcher Yasmani Grandal hit a bouncing ball to first base in the bottom of the fourth inning. The Sox were leading 7-6 and had runners on the corners with no outs. Houston Astros first baseman Yuli Gurriel collected the ball and threw home to cut down Luis Robert at the plate. But Grandal appeared to move into the infield grass in anticipation of the throw. The ball glanced off his left arm, allowing Luis Robert to score and Jose Abreu to wind up at third.
The Astros wanted interference called on Grandal, but the umpires, after huddling, decided he hadn't tampered with the play. Their reasoning?
"We decided that there was no interference because on that play, the ball was hit to the infield, and then coming back to the plate," home-plate umpire Tom Hallion told a pool reporter. "That 45-foot lane does not even come into play. It's the batter establishing his basepath. When he came out of the box and started running, he didn't veer off, he didn't throw up his shoulder. He did nothing intentional to get hit with that ball. So, we all agreed, and that's why we came out to Dusty and told him that it's not interference."
But Grandal actually began in a more direct line to first base and then moved to the left of the baseline.
There is arguably a rule in the books - Rule 6.01 (3) (a) - that would have pushed umpires to call Grandal out for interference:
"It is interference by a batter or a runner when … Before two are out and a runner on third base, the batter hinders a fielder in making a play at home base; the runner is out."
Grandal coyly described his path as "good baserunning."
Perhaps it wasn't legal baserunning, but it was effective baserunning. Grandal clearly knew what he was doing, and given the nature of the all-sorts-of-gray-area rule, it was smart to place the onus of judgment on the umpiring crew.
This issue seems to come up often in the postseason.
There's an easy way around this: reduce the issues of establishing intent and a running lane by extending the beginning of the lane from 45 feet away from first base to, say, 60 feet or even closer. That would eliminate many of the issues. Moreover, there's a perfectly good four- to six-foot wide dirt base lane landscaped into every major league park now that the AstroTurf era of dirt islands around the baselines is behind us. There aren't many reasons why a baserunner can't be in that dirt lane en route to first base. There have been calls to implement a so-called safety base that extends into foul territory and makes it unnecessary for a runner in the dirt lane to veer back into fair territory at the last second.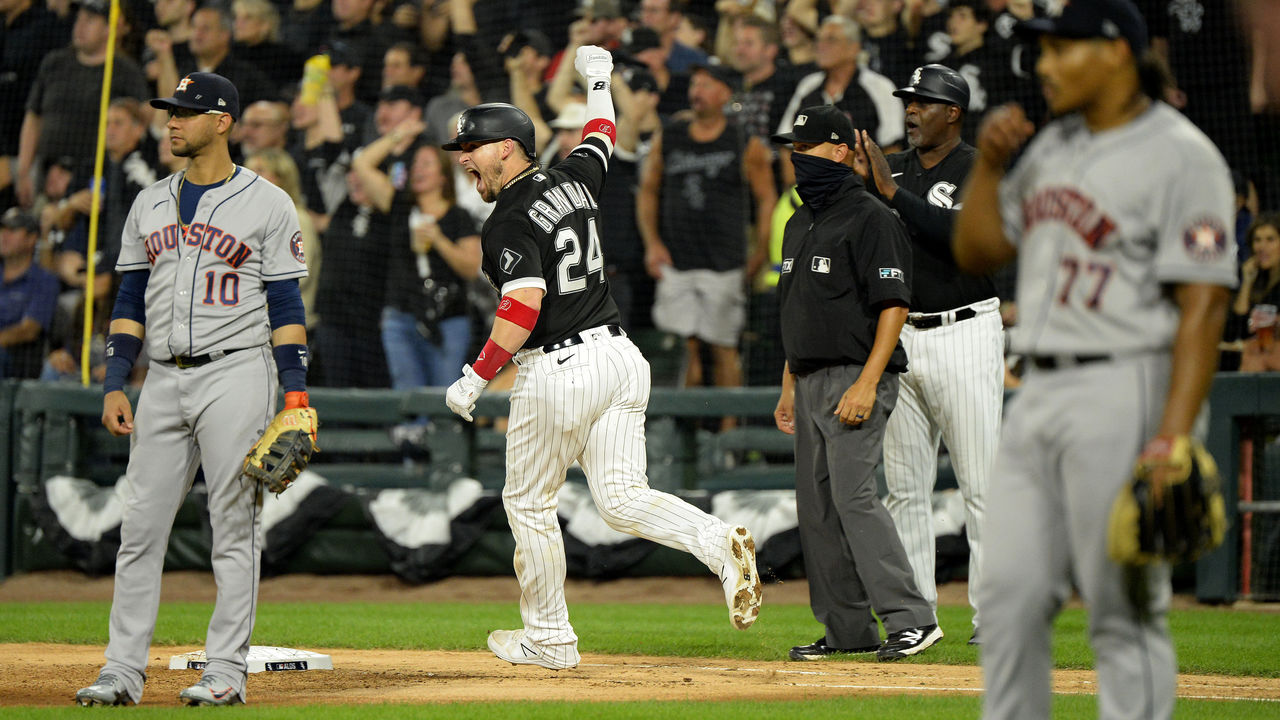 There were no impediments stopping Grandal from running in the dirt basepath; there were no bats, balls, or human beings in his way. Grandal was trying to eliminate a throwing lane by creating a more inefficient path to reach first base.
Officials called both these situations by the rulebook, but they could have used common-sense interpretations that MLB, its rulebook, and umpires should be equipped to handle. Instead, many fans are left wondering why the rules allow for counterintuitive outcomes, and now the focus is on the umpires instead of the players.
Travis Sawchik is theScore's senior baseball writer.
Comments
✕
Hey baseball, we need some rule changes
  Got something to say? Leave a comment below!